Words: Ross Jones       Pictures: Mandarin Oriental
The Mandarin Oriental is a stalwart of Malaysian luxury tradition.  The service is a constant state of impeccable and the environment takes one to an unadulterated place of high luxury.   All that being said, the Mandarin continues to push itself for more with the offering of its Friday and Saturday Night Seafood Buffet.  This diverse offering highlights seafood cooked in a variety of worldly styles situated around the Mosaic restaurant.
The seafood adventure begins at the Sashimi station.  Awaiting the diner is a large fresh tuna that has been cut with surgical precision and prepared atop sushi rice.  There is a large selection of fresh sashimi and sushi rolls containing salmon, tuna, mackerel and octopus to tempt the hungry patron on their first course.
After getting their fill of fresh fish, one can move on to either the salad table: a beautiful and colorful spread of Asian style salads including a Thai glass noodle salad with calamari and our personal favorite, the crab meat salad with grapes and orange.  The latter contained large chunks of fresh crab and was complemented by sweet fruit flavors.
After salads, the happy diner will be immediately attracted to the display of cold shellfish.  The bright colors of lobster, prawns, and flower crabs are muted by pale fresh oysters of multiple varieties and smoked meats like salmon and peppered mackerel.  We found the flower crab, lobster, and peppered mackerel to be especially fresh and tasty.
When one goes into an evening looking to indulge into some seafood, it's best that they bring their appetite.  The rest of the buffet (before dessert) brings a large variety of cooked seafood in any style that the diner would want.  The Indian/Malay station is filled with fish wok fried or slow cooked in spicy curries.  At this station, one will find frequent use of chilis and coconut blending with local spices with dishes like Nandu Varuval (Indian style crab cooked in chili) or Undang Harimau Goreng Kunyit (prawns fried with turmeric).
Adjacent to this station is the grill station.  Options of fish (salmon, squid, or mackerel) or prawns are given with a variety of options for grilling or baking in Mosaic's brick style oven.  Along with this, there are some unique salmon dishes like a Russian style puff pastry filled with egg and spinach and salmon pizza.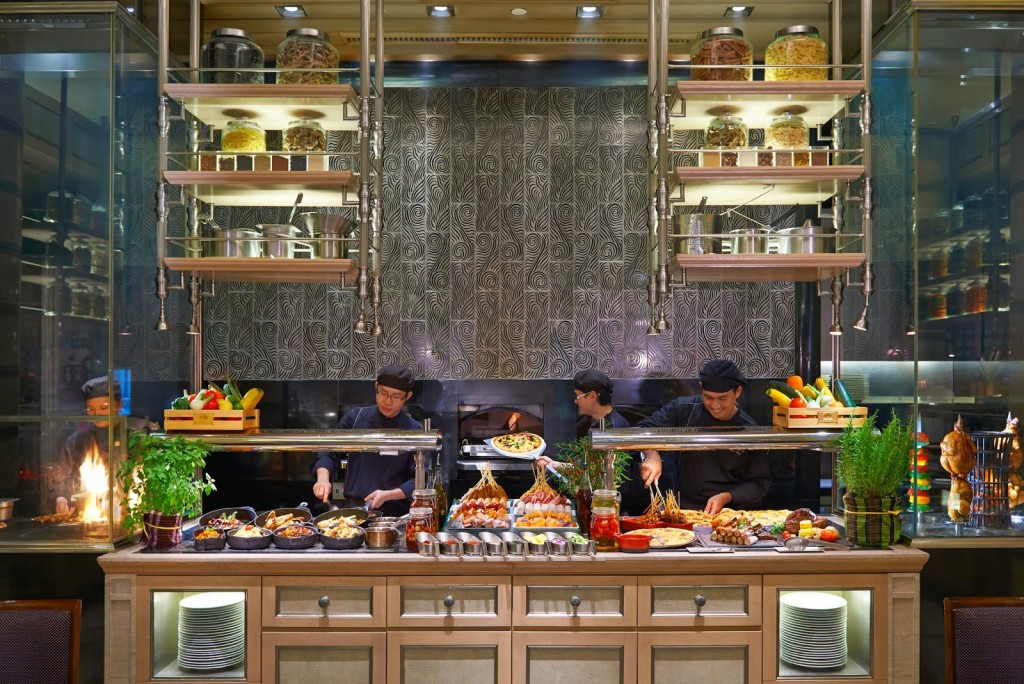 Grill Station
If one is not feeling the grill, there are several soup options along with some Thai style seafood curries and whole steamed Barramundi with chilis.  The Barramundi was especially good and had a nice spice.  There are several Chinese and Japanese options as well: baked prawns with cheese sauce, wok fried mud crabs, and tempura varieties.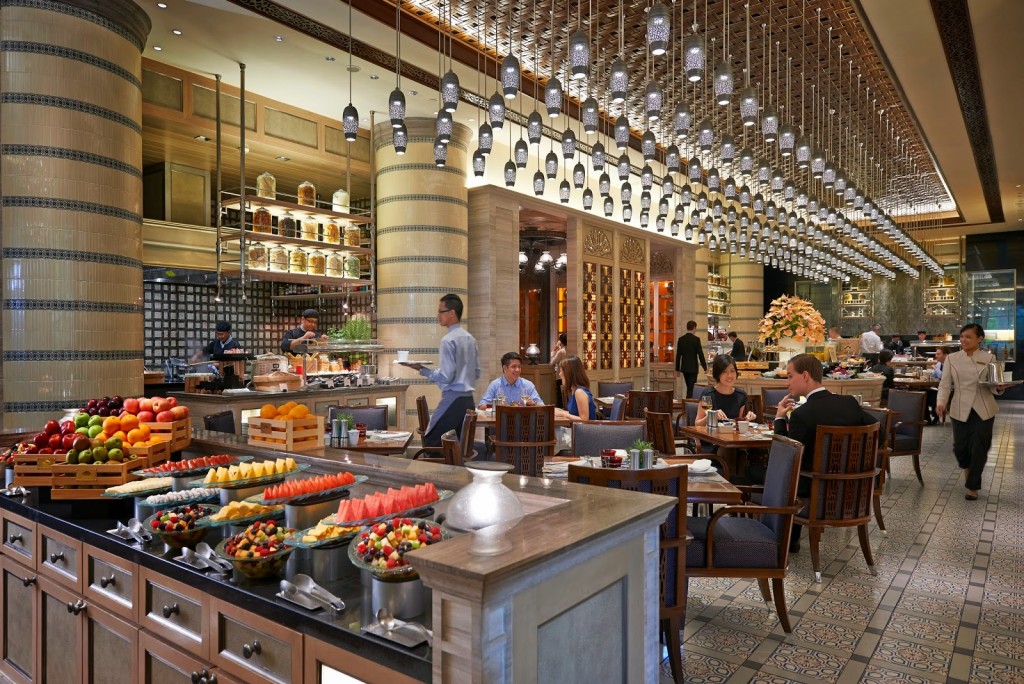 Fresh fruits, delicious macaroons, and tasty desserts
The desserts at the Mandarin Oriental are always worth discussion.  The variety of cakes, pies, tarts, mousses, and ice creams are almost worth a separate review.  That being said, the gelato and cheesecakes are especially good (and beautiful!).
The Mandarin always impresses with their commitment to great service and quality and once again presents itself as a leader in the KL restaurant scene.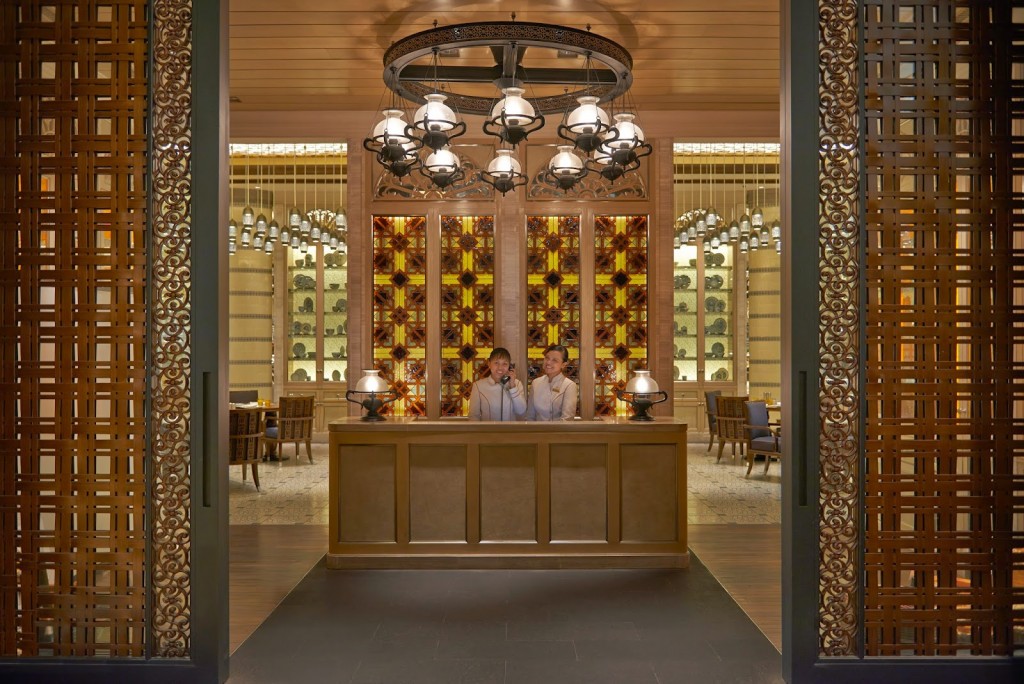 Entrance to Mosaic: Always nice ambiance
* Available from 6-10pm on Friday and Saturday at RM168++ per pax.
Reasons to visit: elegant ambience, size and variety of seafood available, great to pair with a night at the Mandarin Oriental Hotel.Mosaic 
Ground Floor
Mandarin Oriental
 Kuala Lumpur
City Centre
Malaysia
+6 03 2179 88881
www.mandarinoriental.com/kualalumpur