Words: Kirsten Durward        Photos: Monica Tindall
It's not often that you get treated to an evening at the US Embassy to taste US produce with the fun and friendly people of the KL travel industry. So I'm excited to see what is on offer. We find a very relaxed ambience and are welcomed enthusiastically by Ambassador Joseph Yun's charming wife Melanie, who presses us to try some of the savoury delights from her personal recipes. As we drift, tasting and chatting, a large TV screen displays continuous photographs of stunning natural vistas. The USA is a vast and varied country, and some of the splendid nature on view is simply jaw dropping. So much to see and experience. This gives us renewed vigour to plan a trip in the coming years.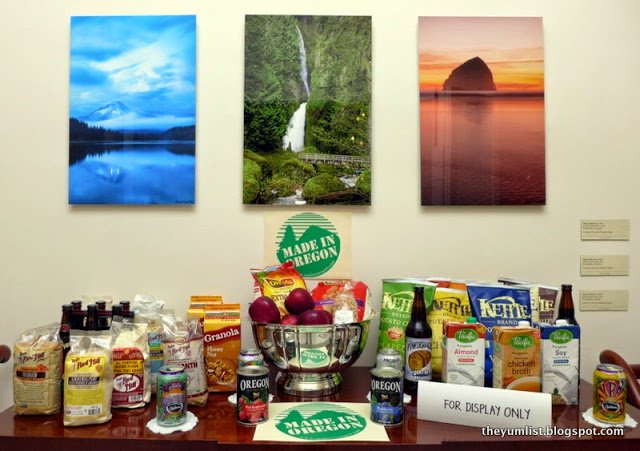 Products from Oregon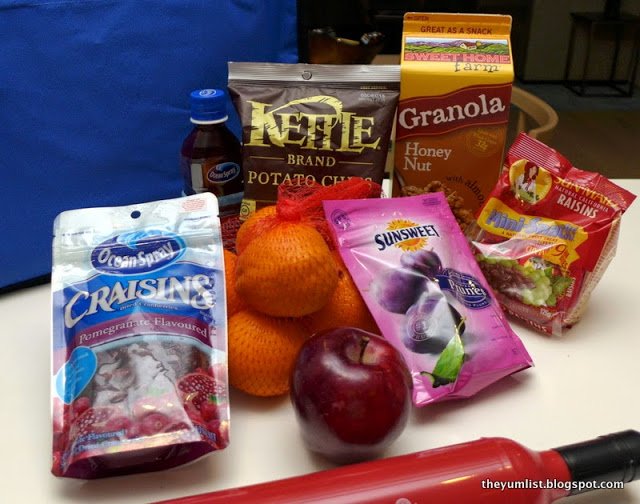 Products from the USA
Oysters glisten on ice and we marvel that they have come so far and still taste so fresh. Impressive asparagus spears are encased in pastry, which we dip in a delectable Bearnaise sauce – one of my favourite sauces and difficult to make but this lady has nailed the buttery tang.  Savoury tartlets and tasting glasses of limey ceviche are passed around, but my personal favourite of the night are the miniature baked salmon potato cakes. Healthy and tasty, and I manage to leave with the recipe! Score!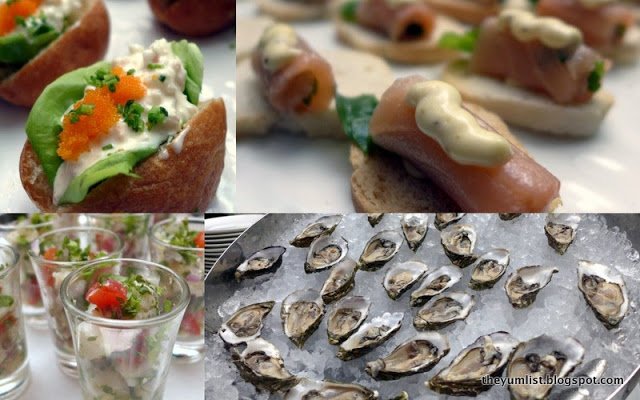 Finger Food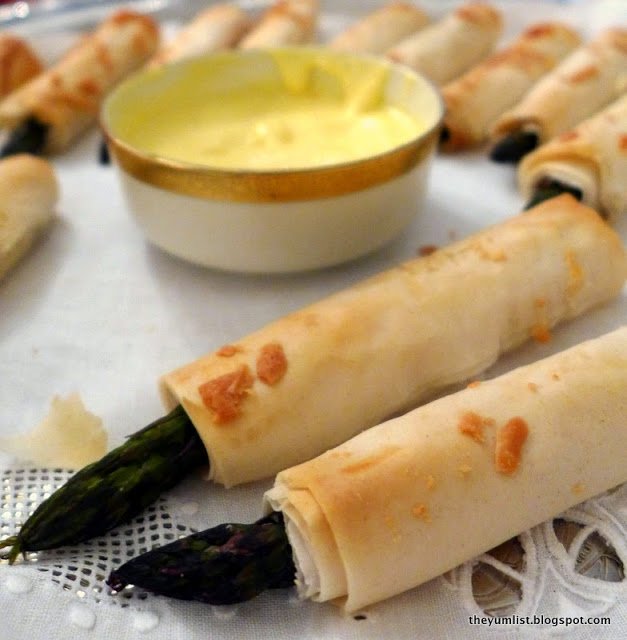 Asparagus in Pastry
Although the Asian tropical fruit is its own deliciousness, seasonal stone fruit is something that Europeans, Australians and Americans alike do really long for. Monica and I trade cherry eating memories as we gnash through handfuls of these juicy sweet samples. Now all we need to find out is who is selling the imports in town, so we can get a regular fix. Apricots are another favourite of mine, I have a particular chicken recipe I love which calls for them, but these firm beauties are so fresh it would be a shame to cook with them. We scoff a few slices happily.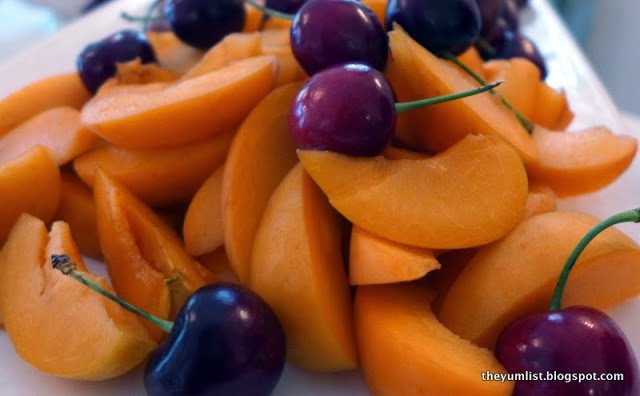 Apricots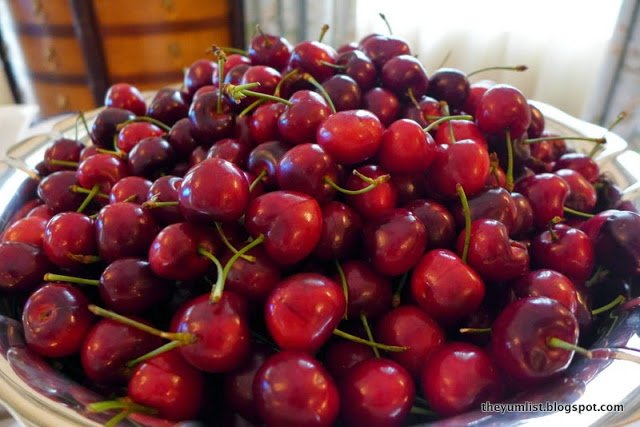 Cherries
You will be aware that Monica and I are aficionados of both wine and cheese so we are happy to nibble and sip on what is on offer in that department. Cheese wise the organic offerings are truly delightful. Jalapeno, herbed, or smoked are the options we taste. All are more-ish but the organic smoked cheese gets our vote and it tastes quite delightful with the Echo Falls Californian Cabernet Sauvignon. Our other taster is a well rounded Californian Pinot Grigio, that has more body to it than its Italian cousins.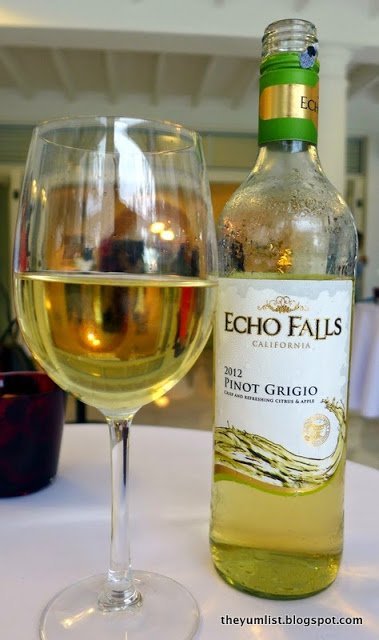 Echo Falls Pinot Grigio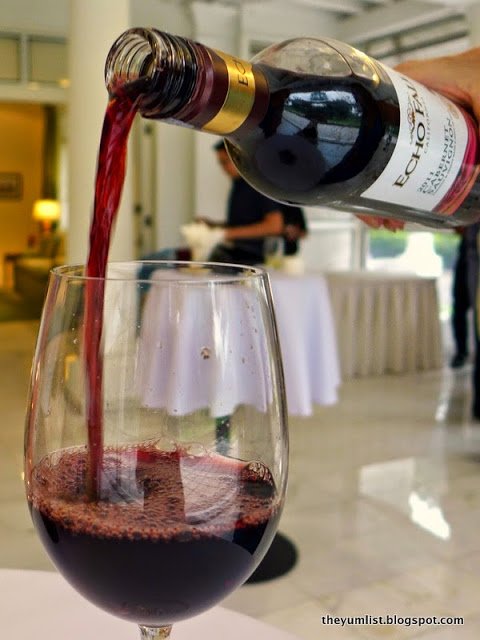 Echo Falls Californian Cabernet Sauvignon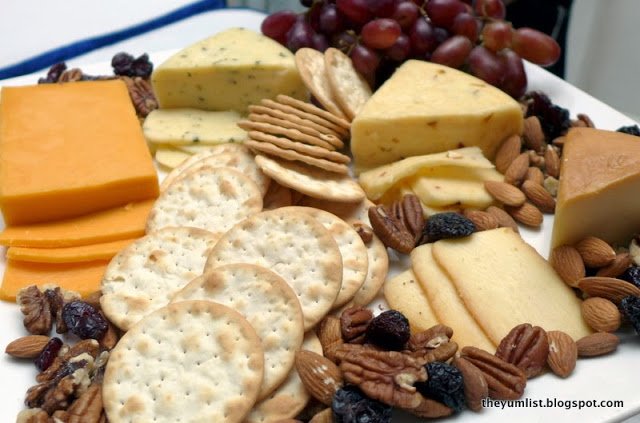 Organic Cheeses
Dessert tasters, again from Melanie's recipe book, include a moist carrot cake, mini pavlovas, raspberry macaroons and a scrumptious chocolate mousse. We've been spoiled once again and if this is an insight into US hospitality, then a trip across 'the pond' will surely be not long in the planning.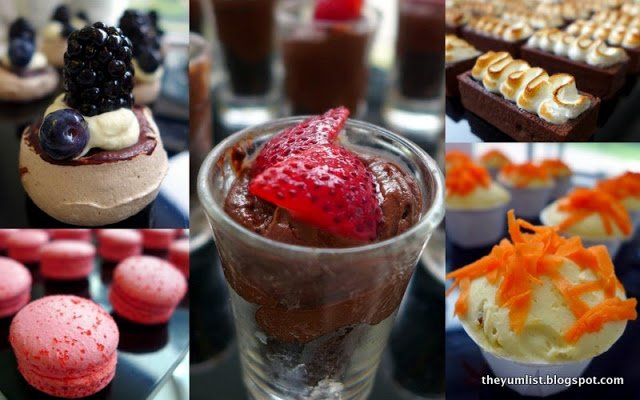 Mini Desserts