We do love a our brekkie at The Yum List, so in a recent hop through the beautiful Coffs Coast we spent a good deal of time tracking down menus, sipping hot beverages and indulging in a bellyful of morning delights. After some serious food hunting and tasting, here's what we found:
Best Breakfast on the Coffs Coast
The Purple Carrot, (while not technically on the Coffs Coast, but near enough) in Bellingen won hands down for a favourable position with our taste buds. We enjoyed a slightly off-the-beaten path menu, which was matched with good coffee and friendly service. Creamy Pesto Mushrooms came up a clear crowd pleaser, with the the Spinach Mushroom and Feta Omelette a close second. I also enjoyed the Smoked Local Trout atop potato rosti with avocado and rocket. If you eat one breakfast in the area, make it here.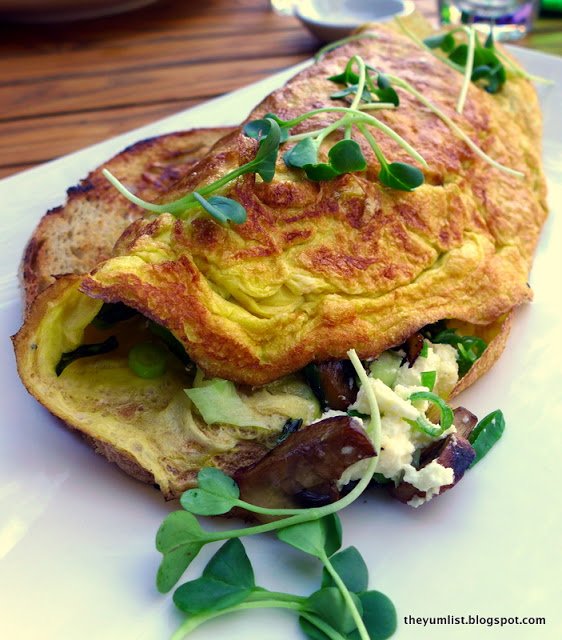 The Purple Carrot – Spinach, Mushroom and Feta Omelette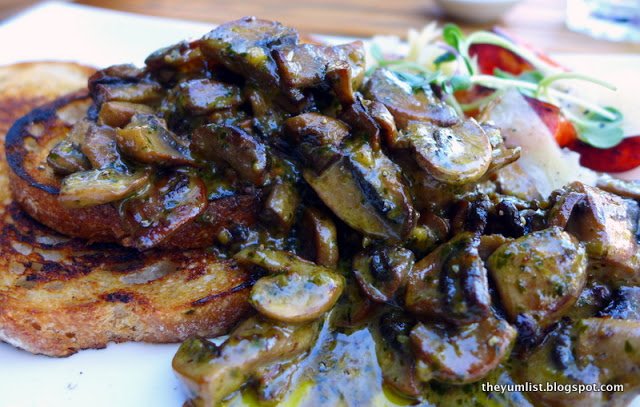 The Purple Carrot – Creamy Pesto Mushrooms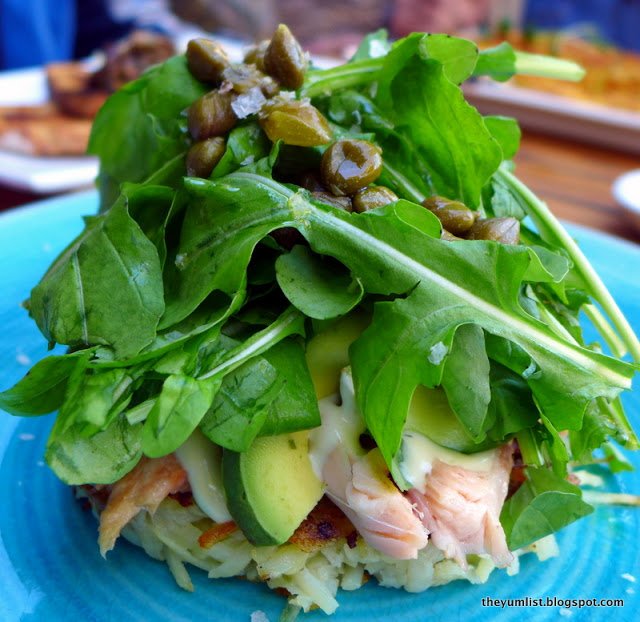 The Purple Carrot – Smoked Trout on Potato Rosti
Most Interesting Breakfast Menu
O.P. 81
offered a refreshing change to most breakfast menus we reviewed on this trip. Yes, eggs, bacon and toast are all part of the offerings, but they're prepared with creative flair, furnishing gastronomes with much scrumptiousness to contemplate. The Mean Green and Breakfast Risotto were two such loves we found here. My only regret is not having enough time to return to sample the rest of the line-up.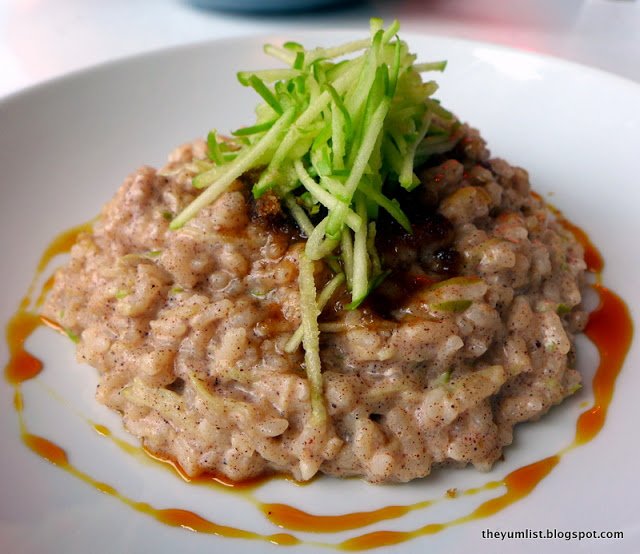 O.P. 81 – Breakfast Risotto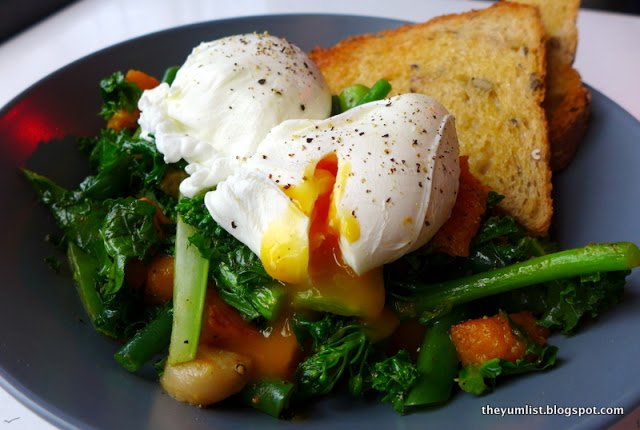 O.P. 81 – Mean Green
Best All Round Breakfast
The
Surf Club
at Park Beach ticks a number of boxes: pretty beach views, varied and delicious breakfasts, and generous portions. I have a number of favourites here including the Vego Breakfast and Corn Fritters, but my all time dream remains the Sticky Date Pancakes.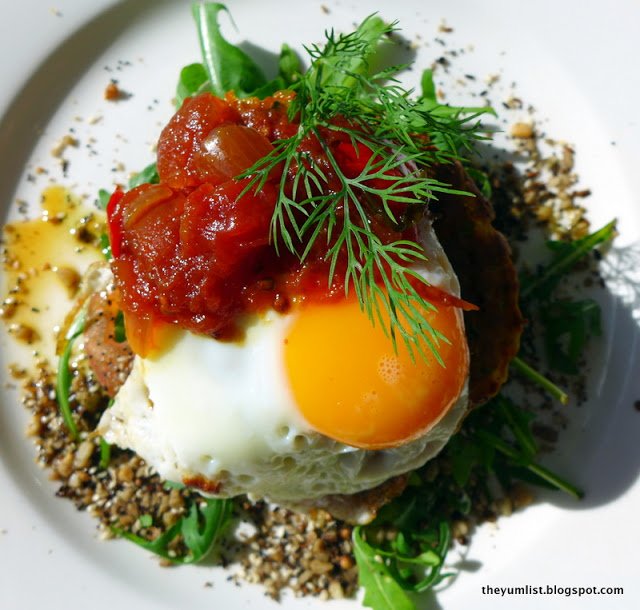 Surf Club – Corn fritters
Best Quick Brekkies
Desires for something light and quick can be fulfilled at
the artisan bakery
K'Pane
, and too at the 
Coffs Coast Growers Market.
 Mouthwatering pastries, sourdough breads and some very well-reputed meat pies are must orders in the former. The latter offers shoppers a chance to stock up on fresh local produce and grab a bite and a coffee while at it. We love the Artisti coffee, gorgeous rustic loaves from Hearthfire, and yummy home baked treats from the Mum's Home Cooking stand.
K'Pane – Cinnamon Danish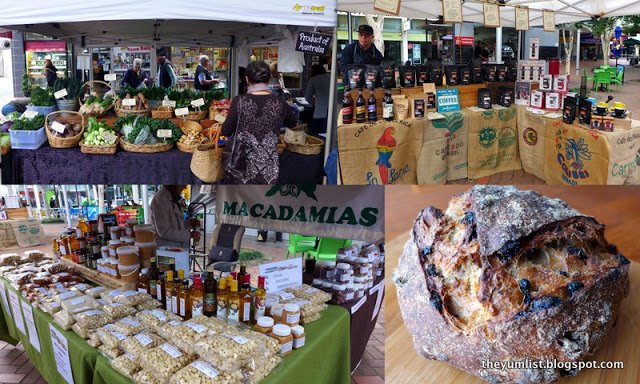 Coffs Coast Growers Market
Best Kid Friendly Location for Breakfast
With a young niece and nephew who act as my shadows on most return visits to Australia, finding child-friendly cafes is a big deal, and for this reason we've visited 
Beachstone Cafe 
on more than one occasion. School holidays and weekends see cars overflowing the carpark with a line well up the street. The lovely green playground here, and top-notch cafe where adults can supervise while uptaking their caffeine intake for the day, are significant attractions.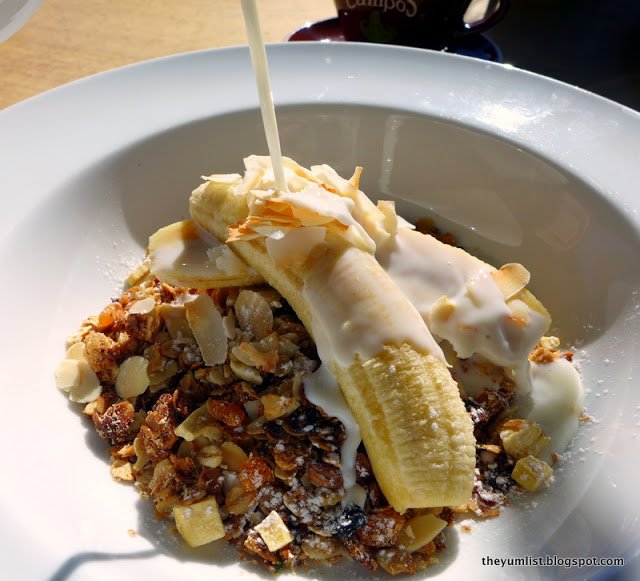 Beachstone Cafe – House made muesli
Best Good Feeling Breakfast
There's nothing not to like about 
The Happy Frog.
 A rich sense of community, local organic produce, healthy and delicious meals and friendly staff. We all felt like happy frogs after spending a little time in this cafe. Try a hot chocolate made with cacao powder and rice milk. Yummy dense slices of Macadamia Fruit Loaf are hits too.
Best Coffee on the Coffs Coast
Coffee is an essential part of a positive start to the day for us Yum Listers, so it's something that's always on a brekkie order. Highly caffeinated after searching down the best brew, two spots consistently came up tops:
Artisti
in downtown Coffs and
Split Espresso
, Sawtell. Artisti roast their own beans and have a variety of hand pours available as well for the true connoisseur. Split Espresso use Allpress beans and have some mighty delicious biscuits from gourmet bakers Whisk and Pin from the Blue Mountains to pair with your favourite cuppa.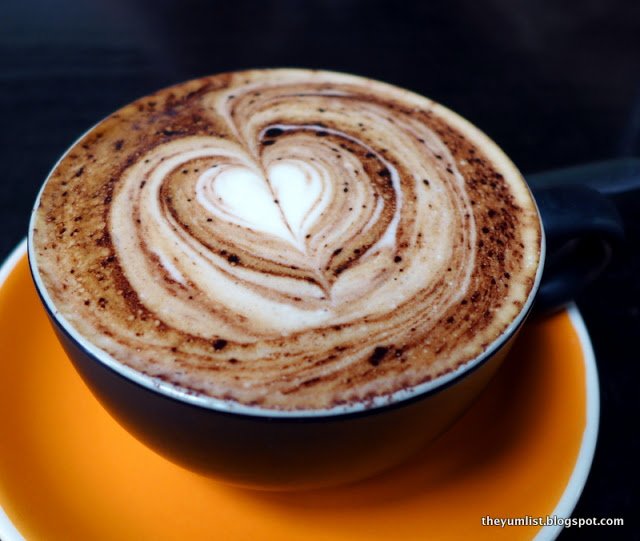 Artisti – Cappuccino
We're not fond of wasting time, money or tummy space on average or less food, so do our best to get personal local recommendations but also check out what social media is saying online too. 
Cafe Aqua
 came up again and again with good endorsement. Located across the road from Park Beach Bowling Club they seem to have a steady stream of visitors. Pictured below is my Vego Breakfast with house baked beans, haloumi cheese, avocado, spinach and a choice of eggs, in this case poached.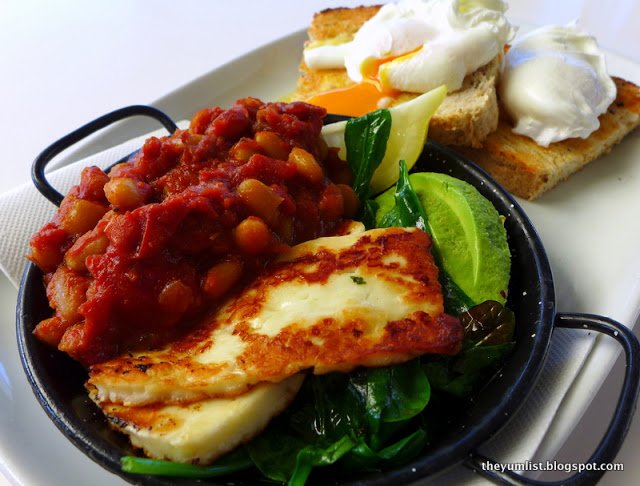 Aqua Cafe – Vego breakfast
Breakfast with the Best Views
Surf St. Cafe in Emerald Beach actually came top for two reasons on this trip: refreshing beach views and pretty plating. Zucchini Fritters, Eggs Benedict and French Toast with Apple and Rhubarb Compote all got yummy thumbs up.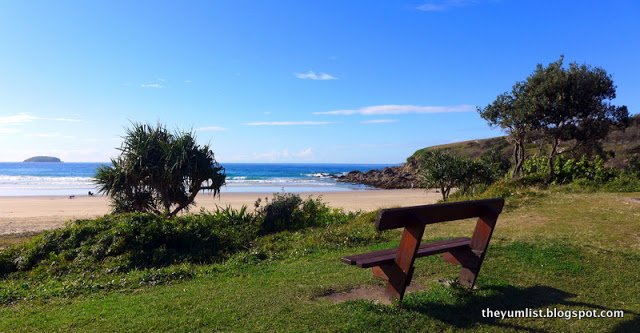 Surf St. Cafe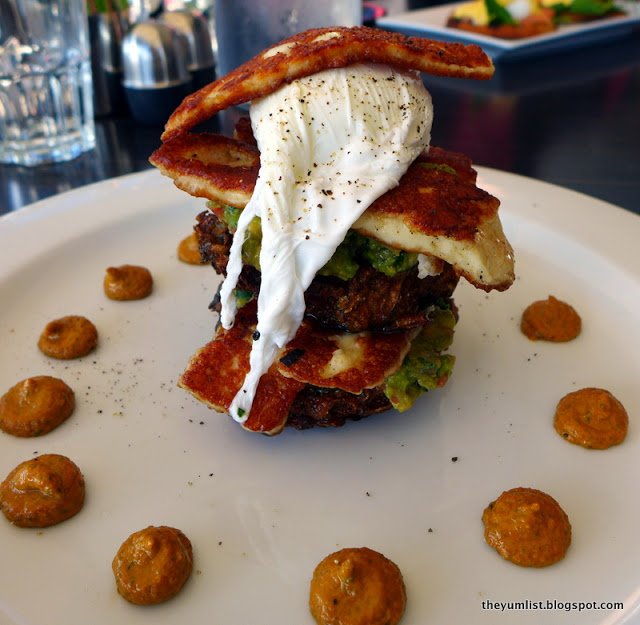 Surf St. Cafe – Zucchini Fritters
Best Value for Money Breakfasts
Some of the best value brekkies we found on the Coffs Coast were at 
Morfish Cafe
in Park Beach Plaza and 
La Piazza
, at the Homebase Coffs Harbour. Total bills for a breakfast with a hot beverage ran a good few dollars less than most other comparable locations. Those savings soon add up, and when the meals and portions are just as delicious, these cafes offer excellent bang for your buck. And, as a double thumbs up,
Morfish Cafe
is mum and dad's all-round pick, so I'm not arguing with that.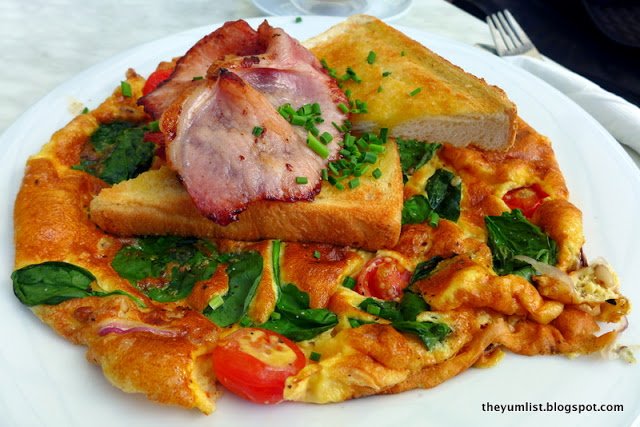 La Piazza  – Open omelette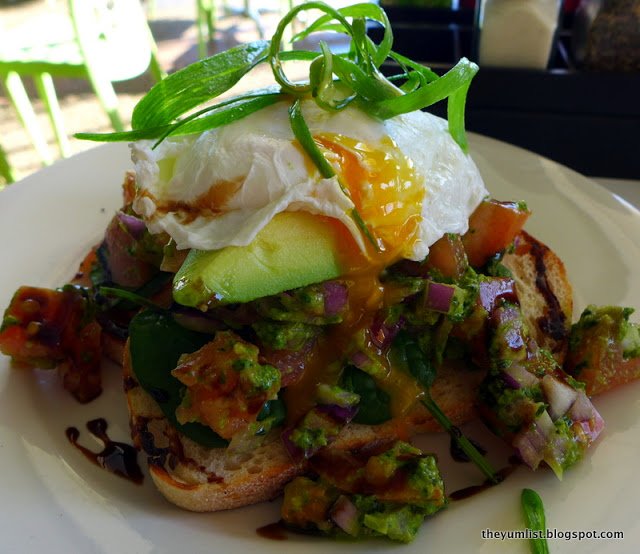 Morfish – Sourdough with smashed avocado salsa and poached eggs
I'd love to know your favourite spots for a delicious start to the day on the Coffs Coast. In the meantime, I leave you with a few snaps of this beautiful area.
Gallows – A Popular Spot for Surfers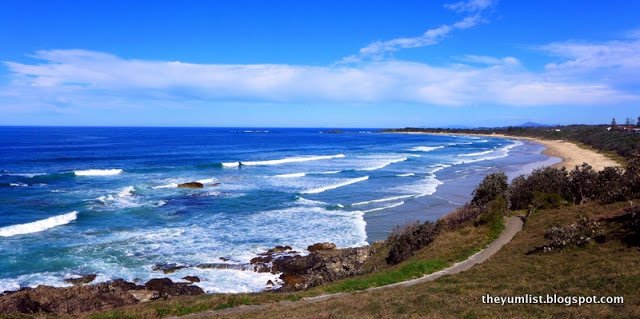 Boambee Beach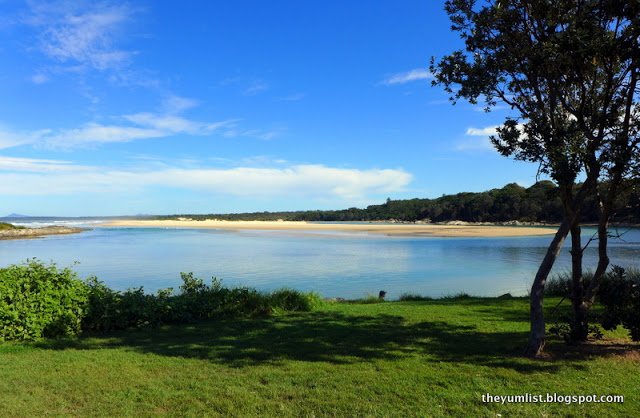 An Inlet Off Sawtell Beach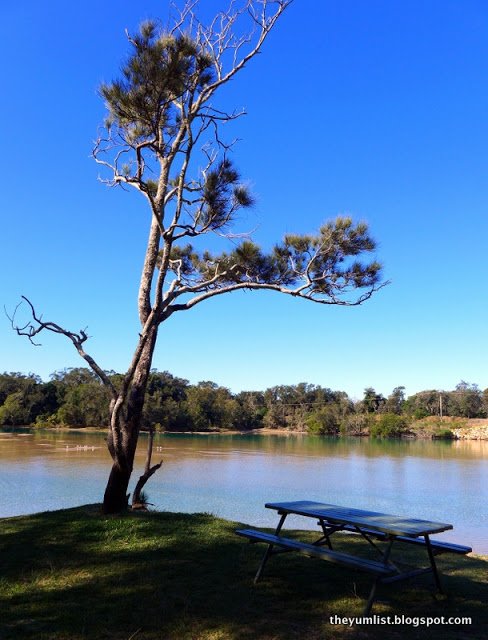 Boambee Creek Reserve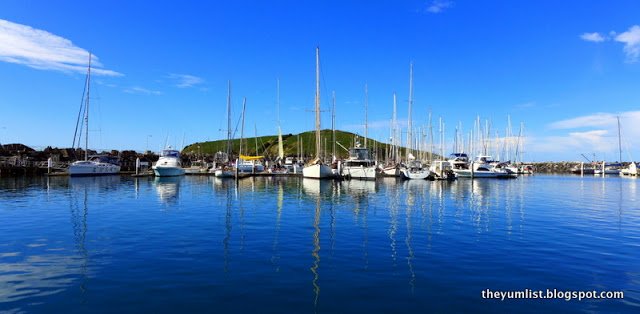 Coffs Jetty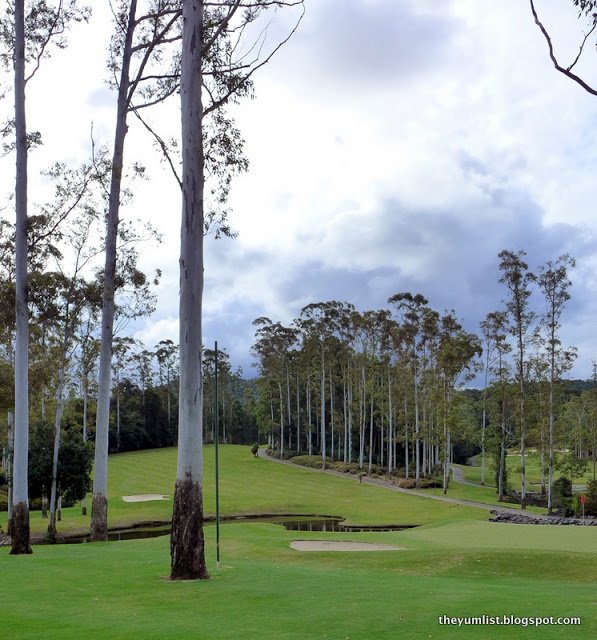 Bonville Golf Course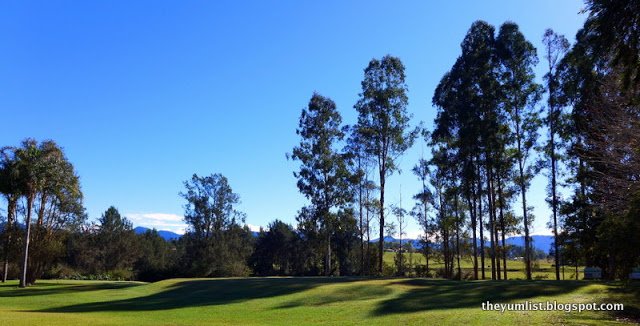 Bellingen Golf Course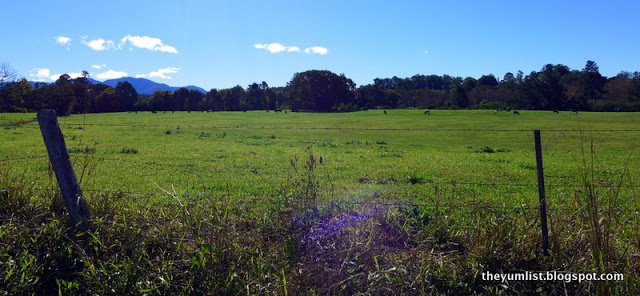 On the Road to Bellingen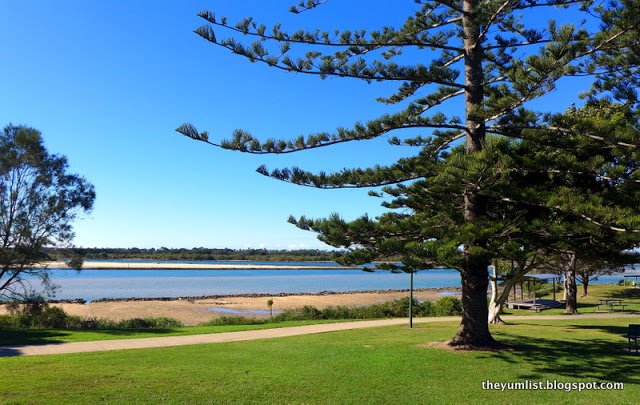 Urunga
Urunga
Bellinger River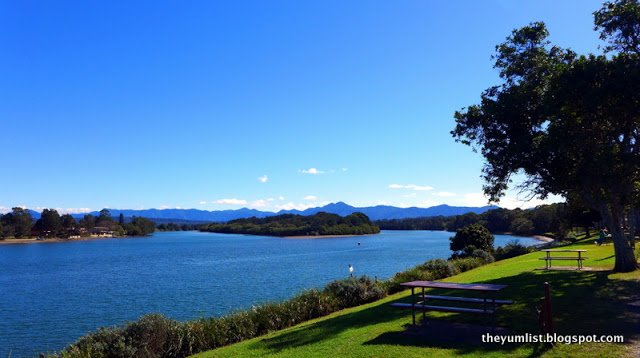 Bellinger River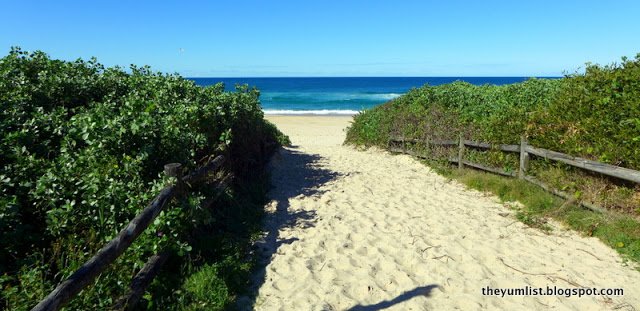 Walkway to the Beach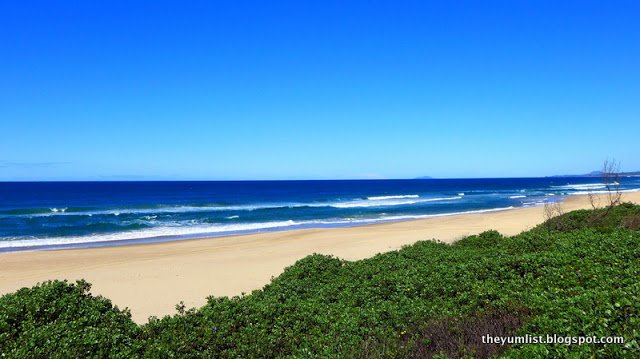 North Beach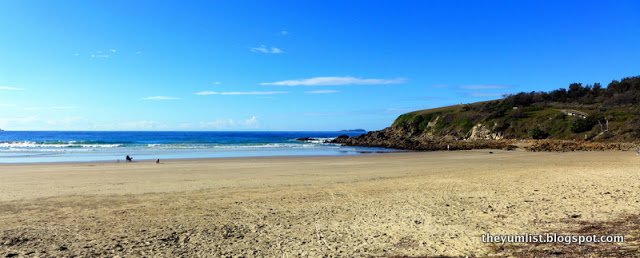 Emerald Beach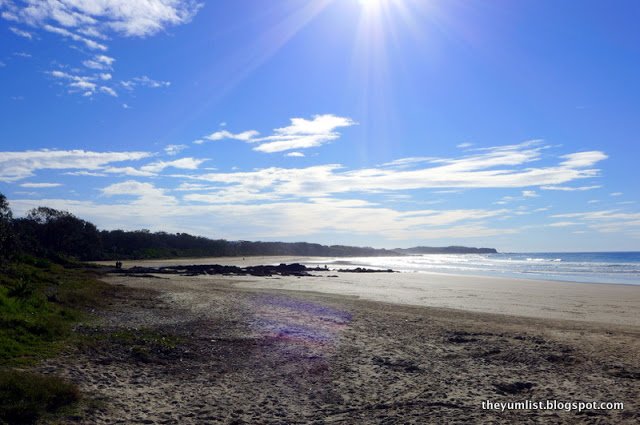 Emerald Beach
Beautiful Coffs…