Dunes Cafe at the Shangri-La Hotel Dubai has a great breakfast buffet. Recently given an overall, the range and quality of items in the morning line up is rather extensive. More to come on the hotel in upcoming posts, but for now, here's a photo memory of some of the delicious items on offer to get the morning off to a nutritious start.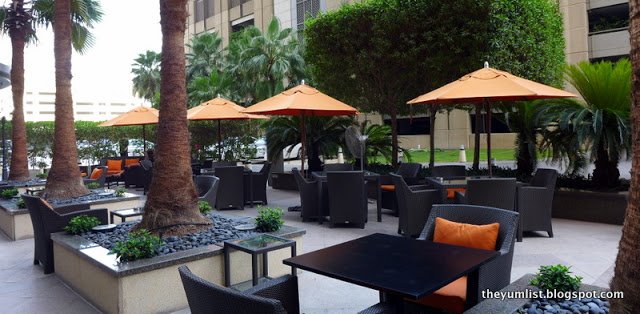 Outside Seating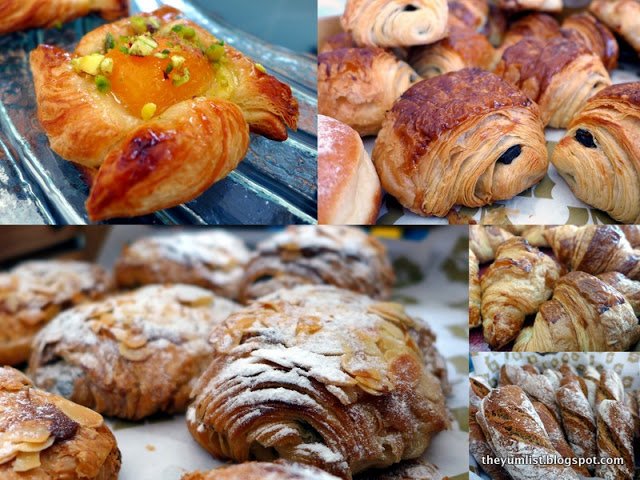 Don't miss the baked goodies – with a French pastry chef everything is delicious!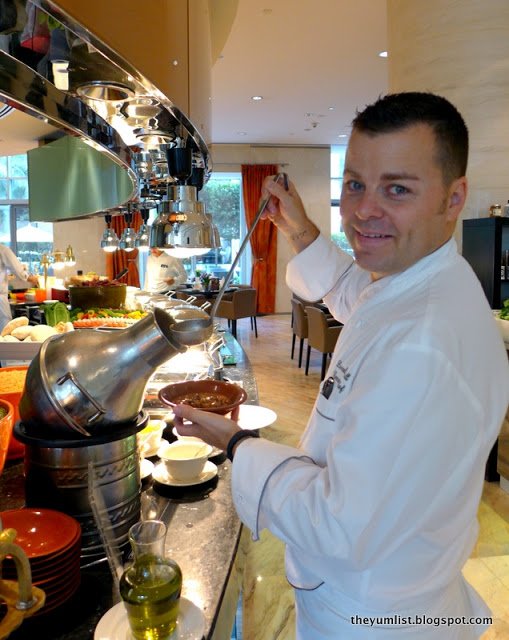 Chef Darrell Oneill serving some local sustenance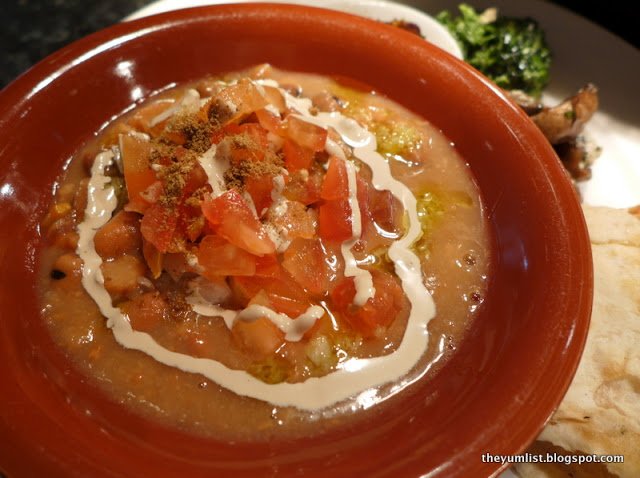 Local Brekkie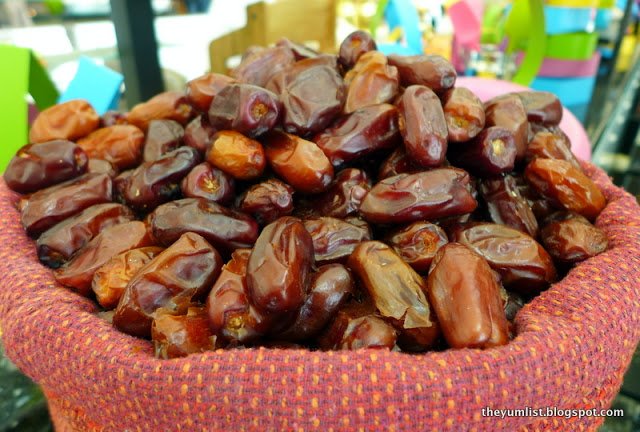 Dates – soft, sweet, delicious!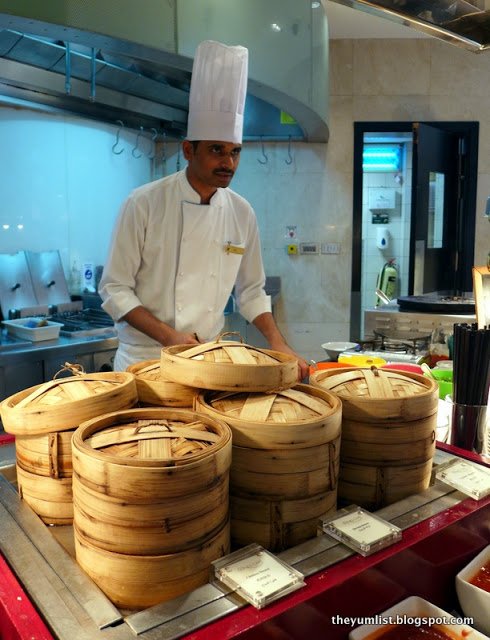 Live Cooking Station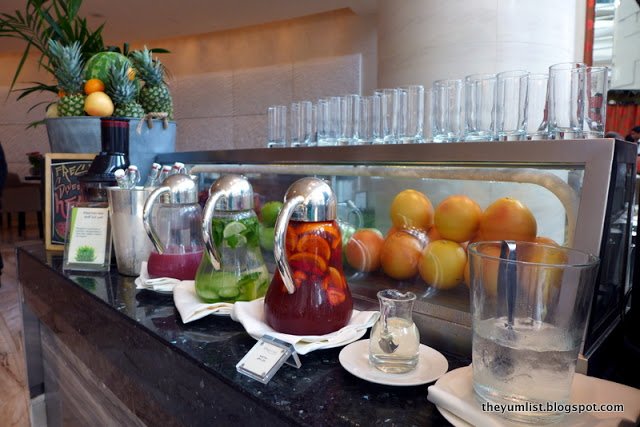 Juices and Orange Juice Machine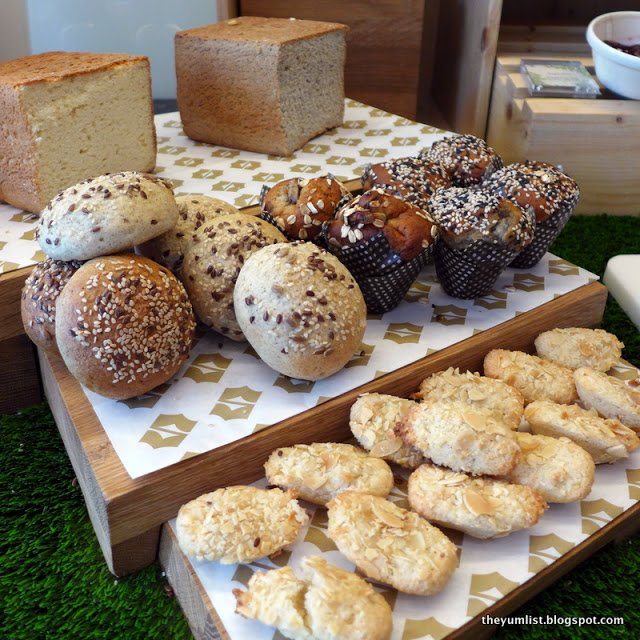 Gluten Free Choices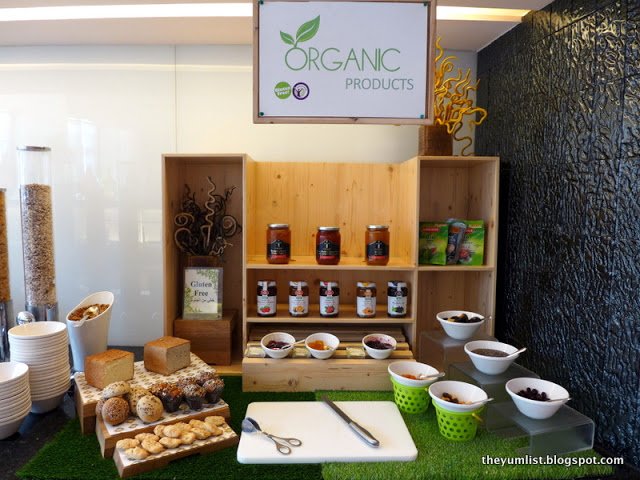 Organic Products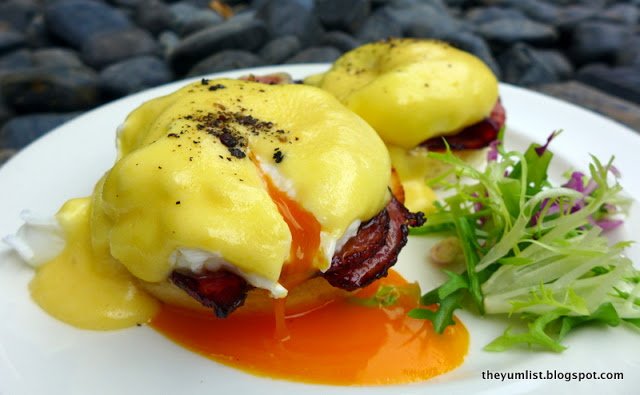 Eggs Benedict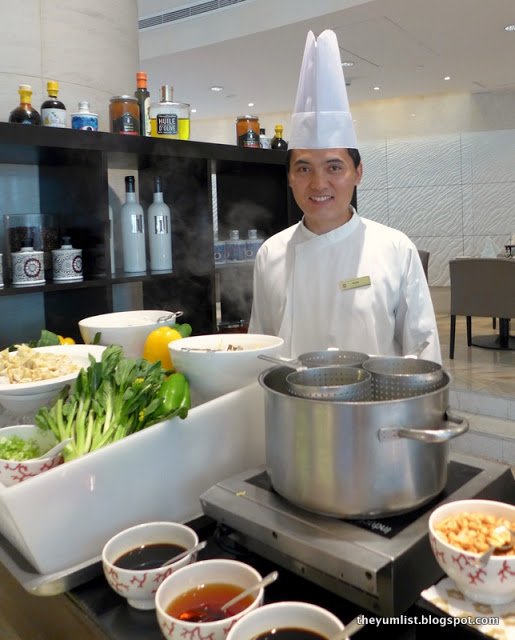 Noodle Station with Expert Chef from Beijing
Noodle Soup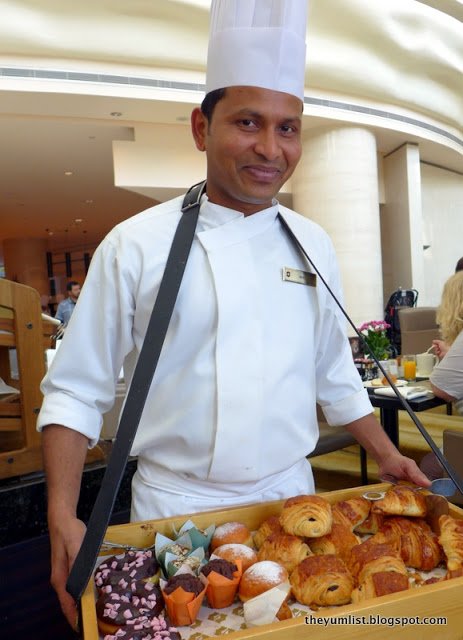 No need to get up – pastries served directly to your table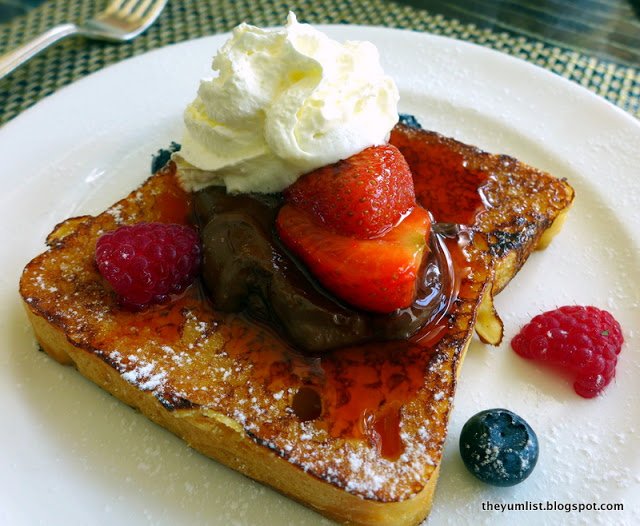 French Toast with syrup, Nutella, berries and cream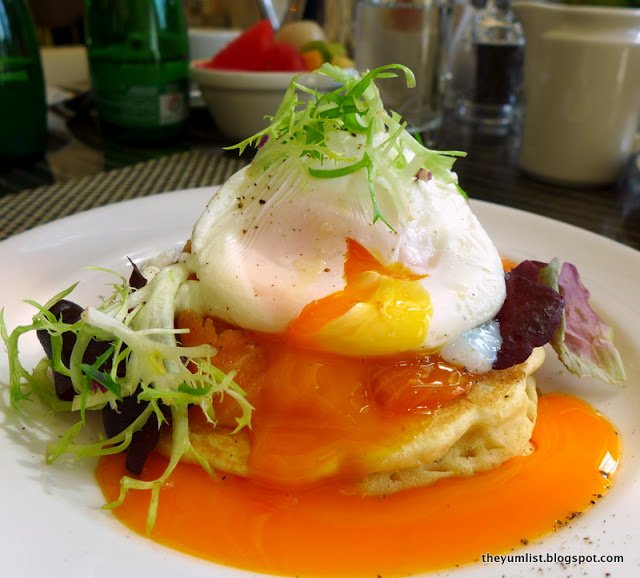 Not sure what to call this creation – pancake, salmon, hommus and poached egg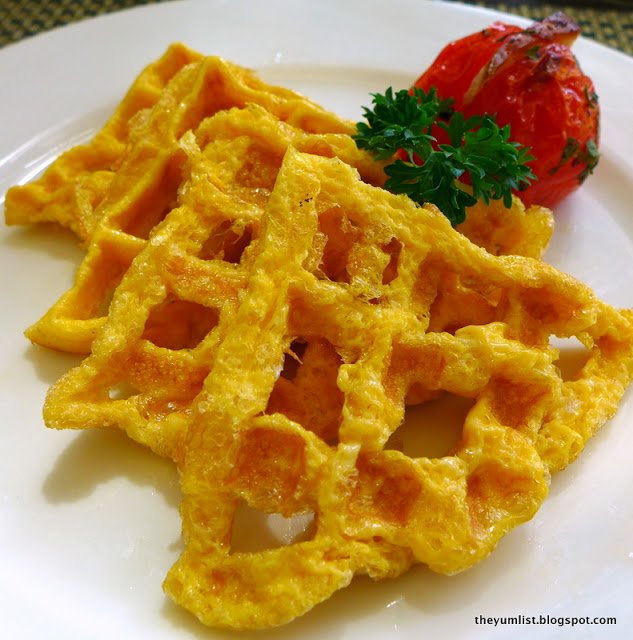 The Weggfle – Eggs in the waffle machine – a cheeky little creation by the exec chef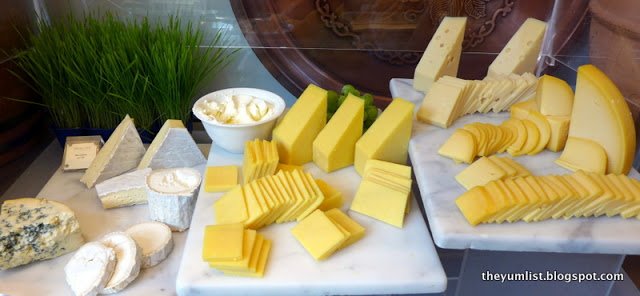 Cheeses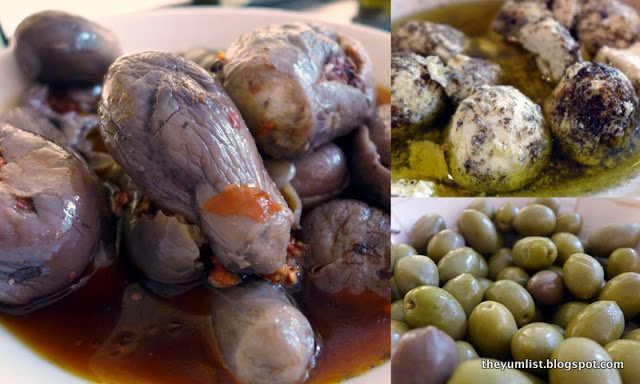 Mezze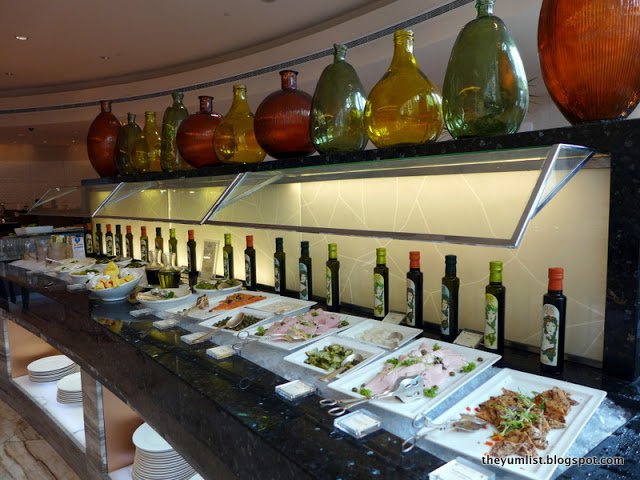 Cold Cuts and Mezze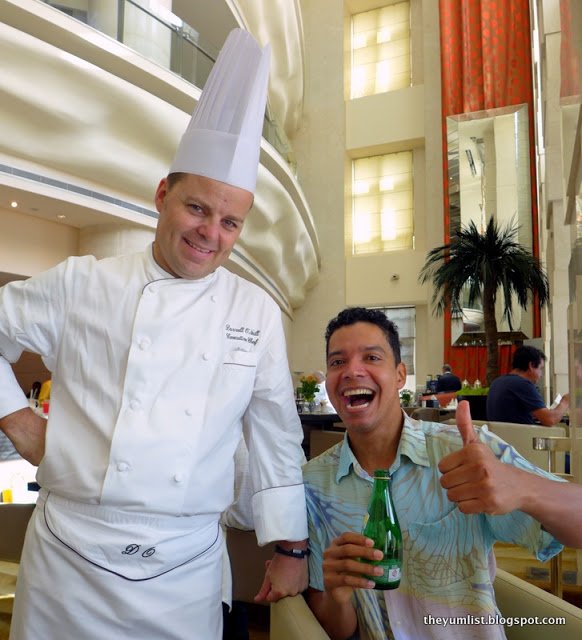 Executive Chef Darrell Oneill – Hubby gives his dishes a thumbs up
Breakfast is served from 6am – 10:30am daily and is priced at AED 145 per person.
Dunes Cafe
Shangri-La Hotel Dubai
Sheikh Zayed Road
PO Box 75880
Dubai
United Arab Emirates
+971 4 343 8888