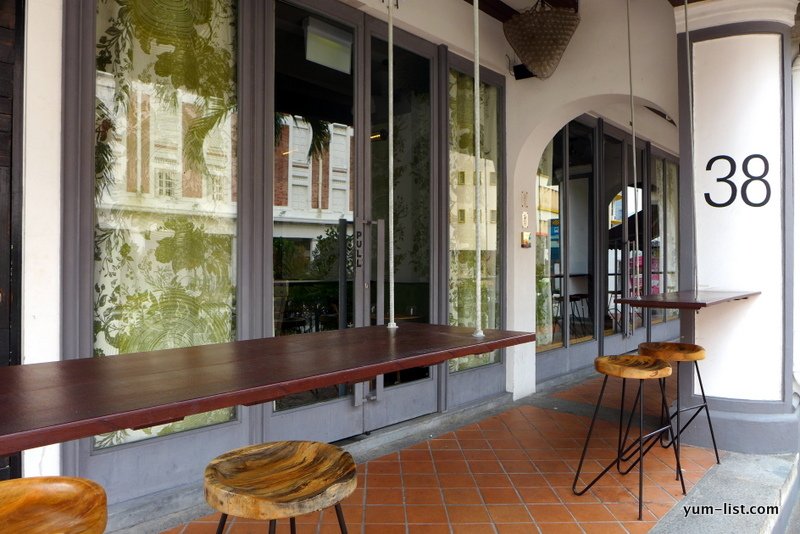 Equally well known for both its progressive modern food and inventive cocktails, Tippling Club was high on our list of 'to visits' in our recent Singapore weekend getaway. Both gastronomy and beverage make it into the world's 'best of' lists, gaining places in Asia's 50 Best Restaurants and also The World's 50 Best Bars.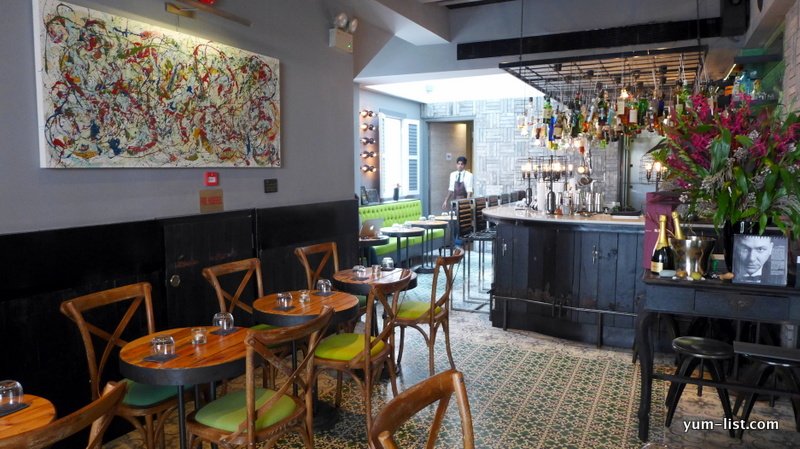 Housed across three shoplots in the dynamic neighbourhood of Tanjong Pagar, the property features a main bar and restaurant on the ground level, and an exclusive private dining space and test kitchen on the second floor.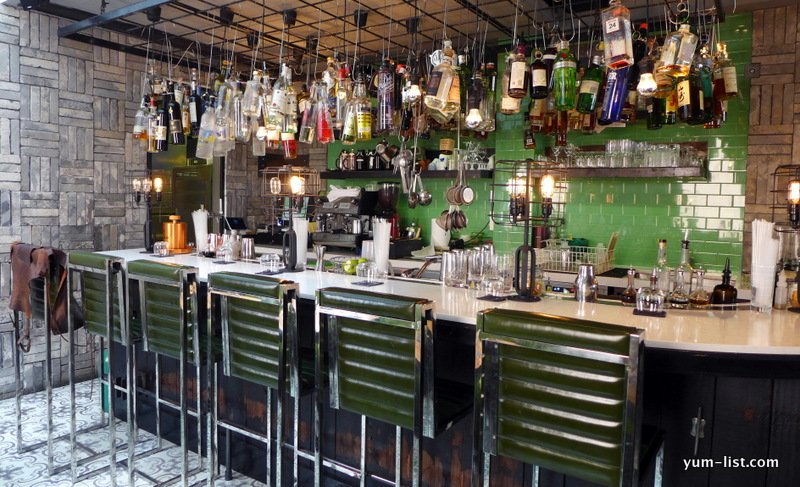 Head bartender Kamil Foltan is our host today, and from the reviews we've read online we're assured some special treats. With a commitment to using unique ingredients and drawing inspiration from international travels, our pre-dinner tipple proves deliciously provoking.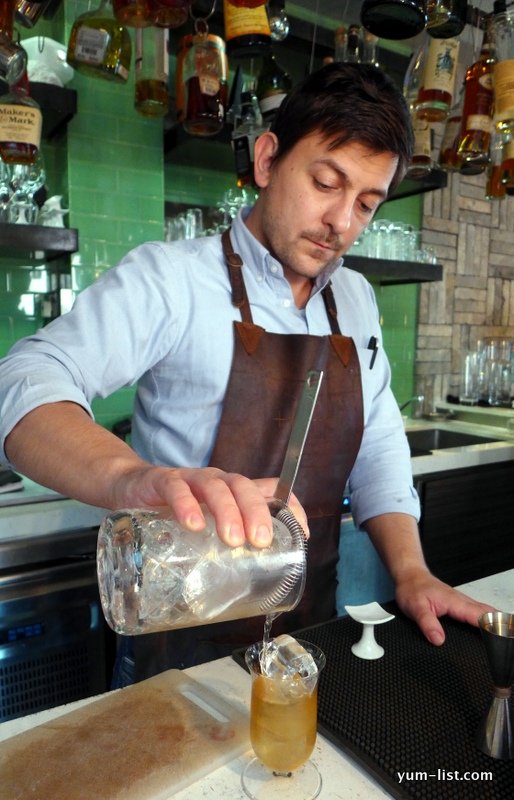 The Fig Sidecar ($22) looks so pretty I don't want to remove the edible garnish of toffee, raspberry and mint. I know that if I don't, hubby will have no qualms, so this launches my first sip. Fig infused cognac and citrus fill a glass half rimmed with sugar. My first thought is balance – of which hubby is showing none, as he has this elegant mix down before I can take a second sip. "Sabroso," he exclaims.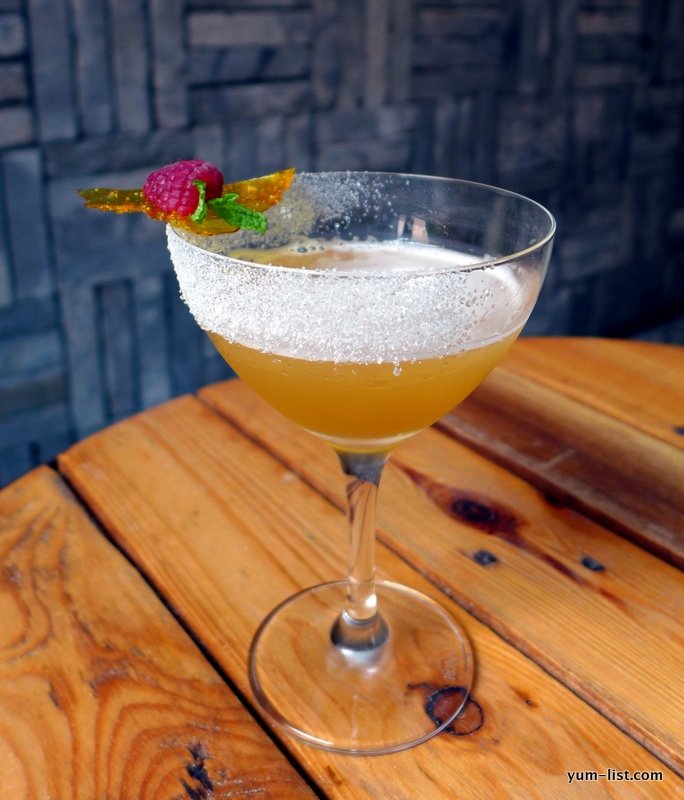 Jungle Old Fashioned ($22) would be a fine substitute for dessert. First take a bite of the banana chocolate biscuit (yum!) and then a sup of the malt whisky and chocolate bitters blend. Divine. I hint to Kamil that they might consider selling the chocolate garnish as a separate item for take away. His smile is broad as if he knew what I was going to suggest – seems I'm not the first and these sweet treats are indeed available to take home.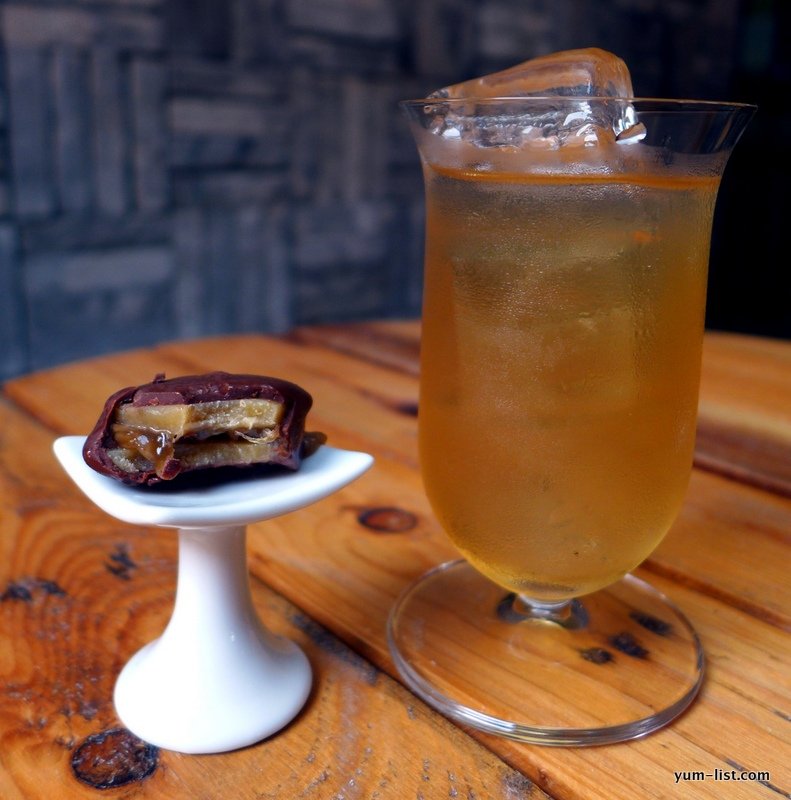 Head Chef Paul Gajewski arrives to line our tummies with a Bag of Fried Things ($10). He's holding a brown paper bag reminding me of school lunches from childhood. What's inside however is much more enticing than a Vegemite sandwich: nori crackers, puffed beef tendons, and truffle styrofoam. They're backed up by an order of Charred Peppers ($17), which we smell before we see. A wonderful smokiness teases our noses as curious black strings of the smoked and charred capsicum strips are laid before us. These are good, but it's the soy and wasabi dipping sauce that has us intrigued. Aerated and whippy, resembling chocolate mousse, the texture has us asking for a spoon but the sharp finish keeps a hold on our reins.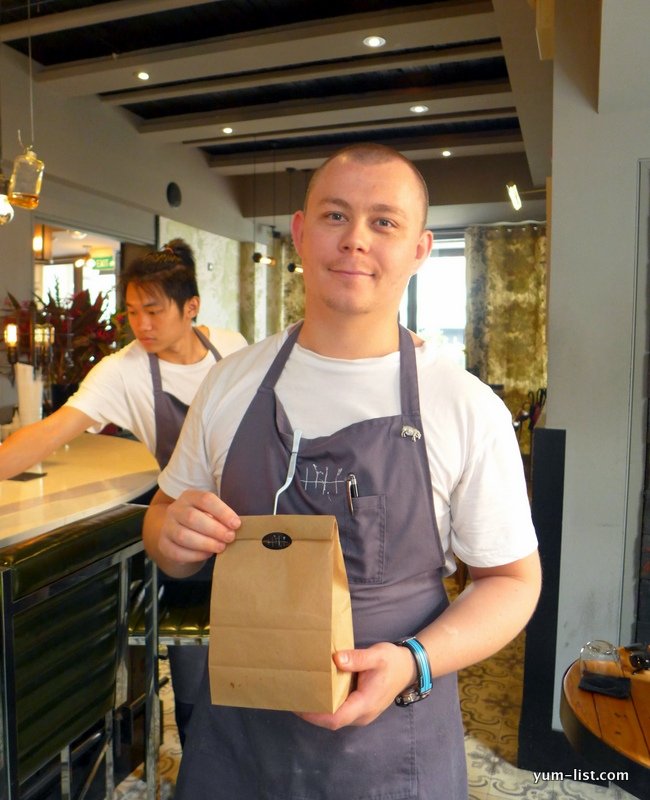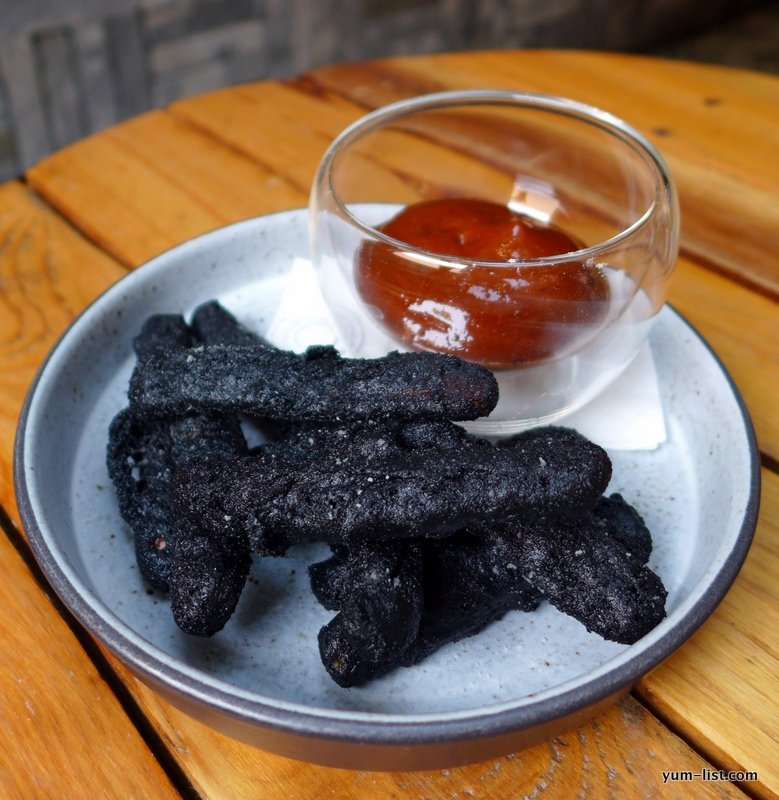 We smile at the Spanish influence when the Croquetas ($18) are delivered: our recent trip to Spain fresh in our taste buds. They're an exemplary version filled with manchego cheese and ham, and the cold tomato dip is not too dissimilar to the southern Spanish chilled soup salmorejo. Once more we find ourselves wondering if we might ask for a spoon.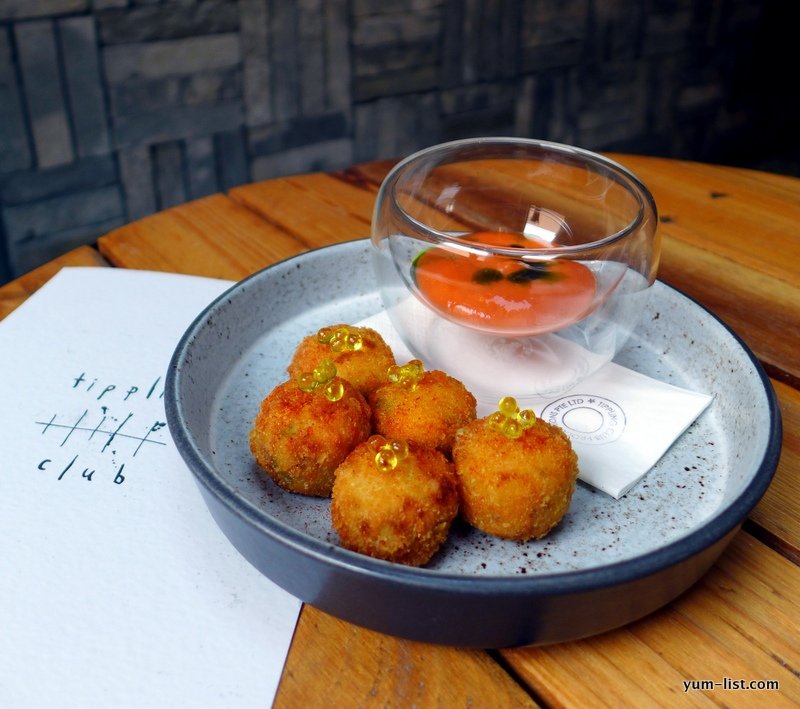 Manchego Bread Puffs ($20) are deceivingly simply named. They're so much more decadent than their title leads us to believe. Twelve month aged manchego cheese fondue spills into our mouths at first bite. As the rich fondue seductively surrounds our tongues and cheeks, the Bellota ham and hazelnut oil caviar contrast the texture and have us both swiftly popping another between our lips. If you only order one bar snack on the menu – make it this!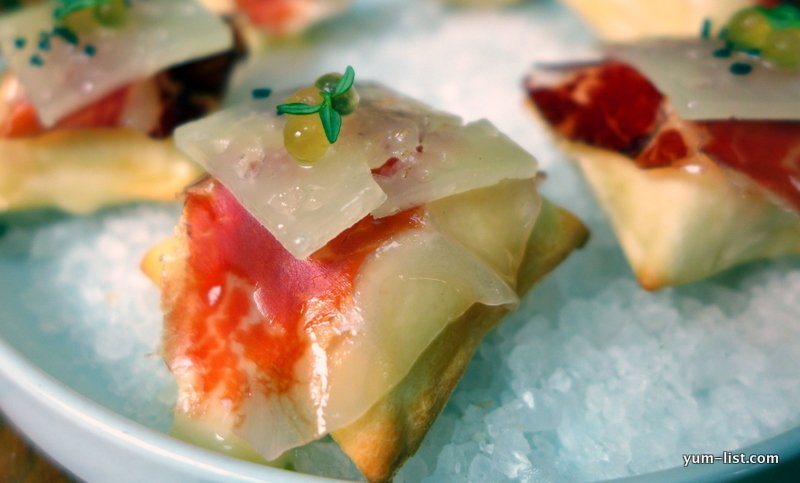 Hunger pangs satiated, it's time for more drinks.
At first I'm not sure what to do with the Lime and Tofu Daiquiri ($22). Served in a wooden Japanese style box, I don't know whether to ask for a straw or pick it up and sip from the corner. Turns out supping from the side works best as this gets our lips in direct contact with the bonito flakes and togarashi garnish. White rum and sake are included besides the obvious ingredients and a dollop of mascarpone is part of the blend enhancing its creaminess.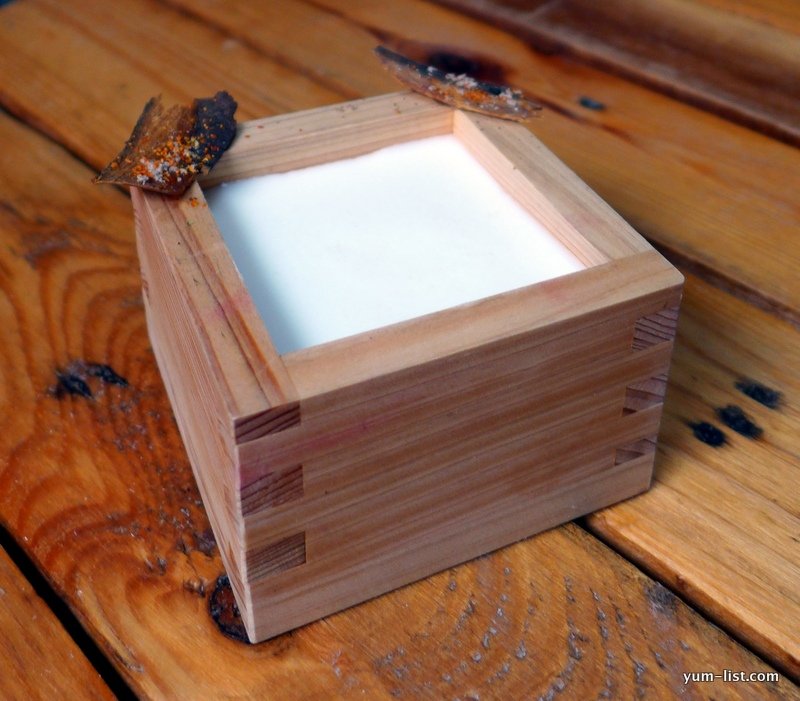 Is Kamil giving us a hint to take a bath with the next delivery? Satorial ($24) appears to be a box of the fine fragrance for men by Penhaligons. Blended whisky, early grey honey, clove, leather and black peppercorns come together to create a beverage just as elegant as the gentleman's eau de toilette. There's an order to appreciating this: first smell the fragrance; next take a sip from the bottle; finally try a few drops on ice. Much like whisky, the taste opens up further on ice, but each person has his or her own preference. For me it's straight up, while hubby's fond of the ice companion.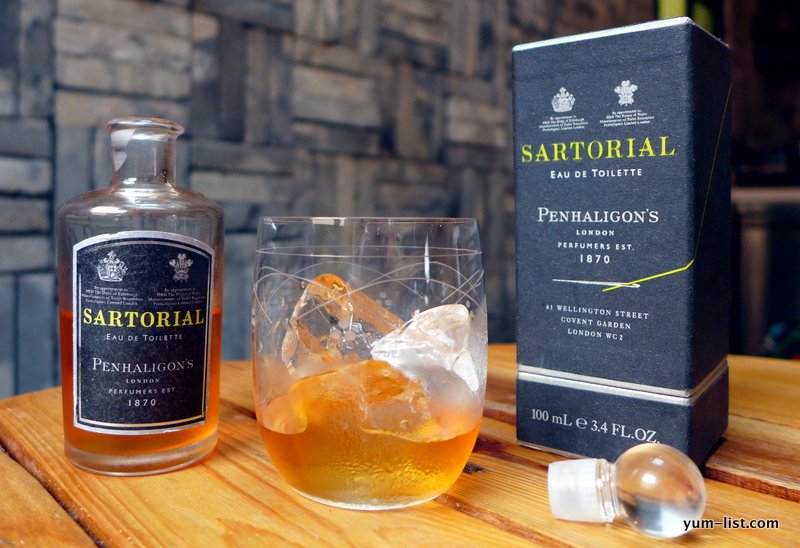 The surprisingly delightful combination of fruit and wasabi comes to the forefront in the Peach and Wasabi ($23). This newbie on the menu has a gin base, with peach and wasabi playing an amusing game of seesaw, and egg white smoothing over some of the sharper notes. Kamil says, "It's dessert for adults." We thought the Jungle Old Fashioned was fine afters for grown ups, but we're happy to classify another to the list of "fine liquid replacements for dessert."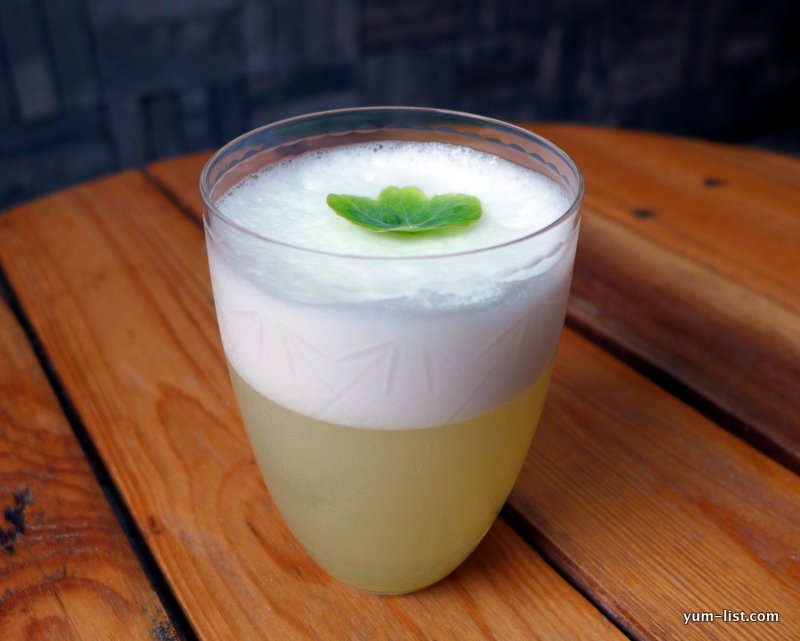 A sassy salutation to the infamous South American drug baron, Pablo Escobar, is seen in the Pablo ($20). Cachaca is shaken together with Lillet Blanc, red grapes and lime juice and served aside a $100 Brazilian Real note and a mini zip-lock bag of passion fruit 'cocaine.' Kamil has a cheeky spark in his eye as he lays down the goods, raises his eyebrows and says, "If you like it, there's more for a small extra charge." He recommends alternative sipping between the liquid and dipping your finger in the fruity powdered sugar. It's a fun and delicious finish to our evening tipple, one of which we hope to partake in again in the not too distant future.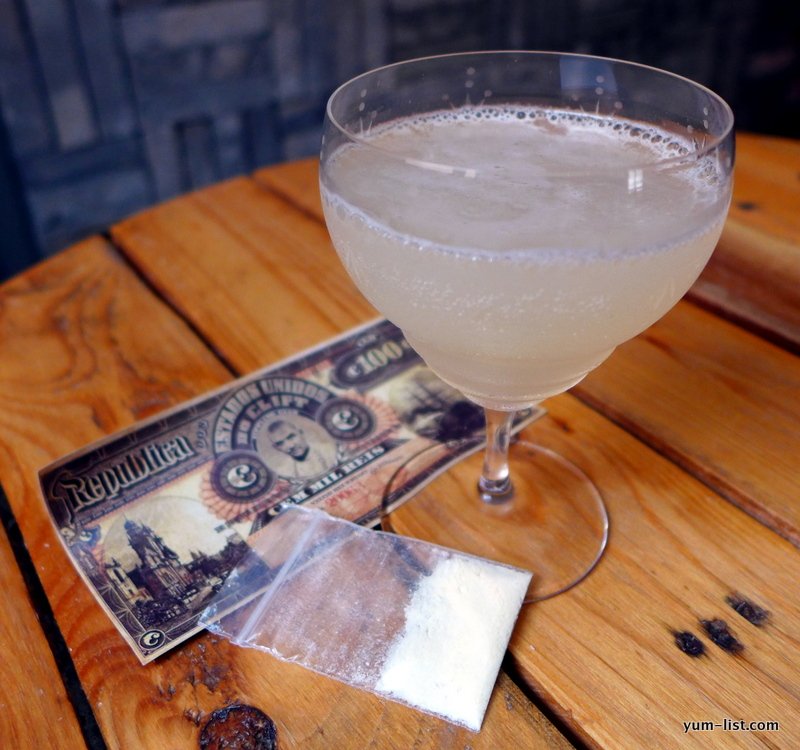 Reasons to visit: stimulating setting; great spot for after work drinks and to continue the evening on; don't miss the Jungle Old Fashioned, Pablo, Sartorial and Manchego Bread Puffs.