A black stairwell leads us to the first floor of Olfactory Bulb and forms a distinct separation from the hustle of the busy local shoplots of Kota Damansara below and the unexpectedly chic lounge appeal above. Surrounded by walls of black, natural woods, hanging plants and with a smooth hip soundtrack humming from quality speakers, we're transported to another time, place and mood.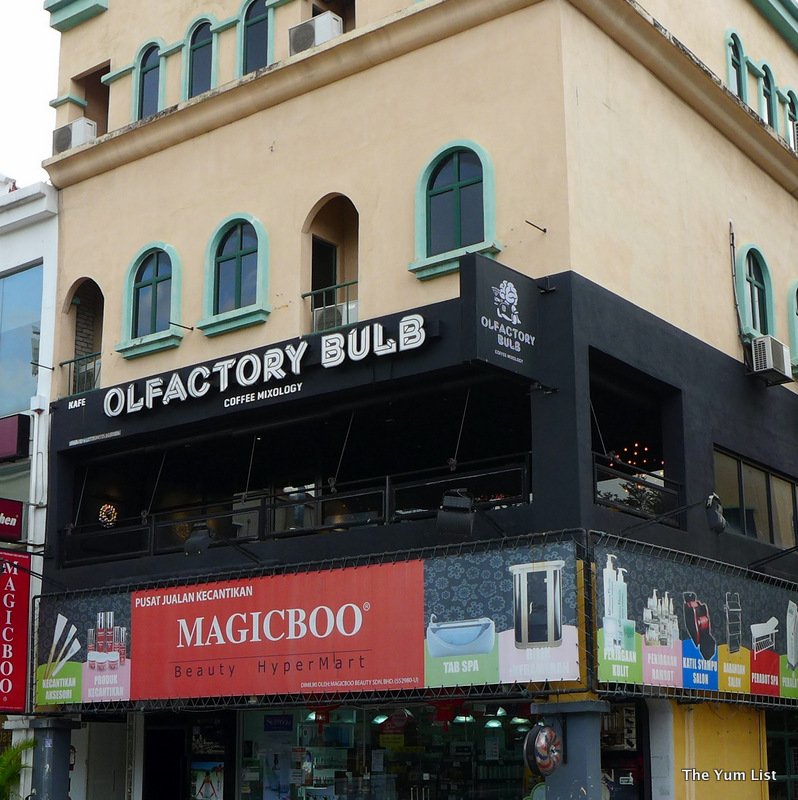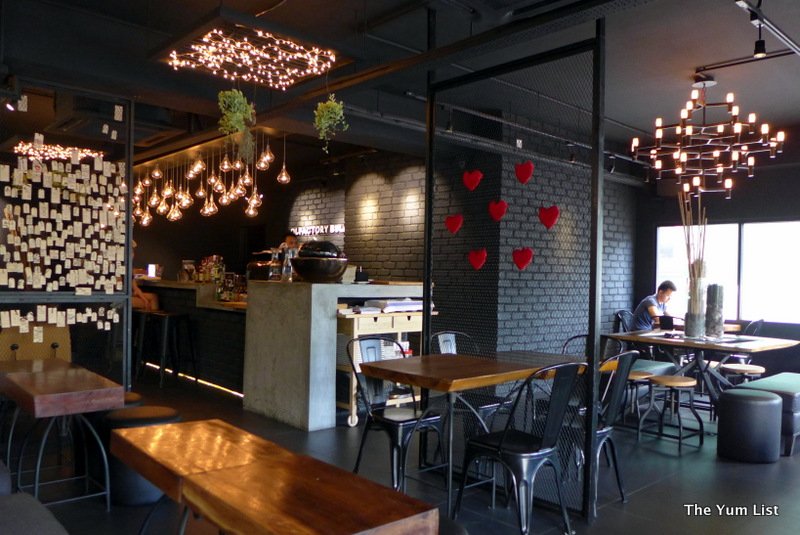 Delightful owners, Chris and Kane, have combined the love of alcohol, coffee and dessert into the creation of Olfactory Bulb. "We're not about weight watchers here. It's sinful, so enjoy it," declares Kane as he describes the concept. He says they have great coffee, but is careful to add that they're not coffee snobs. Beans from Kintamani Bali are used as the foundation for their caffeine based drinks, and having a younger brother who is multi-award winning mixologist certainly assists in getting the booze balance just right. The menu changes regularly springing from their latest inspiration and experiments, and Kane's grin sure does grow wide as he tells of the "research and development" that goes into the formulation of every item on the menu.
It all sounds so decadent that we want to try something from every section.
Alcoholic Infused Coffiti (coffee tea infused chilled cocktails RM40)
Irish Royal Stallion combines Jameson Irish whisky, Guiness stout, espresso, cinnamon syrup and heavy cream in a dimpled rocks glass. It's presented in two pretty layers, but is recommended that you give them a good stir first. Oh my, this is smashing start. More please.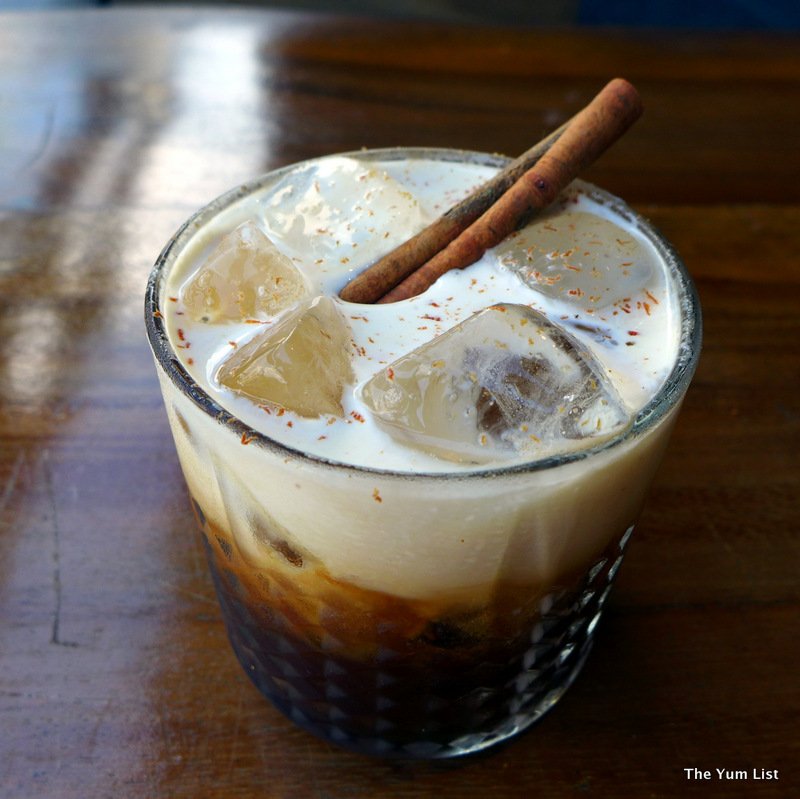 March sees an influx of newly introduced cocktails focusing on strength and more robust flavours. They're basically variations on different shots shaken with espresso. Jack's Garden (RM40) is a wicked mix of espresso, black label whisky, Bacardi superior rum, rose and egg white, shaken over ice and strained into a tulip glass. It's small but powerful with a balanced elegance achieved with the subtle floral suggestion.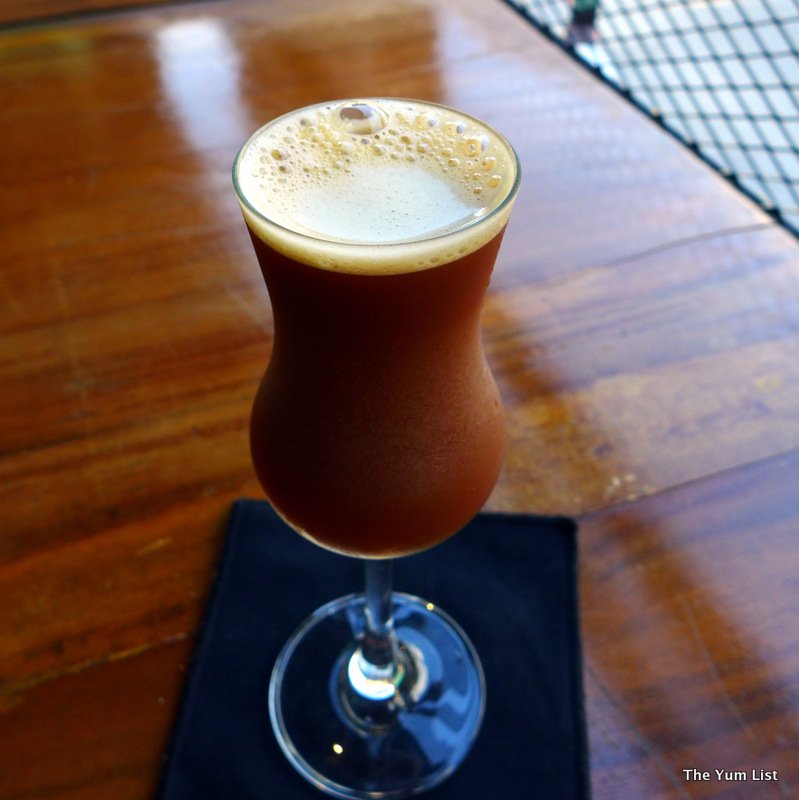 Hot Alcoholic Coffee (RM35)
With the Wake You Up providing an equal punch from caffeine and alcohol, but looking innocently like a flat white, I'm begging Chris to do coffee delivery. Imagine this as an alternative to morning coffee? Monday's would never be the same again. Smirnoff vodka, Cointreau, espresso, milk and hazelnut syrup blends wonderfully and would be a very real enticement to jump, rather than crawl, out of bed in the morning!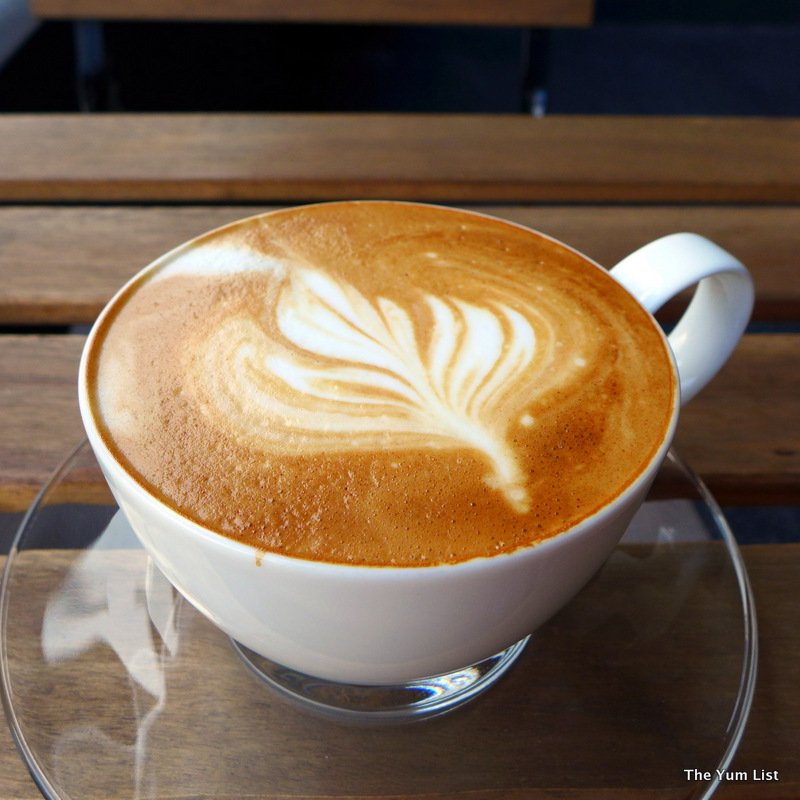 Ice Cream and Milkshakes
X-Tini Genesis (RM28) is heaven sliding down our throats. Made with two scoops of ice cream (Kapiti Lemongrass and Ginger, Kapiti Passionfruit and Lemon Curd) stacked in a martini glass with Beefeater gin and violet syrup poured over the top, it might be more adeptly named an alcoholic affogato rather than ice cream. A petite flower bud adorns the peak. It's carefully crafted so that when the ice cream melts the liquid blends in, morphing from dessert to milkshake.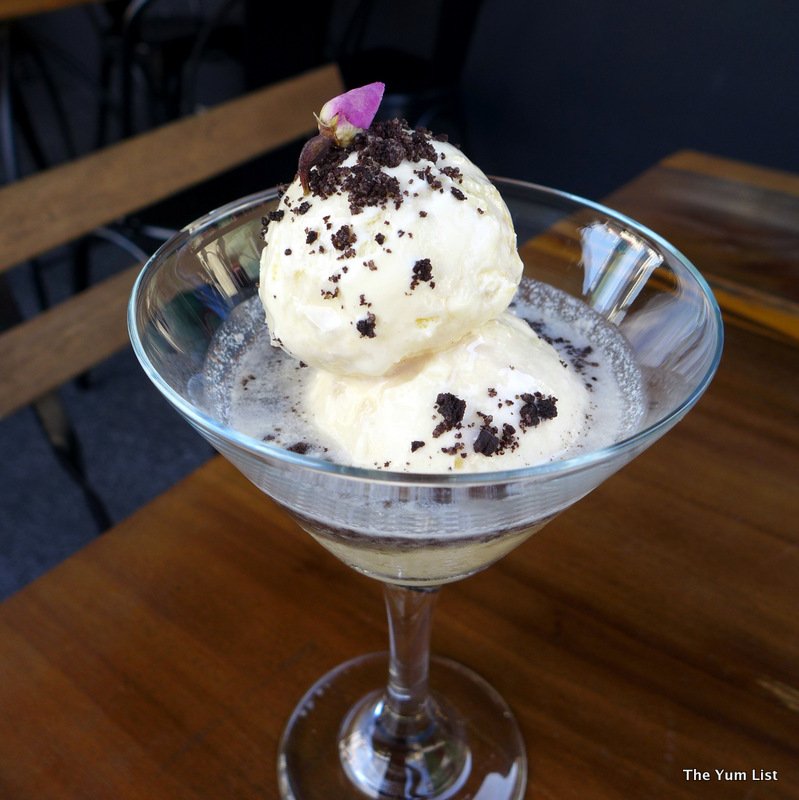 A cocktail glass holds the seductive Special OFB Thick Adult Milkshake (RM32), the Stout Champ. It's a rich thick combo of Guiness stout, Jameson Irish whisky, espresso, cinnamon and vanilla ice cream. Sexy legs of chocolate sauce run towards the inverted cone base and crushed Oreos break up the white peak on the crown. It's another yum!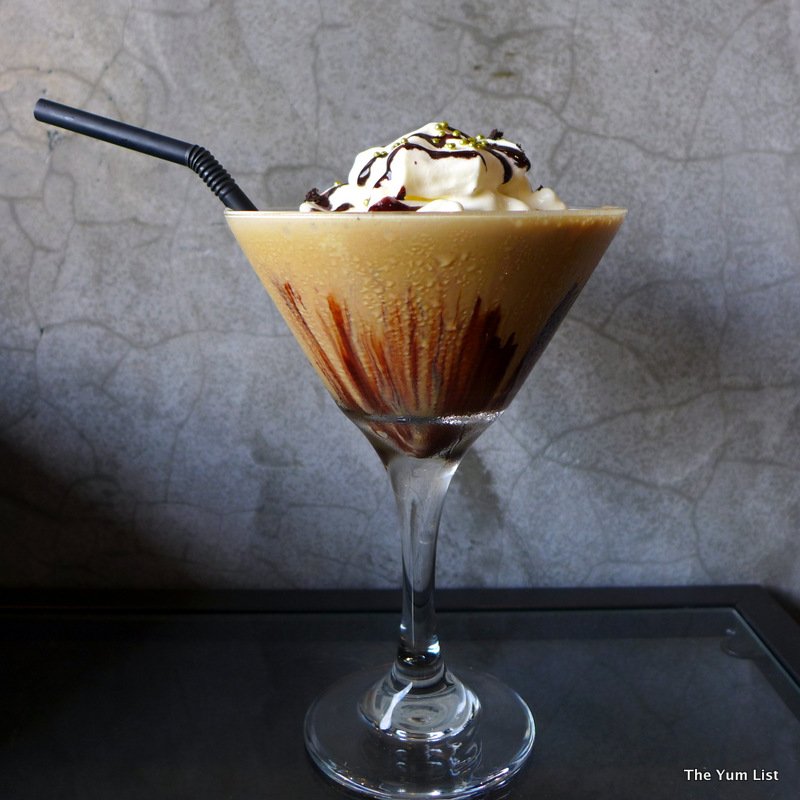 Wafflemess and Sweets
As bonzer as our beginning has been with alcohol drenched coffee and ice cream, it's the OFB Wafflemess that has gained Instagram fame. Pieces of crushed crisp waffles form the foundation of a dessert bowl with a lush selection of 'nice' or 'adventuresome' flavours to top. Whiskied and Whipped (RM22), the liquor saturated edition comes highly recommended. The waffle is a crunchy contrast with Kapiti Vanilla Bean ice cream and JW Black Label cream. Toasted marshmallows and dark chocolate buttons are sprinkled over the top and we all breathe satisfied mmmms with each wanton spoonful.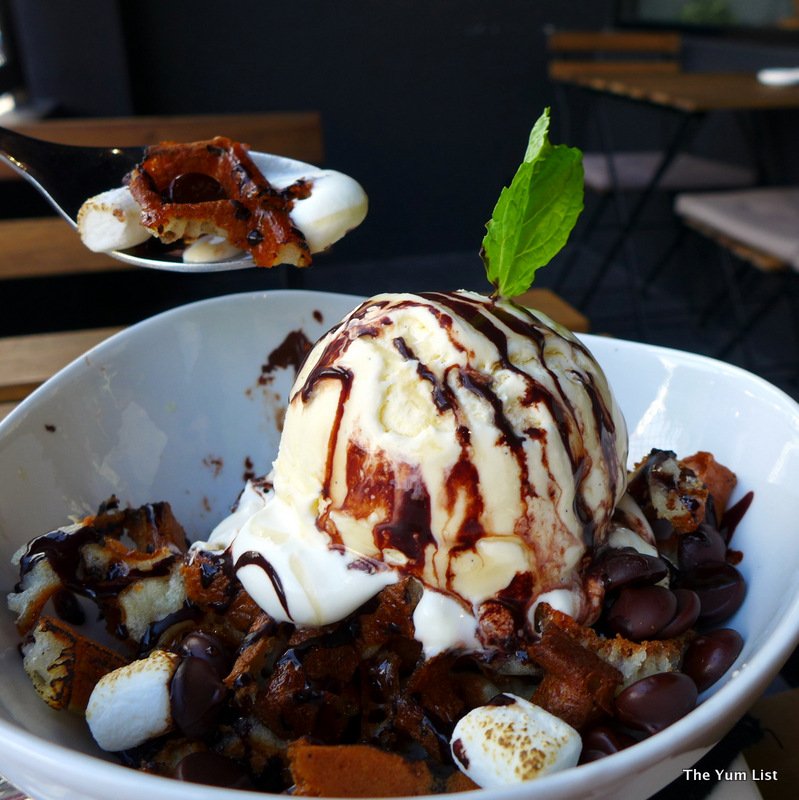 Drunken Brownies Cup-Cake (RM28) sees cubes of warm fudgy brownies thoroughly saturated in Sailor Jerry Caribbean rum and drizzled with OFB's special sauce. A crowning double scoop of Kapiti's Black Doris Plum and Crème Fraiche stabilizes the sweetness with a lip-licking boost of tang.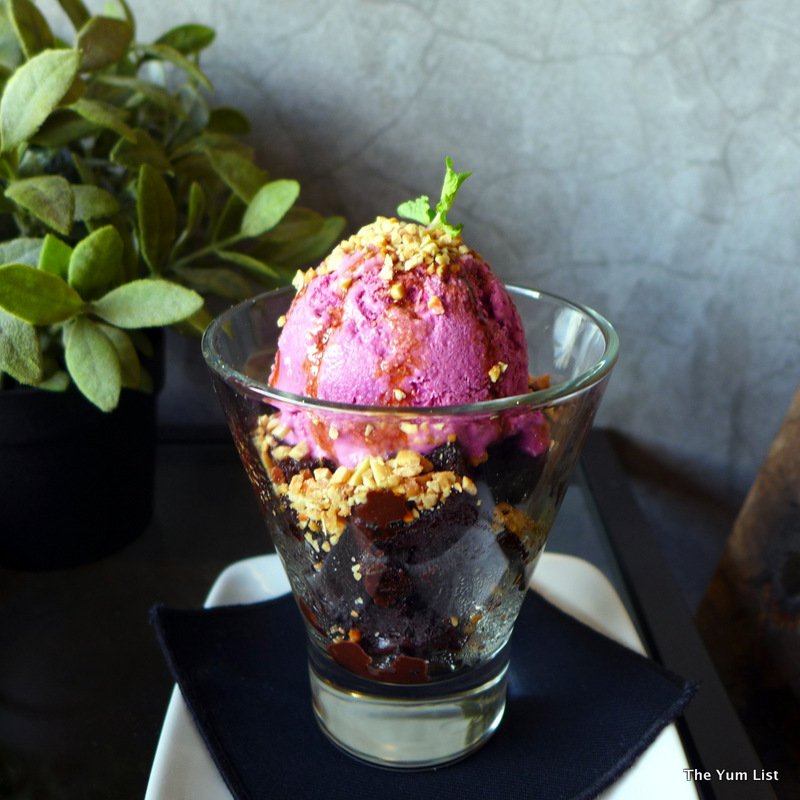 If you too profess to the loves of booze, coffee and sweets, Olfactory Bulb is a must.
Reasons to visit: chic yet relaxed comfortable vibe; coffee cocktails; alcoholic affogatos; and the waffle mess.
Olfactory Bulb
15-2, Jalan PJU 5/13
47810 Petaling Jaya, Malaysia
+6 03 6151 1108
[email protected]
www.facebook.com/olfactorybulb/
Tues-Fri:    17:00 – 00:00
Sat-Sun:    15:00 – 00:00