Bob Busk & Monica Tindall
When friends recommend a restaurant, I often smile and thank them, but all the while inside I'm determining how refined a palate they may have or whether their gastronomical tastes are as discriminating as my own. There is a chance I may place the recommended establishment on my "perhaps one day" list. When Italian chefs around town though, are whispering that some of the best Italian food in Kuala Lumpur is at Zenzero, then my ears perk up, my phone is out, and I immediately make a reservation. And, this is just the buzz that brought us to this highly reputed restaurant in the city centre.
Zenzero Restaurant and Wine Bar is conveniently located in the heart of KL on the Ground Floor of St. Mary's Place. Opened in December of 2013, Zenzero has built its reputation on quality food and consistency. It is named after the Italian word for ginger. Zenzero is Italian in palate but similar to the namesake spice, is versatile depending on the fresh ingredients available. The dining room is elegant and modern, yet cozy with seating for up to sixty both indoors and out. A nicely stocked bar is located to one side of the dining room serving mixed drinks, Italian wines, grappa, and other fine spirits.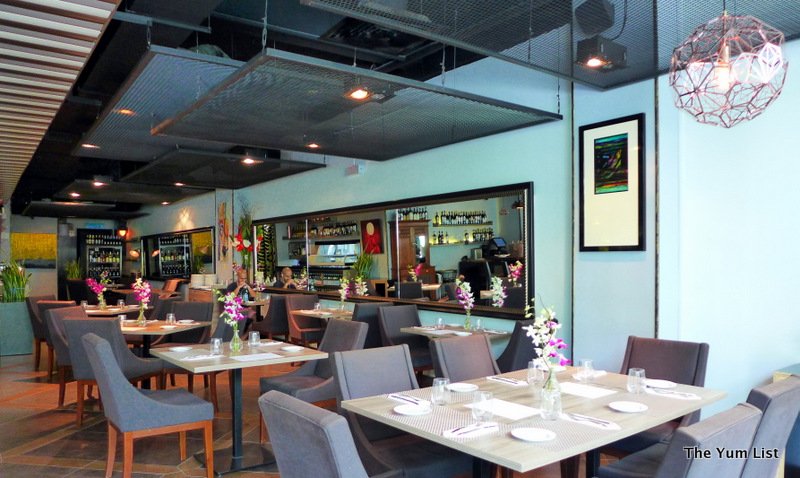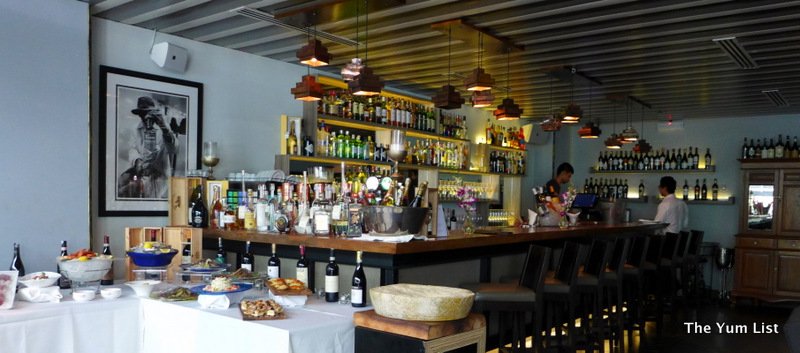 Once a month Zenzero offers a Sunday Brunch with a unique concept. Most brunches are accompanied with a hefty price tag and access to an ungodly amount of food, much of which I'd never get to sample even past my third plate. At Zenzero however, RM98 provides a refined buffet table featuring a variety of Italian specials. While there is more than enough to satisfy even the very hungry, additional mains (ranging from RM30 to RM60) may be ordered off the a la carte menu. Add RM190 and lubricate three hours of your afternoon with a free flow of Prosecco. You get to personalize your brunch with exactly what you want, at the price you want. Brilliant!
The buffet table has a rich variety to choose from. From cold cuts and cheeses, to salads and antipasti, shellfish and smoked salmon, one could easily pick all afternoon and be content. A highlight for me, freshly shucked Irish oysters, just beg to be grabbed and slurped down, without condiments, to savour the saline goodness. Mon, true to form, fills her plate with veggies, with high praises for the artichokes made Romana style. Caning, in almost purposeful polarity, is singing commendations for the beef bresaola and turkey ham.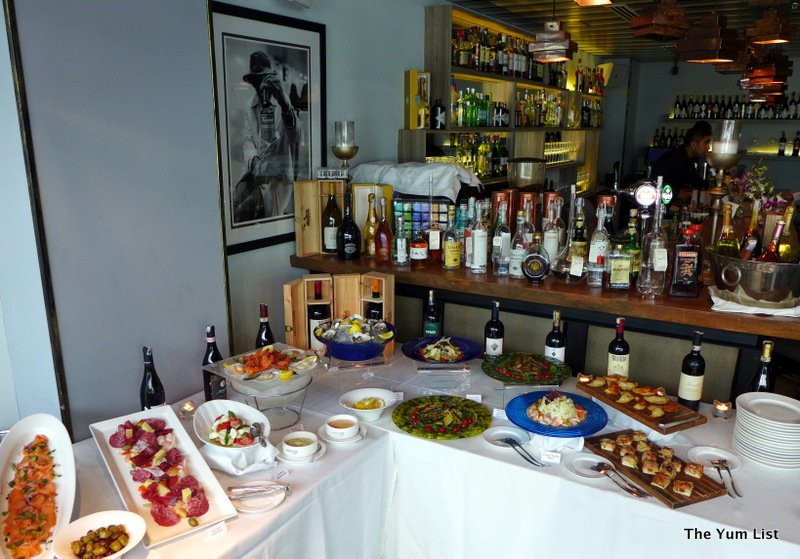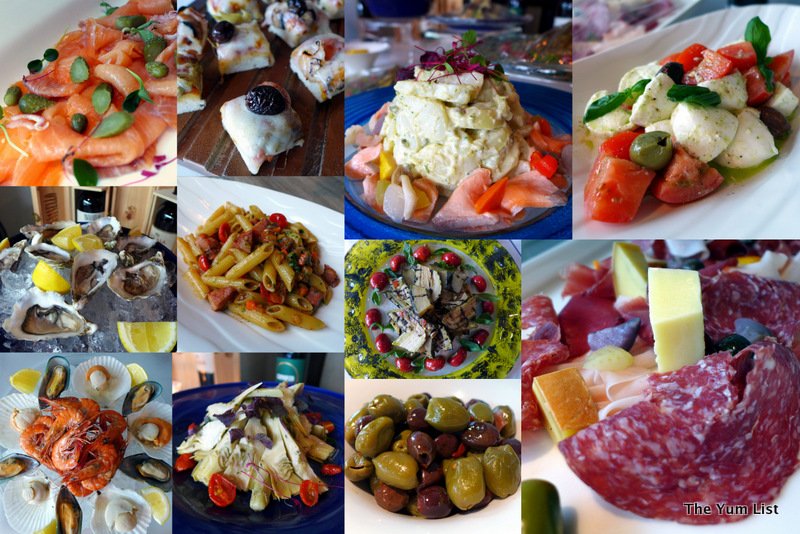 With a trio of dishes made fresh to order however, there's also a little eatertainment included in the buffet price. Chef Paolo Patris adds the final touches to Risotto alla Parmigiana directly off the huge wheel of Grana Padano, by scraping in some cheese, which promptly melts in with the plump rice grains. When asked if this is done to achieve a bolder flavour, Chef Paolo replies with a playful grin, "I am trying to give you as much cholesterol as possible." It's warm, rich and so flavorful.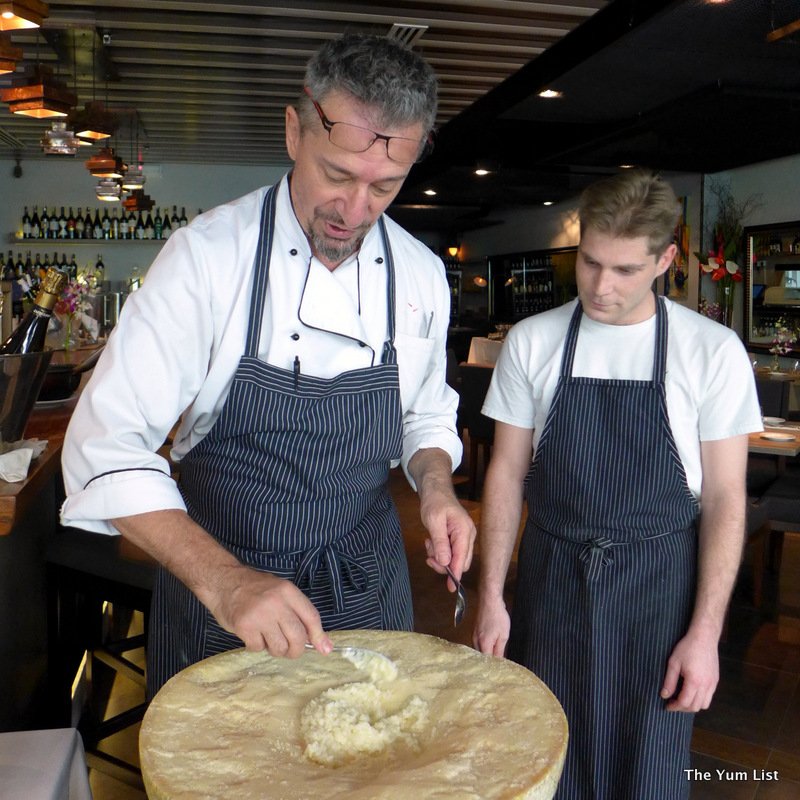 It wouldn't be brunch without the compulsory egg dish, so a fine version of Eggs Benedict is too prepared a la minute, and the equivalent of a gourmet toastie is found in Focaccia Farcita filled with sliced of chicken breast, Portobello mushroom, buffalo Mozzarella and pesto dressing. I smiled through every bite.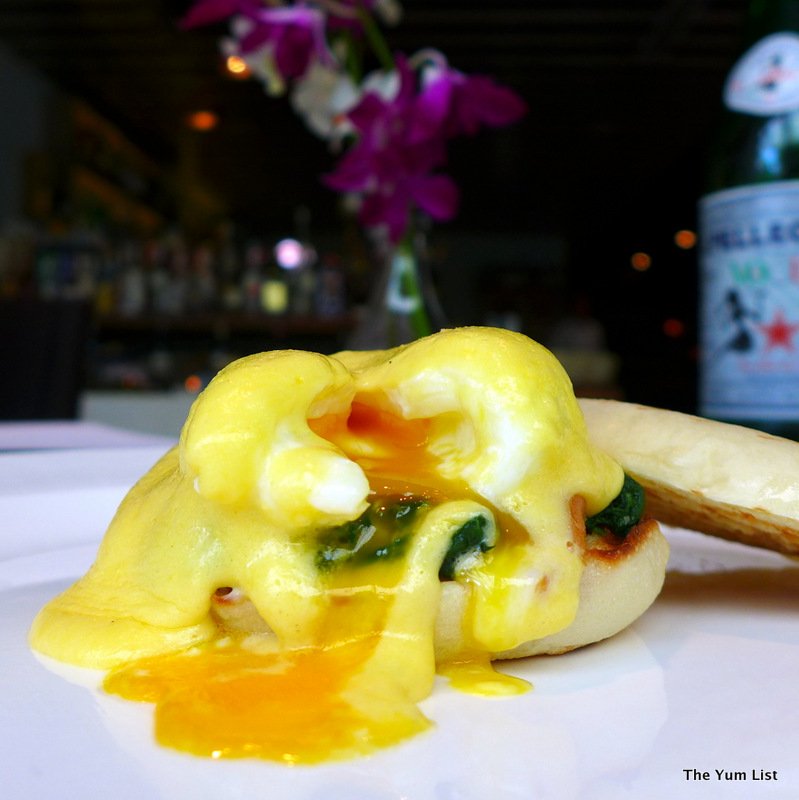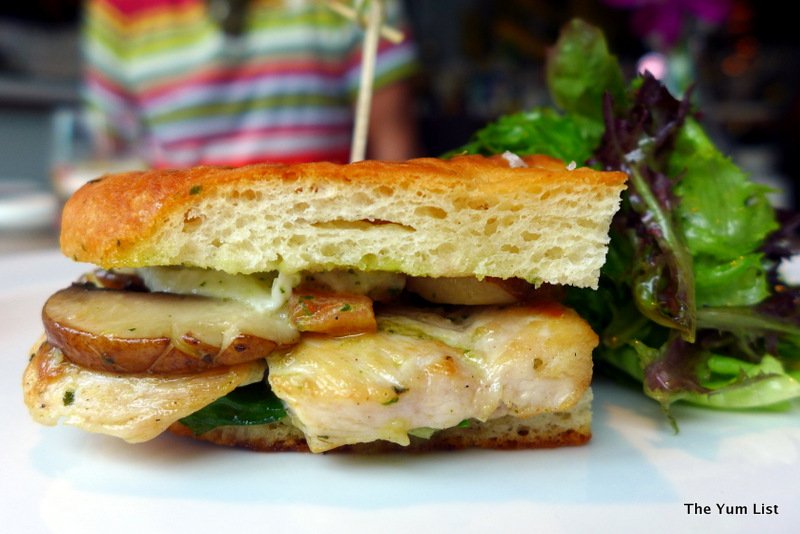 After our three hours of nibbling and continued free flow of bubbly, all we desire post meal is a bite of sweet. Dessert is included in the RM98 brunch price and is freshly prepared and laid out by 2pm. Treats are served in petite portions – just right for sampling a couple (or all of them). I was hooked on traditional tiramisu, while Caning lapped up the velvety panna cotta and crème brûlée, and Mon appreciated the mini cannoli Sicilian style.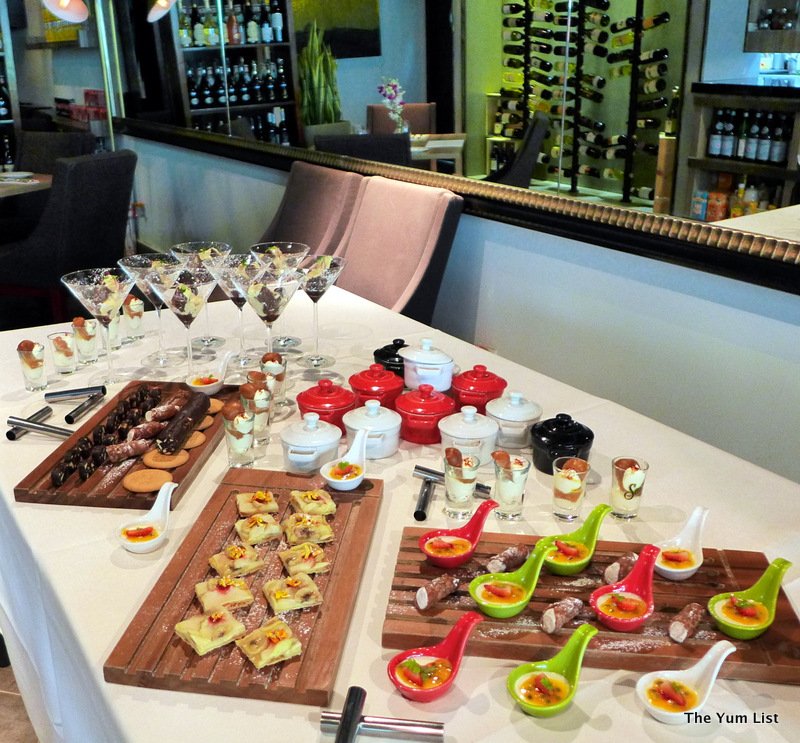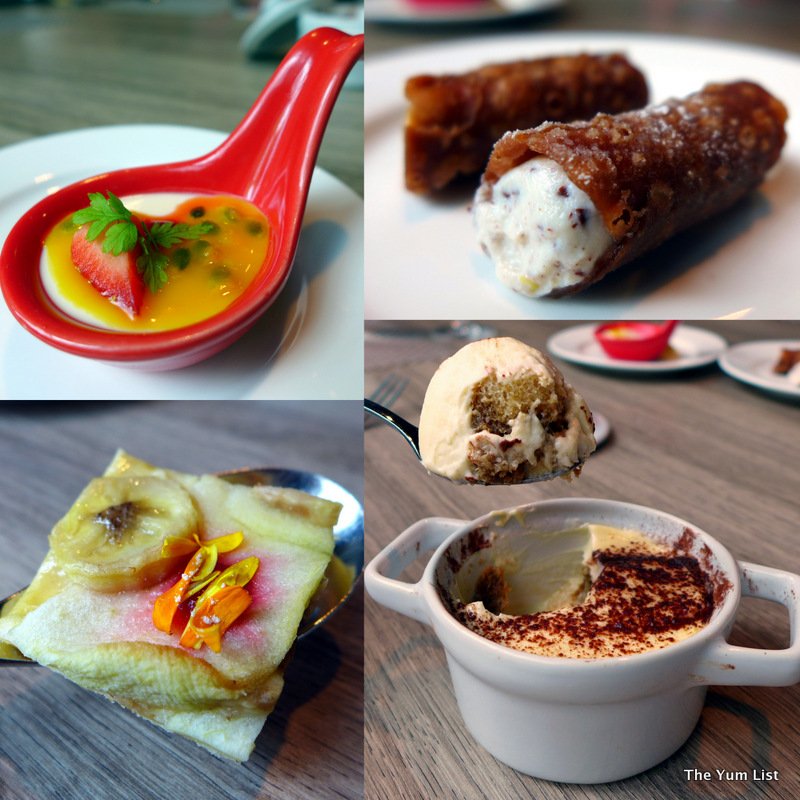 If you wish to complement the buffet with additional dishes, or if you choose to forego the buffet altogether and order entirely from the a la carte menu, there is a comprehensive assortment of authentic Italian options.
A must try from the appetizers menu is the Black Angus Beef Carpaccio (RM58). Little more than thinly sliced raw meat, this dish is so delectable it's hard to believe that's all there is to it. Black Angus Australian beef sliced paper thin and perfectly seasoned: it literally melts in your mouth. Some vibrant crunch from arugula and earthy goodness from black truffle, this plate highlights just how important quality ingredients are. Caning and I nearly grapple over who gets the last slice.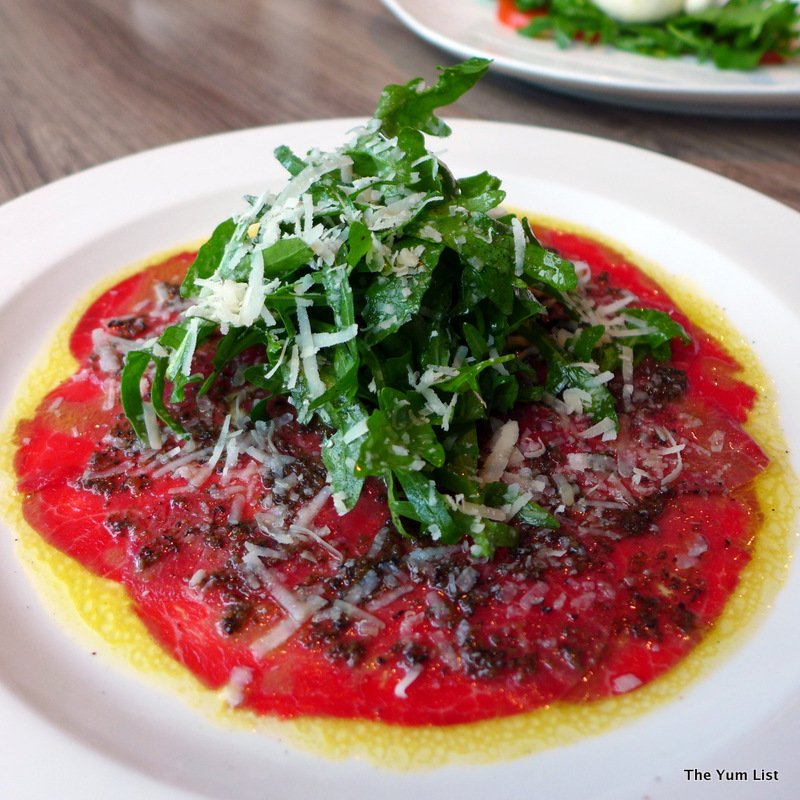 Mozzarella is a staple in Italian cuisine and Zenzero does it proud. The Burrata Pugliese (RM62) is a white, pillowy ball of goodness, that when cut open, oozes a creamy filling with a texture like runny ricotta. The flavor is almost indescribable. The sweet, rich cream and curds are the essence of freshness and delicacy, yet simultaneously the most intensely milky thing I've ever eaten.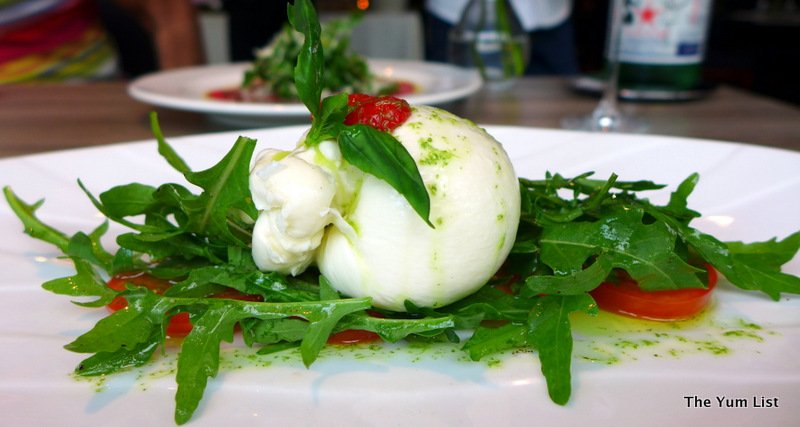 From the sea comes the Herb Crusted Hokkaido Scallops (RM 58). Fresh from Japan, these molluscs are served atop portobello mushrooms and drizzled with green pea puree. The flesh of the scallops is firm yet comfortably bouncy: cooked to perfection!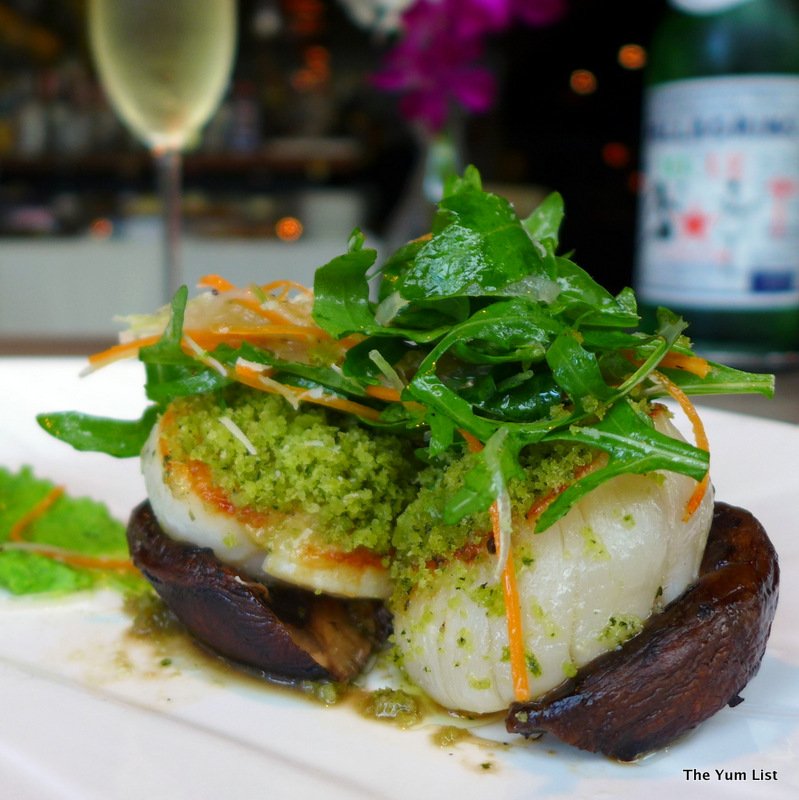 Although my stomach is about to burst, my palate is more than willing to continue, and so it is we sample some mains. Linguine al Granchio (RM96) sees al dente pasta topped with a grilled jumbo prawn, mixed with asparagus, crab claw meat and crab jus reduction. Delicious.
Crespelle (RM30+), Italian crepes filled with mushroom, cheese, tomato sauce and basil oil, sensuously tempt as the fork is lifted and the cheese forms a long lush string – oh so satisfying.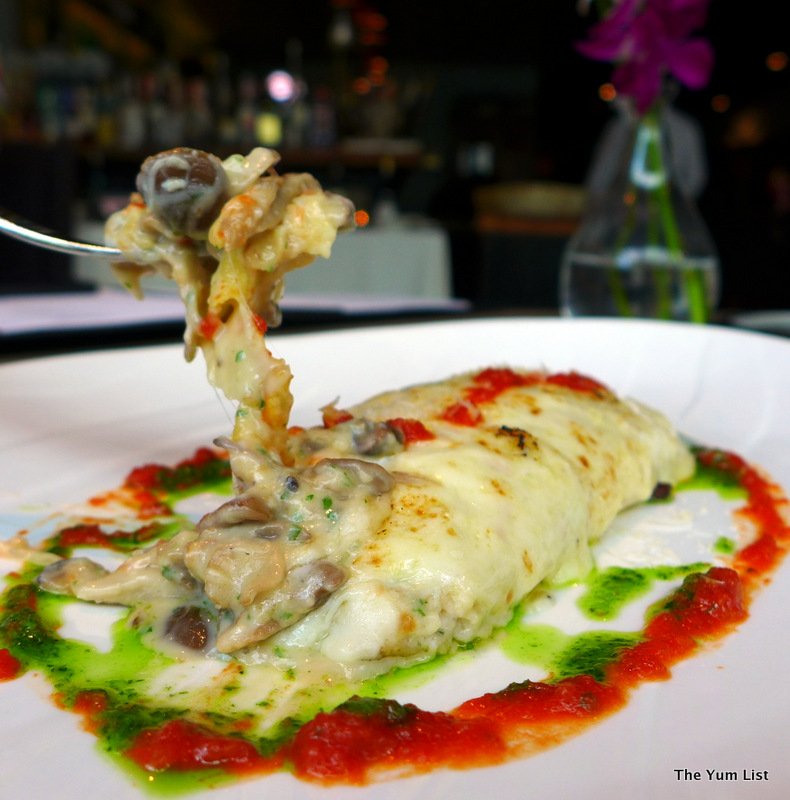 La Milanese (RM 146) is a whopping veal chop coated in crisp, golden breadcrumbs, so tender we can cut it with a fork. It's accompanied with roasted potatoes, arugula and tomato salad, all hidden under large shavings of Grana Padano cheese.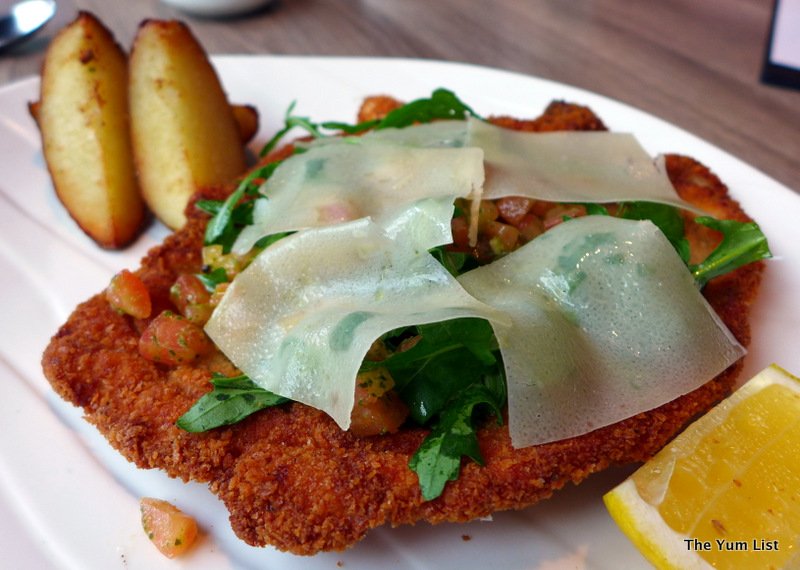 We round off the afternoon with a couple of cocktails. A namesake signature drink is the Zenzero (RM36), made with tequila, fresh ginger, Cointreau, a splash of peach puree and topped with cinnamon powder. Refreshing! The Aqua Pazza (RM36) transports me to the Almalfi coast in Italy. A combination of homemade limoncello, lychee liqueur, and Prosecco, gift a real Italian feel to this drink.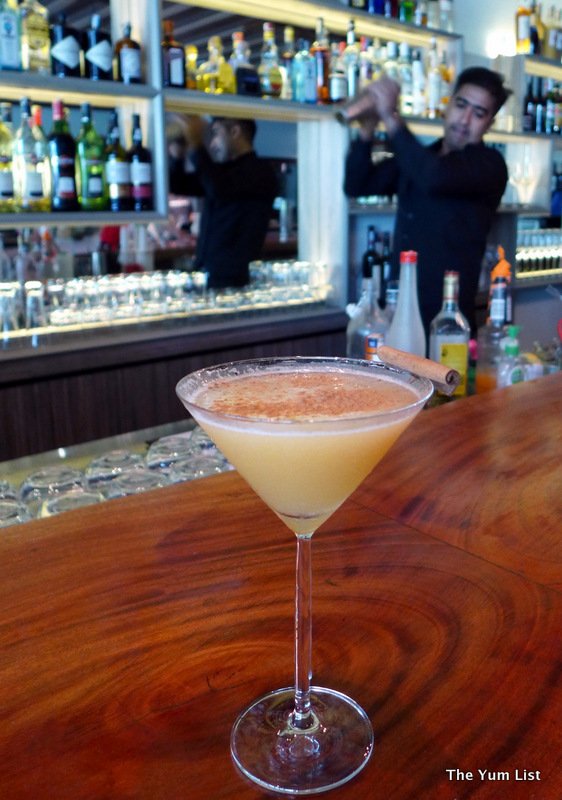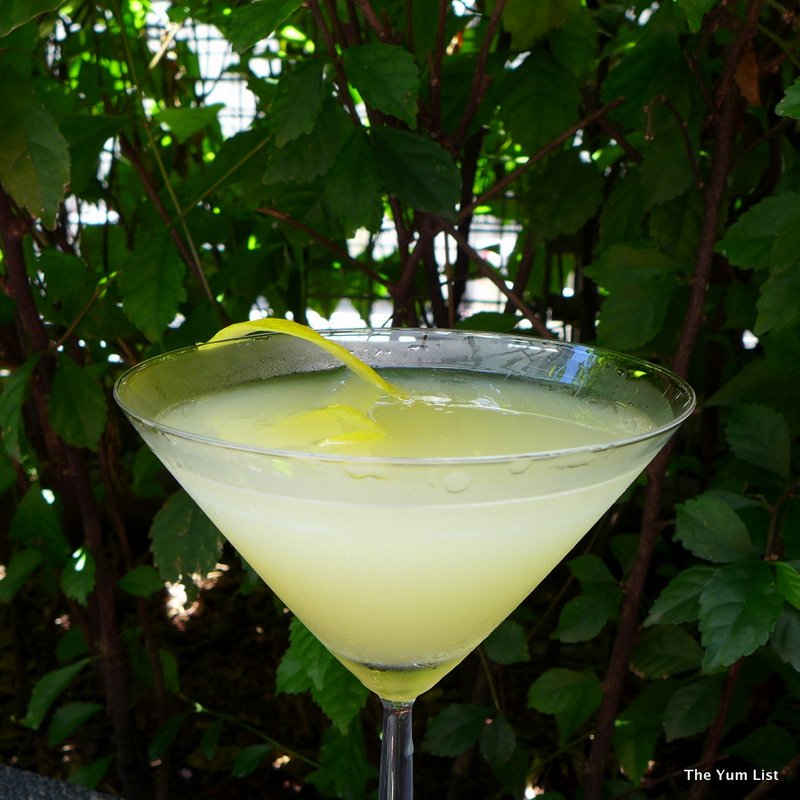 The chefs around town were right when they said some of the best Italian food would be found at Zenzero. The next opportunity to partake in brunch is Easter Sunday, March 27th. Choose to linger a little longer and you'll be entertained by Tima, performing genuine African mix soul music at 5pm.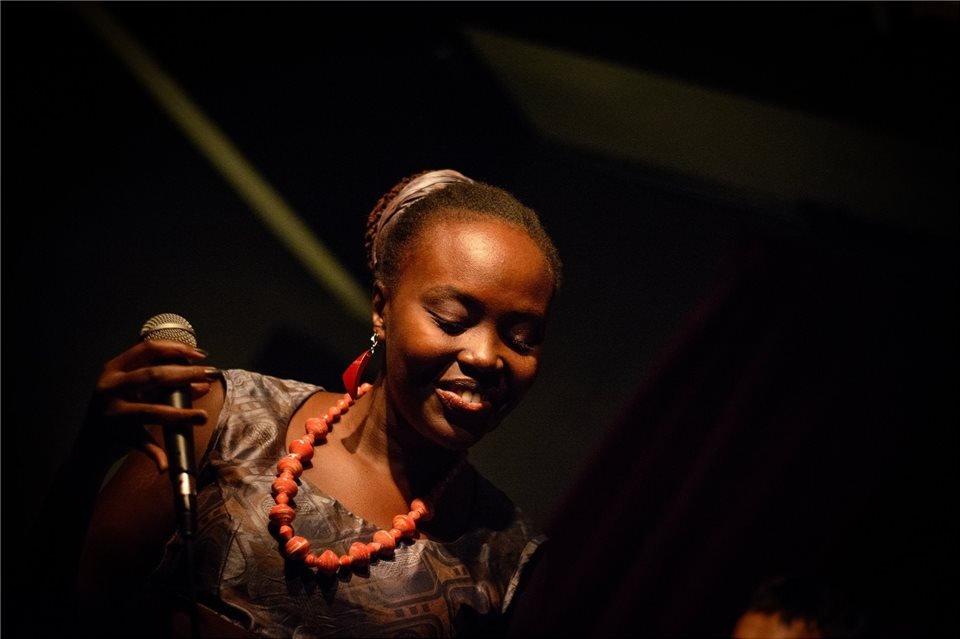 Reasons to visit: freshness and consistency; good value and tiered pricing for the Sunday brunch; don't miss the Carpaccio, burrata and the scallops.
* Sunday brunch is held once a month. The next brunch is this coming Easter Sunday, March 27th.
Zenzero
A09, Ground Floor, St Mary Place
1 Jalan Tengah
50450 Kuala Lumpur
Malaysia
+ 60 3-2022 3883
http://zenzero.com.my/ www.facebook.com/zenzero.com.my