Words: Kirsten Durward    Photos: Monica Tindall
An imposing colonial building, formerly a Dutch military post is now a grand and elegant hotel. Indeed formerly known as the New Oriental Hotel, the property has hosted hospitality since the 19th Century.  Now managed by Aman Resorts International, an exclusive boutique hotel group with world wide property interests, the Amangalla oozes old world appeal. The rather grandiose frontage leads in to spacious wooden floored social areas. The 30 rooms are spread through extensive gardens, with flourishing tropical flowers and shady trees breaking up the spaces. Resident guests may take advantage of a traditional spa, an impressive swimming pool, a beauty salon and a restful library hosting antique books.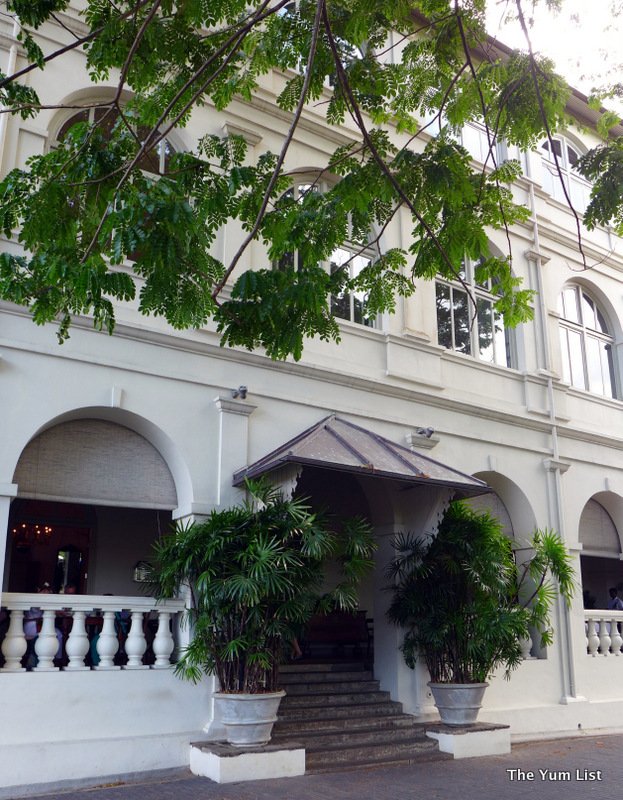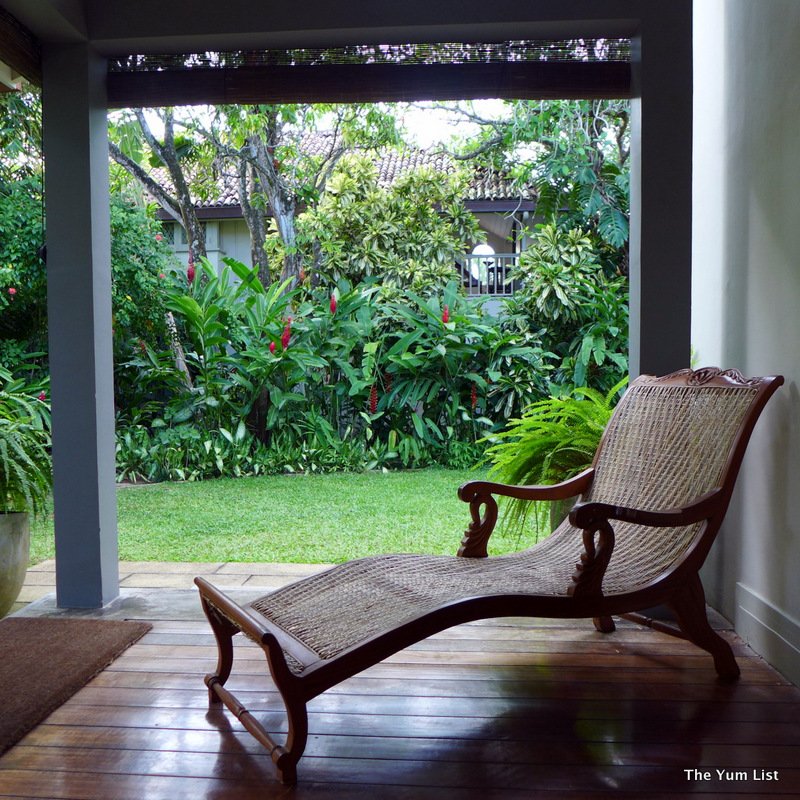 Before our meal we enjoy drinks overlooking the rooftops and out to sea. This is Amangalla's signature cocktail spot for in house guests, but external patrons can enjoy the same drinks on the shady terrace overlooking Church Street. We enjoy several wines by the glass and a selection of signature cocktails, of which our favourite is the Amangalla G&T (Rs1500) A Hendricks based drink infused with cucumber and mint; exceedingly refreshing at the end of a hot day. It's my top recommendation for chilling on the verandah.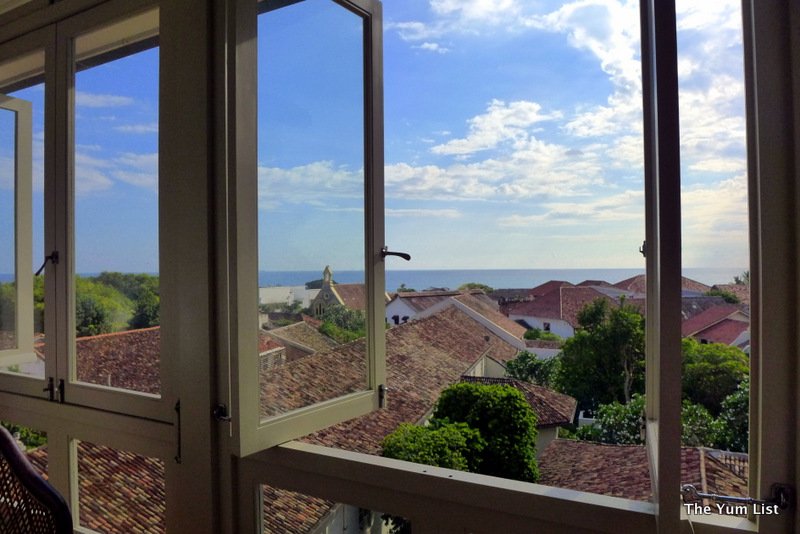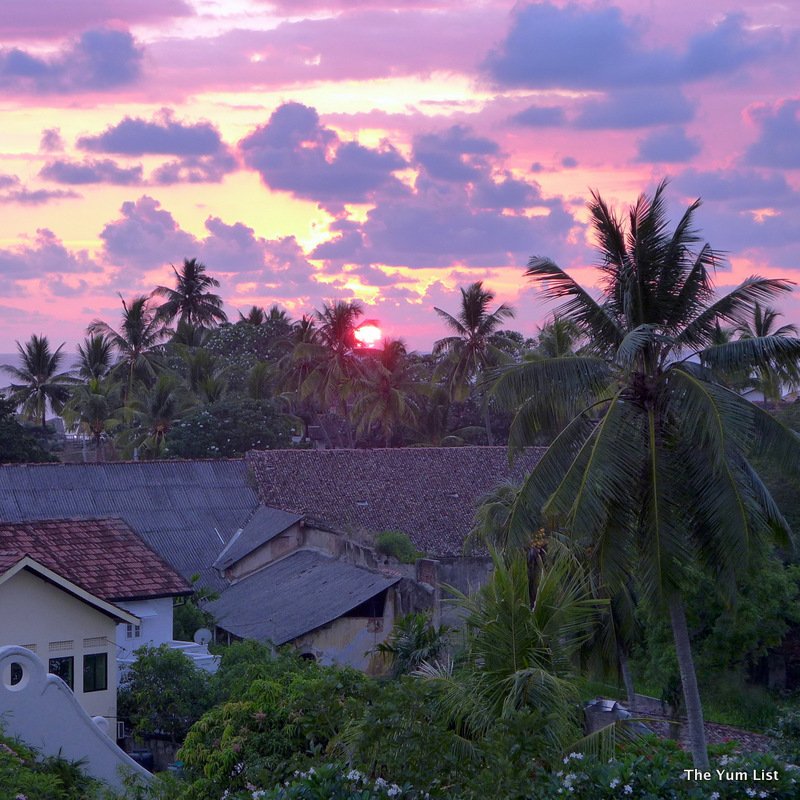 The Amangalla menu features a good range of local curries and chutneys, but when we visited these were not available before 7pm. The pressure of daylight for photography entailed us choosing from the western menu, which proffered a reasonable range of fare.  We are exceedingly grateful to our butler Nalin, who carried the food up three floors in order to give us the best view and the best light for our pictures. He is another shining example of the divine service we found from Sri Lankan servers throughout our trip.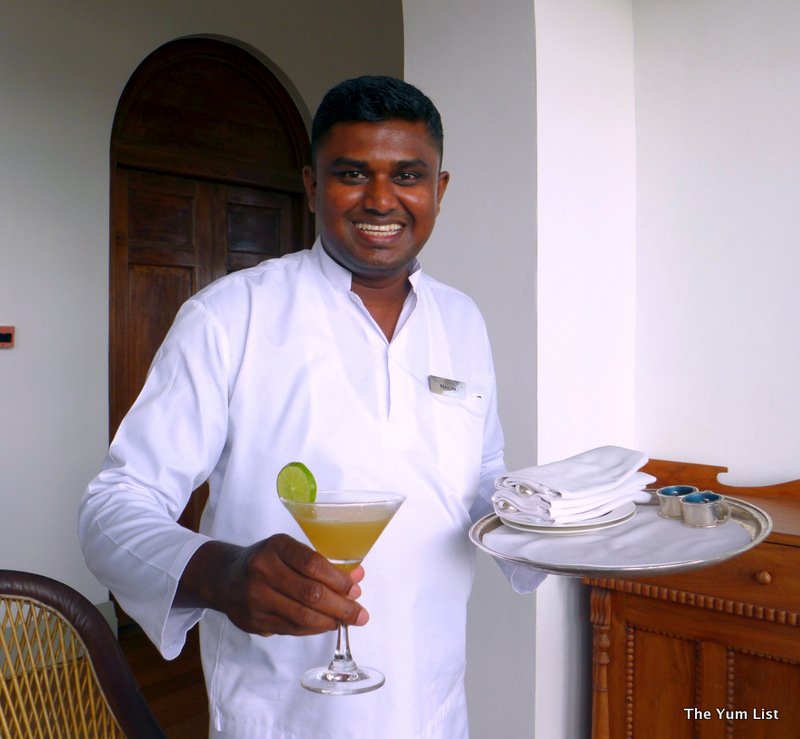 Our first selection of Cold Beetroot Soup (Rs 1400) is vibrantly red with a swirl of buffalo curd and a sprinkling of chopped hazelnuts. I enjoy the zingy flavour but can't help feeling that roasting the beetroot first would give more depth.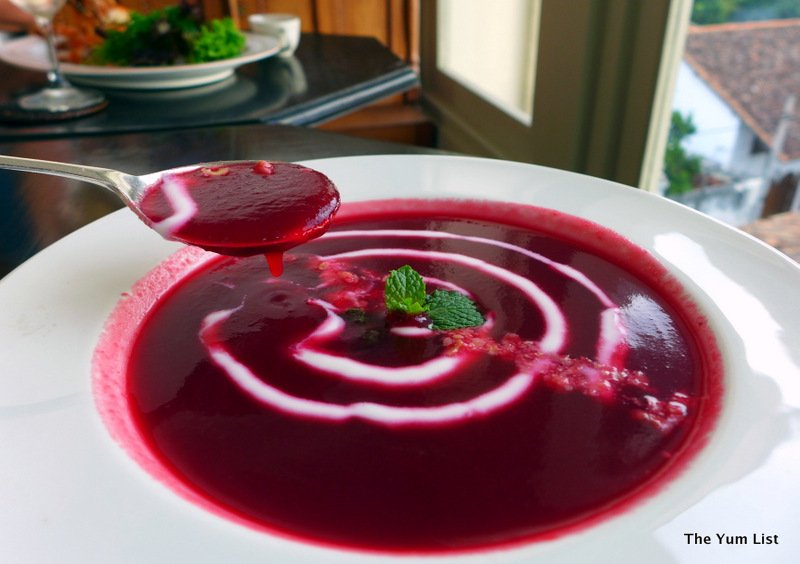 Lentils are hard to cook well without going mushy and the tiny green lentils in this salad (Rs 1600) are perfectly formed with a nice nutty bite. Though the slices of orange are fresh and zesty, we wished for a little more red onion and perhaps a light herbed dressing to pull in the feta flavour.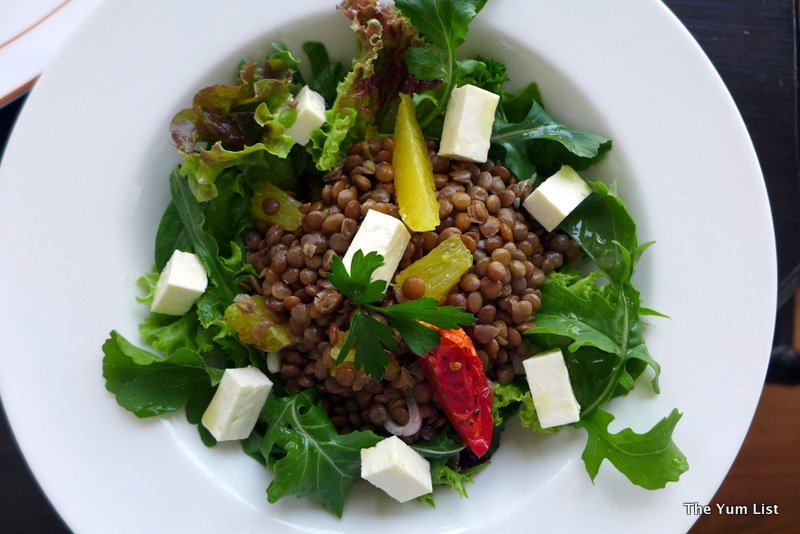 Meaty slices of fresh Tuna served Tataki style (Rs 1900) are accompanied by plentiful and welcome fresh and crunchy fennel.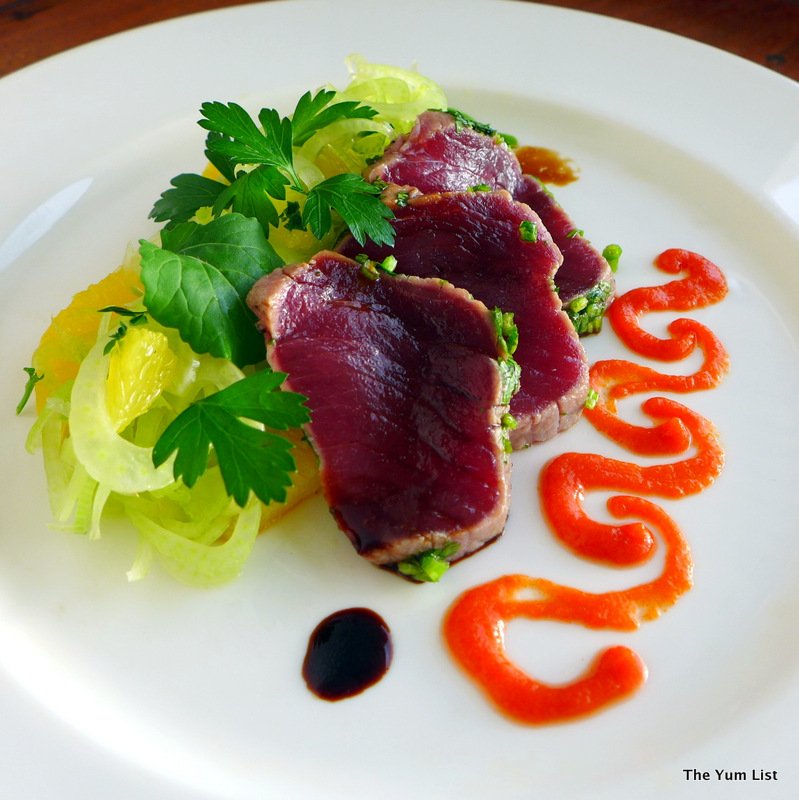 There are several vegetarian options on the menu, from which we tried the Aubergine Ravioli (Rs 2400) with feta and olive stuffing. This creamy dish benefited enormously from adding salt and pepper seasoning.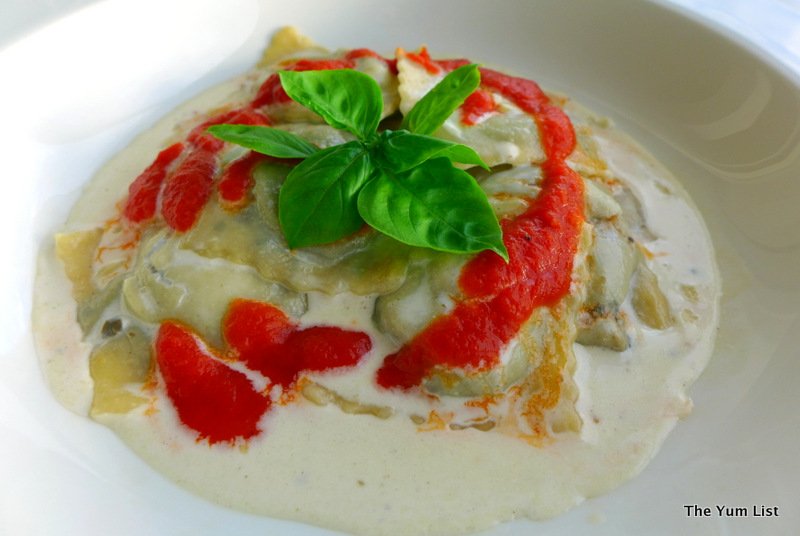 Nothing can be finer when you are by the sea than the freshest of fresh seafood. Four large Tiger Prawns (Rs 2900) have been well grilled for our delectation and served up with a fresh salad of mixed leaves. This is certainly a filling portion of protein.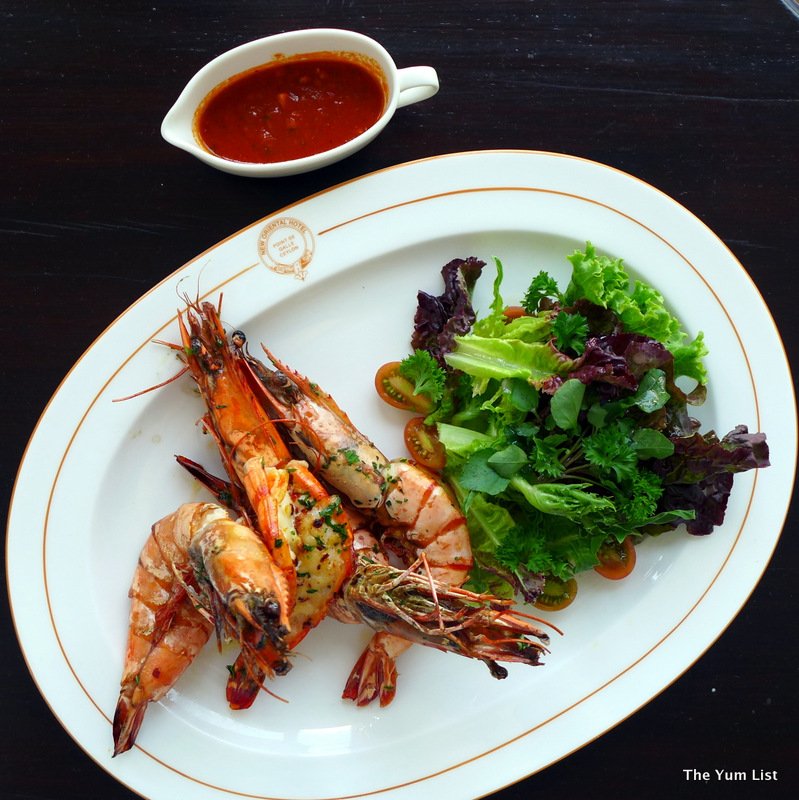 The Fort may be Portuguese, the building may have Dutch Heritage, but like the signature Gin and Tonic, Sticky Toffee Pudding (Rs 800) is quintessentially British. This is a rather airy sponge, lighter than tradition, but the accompanying ice cream is well made with a balancing coffee flavour.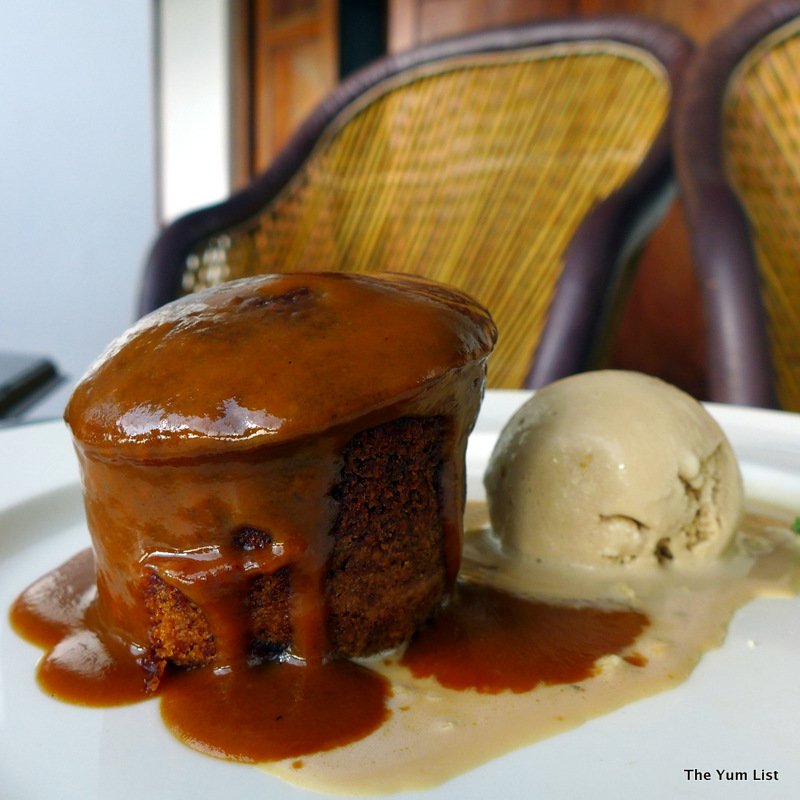 Regular readers will know that I make a study of Crème Brulee (Rs900). This one has a nice crack from the thin sugar topping, the flavour is fine, but I like my brulee to be more sinuously silky. This one has turned a little eggy in the tropical heat.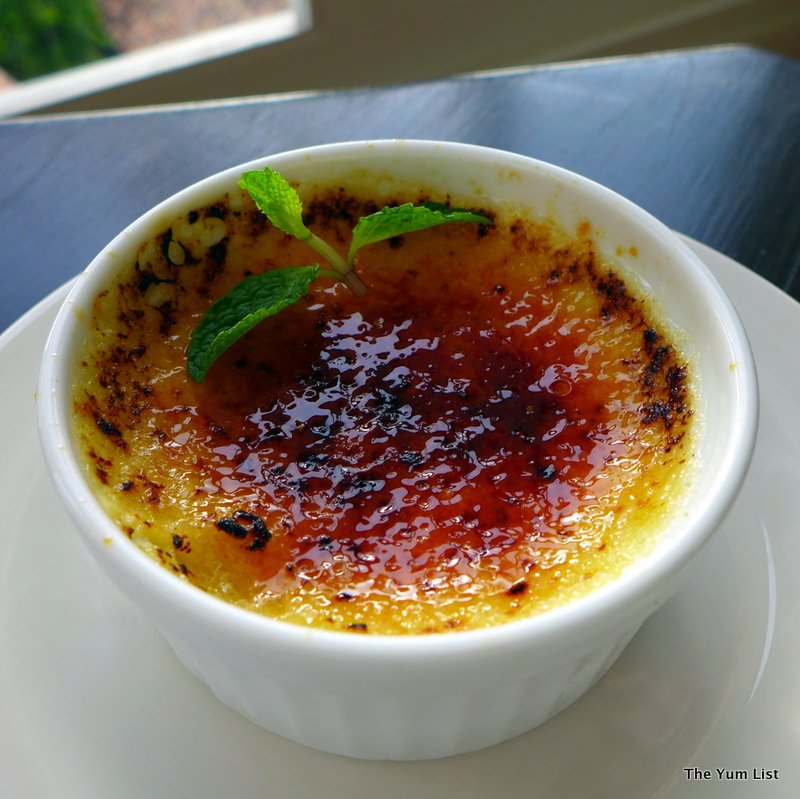 After all of this food, the homemade sorbets (RS250 per scoop) are deliciously refreshing.  The lime yoghurt flavour has a good zing but I do love the depth of colour and flavour in the raspberry scoop. This would be a great intermediary or finish to your meal.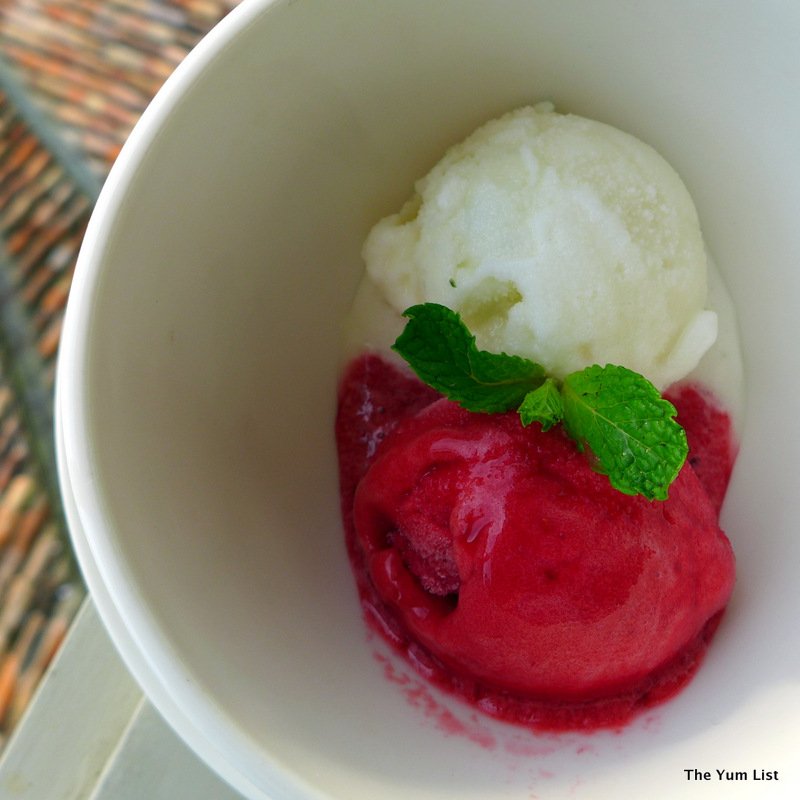 Reasons to visit: Beautiful historic building; charming setting, Amangalle G & T; decent range of wine by the glass; excellent butler service.
Amangalla
10 Church Street
Galle Fort
Galle, Sri Lanka
+ (94) 91 223 3388
[email protected]
www.aman.com/resorts/amangalla