Words: Shaun Humphries     Photos: Monica Tindall
Nestled in the recently revamped and re-energized tree-lined KL road named The Row, 2OX (Two-Ox) French Bistro looks like it came straight out of a food and travel magazine. It's bright and warm. It's casual and friendly. And they've got Champagne!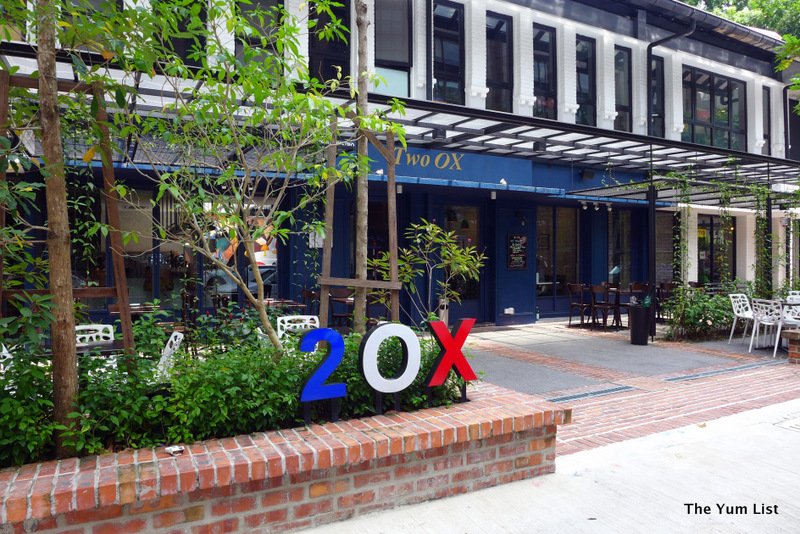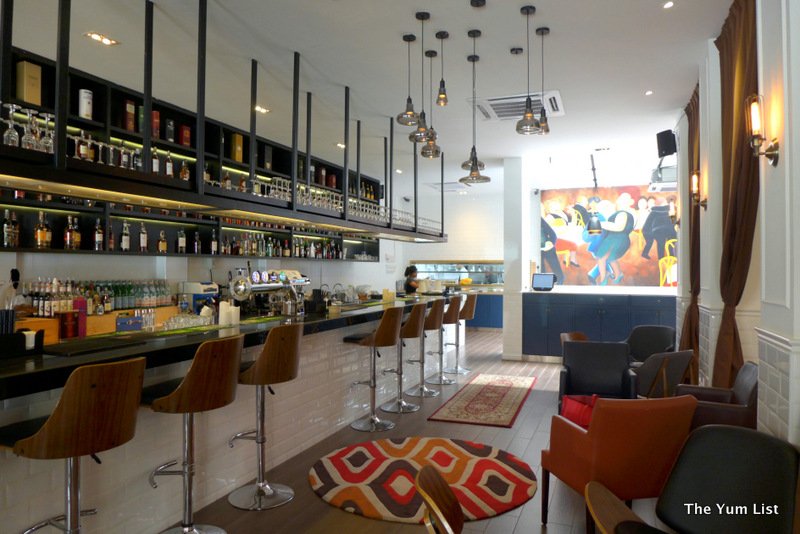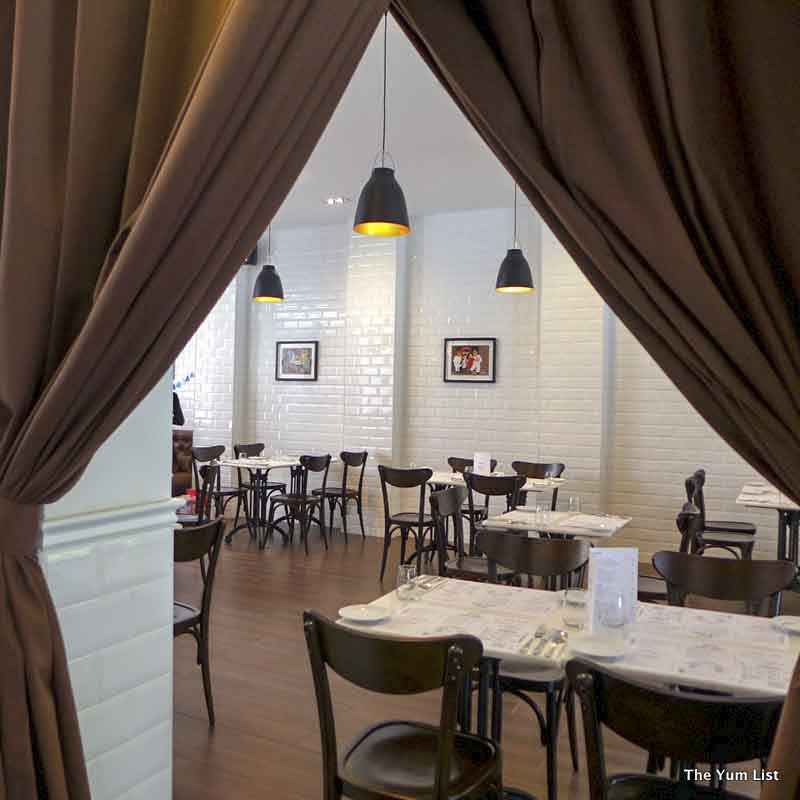 During our recent visit on a sunny Sunday afternoon, we had the pleasure of meeting 2OX's new chef, Florent Lescouezec – and sampling his delicious new menu. Living and cooking the past 12 years in Seoul, Florent prides himself in creating food that is modern, light and fresh.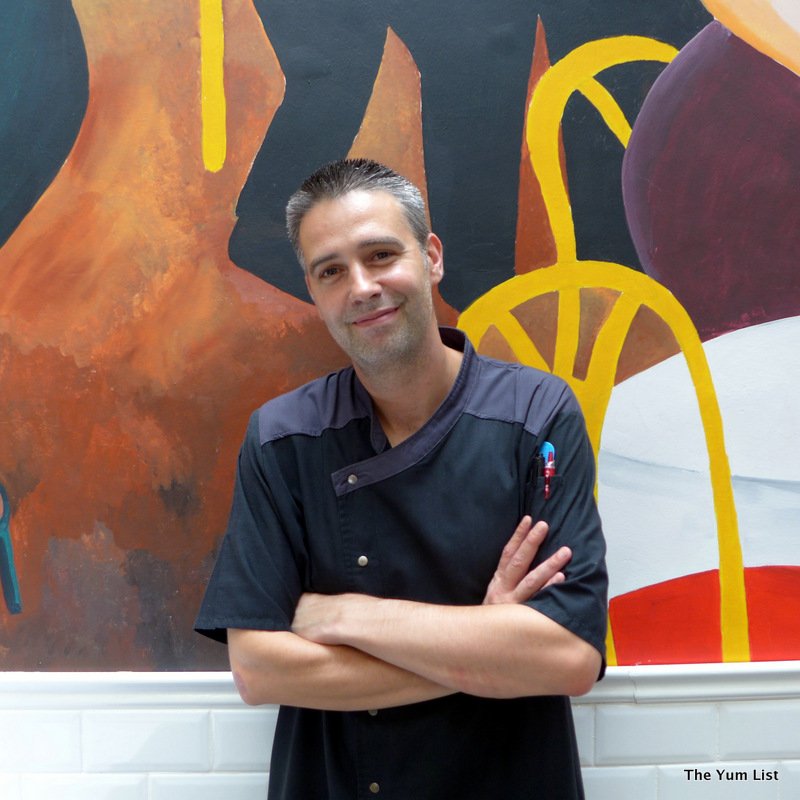 "We've just launched the new menu, but it will be constantly changing," said Florent, whose wife and daughter will be joining him in KL shortly. "That's the fun of cooking – especially since I'm new to Malaysia and I'm just discovering all the great ingredients here."
Before we sampled Chef Florent's creations, we were treated to some bubbly brought over from Maison Francaise, which is the other love child restaurant of 2OX's owners.
The premium 2002 Dom Ruinart Champagne, Blanc de Blancs, was super balanced, elegant and deep with an amazingly long finish. Boasting hints of pear and cream, it was a great way to start the meal and get the conversation going. (This was a special request from Maison Francaise, 2OX's fine dining sister.)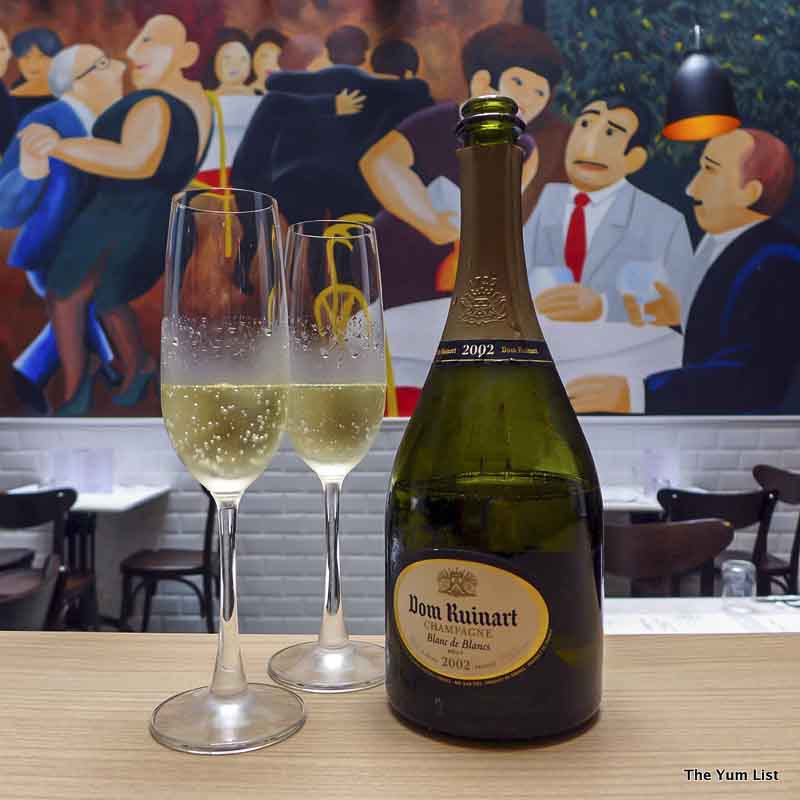 As soon as the Champagne disappeared (I'd say it took 11.5 minutes), a bottle of 1985 Chateau Gruaud-Larose, Saint-Julien, was uncorked. Fully mature and dark garnet-colored, this vintage is nice and earthy with hints of sweet berry and black currant. The wine is lush, medium to full-bodied and wakes up all of your taste buds.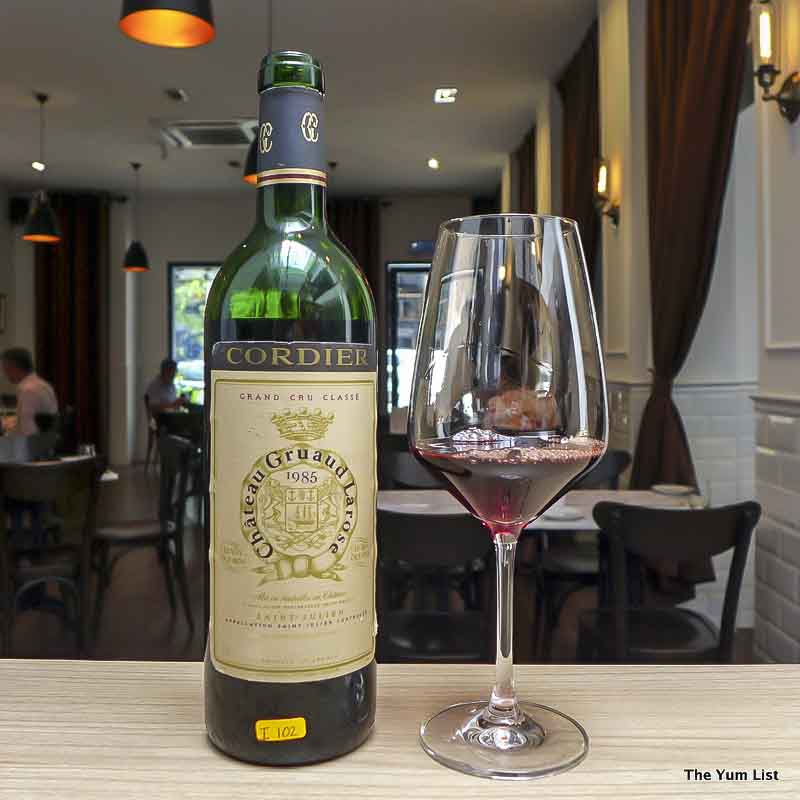 Our final bottle, which was opened half-way through our feast, was a 2001 Beau-Sejour-Becot Bordeaux Blend – a big, fruity, rich St.-Emilion with surprising elegance for its big personality. This blend exhibits tastes of black currants, cherries, smoke and licorice. Medium-bodied, with good purity and low acidity, it was a great match for all the red meat and bread we ended up devouring.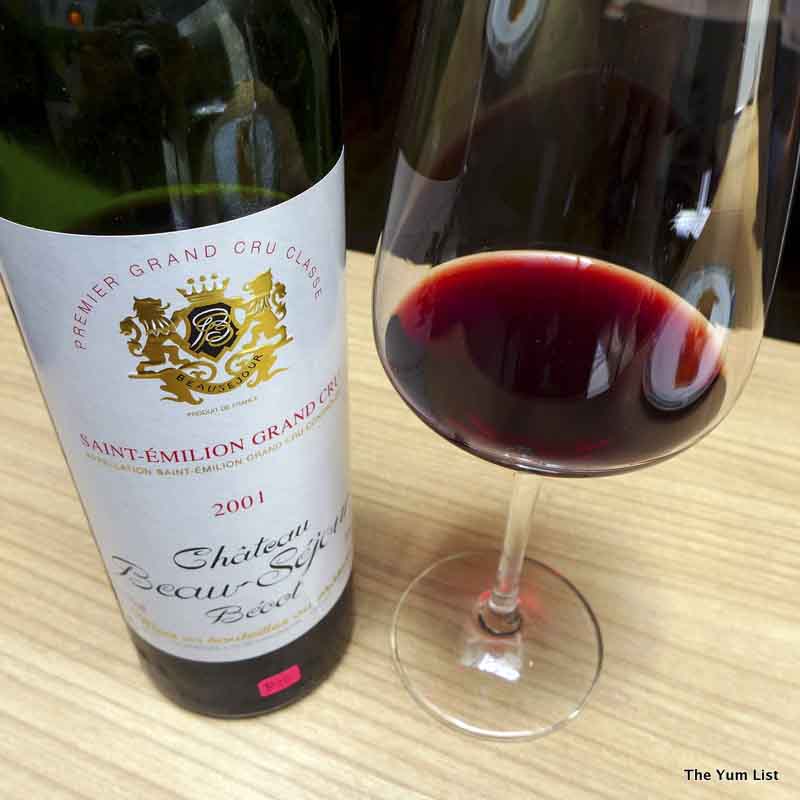 While this visit saw us sipping on some very fine vintages, 2OX does have a great wine selection starting at RM25 a glass or RM120 a bottle. Selected wines, one red and one white each month, are available for two-for-the-price-of-one during happy hours daily from 6pm to 9pm.
Our food journey began with homemade Foccacia Bread (RM25) served alongside a trio of spreads (hummus, eggplant caviar and olive tapenade). The soft bread mixed with the handmade, smooth dips was a huge hit and needed to be refilled a couple times.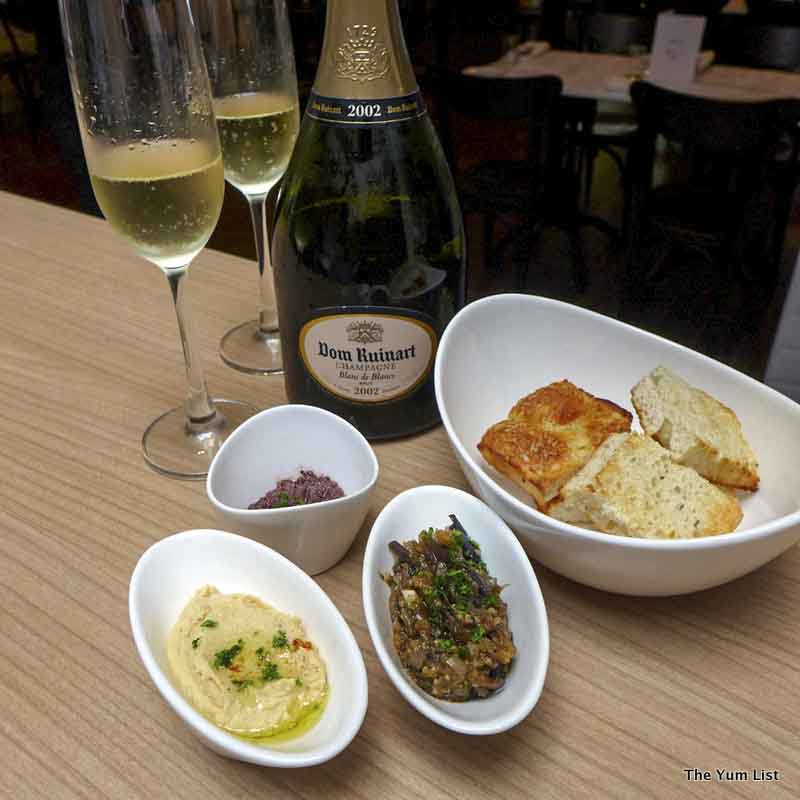 Chef Florent then hit us with a scrumptious blast of almost every appetizer on the menu. On the vegetarian side we were treated to the Roasted Beetroot Salad (RM30)  offered with fourme d'Ambert cheese, green apple and candied walnuts as well as the Provence-Style Grilled Vegetable Terrine (RM25) served alongside a basil cream cheese quenelle. Both dishes were light and lively with just the right amount of crunchy and creamy.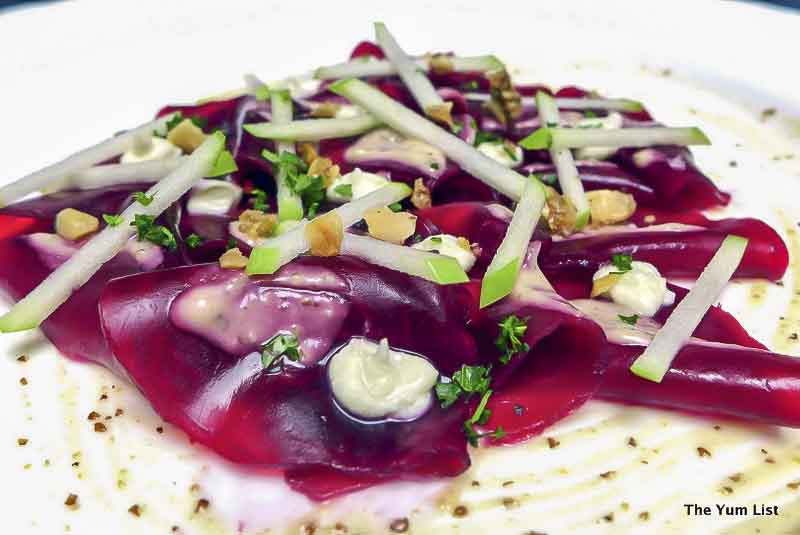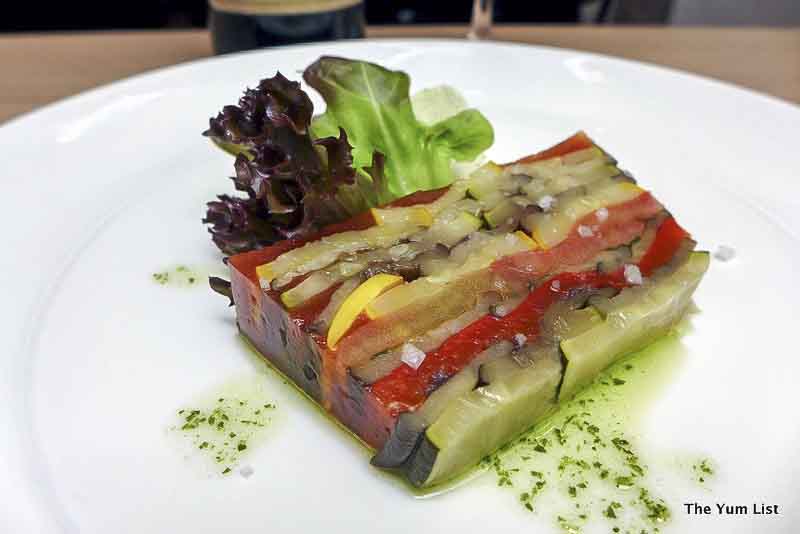 On the carnivore side, Chef Florent wasn't shy either. The Cognac Foie Gras Terrine  (RM40) served with a very smooth (and slightly sweet) onion chutney and homemade brioche toast, and the savoury Beef Tongue Salad (RM40) accompanied by foie gras cubes and leeks vinaigrette disappeared quickly. Both dishes were varied and satisfying with a subtle, fresh finish.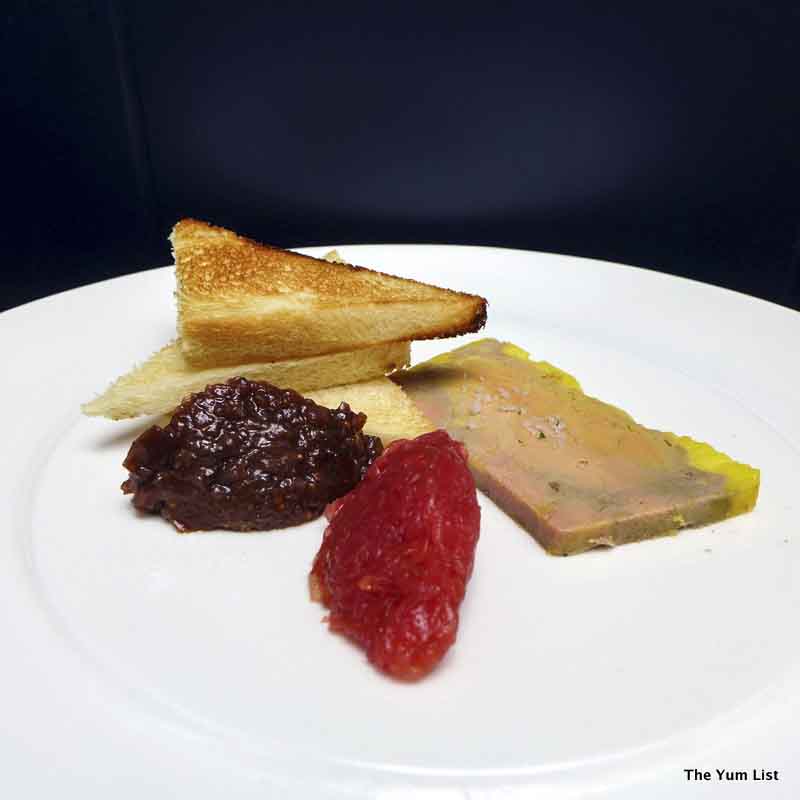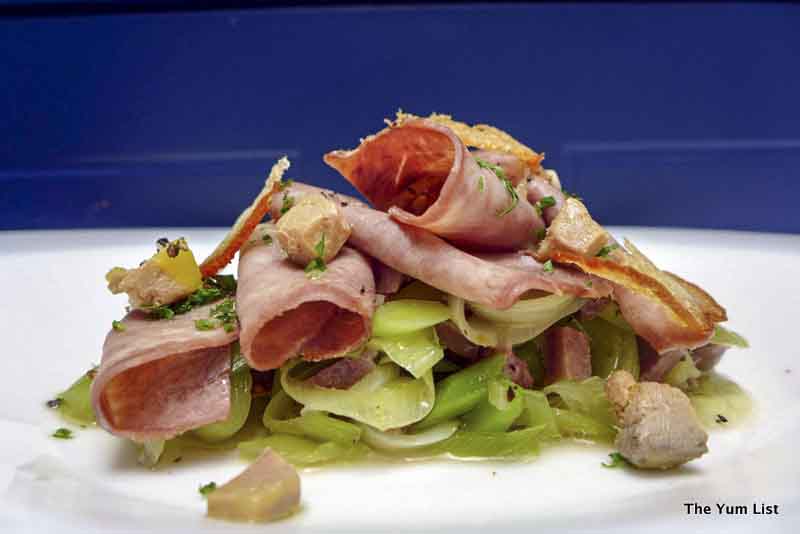 Up next was the Warm Beef Salad (RM60) served with lentils, fennel and horseradish cream, and the Parsley Butter Snails Fricassée (RM45). Again, while both dishes featured tender pieces of meat, they remained easy on the palate thanks to the accompanying fresh ingredients used by the Chef.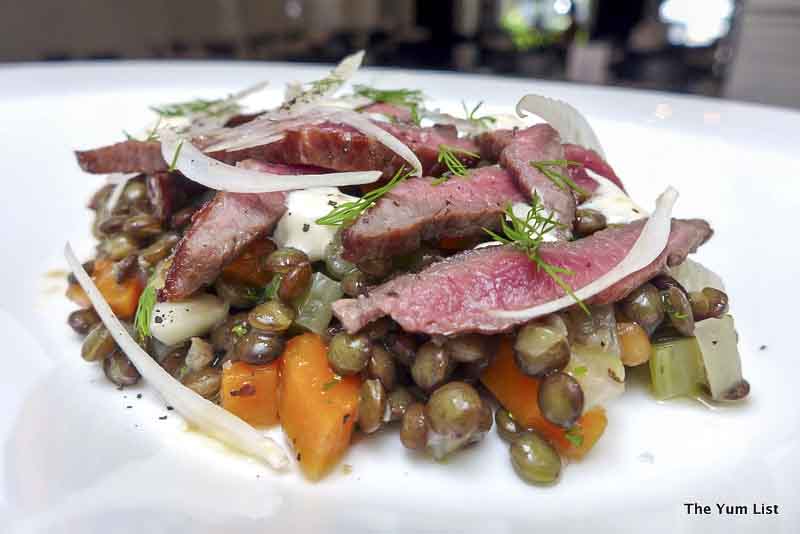 Our first main course, the Butternut Squash Barley Pearl Risotto with Spicy Charcoal Grilled Squid (RM50), was a table favourite. This is very much a comfort food dish that leaves a friendly, warm feeling in your belly and will likely bring back some sort of fond childhood memories.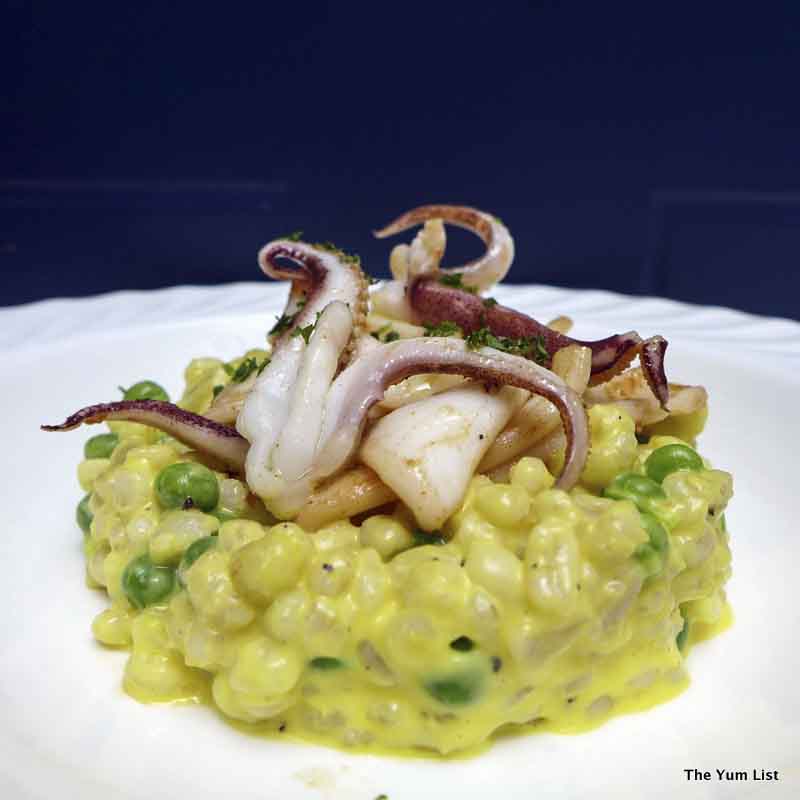 One of Chef Florent's favourite dishes was brought out next. The Braised Lamb Shank (RM85) served with couscous pearls, roasted tomato and olives was a generous portion that was expertly cooked and presented – a great dish to eat with our red wine.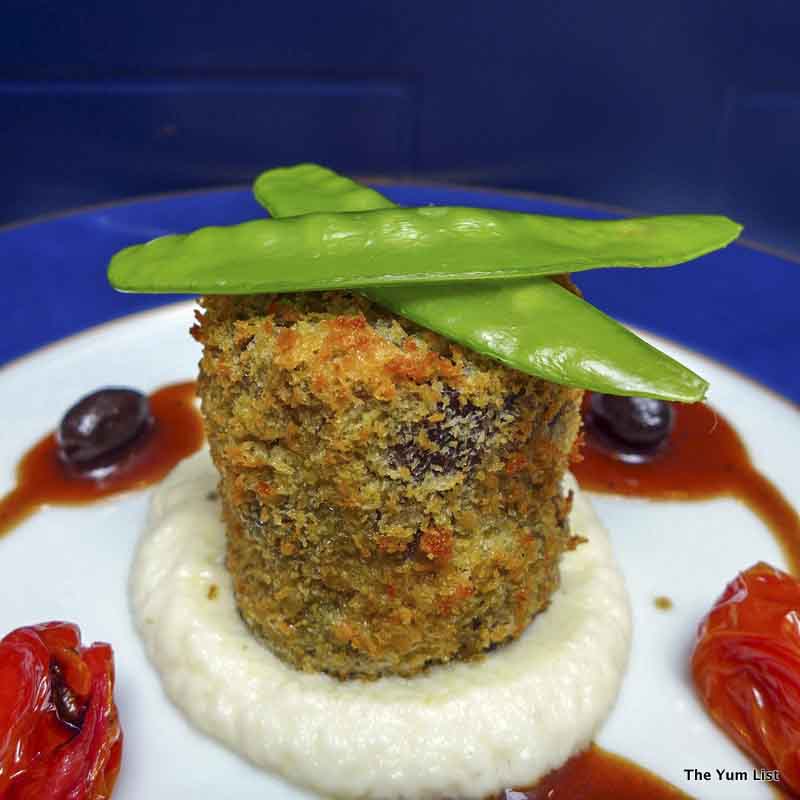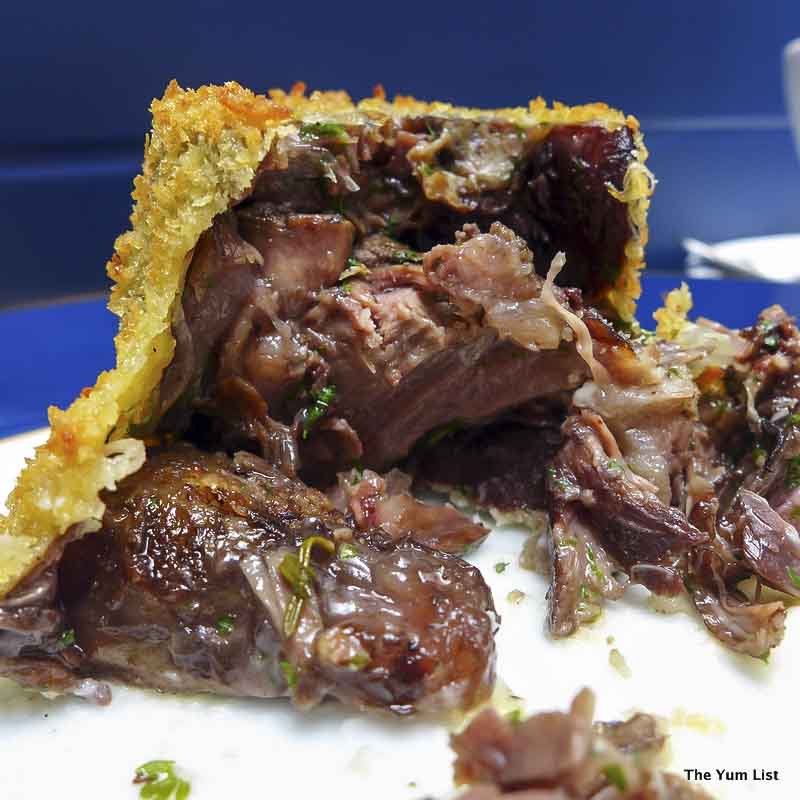 Another fan favourite was the Broiled Salmon (RM75), which featured a crushed almond crust and creamy leek fondue. The tender, huge piece of salmon was baked to perfection and literally melted in my mouth. The crunch from the almonds was the perfect complement to the softness of the fish.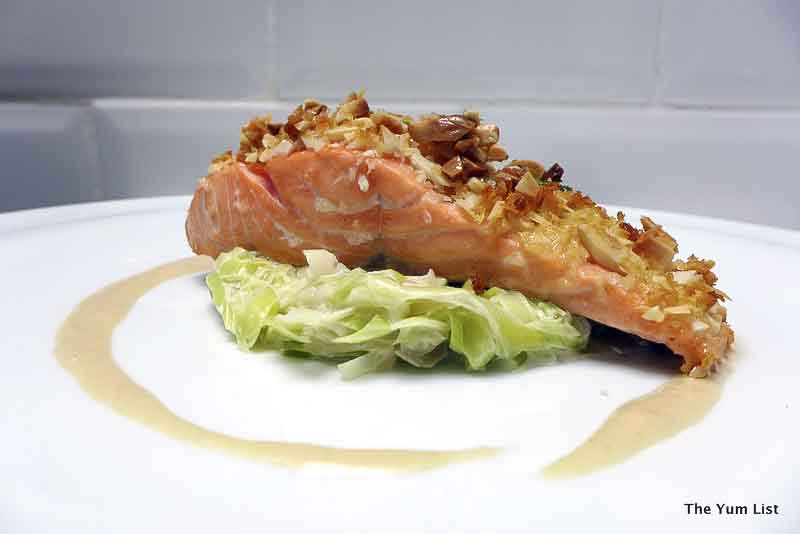 The 2OX Burger (RM65) was a special request from Caning. The 150 gram, homemade beef patty was glazed with whisky, topped with blue cheese and served with golden, crunchy french fries on a house-made bun. Cooked expertly in a Josper oven, the beef's juicy goodness is locked inside until you take the first bite.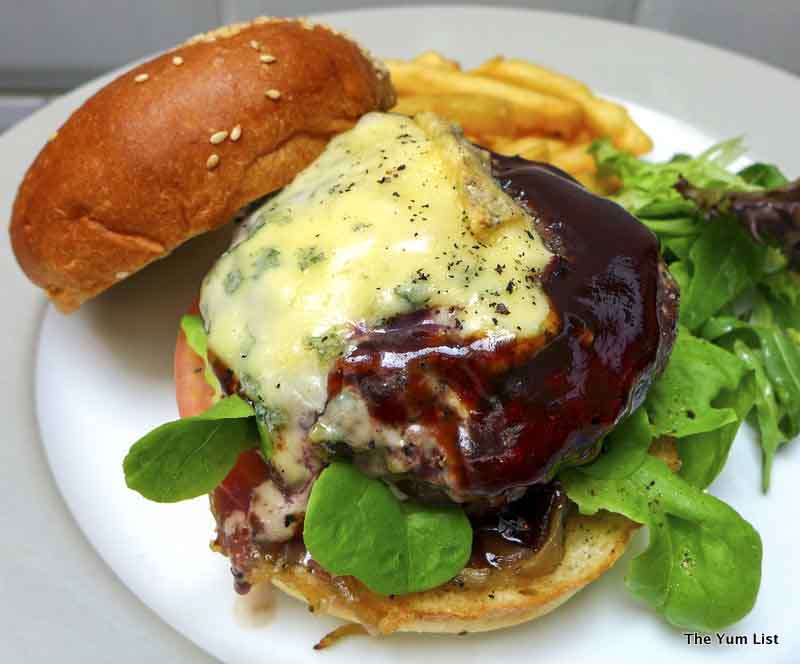 Another request, the Duck Leg Confit in Range Sauce with Dauphinois Potato Gratin (RM98), was juicy, large and kept us quaffing down our red wine. The light gravy provided a nice contrast to the rich, dark and delicious meat.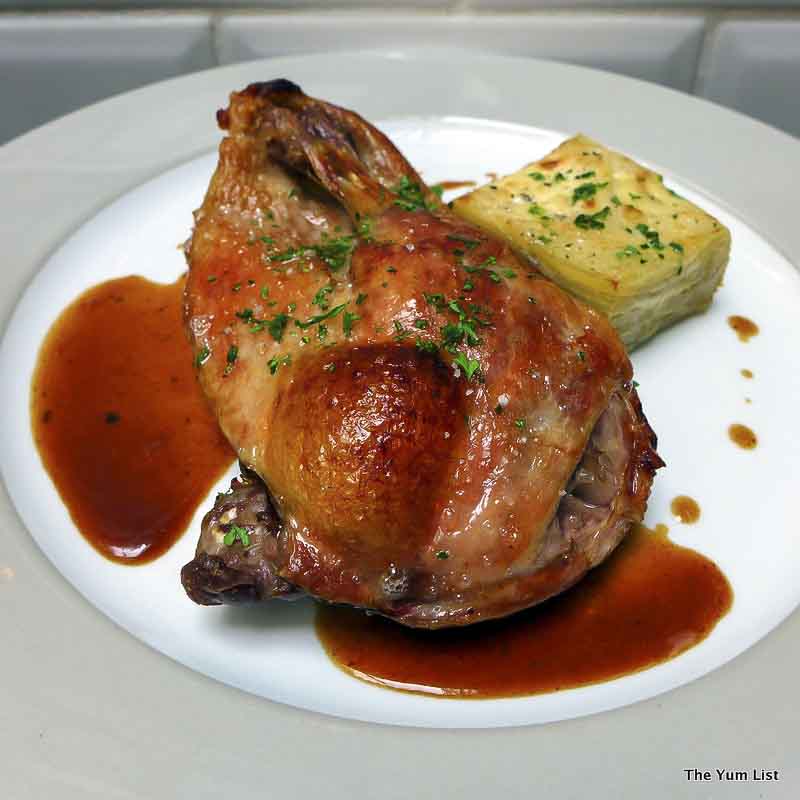 Our final main was so new that it hadn't even made it onto the two-week old menu yet. Two thick strips of chicken breast served with light cream sauce and delicious fried chicken skin ensured we had sampled almost every type of meat available in KL (except pork).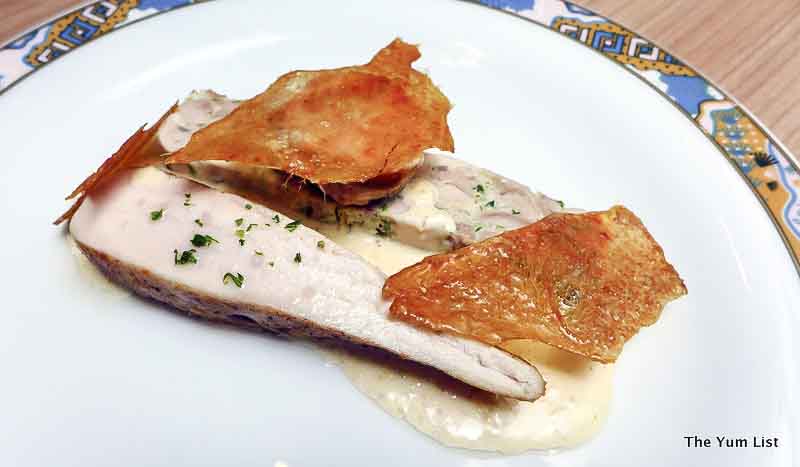 After sampling an amazing number of Chef Florent's new items, it was time for dessert. And, not surprisingly coming from a French chef, none of them let us down.
The Vanilla Crème Brûlée (RM15) and Dark Chocolate Mousse (RM15) were creamy and rich while the Lemon Meringue Custard Verrine (RM15) and Caramel Pear Crumble (RM20) were tart, crunchy and sweet in all the right places. You can't go wrong with any of these choices, but the caramel pear crumble seemed to get the most first place votes.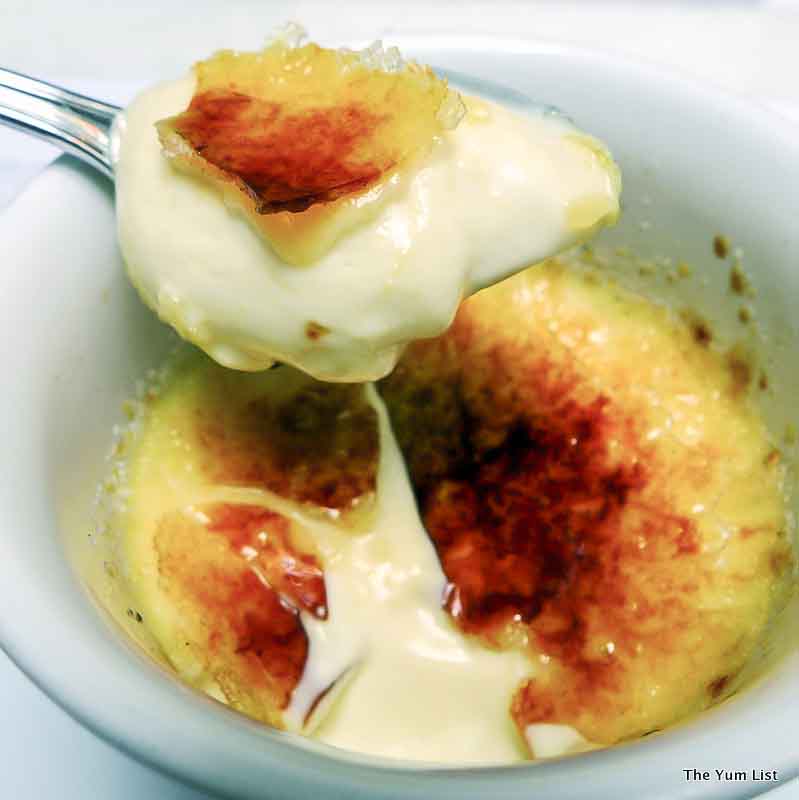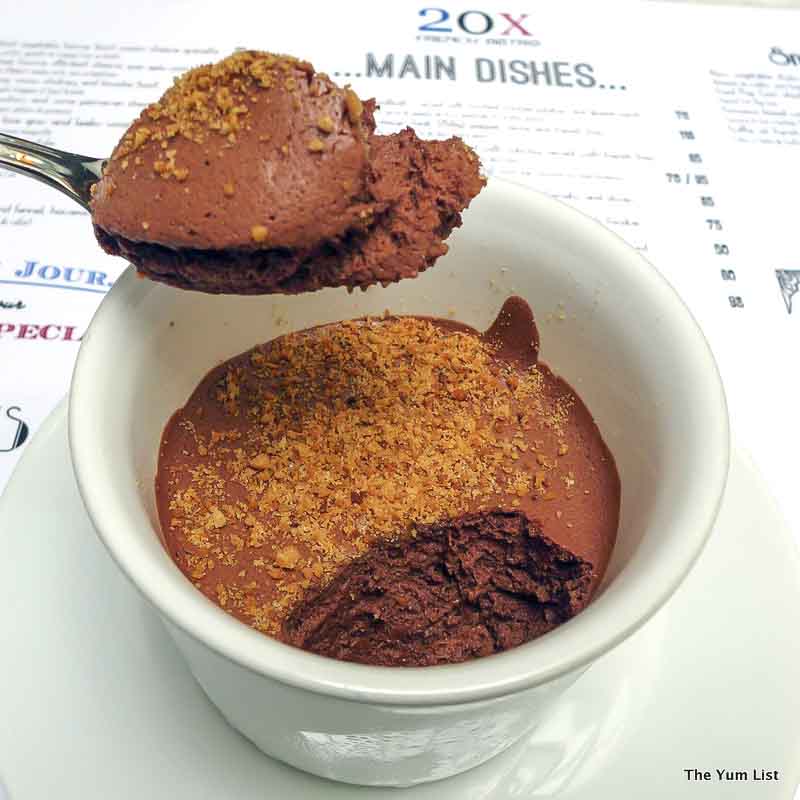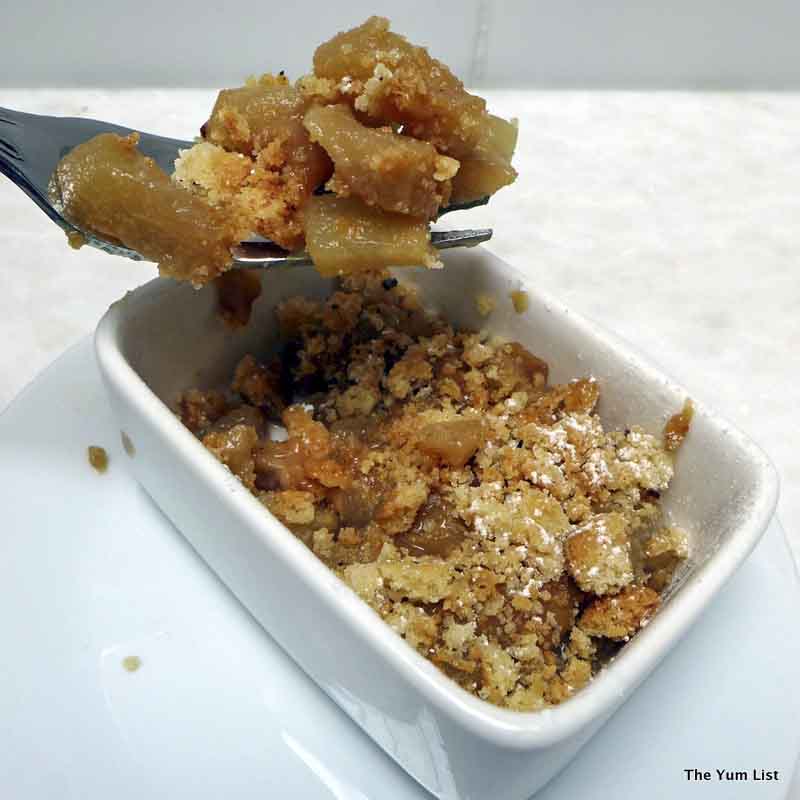 With our table finally empty of food and all special requests met, I gave Chef Florent a pat on the back and a huge thumbs up – before promptly slipping into a food-induced coma when I reached my bed. It was a good Sunday.
Reasons to visit: A hugely diverse and fun new selection of appetizers, mains and desserts – and their RM88 three-course set menu makes it easy and affordable. No matter what food you're craving, you'll find a creative interpretation that will scratch your itch. The salmon and the risotto will definitely make you smile. Two for one on wine during the happy hours of 6 – 9pm daily.
2OX, French Bistro
56G Jalan Doraisamy
50300 Kuala Lumpur
Malaysia
+6 (03) 2692 2233
www.two-ox.com