Words: Joan O'Donnell   Photos: Monica Tindall
Feeling a little peck-ish, it was too long since lunch and yet too early for dinner. Afternoon tea was just what we needed and, what better place to treat ourselves to the elegant experience than the Drawing Room at The St. Regis Kuala Lumpur. St. Regis hotels worldwide share the tradition of serving afternoon tea in the Drawing Room and the location at Sentral is a perfect setting for such an indulgence.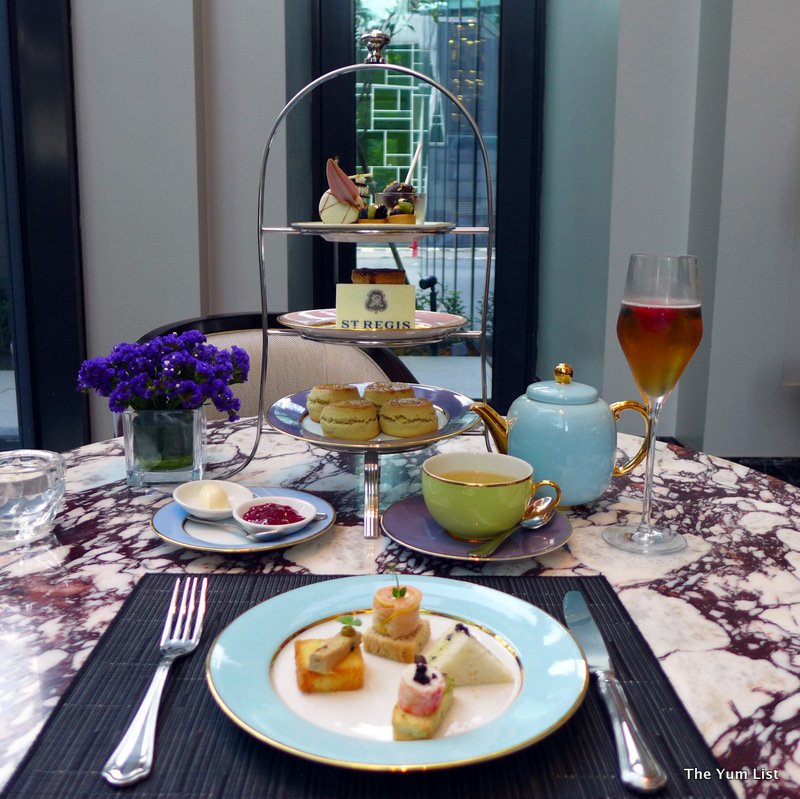 We settle in to our table and the competent tea sommelier informs us of the selections on offer. They are all appealing. Are you leaning towards a lighter green tea, steeped with fruity tones? The Silver Moon tea might be the way to go. Monica takes the sommelier's advice and enjoys this recommendation. Inspired by the afternoon tea ritual and the many traditions of The St. Regis, I go with a classic Royal Darjeeling. Perfect. Now that the tea choice is made, we sit back and savour the scene.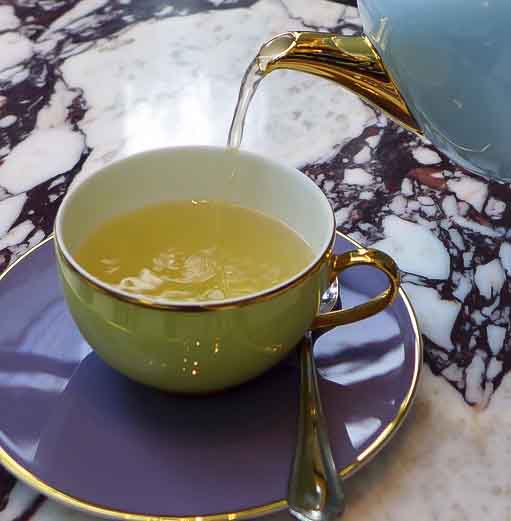 At the core of The Drawing Room stands an original Botero sculpture. This impressive 2-½ tonne horse is Botero's largest piece. All tables are treated to a view of this spectacular burly artwork commissioned by the hotel and installed under the artist's supervision. The Drawing Room is bathed in natural light from the high glass windows, inviting us to unwind and take in the masterpiece, the cheerful pastel table adornments, and the promise of sweet and savory canapés, scones and pastries.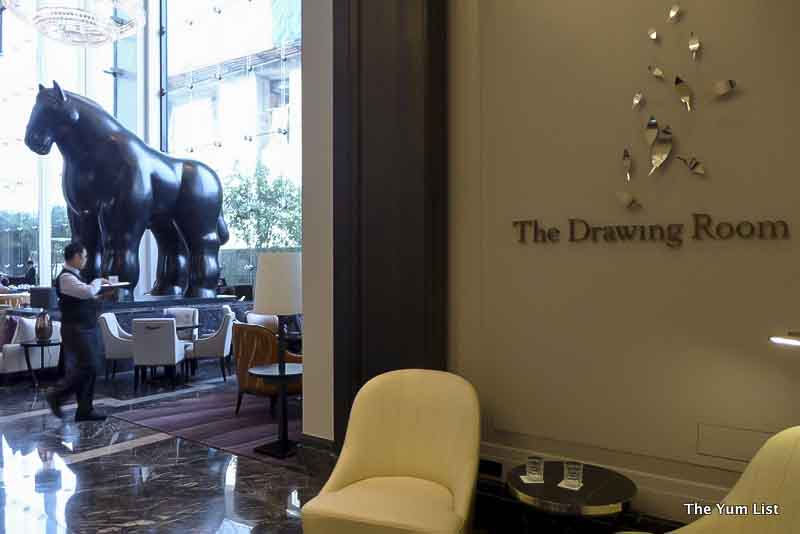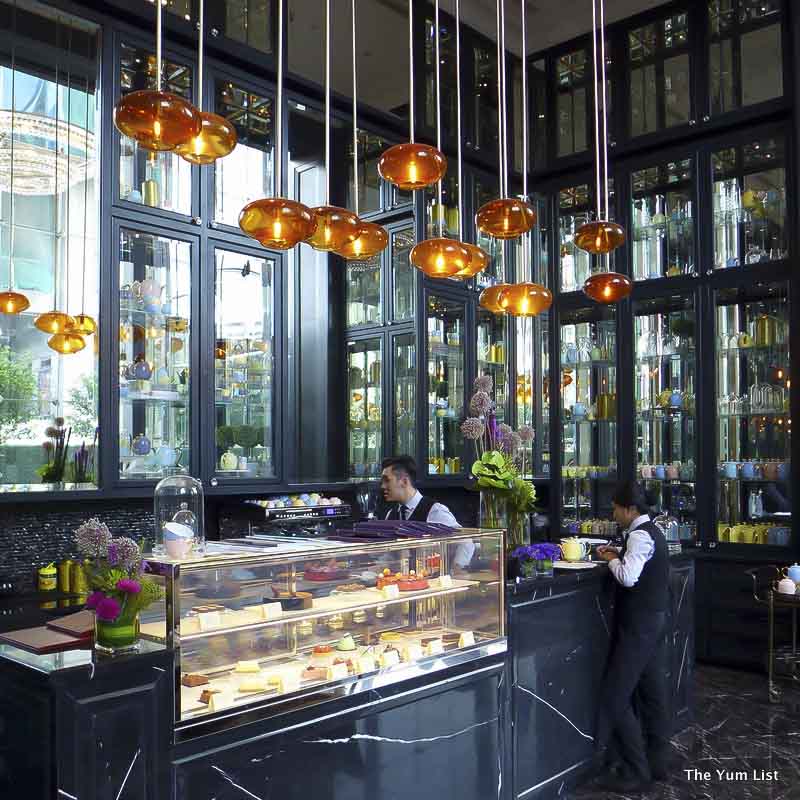 Bite-sized savory sandwiches begin to arrive. The wait staff circulate throughout the café, allowing you to choose from king crab and avocado, smoked salmon with crème fraîche, egg mayonnaise with black truffle, or foie gras on toasted brioche. On the waitress' next round I try them all again. The king crab is complemented by light avocado, with a hint of citrus. The salmon envelopes a dollop of crème fraîche delicately flavored with fresh chives. The small round of rye bread is a nice touch. I appreciate the subtle amount of mayonnaise on the egg sandwich, which is garnished with what looks like caviar, but is actually black truffle melanosporum. Nice touch. Monica tells me that the smooth wine and port foie gras served on a small rectangle of toasted brioche provides a pleasing contrast of textures.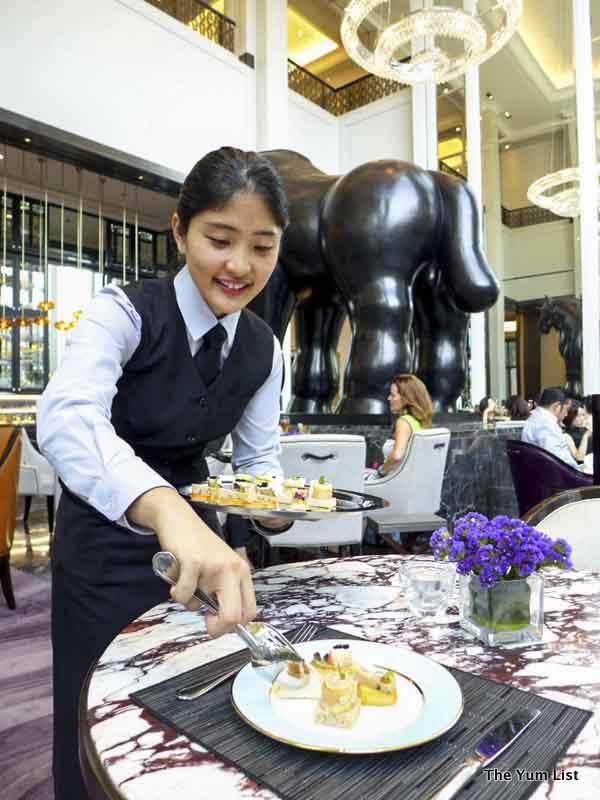 The sandwiches are bite sized so it is tempting to savour one or two more but the tiered tray of scones and pastries is patiently awaiting my attention. Two varieties (plain and cranberry) of perfectly baked scones are begging to be tried. The scones strike a perfect balance between cake and bread. With just a hint of sweetness and the perfect amount of crumble, we were tempted to eat the scones without toppings. But why should we resist homemade strawberry jam and clotted cream? I have to admit, the scones were a definite highlight for me. However, there were still cakes and pastries to sample.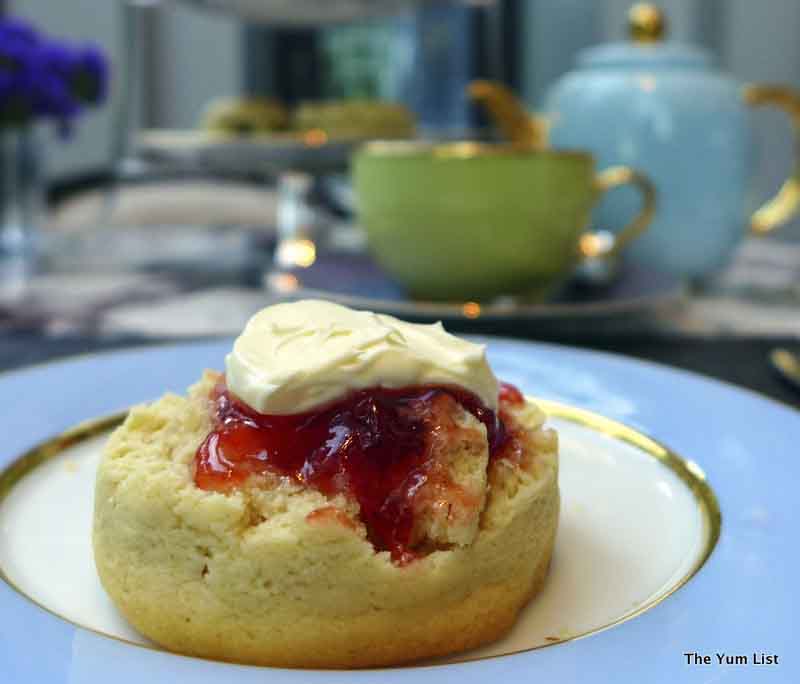 The range of sweets on offer is impressive and there is something to please everyone. The chocolate shooter is unique. A shooter glass has been fashioned from dense chocolate chip cookie dough and baked to a crisp. The cup is lined with hardened dark chocolate and filled with liquid chocolate. It is a generous portion so we are unable to finish it in one 'shot'.  Delicious.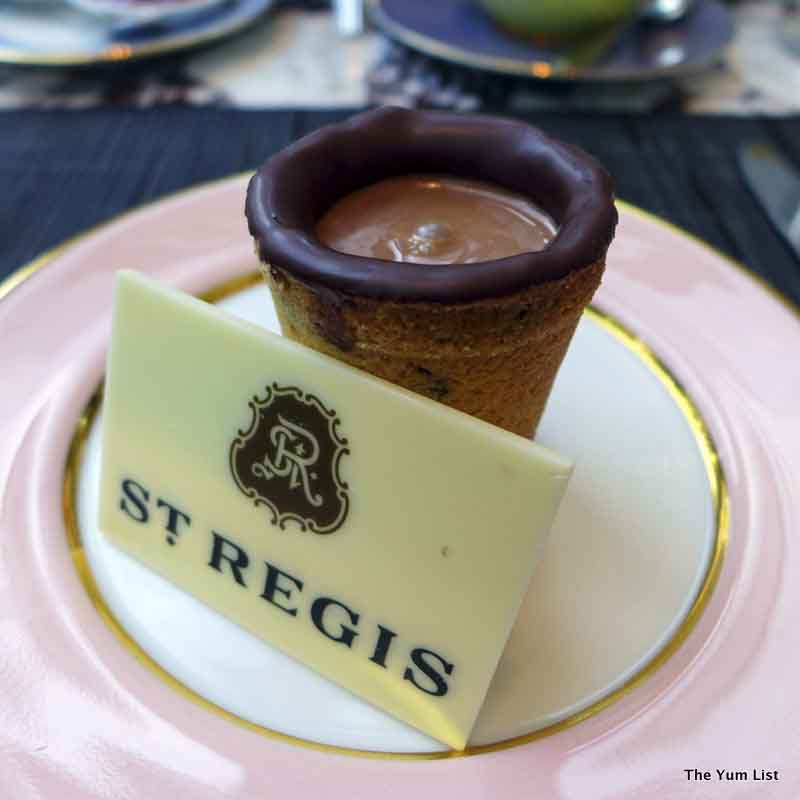 Normally I am drawn to macarons by their prettiness only to be let down by the sugariness. These two macarons are different. They are still attractive, but flavourful without being overly sweet. I sample the red one first, thinking I will only eat half. The slightly crisp shell is light raspberry with a tangy bit of jelly in the core. Who was I kidding? I must eat the second half. In the second macaron I detect a gentle taste of vanilla. A perfect balance of sweetness to flavour is achieved. Next I sample the bite size hazelnut choux and the cake pop. The light and airy cream puff pastry is filled with a mild hazelnut flavoured cream. The cake pop in contrast is quite dense and comes in its own glass dish filled with white chocolate beads. A lonely fruit tartelette is left sitting atop the tiered service plate. Can I do it justice? I must try. Luckily, it is petite and filled with fresh fruit. I was wise to leave this as my last bite.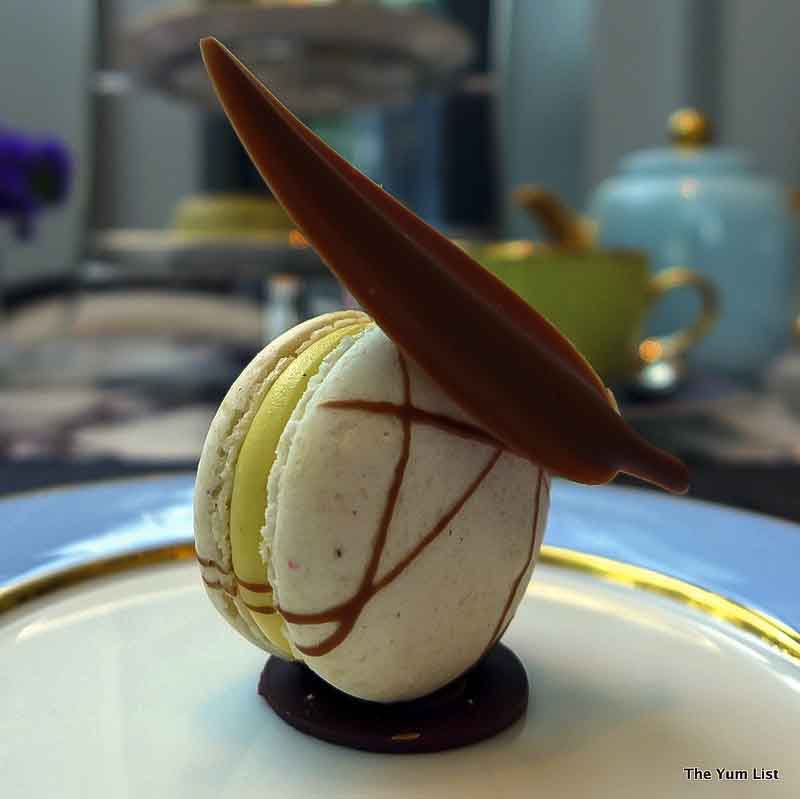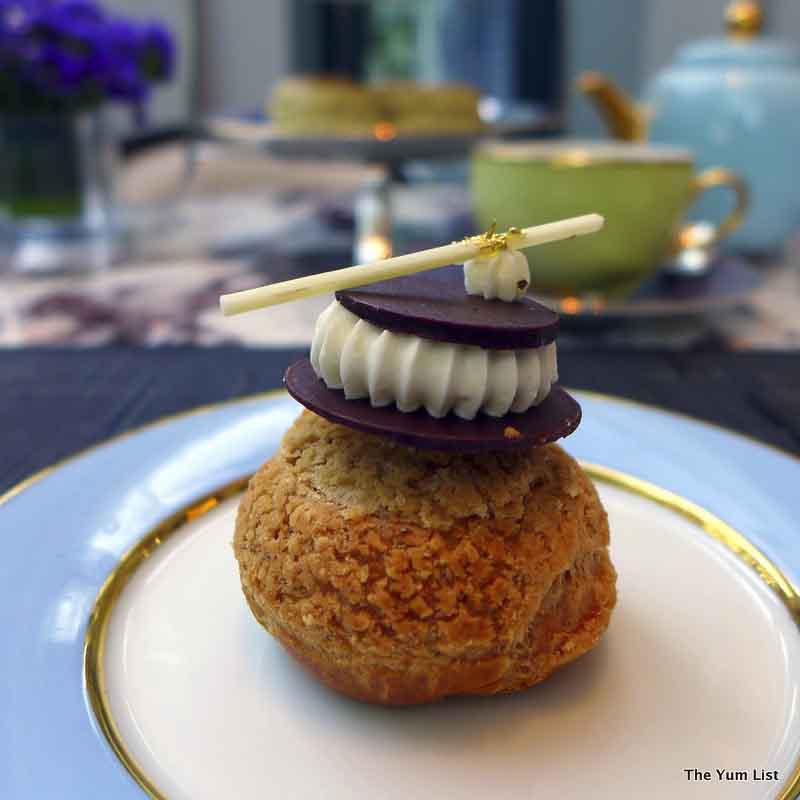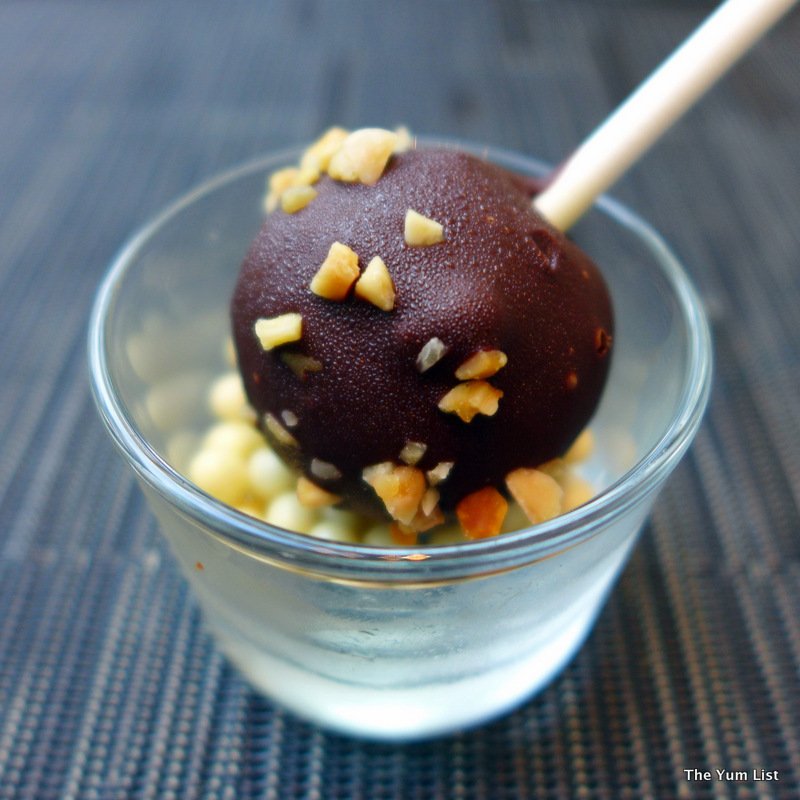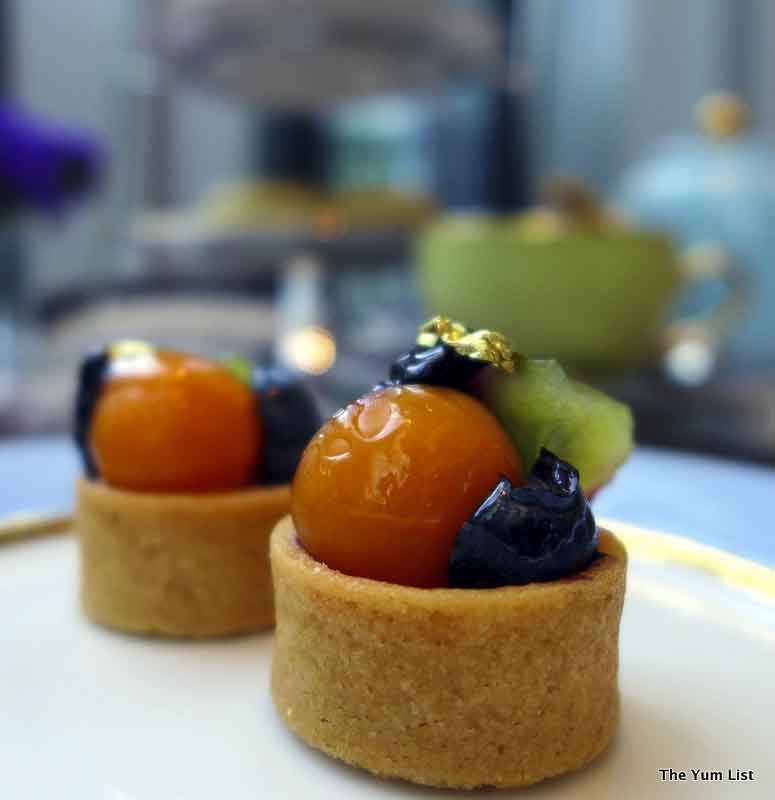 Monica and I confer and decide that since it was Friday afternoon, we could justify a cocktail to round out the experience. The St. Regis claims the Bloody Mary as its signature cocktail, having been invented by the bartender in its New York location in 1934. Today, you can enjoy a version of this cocktail in each of the 57 St. Regis locations, each incorporating local ingredients to make it their own. The Drawing Room here in Kuala Lumpur introduces asam boi, calamansi, and Sarawak black pepper. It adds the vibrant combination of sour plum, fresh lime and fragrant pepper. We tried one of these (RM58) and one of the Champagne cocktails (RM120) flavored with apricot and berries, which Mon gives a big thumbs up to.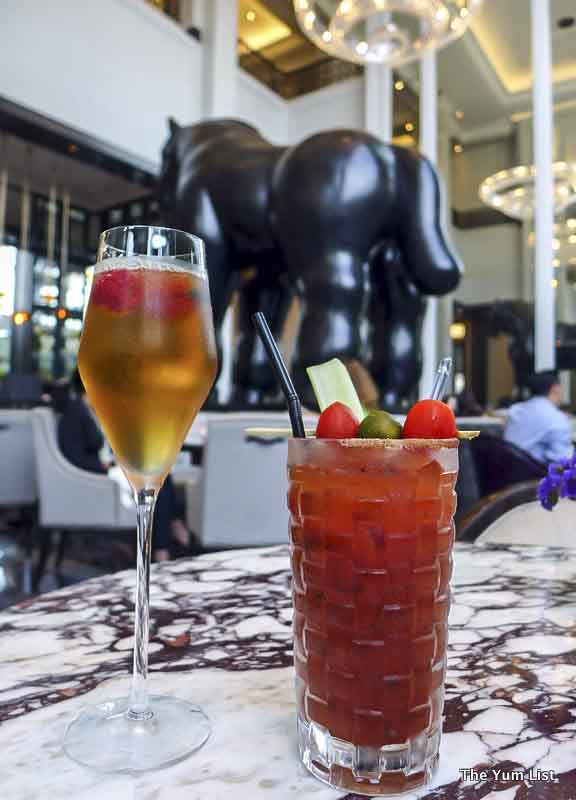 All good things must close at some point and it's with a passing of the lobby so does our afternoon. In addition to the Botero horse sculpture, the lobby is flanked by two wall-sized artworks by Mark Evans. The artist captures the powerful action of a polo match by digging and burying himself in a hole in the middle of the polo field and observing from that vantage point. The image is embossed in massive leather panels. The afternoon is complete and I am sufficiently satiated and will no doubt be able to sustain myself until a late dinner. The smart yet casual vibe of The Drawing Room, accented by original works of art, is the perfect setting to indulge in afternoon tea with friends, family or business acquaintances.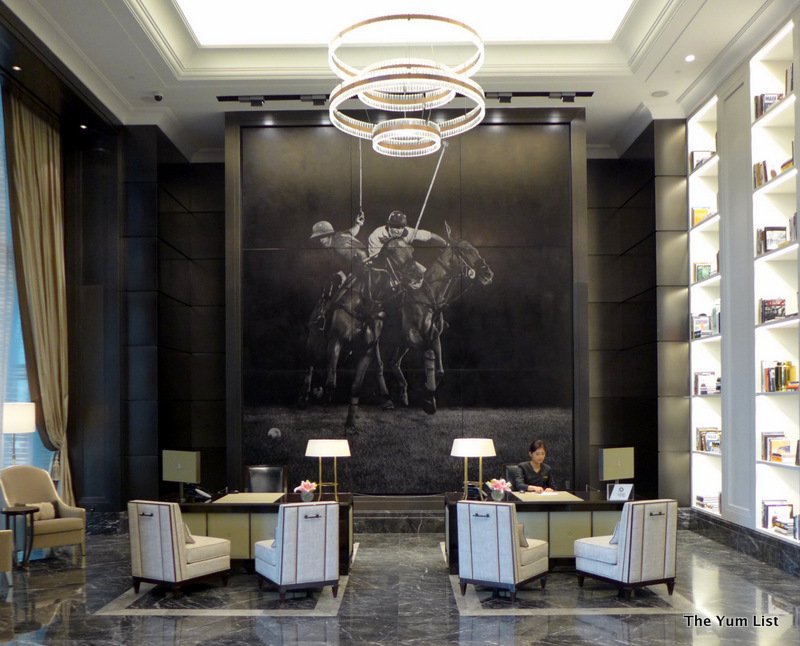 Afternoon Tea (RM140) is inclusive of tea, coffee, or hot chocolate, finger sandwich canapés, and a three tiered selection of scones and pastries.  In addition a signature cocktail (RM58) or a Champagne cocktail (RM120) further lush up the session.
Reasons to visit: fabulous art pieces, loads of natural light, exquisite service, the scones are fab, the chocolate shots a must-indulge, and who doesn't deserve a bubbly cocktail after a long day at work?
The Drawing Room
The St. Regis Kuala Lumpur
No. 6 Jalan Stesen Sentral 2
Kuala Lumpur Sentral
Kuala Lumpur 20470
Malaysia
+603.2727.1111
[email protected]
http://www.stregiskualalumpur.com/