What Ages, Never Dies
Words: Han Sen Hau   Photos: Monica Tindall
This wasn't my first time visiting ChoCha Foodstore, an ageing yet timeless beauty whose worth lies inconspicuously hidden behind a sun-bleached façade with the words "Mah Lian Hotel" etched across its faded fascia. Were it not for the murmur of well-dressed millennials drifting from beyond the tiled wall and iron window grates, you might've easily brushed the building off as another abandoned lot, a vestige of Kuala Lumpur's unspoken past, whose history eludes even the lips of those who now frequent it.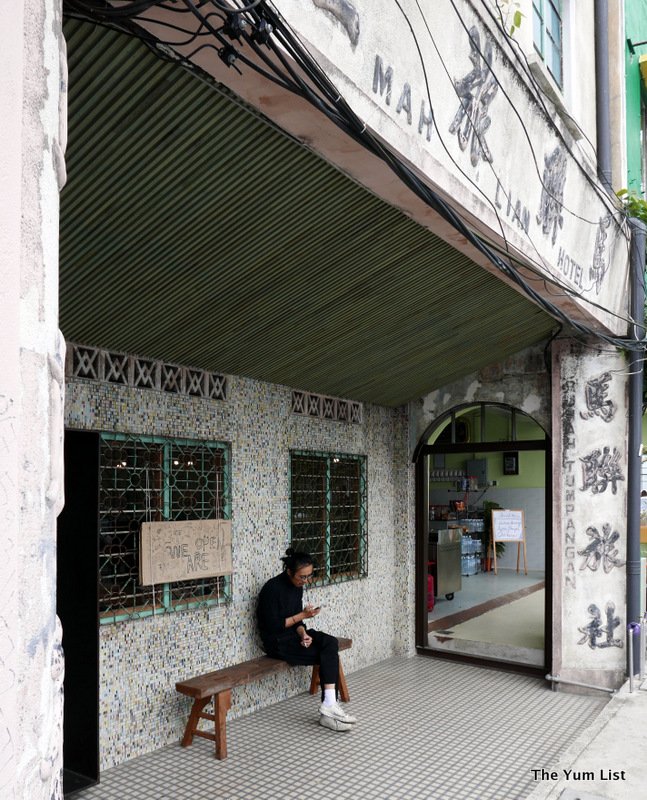 For its revival, we have the understated yet perspicacious architect Shin Chang and his team to thank for. Shin, whose restrained aesthetic and persona whisper "Zen" and whose calm demeanour works more effectively than that cup of oolong you're sipping, has big plans for the amazingly popular establishment. Incidentally, the chic Japanese minimalist style embraced by the staff here adds to the overall appeal of dining in Chocha, where you can find hipster peeling walls, a très chic spiral staircase, and charming kitchen utensils you'd steal for your home's very own idiosyncratic collection. I am obsessed with the clay receptacle they used for their crème brûlée (more on that later).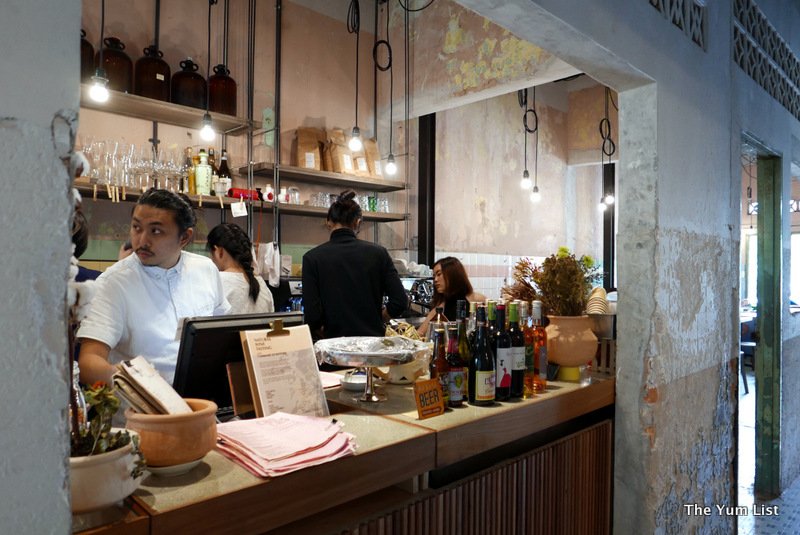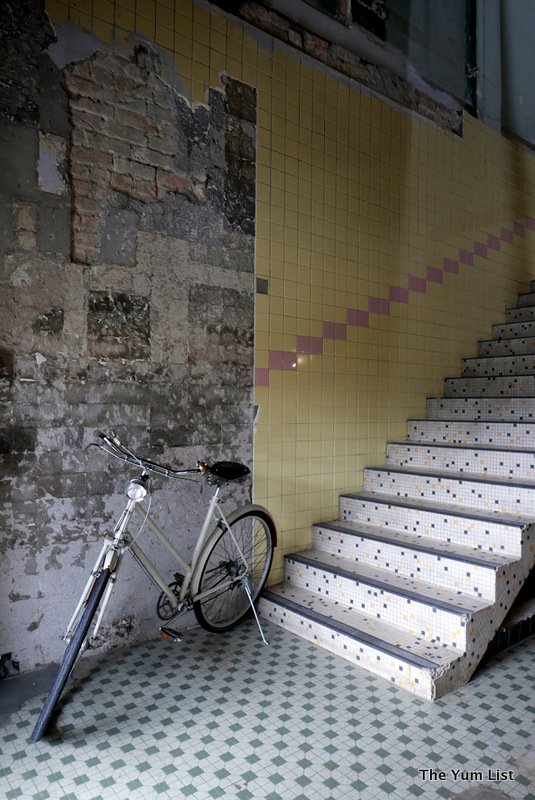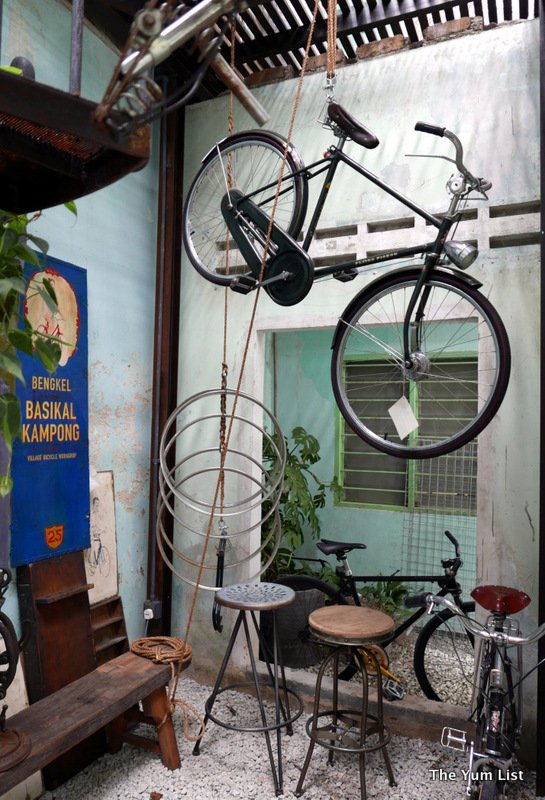 Wanting to safeguard the disappearing "kopitiam" culture familiar to baby boomers of this nation, Shin expanded on that concept of having "more than one vendor" with Chocha, where there's a coffee bar, restaurant, and teahouse, among other things (and we've only covered the ground floor). With plans to convert the second floor into a co-working space and a cocktail bar (wonder how that'll affect productivity on a stifling Monday afternoon), the place is packed and popular, much to the surprise of Shin and his team who had to bump up the speed of their service once they realised it was going to be a full house every day.
Almost every single customer in ChoCha has a DSLR camera, an Instagram account, and friends that match their OOTD (or "outfit of the day"). Revitalised heritage properties like Chocha Foodstore is all the rage now among savvy social media users, who enjoy juxtaposing nostalgia with Daniel Wellington watches and Yeezys. Similarly, the menu features food items that have contrasting Western and Hakka Chinese influences, from the Cincalok Fried Chicken with Summer Salsa to the Ulam Raja Crème Brûlée, which also happen to be the first and last items on the culinary gamut we were fortunate to ingest.
So we began with a plate of delicious looking crispers that came with a side of salsa and tomato chutney, which looks like sambal because of the colour but the only hint of spice you'll get from this dish is from the curry leaves sprinkled over the chicken. The cincalok, or fermented shrimp, is the secret to the chicken's crispy batter, and I actually prefer to have this with the chutney than the salsa as the former adds a little sweetness to an already savoury palate.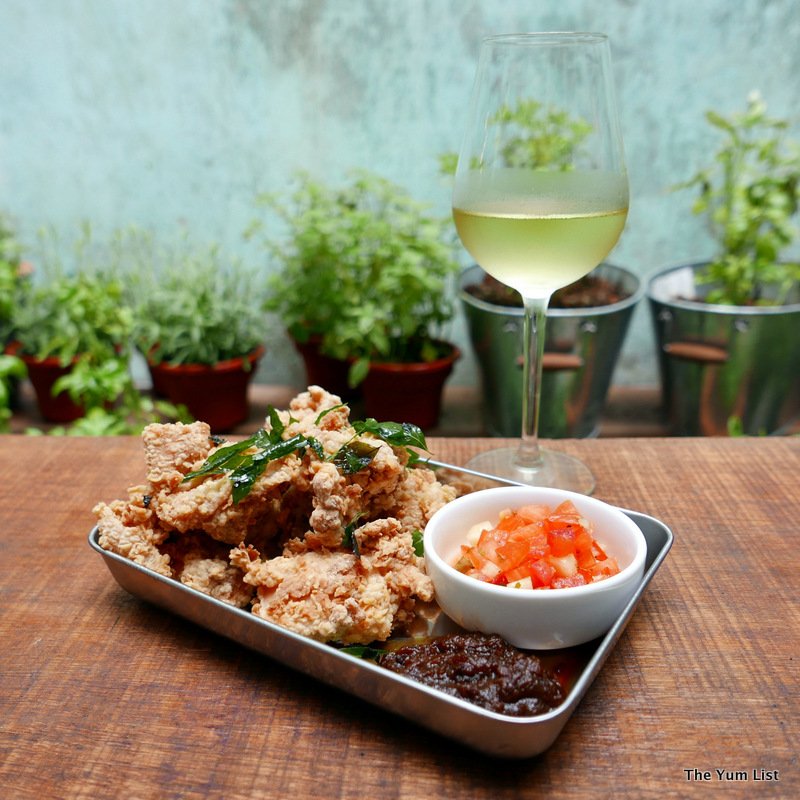 Next, we had the Charred Eggplant Belado that tantalised with its sweet-and-sour profile. Don't be intimidated by the colour as this isn't as spicy as it looks, though we had the team here to thank for being gentle with our tongues. Many ingredients used in the dishes prepared are homegrown, including the eggplants, some of which originated from Shin's own backyard. As per Chocha Foodstore's vision to kill their clientele softly with nostalgia through authentic Hakka Chinese flavours (with a dash of innovation thrown in), they do so by utilising fresh, local produce for all of their dishes and shifting the focus away from plating to highlight instead the way it's been done at grandma's house for the past 50 years.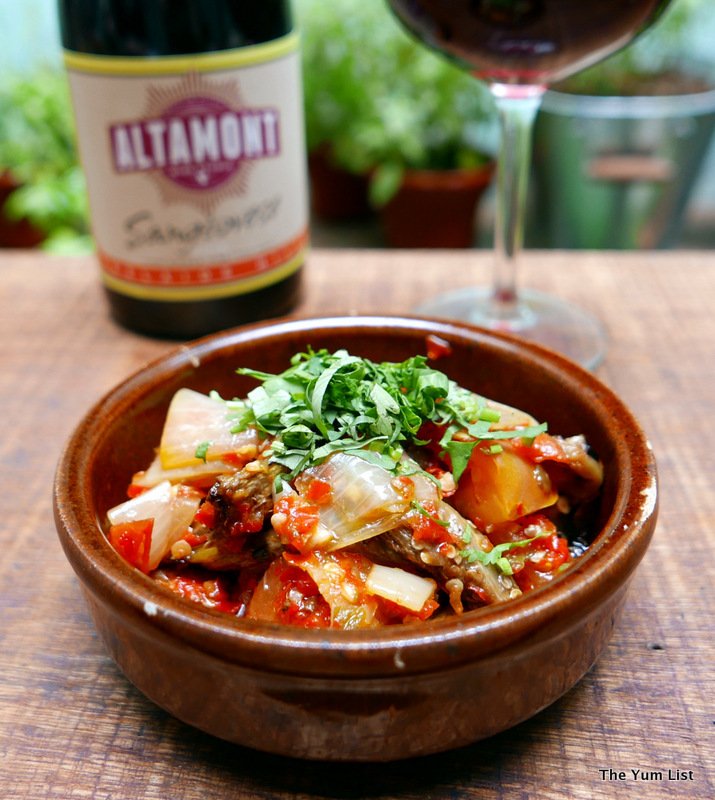 That said, the following Ulam Stew Barley Rice tastes as magnificent as it looks. This heavenly bowl of salubrious barley rice drenched in green from the ulam pesto then topped with a crown of fresh squid mixed in with shaved salted egg has redefined comfort food for me. With a flavour profile that's similar to lei cha and a consistency that brings to mind really good risotto, the dish is made even more decadent with the salted egg that's a great combo with the rice and squid. The surprise in this was fresh cardamom pods, which were a delight at every burst.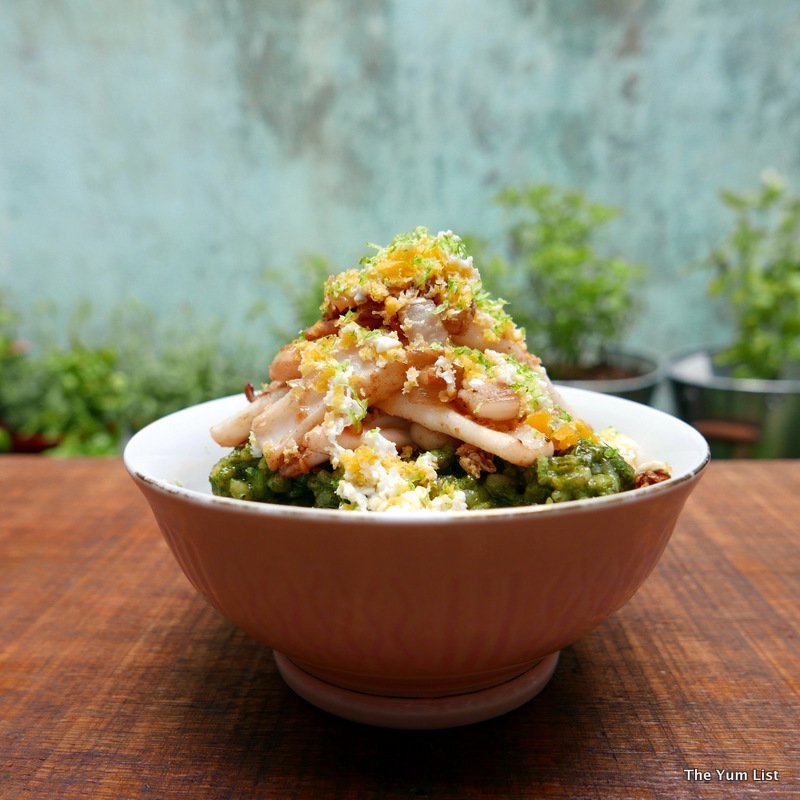 The final main for the day, if I could call it that since most of the dishes were designed to be shared, was the Duck Rice. Simple, effective, and gratifying, I love the verdant greens they've tossed into this as they add texture and provide balance to the savoury duck meat. The barley rice used here was a lighter rendition compared to the previous Ulam Stew, and while I have heard polarising comments about the duck meat before, the one served during our visit was tender and easy on the chompers, so we gave this a thumbs up.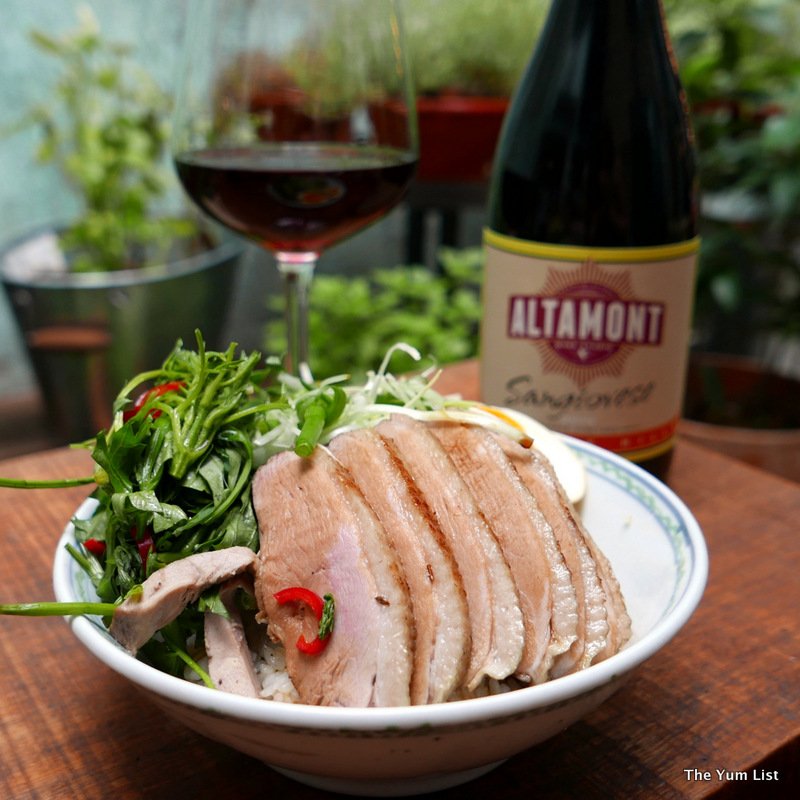 When it comes to drinking options at ChoCha, they were once limited to a selection of fragrant tea (of which, we went for the incredibly pleasant Gold Rush Cold Brew Tea) that paired really well with the heavily Hakka-Chinese inspired cuisine. Now, wine lovers and coffee connoisseurs will be happy to know that their namesakes have also been added to the menu. For the former, we had a bright and bubbly 2014 Sunny Grüner Veltliner (Laurenz V. & Anna) along with a classy 2015 Sangiovese (Altamont) – both natural wines, which we're pretty happy to see trending these days. While I prefer the white for its light and sweet palate, it was the Sangiovese that paired really well with most of the food we had that afternoon, especially the Ulam Stew Barley Rice.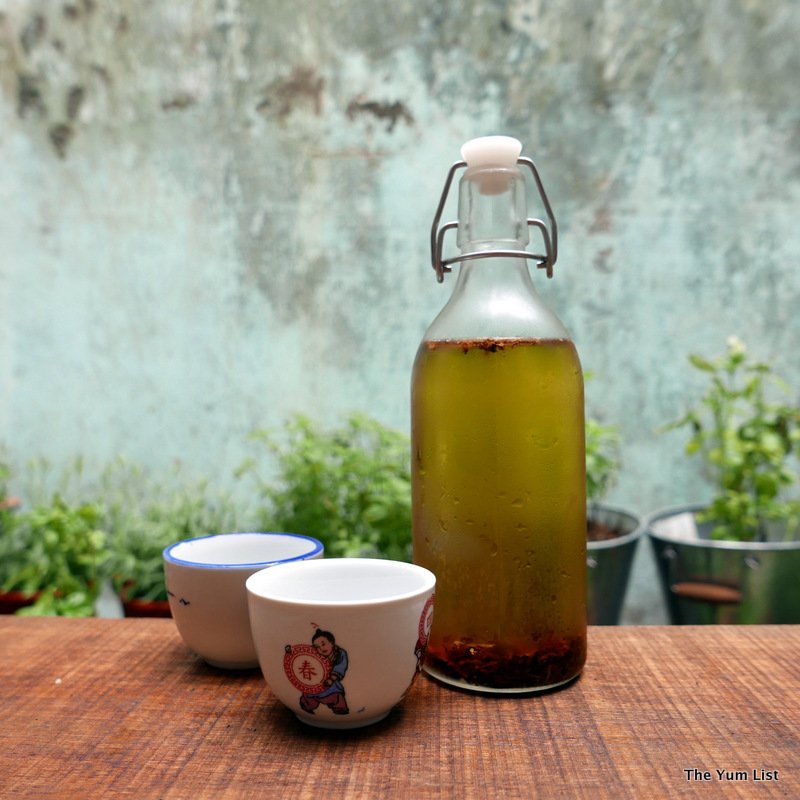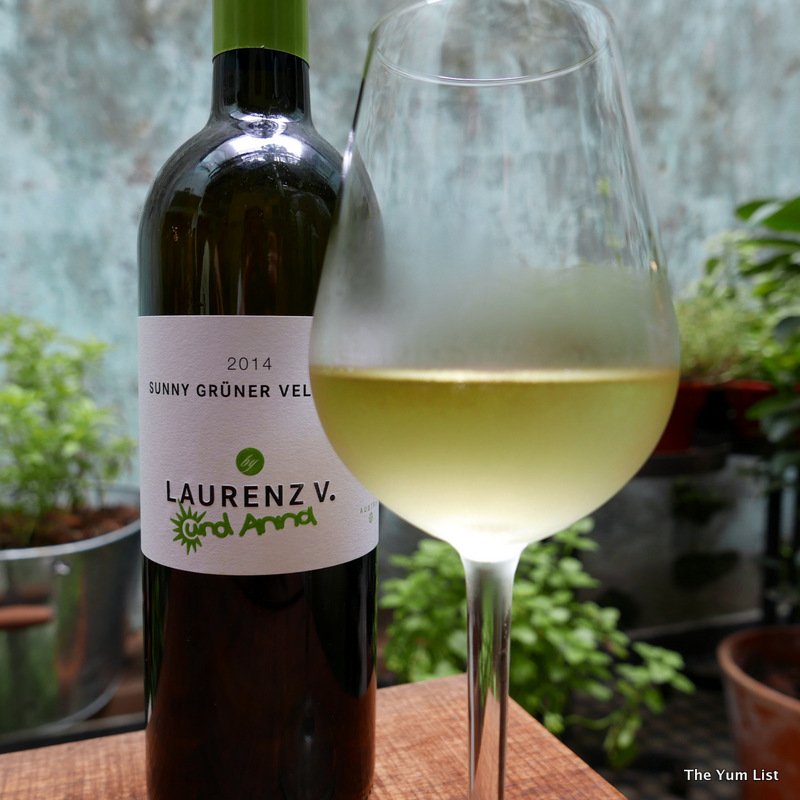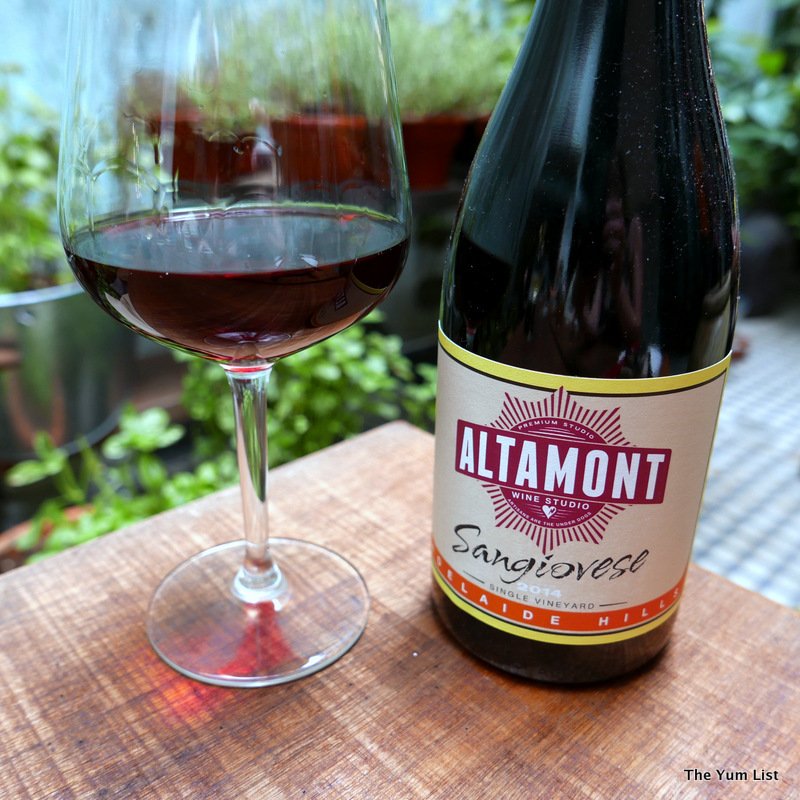 As for coffee, we ordered a cup of flat white from the "Addicted" Coffee Bar and we were pleasantly surprised by its flavour. Café hoppers have become so savvy and so protective of the way they enjoy their coffee lately, that if a cappuccino dropped below RM7, they'd be suspicious. Or if coffee was served at an establishment that didn't display a very expensive coffee machine. None of that nonsense at Chocha, as the flat white we had, was light on the tongue, didn't overwhelm the palate, and paired nicely with the food. Well… wine's better, but if alcohol isn't your thing, just know you've got options.
Finally, we love ending things on a sweet note so we had the Ulam Raja Crème Brûlée. This was a wonderful update to an established classic, what with the homemade honeycomb sprinkled on a layer of finely chopped ulam raja and Thai basil blanketing the custard. Not your everyday cloyingly sweet treat, I really enjoyed the combination of herbs and custard in this and gladly licked the ramekin clean.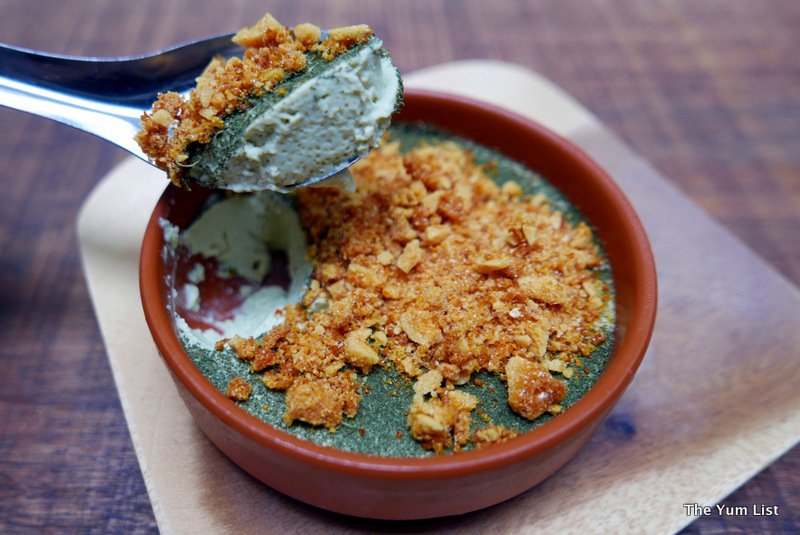 ChoCha Foodstore is a welcome addition to the growing number of restaurants and cafés popping up around Petaling Street, though I wouldn't be so quick as to put a label onto the place considering the plans Shin and his team has for it. We hear they've even been in touch with Jeffrey Lim, the wunderkind behind "Cycling Kuala Lumpur" Bicycle Map Project, on hosting weekly bicycle workshops at Chocha. So the future is an exciting one for the establishment, and we certainly look forward to coming back, especially since the menu is only "Volume 1.5". A shining example of how faded walls in a shabby property can be salvaged and made hip in the hands of an ingenious few, we hope that Chocha Foodstore will continue to puncture our hearts with nostalgia for years to come.
Reasons to visit: Beautiful setting, and plenty of photogenic spots during the day; Ulam Stew Barley Rice; Duck Rice; Ulam Raja Crème Brûlée; it's not just a place for eating and mingling, but potentially a place for work and learning once the team sets up their planned concepts.
ChoCha Foodstore
156 Jalan Petaling
50000 Kuala Lumpur
Malaysia
Tuesdays – Sundays, 11 am – 10 pm
+603 2022 1100
www.facebook.com/chocha.foodstore/