Words: Craig J Selby    Photos: Monica Tindall
Only roast pork was served. Plate after plate of crispy Chinese-style roast pork. What had I got myself in to? OK, to be fair, we weren't there for the food. But it certainly made us feel welcome. We were however there for a much greater purpose – to sample five vintages of one of my favourite variations on brandy, Armagnac.
While most people are familiar with Cognac, few are familiar with its older cousin, Armagnac. Named after its appellation in France (Armagnac appellation granted in 1936), Armagnac has many similarities to Cognac, with the exception better marketing (Cognac wins that hands down; hence, why we know it so much better)! Although both are made from what can be described as shockingly undrinkable wine; they each use different grapes – Armagnac uses Colombard, Folle Blanche, Baco and Ugni Blanc, where Cognac tends to be Ugni Blanc only. Not the typical varieties we see on our shelves.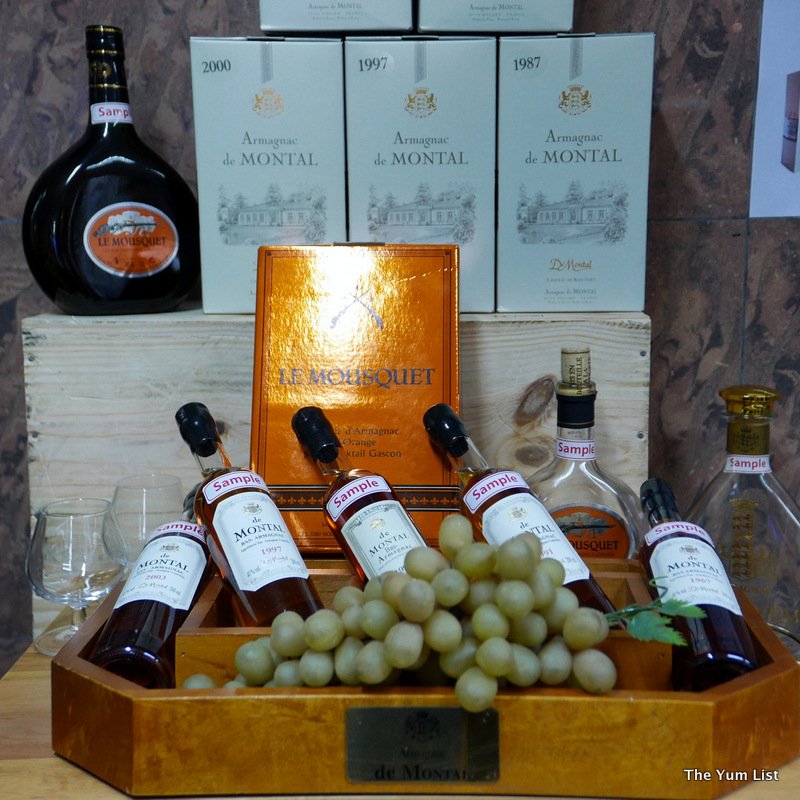 First recorded in 1310, almost 150 years before Cognac was first introduced, Armagnac has a long history both within and outside of France. A popular early export, other European countries including Britain and Germany were regular consumers of the tipple.
One of the larger chateaux of Armagnac is de Montal, still distilling continuously using three copper stills – something considered quite unique until today. Blending the four grape varieties together adds to the complexity of flavour, but also introduces different aromas into each glass. Whilst some say that Armagnac is somewhat stronger that Cognac, I personally find it a touch more feminine. Definitely strong, but slightly more aromatic in nature.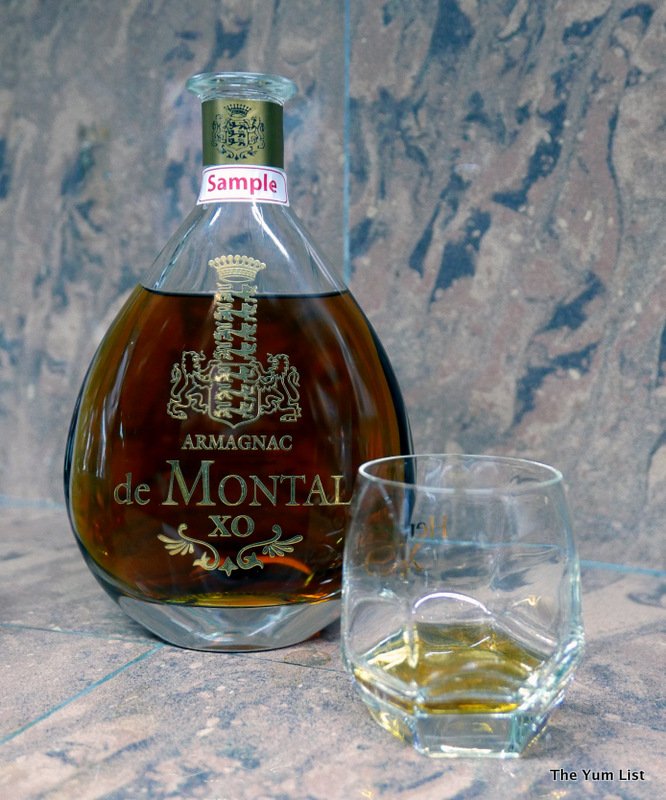 We steadfastly meandered our way through five vintages of de Montal – the 2000, 1997, 1987, 1977, and 1977. Aiming to crescendo at the best, we started at 2000 and went older. Each gently hand-warmed glass unveiled additional aromas and complexities, sip by sip. For Cognac-lovers, you will enjoy the subtle parallels; but I trust you will also appreciate the distinctive differences. By 1967 I was probably a little worse for wear, but very appreciative of a nearly 50 year old vintage of something this delightful.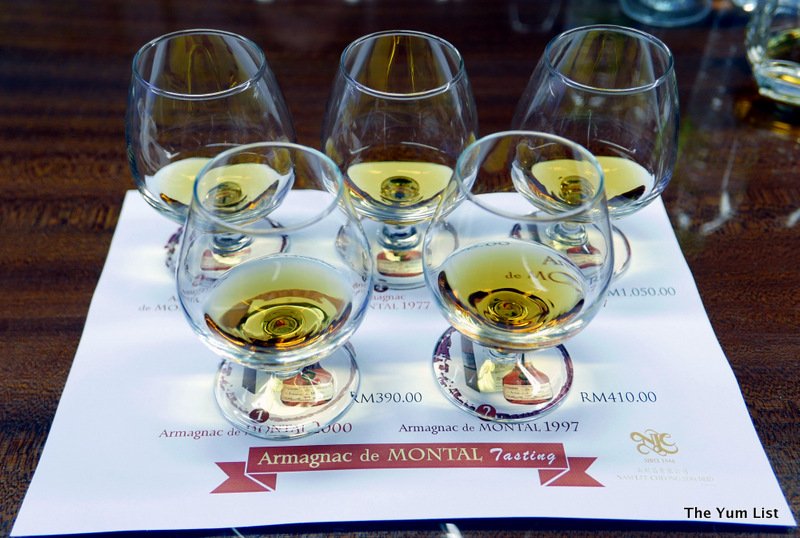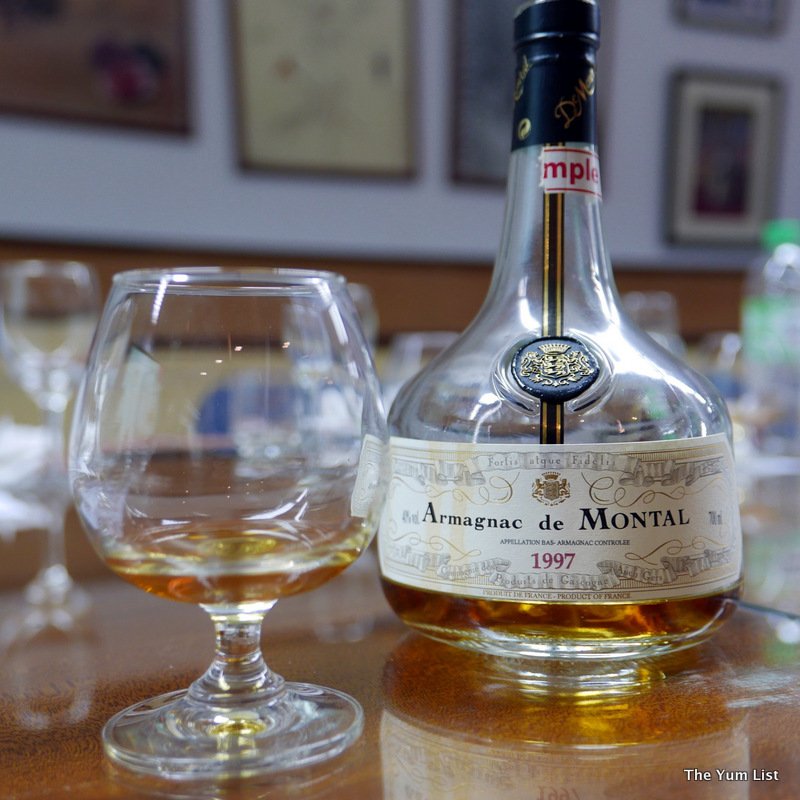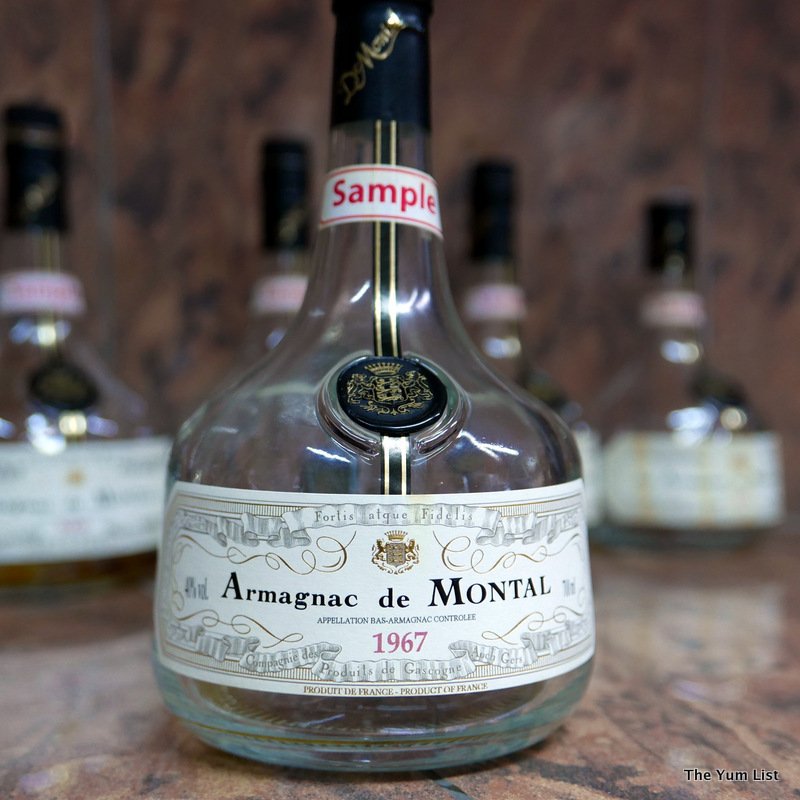 It is not every day you get to drink fine French spirits (albeit slightly) older than oneself!
Sampling Armagnac is a very easy process. Warm the glass lightly in your hand in order to release the aromas. Then, gently coat the sides of the glass with the Armagnac; this is supposed to help with evaporation. Swirl, enjoy the nose, then take an initial sip to tame the taste buds. With each subsequent sip, the flavours will unfold. And they sure do.
The evening's sampling ended with a very pleasant surprise – a sixth Armagnac to enjoy – this one, infused with orange. Rather sweet, but a delightfully aromatic after-dinner drink. The flavour profile is rather more feminine, but it is still a very relatable and enjoyable taste. The slightly bitter twist of the orange adds both complexity and familiarity at the same time. Perfection would be this served with a scoop of vanilla ice-cream, or some exquisite dark chocolate (or both).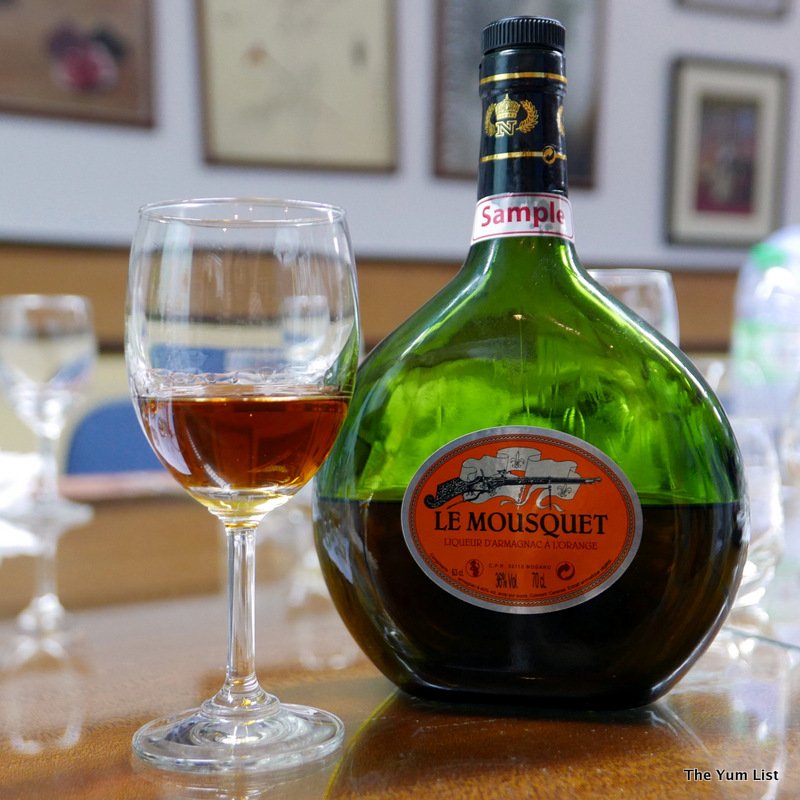 Given that each of us experiences wine in different manner, I can only suggest experiencing de Montal Armagnac for yourself. With the newer vintages starting at only RM 390 per bottle, it's a great investment. The 1967 is of course a tad more expensive priced at RM 1050 – but I assure you, for the connoisseur, well worth that little extra. Available in the new year through Nam Lee Cheong (Bukit Bintang) who are exclusively bringing Armagnac de Montal into Malaysia. Looking forward to getting my very own bottle very soon!
Nam Lee Cheong Sdn Bhd
44 – 1 Jalan Sultan Ismail
Bukit Bintang, 50250 Kuala Lumpur
Malaysia