I'm never baking again!
Why would I when I can have professionals make reasonably priced, delicious and customized treats, which are delivered to my door with a quick and easy online ordering system? Little Collins Cakery and Café has recently launched their online store and it will change the way I organize parties forever!
This "little" family owned shop has evolved over the years from a florist, to a bakery, to a novelty cake house with a popular cafe on the side, to now providing an online cake and dessert ordering service. The neighbourhood business does everything in-house. Assuring personalized service and home recipes their novelty cakes not only look incredible, but taste delicious too!
Owner, Frances Voon, works with a small team of bakers and decorators to provide a range of ready to go goodies, as well as custom made edible art pieces. Frances' background in graphic design and her travels to Melbourne (hence the name, "Little Collins) have influenced these inspirational gems of creativity. With the launch of www.littlecollinskl.com, customers can easily purchase a cake and have it delivered to their doorstep. Unlike most online stores, customers can taste a slice of cake in the café before deciding, or even come in for a cake consultation with Frances.
Time is a precious commodity however at The Yum List and with not a minute to spare to consult in person, I left it all in the hands of Frances and her team with directions through the online site. The request was to design a dessert table for a recent appreciation get together I held for our team of Yum List writers. A food and travel theme, along with date and time needed, were the only guidelines given. And, the below fabulousness is the result!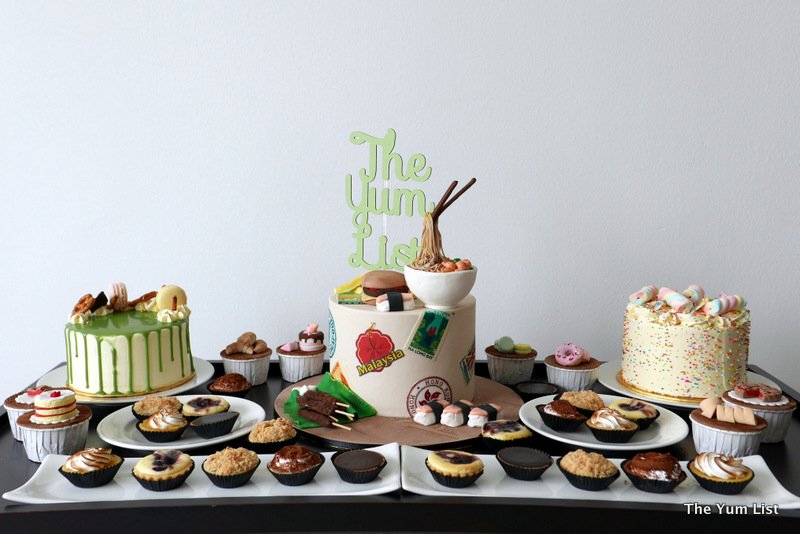 The pièce de résistance, The Yum List customized fondant cake (7″ round in size enough for 20-25 pax), was a showstopper! Little Collins' signature chocolate mud cake filled with chocolate ganache, and another layer of chocolate before the final layer of fondant (satin ice from USA), tasted just as good as it looked. Although it did take us quite some time to find the courage (a few glasses of wine did it) to slice in! No one wanted to spoil the decoration. Everything on the cake was hand made and crafted. The logos on the cake were printed onto edible sugar paper and too, completely edible! The topper was customized from akudankraf, and is a nice keepsake after the last crumb was devoured.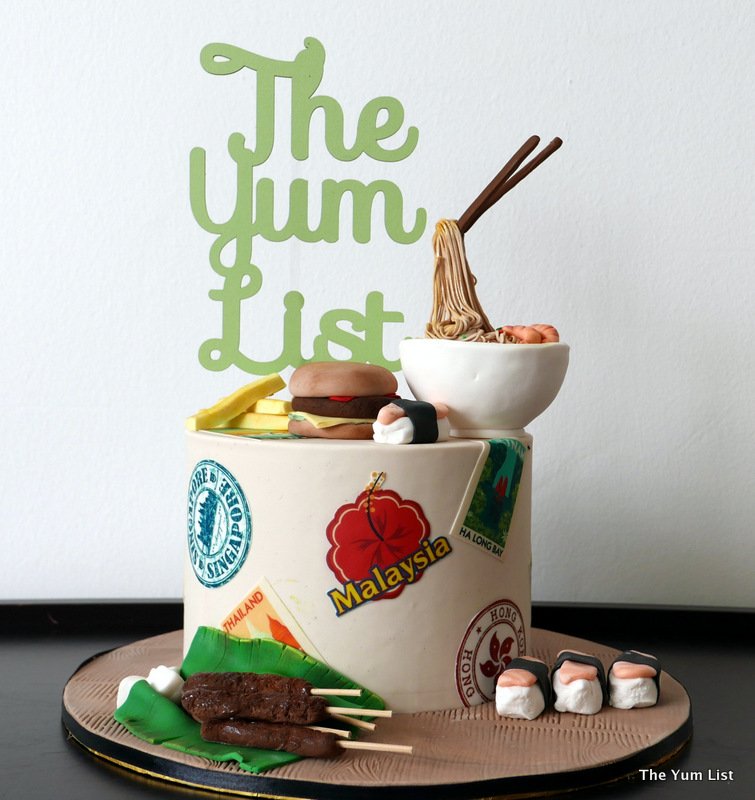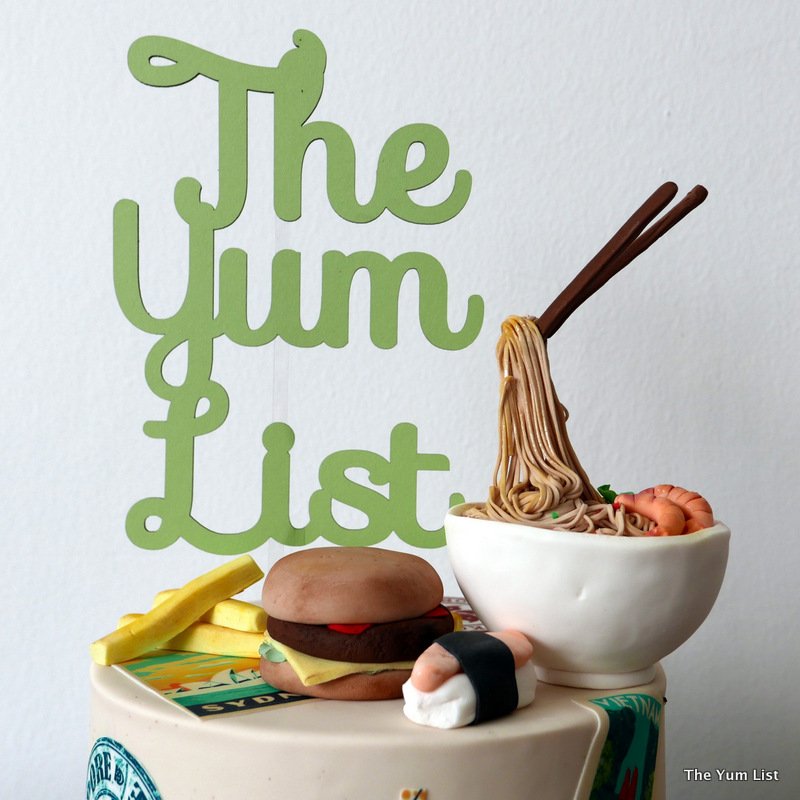 If we hadn't seen the fondant cake first, the cup cakes that sided it would have received just as much attention from our cameras. Individual red velvet cakes were topped with the same edible fondant found on the centerpiece, with singular original artworks atop each one. (They do have a strict no nudity policy though, so for your naughtier themes, kindly look elsewhere ;-))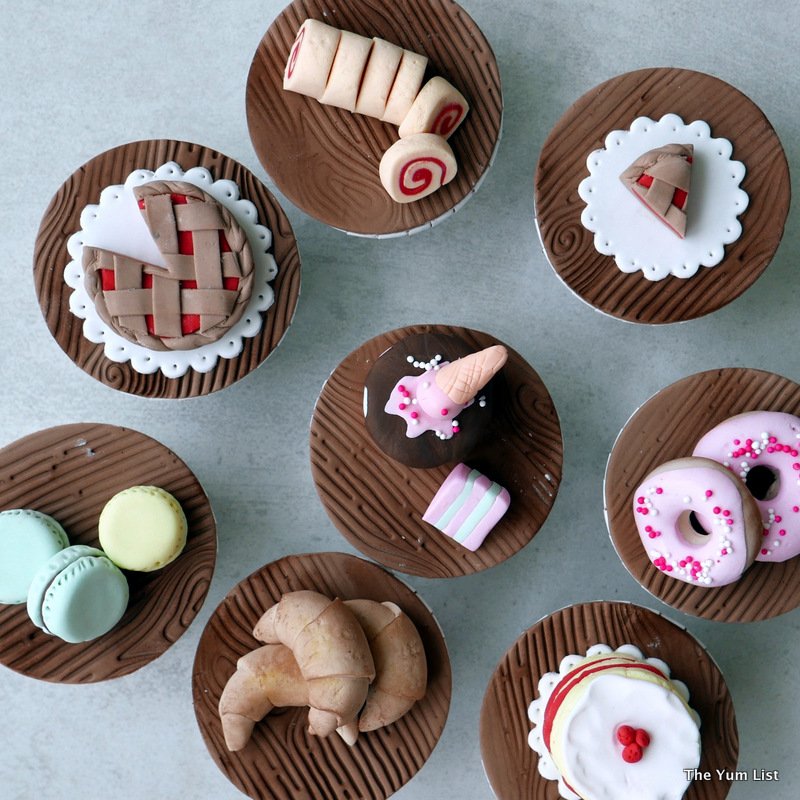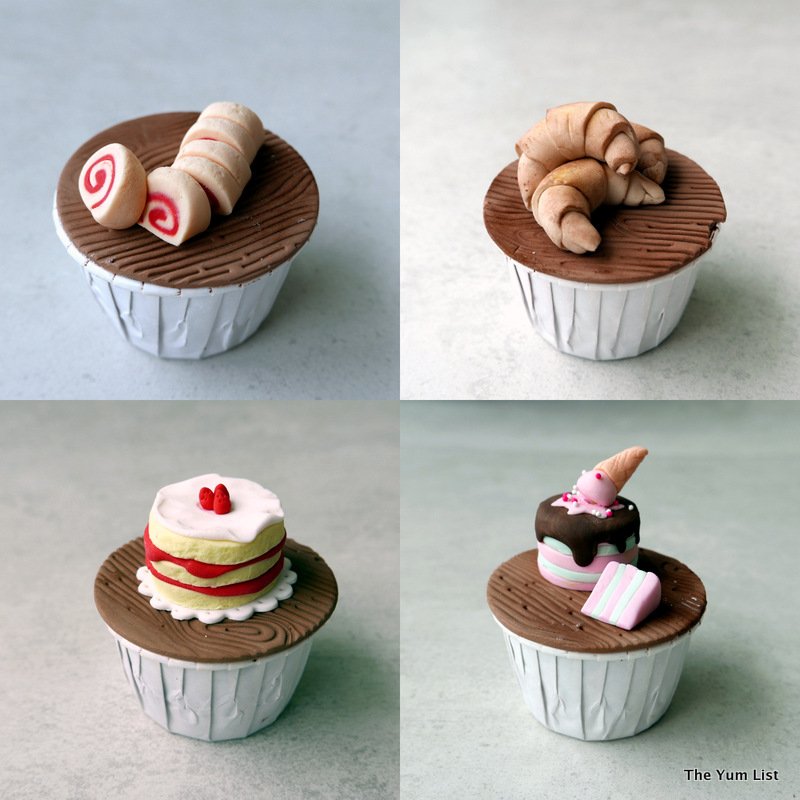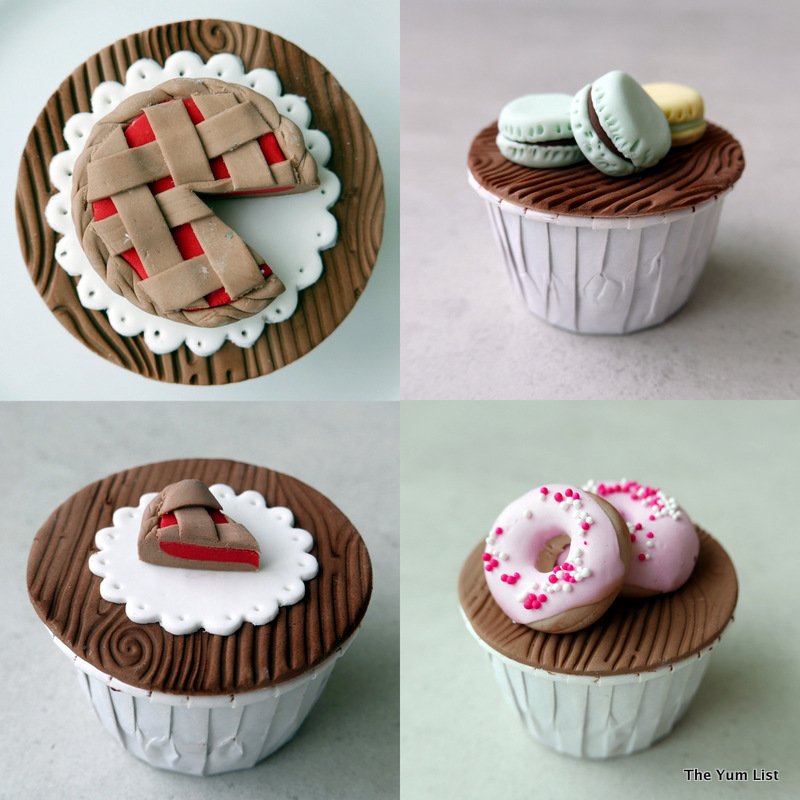 From the ready-to-go selection, the Matcha (5″ round cake) featured a fluffy green tea sponge cake flavoured and coloured with matcha powder imported from Taiwan. A wonderfully light custard cream with Korean red beans was filled between the layers. This size is just nice for a small party of four to six people.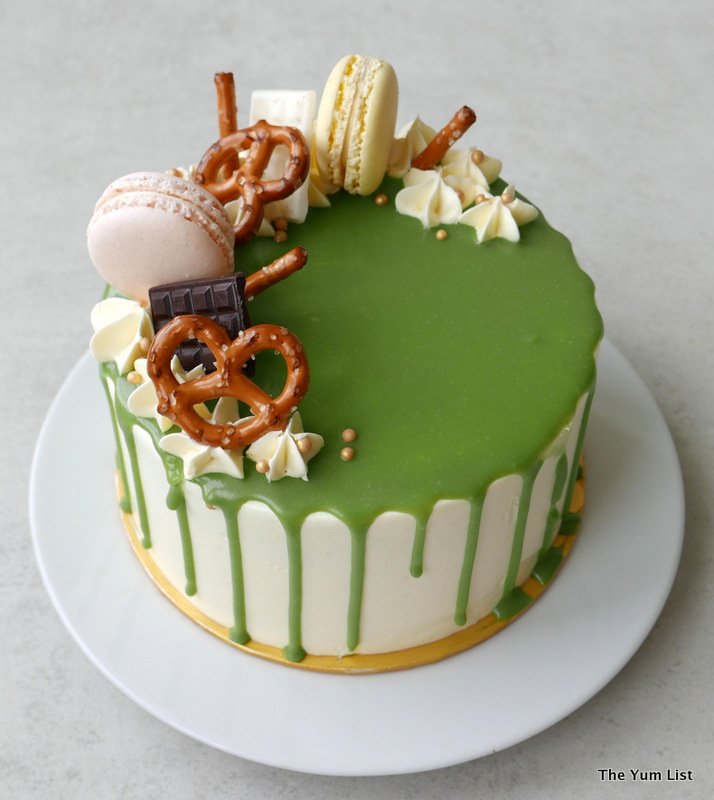 The Rainbow Cake was adored by every one of our writers. Many requesting a slice to take home to their children, and others with plans taken care of for the next birthday. Seven levels of butter cake were layered with classic old school buttercream. This one is also part of Little Collin's ready-to-go cakes, and I understand its popularity.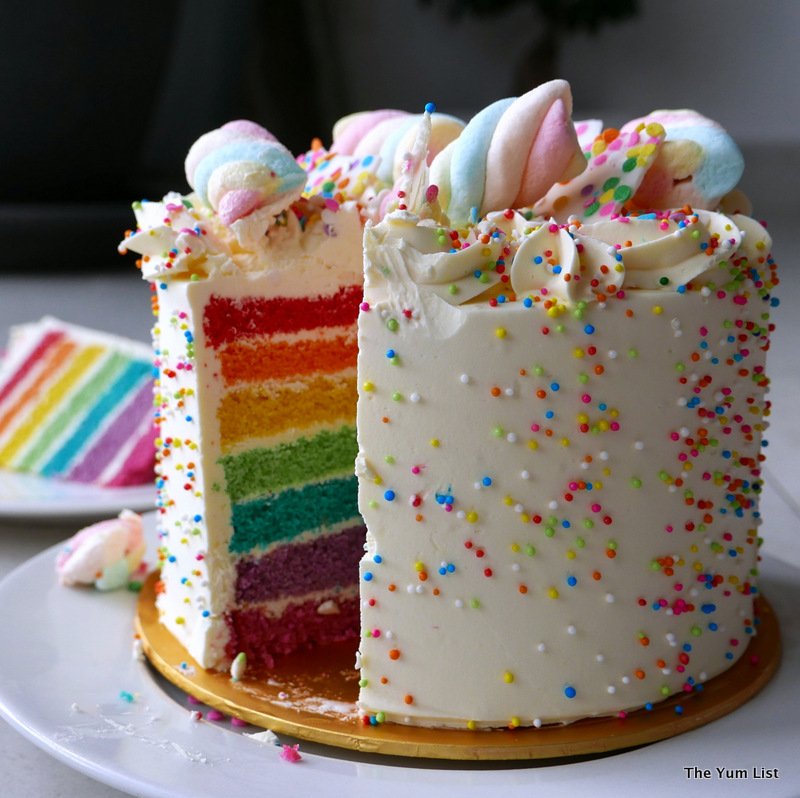 Making a great table filler, and in perfect bite sized portions, the assorted mini tarts are each hand moulded then filled with something yummy. We each had our favourite: hubby loved the cheese; a good few ladies couldn't resist the chocolate; lemon meringue with homemade curd is always popular as is the apple crumble; and my favourite, the banoffee – not a single one left.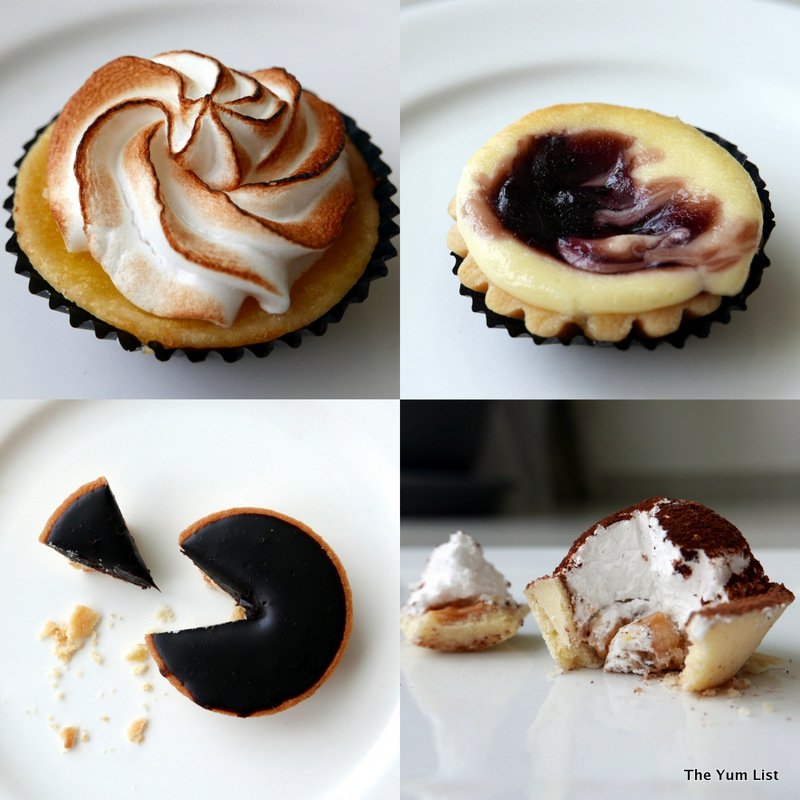 All cakes were delivered as ordered, in perfect condition and on time. Each came with a small note reminding us of whether or not the treat should be refrigerated too. I would not hesitate to use Little Collins online cakery service again, and it might even encourage me to entertain at home a little more often.
For all hungry sweet tooths in KL and PJ, here's a promo code you can use to get 20% off the online store. Just quote "theyumlist" to receive the discount. 
Reasons to visit: customizable cakes that taste just as good as they look; edible pieces of art; easy online ordering system; delivery to your doorstep!