Words: Caroline Lee    Photos: Monica Tindall
The last time I wandered into Vin's was about six years ago when it first opened its doors in TTDI and truth be told, I don't think that even counted as a visit, seeing that I sat outside and only had a beer. Through the years since, I've often heard the phrase "Yeah, the food's good," in the same breath with any mention of Vin's so when Monica suggested this visit, I was happy to bound along to see whether the food was as good as touted.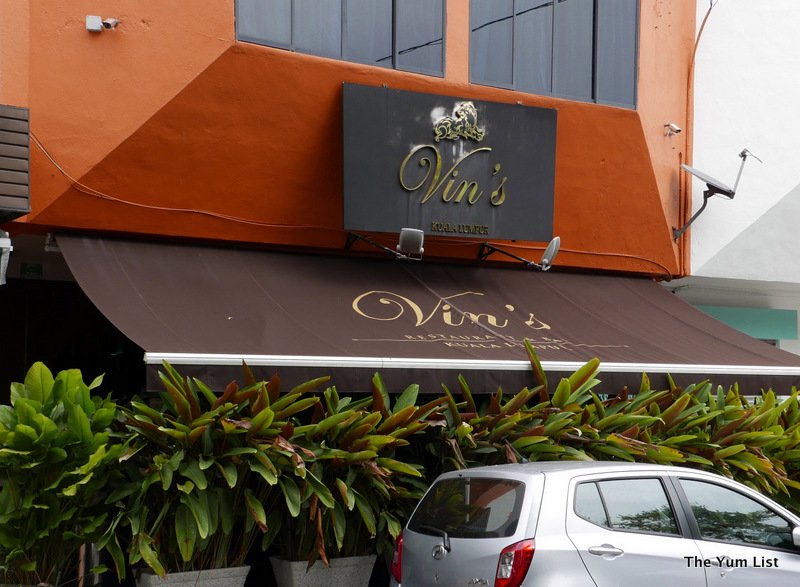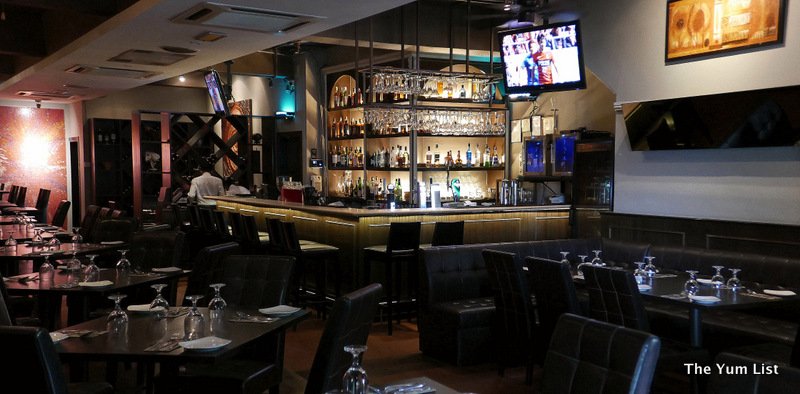 A lone bartender stood against a steel and glass backdrop all the way at the back of this cavernous dark leather-bound, rather serious interior of this restaurant when we arrived. Right on cue, he crunched out timeless Vin's favourites like the R&B (RM31) which made me think of pirates and deserted islands with its tropical colours of rum, coconut, banana, lime and pineapple. The Southern Slapper (RM32), a frisky brunette in a whirl of rye whiskey, Cointreau and rum, with lemon and lime accessories then made her appearance. Undoubtedly a crowd-pleaser although a little tamer than I would have expected.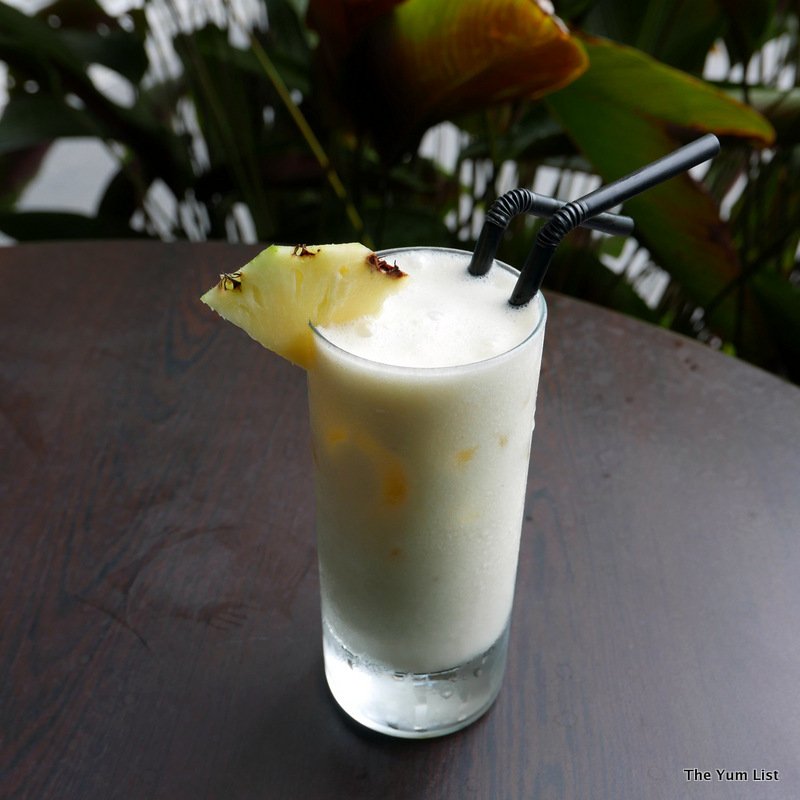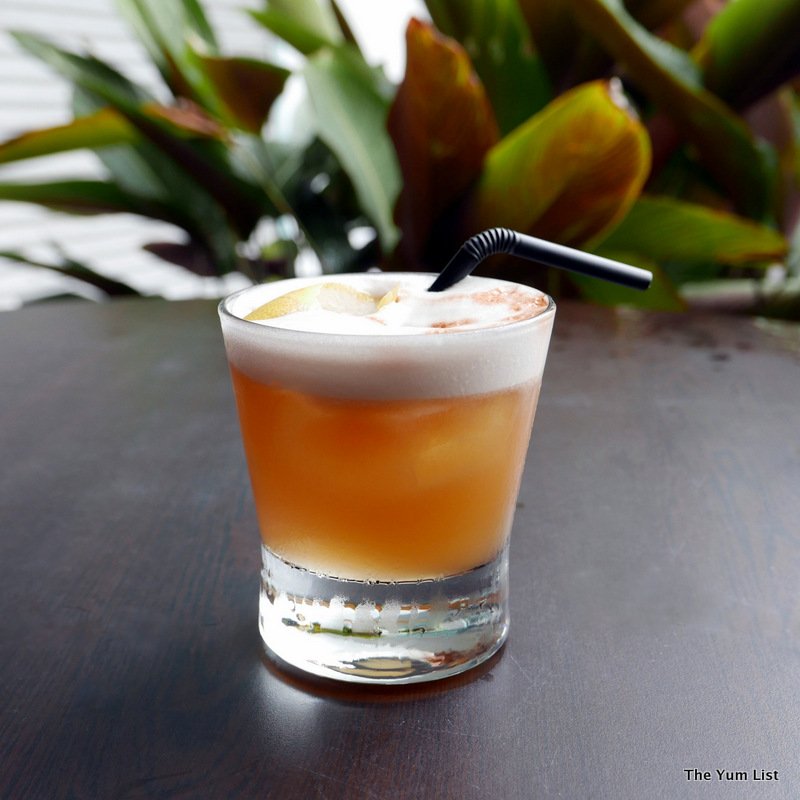 The welcome mat continued to roll out with servings of Tomato Confit Bruschetta (RM24) with the usual formula of cherry tomatoes, ricotta cheese, garlic and basil in a balsamic reduction on toasted sourdough, but what I wasn't expecting was just how much flavour I was going to get. Garlic was definitely not in short supply and I particularly liked the larger-than-usual chunks of tomato and cheese which contributed to a better bite. Despite the prospect of never getting cozy with a vampire ever again, I chomped my way through these toasty bites of happiness ever after, which, incidentally, are complimentary for every customer.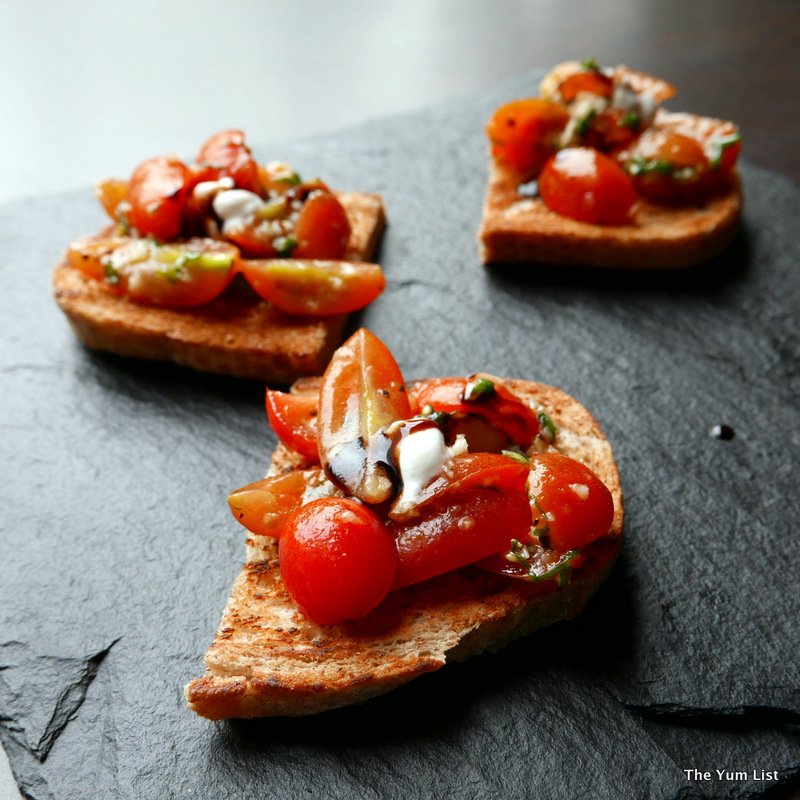 With potions, we must have platters and voila, the popular Dips and Spreads (RM86). This lavish array of tapas is meant to be shared between three or four persons and there was plenty to go around – (deep breath now) smashed avocado, caramelized onions in cayenne pepper and red wine vinegar reduction, sun-dried tomatoes, tomato and garlic confit, Kalamata olives, mascarpone mushrooms – button and Portobello with a hint of chilli, cheeses- ricotta, cheddar, candied walnuts, roasted cashews, mesclun salad, truffle butter and toasted flat bread to hold it all together. There was almost a need to end the song with "and a partridge in a pear tree" given the season and all that.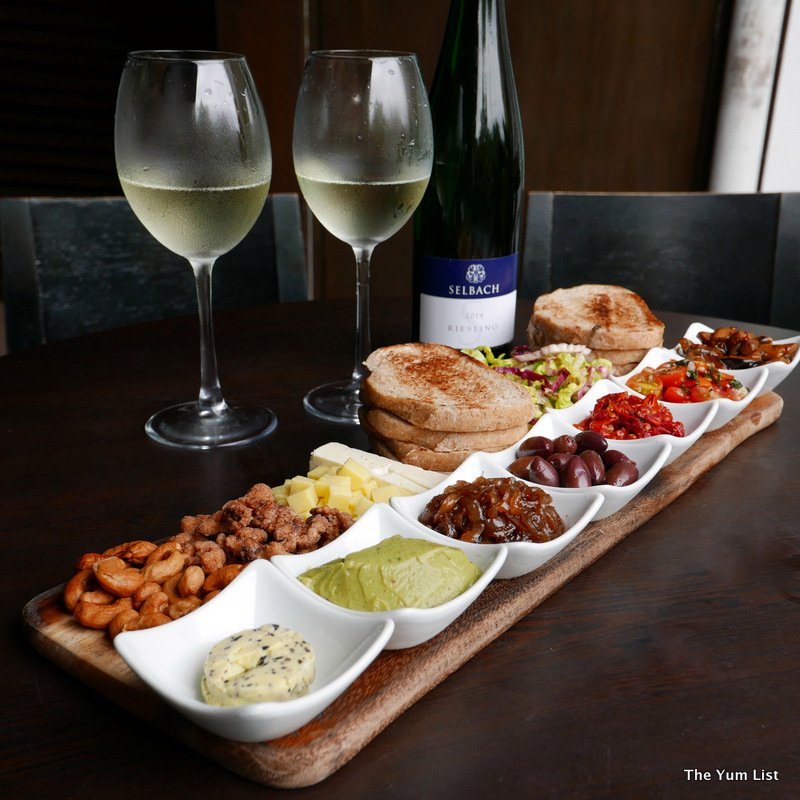 It could be said that there was nothing ground-breaking about the selection but each mouthful reinforced Vin's mantra of using only the finest and freshest ingredients, meticulously sourced from reliable suppliers in the pursuit of producing wholesome winners. So committed is Vin's to that end that it even has its own butchery and also retail and distribution piece called The Food Company which sources all its meat from Australia and New Zealand. Chef Shamini also pointed out that all sauces, spices, stock, rubs and mixes were prepared in-house and dishes were all prepared with no added MSG, artificial flavours or preservatives.
Tapas served this way gave Monica and I an opportunity to go nuts on the different combinations and for me, the clear winner was the marriage of the sweet, slightly tart caramelized onions with the silky mascarpone mushrooms. Trouble with tapas is that it is hard to stop going back for more, especially if you have it with an invigorating white beverage eg. a Selbach Mosel Riesling (RM27/glass; RM148/btl), one of their six house pours. Vin's has a decent list of both Old and New World wines and while we didn't quite get to hang out with the grape community that day, I'm fairly sure they were all carefully chosen to pair nicely with the meals on the menu.
The idea of tacos on most local Tex-mex menus has always evoked an image of lackluster corn curves filled with what closely resembles a leftover dog's dinner. I was therefore more than pleasantly surprised with the Pulled Beef Soft Shell Tacos (RM39) which were brimming with fresh shredded iceberg lettuce, avocado, bell peppers, cilantro, red onion, capsicum, cheddar, radish, sour cream and a touch of house made mayo. I cradled a house-made tortilla in my hand taking care not to lose any of the precious content while doing so, and sank my teeth into the most delicious taco this side of Mexico. Clearly the beef was the star ingredient here – short ribs braised for four hours in a secret sauce (yes, really!) then pulled apart and just the right amount tossed into the veggie mix made for a light but satisfying meal.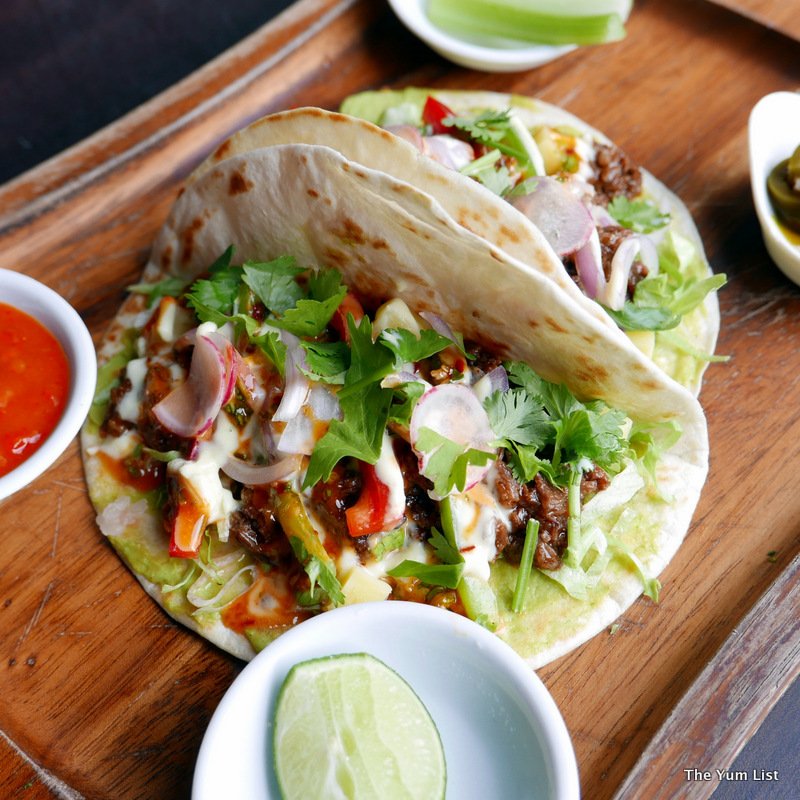 The mains on the menu feature all the usual proteins, chicken, fish, lamb and beef and to my unbridled joy, we got to try the Norwegian Salmon with Honey Lemon Soy (RM58) primarily because it came with one of my all-time faves – creamed spinach. Not to take away anything from the salmon of course; in this instant, this notoriously difficult to cook, cold-water ray-finned fish was pink perfection and the honey lemon soy marinade gave it a slight Asian complexion which was a nice change from the usual.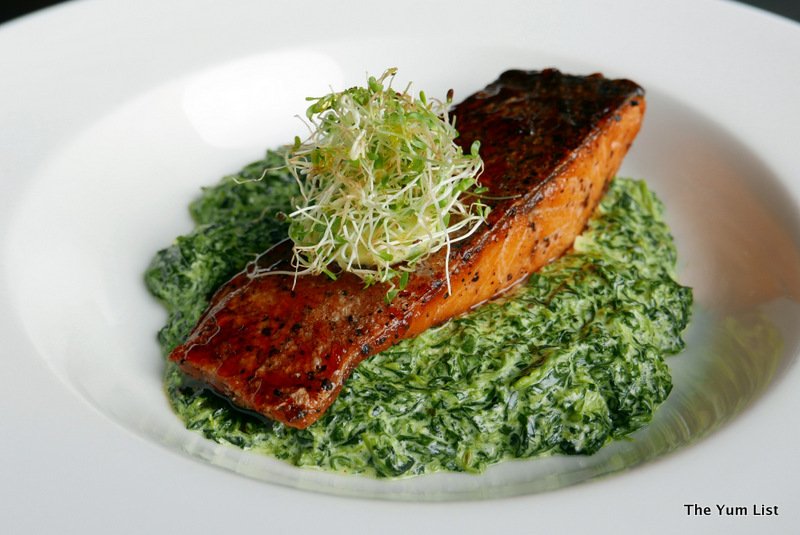 We were then treated to the Provencal Ling Cod (RM64) – a New Zealand wild cod in an unusual and tantalizing chipotle cream sauce blended with capers, sprinkled and tossed with Kalamata olives. This delicate swimmer was pan seared and finished with breadcrumbs, Parmigiano Reggiano and parsley, and served with sautéed potatoes and basil.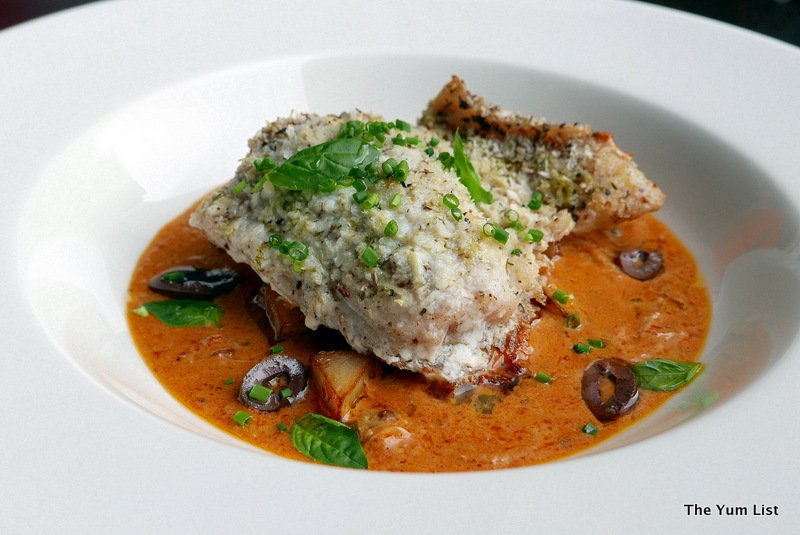 The seafood fest continued with the Crab Romesco Linguini (RM42), which came with an abundant top of arugula and Parmesan salad. So generous was this portion that I was almost fooled (but only for a moment) into thinking with some relief that it was perhaps a light salad. It couldn't have been farther from the truth and as I pushed aside the leaves, a whiff of the decadent, rich, hearty Romesco sauce with Sri Lankan crab claw cooked in with a tinge of vodka, fresh mozzarella and crushed red chilli rose to greet me. Despite the postprandial clock that was threatening to hit my snooze button at any given moment, I was certainly not about to forgo crab. Verdict: the pasta was al dente, the sauce divine.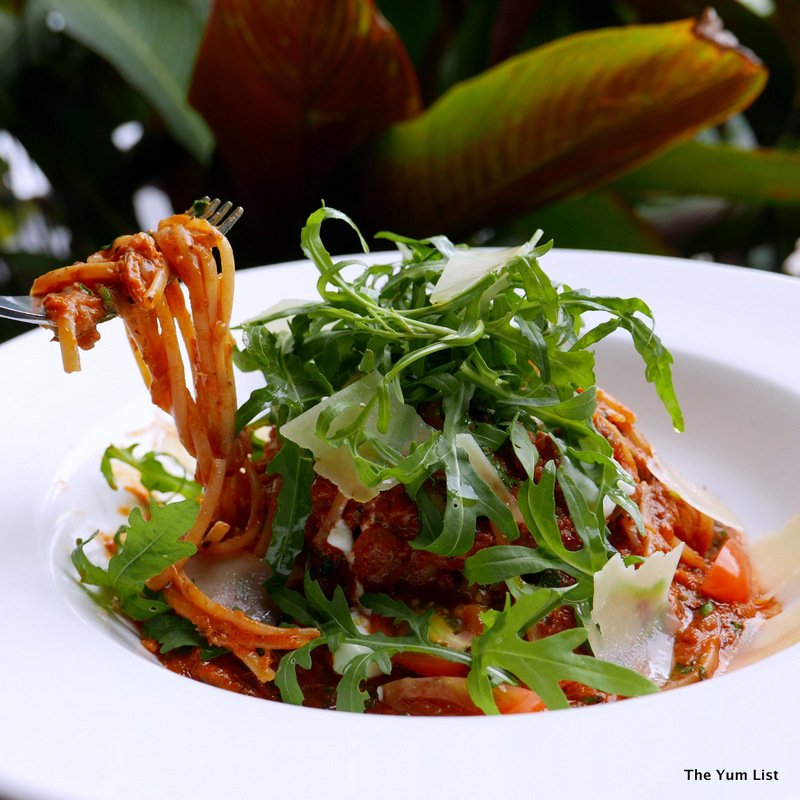 Although we had now reached the end of our savoury list, I simply had to try the Lamb Fried Rice with Curried Marrow Bones (RM34). I had heard that people would travel across the country just to have this Vin's original so I put all shame and sensibility aside and asked the ever-obliging Chef Shamini to let us try a plate. Carb control went from hero to zero when a heaving plate of boneless tender lamb cubes slow-cooked in 10 different spices and Basmati rice fried with curry leaves, pounded garlic, onions, fried shallots and cilantro together with a side of papadum and onion raita landed on the table. There was no more talking from my side of the table for a good few minutes as I paid homage to this heap of spicy wonderland, which is curiously listed under "Bar Bites!" I could see why it was one of the most popular dishes at Vin's and I would certainly come back again for it.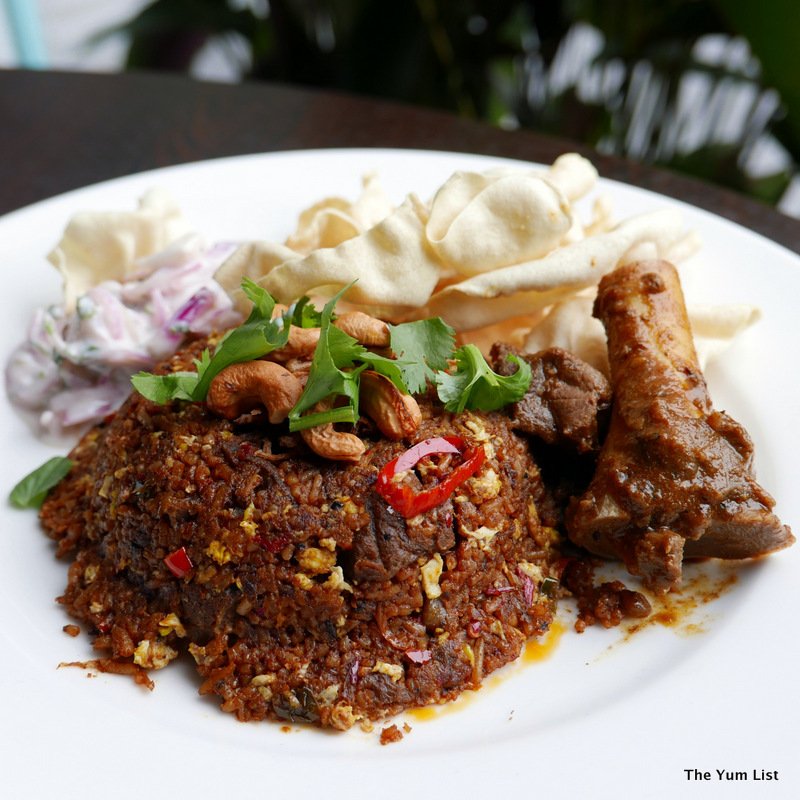 Dessert took the form of a Luxurious Toffee Banana Pecan Pie (RM22) with Mascarpone Cream which sat on a salty digestive biscuit base and a slash of toffee sauce. We were also treated to the Decadent Treacle Cake Pudding (RM24) with fresh seasonal fruits, cinnamon custard sauce and mint which I preferred.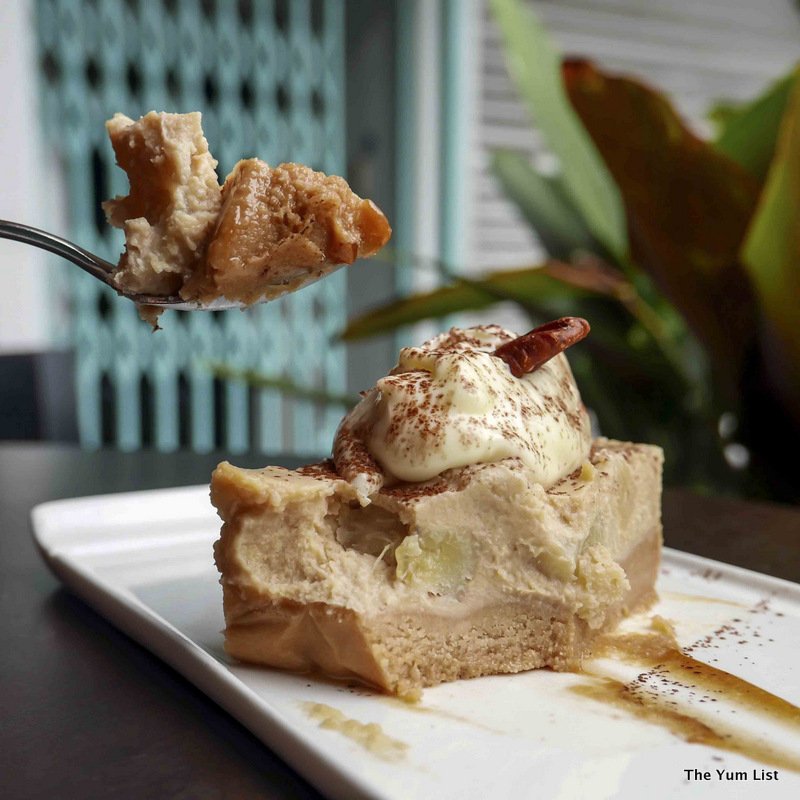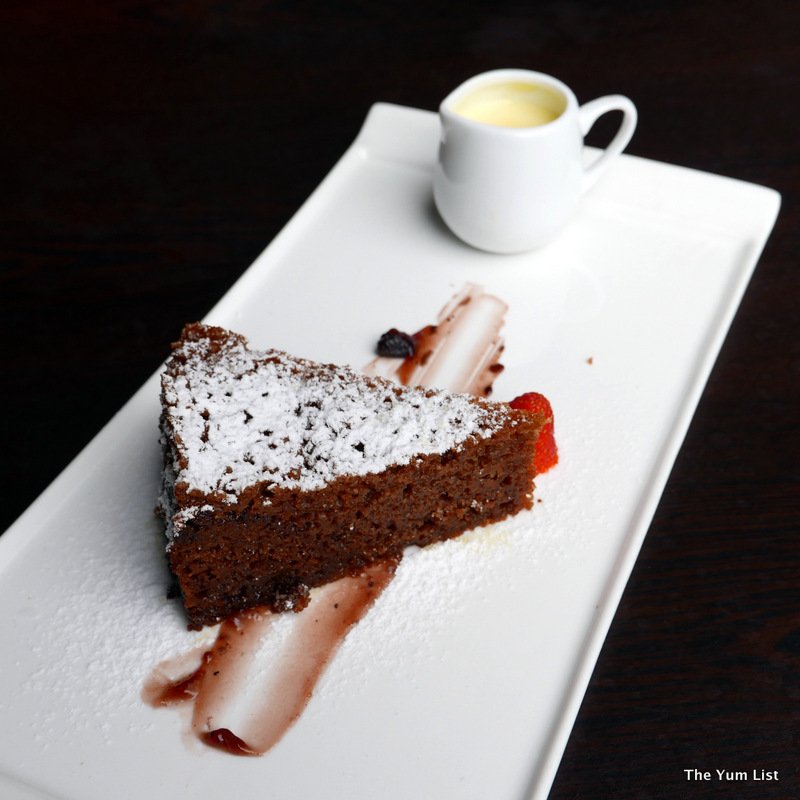 I found it hard to put Vin's in any sort of category. While predominantly Western, the food is an eclectic spectrum ranging from laid-back local to European fine dining, the décor 19th century to industrial 1990s. And perhaps that indefinability is partly the reason for its enduring foothold in the city's food scene. It has certainly lived up to and kept its reputation of good food in a casual friendly setting, and the new additions to the menu this year look set to secure its place in the city's reliable comfort food directory for some time to come.
Reasons to visit: comfort food in a casual setting; friendly service; fabulous platters such as the Dips & Spreads are perfect for sharing over a few drinks with friends; Norwegian Salmon with Honey Lemon Soy; Lamb Fried Rice with Curried Marrow Bones.
Vin's Restaurant & Bar
6 Lorong Datuk Sulaiman 1
Taman Tun Dr Ismail
60000 Kuala Lumpur
Malaysia
+6 03 7725 9053
www.vins.my
Opening hours: Mon to Friday: 4pm – 2am; Sat to Sun:12pm – 2am.