When you're ready to give the theme parks a boot and breathe in more natural turf, the Gold Coast has much to offer. Here are our top five spots to soak up the region's natural beauty – all a half or full day trip from the coast.
Best Day Trips From The Gold Coast
About a 50 minute drive from the Gold Coast, depending on your departure point, Springbook offers a cool respite from the warmer weather found at sea level. Waterfalls, subtropical and temperate forest, and crisp mountain pools perfect for taking a dip, are easily accessed by clearly marked paths and published routes. One of our favourite things to do with family is to pack a picnic and enjoy the day hiking, swimming and relishing the fresh forest air.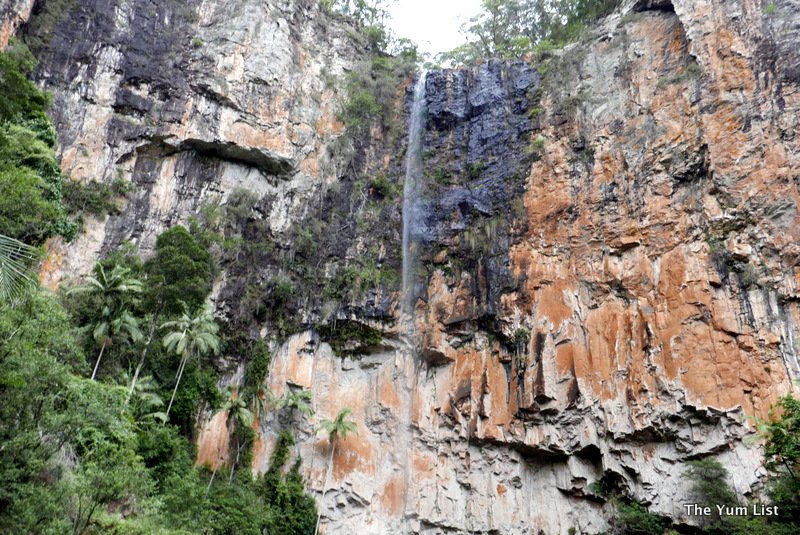 Burleigh Heads
Burleigh Heads lies at the southern end of the Gold Coast, and as such furnishes a postcard perfect view of the coastline and kilometres of white sandy beaches that the area is known for. Unlike Surfers Paradise however, these are more local stomping grounds. Fewer tourists means more genuine dining and shopping experiences, of which we highlight some of our favourite cafes in Burleigh here. Beach, parklands, restaurants, boutiques and a pretty walk around the headlands – there's something for everyone at Burleigh.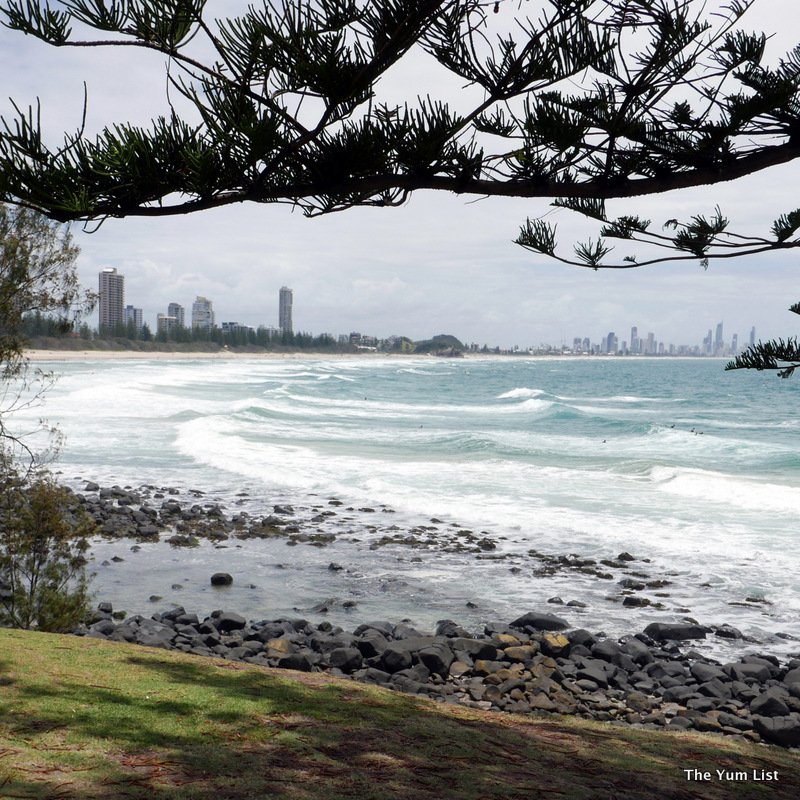 Byron Bay
Approximately an hour's drive south of the Gold Coast, Byron Bay is perhaps one of the hippest spots to visit in the area (even if it is on the NSW side of the border). Stunning beaches, parklands, unique boutiques and a happening foodie scene, captivate visitors from all walks of life. We like to pack our swimmers and walking shoes and mix up our day with dipping, hiking, shopping and lots of cafe hopping. One of our favourites spots to grab a bite is Earth 'n' Sea for a mighty fine pizza with a wholesome base. Our top pick is the Staffies, but we're rather fond of the Green Pizza too. We take them away and sit in the park in front of the beach. Bliss.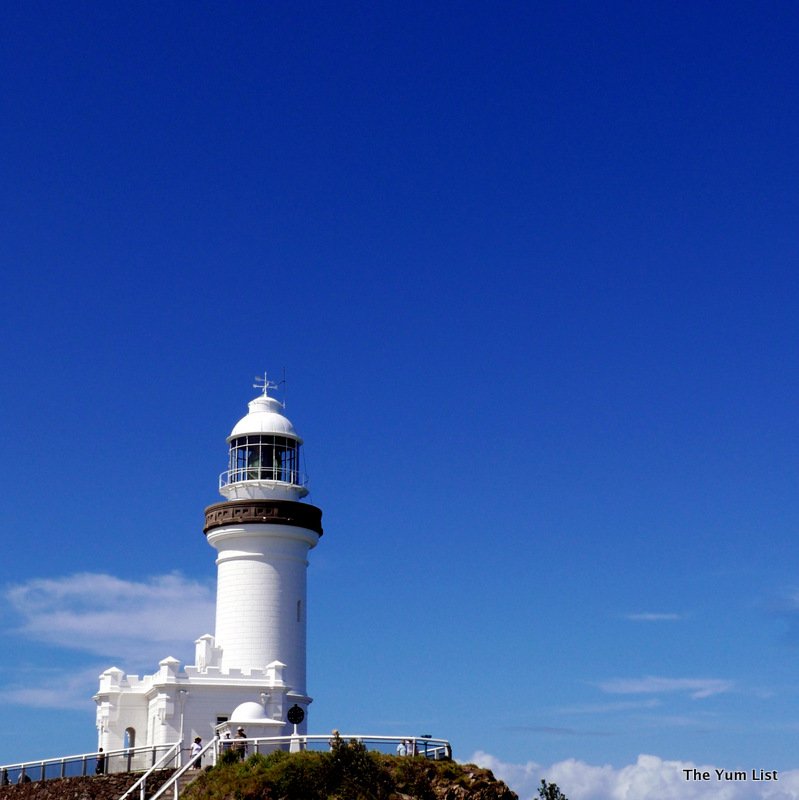 Mt. Tamborine
Pathed walkways circling the mountain top, nature trails, wineries, restaurants, galleries, and a whole lot of adventure, Mount Tamborine is must-do day trip from the Gold Coast. There's so much to do, see and eat up here that've we've dedicated a post to the area. Read here to find our five favourite things to do on Tamborine Mountain.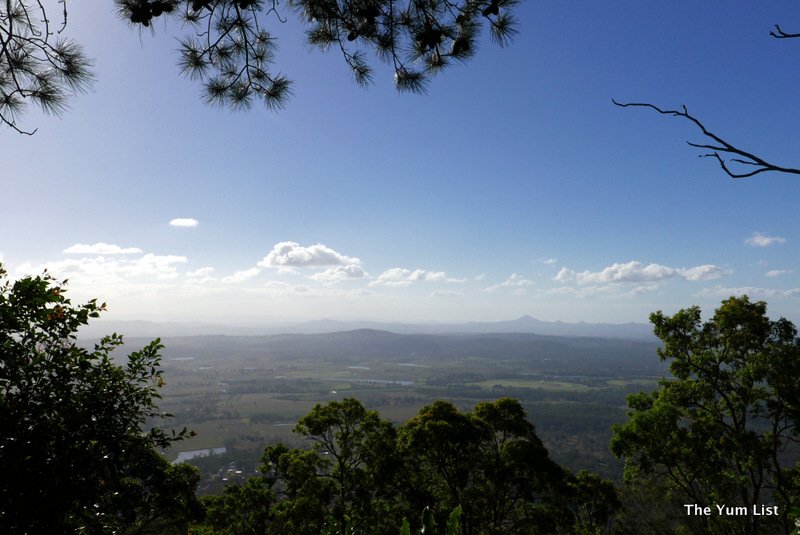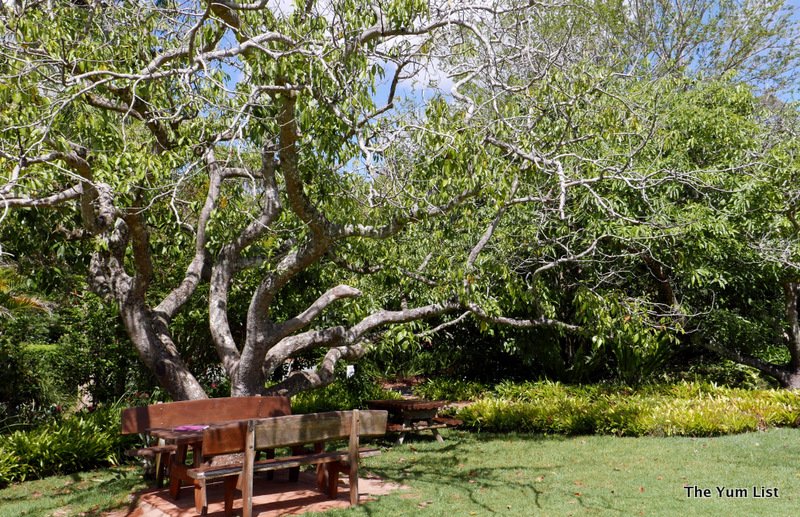 Currumbin Rock Pools and Mt. Cougal National Park
Currumbin rock pools is one of the choicest spots on the Gold Coast according to my niece and nephew (one can be seen mid-jump from the rock and the other has recently landed in the water). Less than a 40 minute drive from the Gold Coast, they make a superb picnic spot on a hot day. Go a little further up the road to Mt. Cougal National Park and you'll find deeper pools, chillier waters and higher rocks from which to jump. One for the dare devils!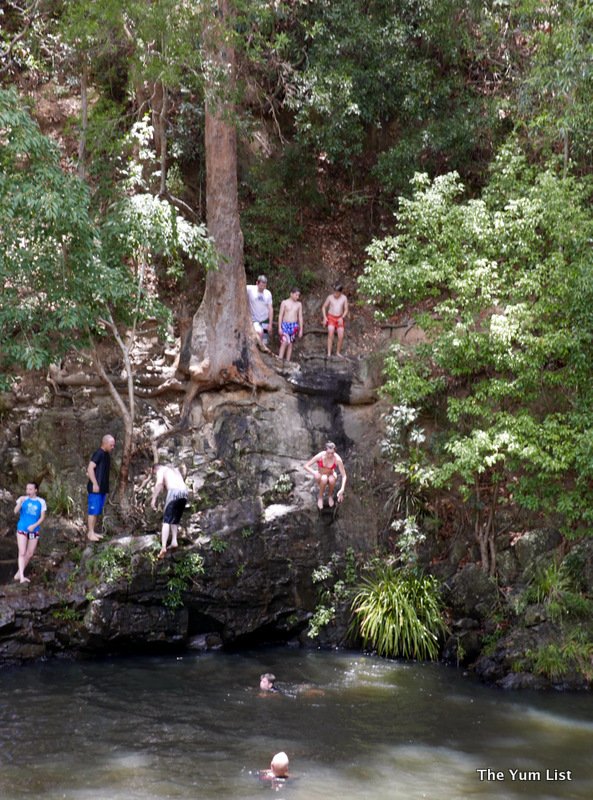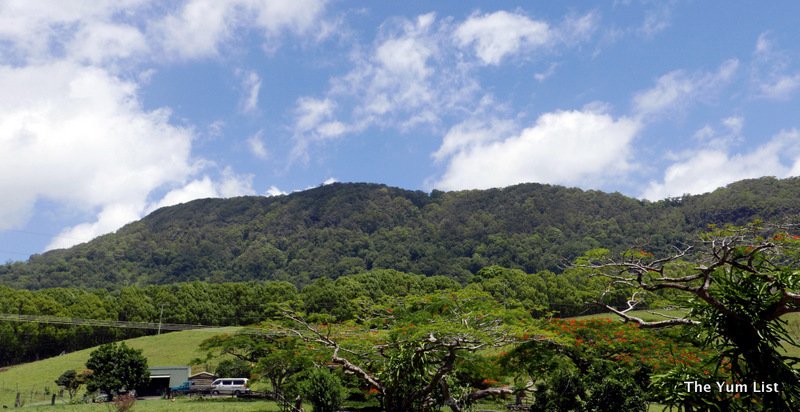 Lamington National Park
Lamginton National Park abounds with nature trails for all levels. From 900 metres to 10s of kilometres there is something for everyone's fancy here. Best to drive during daylight hours (not suitable for larger vehicles or towing caravans) as the roads are windy and at some passes narrow to a single lane only. On the way you can stop at the small township of Canungra and have a bite in the famous Outpost Cafe. Be sure to allow some time for O'Reilly's Canungra Valley Vineyards, just a few minutes out of town – if not for the wine tasting for the lovely grounds (our favourite drop here is the Picnic Bubbles), and too make a stop at Mountview Alpaca Farm.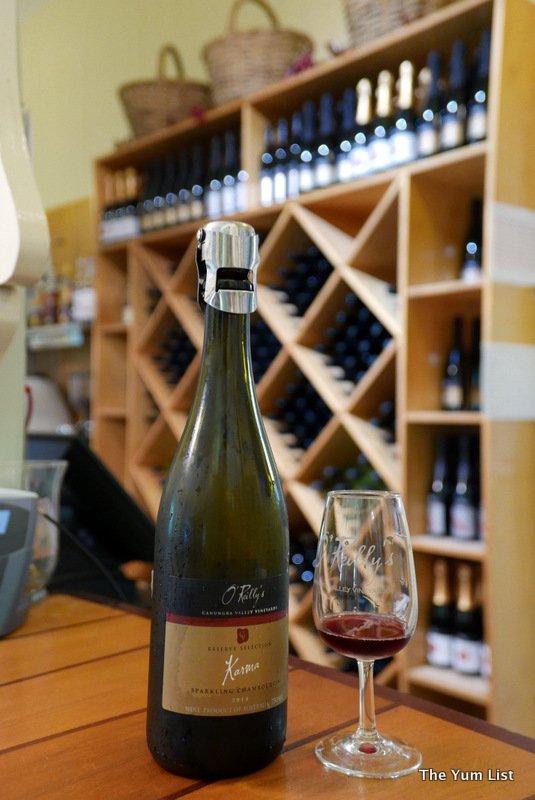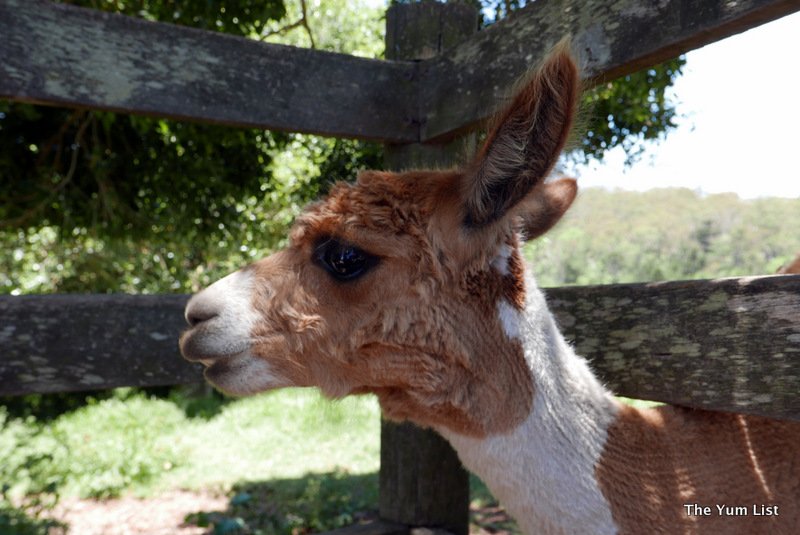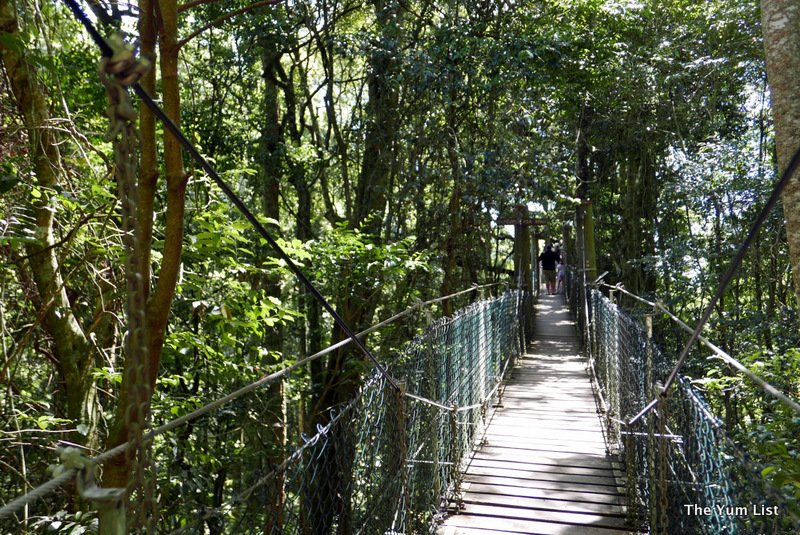 What day trips might you recommend to visitors?