Monica Tindall
My attraction to spas has led to greater interest in the products used in treatments and their measurable benefits. In the past a spa session was purely a means of luxurious relaxation. In current time-pressured living however, I want more from every visit. Sure the benefits of taking time out for myself and slowing down while I'm cleansed, massaged and moisturized at the hands of a skilled therapist is pretty close to heaven, but why not come out with brighter, clearer, younger looking skin too?
I've known the owners of Naomi Medical for some time now. Previously located in The Intermark, their Naomi Esthetique clinic was that happy balance between a medical centre and a beauty salon – a medi-spa if you must, offering aesthetic treatments using the latest in technology and product, in a warm and cheerful setting.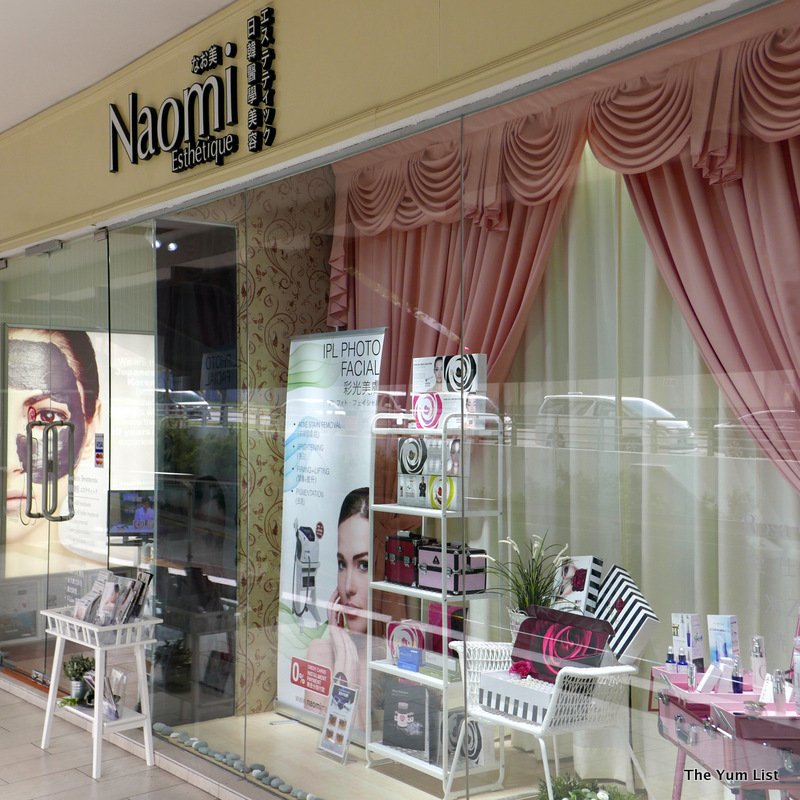 They've recently relocated to Solaris Dutamas, adjoining Publika, and alongside the move have become the sole distributor for very special lines of Korean and Japanese products, Rosa Cell and AXXZIA – Le Ciel de L'aube.
Japanese Products
Having sole distributorship for Le Ciel de L'aube and AXXZIA is no small accomplishment. Considered Japan's number one brand for eye care, the line has risen to quick fame and sees weekly openings of salons around Asia, and especially in China where the product has received much acclaim.
The team at Naomi Medical currently supplies to salons on a wholesale basis, but individuals are also able to purchase the products at retail prices. Lucky me got to take some of this high-end magic home to trial for a few weeks.
Wrinkling skin around my eyes and dark circles are my number one beauty concern, so the AXXZIA Beauty Eye Day Care Cream (RM498) and EMB 6000 Electro Massage Bar (RM488) used to apply it barely made it home before I pulled them out of the box to try. The cream is designed to be applied daily, and the massager helps improve circulation and assists the serum to penetrate the skin. I feel mild electric pulses similar to tiny pricks of a needle as I roll the bar under and around my eyes. I've only used the cream and massage combo for a week, but the area seems to have more moisture and be slightly more elastic already.
I begin thinking that I'll never need to visit a salon for a facial again when I test out Le Ciel De L'aube Aurora Face Mask (RM388). Coming five to a packet, the mask is saturated in a powerful essence that leaves my skin super hydrated, soft and silky.
Also from the Japanese range is the highly commended Le Ciel de L'aube Lucent Serum (RM1488). Used on a weekly basis, the anti-aging serum is said to make skin more supple and reduce the appearance of fine lines.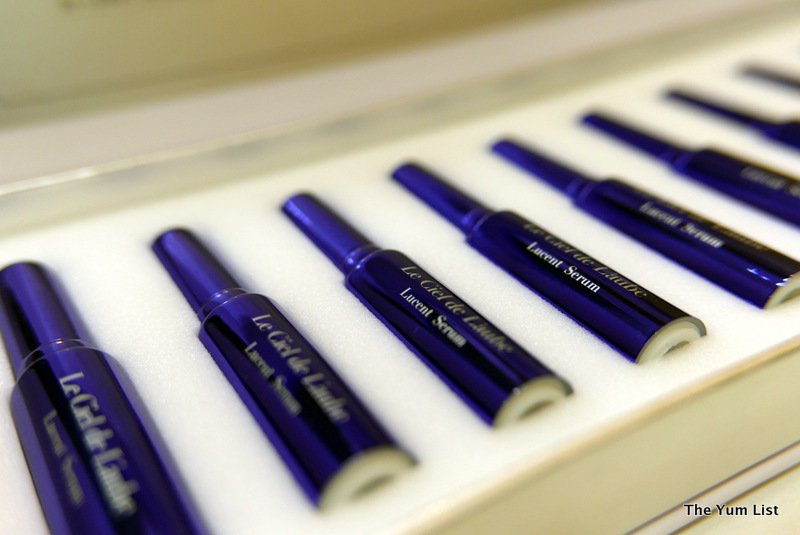 Le Ciel de L'aube Premium Serum (RM888) is designed for daily use, and I feel supports the work of the weekly Lucent Serum. Upon application I feel almost instant lift. My skin is moist and noticeably tighter. If I were on a budget and had to choose only one of four products I've sampled from this range, this would be it.
Korean Products
Collaborating with one of Korea's most notable plastic surgeons, President of the Certified Board of Plastic Surgery, Korea and ambassador for Rosa Cell, Dr. K.W. Chun MD PhD, Naomi Medical has formed a reputable partnership.
The Rosa Cell Skin Science range utilises the latest in stem cell research by harvesting plant cells from rose oil, to deliver anti-ageing products with immediate and longer-term benefits. Again, I'm fortunate to take a batch home for trial.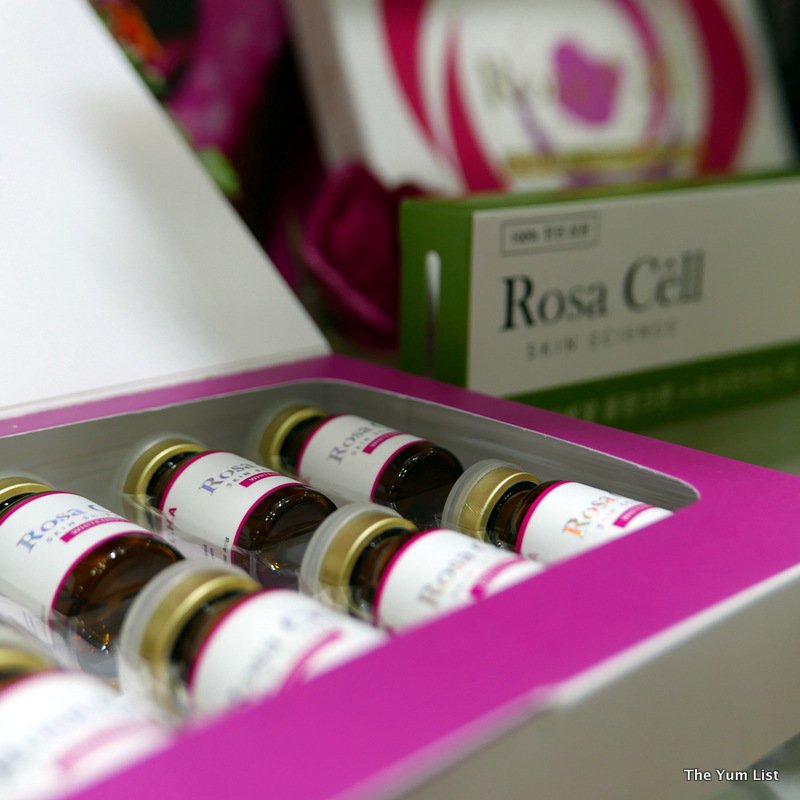 Currently Naomi Medical carries two series; Vita-C (for whitening and firming) and Stem Cell (for anti-aging), but with the arrival of the next shipment will have the complete range of offerings. Two solutions, a Hydro Solution and an Air Solution, are used in conjunction with one another to smooth wrinkles, lighten skin, lift and tone.
The Hydro Solution (Stem Cell RM1789.28, Vita-C RM1568.80) is more concentrated, similar in consistency to a gel. It comes with a micro needle roller, composed of 180 (!) 0.255mm needles. When applied to the skin's surface with just the finger tips, only 3% gets absorbed. The needle roller however pokes tiny holes in the epidermis, increasing absorption to 30%. One bottle is used in the weekly treatment. As I drive the roller in upward strokes over the hydro solution I detect the micro piercing with a light prickling sensation. It certainly feel nutritious, as if I'm feeding my skin a big plate of vitamin packed veggies.
The Air Solution (Stem Cell RM1992.80, Vita-C RM1789.28) is less viscous and a spray bottle is used to apply the liquid. It's recommended to use after the Hydro Solution, but also daily morning and night. Naomi even suggests that a squirt over makeup will keep the face looking fresh and dewy. Effects over time are toning, whitening and reduction of wrinkles.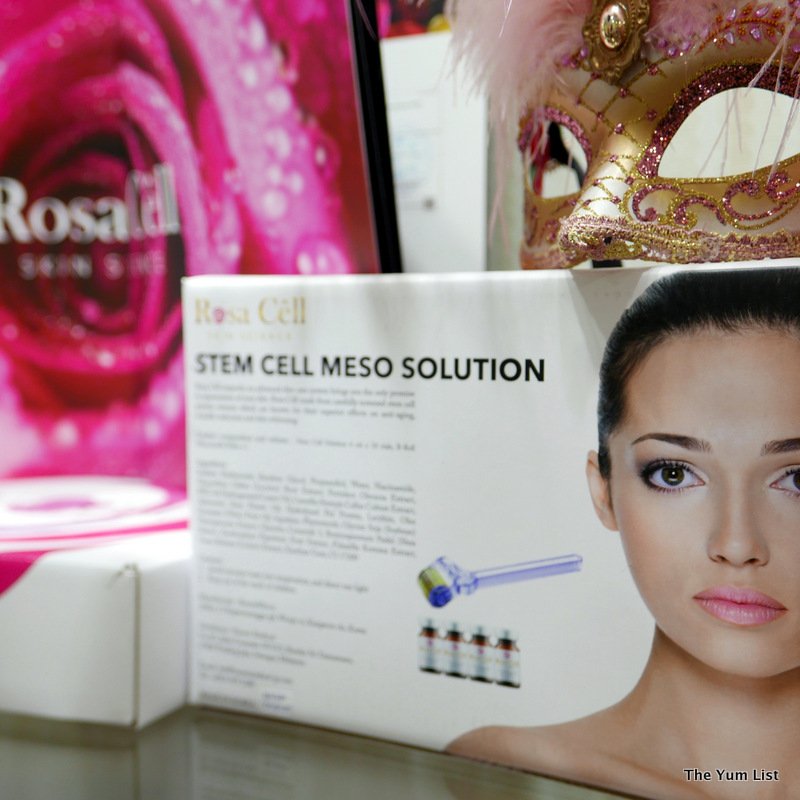 To find out more about Rosa Cell and AXXZIA – Le Ciel de L'aube you can visit Naomi Medical in Solaris Dutamas or attend the upcoming beauty trade exhibitions and conventions in Kuala Lumpur, where Naomi and her team will be showcasing the current line.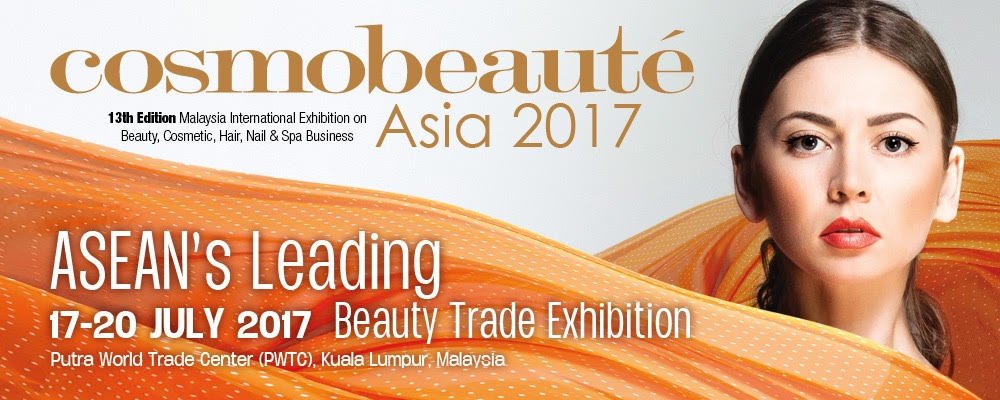 Reasons to visit: sole distributor of two highly acclaimed aesthetic brands from Korea and Japan, Rosa Cell and AXXZIA – Le Ciel de L'aube. Available for both wholesale and retail.
Naomi Medical
A1-UG1-08
Solaris Dutamas
Jalan Solaris Dutamas 1
Kuala Lumpur, Malaysia
+6 012 918 2222
www.naomimedical.com
www.naomimedical.co