Words: Sandrina Duniau     Photos: Monica Tindall
Did someone say cakes?? It's in Bangsar Shopping Center and it's Just Heavenly!
Nigel and Allan, the chefs behind Just Heavenly, started to bake cakes and desserts at Allan's mother's kitchen 17 years ago and opened their first cafe in Bangsar Shopping Center (BSC) a year later, in 2002. Now, the group includes three standalone kiosks (in Damansara Heights, Jaya One and Genting Skyavenue) as well as their flagship store in Bangsar, where they sell not only cakes but also savoury mains and salads.
Their flagship shop is situated on the 2nd floor of BSC, you can easily spot it when you look up from the main entrance with their discernible blue and white logo. Depending on your mood, choose from two settings: sit near the kitchen in the blue background, or next to the "pantry" for more lights, perhaps a better place if you're stopping by with your laptop.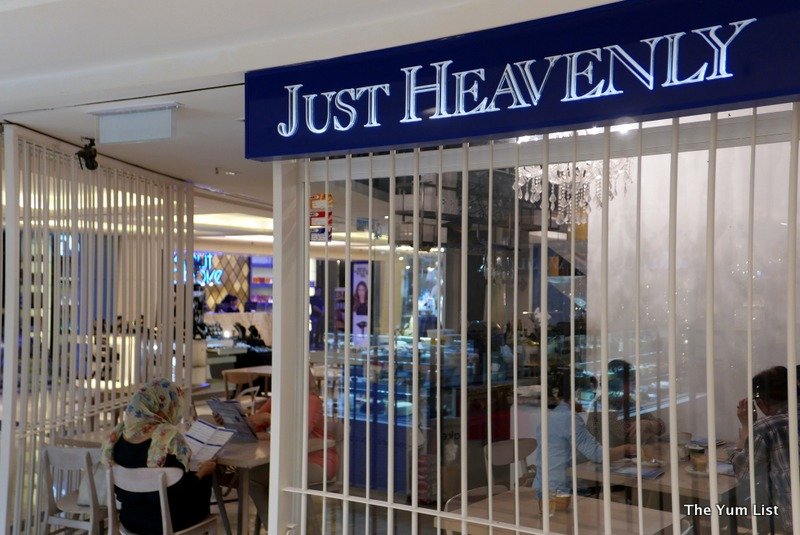 Just Heavenly is deliciously notorious in Kuala-Lumpur for their cakes but few people know they also have a food menu that's equally tempting.
To start with, an avocado smoothie, or Avocado Love (RM19), which cannot be healthier as it includes only avocado, lime and milk. It tasted very creamy and fresh. I could consider it a meal on its own, or recommend something light to go with it.
If you'd like a refreshing beverage that goes well with a variety of dishes, I'd also recommend Limeade (RM11), a lime lemonade soda which brings together the sweetness and acidity of the lime.
Our first course was the Aglio Olio Chicken Pasta, available as a set lunch at RM20 from 12 pm to 3 pm on weekdays only. The set comes with a refreshing glass of iced lemon tea, a nice touch to temper down the spicy and peppery pasta.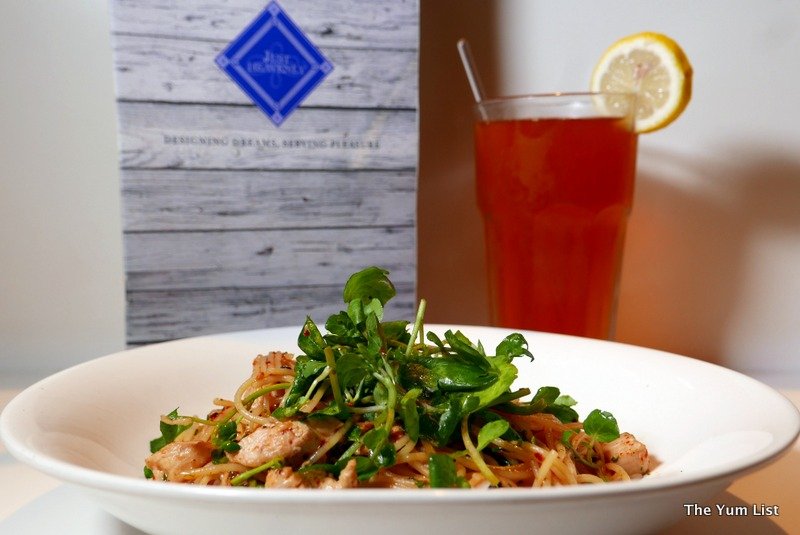 All of us really liked the fresh Char Siew Chicken Salad (RM 21) with home-made Char Siew sauce, a type of sweet barbeque sauce with marinated chicken, fresh watercress, grated carrots, onions and cherry tomatoes.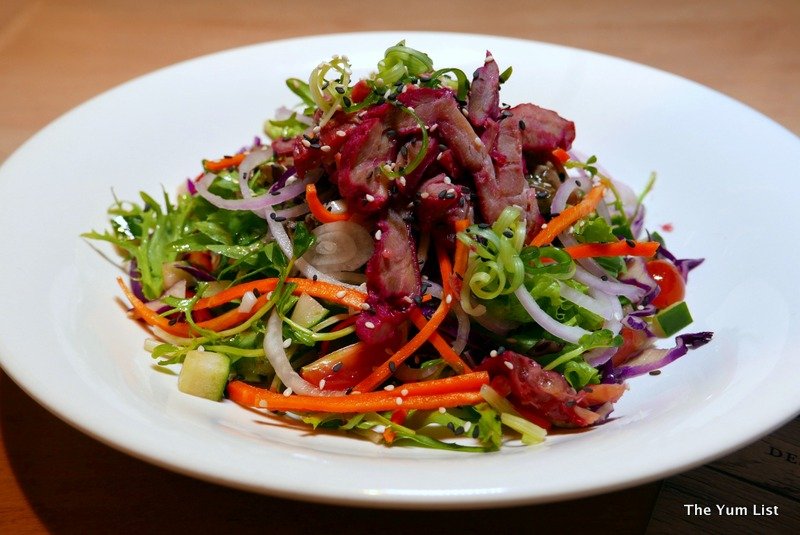 We followed the course with the Fish Finger Day's Digits (RM16); a freshly fried battered fish served with ginger pickled onion aioli. I really enjoyed this dish as you can taste the freshness of the fish and the home-made non-oily batter, which for me, makes all the difference in the world.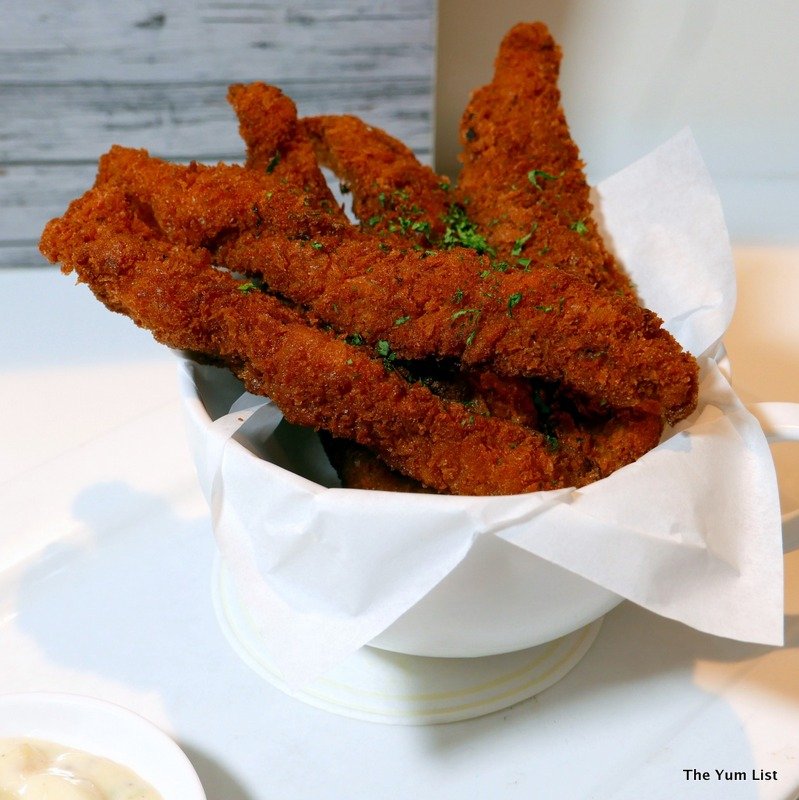 Up next was The Growl (RM28), a large portion of minced beef pie with mashed potatoes and mushy peas on a crispy pastry, served with a mushroom sauce and onion rings, which Caning happily devoured!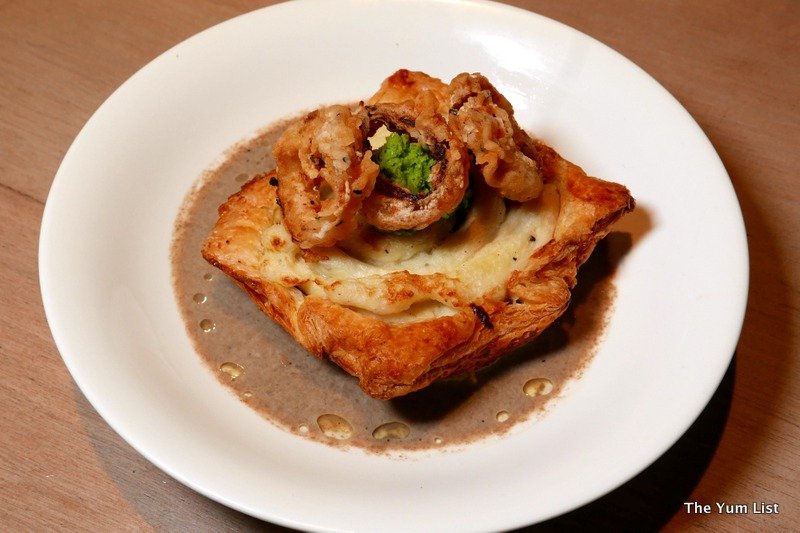 To finish with the mains, Nigel insisted that we try the Curryeggy (RM 26). Although I didn't think I would have enough space for the rest (my eyes were on the cakes), the chicken and chickpea curry topped with a cracked egg delighted my taste buds, from texture to the mild curry taste.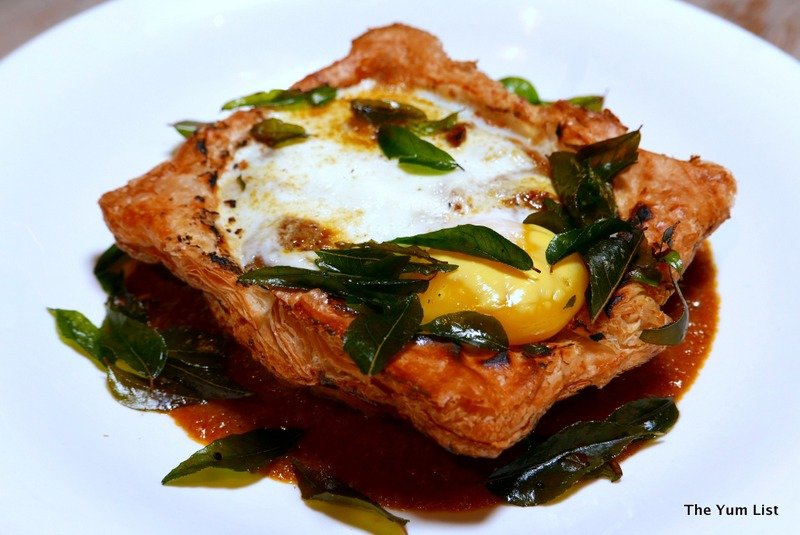 If you come to Just Heavenly just after lunch, you can enjoy the Hi-Tea Set for Two (RM 39) from 2 pm to 6 pm. The set features club sandwiches (fried eggs, salad, cheese and chicken ham), cream and strawberry tarts, a slice of plain chocolate cake, scones with jam and cream, two types of macaron and two types of éclair. As the name indicates, it's also served with tea: choose from Darjeeling or Earl Grey tea.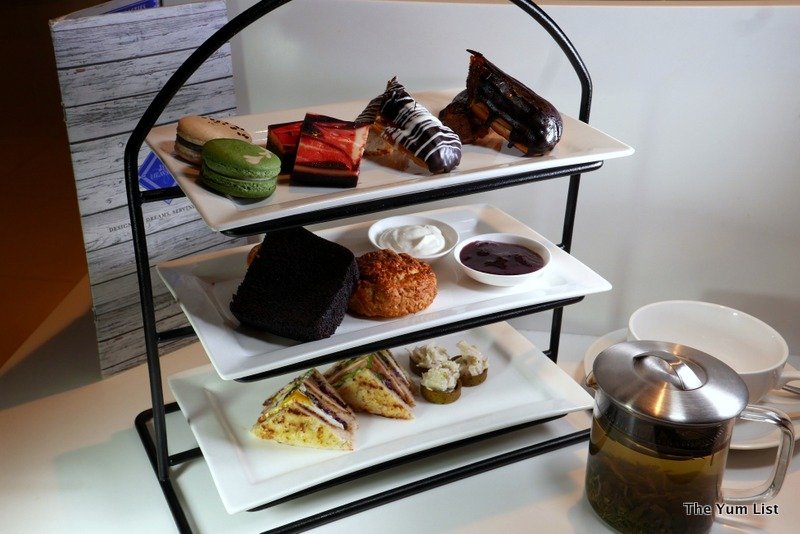 I am all about eating healthy, but…. not when I step into Just Heavenly! In an ever-expanding Kuala-Lumpur jungle of oversweet, dry and not so good cakes, Just Heavenly brings up the next-next level of cakes to the sweet tooth of Kuala-Lumpur with their gorgeous flavours and designs. As Nigel, who was sitting between Monica and me, described to us the cakes we were going to sample, my eyes sparkled, yes… I love cakes!
We started with the Black Velvet Cupcake, a bamboo ash cupcake with black sesame icing. This cupcake is so gorgeous I didn't want to eat it, and it "almost" sounds and tastes healthy. Monica and I's favourite cake was the Sticky Date pudding, a dense date sponge served warm so that the salted butterscotch icing melts into a delicious sauce.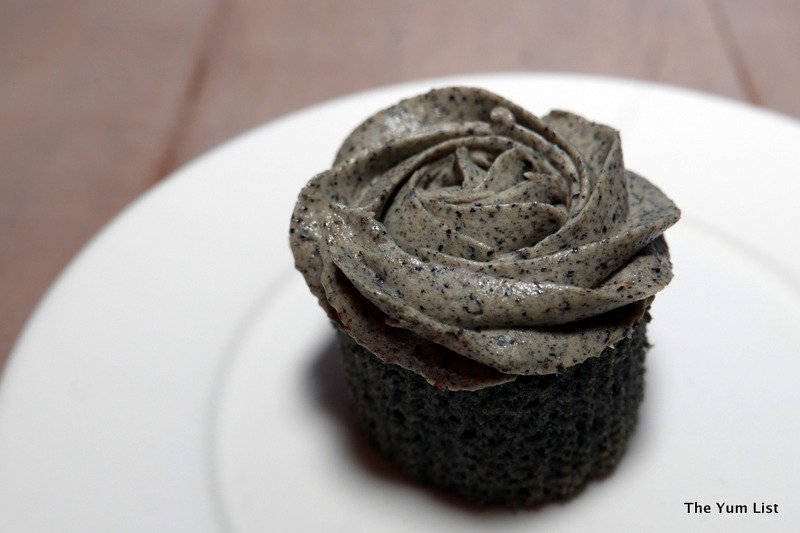 I left the sticky date pudding for Play It Again Sam, a tribute to Nigel and Allan's dear friend. Play It Again Sam made me think of an English trifle in a form of a cake, layered with bananas, strawberries and chocolate, topped with fresh cream. I have a thing for fruity cakes so when Nigel spotted me from the back licking my fork clean, he came out laughing telling me I could have more… oops, am I that obvious?!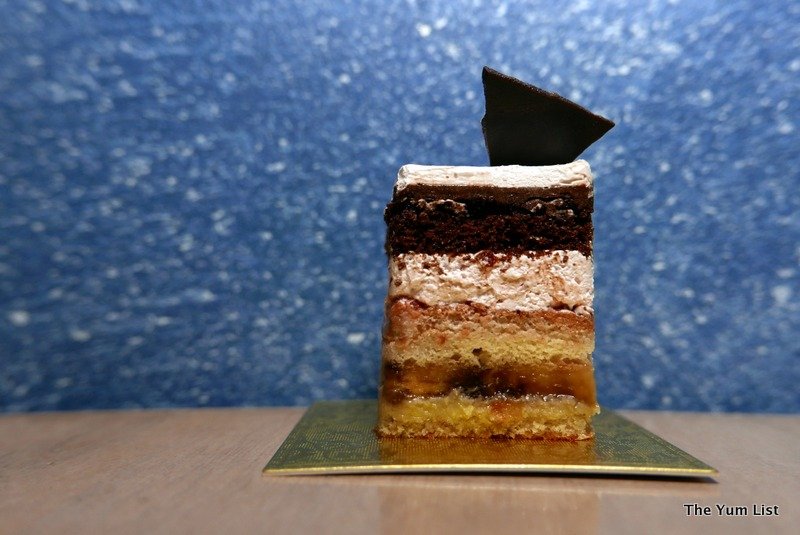 Kelapa Melaka Pie was Caning's favourite cake, a Malaysian-inspired dessert with salted Gula Melaka cream and coconut custard, not overly sweet but creamy with grated coconut on top.
Prices vary from RM9.50 for cupcakes to RM18 for a slice of cake. Whole cakes are priced from RM90+ to RM170+.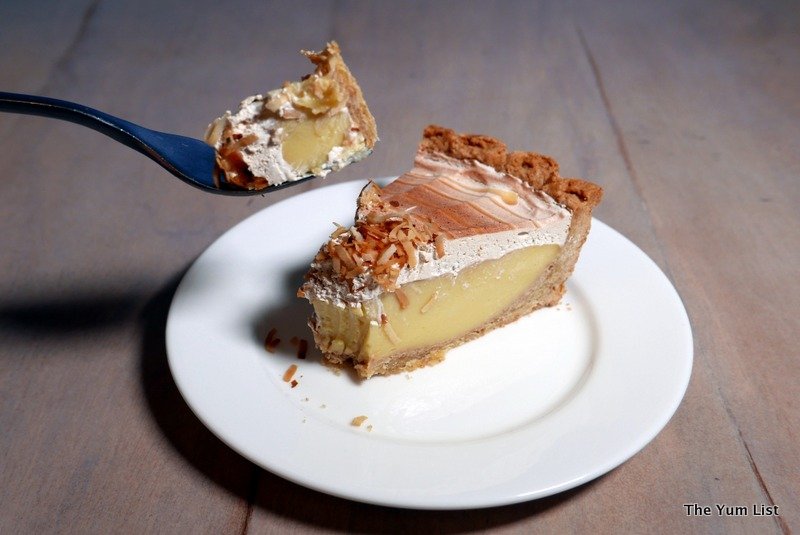 I like my cakes with tea so naturally, I finished the copious meal with a very fragrant peppermint tea (RM11) served in a pot while Caning and Monica had a Cappuccino (RM12). Peppermint tea is my favourite after dinner as this is a fantastic beverage to help digest!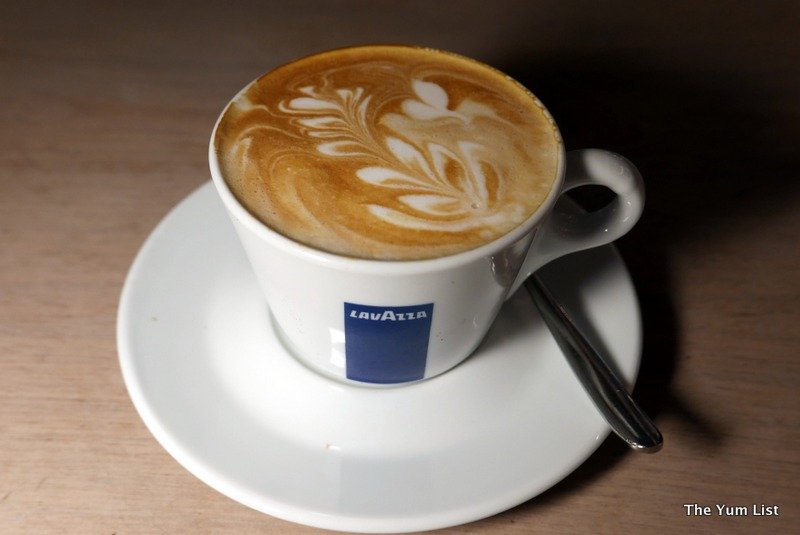 The tasting session was followed by an event occurring at Just Heavenly, where Nigel and Allan promoted a digital detox with @the5story, handmade leather journals, and @PenGallery, showcasing fountain pens. We all entered into a competition to draw the best cake and I think Monica should have won… Just sayin'…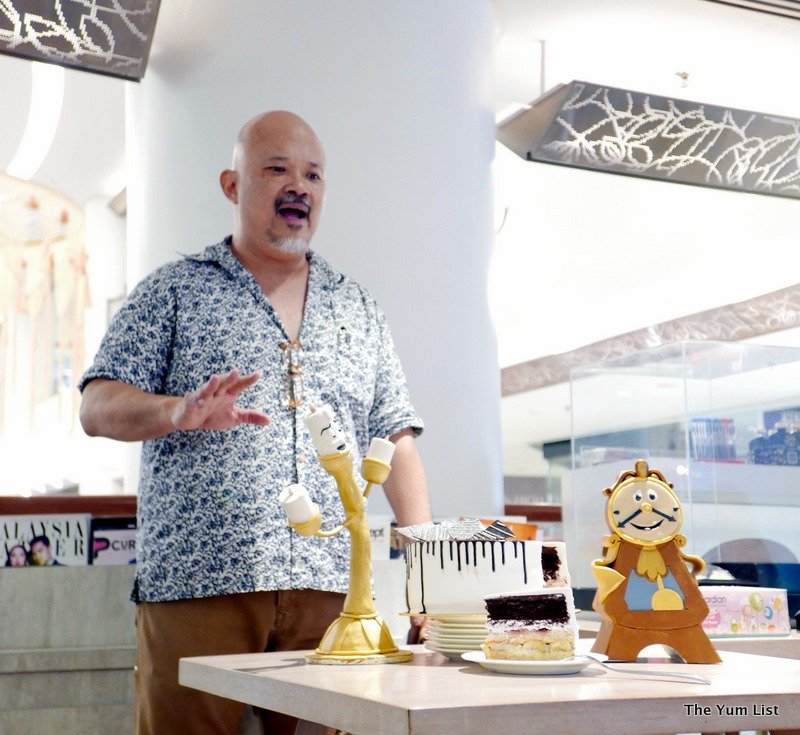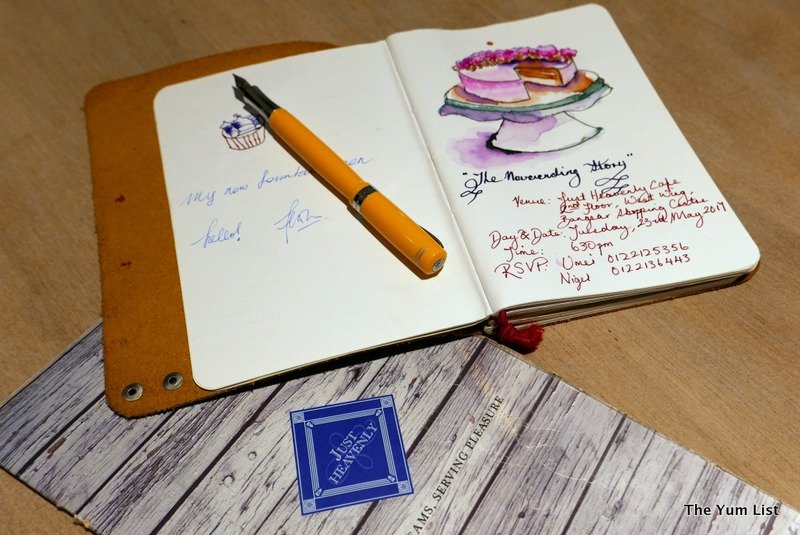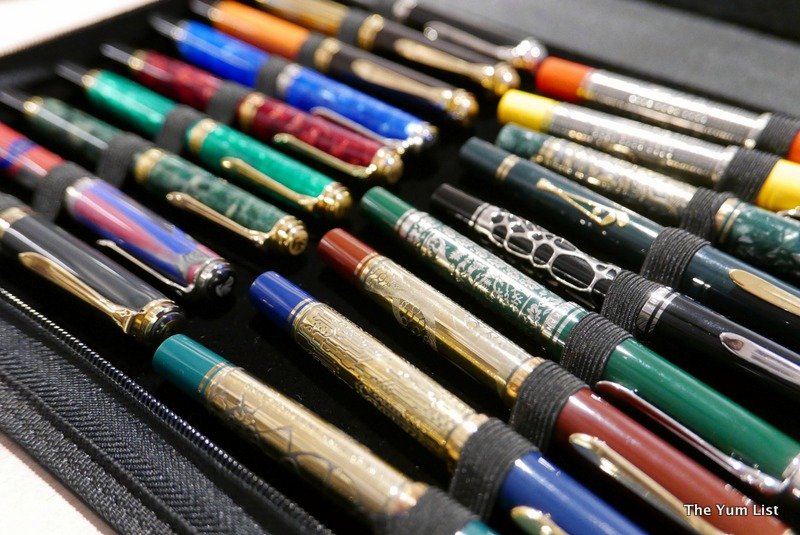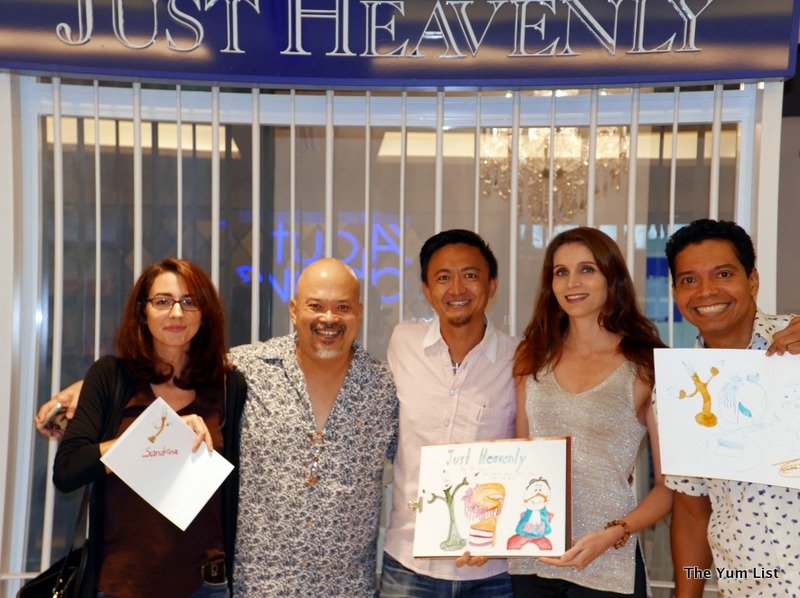 Reasons to visit: The Char Siew Chicken Salad and Curryeggy, but mainly for desserts, especially Sticky Date pudding and Play It Again Sam with a cuppa.
Just Heavenly
Bangsar Shopping Centre
285 Jalan Maarof
Bukit Bandaraya
Kuala Lumpur, Malaysia.
Opening Hours: 10 am – 10 pm 7 days a week
Website: http://www.justheavenly.biz
Facebook: https://www.facebook.com/justheavenly.my/
Instagram: justheavenly.my
Email: [email protected]
Phone number: +6 019 334 1366