Words: Trina Cobbledick    Photos: Monica Tindall
We all have memories of grandma's cooking and nothing can beat the warmth and comfort of these favorite dishes. A recent afternoon visit to one of Petaling Jaya's newest noodle houses, Mian, amazingly brought me right back to her kitchen – in very different surroundings.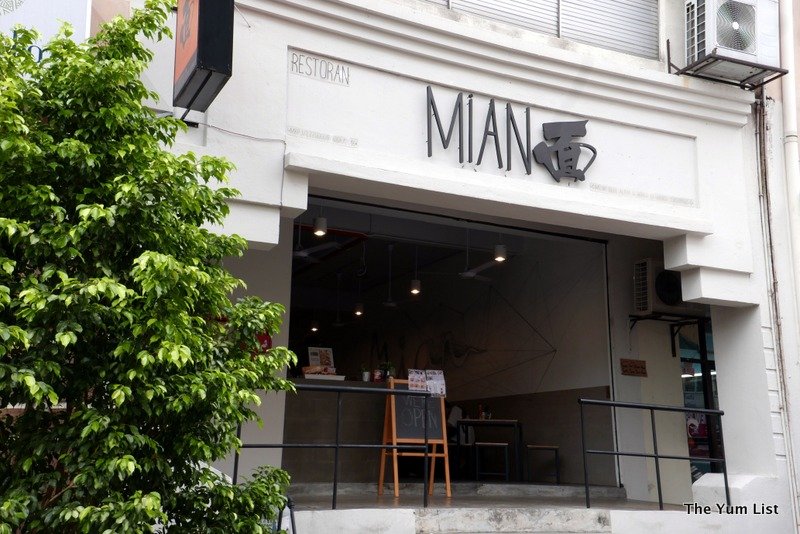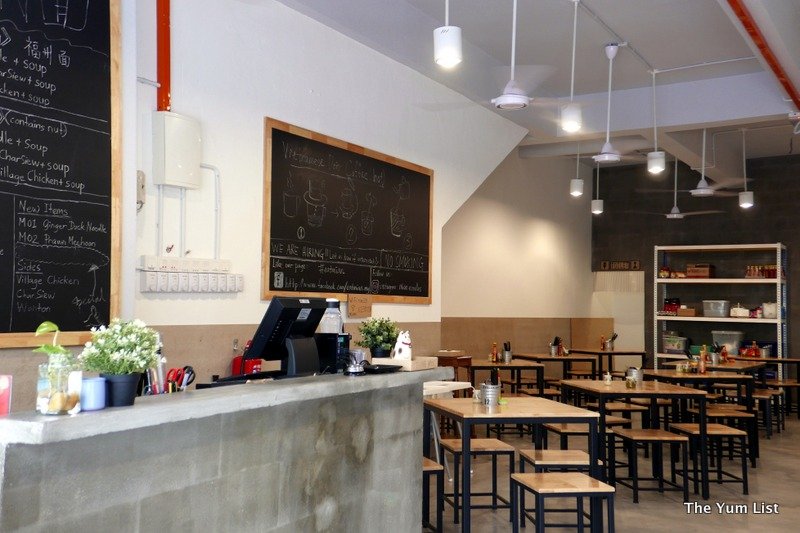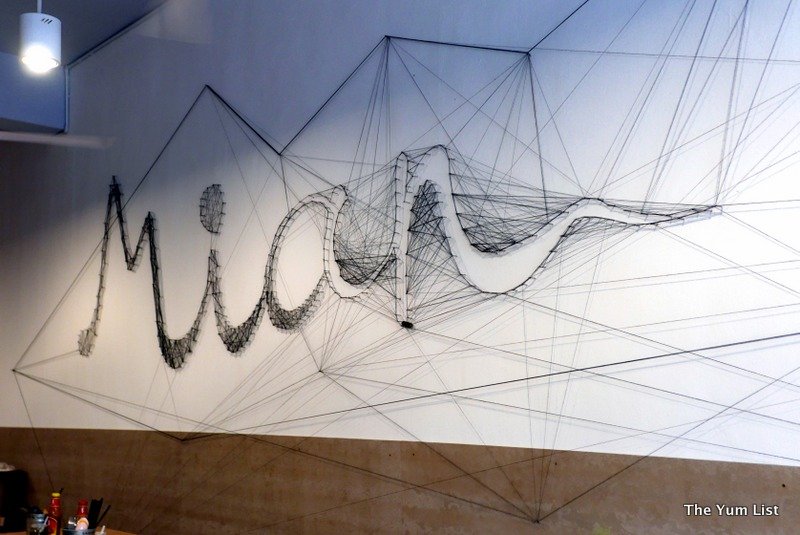 The Team Behind Mian
Simply put, Mian is grandma's kampung kitchen in a contemporary setting. Like the words silk-screened on his shirt,"Bigger, Better, Crazier," owner Guoyi went from selling char kway teow at a farmer's market in Hawaii while he studied International Business to him and his wife, Jacy starting up the restaurant seven months ago. The care and pride in ingredients, process and product, and desire to preserve nostalgia from their childhood are evident in the traditional Malaysian kitchen at Mian.
Drinks
We started our trip back in time with Kopi Peng (RM2.50). Attention to detail is apparent in the preparation of the perfect cup. Using locally roasted beans the coffee is brewed for three and a half minutes and then pulled through a cloth filter in the traditional method until aromatic. Evaporated milk is added for body and optimum frothiness and condensed milk gives it a sweet balance. Since it was an especially hot afternoon, Monica and I chose to have ours chilled. We also tried the traditional pulled tea, which is brewed according to traditional method. Hand whisking just before serving creates a frothy finish.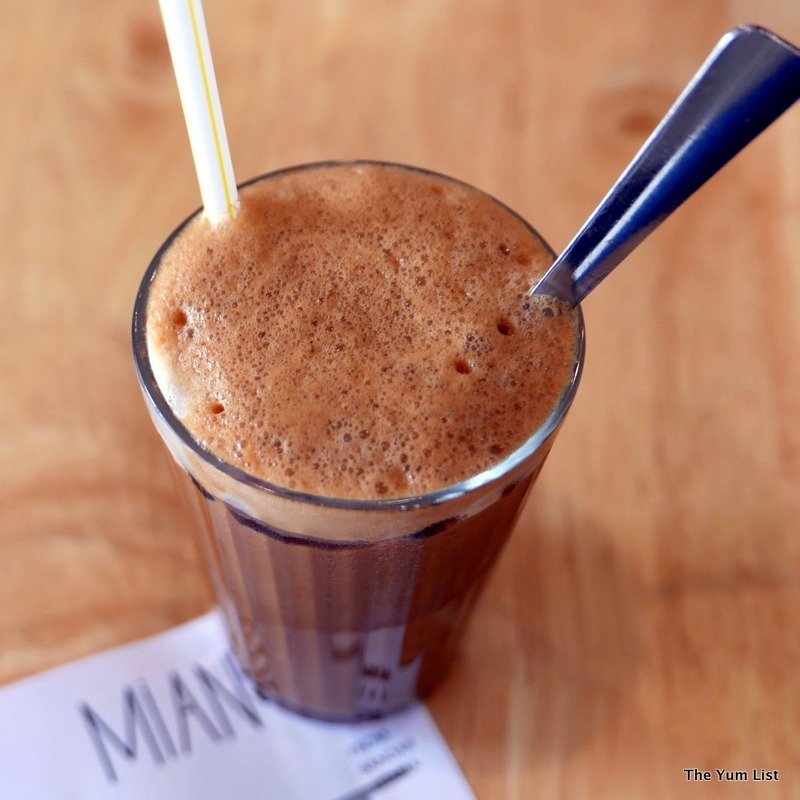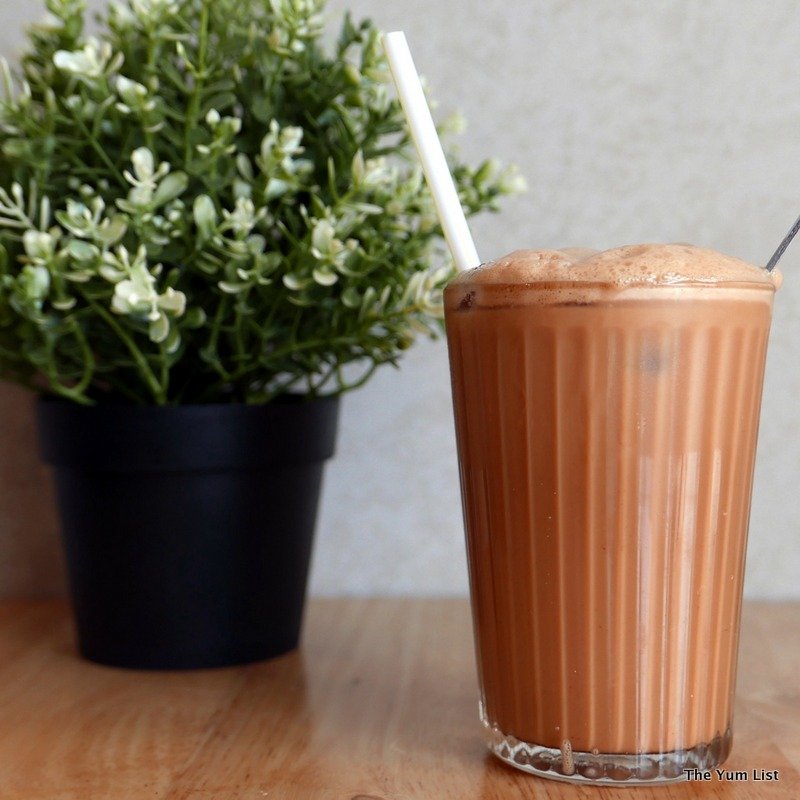 The Food
Mian, literally means "noodle" in Cantonese, and noodles from a boutique supplier in Guoyi's hometown made with egg yolks and chemical-free are the main event. The Black Kampua is a traditional dish from Sitiawan and the specialty of Guoyi's very own granduncle in his hometown. Guoyi recalls fond memories of devouring this dish from his uncle's noodle shop across the way, but with age the noodle shop has ceased operation and the special recipe could have just as easily disappeared. With a mission to keep this gourmet heritage alive, kampua is now a star attraction on Mian's menu.
I approach the generous portion of long (for longevity), springy noodles with caution. When sharing a sample of these noodles, it's difficult to know which utensil will serve as the best tool of attack and result in the least amount of mess. "Don't be afraid to be rude with the noodles," Jacy tells me. "That is the best way to get all the flavors and the full experience." She is right. Vigorously mixing in pickled garlic along with their homemade sauce gives an added zing to the contrast of flavours. Bean sprouts add a crunchy texture and freshness. Superb!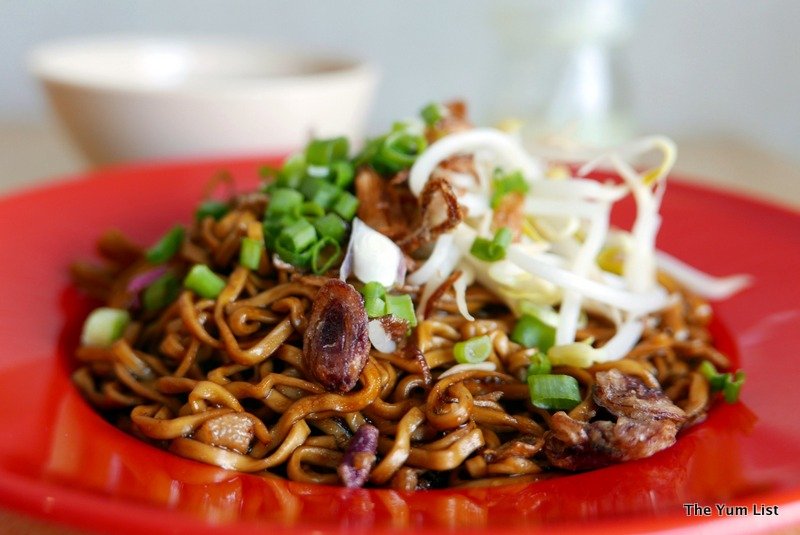 The White Kampua is one of Mian's top sellers. We learn that this dish is originally from Fuzhou, China and this recipe is borrowed from Guoyi's aunt from Fuzhou. The three-part sauce is made of pork lard, peanut oil and soy sauce. This time I'm a bit more adept at "rudely tossing" the noodles and eagerly accompany each bite with the pickled peppers provided. Priced at RM6.90 (sm) / RM7.50 (lg) both Kampua dishes are served with two wontons and soup. Both are equally delicious, and both Mon and I would have a hard time choosing one over the other on a return visit.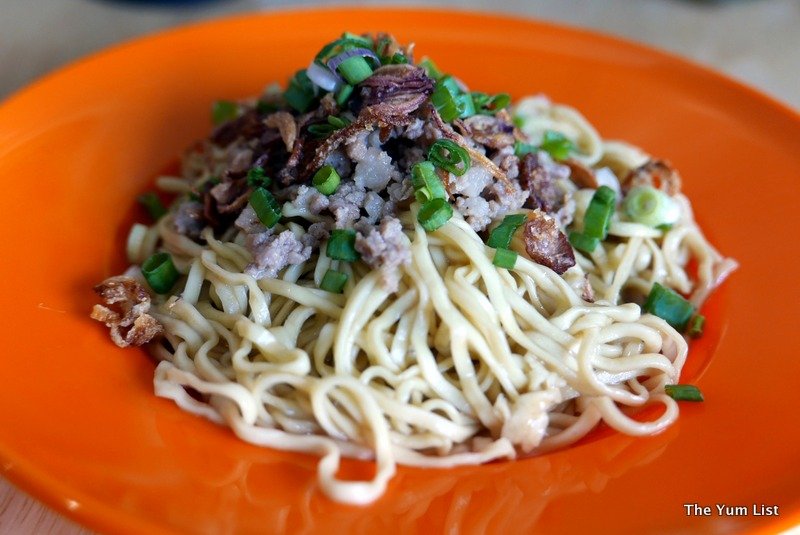 No noodle dish is complete without a side order of meat and Mian has some tasty pork and chicken options to choose from. Fresh and quality ingredients are equally important with their meat selection. Free-range from the village, chickens are selected each morning from the market. Their colour, size and skin must be perfect to be selected. Using Jacy's grandmother's recipe, the Village Chicken (Quarter RM15/ Half RM 30 / Whole RM60) is poached whole to allow the skin to perfectly moisten the meat. A light soy sauce and chili padi gives a nice blend of salt and spice – really yummy.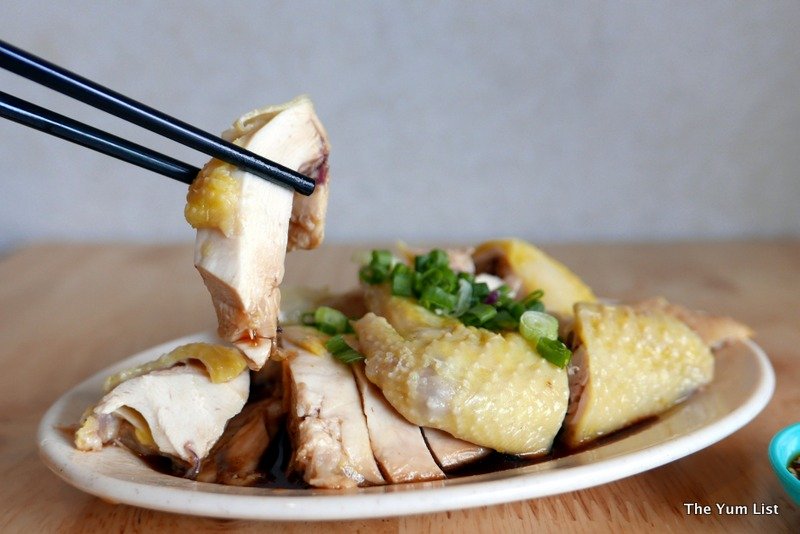 The Charsiew or barbequed pork belly (RM5/pax or RM10/100g) only uses the best center cuts of the belly. Similar to traditional Cantonese style, the meat is cooked for one and a half hours over charcoal to tenderize and infuse the flavors. Served glazed with homemade barbeque sauce the slightly sweet and smoky flavor had me quickly going in for a second (and a third!) strip. The Siew Yuk or roasted pork belly (RM6/pax or RM12/100g) was equally succulent and complimented with crispy crackling. It's quite an art to get the layers of fat, meat and skin cooked to optimise each, but Guoyi and Jacy have it mastered.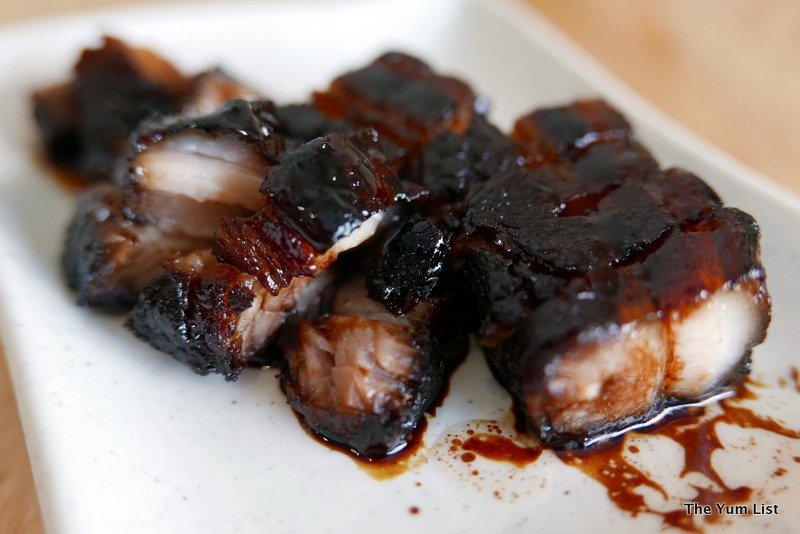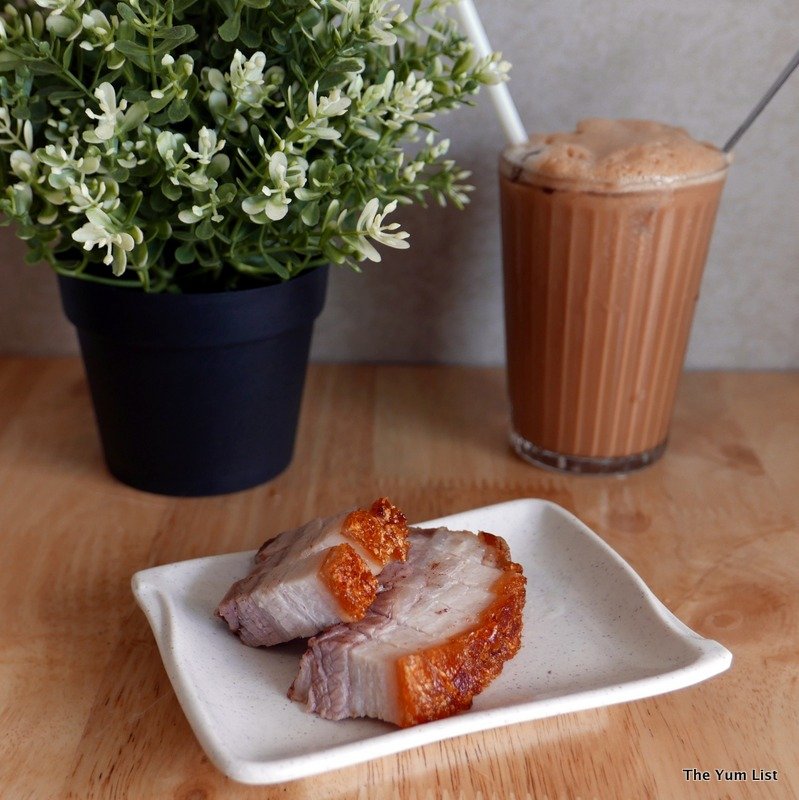 We can highly recommend the noodle soups as satiating bowls sure to keep you full for an entire day.
The Penang Prawn Meehoon was lively with flavours made from a broth of pork bones, prawn shells and dried anchovies boiled down for five to six hours. A halved boiled egg, plenty of meat, and crunchy bean sprouts contributed loads of texture, a punchy sambal added even more power.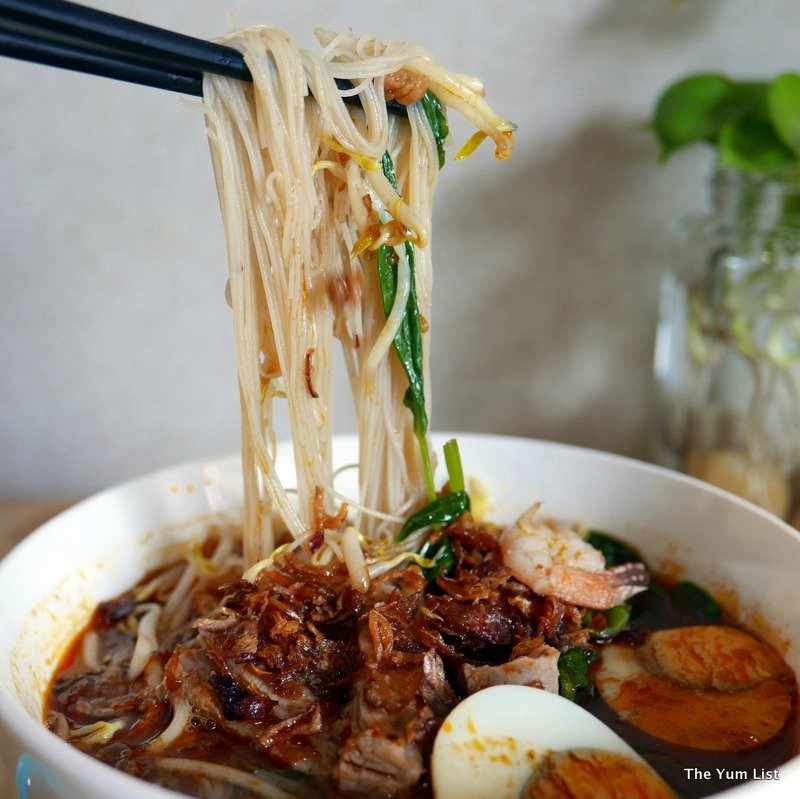 While the Black Kampua is Guoyi's most endeared dish, the Ch'ng Tong Loushuffen, literally translated as "rat-tail noodle soup" because of the shape of the noodles not the presence of rat tails, is Jacy's favourite. This clear noodle soup with minced pork has ancestral healing powers. Jacy fondly remembers her grandmother serving this to her whenever she was feeling unwell. The Mian version is spiced up with pickled vegetables. The result is a simply delicious comfort food. Both soups are priced at RM8.50 for a regular bowl or RM9 for a large.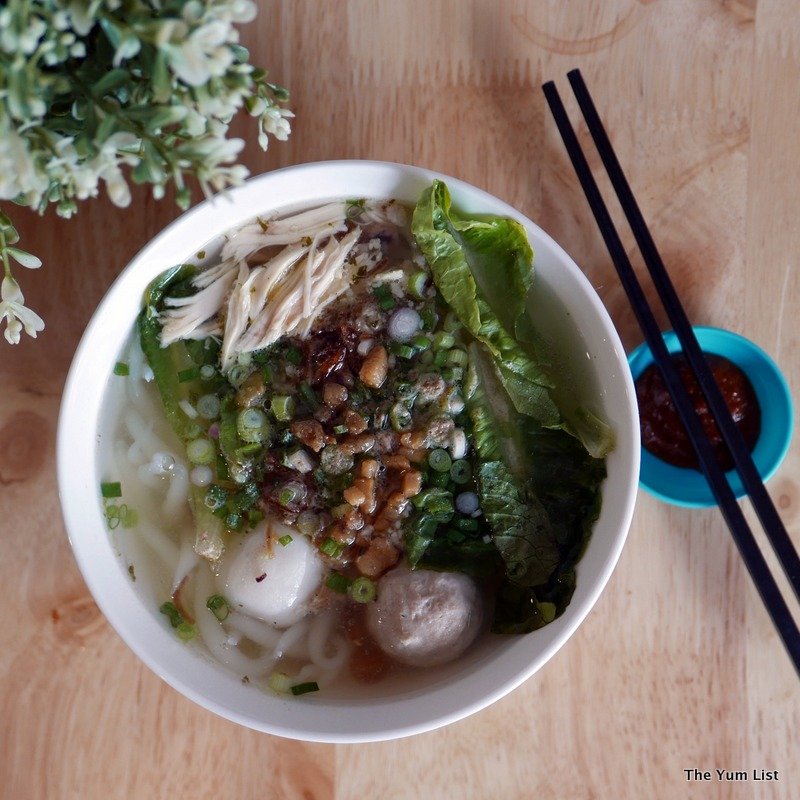 With our bellies full, Vietnamese Drip Coffee (RM5) was a flawless way to round out the meal. The hypnotic drip through the double filter caused us to slow down and let our food digest and unwind with conversation. Nostalgic tales were the theme. Once the drink was ready, mixed with condensed milk and served with iced, we lingered for a while over the bitter and sweet flavors – and the fond memories.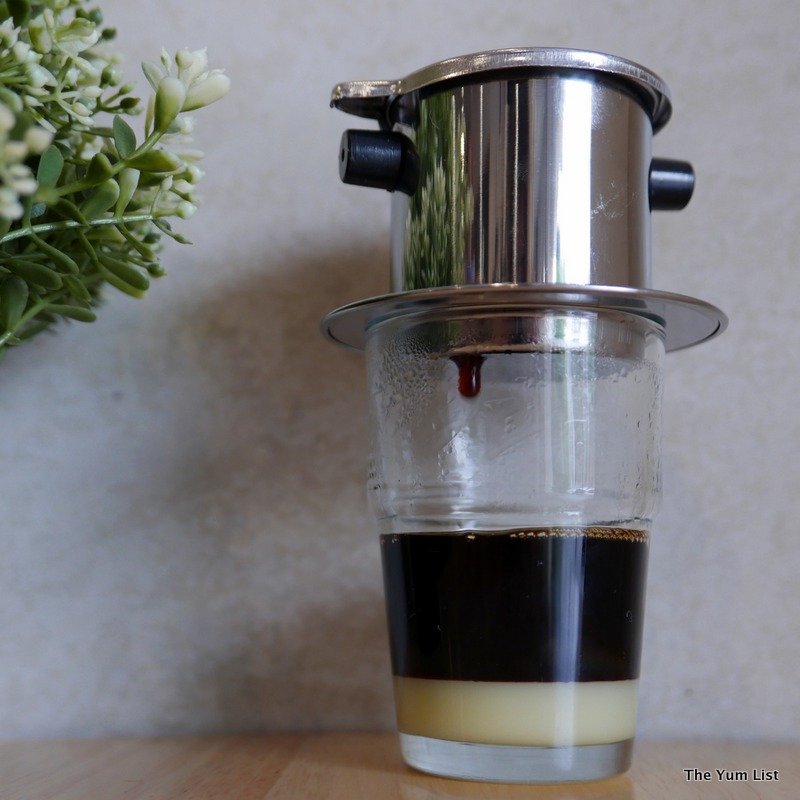 Reasons to visit: Value-for-money prices, clean contemporary setting, high quality ingredients, friendly owners and the chance to experience Sitiawan tradition make this a perfect spot for a memorable brunch or lunch.
Mian
 – Noodle House
No 9-1, Jalan PJU 1/3C
Sunwaymas Commercial Centre
Petaling Jaya, Malaysia
+6 0166928147
www.facebook.com/eatmian.my/
Hours: Tuesday to Friday 10-4 / Saturday and Sunday 9-4