Suzie Wong
Words: Matt Jones     Photos: Monica Tindall
You know you've arrived somewhere special when you don't actually realise you've arrived. Tucked away down an unassuming laneway, the entranceway to Suzie Wong delicately and enigmatically begins with a bright firecracker red umbrella and a discrete doorway, skirted only by a couple of cheongsam- suited hosts who usher you inside. And, like Alice down the rabbit hole into Wonderland, the journey begins…
In keeping with the secretive speakeasy theme, passing through the red awning doorway finds you stepping into a miniature traditional Chinese noodle market, serving a carefully curated and equally miniature menu of bowls of noodle and dumpling deliciousness for that post-drinks snack (or pre-event meal if you arrive famished or sensibly fill your stomach before you begin boozing).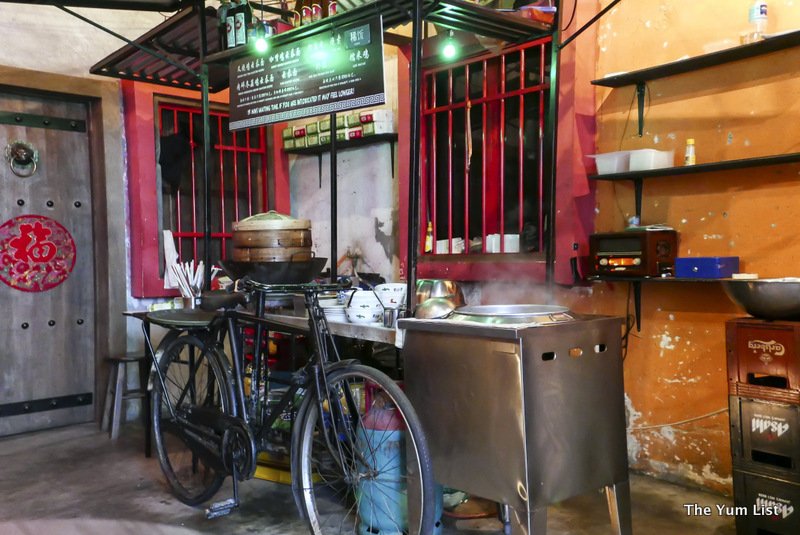 From there you enter into the Robert Room and it's all about the glamour. From the red-velvet seated performance swing to the oversized chesterfield couches, double height vaulted exposed brick walls, arch windows and armour-plated steel guards watching over you, it's abundant sophistication. So named after Suzie's fictional lover Robert Lomax, a British artist living in Hong Kong, the Robert Room reflects a more masculine vibe to the venue.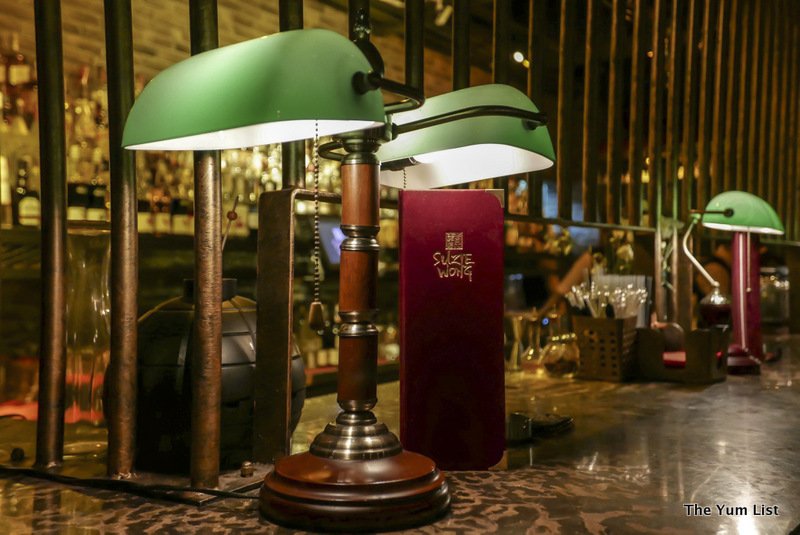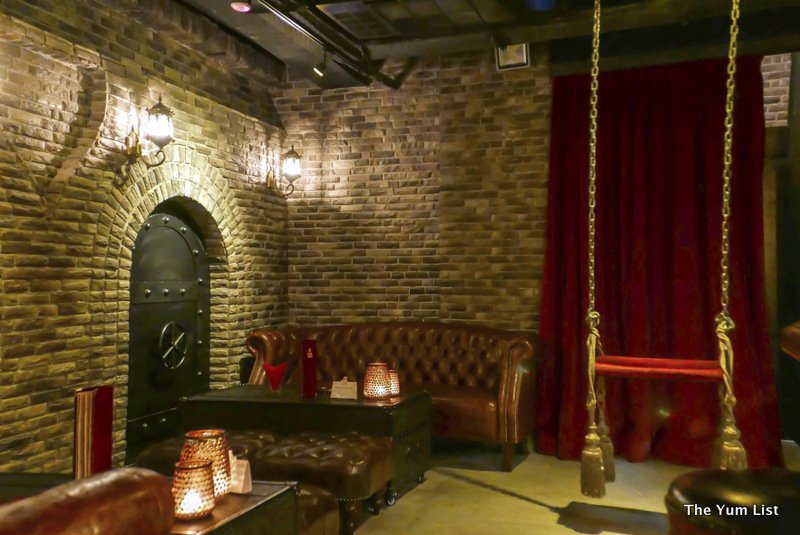 Guided through a cheeky labyrinth of hidden doorways and corridors, we emerge through a velvet curtain into the Suzie Room; a sumptuous visual cacophony of Chinois and Victoriana. Crushed velvet upholstered lounges, chaise longues and living-room sized vignettes to create private zones that keep you at one with the pulsing energy of the room but at the same time in your own zone of intimacy. With her ceiling ornamented with a flock of bamboo and wooden gilded Chinese birdcages and wall murals of society ladies of the time elegantly holding pipes, the feeling evokes the luxe mid-century opium den salon that characterises Suzie Wong in her heydey.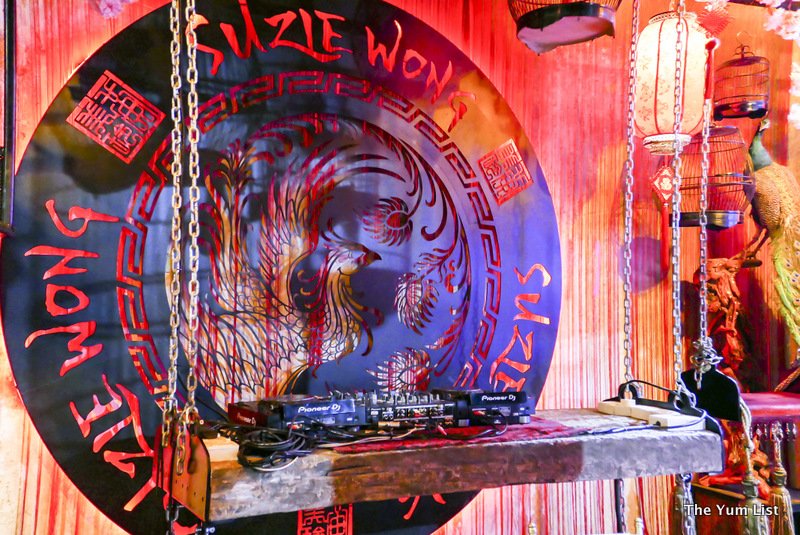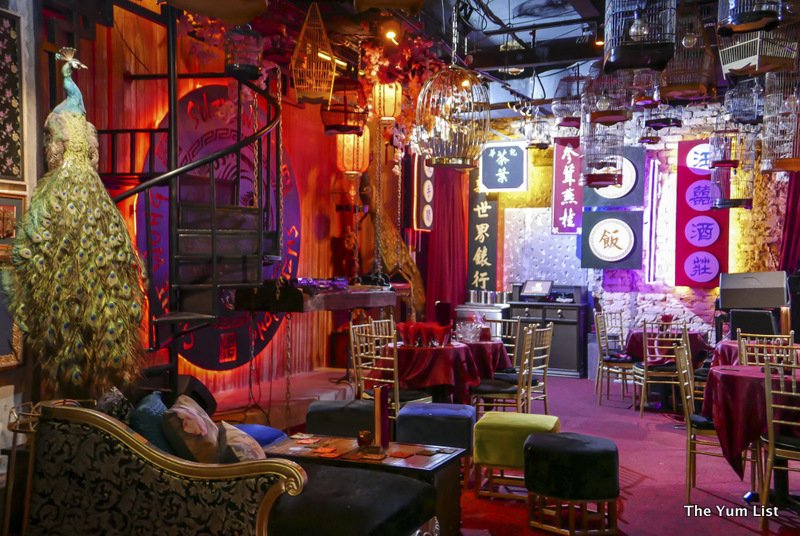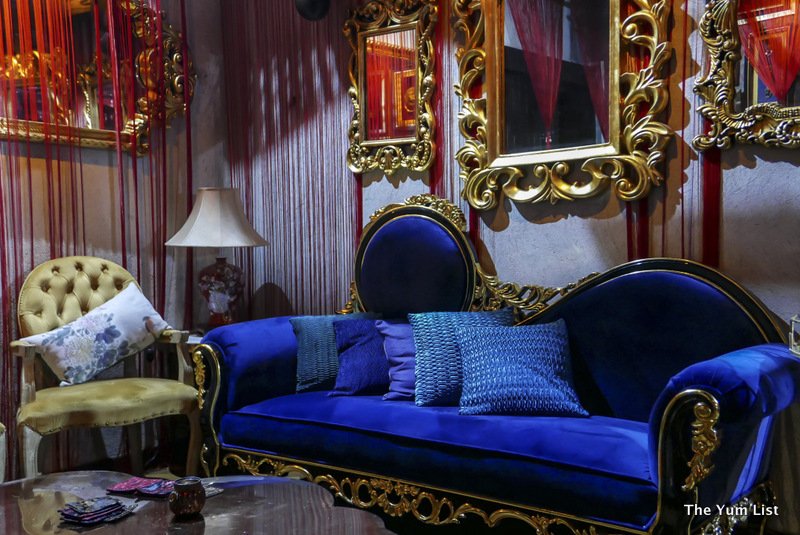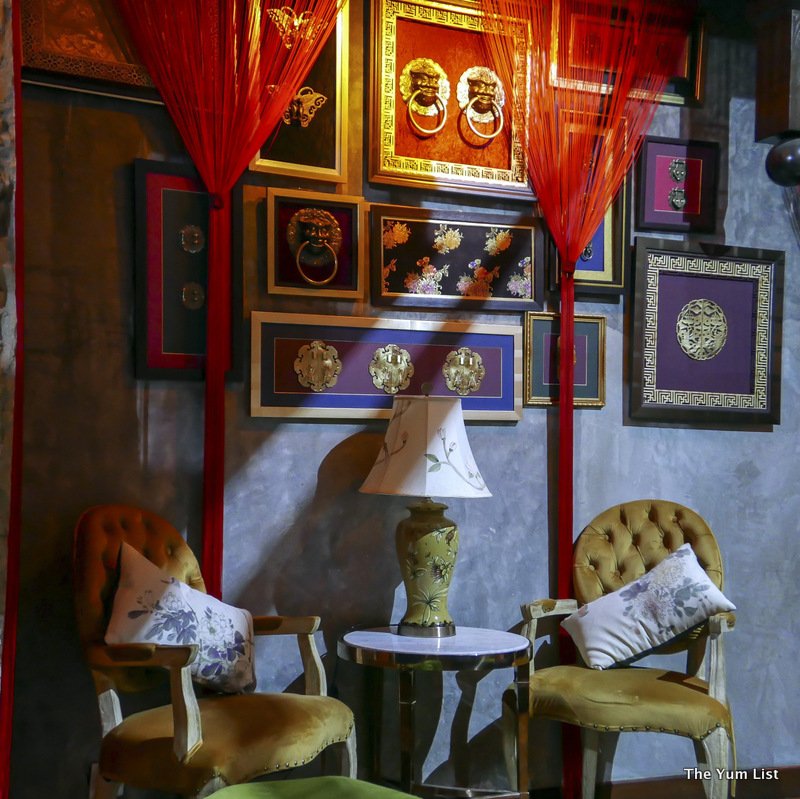 Perched at the bar under the long windowed atrium, we let our host (and Beverage Manager) Erik Fiza take us on a journey of some of Suzie Wong's finest cocktails.
'Robert Lomax' arrived first, with all the drama of sitting under the dome of a hickory smoke-filled bell jar. Akin to a Negroni, this orange-noted concoction has the added twist of Pei Pa (traditionally used as a Chinese herbal medicine) giving it a herb-like flavour. Robert Lomax is poured over a single golf ball of ice and completed with the garnish of a flower.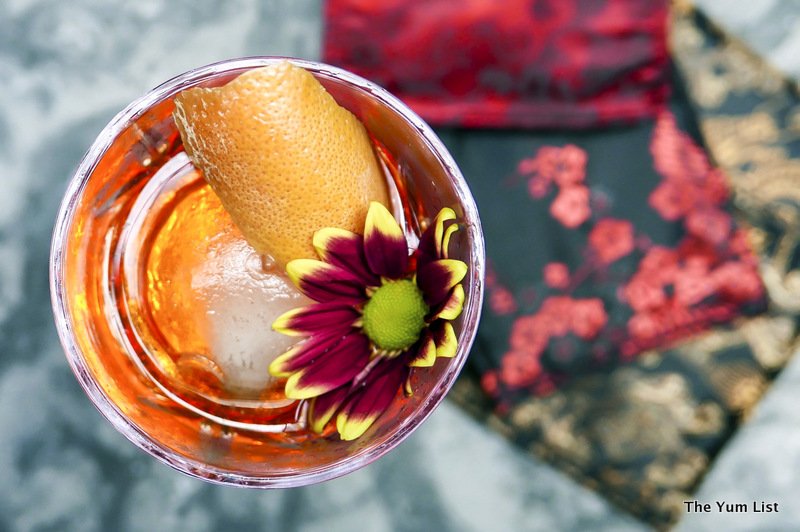 Continuing with the theme came the 'Smoked Old Fashioned'; a mix of single malt whisky, orange zest and bitters, set off with a blue orchid and arriving in a smoke-filled decanter of hickory chips, poured into a hand cut crystal glass.
In a more refreshing twist, 'Flower Power' is a citrusy gin, thyme and elderflower liqueur delight set off with a generous head of elderflower foam and a sprig of aromatic thyme, presented in a new-fashioned Burgundy long stem.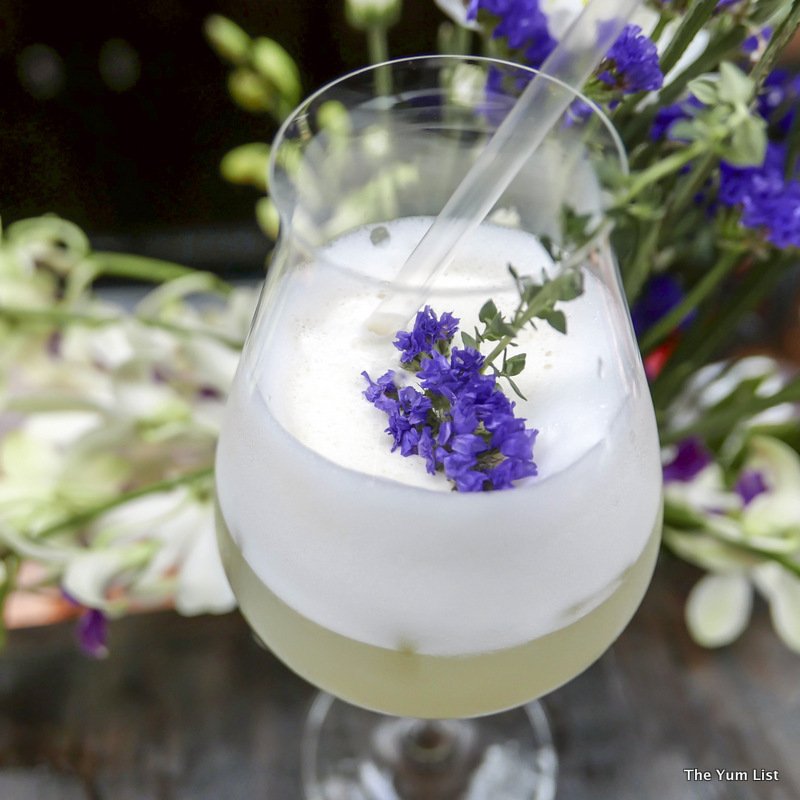 For those with a penchant for the medieval and ghoulish, 'Terracotta' arrives in perhaps the most inventive of drinking vessels I've had the pleasure of imbibing from; an ornately pewter-wrapped skull and bones goblet adorned with a scalp of cinnamon stick and a spruce of bright yellow flowers. "Ohh Christmassy!" was Monica's wide-eyed description of this single malt, Galliano, Amarula and Pumpkin-spiced syrup drink, with citrus and cinnamon.
If you're a lover of lemon meringue pie, you'll be all over the 'Pandan Sour'; a Pandan and lemongrass-infused vodka and citrus 'high tea', presented rather spectacularly on its own little black-lacquered timber table in a blue and white China cup (with saucer of course) and festooned with an entire bouquet of flowers and an array of hearts in the foam topping.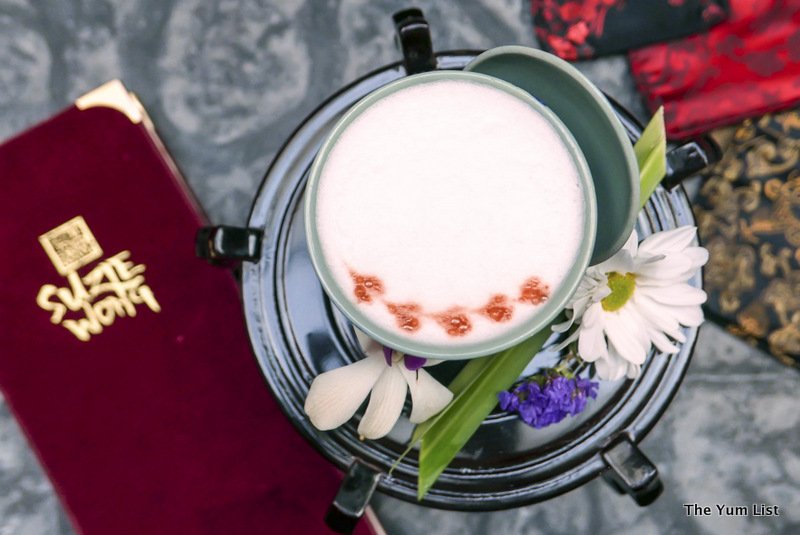 'Smoked Pineapple'; a crisp, clean, sour and tart explosion of roast-pineapple infused vodka, clove, Midori and home-made pineapple syrup, is literally the taste of Summer, and arrives looking just like that in a copper pineapple adorned with a flower bouquet.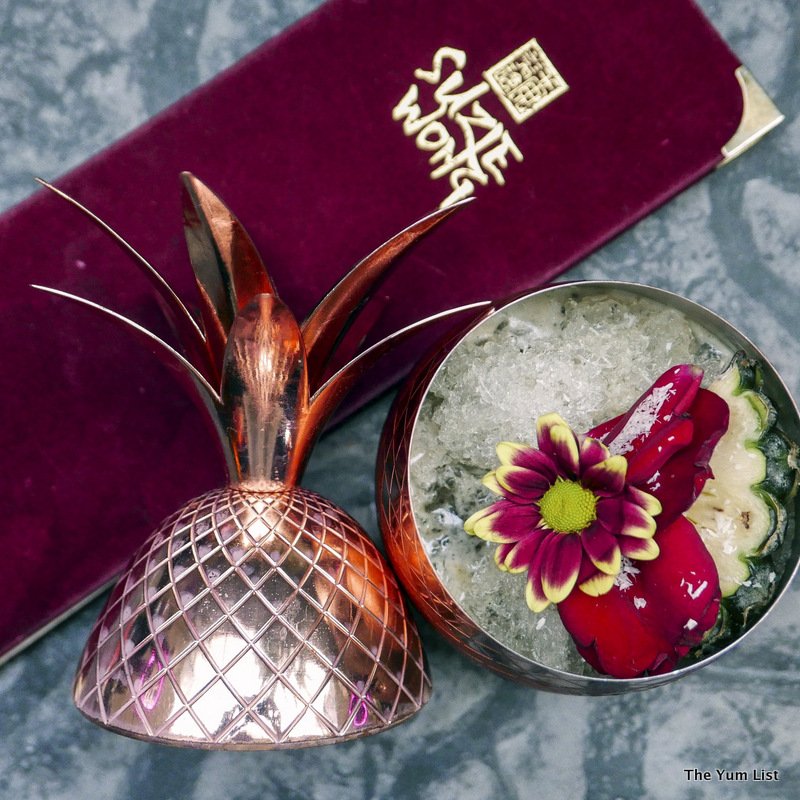 Of course, we had to try the 'Suzie Wong,' my personal favourite! A whole coconut complete with umbrella and flower, Suzie Wong is a rum, gingerbread and coconut water event that had me sitting under a palm tree with sounds of the ocean and a cool breeze.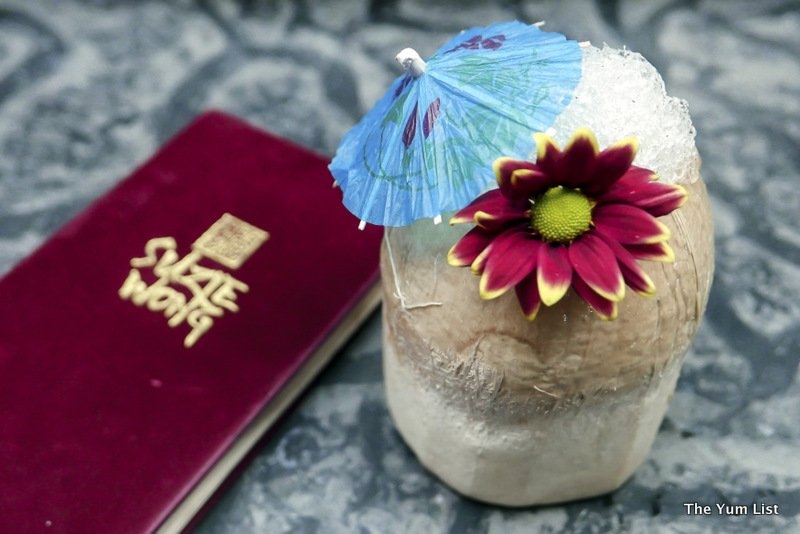 Saving the best for last, Erik our host made for us 'The Erik'. Winning the South East Asia Best Cocktail Competition in 2000 in Singapore, 'The Erik' is a unique combination of vodka, cili padi (a small, birds eye Thai chilli pepper), kaffir lime leaves and passionfruit, that has the hint of heat without being explosive. Unless you eat the chilli garnish, which I'm sure the not-so-faint-hearted have done!
Being home to a team of mixologists, Suzie Wong's will of course tailor you a bespoke delight, and for The Yum List they created us an 'Erik's Yummier,' a champagne flute of rum-based bergamot, lavender and marmalade fabulousness, replete with their signature twist of orange peel and blue orchid garnish.
Suzie Wong is perhaps Kuala Lumpur's premier and most exclusive cocktail bars and is renowned for its constantly changing nightly live jazz and cabaret shows. Open daily, the cabaret shows start around 9 pm, with happy hours happening Monday to Friday from 4-9 pm and Saturday and Eve of Public Holidays from 6–9 pm (and, naturally, a strict smart casual dress code applies). Suzie Wong is also available for private booking and makes a wonderful event space.
Don't forget the noodles on your way out!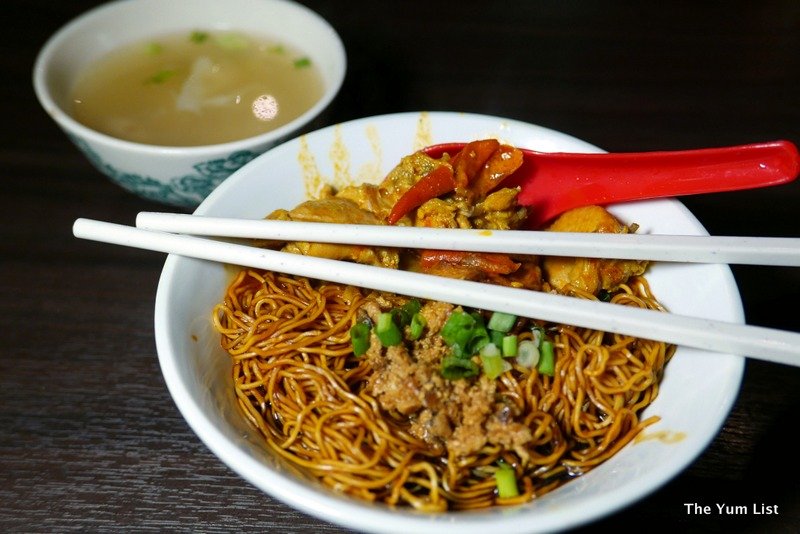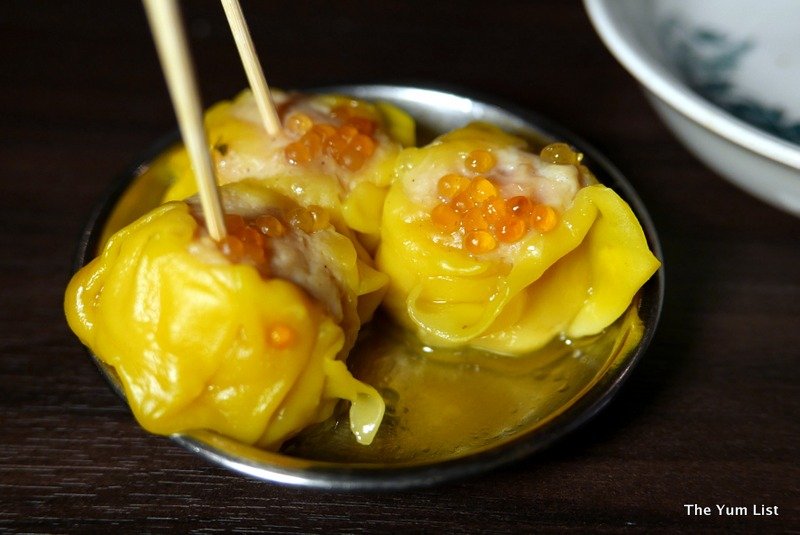 Reasons to visit: an uber-cool setting; live music and cabaret performances; delicious cocktails – Matt's pick, the Suzie Wong, and Mon's pick, the Flower Power.
Suzie Wong
Wisma Lim Foo Yoong
86 Jalan Raja Chulan
50450 Kuala Lumpur, Malaysia
+60 17 226 6480
www.suziewong.asia