Monica Tindall
Importer of fine foods to Malaysia, The Great Australian Bite brings a new range of healthy items to Kuala Lumpur with their recently delivered Sweet Balsamic Reductions and Nutritional Lattes from Jomeis Fine Foods.
With the hashtag #spreadingthelight, the team behind Jomeis Fine Foods aims to educate people about food that can be both healthy and delicious. All of their products are gluten-free, dairy-free, vegan, vegetarian, non-GMO, cholesterol-free, Australian made, and HACCP and Halal certified.
Sweet Balsamic Reduction from The Great Australian Bite
Both Sweet Balsamic Reduction (250ml RM54.95) and Organic Sweet Balsamic Reduction (250ml RM59.95) are now available in Malaysia. The product was first developed as a way to make vinegar, which is known for its digestive properties, more palatable.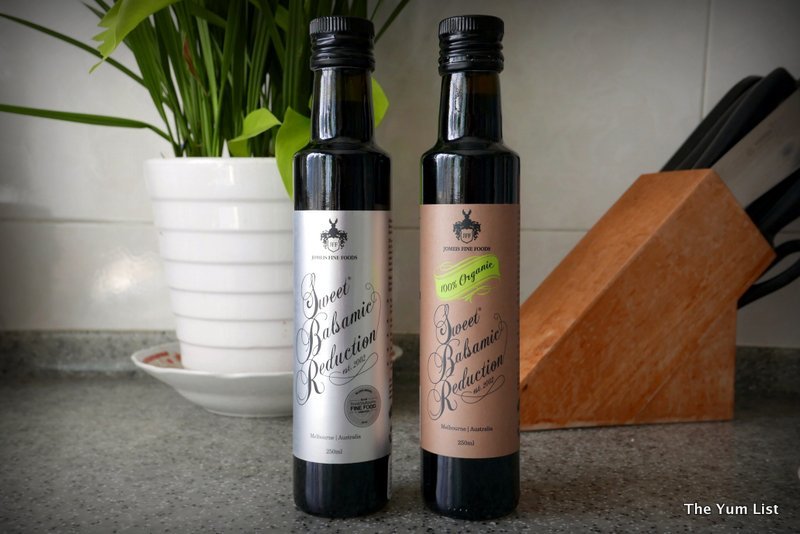 The base for both varieties is sourced from Modena, Italy and has been barrel-aged before being blended and reduced. The artisanal blend is reduced with raw sugar, while the organic product is sweetened with organic coconut sugar. Coconut sugar gifts a lower GI and also enhances the product with iron, zinc, calcium and potassium.
Health benefits aside, both make the obvious great addition to salads and jazz up roasted veggies pretty well too. Mixed with olive oil they're a wonderful complement to crusty spongy slices of sourdough and provide a sweet zing to baked fish. Perhaps my favourite translation though is in a strawberry Carpaccio – especially on those plump juicy berries coming from Cameron Highlands.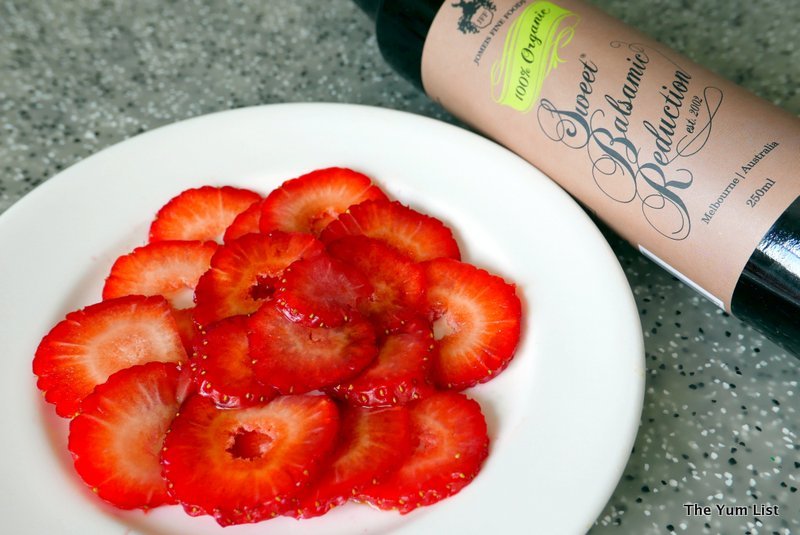 Nutritional Lattes from The Great Australian Bite
While the health food scene seems to have been saturated with a variety of nutritious convenience items, the hot beverage market is not yet flourishing with the same diversity. Jomeis Fine Foods aims to remedy the gap with its range of nutritional lattes.
Natural and plant-based, the nutritional lattes are dairy-free, gluten-free, non-GMO, vegan, Paleo, have no added sugar and are Halal and HACCP certified. A rainbow of colours offers seven different flavours, five of which are caffeine-free.
The Turmeric, Spicy Ginger, Minty Cacao, Beetroot and Cacao Flavoured Lattes come in 120-gram packages making 24 cups and cost RM69.95 each. The Organic Matcha Flavoured Latte and the Organic Matcha & Cacao Flavoured Latte are 100g, making 40 cups for RM79.95. All of the beverages can be made either hot or cold and the suggested base is soymilk. Cows milk, however, works just as well as do coconut and almond milks.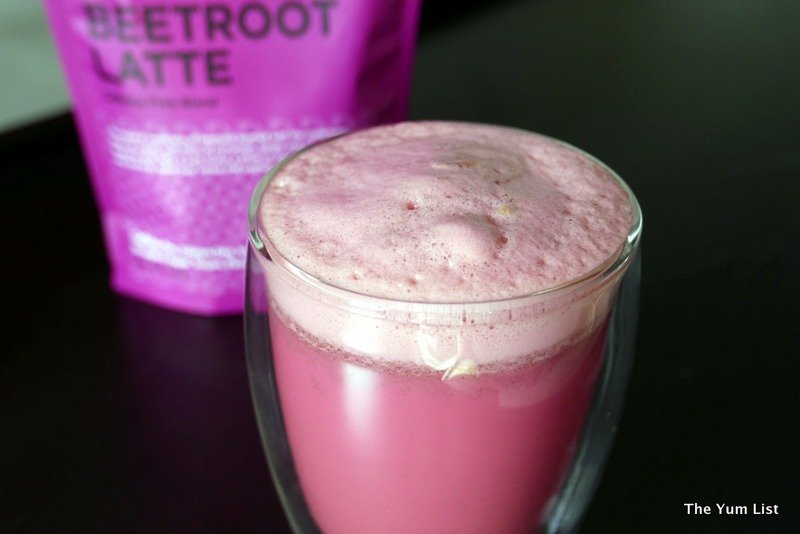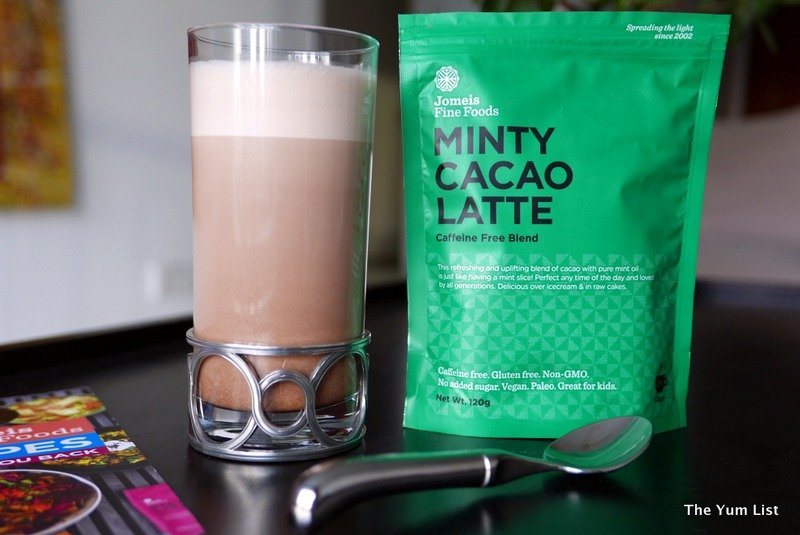 One thing to note is that the lattes are sweetened with Stevia. This is an extract from the stevia plant, which is native to South America and is much sweeter than sugar but with no calories. That's great for people looking to reduce the number of calories and sugar in their diets, but it does have a distinctive taste, which many people either love or dislike. I, for example, don't mind it, while hubby thinks its tastes like herbal medicine.
Recipes Made with Nutritional Latte Powder
Besides drinks though, there is a stack of recipes that can be made using the Nutritional Lattes as one of the key ingredients. Some recipes I plan to try out are the minty cacao fruit smoothie, apple salad with turmeric-spiced pecans, matcha love bites, and how about beetroot fudge?!
All products are currently available for purchase both retail and wholesale in Malaysia by contacting the team at The Great Australian Bite Asia.
The Great Australian Bite Asia
42 Jalan SS22/39
Damansara Jaya
47400, Selangor, Malaysia
[email protected]
+6 012 249 3955