Monica Tindall
As an Aussie girl I think I know quite a bit about beautiful beaches. The Maldives, however, is one of those places that is truly even better than the postcards. With direct international flights (Sri Lankan airlines recently launched a route from Colombo) and domestic fights to Gan Island (an eight-minute boat ride from the Shangri-La's Villingili Resort and Spa, Maldives), access to the southern atoll, and some of the most stunning beaches we've come across, is now easier than ever.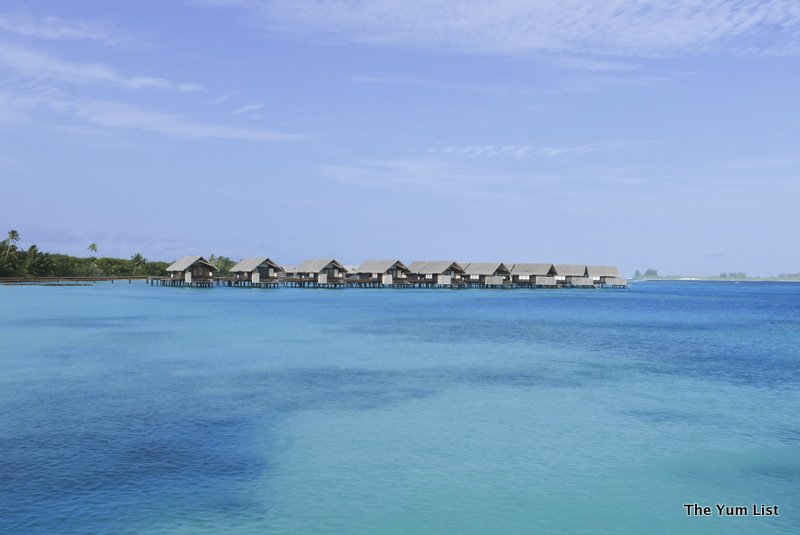 The tagline for Shangri-La's Villingili Resort and Spa, Maldives reads, "Treat yourself to paradise in a world of its own." And, as much as I've tried to come up with my own catchphrase for this property, the slogan couldn't be a more precise description.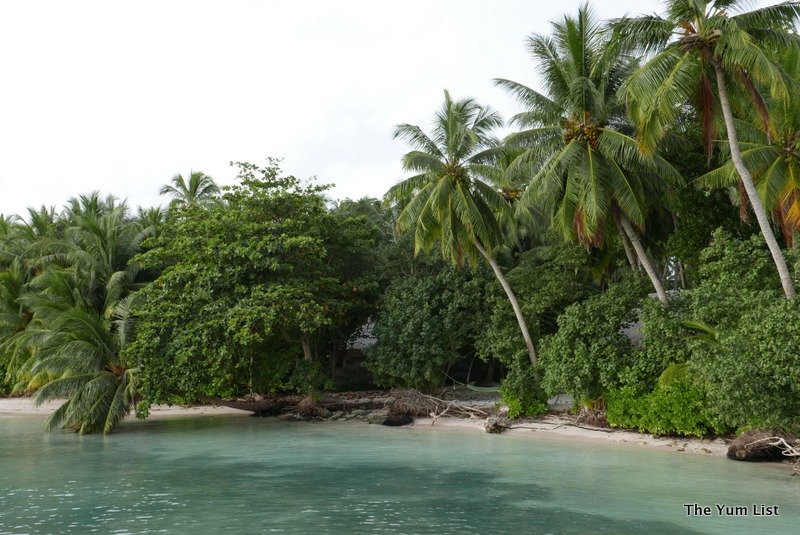 Location: Shangri-La's Villingili Resort and Spa, Maldives
Located on the atoll furthest south in the Maldives, Shangri-La's Villingili Resort and Spa offers the isolation and exclusivity of a remote destination, but all of the facilities and services that you'd expect to find in a mainland resort, and much more!
It's giant compared to the majority of tourist islands in the country and this brings with it the distinct advantage of privacy, as it has not been overbuilt and still maintains much of the native jungle vegetation. Not only does this abundance of square footage bring with it the only nine-hole golf course in the Maldives, but so too three fresh water lagoons, and the Maldives' highest peak (more about this later).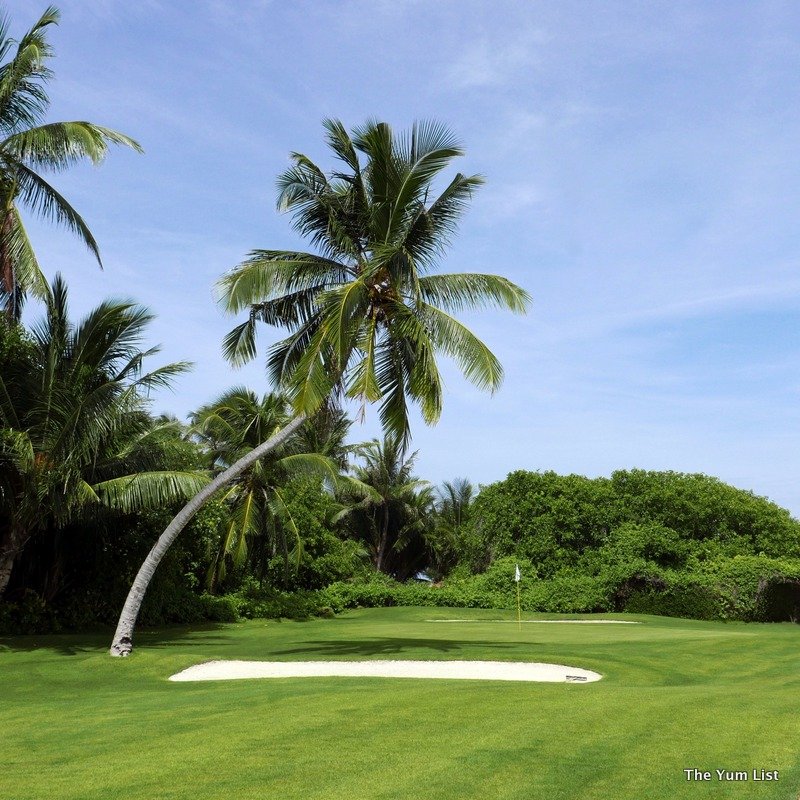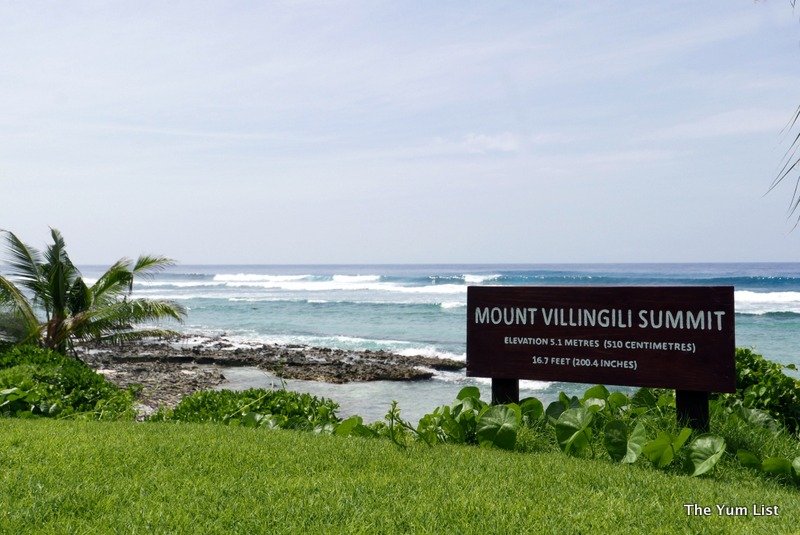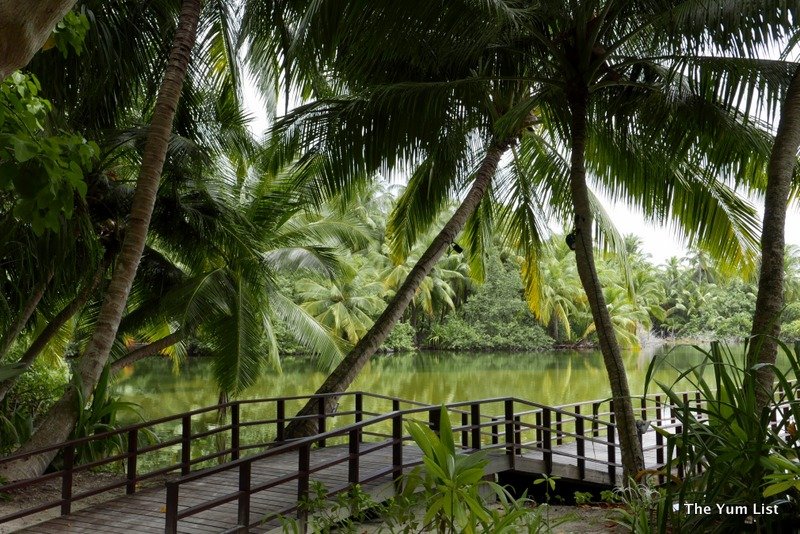 Once on the island, transport is by foot, buggy or, our favourite mode, bicycle. There's such freedom in jumping on the bike and cycling around the property. Shaded by jungle and cooled by the sea breeze, we find zipping about the resort pleasant at any time of day.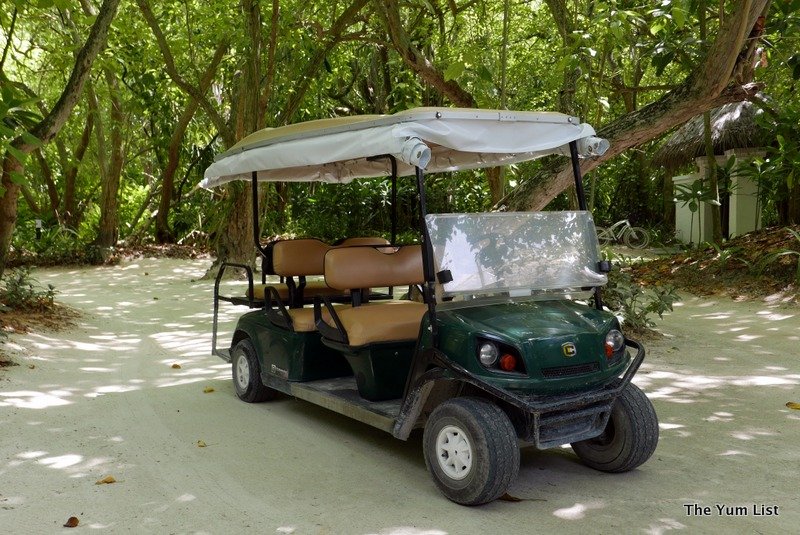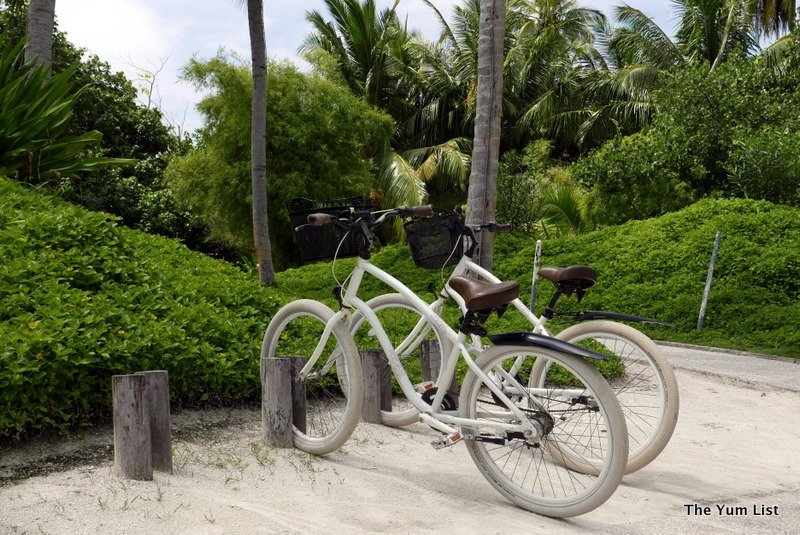 Rooms at Shangri-La's Villingili Resort and Spa, Maldives
Our Water Villa is the most popular category of room because it gifts direct access to the sea. Unlike many villas in which we've stayed in the Maldives, the water here is deep. It's still that addictive aqua-blue but despite the tide coming in or going out, it's always of a depth sufficient enough to swim. Snorkeling right off our private dock (or lying on the sunbed, hammock or sipping a beverage at the coffee table, which are also on the patio) is an absolute delight.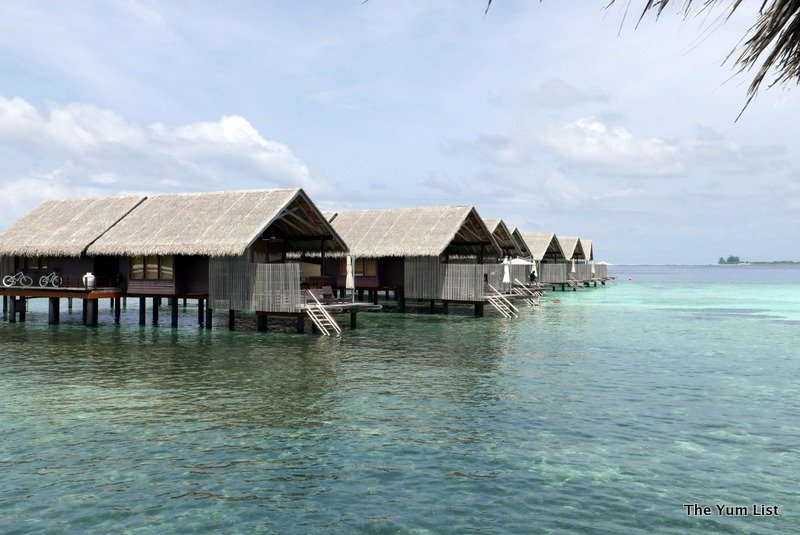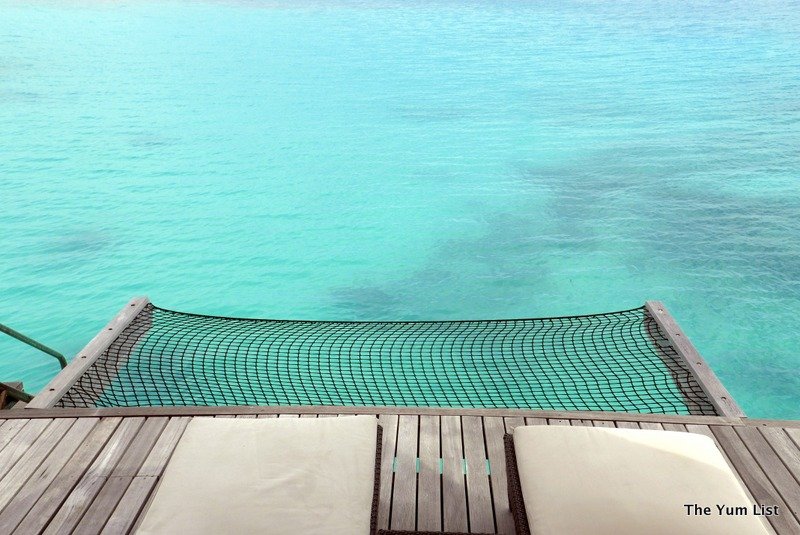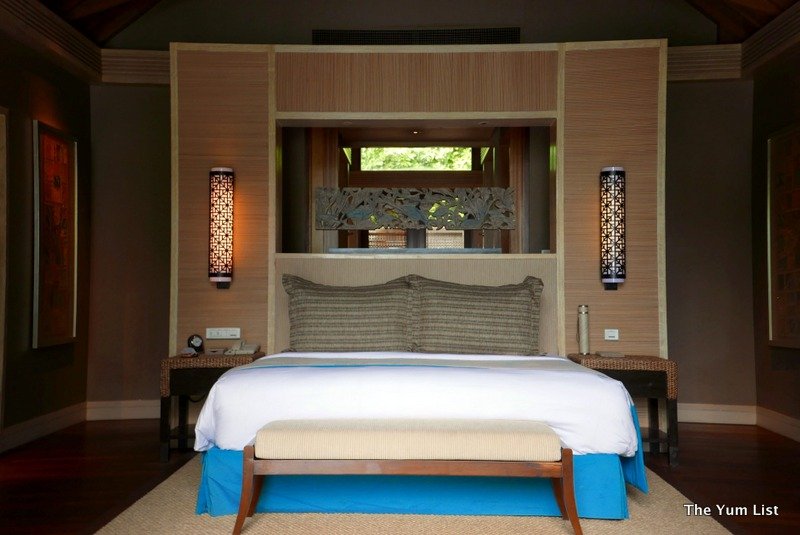 From the verandah we move inwards to a high-ceiling room with king-sized bed, a desk and another daybed. Behind it is an enormous walk-in wardrobe and dressing room, and out the back is the most fabulous bathroom ever. A grand oval tub centres it, and both an indoor and outdoor shower, and double sinks add to the luxury.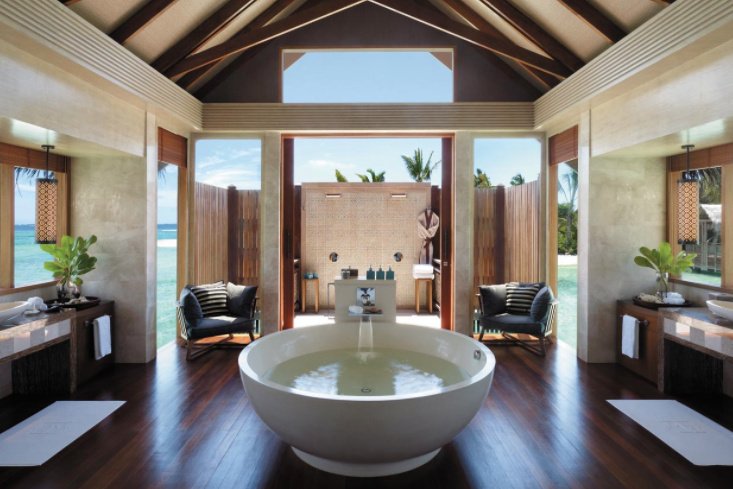 The details make life comfortable with all of the electric switches labeled, an in-room espresso machine, and quality bathroom products and glass bottles of Shangri-La sparkling or still water replaced whenever needed. If we need anything, anything else at all, a butler is at our service.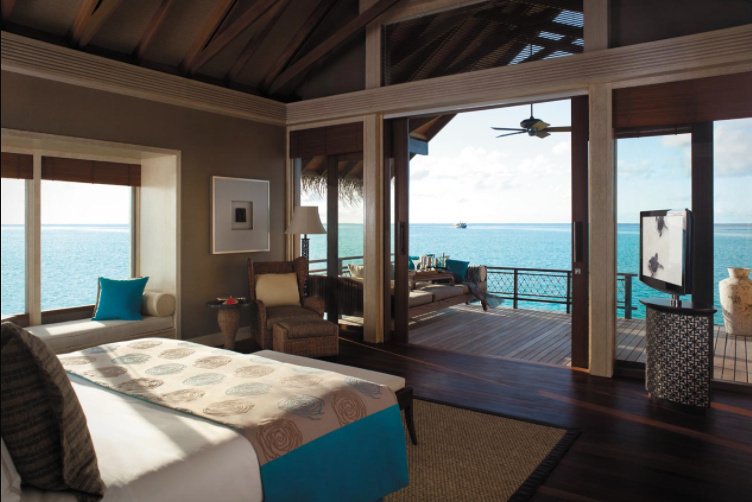 Dining at Shangri-La's Villingili Resort and Spa, Maldives
Food is always high on The Yum List's agenda and Shangri-La's Villingili Resort and Spa, Maldives has a number of different outlets to keep us interested.
Javvu is Shangri-La's Villingili Resort and Spa's all-day-dining restaurant. It's here where we refuel for the day with coffee, fresh fruit, poached eggs and lagoon views. Lunch is ordered a la carte and the highlights are definitely the lighter dishes, suited to the warm tropical climate. Both the soups, the Indian Ocean Seafood "Caldeirada" and the Javvu Summer Gazpacho, are excellent choices. Fresh catches from the sea are great selections for mains, and salads are crisp and colourful, but do remember to ask for the dressing on the side (Maldivians are rather generous with their seasonings).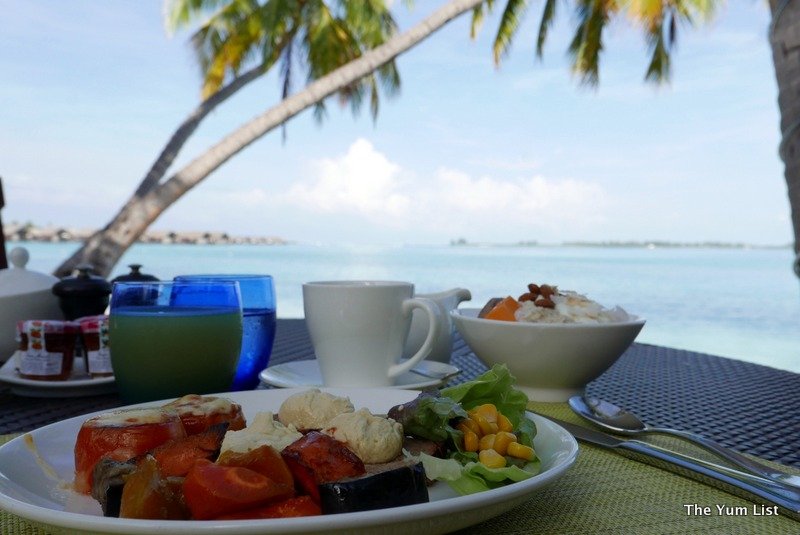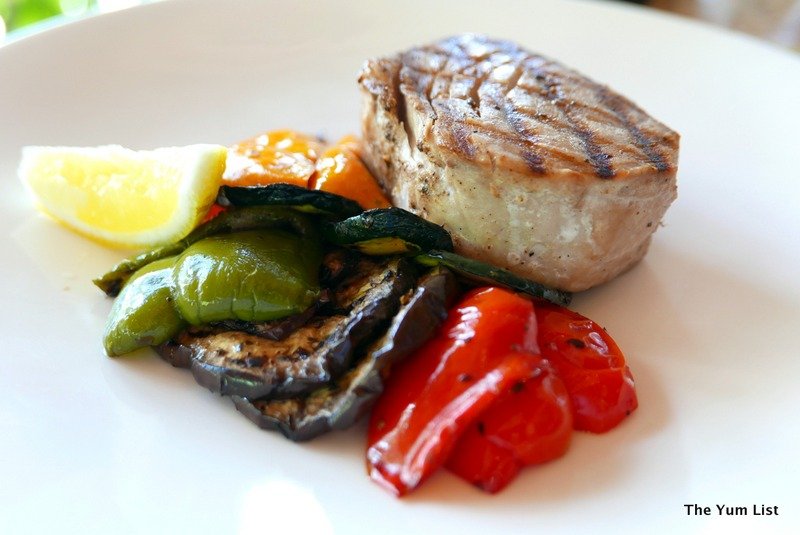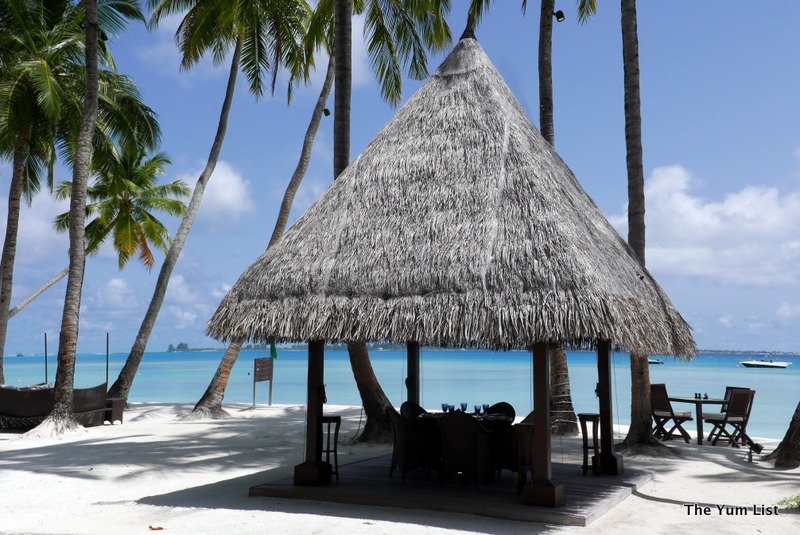 Depending on the season, evenings see a mix of a la carte menus and buffet spreads. We dine on the night of our arrival on the Mediterranean themed smorgasbord with chefs grilling meats, poultry and, of course, seafood a la minute. A full range of salads, hot dishes, breads and desserts back up the barbecue. This is our type of food: quality produce, simply done on the grill.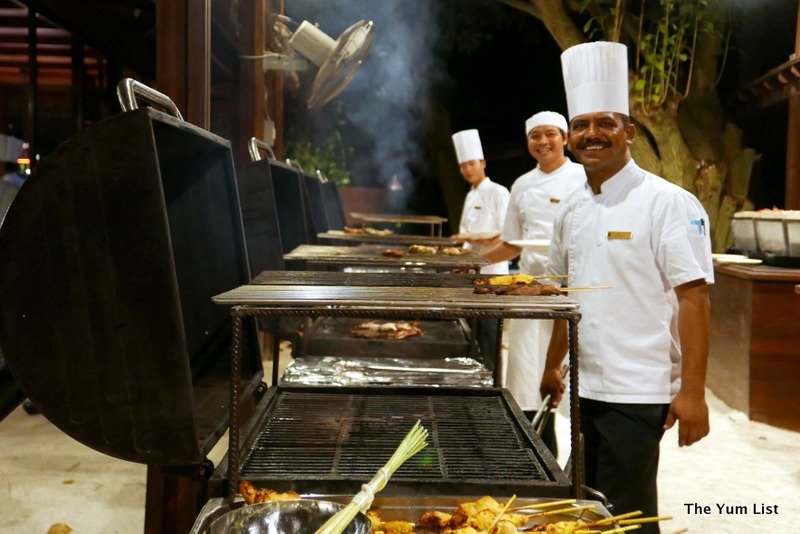 Dr. Ali's, bringing together the flavourful cuisine of the South China Sea, Arabian Gulf and Indian Ocean, is great for couples or groups who like to eat 'family style.' The menu is extensive and the dishes are best enjoyed through sharing (you can order more to try that way too!). While there are three distinct living rooms to match each kitchen, tables outside by the sea are the hot tickets – be sure to book in advance. Find our recommended dishes here.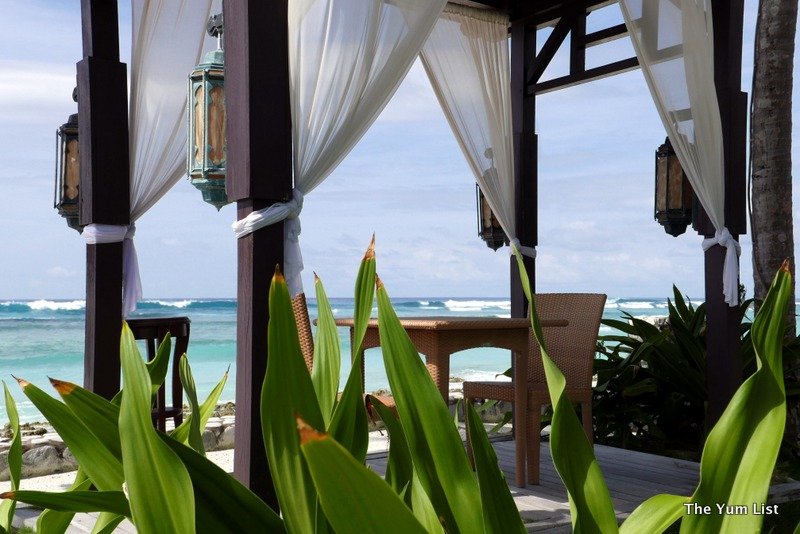 We didn't have time for a meal in Fashala ("the edge" in Maldivian), but this restaurant sounds (and looks) right up our alley. Mediterranean-inspired degustation menus with fine wines and even more premium ocean views are promised on the northern tip of the island.
Paying farewell to the sun each evening is best done at M-Lounge. Facing west, the chic white lounges and blue beanbags are perfect for sinking into, cocktail in hand, with the beats of the resident DJ as background hum. While M-Lounge is the spot for the late afternoon and evenings, Endheri is the place for daytime refreshment with juices, cocktails and light meals.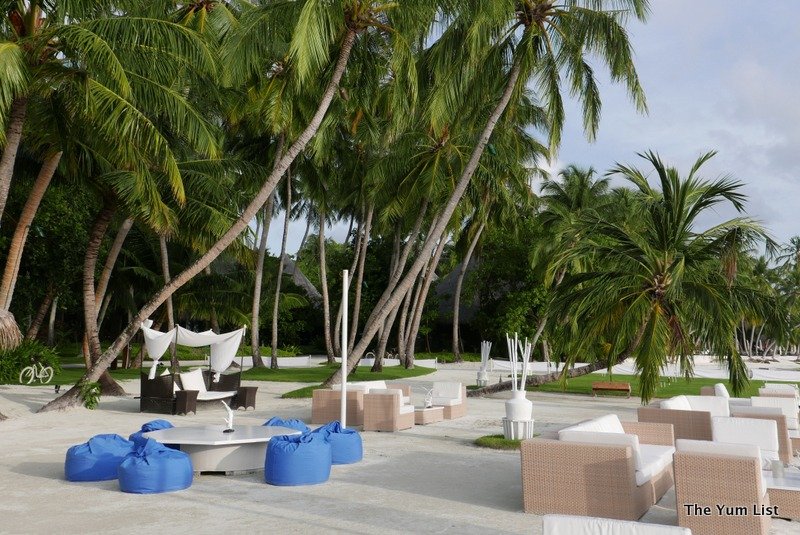 For something special, Dine by Design is only limited by your imagination. Choose just about any location on the island (beach, golf-course, in-villa, jungle) and Shangri-La's Villingili Resort and Spa's team with set up a private dining table for you. We dined on the highest point in the Maldives (a whopping 5.1 metres above sea level 😉 on Mount Villingili: read about the experience here.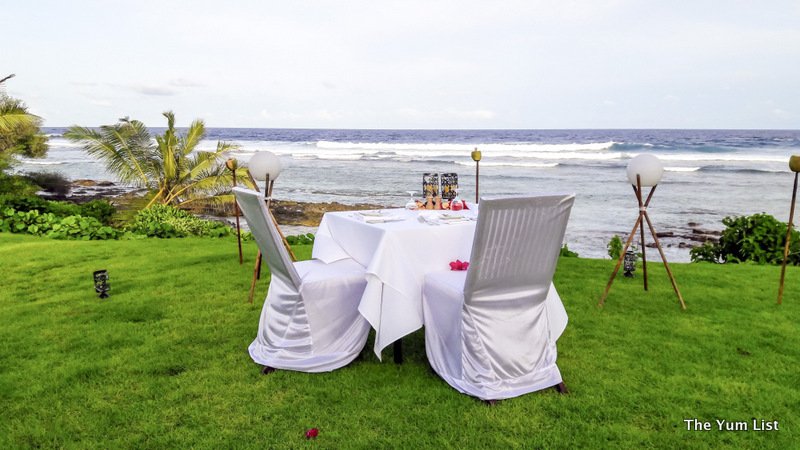 Activities at Shangri-La's Villingili Resort and Spa, Maldives
Those calories must be burned and burn them we do with an action packed schedule! Well-equipped fitness room, tennis courts, bowls, badminton, and the only nine-hole golf course in the Maldives give us no excuse not to stay active. Activity instructors lead exercise classes, yoga and even aqua aerobics on a daily rotating schedule. We take a yoga glass with Portuguese born and London grown Jugo, and are impressed with his expertise, not only in meditation and yoga but also in human movement and safe and appropriate technique.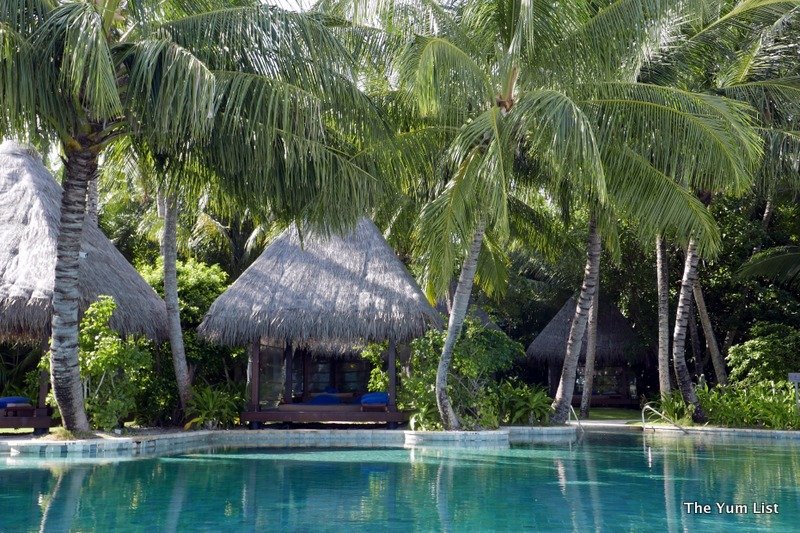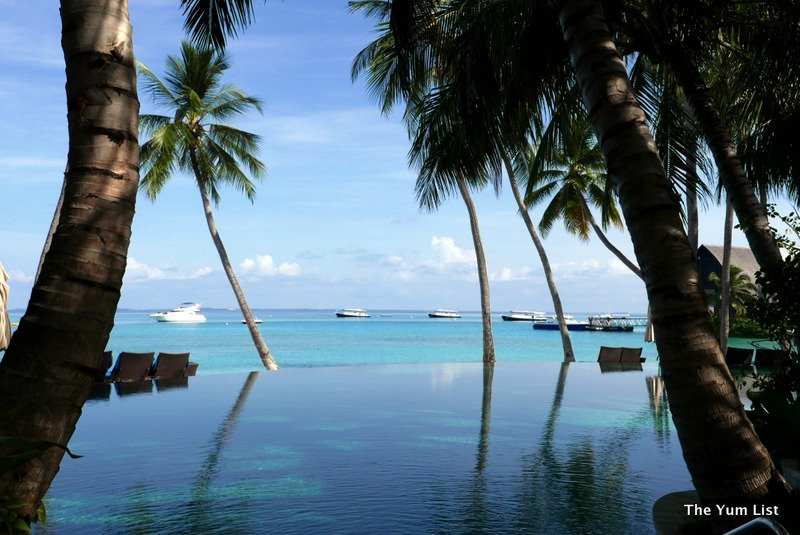 It goes without saying that water sports are the number one pursuit. From sunning yourself by the shore and dipping your toes in the sea, to snorkelling, diving and kayaking, the aquamarine lagoon is the perfect playground. Day trips and shorter excursions are organised at the sports centre and, for us the dolphin cruise was a definite highlight. We saw hundreds of dolphins and boy were they playful: following the boat, swimming and coming up for air in formation, and there were even a few show-offs doing triple back turn spins in the air!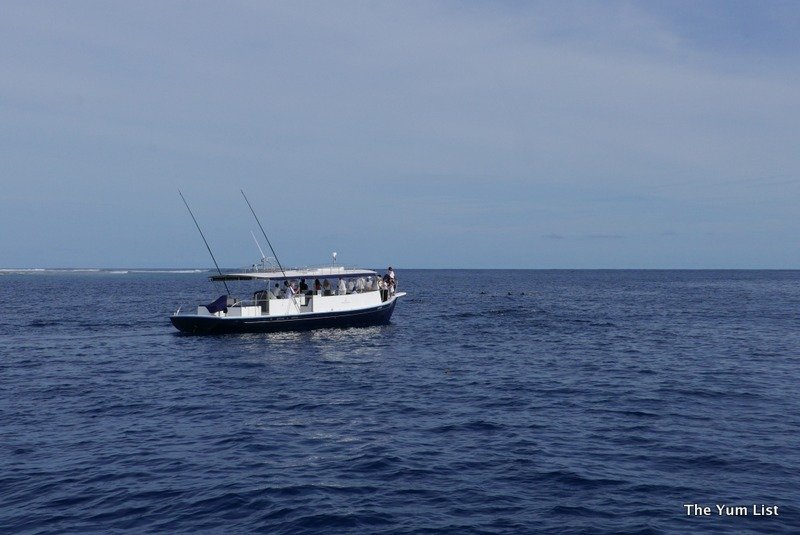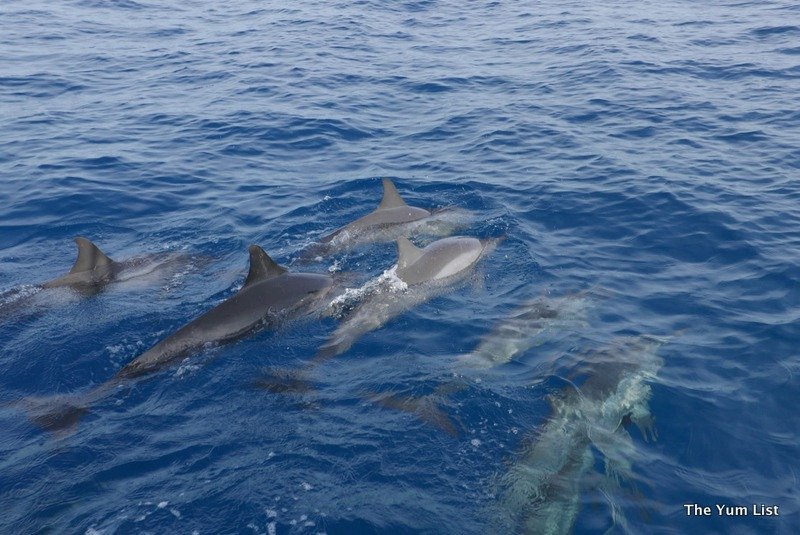 CHI, The Spa at Shangri-La
Following a day of excitement, or even just to avoid the mid-afternoon sun, spa lovers should not miss a signature treatment in CHI, The Spa at Shangri-La. Drawing on local traditions and ingredients, the Kandu Boli Ritual, utilizes coconut oil and smooth seashells in a relaxing massage in a villa by the sea. The sound of the ocean sooths as expert hands rid tight muscles of tension, finishing up with a drizzling of coconut oil over the scalp and head massage. Find the full review here.
Cared for from arrival to departure, the team at Shangri-La's Villingili Resort and Spa, Maldives ensured we enjoyed every moment of our time in this dazzling and unique setting.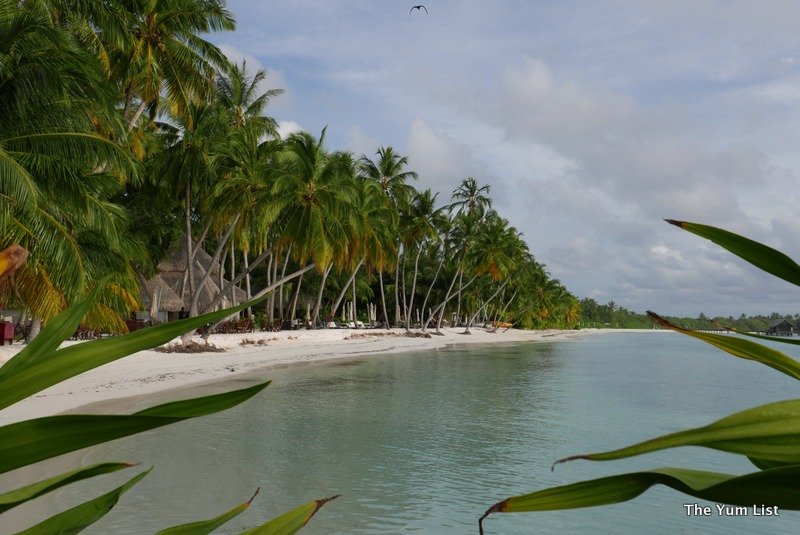 Reasons to visit: one of the largest islands in the Maldives; the only resort to have its own nine-hole golf course; extensive provision of facilities; direct access with both international and domestic flights to Gan Island (only an eight-minute boat ride away); that signature Shangri-La hospitality.
Shangri-La's Villingili Resort and Spa, Maldives
Villingili Island, Addu City 28019, Maldives
www.shangri-la.com/male/villingiliresort
+960 689-7888