Words: Shaun Humphries   Photos: Monica Tindall
I've always felt that Sunday afternoons were made for relaxing, napping, and of course, eating – which just happen to be three things I excel at. On a recent visit to The Daily Grind in Ampang, I was happily able to show off two of my Sunday talents.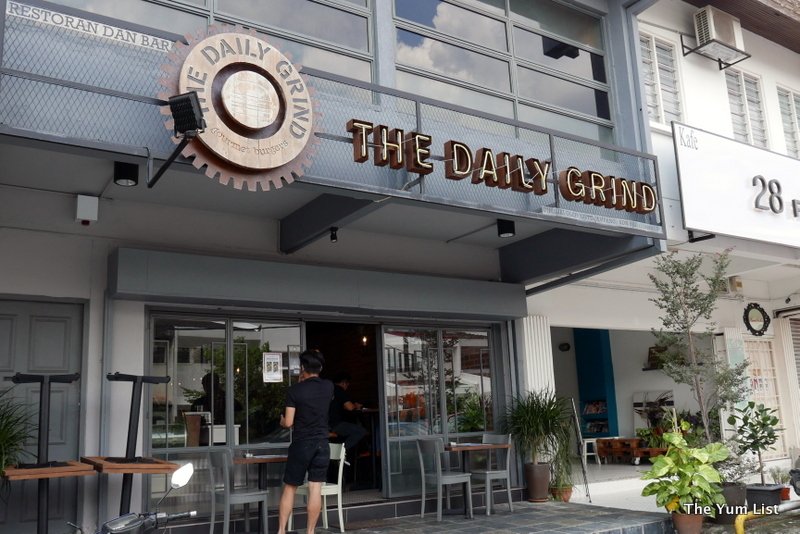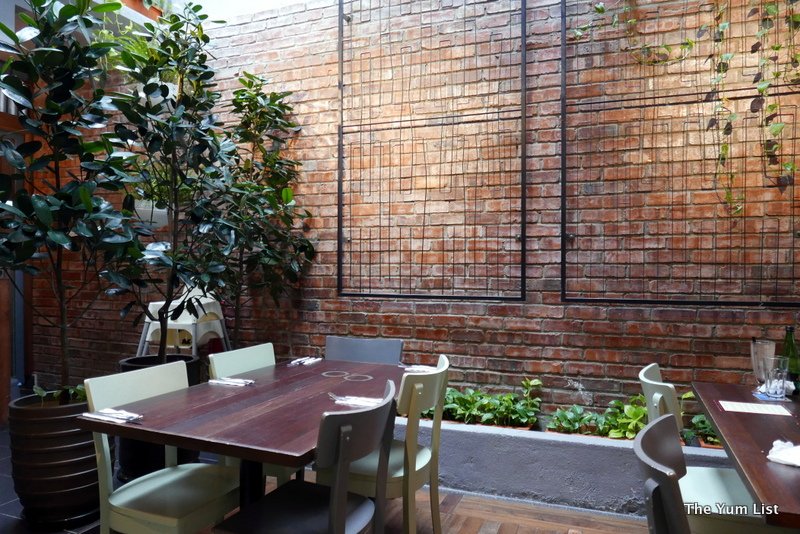 Greeted by the cheery marketing manager Selena, I immediately felt at ease, which was assisted by the bright, open space, which offers tons of natural light, brick walls, green plants and soft music. A perfect spot to enjoy a lazy day off work.
"Our goal is to create an atmosphere that is casual and friendly, and just offer a place where people want to hang out and enjoy great food," said Selena, who also works for La Risata down the street and the original The Daily Grind in Bangsar.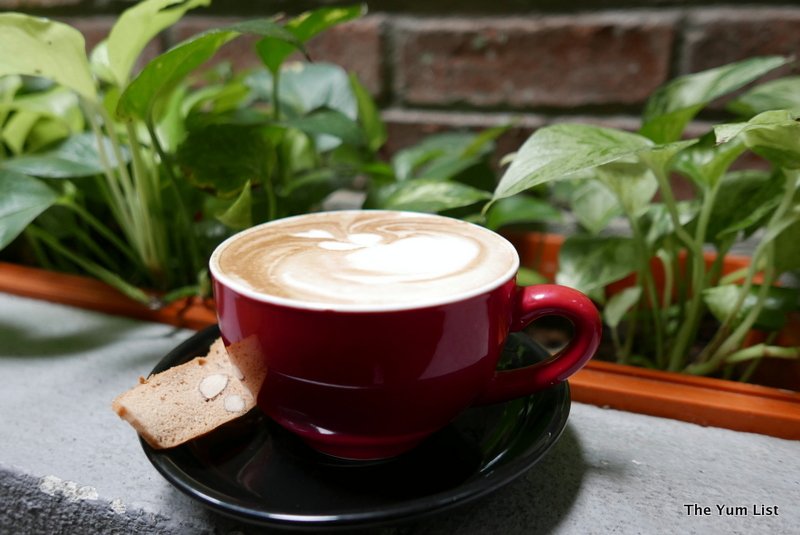 Coffee
Our Sunday hang out began by trying out a selection of their hot beverages. The Black Coffee (RM8), Cappuccino (RM10) and Flat White (RM10) were all satisfying and gave my head the jolt it needed to get ready for some serious brunching. And it was a good thing too as the food came out fast and furiously.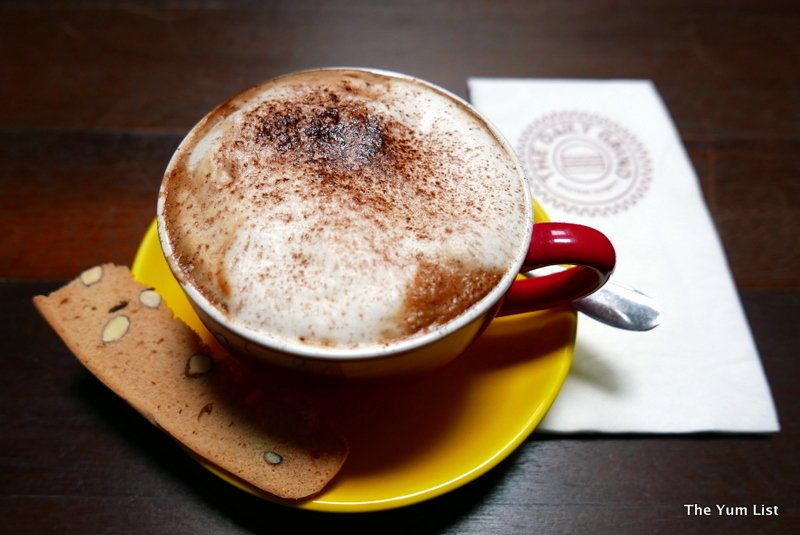 Brunch at The Daily Grind Ampang
First up was the aptly named Goddess Bowl (RM22), which included a creamy homemade Vietnamese-style yogurt and was chalk full of berries, macadamia nuts, pumpkin seeds, mango, goji berries, oats, coconut flakes and mixed berry coulis. This was a great, light way to start our feast and made me less guilty for what I was about to do.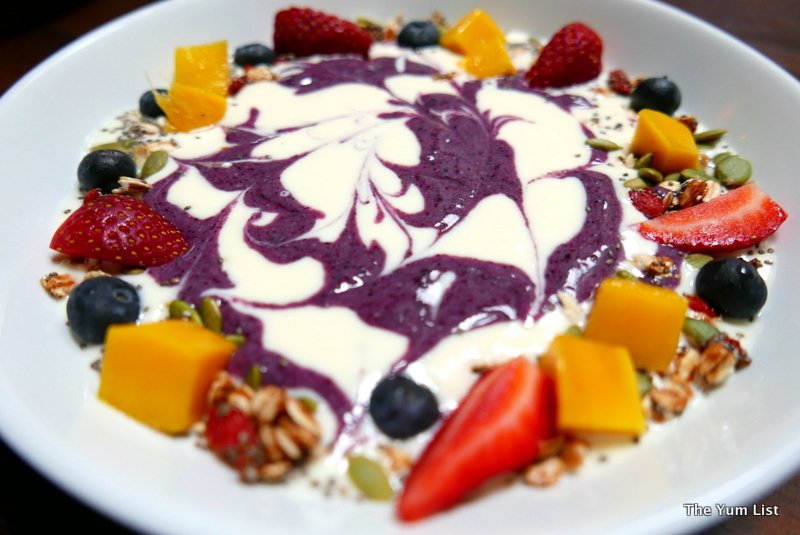 The All That You Need Quiche (RM23), was served next and was everything I love in a breakfast item all in one slice. Cheesy, eggy, crunchy and slightly sweet, this item offers some great texture and tastes while filling your belly.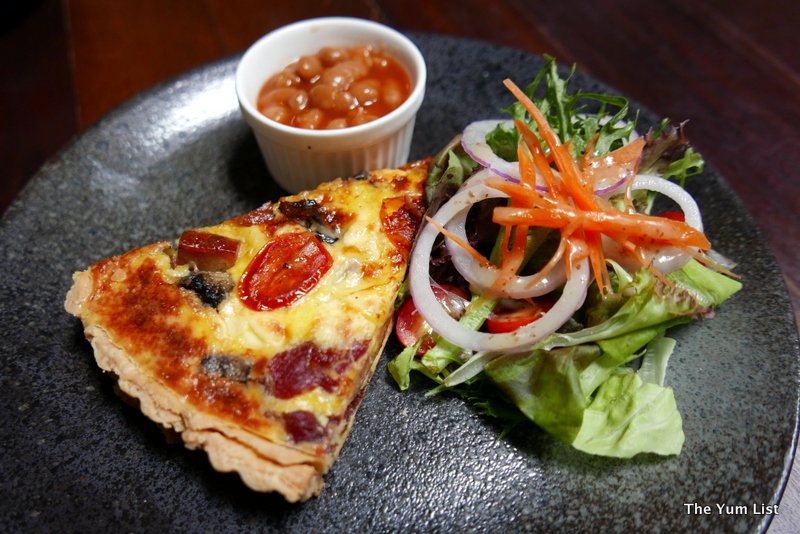 My favourite dish was the Napoleon and Churchill (RM25), featuring savoury crepes with chicken sausages, cheddar cheese, Romesco aioli, rocket and an apple salad. A true breakfast/lunch hybrid, the tasty sausage and crepes mixed well with the sweet from the apples. The rocket made it all feel nutritious.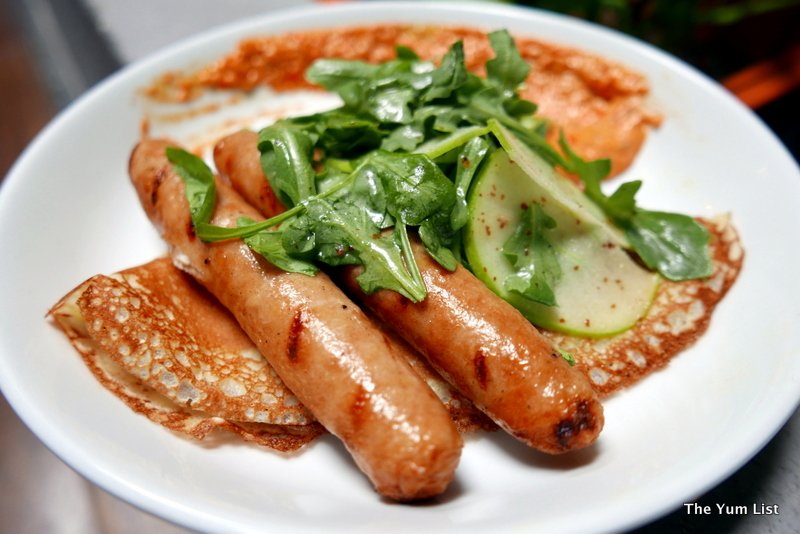 Up next was the Super Awesome Bowl (RM23), which consisted of a healthy bowl of quinoa, chili-glazed tofu, tempeh, spinach, seeds, goji berries, avocado, poached egg and tahini dressing. There was a lot going on in this bowl and the crunchy, spicy tofu was fun to munch on.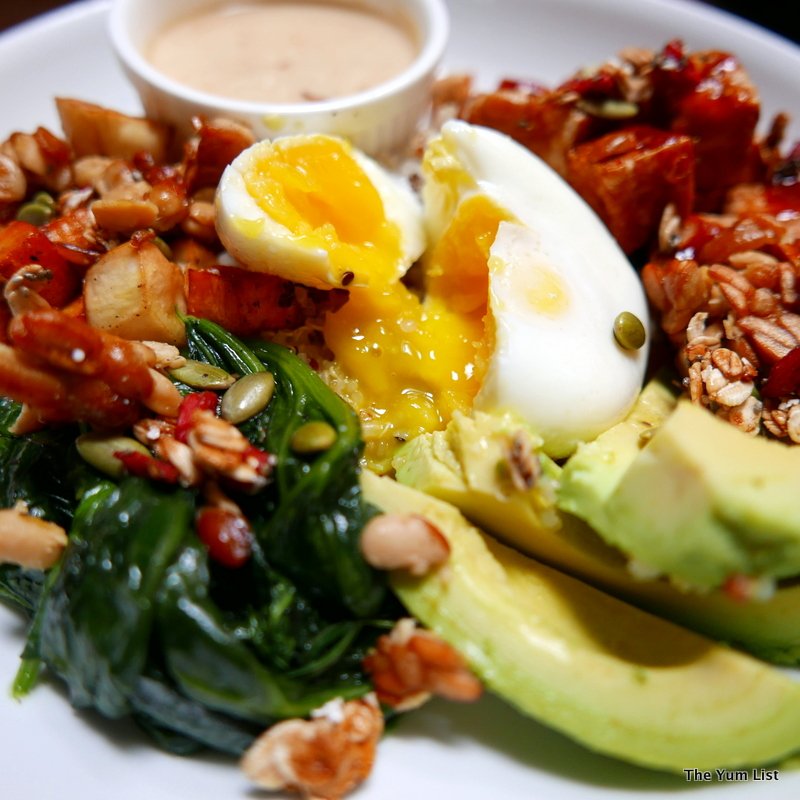 Catering to seafood lovers, the Smokin' Seaside Scones (RM28), featured crumbly onion scones served with a poached egg, smoked tuna and snow fish, hollandaise sauce and rocket leaves. A generous serving from the sea, I tapped out of the mains after my last bite of the scone.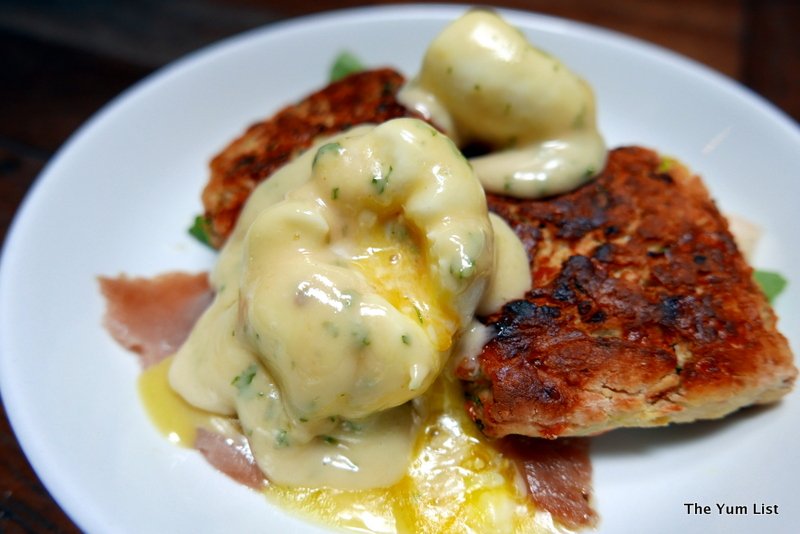 The Thickest Milkshakes
After all the food disappeared it was of course time for a milkshake chaser. My choice was a Chocolate and Hazelnut Milkshake (RM15), which was creamy, thick and gone in two and a half minutes – a great solution to my ice cream fix.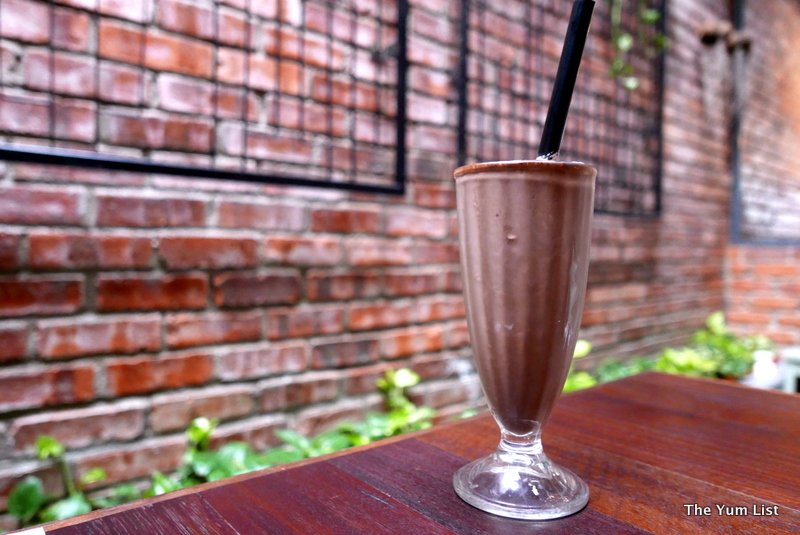 With the shake slurped up, Selena 'forced' us to try some of the new homemade desserts – all of which were huge pieces of scrumptious cake.
Dessert at The Daily Grind Ampang
The Egyptian Cake (RM15) was a layered masterpiece, which included meringue, custard, butterscotch and macadamia nuts. Impossible to eat politely and without making a mess, I could have just devoured this and been full. But because I'm a professional, I soldiered on to the next sweet.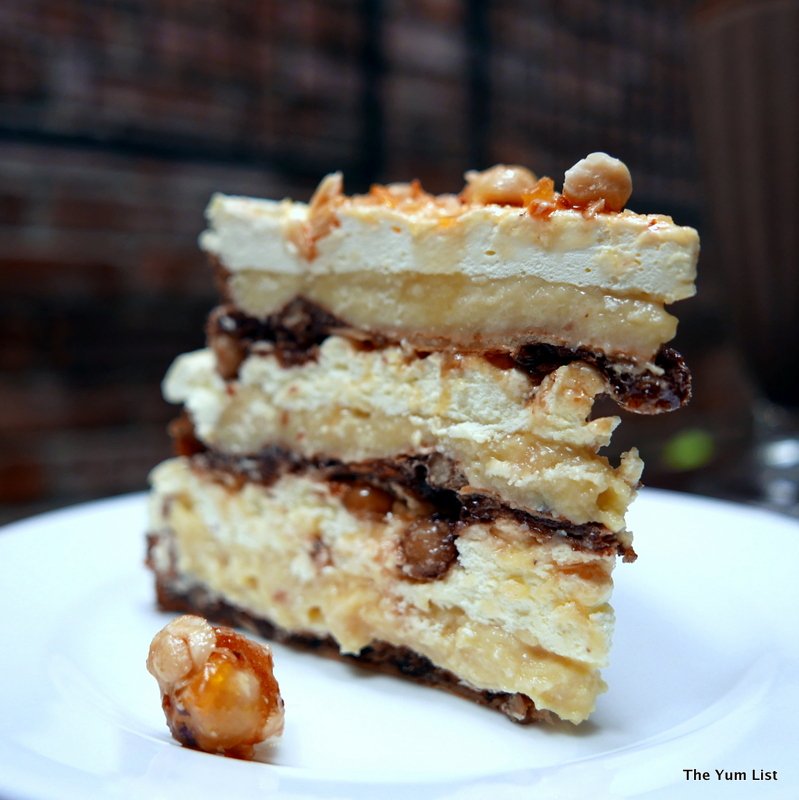 Made with salted caramel and a chocolatey-crumble crust, the Cheesecake (RM16) was the real thing. Not too sweet and delightfully creamy, I tried to take more than my share, but Caning was too quick with his fork.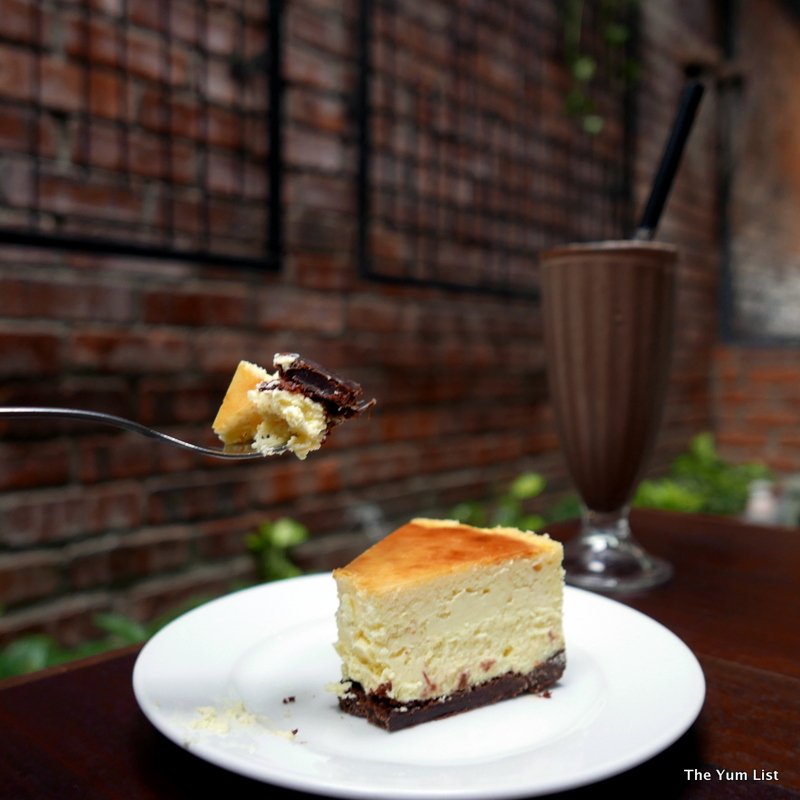 Our final dessert was the Tahini Cake (RM12), which Selena sarcastically called 'small." A nice mixture of salty and sweet, I enjoyed how the soft chocolate cake worked with the subtle white icing to create a pleasing environment for my taste buds.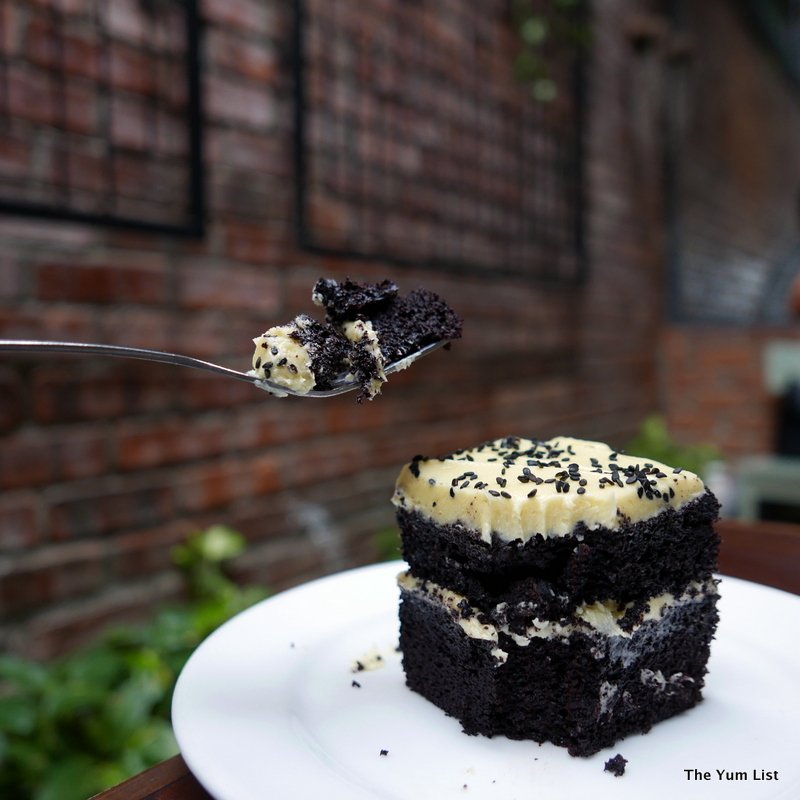 Weekend Brunch
With my sugar levels dangerously high and my stomach fully stretched, it was time to say goodbye to Selena and enjoy a walk in the hot KL sun – all while planning my next visit.
The Daily Grind's weekend brunch is available from 9 a.m. to 2 p.m. on Saturday and Sunday. Enjoy the rest of the menu, including their famous burgers, until 10 p.m. every day.
Reasons to visit: A friendly, pleasant atmosphere to spend an entire morning or afternoon. Offering a wide range of tasty food and drinks (save room for a milkshake!), the weekend brunch menu will satisfy anyone's taste. The homemade desserts are also worth the calories.
The Daily Grind Ampang
26, Persiaran Ampang
55000 Kuala Lumpur
+603 4265 7600
[email protected]
www.thedailygrind.com.my/ampang