Monica Tindall
High ceilings, shiny surfaces and giant lamps shaped like Hollywood studio lights make us feel as if we're on a film set at Kwee Zeen, Sofitel Kuala Lumpur Damansara. The standard of service matches the setting, and it's here where we try the hotel's all-day-dining buffets for lunch and dinner.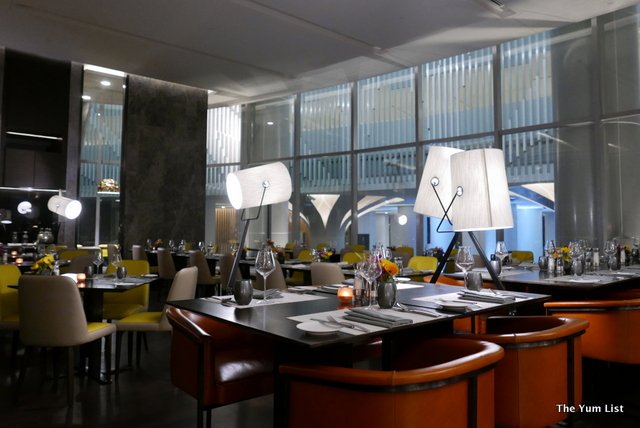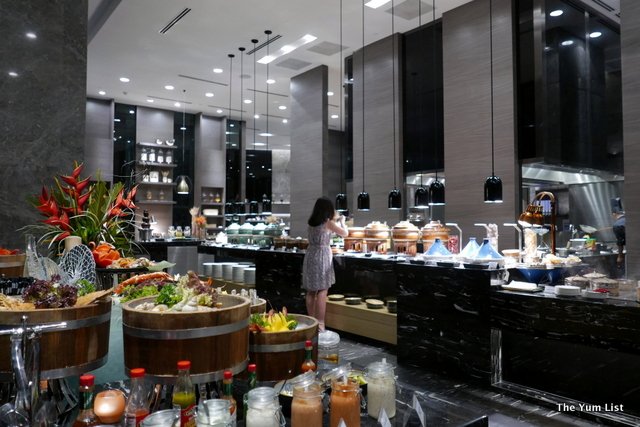 Kween Zeen – All-Day-Dining
Sofitel Kuala Lumpur Damansara's Kwee Zeen restaurant offers good service, fine food and a pleasant setting with both buffet and à la carte selections to choose from. The layout caters to everyone; families, couples and friends. There are long high tables perfect for communal dining, tables for two, and larger tables in booth style arrangement ideal for families. The menu is dominated by Pan-Asian cuisine in honour of its location, but gives a nod to its French branding with a good bread and cheese selection and, of course, lots of sweets.
Everything is made in house. Everything is fresh. With multiple live cooking stations, many things too are made a la minute. As Viknes, the restaurant manager, says, "Mam, this is Sofitel. It's luxury. Everything is fresh. We don't do anything frozen here."
Seafood Buffet (only available until the end of November)
The highlight on weekends is seafood; on ice, steamed, sautéed with numerous sauces and grilled. I know this is precisely where my Malaysian friends would begin, and so do we. There's crab, slipper lobster, snails, oysters, yabbies, prawns, mussels and fish to be eaten any number of ways. From the chilled section my top pick is the marinated octopus. Steamed fish is great from the Chinese kitchen, and prawns sautéed in kam yong sauce are highly recommended too. Mixed seafood simply seasoned in butter and garlic and grilled is hubby's fave. Viknes, the restaurant manager, ensures our plates are never empty and cheekily adds, "I know how to make sure the ladies are always happy."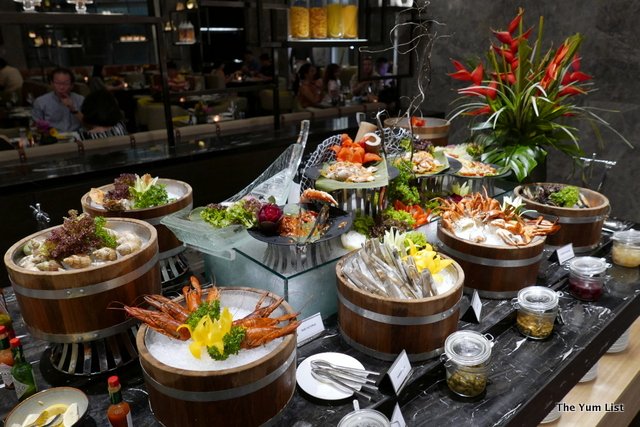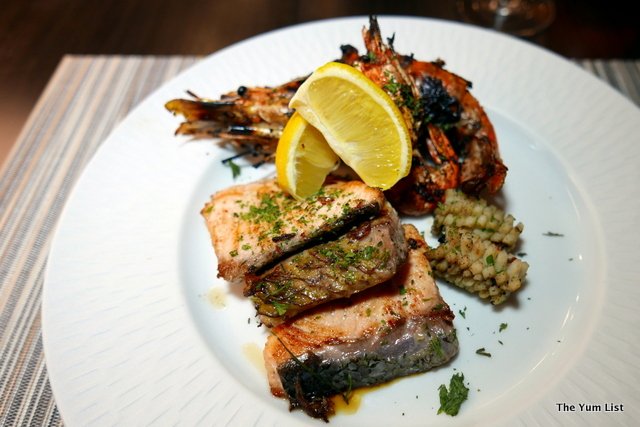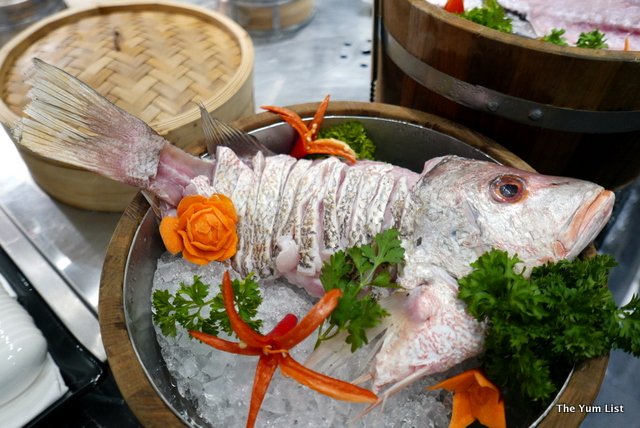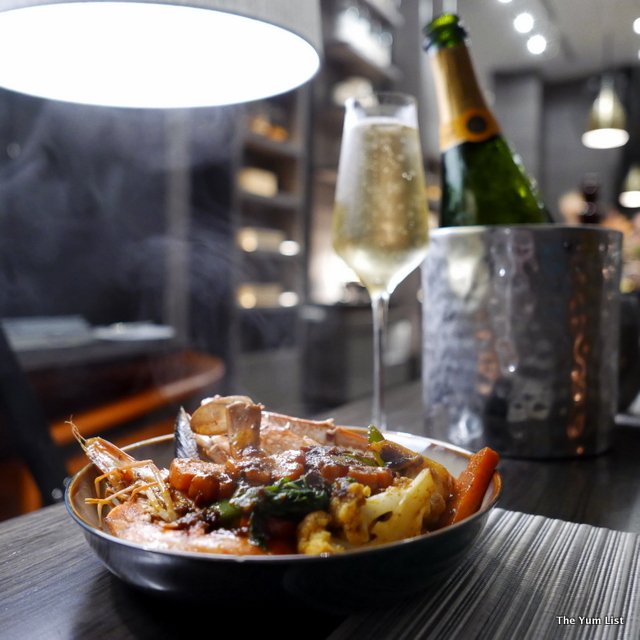 Local Fare
The seafood is backed by a selection of Indian, Chinese and Malay dishes as mains. A salad and sushi bar provides some freshness, and, a pasta and grill station, and bread and cheese counter, contribute international interest.
We're particularly fond of the Indian dishes and enjoy long grains of biryani rice with lamb curry, prawn masala and a vegetarian bagara baingan – a delicious eggplant dish.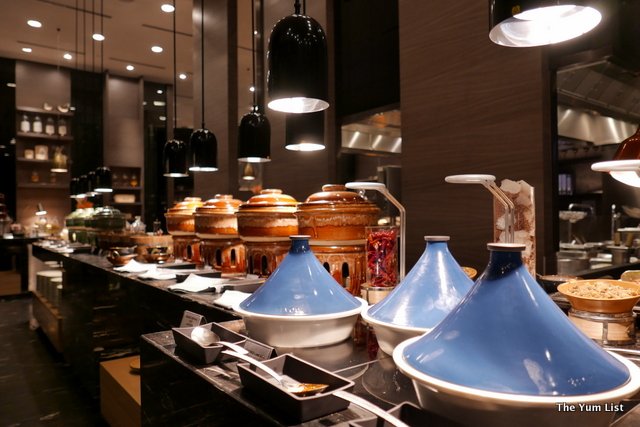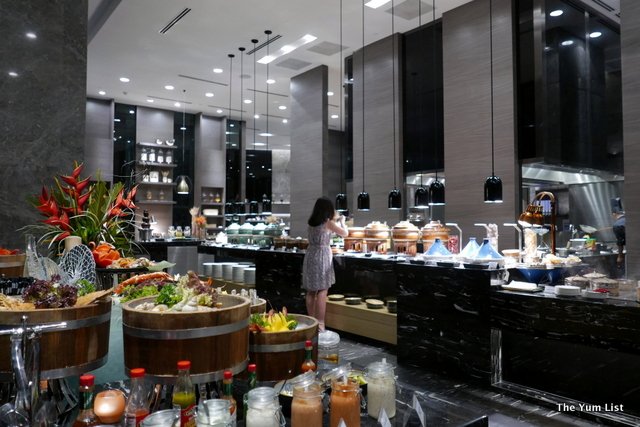 International Cuisine
Our western palates too find comfort in the pasta station. I enjoy a vegetarian penne with a rich tomato sauce, and hubby sucks up strings of fettuccine coated in a creamy carbonara.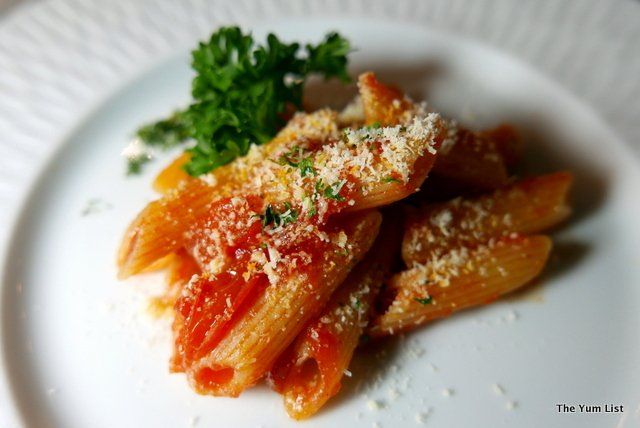 Something Healthy
The De-light menu offers healthy choices. For breakfast this means egg white omelettes, fruit, yoghurt, nuts and cereals. If you order from the à la carte menu, you're informed of the number of calories per dish and some items on the buffet are labeled with this information as well.
Desserts at Kwee Zeen
Malaysian as well as European sweets have equal place on the dessert menu. Kuih keria, a sweet potato doughnut; kuih talam, a pandan and coconut rice and tapioca dense moist cake; kuih cara, a sweet and savoury doughnut with spring onions and red chilli; and lastly a tapioca cake, kuih bingka ubi, are some of the Malaysian choices. At lunch, the ais kacang (shaved iced topped with your choice of condiments) station and bubur cha cha (sweet potato, yam and other ingredients cooked in a coconut soup) are popular endings.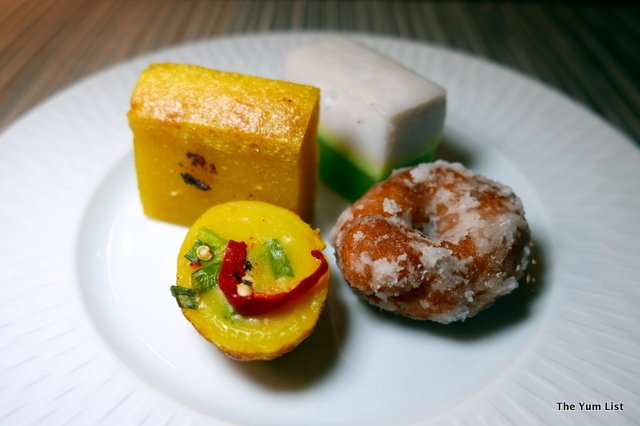 Hubby's rather fond of the European style sweets with maple almond tart, madeleine coated with chocolate, chocolate mud cake with butter cream, stewed berries, raspberry and orange panna cotta, and walnut brownie as just a few of the rotating options.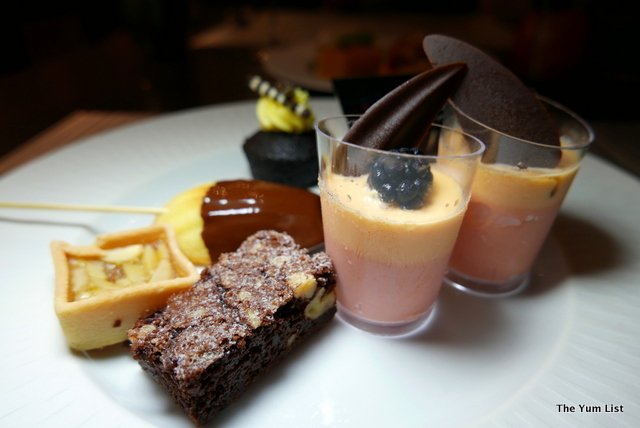 East meets Europe, however, with Kwee Zeen's signature dessert, a jack fruit panna cotta with sago topping sweetened with palm sugar. It's a fusion dish that salutes both kitchens very successfully.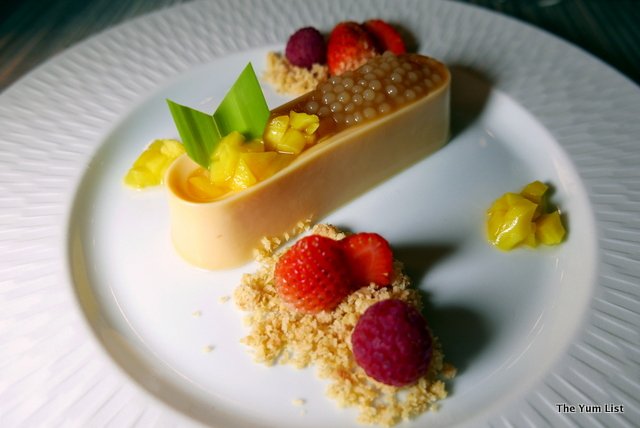 The weekend seafood buffet is priced at RM178 per person and the regular dinner buffet is charged at RM138 per person from Sunday to Thursday. Lunch is a deal at RM124 nett and the breakfast buffet, is charged at RM85 (although many room packages do include breakfast).
Reasons to visit: reasonably priced seafood buffet, great Indian dishes, stylish setting.
Kwee Zeen
Sofitel Kuala Lumpur Damansara
5 Jalan Damanlela
Bukit Damansara
50490 Kuala Lumpur
Malaysia
+6 03 2720 6688
[email protected]
www.sofitel.com