Words: Kitty Lang    Photos: Monica Tindall
Hidden down a back alley of TREC KL, The Mojito Man conjures images of my old uni dive bars combined with a seedy brothel: exactly as was intended, according to Rajiv, the owner of the bar. Inspired by the 'Lights of Soho' and Gods Own Junkyard, The Mojito Man encapsulates the tackier end of London, with its garish (home-made) light displays which deliberately have a sexual overtone to them.
The concept bar is meant as a 'pre-drinks' bar. It rather reminds me of when my friends and I, would buy the cheapest booze possible, get drunk on it before going out, so, as poor students, we could actually afford to stay out… a slightly warped thinking, I get this!
That's the point: fun, funky music, concrete floors – a place that doesn't take itself too seriously.
Drinks Menu The Mojito Man
As we arrived in an all too frequent black-out, Bobo, our bartender, mixed our first drink that didn't require a blender (or anything else requiring electricity), the Green Lantern (RM30). A bright, lime green concoction of lemon, Midori, vodka and egg white had a pleasant simplicity, dry, sour and far too easy to drink. I rather suspected that it could be a silent assassin – a couple of these seemingly innocuous cocktails might soon have seen me dancing on the tables (I refer again to my uni days…).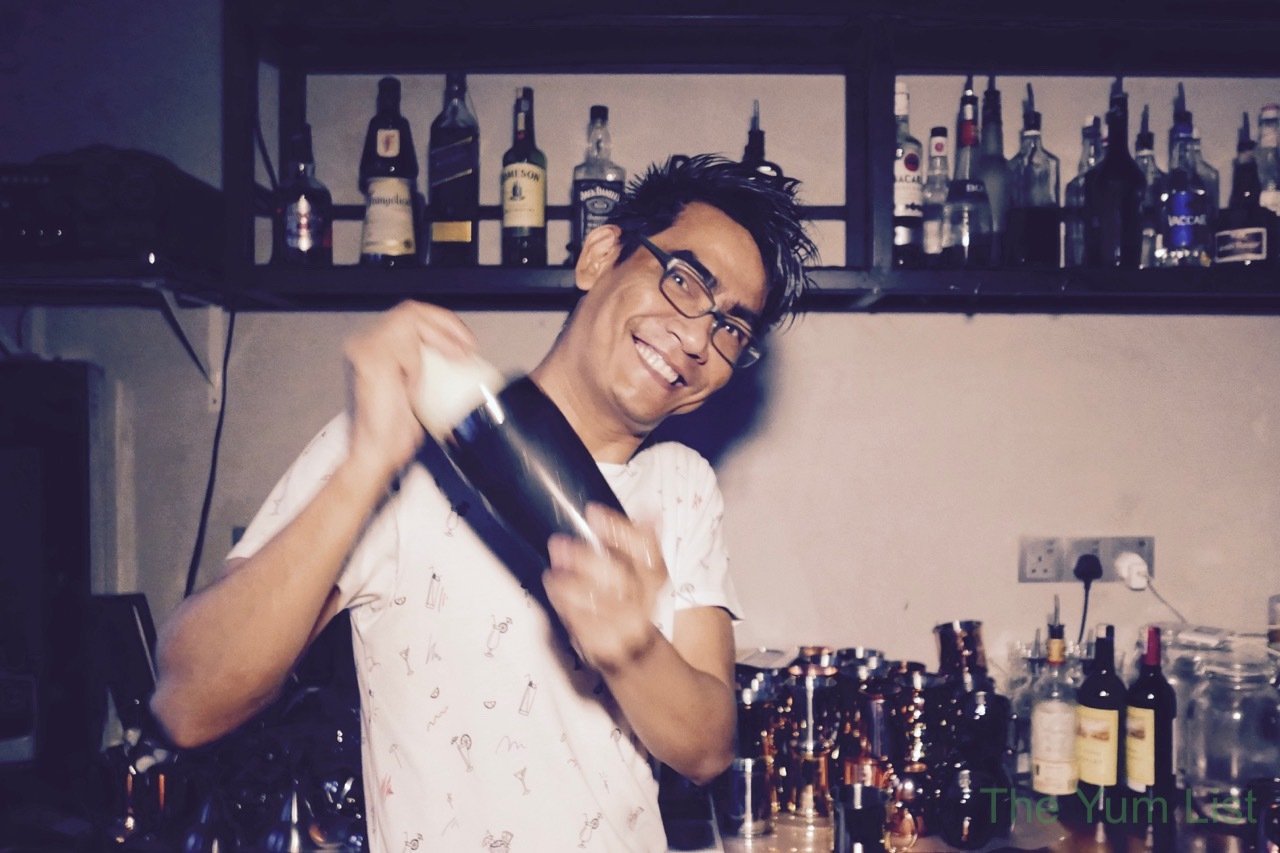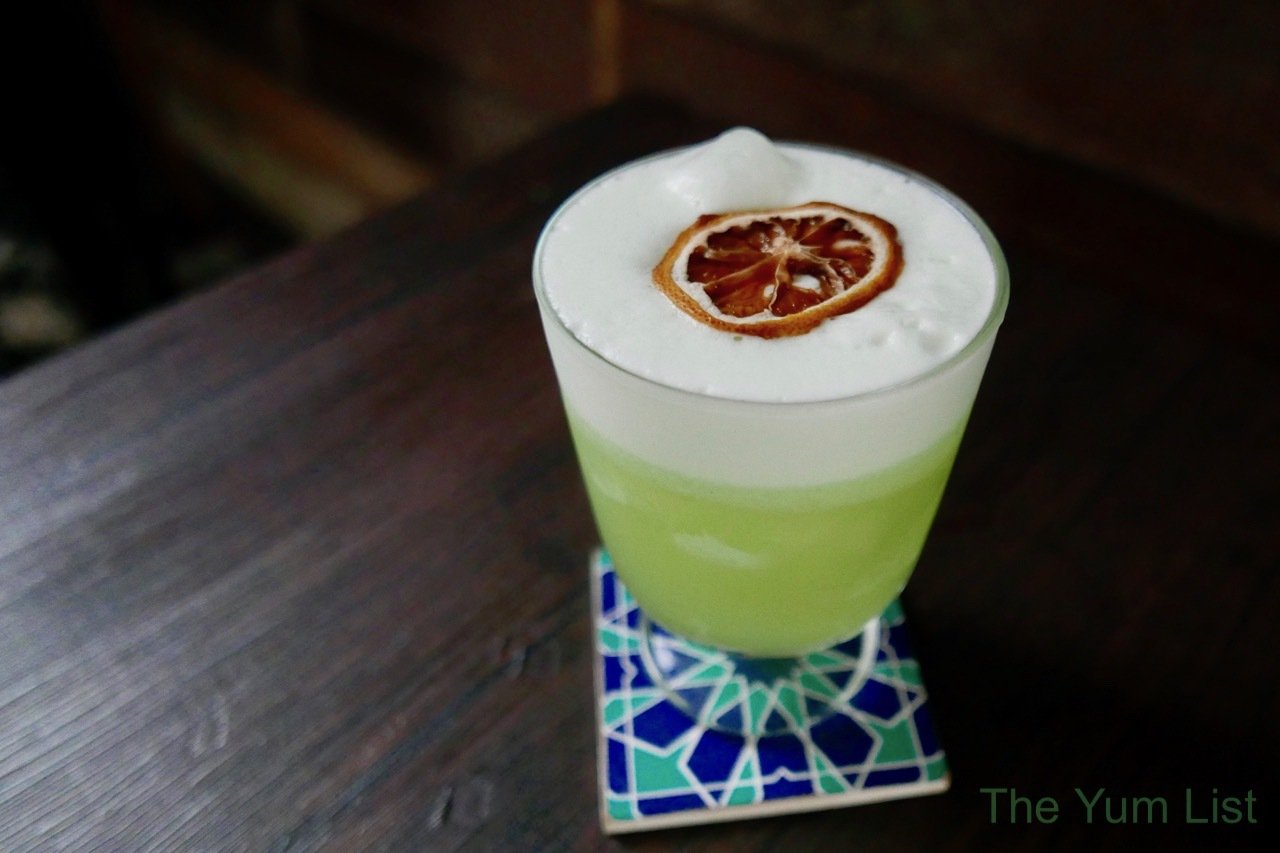 The Long Island Lizard (30 RM) is an EVEN more alcoholic take of the traditional Long Island Ice-tea, whereby the coke that normally complements the vodka, rum, gin and tequila, was replaced with triple-sec. This was a very sweet drink – perfect for sweet taste-buds and served in a pretty copper mug. According to Rajiv, the idea behind the presentation is that the bar is based on metal and wood, hence the drinking vessel of choice.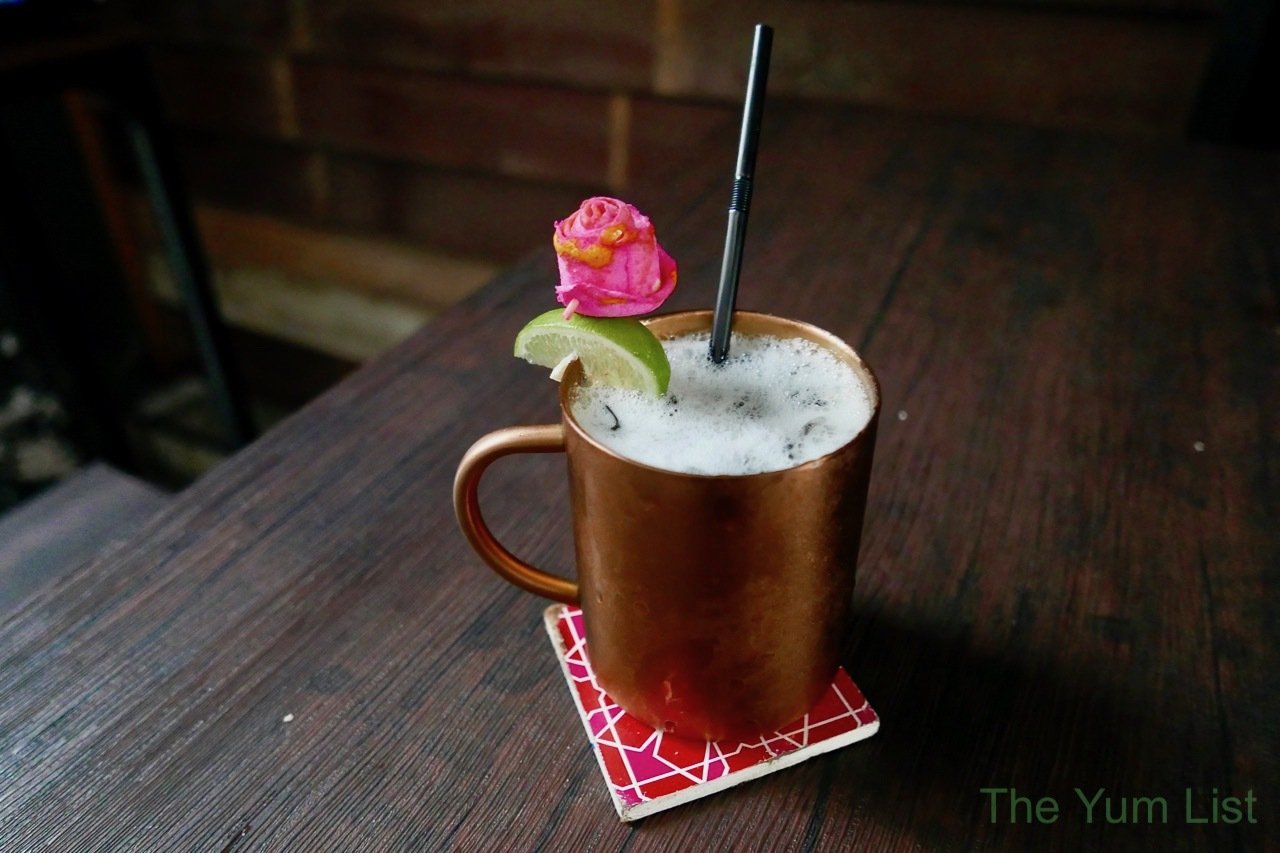 Reading the ingredients, The KL City Sour (RM35) should not work. I thought it was going to be one of those situations of 'taking one for the team'. Who in their right mind, would think of combining egg white, red wine, bourbon and then serve it with, what can only be described as, an entire fruit salad on top? Presented in a fish-bowl shaped glass, it was indeed, pretty as a picture. The taste was fruity and smoky and absolutely delicious. Against all the odds, this was my favourite of the evening! Think a modern twist on a sangria.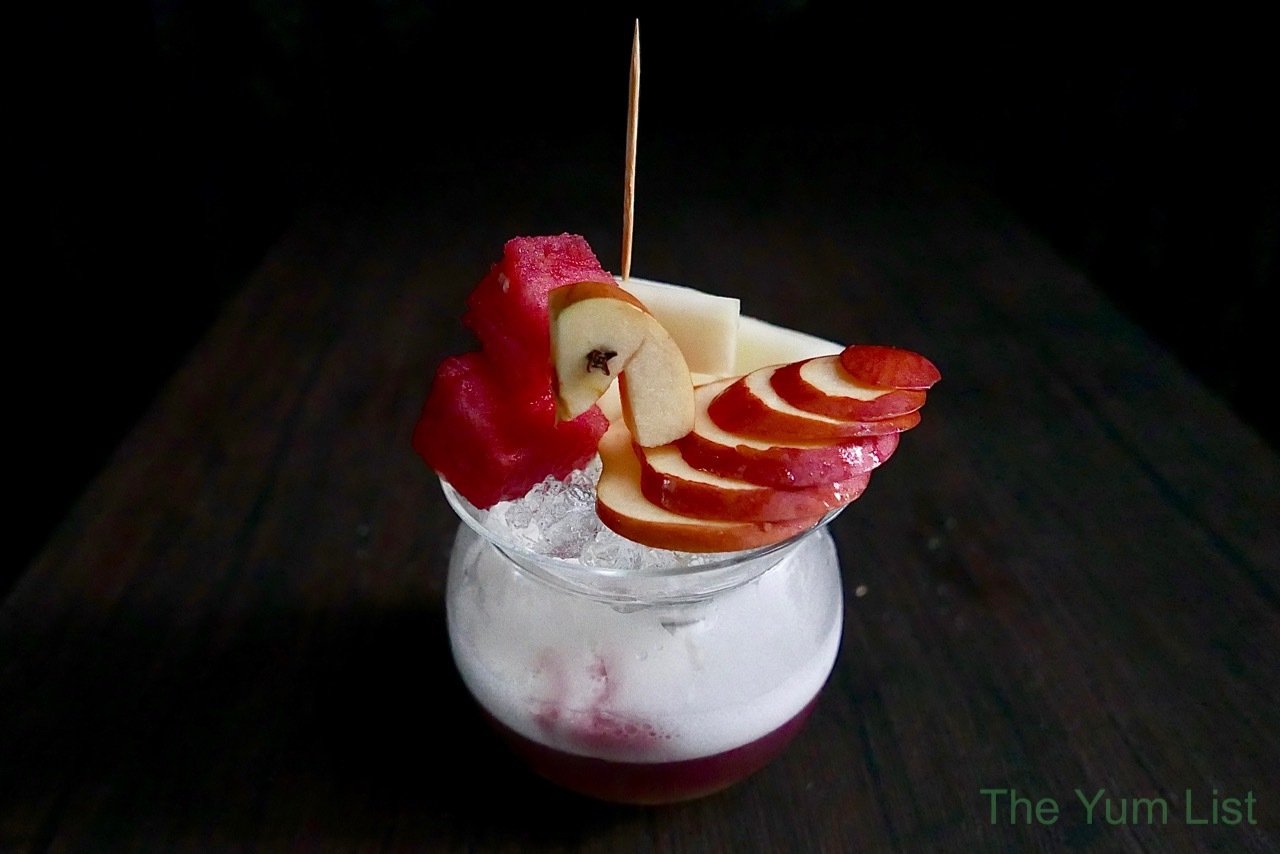 The Hercules (RM45) was a blinder! I don't mean figuratively. I'm sure if you drank more than a couple, you'd go blind! Back to the uni theme, this was one of those drinks, whereby you down a couple to get smashed, before going for a night on the town. Not surprising when we learned there are SEVEN spirits served in the copper mug, along with wine and beer! The recipe is a secret, is off-menu and indeed their most popular drink. I'm sure both the power and the funky adornment of a lemon 'man' helps keep it the most-ordered.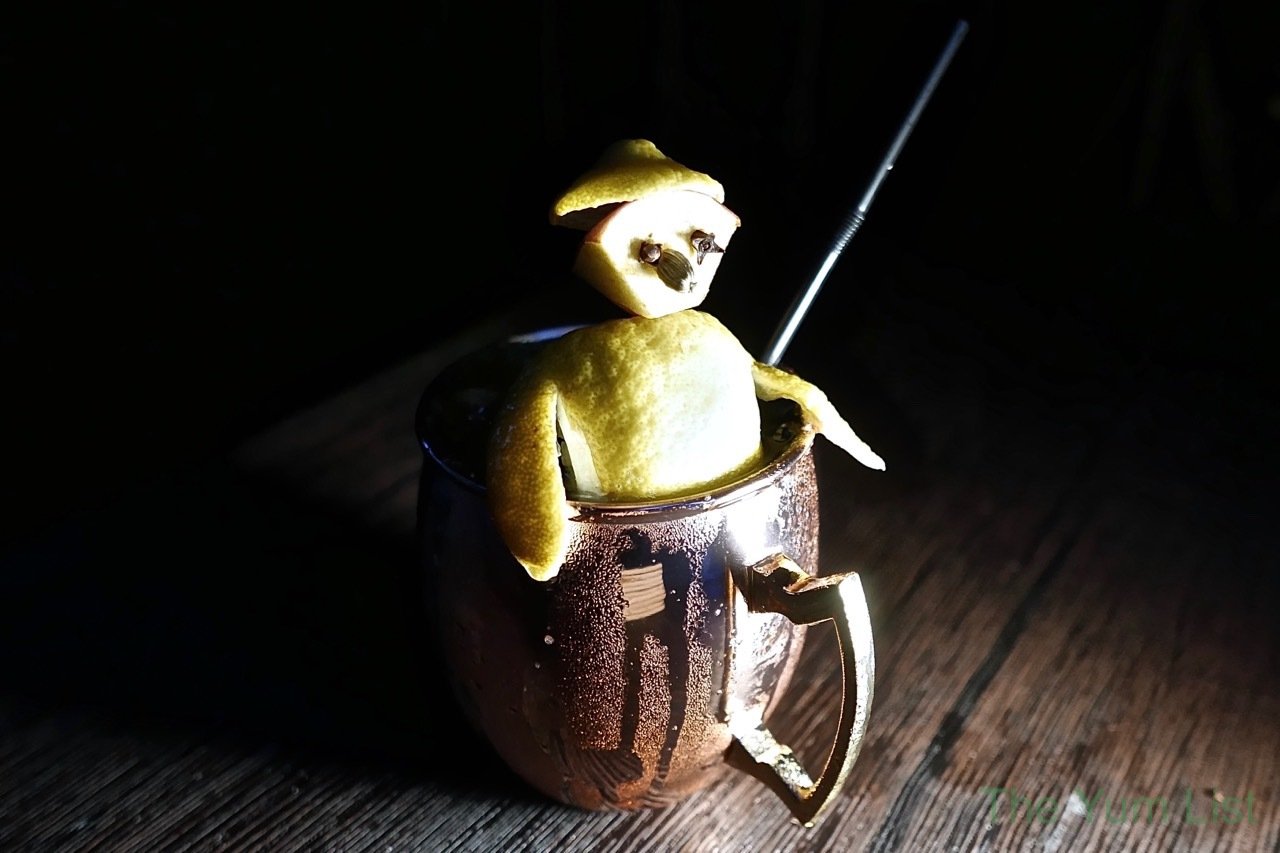 When we finally had power back, we were presented with one of the namesake drinks, the Frozen Mojito (RM30). The icy, pond-weed coloured concoction, was piled high in a metal margarita cup. In addition to the normal white rum, mint and sugar, the cheeky addition of limoncello added an extra kick. The lemon peel 'rose' added a dainty finish to the presentation.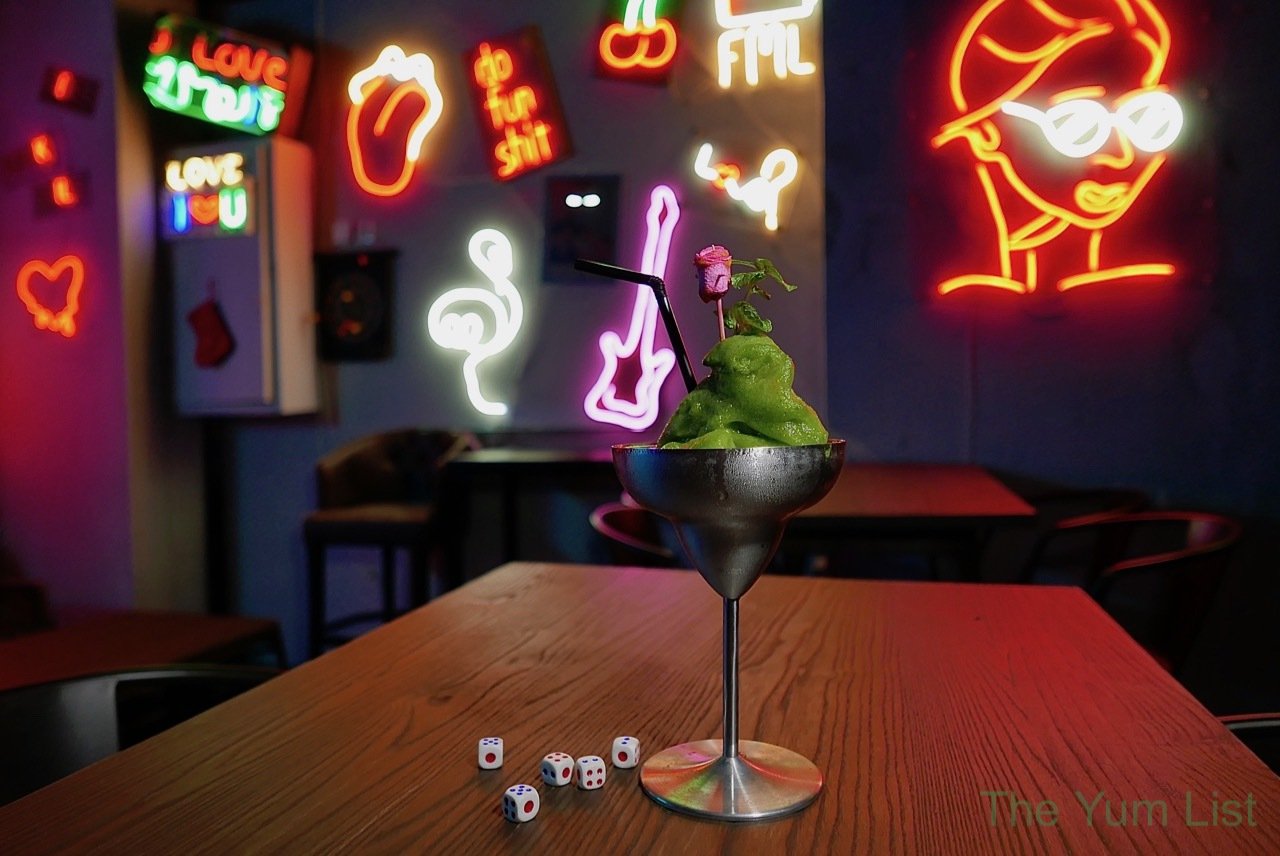 For something completely different, the Teh Tarik (RM40) was based on a traditional version of the same. The tea, scotch, condensed milk and Kahlua were pulled in the traditional way into a copper cup. The flavours were not dissimilar to a White Russian.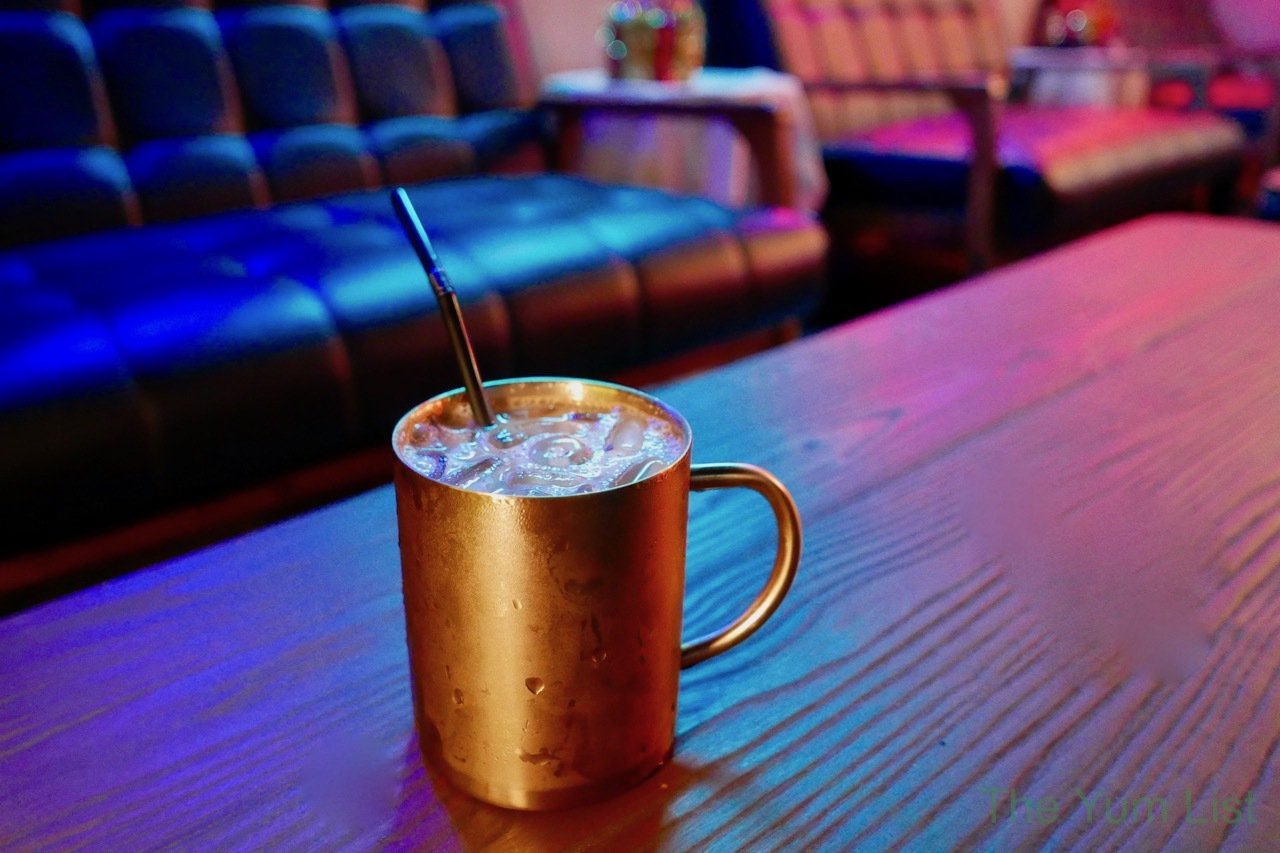 Our tasting wouldn't be complete without an original Mojito (RM25). And, this was exactly as I learned to make them in Cuba, made with brown sugar (not syrup), white rum, lime, mint and a twist on the traditional soda water, using tonic water in its place. This was a clear favourite for one of our number, as he chugged it down before we got a second look in!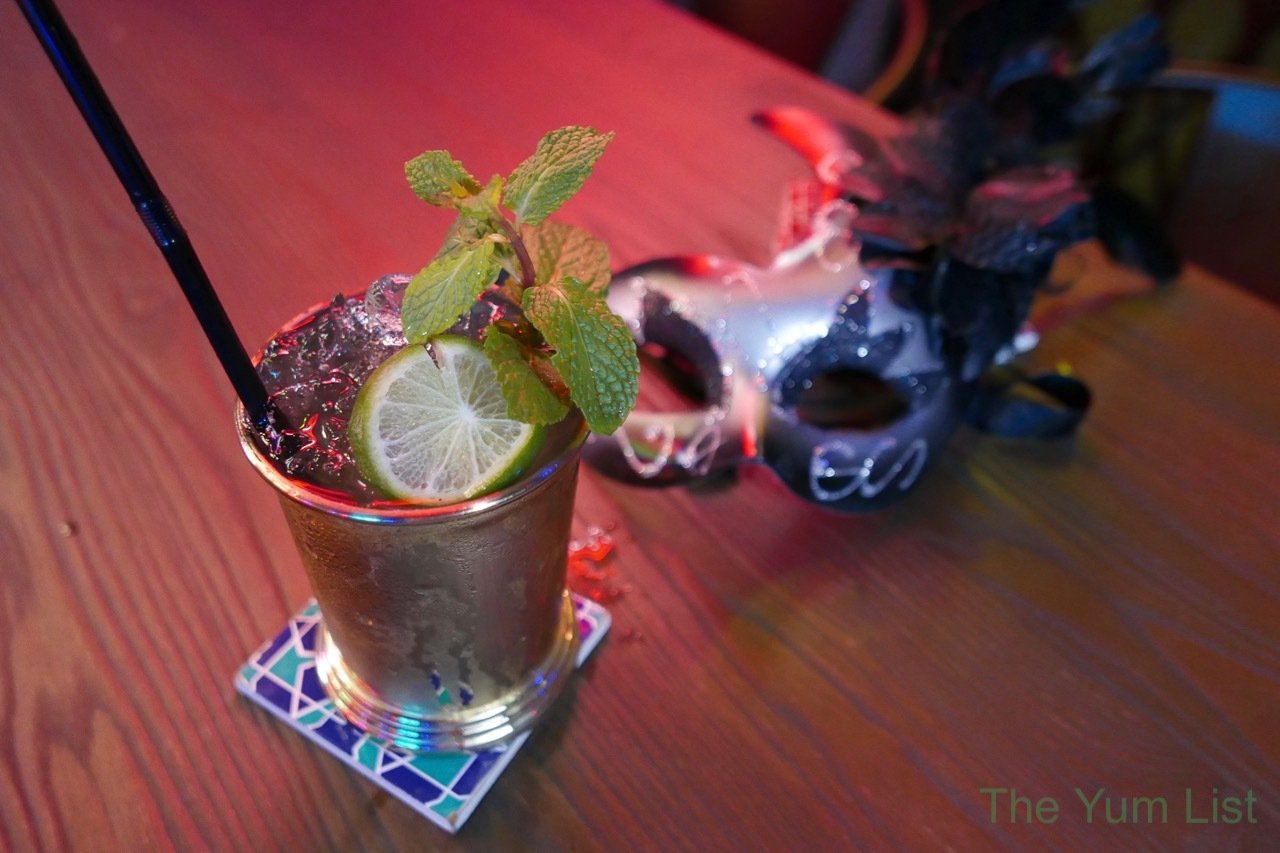 Drink Promos at The Mojito Man
Take advantage of the cocktail buffet between 7 and 11 pm on a Thursday night, where you can drink as many (limited menu) cocktails as you can, for 65 bucks. Ladies drink European cocktails (think Sex on the Beach or Cosmo) for free on a Wednesday between 9 and 12 pm and Tuesdays you can find mojitos for just RM10 between 7 and 11 pm.
All in all, a cool little vibe, reasonably priced cocktails and somewhere to hang out with your friends, maybe have a shisha, before hitting the town.
Reasons to visit The Mojito Man: reasonably priced cocktails; funky setting; relive university days; get smashed before a big night out; our favourites: KL City Sour and traditional mojito
The Mojito Man, Cocktail Bar
A-06 Alcove, TREC KL
438, Jalan Tun Razak,
50400 Kuala Lumpur, Malaysia
www.facebook.com/themojitoman
#themojitomantrec
The Mojito Man opening hours:
Sunday – Tuesday 18:00 – 02:00
Wednesday & Thursday 18:00 – 03:00
Friday & Saturday 18:00 – 05:00