Monica Tindall
I don't know about you but my first experiences with shawarma were in my university years, in the wee hours of the morning. After an evening of clubbing, we'd stop at one of the hole-in-the-wall places selling late-night food; either burgers or Middle Eastern. We'd delight in choosing stuffings that would fill our stomachs, hopefully, prevent next day headaches, and eagerly attack with juices running down our forearms. The incandescent lights, the smell of grease sizzling on the grill and chatter of who we'd danced with – all an essential part of the memory. What was once, however, an oil-laden food primarily consumed to absorb any toxins from a night out (in my faded memories), has since become a wholesome and tasty option to be enjoyed, even, Heaven forbid (wink), as a nutritious meal.
The introduction of Shawarma King in Bangsar gives respect to Arabian tradition while acknowledging its Malaysian home. The team pride themselves on making each wrap and recipe packed with nutrition and place emphasis on making as much as they can, including the sauces, from scratch. Flatbread is made fresh daily and sourced from a local Syrian baker.
Sara, co-owner and face of Shawarma King tells that she's "An Arab salad, with mixed cultural heritage, and fond recollections of her grandparents' cooking." Integrating her family customs with her affection for Malaysia, dishes at Shawarma King Bangsar have been gifted a bit more oomph compared to the original Arabian recipes giving birth to a hybrid of Arabian cuisine distinct to Malaysia.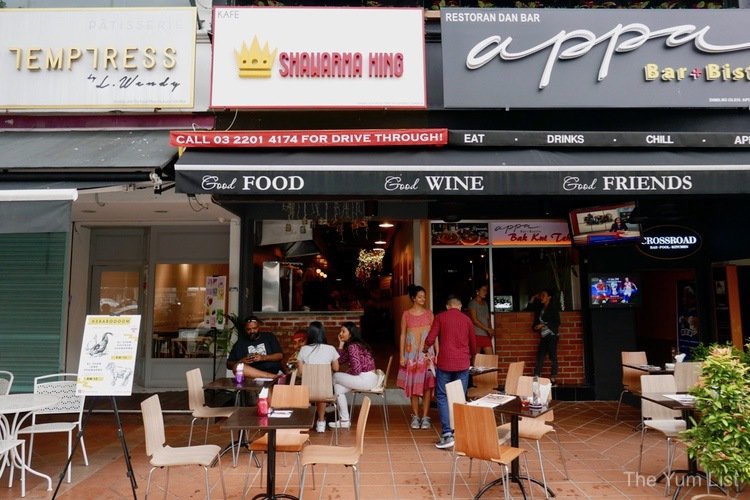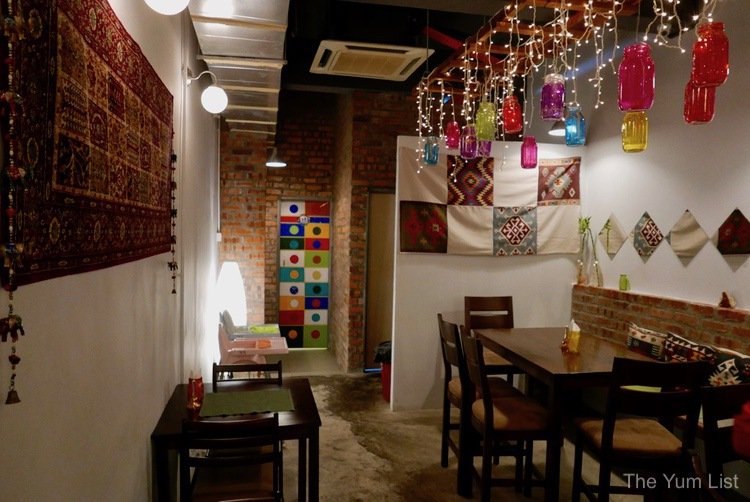 Not only was Sara a huge part of the recipe development but she too is the one who gave the restaurant its splash of colour and fun artistic design with her handmade creations. From the painted bathroom door to the improvised coloured glass-jar light feature, the hand-painted ceramics and menu design, it's clear to see much love has been injected into this project.
Appetizers at Shawarma King Bangsar
"Everybody loves hummus!" Sara announces as she brings our first dish to try. This attractive recipe is topped with chilli and cumin powders and a generous puddle of olive oil. Traditional Hummus (RM11.70) on the menu curiously reads, "a blend of chickpeas, tahini and ice." Yes, ice! As the hummus is made fresh to order, and this mezze is best eaten chilled; instead of pre-making and refrigerating (which goes against their make-as-much-as-you-can-from-scratch-and-fresh philosophy), it's blended with ice, rather than hot water to give it an instant chill. Don't worry, it's not a hummus smoothie by any means – just a nicely cooled bowl of dip.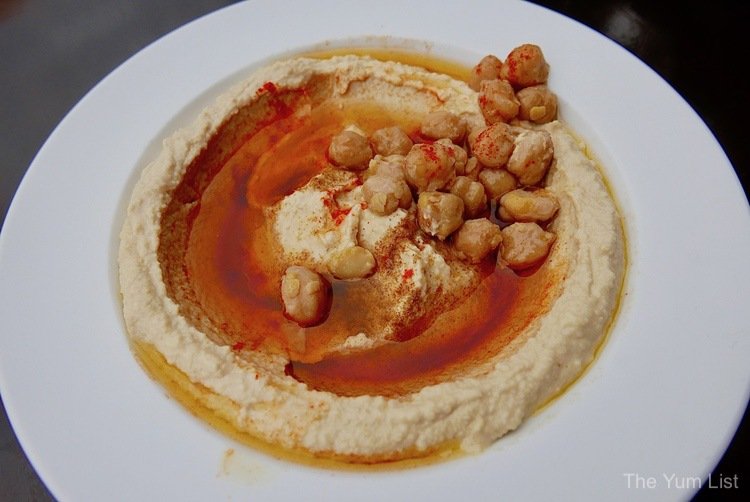 Hummus, and the other mezze on the Shawarma King menu such as muttabbal, fattoush and tabbouleh, are great for sharing amongst friends and make excellent veggie complements to the Sharing Platters.
Sharing Platters
The Shawarma Platter (RM17.80) brings a mix of chicken and lamb fanned out on a wooden chopping board accompanied by greens, onions, tomatoes and pickles. A tasty garlic sauce, a thick soy sauce and warm flatbread join the party. The Falafel Plate (RM14.80) is similarly plated and sided by garlic, mint and chilli sauces. It's a great vegetarian choice.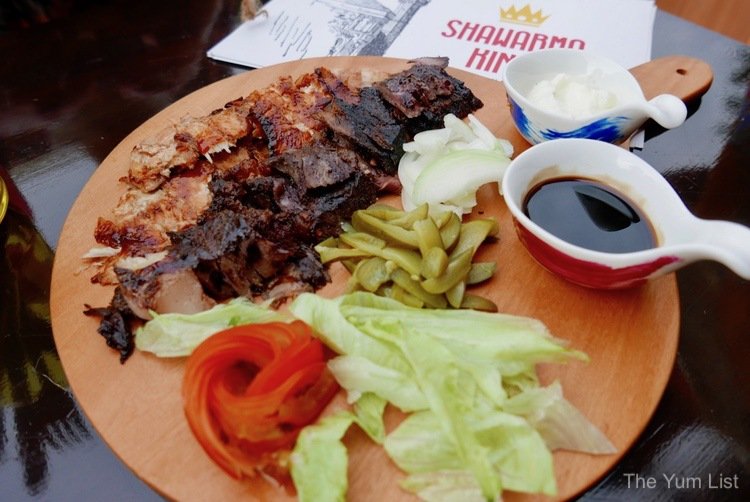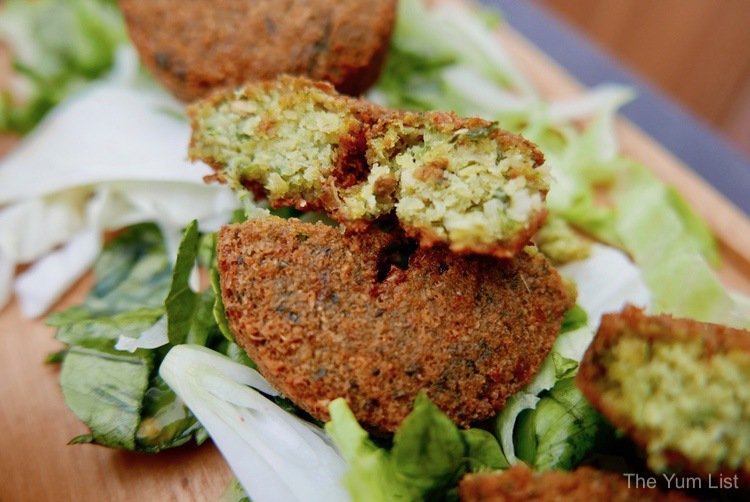 Shawarma King Wraps
Roll out the red carpet please for the arrival of the King and Queen. The restaurant's signature wrap, The Shawarma King (RM18.20) comes in at a whopping 500 grams in weight. Loaded with slices of lamb and chicken, tomato, lettuce, cabbage, pickles and onions, and moist with chilli sauce, pomegranate sauce, tahini and more chilli, it's a mighty royal roll to wrap your mouth around. And, whoever says veggies will never "weigh" up against their meatier counterparts is proved wrong with the 500-gram Green Queen (RM14.50), the signature veggie wrap. In this lady's case, caramelized eggplant, crispy cauliflower and a zesty minty salad replace the meat and make an equally stacked mouthful.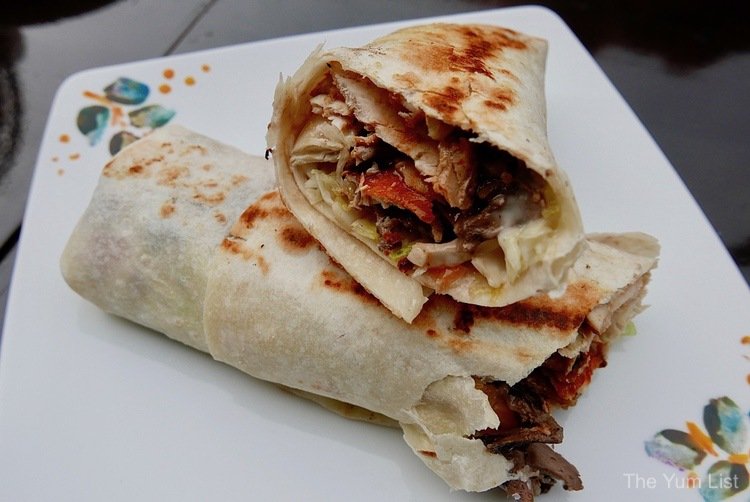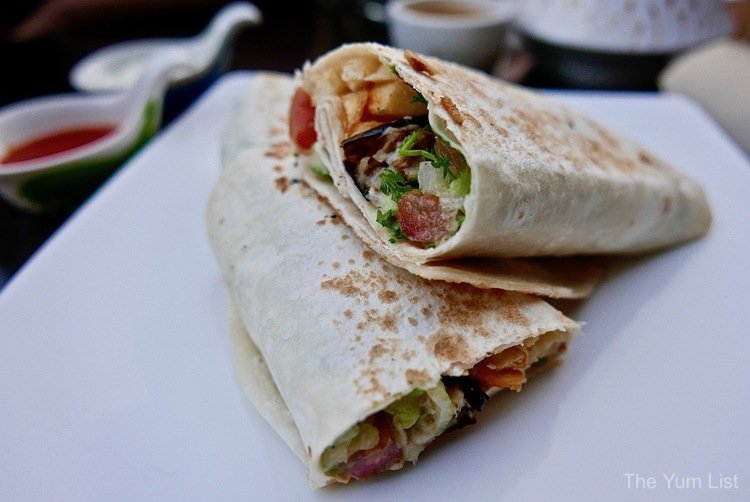 Worth noting is that Shawarma King does not only offer a single vegetarian wrap, but FIVE veggies versions including recipes rolled with eggplant, cauliflower, falafel and French fries.
In a nod to Shawarma King's host country, the Malaysian Chicken (RM13.30) and Malaysian Lamb (RM16.50) wraps are some of the top-sellers. Tender slices of meat are rolled together with the usual veg and spiced up with mint sauce and a good dose of chilli.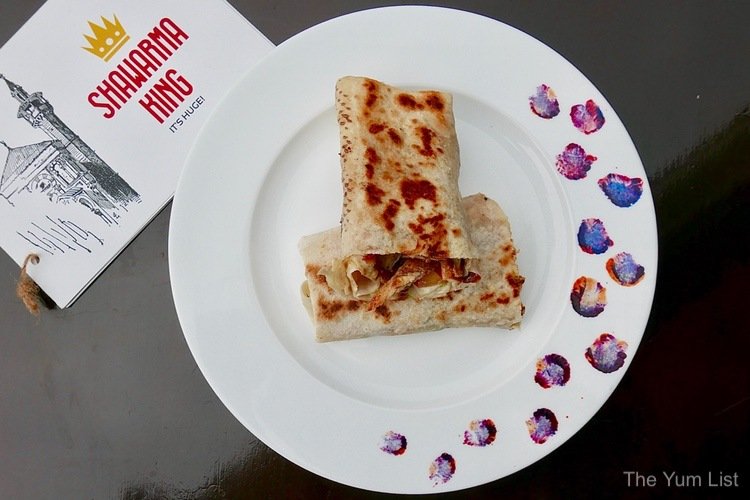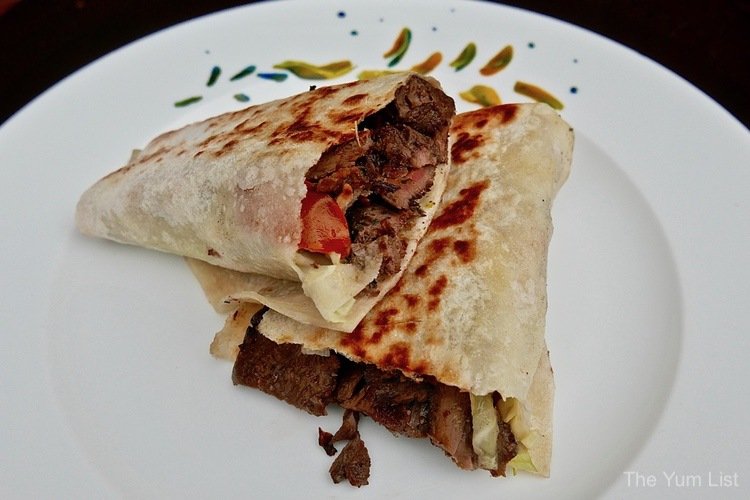 Claypot Bowls at Shawarma King Bangsar
Mandi Lamb Fakhar (RM17.80) features beautiful long grains of rice coloured with turmeric and saffron, cooked together with lamb in a Chinese clay pot. The garnish is a tangy biryani vegetable puree and plentiful spices such as cloves, cardamom, bay leaves and cinnamon ensure that every bite is packed with flavour. The rice is moist and elegant and we learn that the secret is in the cooking using a bowl of sunflower oil carrying coal to steam the rice gently weaving a smokiness into the grains.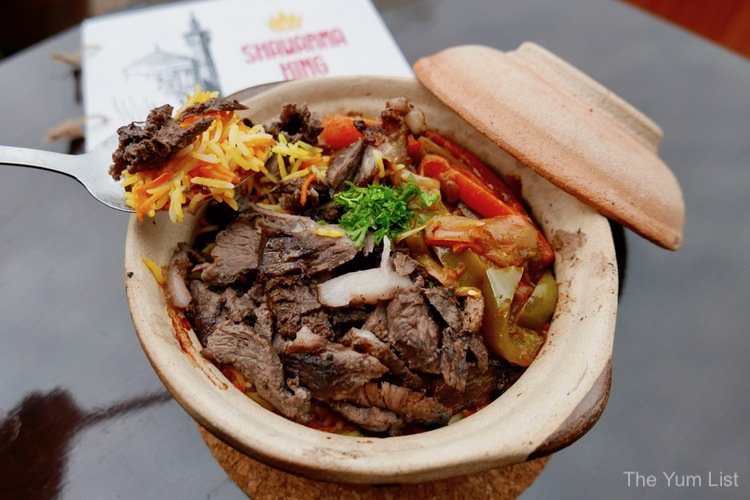 Arabica Coffee and Middle Eastern Loose-Leaf Teas
Arabic coffee and bittersweet teas round out the meal acting as digestives with their herbal influences. Arabic Qahwah (RM9) is worth ordering simply to see the fancy pot it's poured from. Roasted Arabica beans are blended with a variety of spices including cardamom, cloves and saffron and linger in the palate long after swallowing. It's recommended to drink this coffee in a manner similar to wine, first appreciating the aromas, then sipping and swirling the flavours around the mouth before swallowing.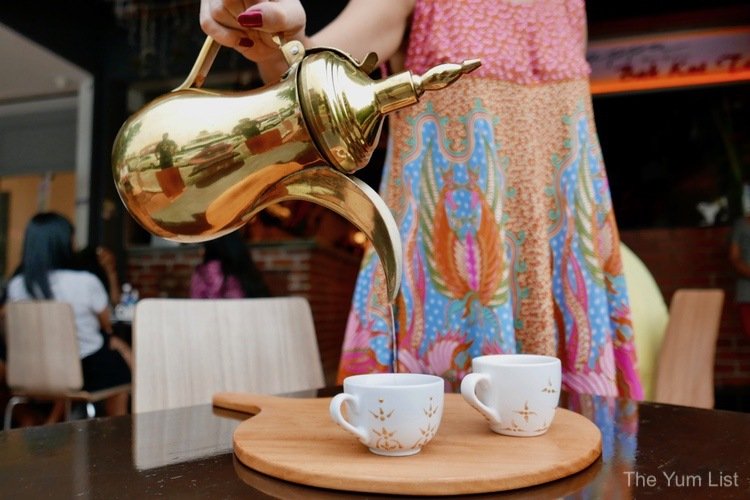 Alternatively, the well-known Arabic Mint Tea (RM6 pot) regarded for its anti-inflammatory and antiviral properties, and the Zhurat Tea (RM6 pot) said to relieve tension and improve sleep quality, are more elegant options.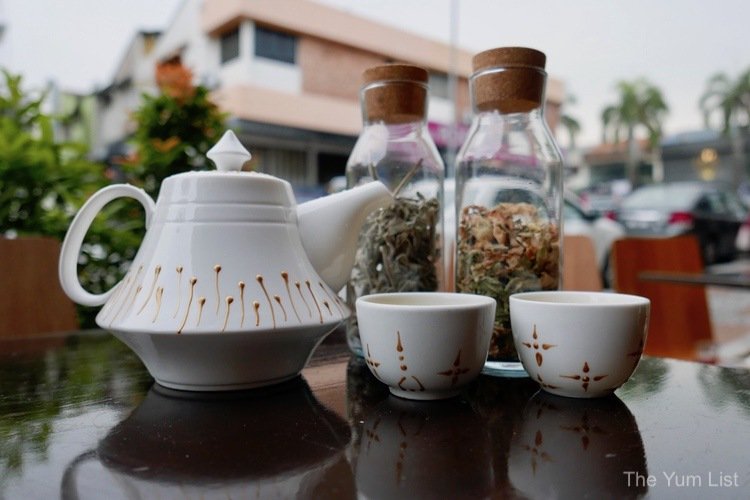 Sara and her team at Shawarma King Bangsar have managed to alter my perception of the shawarma, changing it from a greasy cheap post-night-out option, to a fast food that's rather healthy and delicious.
Reasons to visit Shawarma King Bangsar: a good selection of vegetarian wraps, appetisers and sharing plates; of course you must try the Shawarma King; we loved the clay pot rice dishes; friendly happy vibe feel; decently sized portions.
Shawarma King Bangsar
8 Jalan Telawi 2, Bangsar Baru
59100 Kuala Lumpur, Malaysia
+6 03 2201 4174
www.facebook/shawarmakingkl
@shawarmakingkl