Monica Tindall
A high level of training is evident in the details of the service at Angsana Lăng Cô Spa. There is a procedure for everything and when all of the parts fit together it creates a seamless and harmonious experience for guests.
From the beginning, the routine involves the serving of a beverage made from ginger and pandanus, made fresh every morning. While guests sip on the welcome drink the receptionist takes the time to listen to guests' desires and recommend a treatment based on individual wanted outcomes and preferences. It's formalized in writing and the receptionist communicates directly with each therapist to ensure understanding.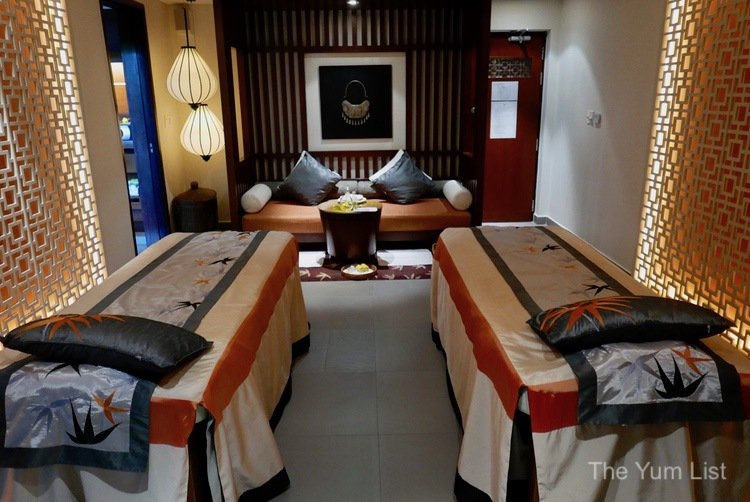 Once in the room, shoes are removed and guests are seated on a sofa. Every session begins with a brief foot cleanse, which is used as another opportunity to interact, rechecking preferences and clarifying desires. The room is large with separate beds for massage and floor mattresses for traditional Thai massage. It's adorned with fresh yellow flowers and ceramic pots holding various signature blends of oil. Saffron patterned silk throw-overs add colour to the room, which is otherwise kept a cool neutral grey.
The separate changing room is a lovely indoor-outdoor space. Toilet, sink, wardrobe and electronic safe are inside, while a covered shower surrounded by pebbles and a giant bathtub facing a wall of green are outside. This is where you change into disposable underwear, robe and slippers before returning to the main room.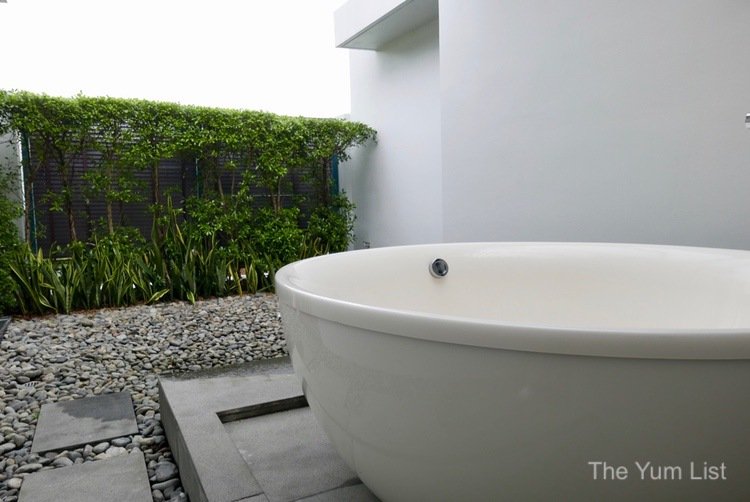 A variety of single treatments and packages are available on the menu with massage, facials and body treatments (such as masks and scrubs), the favourites. I'm told technicians must complete 300 hours of training before working on clients and that all products are organic and made in Thailand, the home of the brand.
My therapist constantly checks in on temperature, comfort levels and happiness with pressure. Her awareness of my state of being is so good that she notices things that my body reacts to before I do. Her skill is clear and her hands are confident in their procedure. Her technique is matched by the quality of the bed, which is substantial in size (more than enough for my long western frame) and is heated, not only adding cosiness to the experience but also assistance in relaxing muscles. I've chosen a Javanese massage as I like deep pressure with the use of thumbs and hands in long firm strokes.
The session ends with the sound of a bell, which gently brings me back to reality. As I redress in the room, the therapist prepares a warm ginger tea and fresh fruit and leaves me to relax for a bit, readying myself to reenter the outside world.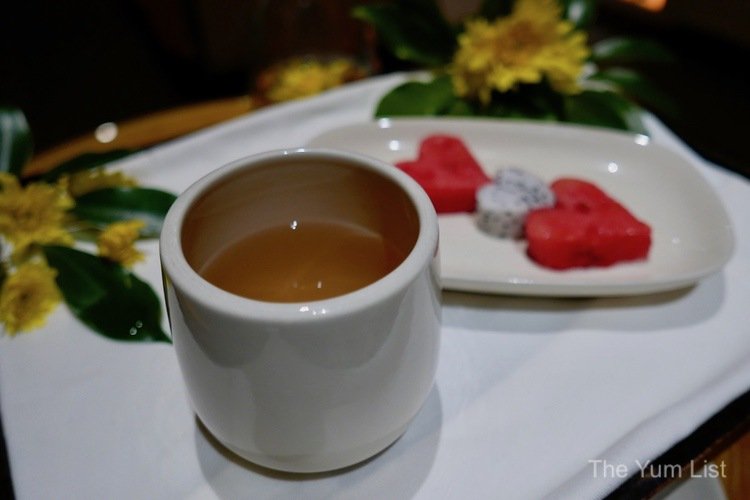 Reasons to visit Angsana Lăng Cô Spa: luxury spa experience in Central Vietnam; highly trained therapists; confident routines that pay attention to details and guest comfort; organic products; pleasant setting.
Angsana Lăng Cô Spa
Cu Du Village
Loc Vinh Commune
Phu Loc District
Thua Thien Hue Province
Vietnam
www.angsana.com
+84 (0)234 3695800
[email protected]