Monica Tindall
Rice Bar, as the name suggests, treats rice as the Holy Grail with not only sushi and a number of other Japanese rice dishes composing a compact menu, but too a whole list of rice-based beverages featuring the well-known Japanese sake and the lesser-known Son Tinh – a local craft rice liquor that has gained international recognition.
Before we get to the rice though, my waiter Hong (who also happens to be the bartender) informs me that the cocktail of the day is Vietnam Sangria (VDN 170k). Who would I be not to encourage the innovation of a budding mixologist? So, I enthusiastically agree to check out his new creation. Fermented fruit gives a distinctively local feel. It's topped up with the house white wine and garnished with a slice of orange. It's refreshing and a good balance of sweet and sour. A spoon is provided for scooping up the small cubes of pineapple and mango at the bottom of the glass.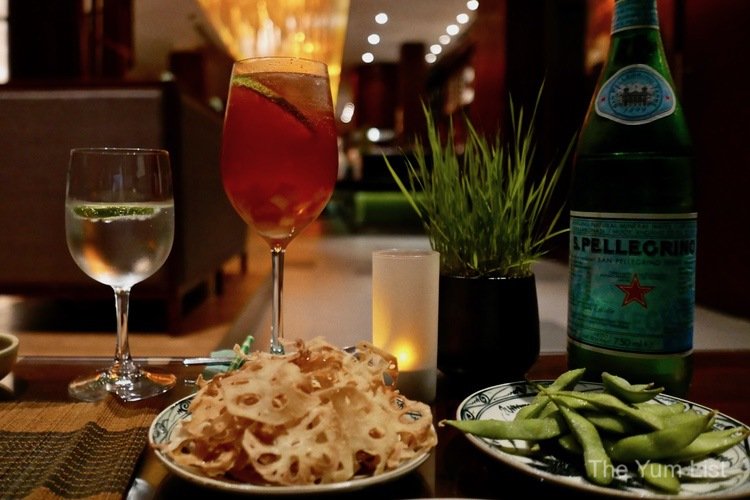 One of my favourite veggies, lotus root, makes a fine bar snack when sliced and fried until crunchy. Crisp Lotus Root (VND 50 k) goes well with the local sangria and gives me a few moments to further browse the menu.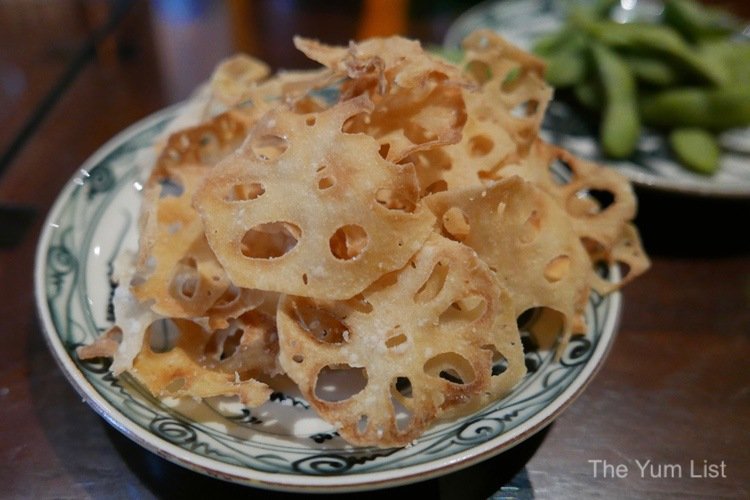 Rice Bar Menu
As mentioned above, the main focus of the menu is rice with all forms of sushi offered in abundance. My first order is a platter, Sushi Kaishen Mono (VDN 320 k) featuring nine maki and nigiri pieces. The chef selects the seasonal catch of salmon, tuna and amberjack to crown the nigiri and turns to the popular California roll for the maki. Pickled ginger, wasabi and soy sauce furnish the required condiments. Rice has a good texture. Fish is fresh. It's all good.
Moving onto something more substantial, Oyako Don (VDN 320k) sees the classic donburi (rice bowl) filled with short grain rice and topped with chicken (thigh, which equals darker meat and more flavour), mushrooms, onion and egg. The side of miso soup is thick with mushrooms, seaweed, slices of white onion, tofu and shallots. The flavour is mild and altogether the course is warm and comforting.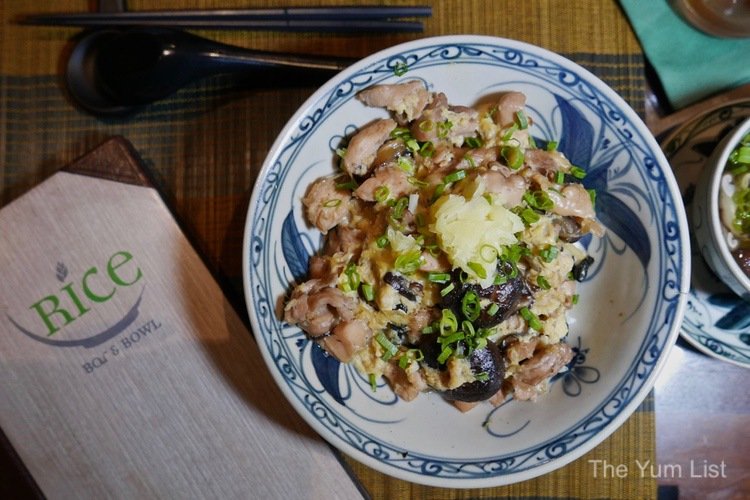 Son Tinh rice liquors are based on a distillation made from sticky rice that has been macerated with traditional Vietnamese herbs, spices and fruits. Hong recommends the Man Do (VDN 80 k) for its plummy fruitiness and tart finish. I quite enjoy the drink as it reminds me of the Japanese plum liqueur umeshu, only with a more powerful front of spirit on the palate.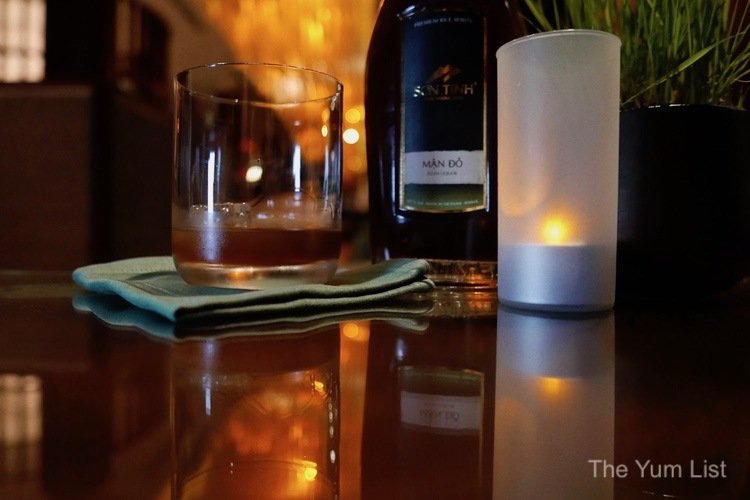 For guests who'd like dessert, they can browse the menu from Rice Bowl downstairs. I'm equally (if not more) happy with a digestive and continue to be enthused to expand my palate with the local rice liquors. Hong recommends Nhat Da (VDN 80k) as a digestive for its complex and long-lasting notes of grass, apricot stone and black coffee. He has done me well again with this recommendation. It enters with a slight sourness, has a speedy middle of sweet and a lingering ending with a wallop of bitter. Those who like an espresso ending to a meal might consider this a suitable alternative.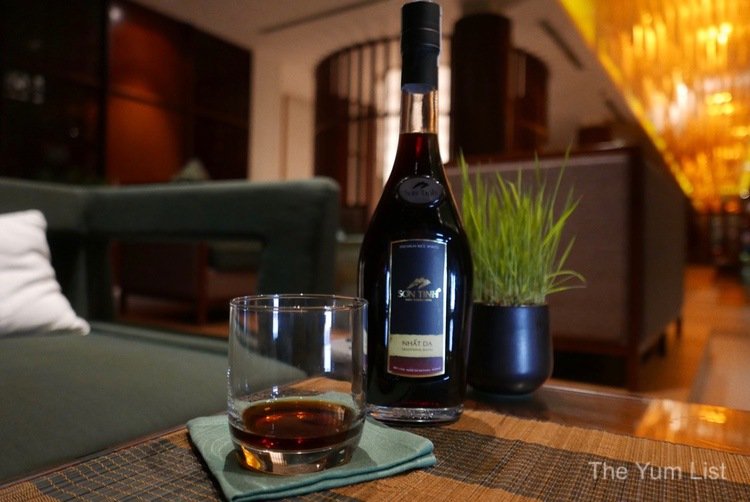 Reasons to visit Rice Bar, Angsana Lăng Cô Resort Vietnam: stylish setting; a simple menu of sushi and rice bowls; great chance to try some of the local craft rice liquors.
Rice Bar, Angsana Lăng Cô Resort Vietnam
Cu Du Village
Loc Vinh Commune
Phu Loc District
Thua Thien Hue Province
Vietnam
+84 234 3695 800
[email protected]
www.angsana.com