Words: Sean Kelly Photos: Rich Callahan
Tucked away on the third floor of The Gardens Mall is Wagyu More, a Japanese buffet with a rich array of delicious meats ready to be cooked in hot broth directly at your table. This place is a must-visit for those who enjoy fresh ingredients and copious amounts of animal protein. A Hong Kong hot spot newly launched in KL, this is the only Malaysian location out of the six branches in Asia and Rich, Mon and I got a first-hand experience with the concept.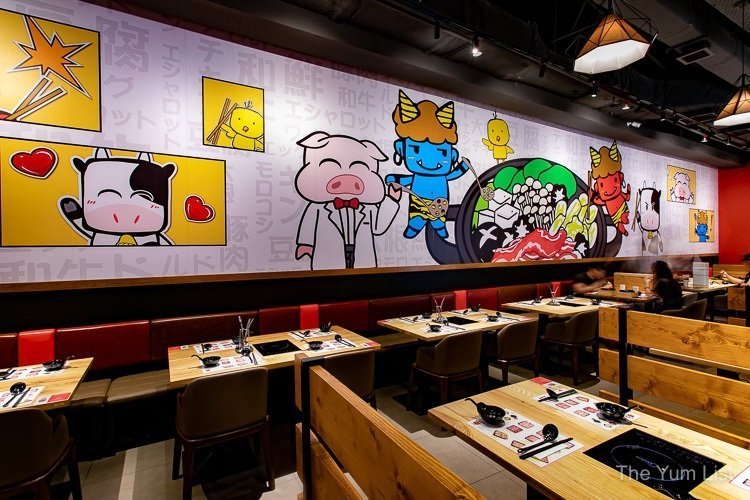 Wagyu More Menu
Diners can choose from an unlimited supply of beef, pork and chicken as well as a variety of fresh vegetables, drinks and desserts. Cooking your own meat at the table using two of the eight varieties of soup bases (Kombu, Sukiyaki, Miso, Tomato, Pork Bone, Spicy Pork Bone, Kimchi and Japanese Curry) in the shabu-shabu hot pot makes for a fun experience for any occasion.
Wagyu More The Gardens Mall – Packages
The two-hour feast was an experience that I will not soon forget. We started with the kitchen's main attraction, The Premium Buffet Package, featuring all-you-can-eat Japanese A5 Wagyu Beef (RM388.80++,) Australian Wagyu Beef (RM148.80,) and Spanish Iberico Pork (RM98.80). The A5 package includes unlimited servings of all three types of meat. The Aussie wagyu also includes the pork. We selected Wagyu More's signature soup bases, Pork Bone (well-suited to pork) and Sukiyaki (a great match for beef) as the catalyst for cooking the meals.
The premium meats menu is truly exclusive as all three dishes are speciality items from different regions of the world. Wagyu is a black beef with a smooth texture, taste and flavor that spreads through the mouth with a velvety appeal. A5 is the highest grade a cut of beef can receive; the letter represents yield quality, which essentially means how much usable meat was on the animal, and the number, between 1 and 5, represents where the quality falls on a scale of fine-grained fat interspersed throughout the muscle tissue. The Ibérico breed of pigs is native to Spain's the Iberian Peninsula. Their genetics and diet cause the animals to develop infiltrations of fat in their muscles and under the skin, which gives them a superior quality recognized all over the world.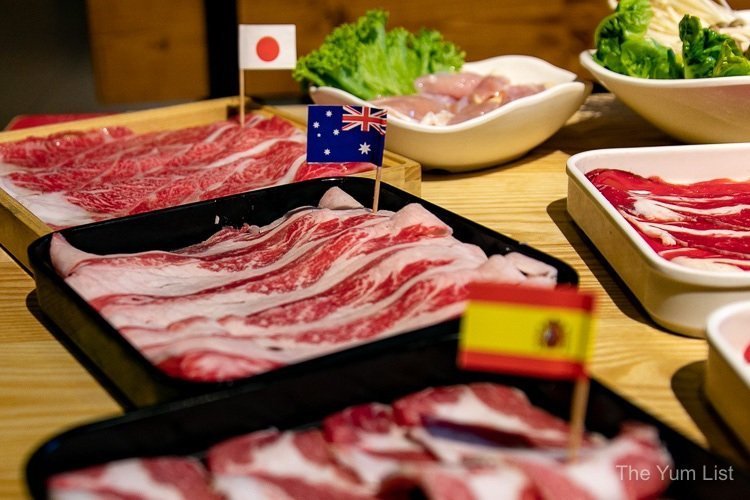 The soups were full of flavour and played off of each other nicely. The meat is freshly cut upon order, and all three dishes were fine cuts of premium meat. Mixed with the in-house spices, each bite was bursting with flavour. As a lifelong carnivore, I was blown away by both the Australian and Japanese A5 wagyu beef dishes, and the Spanish Iberico pork. You can't go wrong by selecting any of the three high-grade options in the premium buffet. If you are celebrating a special occasion or just looking to treat yourself to a quality culinary experience, the Premium Package is as good of a way to spend two hours as any I can think of!
For a more affordable option though, diners can enjoy the daily lunch buffet from 11 am – 5 pm (RM36.80) and the dinner buffet from 5 pm -10 pm (RM44.80) featuring all-you-can-eat chicken, pork and beef. If you don't want to commit to the price of a full premium buffet, you can still get a taste of the high-life by ordering single serves a la carte such as Spanish Iberico Pork (RM22.80/plate), the Seafood Platter (RM28.80) or the noteworthy Japanese Wagyu A5 Beef (RM88.80/plate).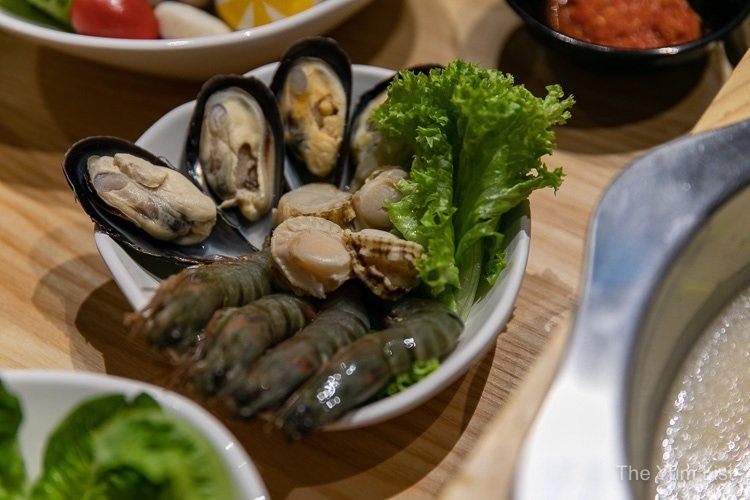 There is also a generous selection of green vegetables, mushrooms and pumpkin that integrated nicely with the broth and complimented the meat dishes. Noodles and a variety of hot dishes (that we didn't even glance at as our undivided attention was on the meat), add variety to the spread.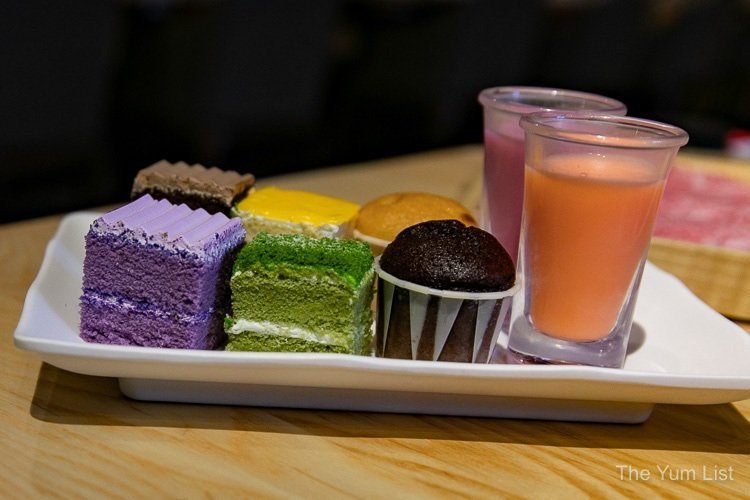 Wagyu More Menu – Drinks
Soft drinks, tea and coffee are included in the price and beer can be purchased as an add on. We rounded out the meal with a couple of cold Asahi's (RM13.80) to soak up the spices but Carlsberg (RM11.80) Tiger (RM11.80) and Heineken (RM13.80) are also available.
Wagyu More Review – The Gardens Mall
All of the items were of high quality and delicious in taste, so in order to optimize your dining experience, it is recommended that you come hungry and sample a diverse mixture of meats, vegetables and seafood. After my two-hour feast (sessions are slotted in two-hour time slots, you pay more if you stay longer), I will definitely be returning to Wagyu More. Although I wish it hadn't taken me six months to discover these guys, I have a feeling I will be finding frequent excuses to visit The Gardens Mall.
If you're looking for an opportunity to raise your food credibility with friends and family, invite them to join you at Wagyu More when it is your turn to choose the restaurant for your next gathering. Make sure you come hungry as this is the type of place where there is no shortage of food served and you will enjoy every single bite! In addition to a variety of tempting food, the hot pot style of cooking up the meat at the table provides a fun environment to be shared with your favourite people.
Reasons to visit Wagyu More: great group dining experience; the only hotpot concept I know of that offers premium grade meats.
Wagyu More
T-216-B, 3rd Floor, The Gardens Mall
Lingkaran Syed Putra, Mid Valley City
59200 Kuala Lumpur, Malaysia
www.facebook.com/wagyumoremalaysia/
Wagyu More Opening Hours
Daily 11 am -10 pm
Children below the age of 12 and within the height of 90cm-120cm enjoy fifty per cent off all packages!