Sunset Cruise Langkawi
Monica Tindall
One of the best ways to appreciate the beauty of Langkawi is from the sea. If you're not a swimmer, you might find a day cruise a bit too hot in the tropics. A sunset cruise, however, offers both cooler weather and opportunities to capture some pretty holiday snaps. We try out a sunset cruise with Crystal Yacht Holidays and find the trip peaceful and well-organised.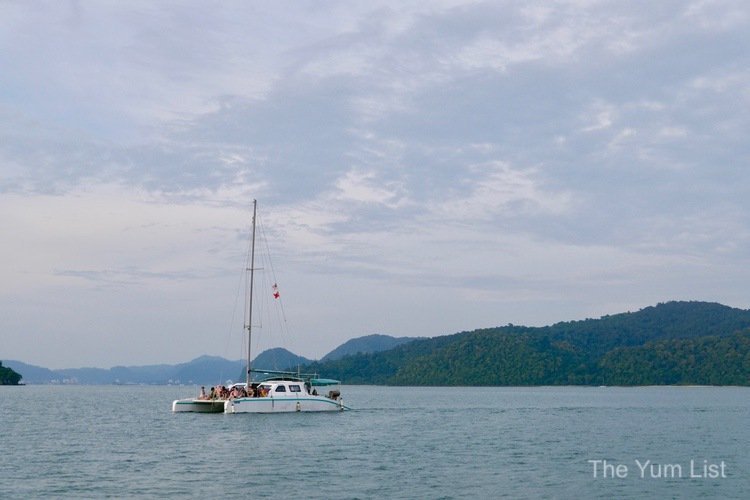 Sunset Cruise Langkawi
The sunset cruise Langkawi with Crystal Yacht Holidays lasts for about three hours. Half an hour is spent cruising out from the jetty and another half hour coming back. About two hours is passed bobbing around the sea. Guests can sit outside on the deck, be sheltered in indoors, or hop up onto the cabin's shaded roof. Personally, I find the latter my preferred nest. Protected from the heat and sun, yet still benefitting from the views, from here we have a comfortable ride.
There is a hammock sitting over the water, which is a popular spot once we get moving. Later into the cruise, the saltwater Jacuzzi (basically a net holding passengers at the back of the boat with bubbles) also sees good use.
Free-flow Food and Beverages
Crystal Yacht Holidays provides a meal and free-flow beverages on both its day cruise and sunset cruise in Langkawi. Minutes after departure, drink orders are taken, and guests are also invited to choose freely from the cooler. Wine, beer, soft drinks and a couple of cocktails are on the menu. The quality is bottom-shelf, but enough variety is available to please most. Roasted peanuts are handed around taking the edge off any hunger pangs until dinner is later served.
Upbeat pop tunes bop from the speakers. Staff are smiley and helpful, and generally, the other passengers on board are polite and calm. There are no obtrusive announcements over microphones or overly-loud speakers (as we hear blasting from other boats) and we're grateful to be here in the comfortable, cheery environment of the Crystal Yacht Holidays' Langkawi sunset cruise.
As we drift, a barbecue of chicken, lamb and mixed skewers is cooked on board. Around 6:30 pm, dinner is served buffet style. A decent selection of fresh salads and rice accompany the grilled meats. There's not an extensive range of vegetarian dishes, but there is certainly enough to fill a hungry tummy. Drinks continue to be free-flowing, and around 7 pm, the music changes to a calmer nature as the boat sails directly towards the sun. We get a pretty few minutes of brilliant colour, but a thick blanket of clouds soon puts an end to it.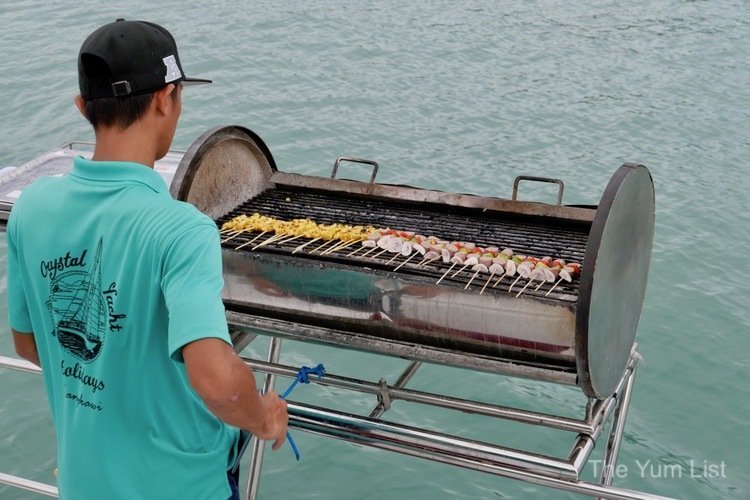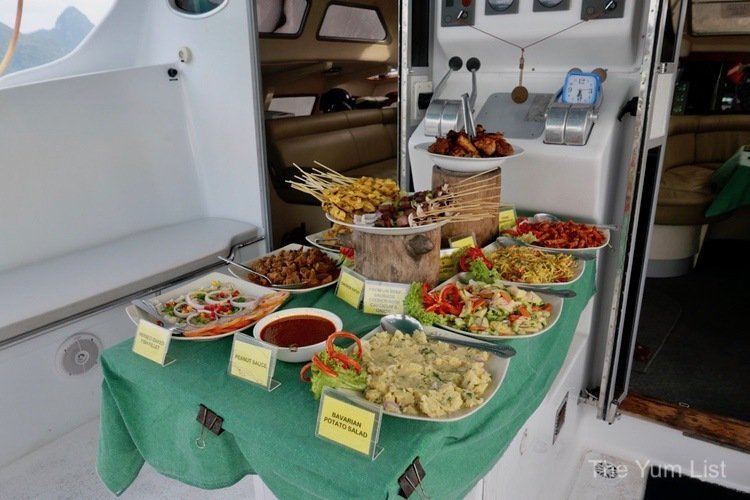 The temperature and breeze off the water are cooling and, even though we've missed the sunset, it is a pleasant feeling just drifting, gently rocking to and fro in the sea.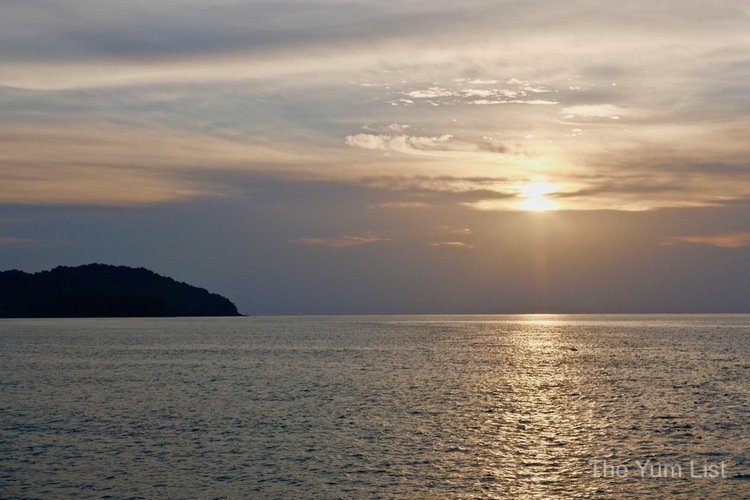 Sunset Cruise Langkawi Review
All in, the Langkawi sunset cruise with Crystal Yacht Holidays was pleasurable. The crew were courteous and good-humoured. The food was simple and tasty, and the drinks were basic yet free-flowing. It was a peaceful afternoon. I would recommend the package as a reasonably priced way to pass an afternoon in Langkawi.
Reasons to take a Sunset Cruise Langkawi with Crystal Yacht Holidays: a well-organised tour; a fine way to experience Langkawi from the water.
Crystal Yacht Holidays
243 Kg Berjaya, 07000 Pantai Cenang
Kedah, Langkawi
+6 012 408 7866
www.facebook.com/CrystalYachtHolidays
* Departing from Resort World Jetty, guests should be ready to check-in around 4:30 pm for a boarding time of 4:50 pm.