Vasco's KL
Monica Tindall
The great explorer Vasco de Gama is the inspiration for the name of Hilton Kuala Lumpur Hotel's buffet restaurant, Vasco's. The namesake's devotion to traversing new territory is carried through both in design and cuisine in the all-day dining concept.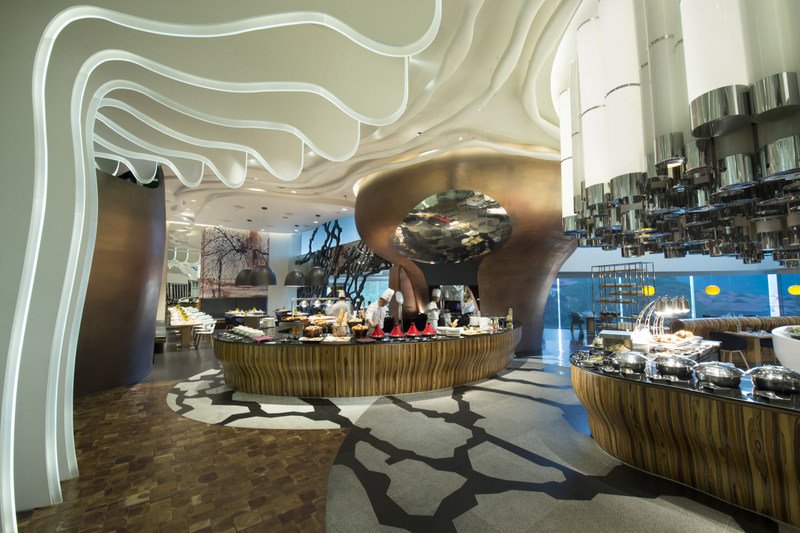 Vasco's Buffet Restaurant Hilton KL
Most people visit buffets for choice and unlimited helpings of food. Vasco's, however, is equally intriguing for its alluring design. The space is a "modernist take on the urban park theme." A vine-like trellis separates the restaurant from the lobby, allowing guests a sneak peek into the culinary playground from reception.
A giant white installation sprouts at the entrance of Vasco's carrying its layers of contoured parallel lines from the floor, up to the ceiling and, branches out across the roof, much the same as an enormous tree sheltering the room. The limbs of the silhouette draw the eye to a striking chandelier made of 100s of translucent tubes hanging from above. Wall windows and skylights fill the room with bright daylight, making it a pleasant place for breakfast or lunch, while in the evening, these contemporary structures glow, morphing the scene into an equally impressive dining experience.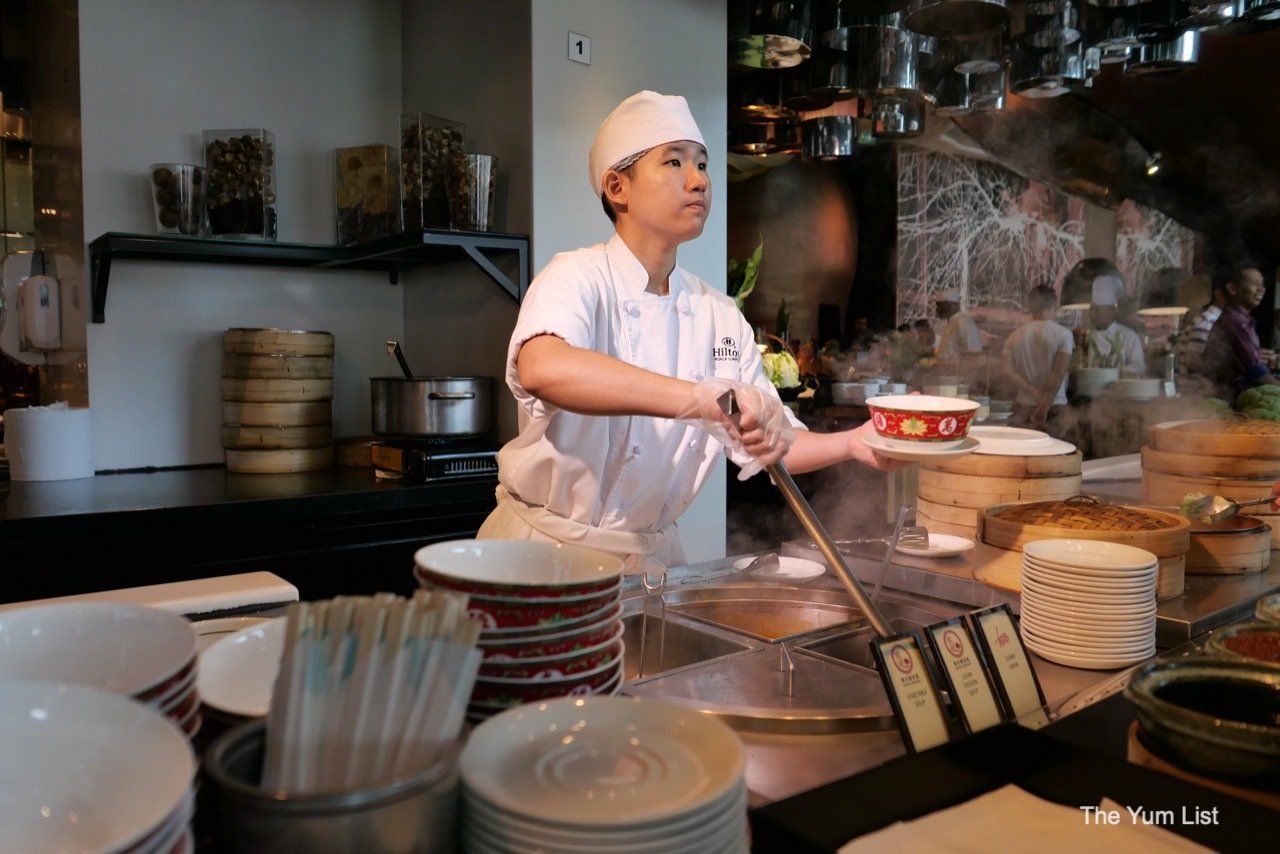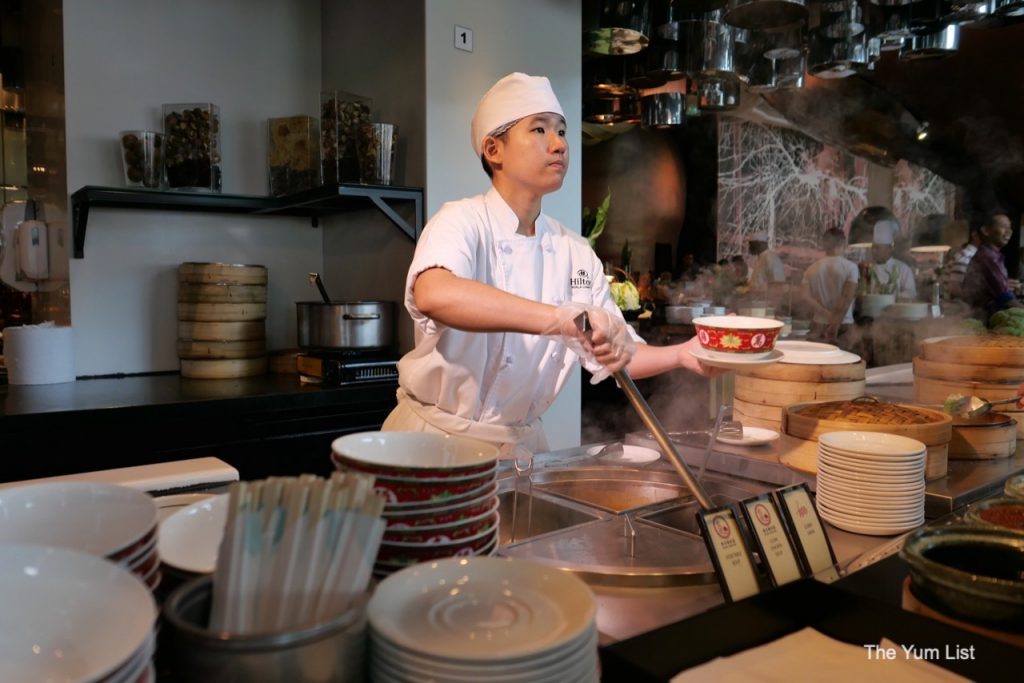 Hilton Kuala Lumpur Buffet
White curvilinear pods hold interactive cooking stations and a wonderful spread of international dishes. The smorgasbord winds across the dining area leading guests on an adventure around cuisines of the world – Western, Chinese, Indian, Japanese, Italian and Malay.
Seafood, salad, sushi and cheese counters at Vasco's provide an extensive collection of lighter options for the health-conscious. The Chinese zone displays several hot classics and a handful of dim sum and steamed items. Indian fare too supplies multiple choices and, a carvery counter delivers aromas of roasted meats to diner's nostrils making mouths water reflexively upon each pass. Pasta, more hot dishes and soups buff up the Western division and, a pizza oven, where both traditional and unconventional creations are whipped up, is fired up without interruption.
The dessert section is not one but three counters! There are live cooking stations where doughnuts are dipped and sugared to order, a cendol display, lots of fresh fruit and a variety of bite-sized western and local desserts.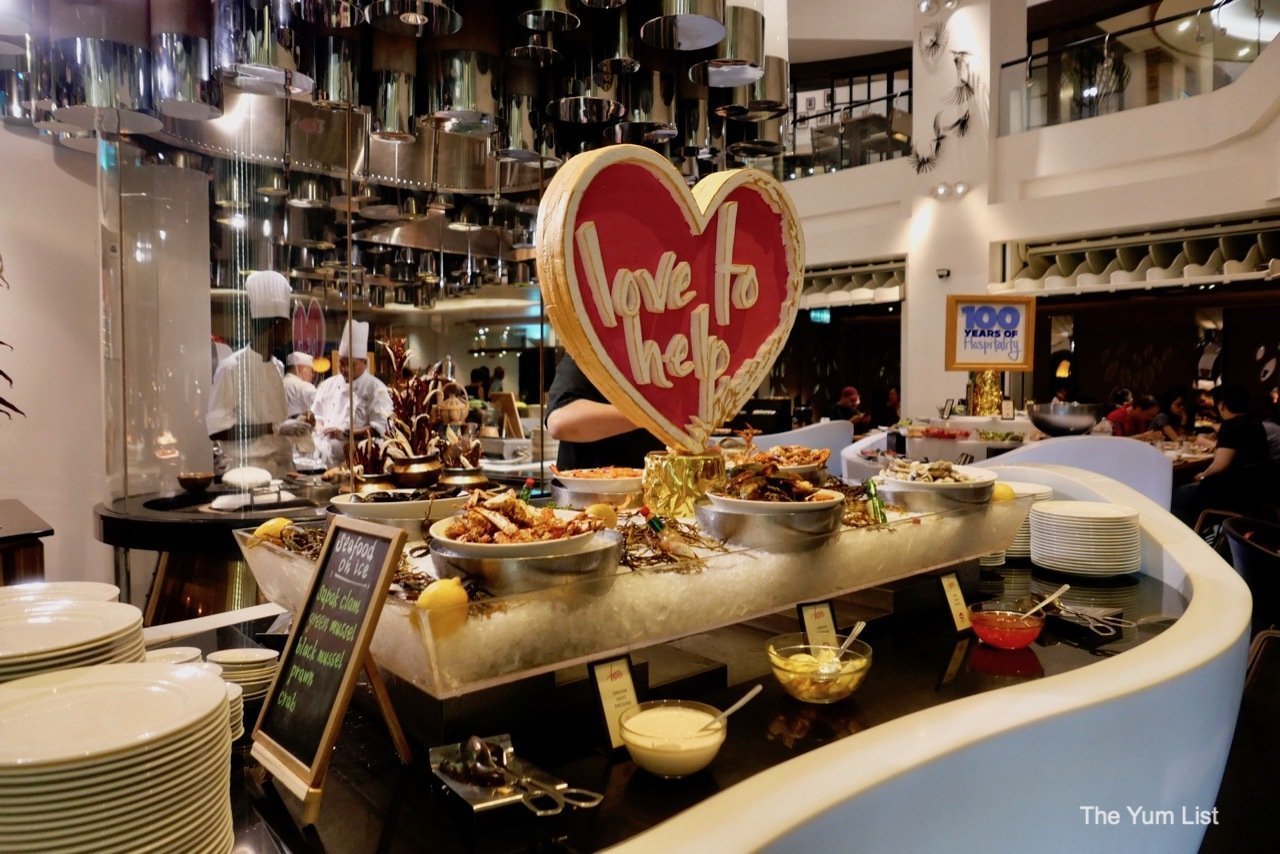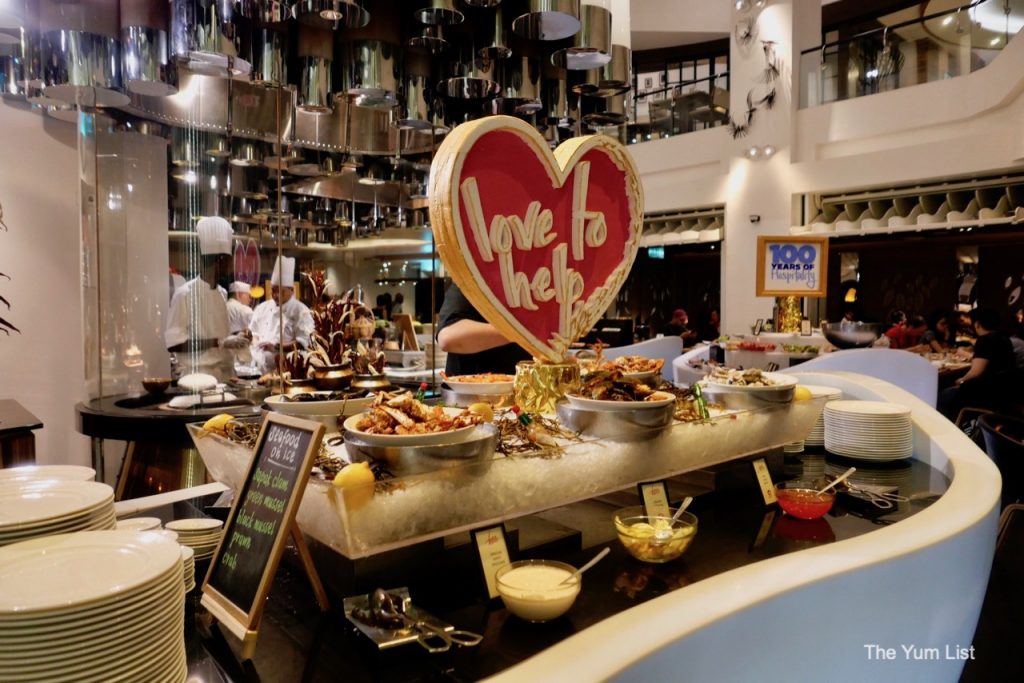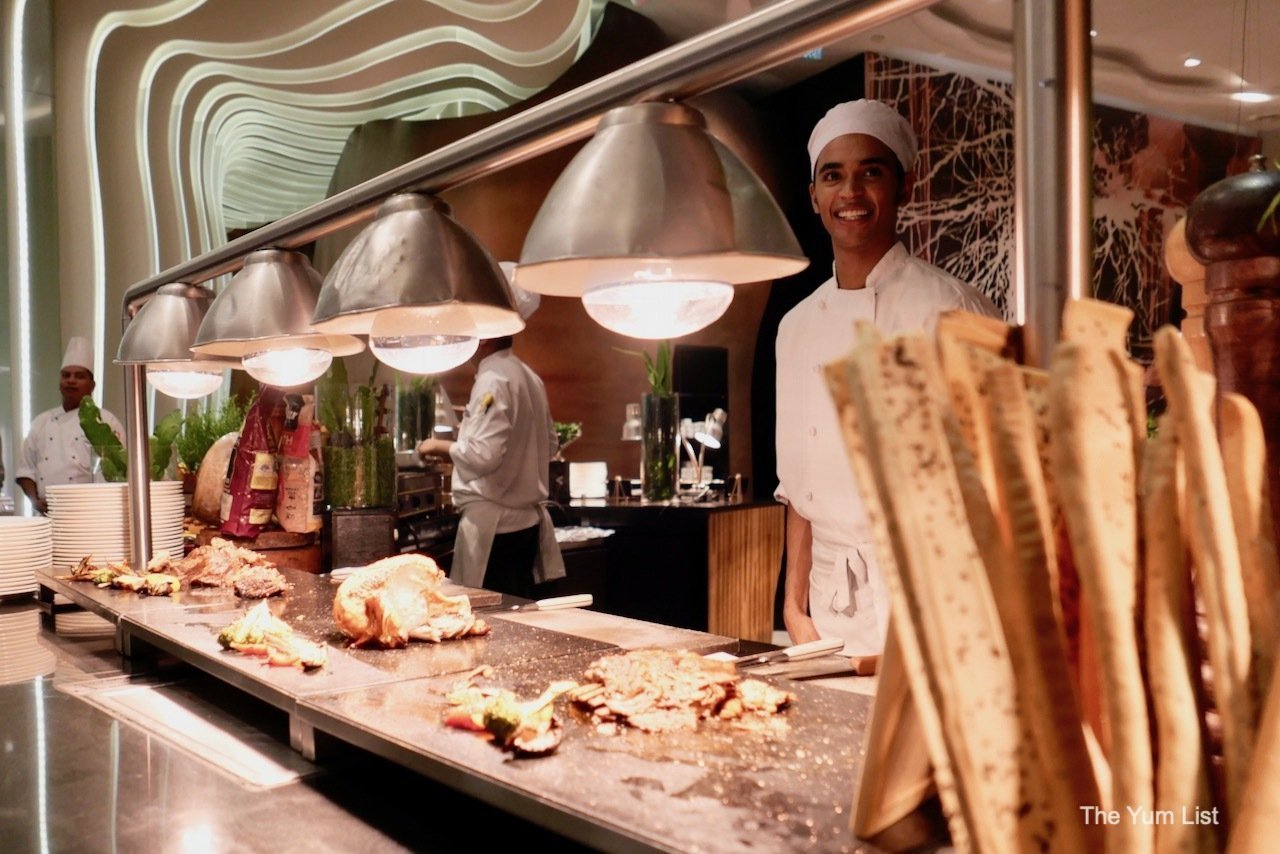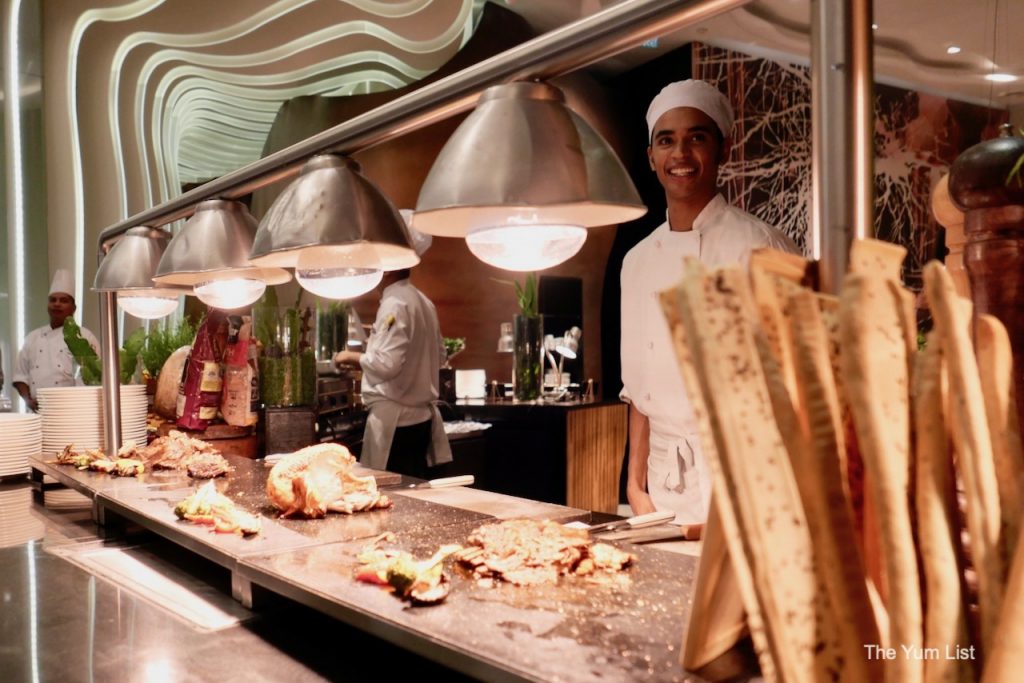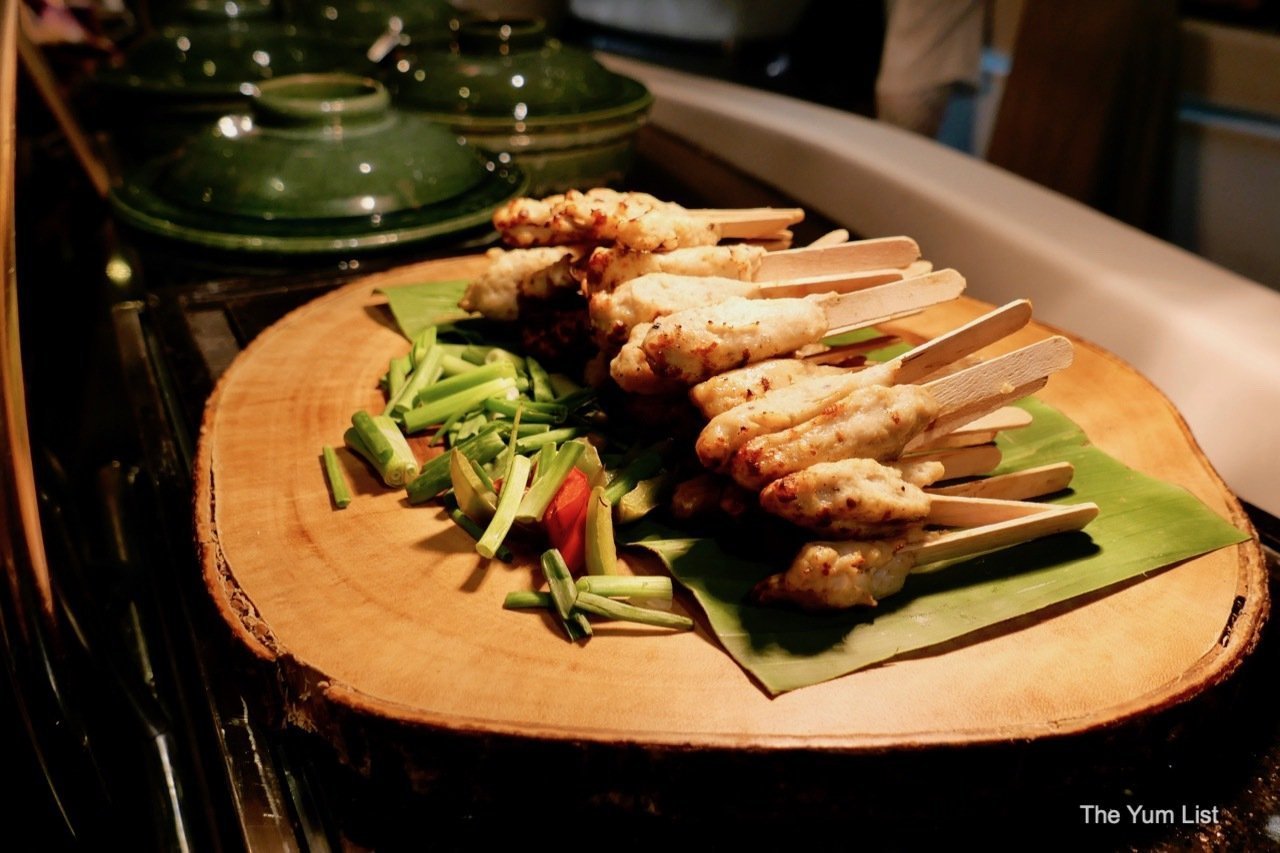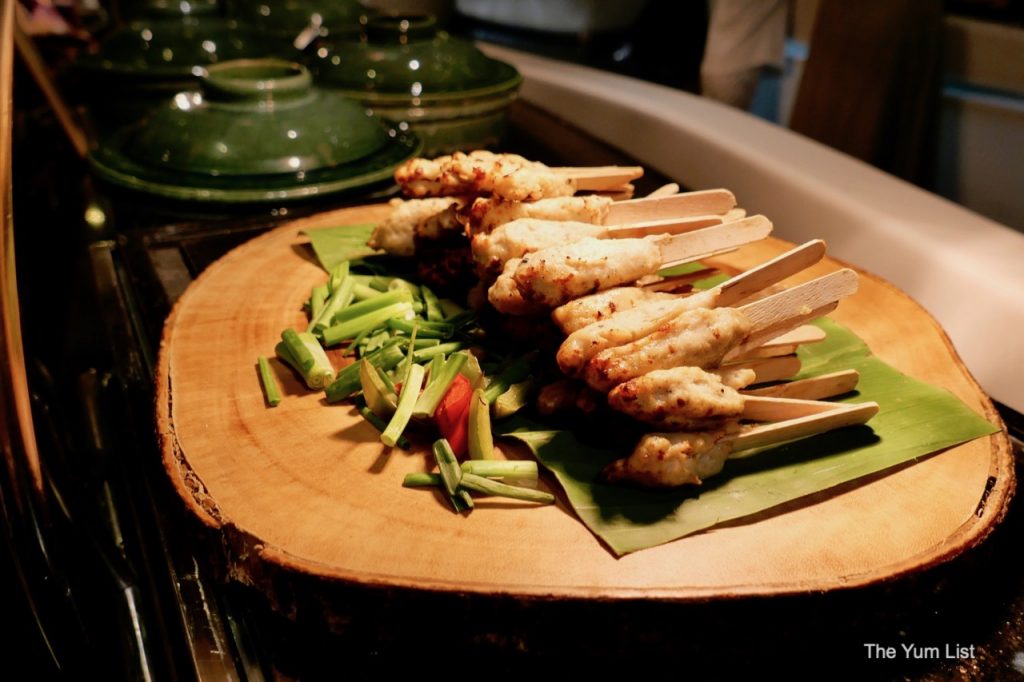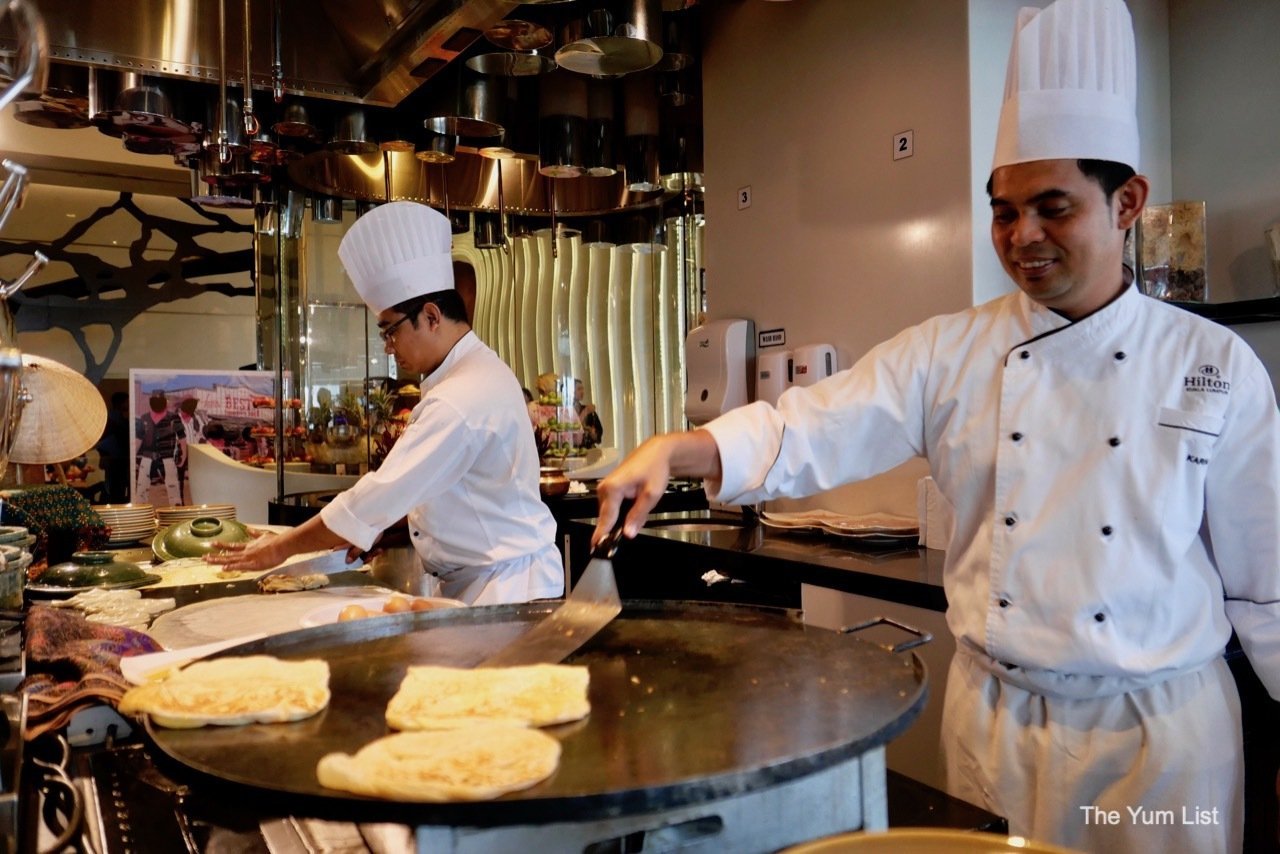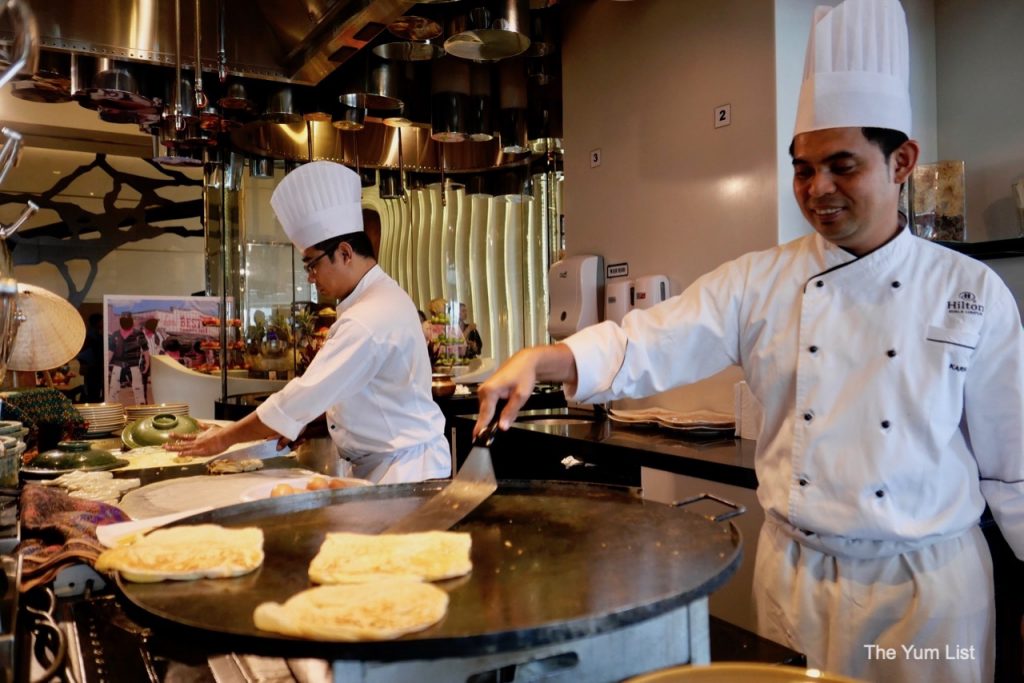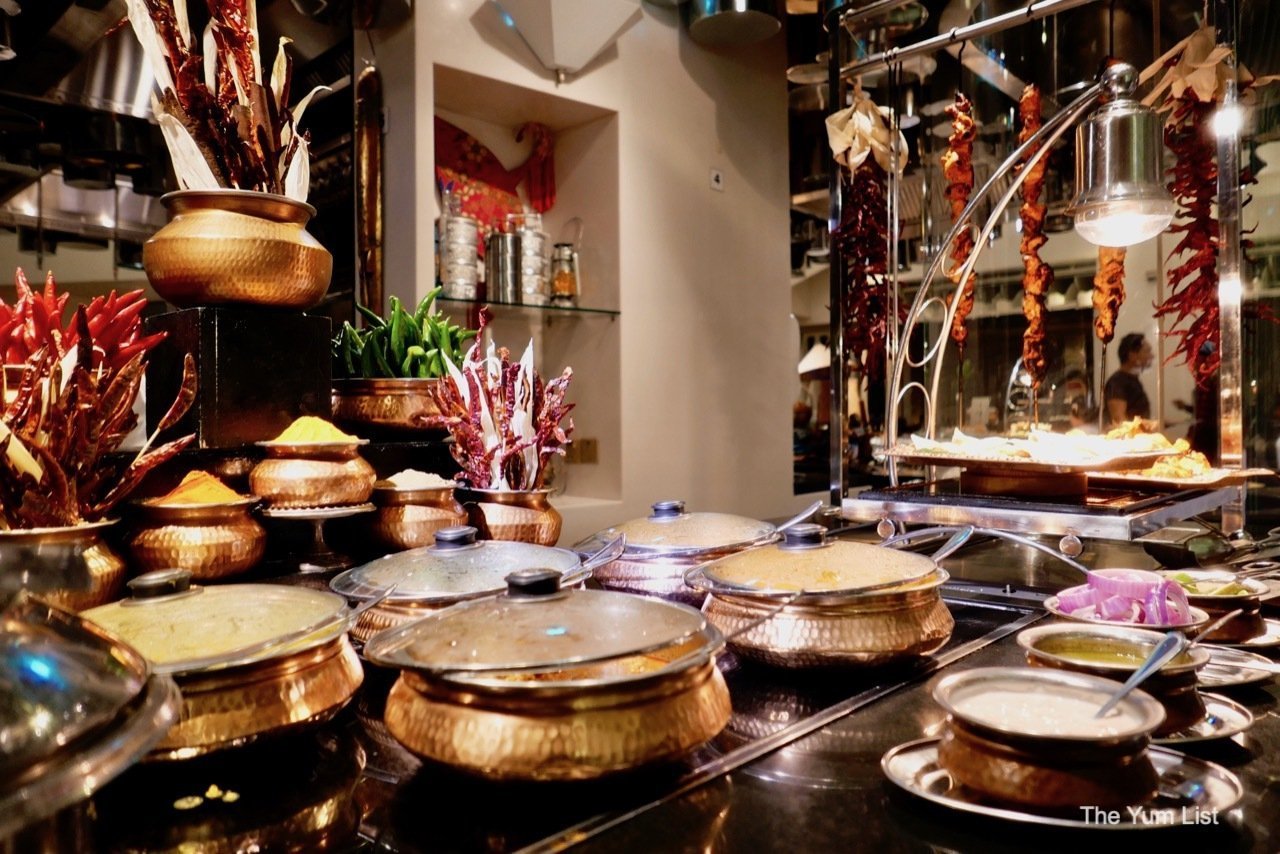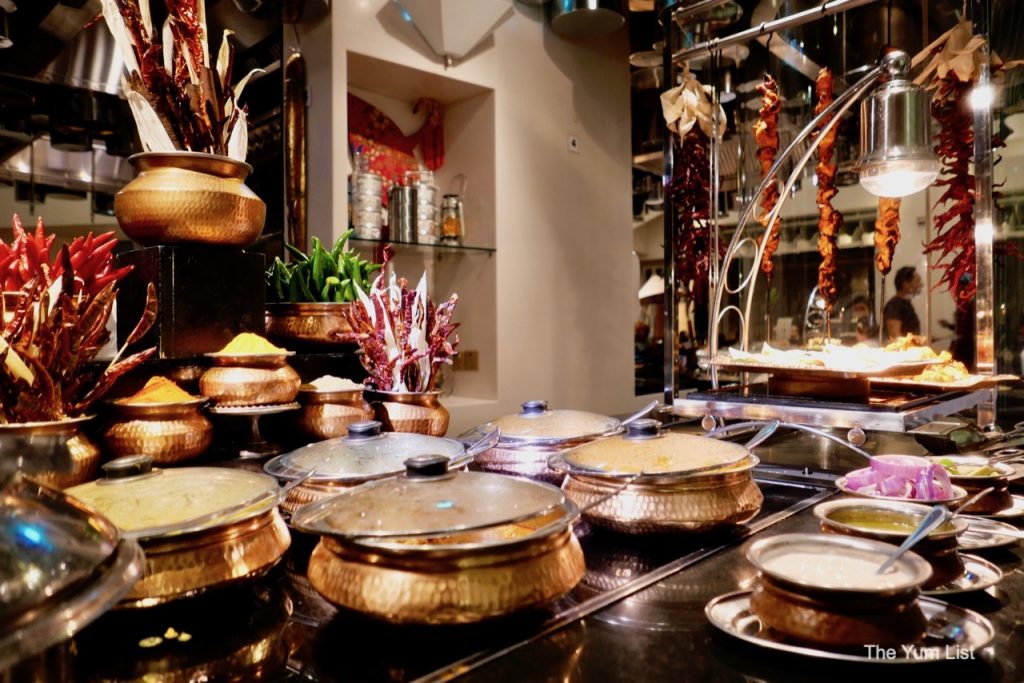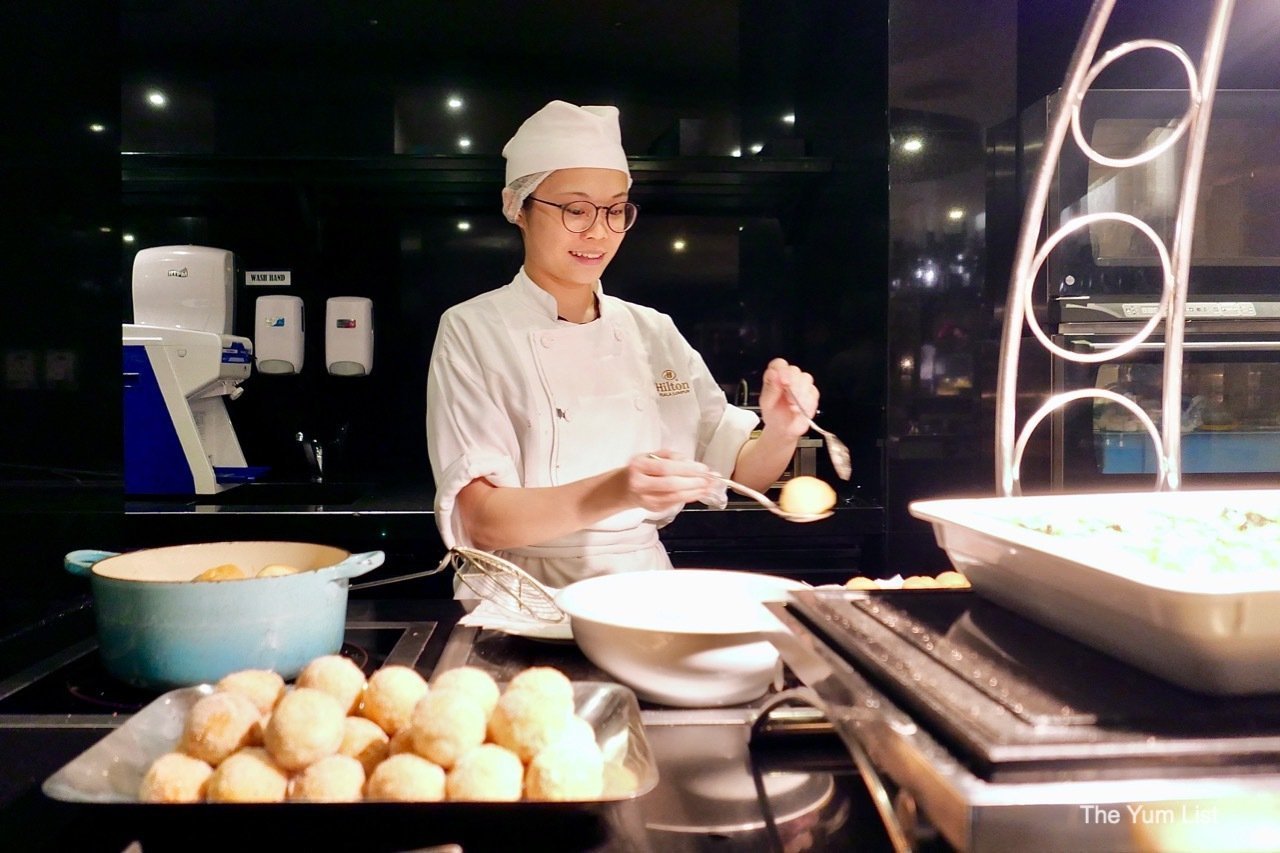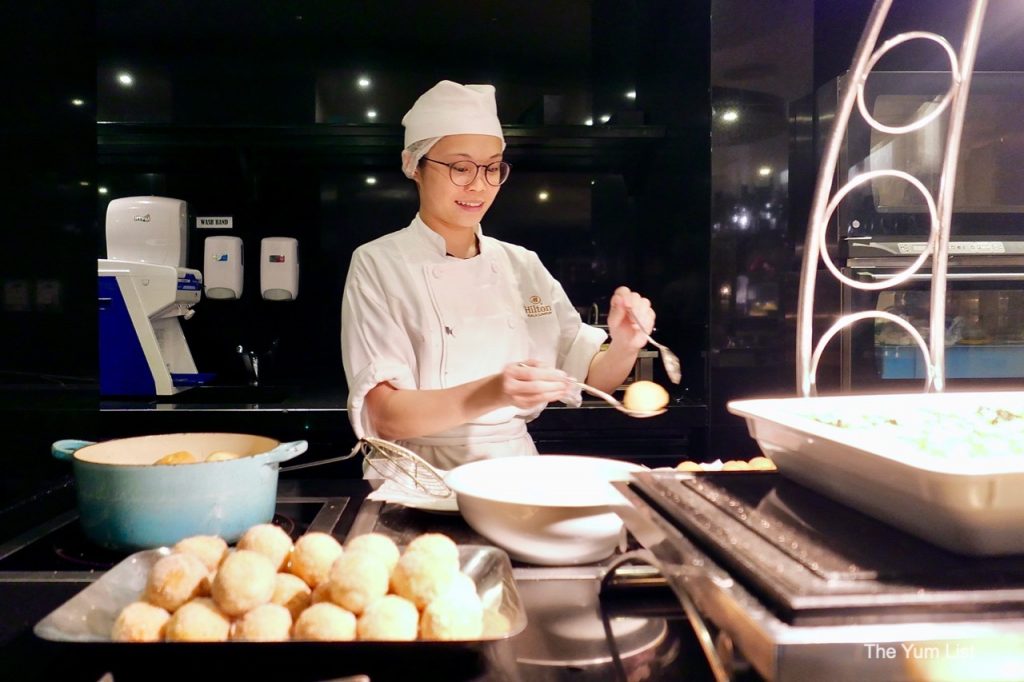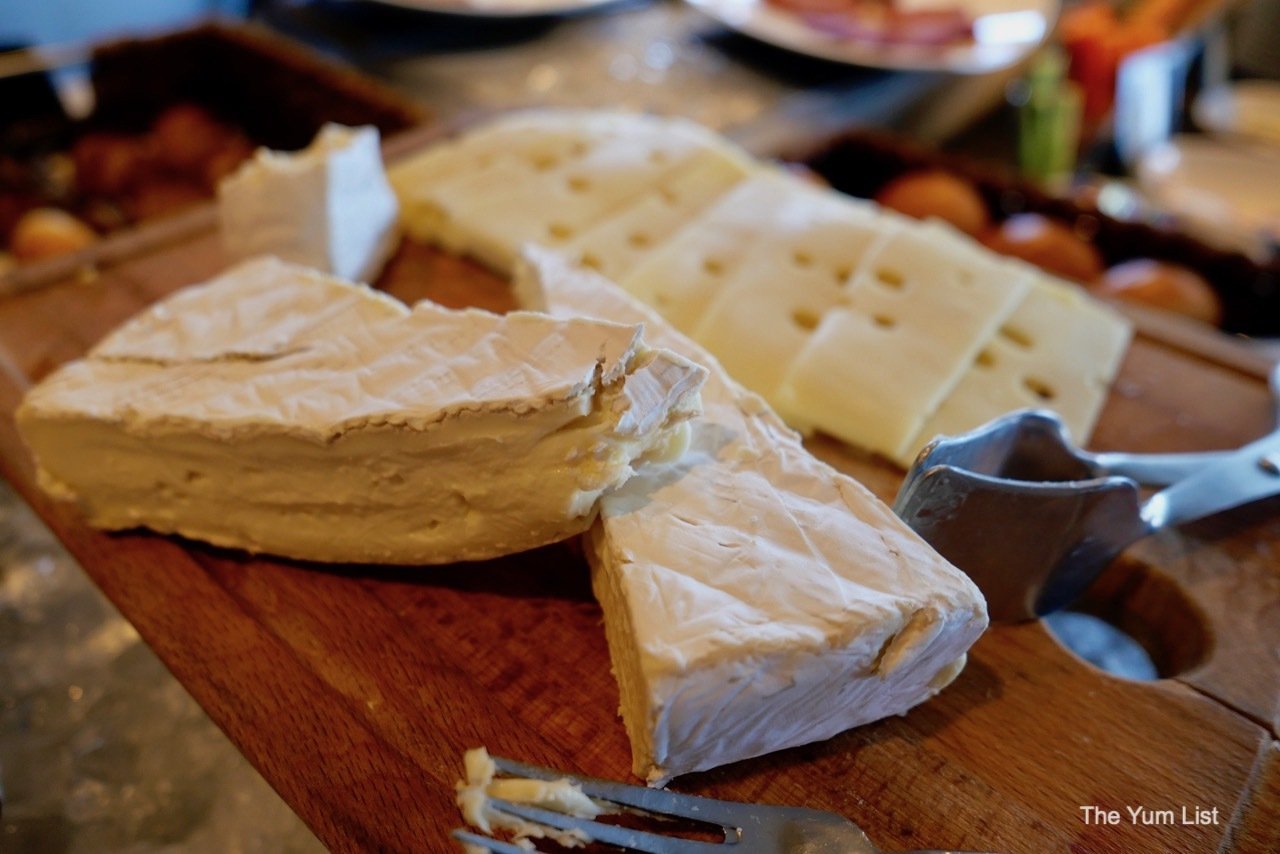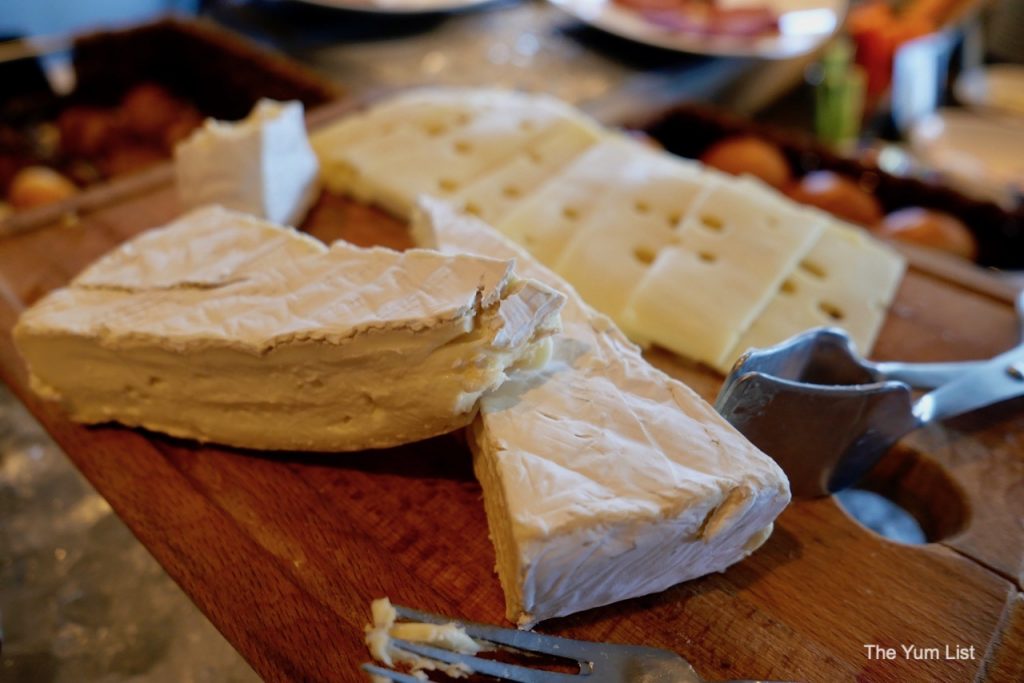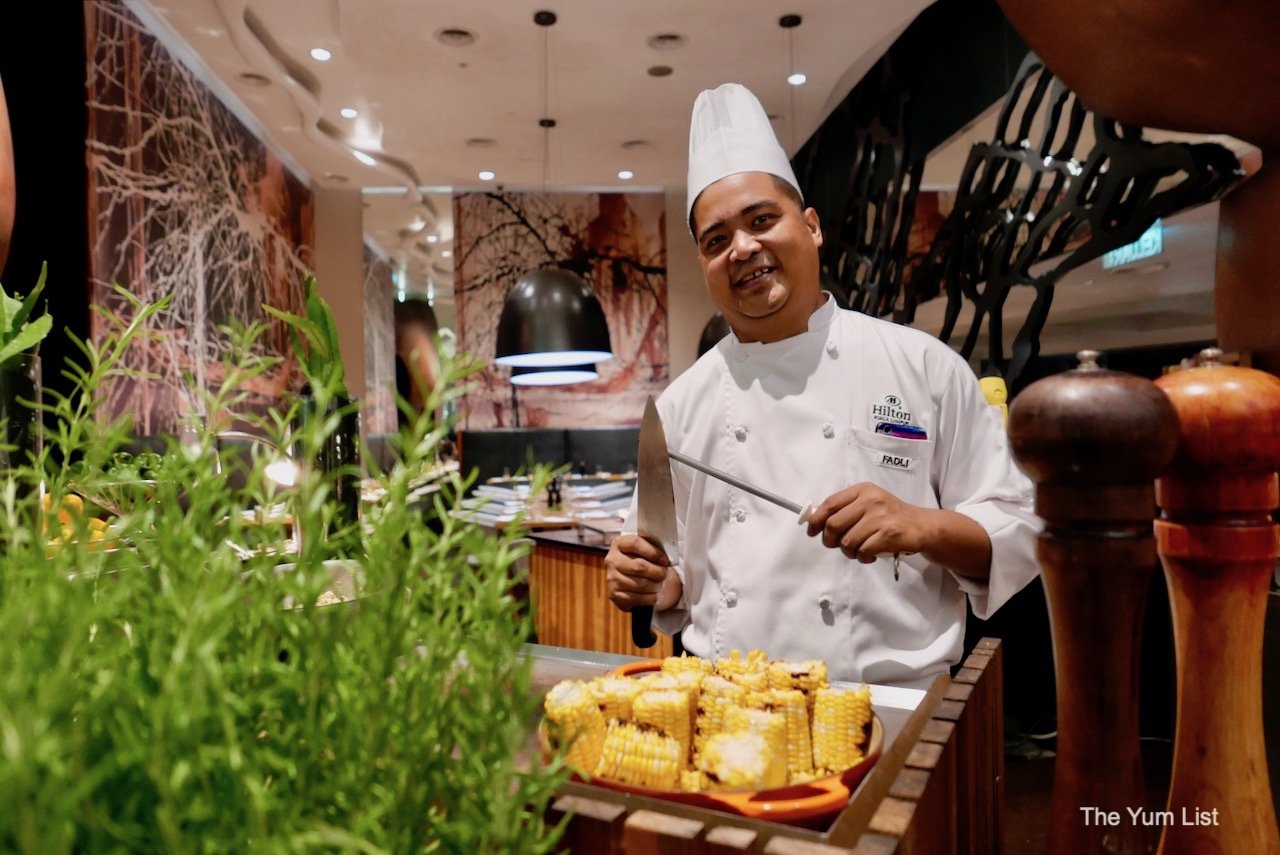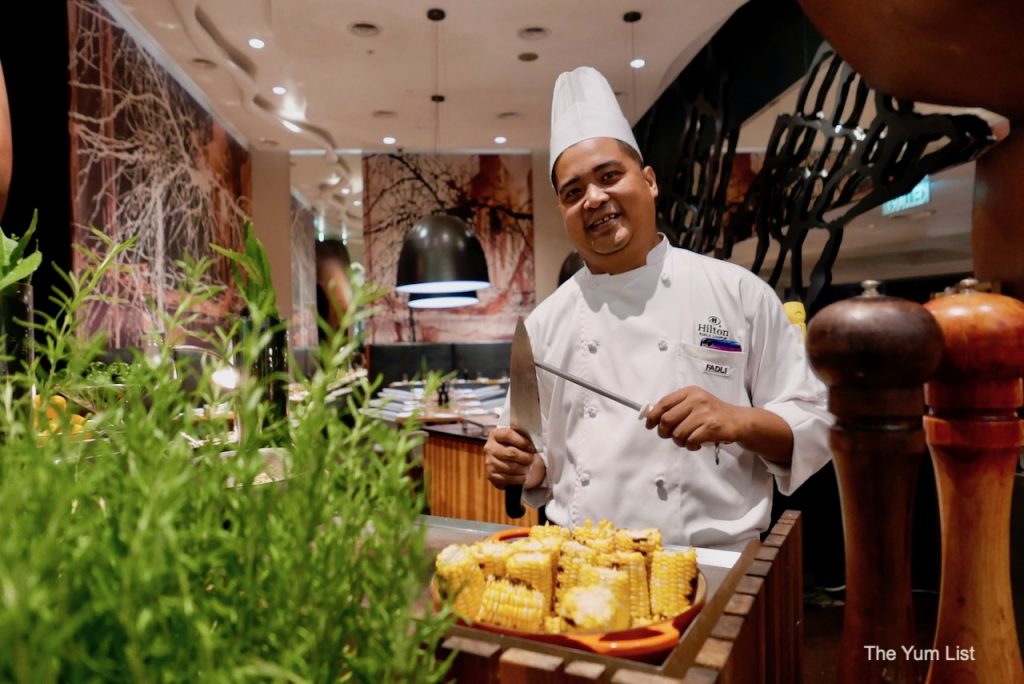 Monthly there are often guest chefs or exclusive promotions at Vasco's. The evening we dine, it's a southern US theme with all types of barbecued meats, sauces and sides. The staff are even wearing cowboy hats, and there's a photo booth and live music too. Mid-October will see an invited chef from Thailand preparing authentic Thai recipes. The best way to stay up to date with the latest happenings is via Hilton Kuala Lumpur's Facebook page.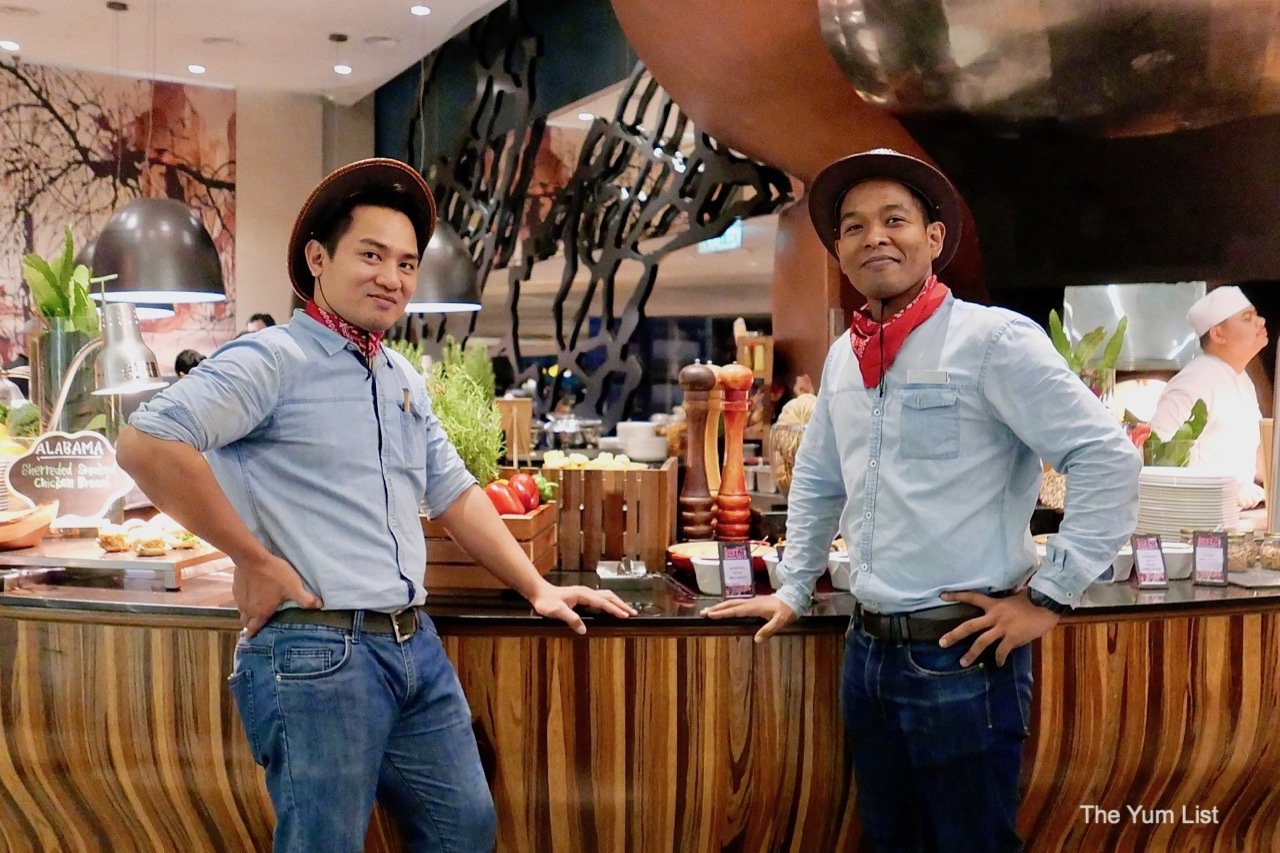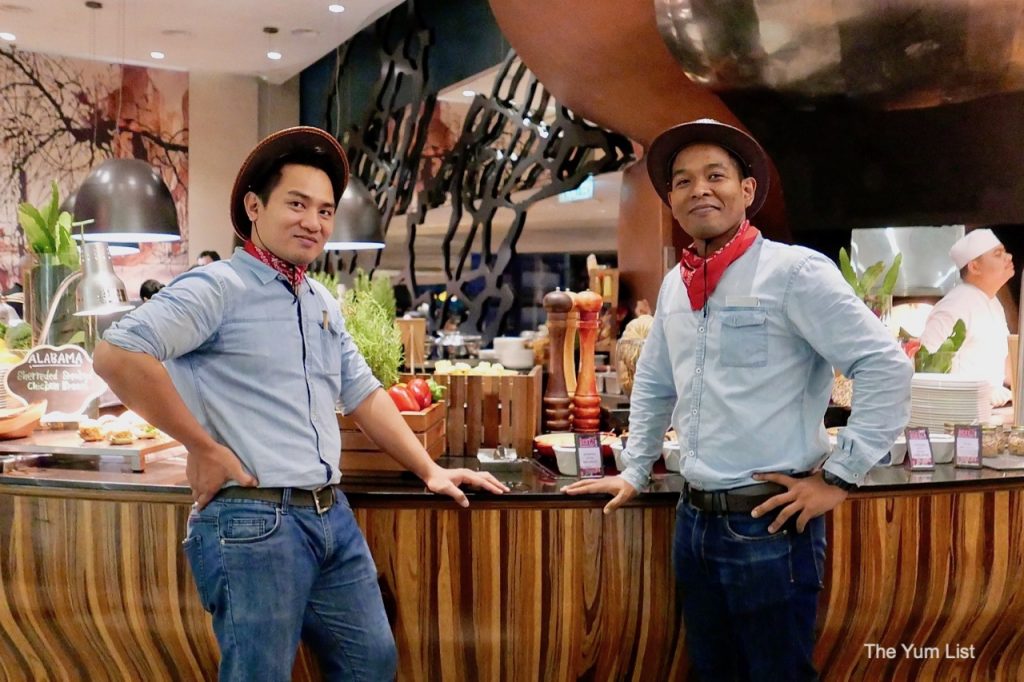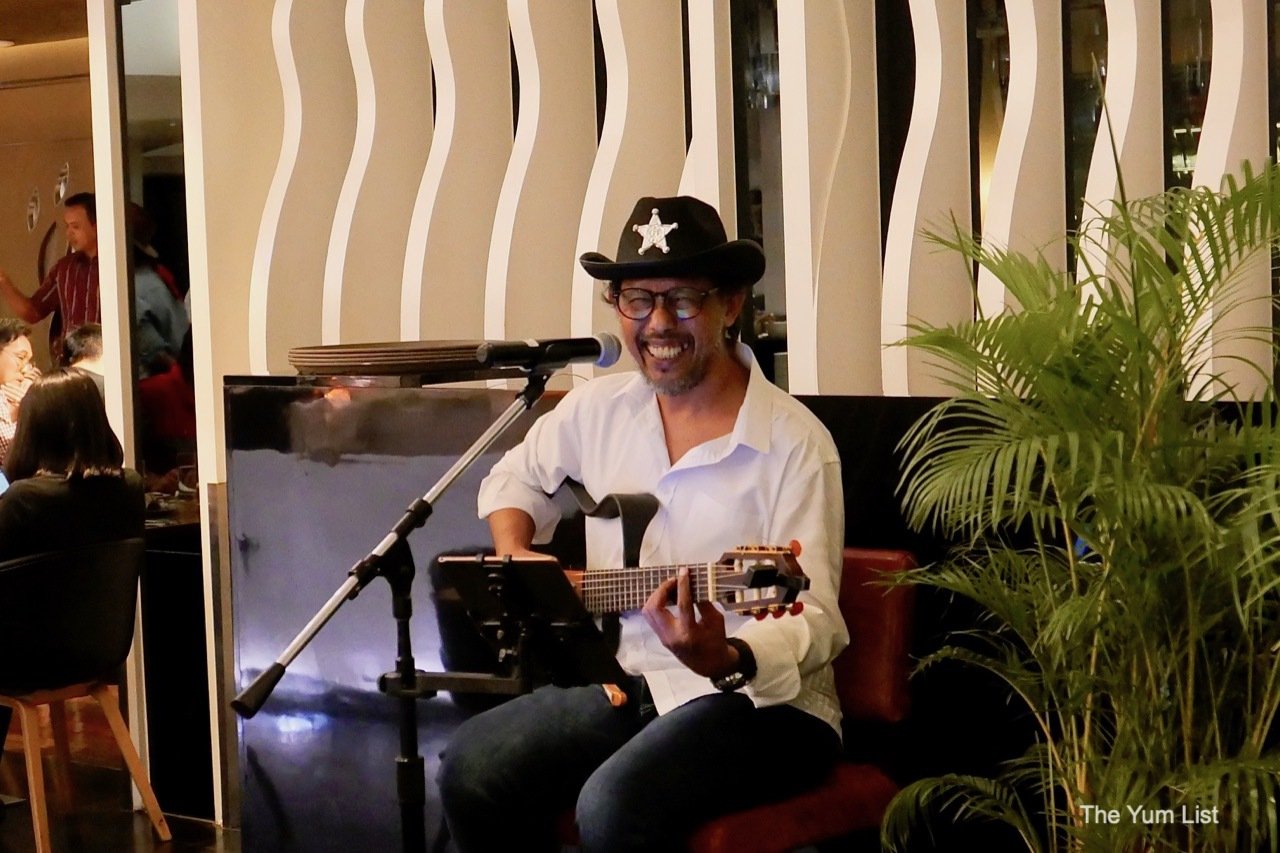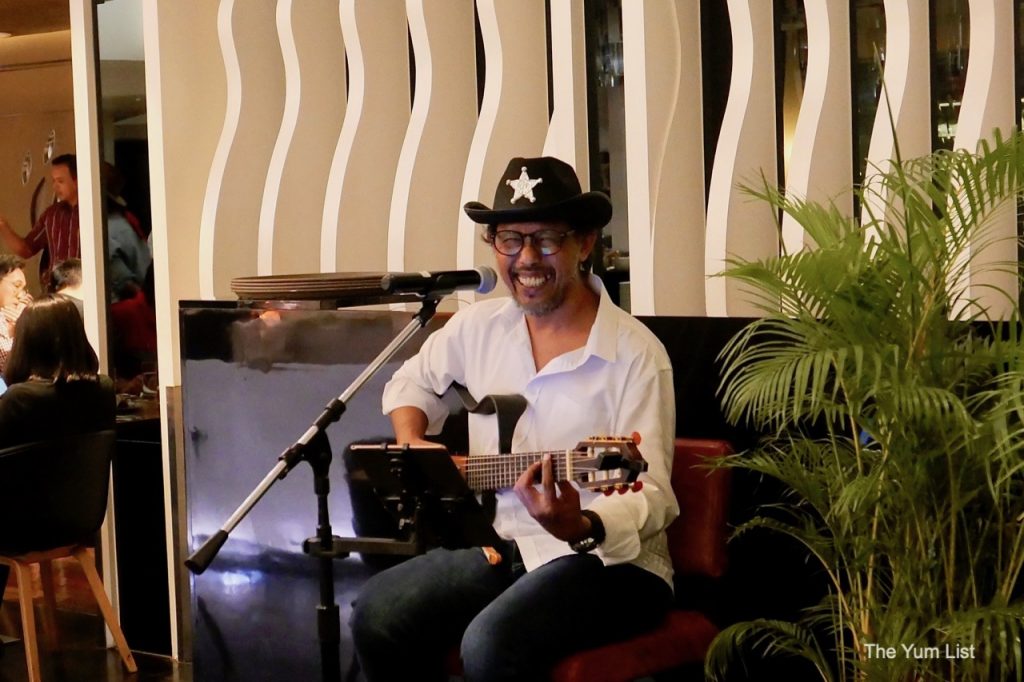 Vasco's Review Hilton Kuala Lumpur
Vasco's, Hilton Kuala Lumpur's buffet restaurant is as equally inspirational in design as it is in the menu. A vast assortment of dishes from around the world ensures every taste bud is catered for. The displays are replaced regularly ensuring freshness throughout the evening no matter what time you choose to dine. Although I'm not personally a fan of buffets (I find them too overwhelming and am extremely fussy with hygiene), this hotel buffet is an excellent choice when dining in groups. It's easy to cater for all, and one set price means you know precisely what your bill will be at the end of the meal. The food is of high quality, and we experienced friendly service.
Reason to visit Vasco's Hilton Kuala Lumpur: not just a quality spread of food, but a charming atmosphere from which to enjoy it; the dishes are regularly replaced, ensuring freshness.
Vasco's Hilton Kuala Lumpur Hotel
Lobby Level, 3 Jalan Stesen Sentral
Kuala Lumpur 50470, Malaysia
+6 03 2264 2264
http://www.hilton.com
Pork free
Vasco's Opening Hours
A la Carte
6:00 am-midnight
Buffet Breakfast at Vasco's
Monday to Friday – 6:00 am to 10:30 am
Saturday, Sunday & PH – 6:00 am to 11:00 am
RM 88 Nett (Adult) / RM 44 Nett (Child)
Buffet Lunch- 12:30 pm to 3:00 pm
RM 148 Nett per person (Adult) / RM 74 Nett person (Child)
Buffet Dinner- 6:30 pm – 10:30 pm
RM 188 Nett per person (Adult) / RM 94 Nett per person (Child)
Love a good buffet? Find some of KL's top hotel buffets here.