Wise Crafters
Monica Tindall
Fresh, healthy meals, made upon request and delivered to your doorstep; the concept of Wise Crafters is simple and effective. Started by a father and daughter team, the service came about following the dad having an angiogram and the daughter encouraging him to eat healthier. Today they have both a physical café and a delivery service. We kicked off the new year with some home delivery.
Healthy Meal Delivery KL
Wise Crafters menu is divided into oatmeal, smoothie bowls, quinoa salad bowls, warm items, and beverages. Although it's not advertised, all of the meals are meat-free. Their website contains the estimated calorie count of each recipe along with recommended storage and eat-before dates.
Golden Ingot Muffin (RM25.90) was one of my favourites. Five muffins made with quinoa, egg, capsicum, oats, tomato and paprika are wrapped in a flatbread casing. They're sided with a salad of lettuce, tomato and raisins to make a complete meal. They would also make great finger food for parties.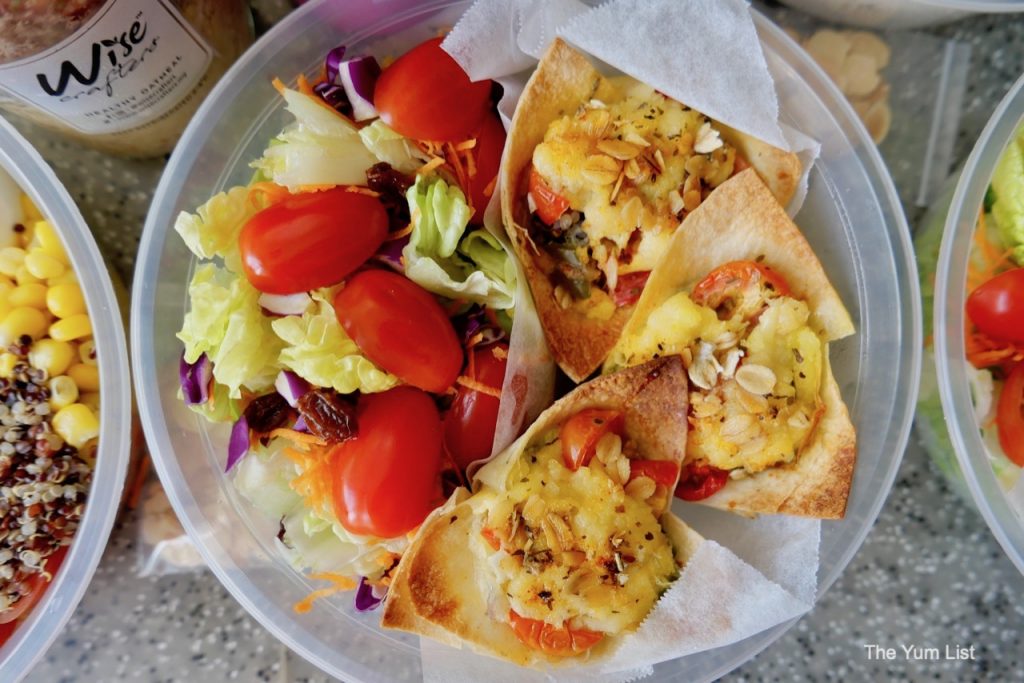 Summer Corn Quinoa Bowl (RM17.90) utilizes the benefits of the whole grain quinoa as the base of this dish. It's tossed together with sweet corn, cherry tomatoes, egg, peppermint, onion and capsicum. It's good on its own, but the thick, mildly sweet dressing that goes with it is delicious.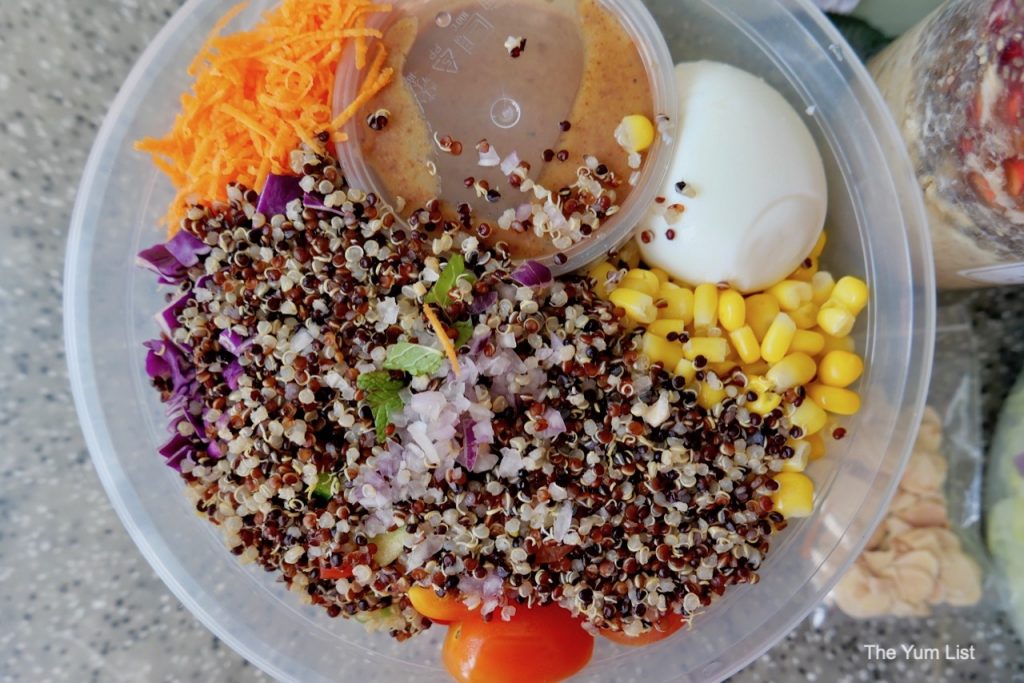 I am a big smoothie bowl fan and was happy to see five different choices on the Wise Crafters menu. Pitaya Kefir Parfait (RM 18.90) looked bright and tempting on the website and came as equally vibrant to my home. The use of milk kefir gave the blend an attractive tang. An icy cold mixture of dragon fruit, raw honey, blueberries and banana was topped with almond flakes, coconut flakes and organic oats.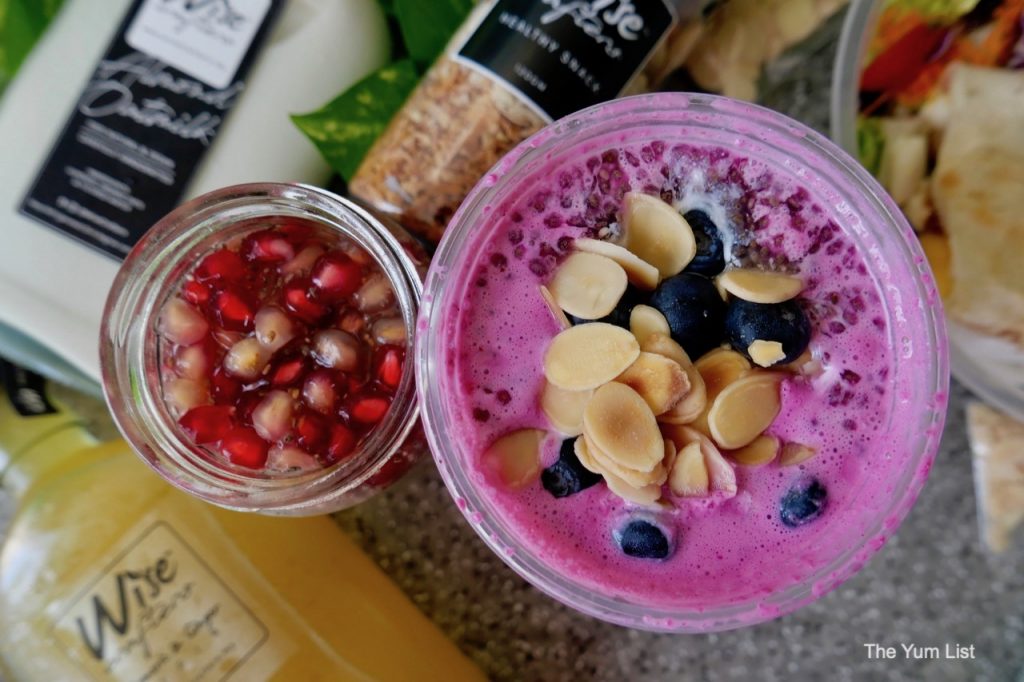 Wise Crafters began with a love of oatmeal, so it's no surprise that overnight oats make up the bulk of the menu with 28 different recipes to try. Ginger Bell Pom (RM 16.90) layers soy milk organic oats seasoned with ginger and cinnamon with walnuts and organic chia seeds and tops them off with pomegranate seeds. I am fond of the extra zing given by the ginger in this jar.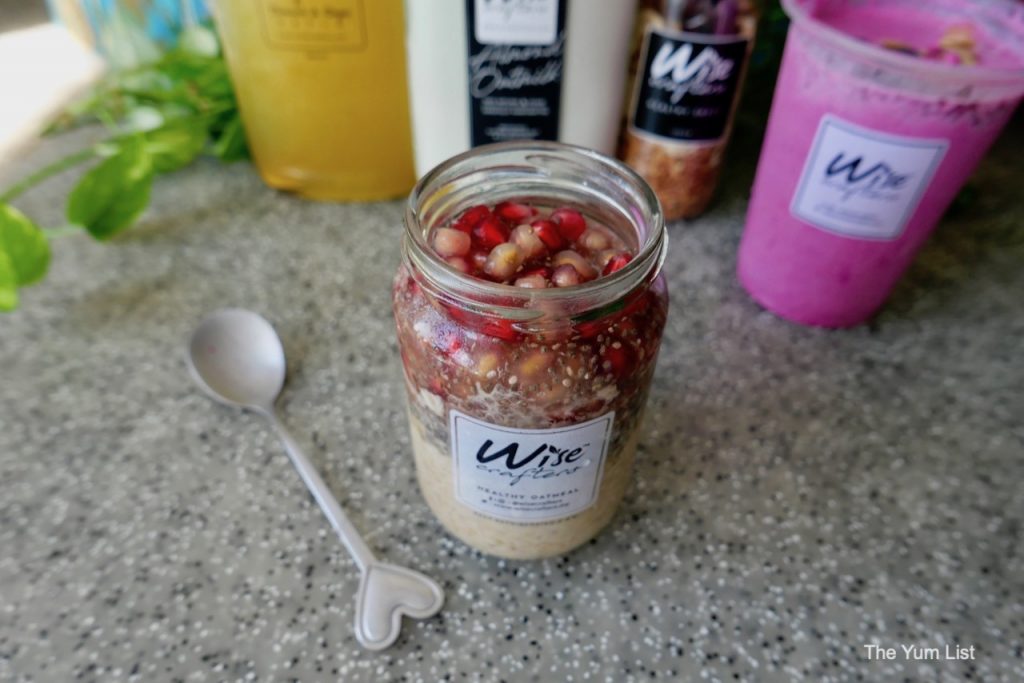 One of the warm dishes, Tropical Shroom Wrap (RM18.90), envelopes mango, mushrooms, quinoa, boiled egg, chickpeas, cheese, yoghurt, capsicum and shredded carrot in a soft wheat wrap. The side salad of cherry tomatoes, romaine lettuce, carrots, flaked almonds and raisins are gently dressed with a citrus garden salad dressing.
The last of the meals we sampled was the Masala Chickpeas Oatbites (RM18.90). Much like the muffins, I thought these would also make great finger food at a party. The patties are a mix of organic oats, chickpeas, peanuts, vegetables and masala spices with a tasty dipping sauce of tomato basil chutney. The standard salad also sides this option.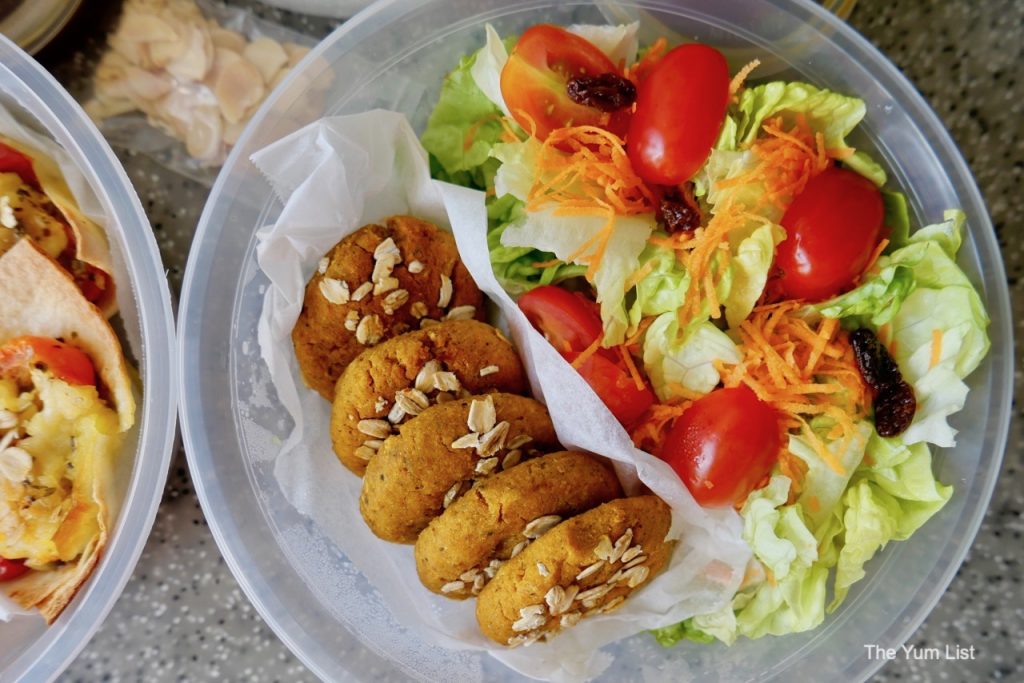 Drinks
Various flavours of homemade kefir and almond oatmeal make up the beverage menu at Wise Crafters. I find the Turmeric Ginger Kefir (RM16.90) to my liking and love that the Almond Oatmilk (RM13.90) is nothing but almonds, oats and water – no additives.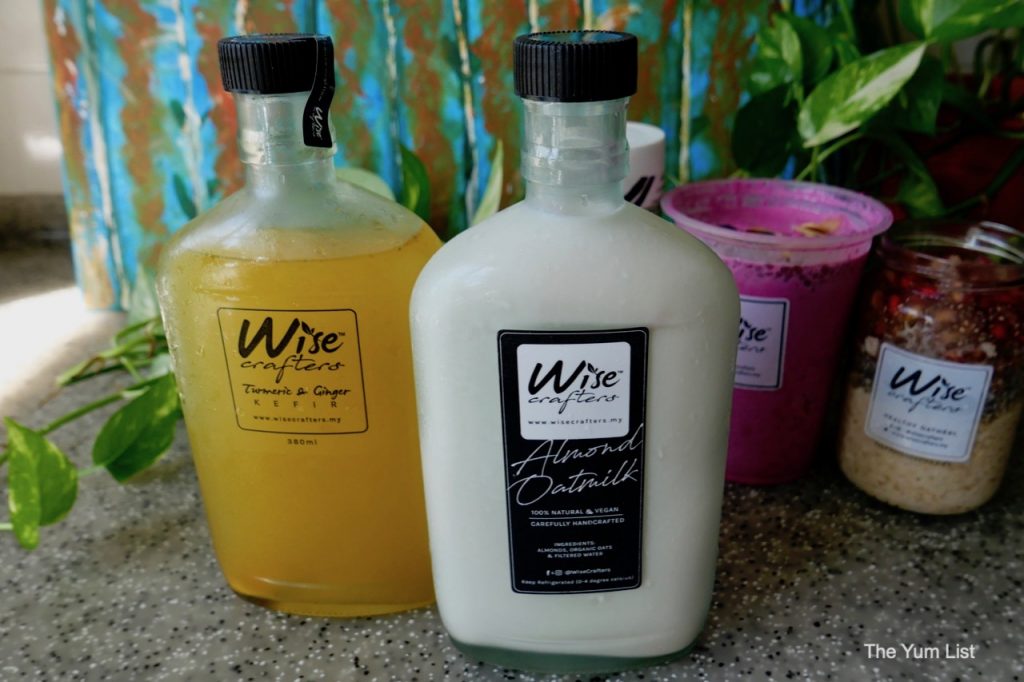 Snacks
As an in-between meal bite, you might consider Wise Crafters' Healthy Snacks (120grams, RM15.90). I find the jar of toasted cashews, toasted almond slices, cranberries and coconut flakes a yummy topper for Greek yoghurt.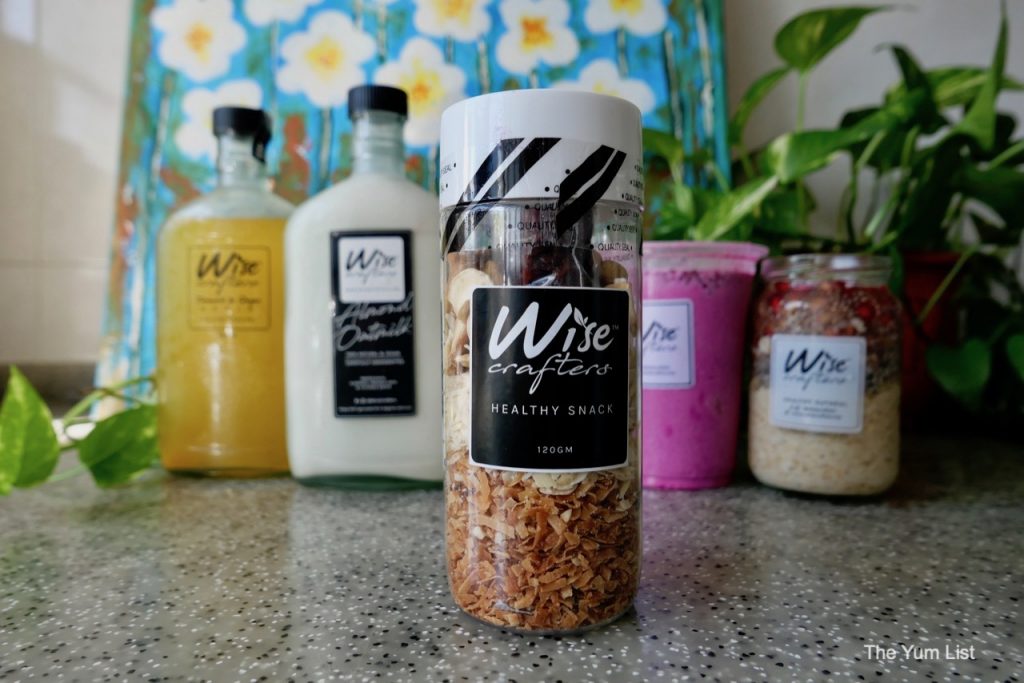 Wise Crafters Review
The menu at Wise Crafters is fresh and straightforward. The website offers nutritional information, so you know exactly what's in your meal. Their strong focus on oatmeal is a highlight, and I particularly enjoyed their homemade kefir and almond oat milk.
Reasons to order from Wise Crafters: fresh, healthy meals delivered to your doorstep; 28 different flavours of oatmeal.
Find more healthy food options in KL here.