Kedai Nombor 7
Words: Patricia Podorsek   Photos: Monica Tindall
Joining the ranks of hidden bars in Bangsar is a new place with a name almost as hidden as its location. Kedai Nombor Tujuh, or Shop Number 7, sounds more like the address of a minimart than the name of a speakeasy, so we are easily confused when looking for the entrance. The more important clue would have been to look for the refrigerator door. But this is again misleading since nearly every restaurant on this strip is likely to have a cooler of one type or another! Perhaps the best clue would have been to say "Look for the vintage refrigerator door" of which we can see only one, and that is how we know we've arrived. The age of the door matches the ambient intent of this new hideaway bar: Kedai Nombor 7 aims to be easygoing with a 1980s vibe.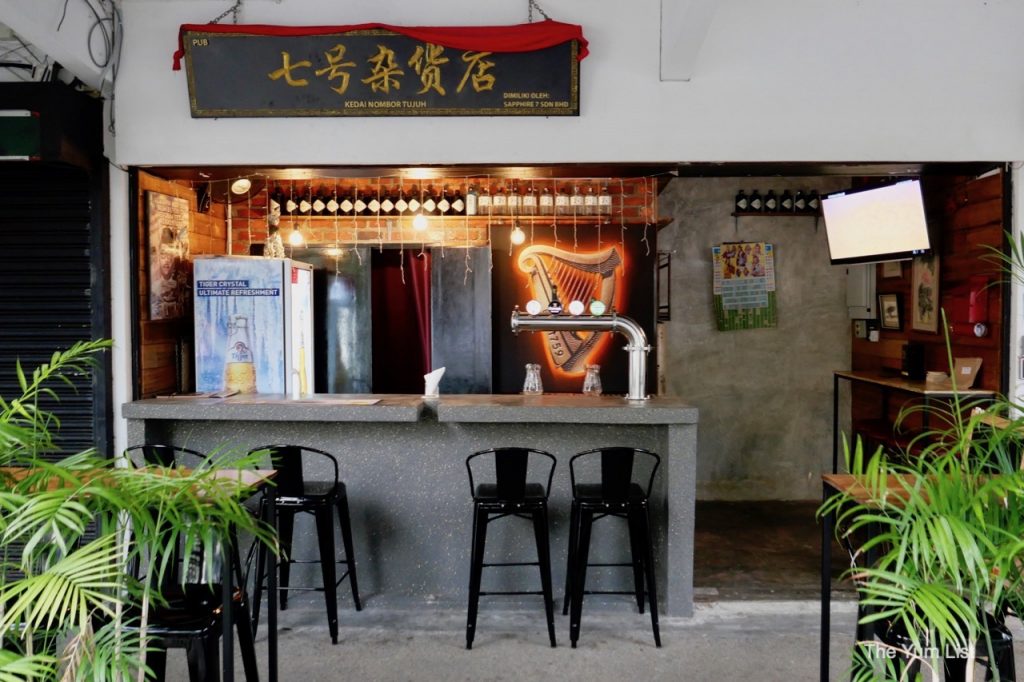 Kedai Nombor 7
Opened just a few months, the concept behind Kedai Nombor 7 began as its proprietor, Jason, was interested in moving beyond alcohol supply and distribution into retail F&B. Since they maintain both sides of the delivery, it means they can serve higher premium liquors at a more competitive price. Hearing this, we are game to jump in and hear more about their cocktails!
Speakeasy Cocktail Menu
From the signature list, we select Pink Dilemma (RM35) and Russian Summertime (RM35), which sound like they will help take the edge off a warm afternoon. The Pink Dilemma shakes gin, lemon and pomegranate syrup into a gorgeous blush. While it looks like a drink designed to mask the taste of alcohol, we are pleased to find subtle hints of the botanicals in the gin with each sip. Similar in colour, the Russian Summertime switches to vodka for the base, raspberry for the fruit, lime for the lemon, and adds a touch of lemongrass for the fun of it. Can't have summertime without some fun, right? A Cosmo fan for more than a decade, I find that the lingering notes of the lemongrass add a nice Asian spin on an old jewel.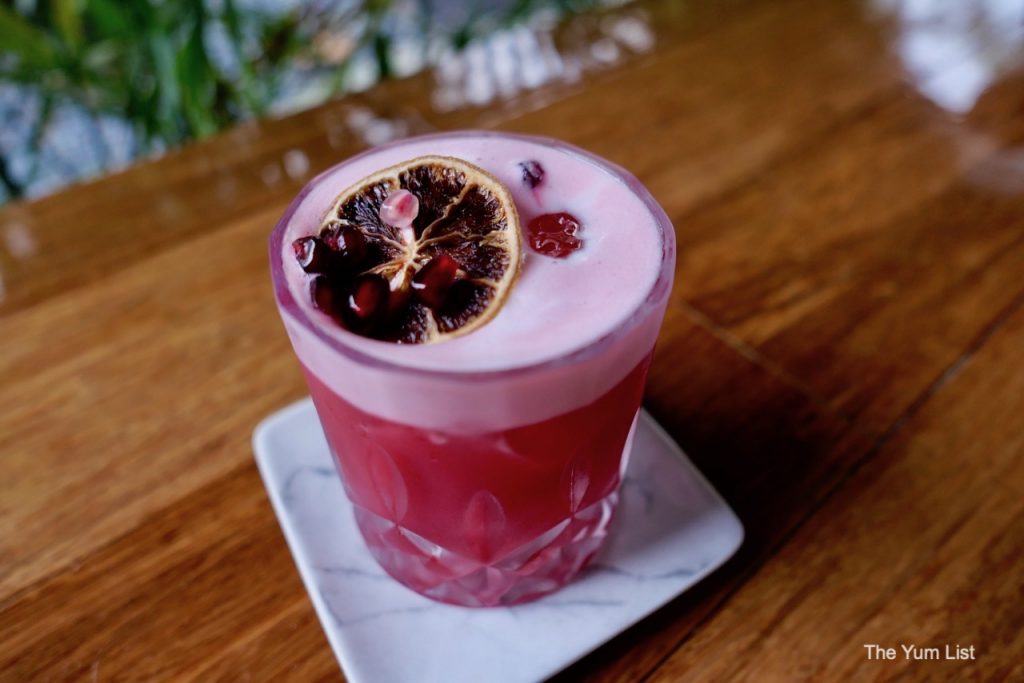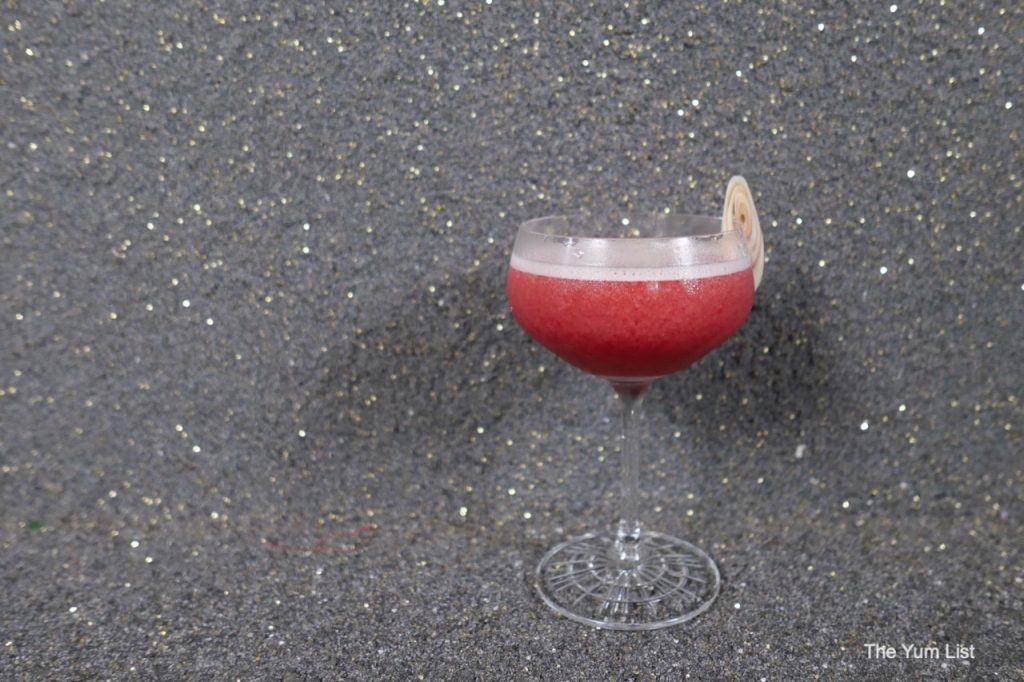 Classic Cocktails
We migrate to the classic side of the menu next at Kedai Nombor 7, beginning with another old fav of mine, a Negroni (RM33). Kedai Nombor 7 brings a unique spin to the usual mix of gin, Campari and vermouth with the addition of a fresh grapefruit garnish. This simple touch provides a scented opening to the drink, and a slight bitterness that enhances both the Campari and the florals in the spirit. I find it scrubs the flavours into cleaner, lighter lines.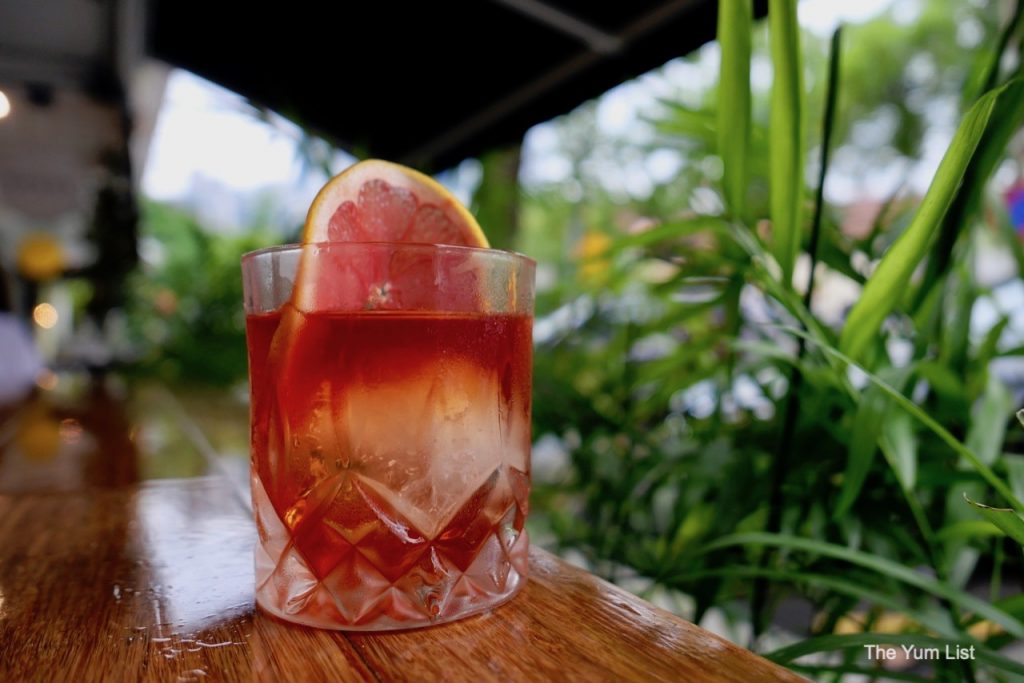 Kedai No. 7's Margarita (RM33) unfolds nicely as it is presented in a stylish cocktail glass. The lime hits first, and then the tequila, with cool and classy threads of orange in between. This is not the overly sugared variety often found in Tex-Mex restaurants, but something more distinct and elegant.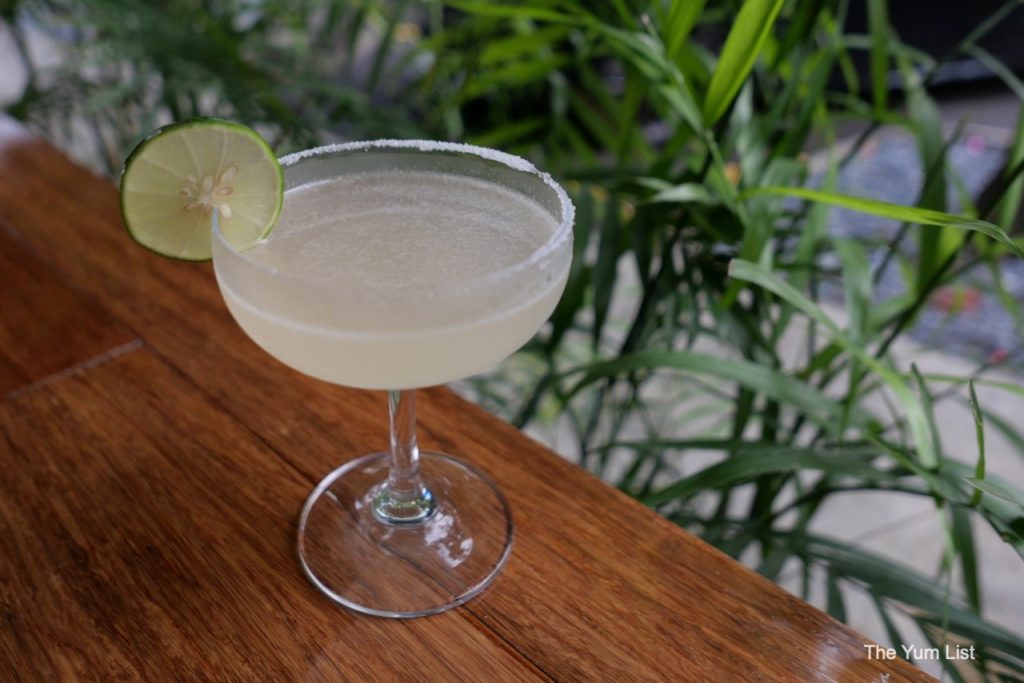 Keeping with the Latin bent, we try the Sangria (RM33). With a classic mix of red wine, rum, orange, lemon, and sprite, this is a sweet and fruity way to celebrate the day with friends.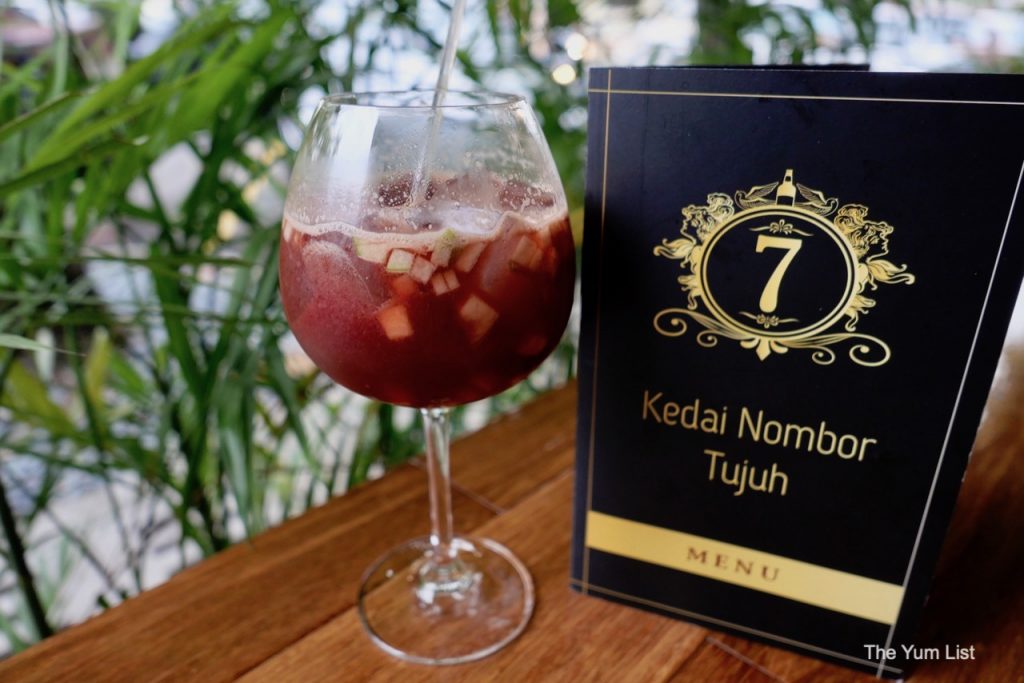 Craft Cocktails at Kedai Nombor 7
And in a category truly all its own at Kedai Nombor 7, the Milo #7 (RM35) can make you feel like a kid and a grown-up all at once! A shot of Jim Beam and a splash of Cointreau stirred in with everyone's favourite comfort drink from childhood is the way to warm both the heart and the spirit. The heat of the whiskey balances nicely with chocolate and orange. This makes a great nightcap.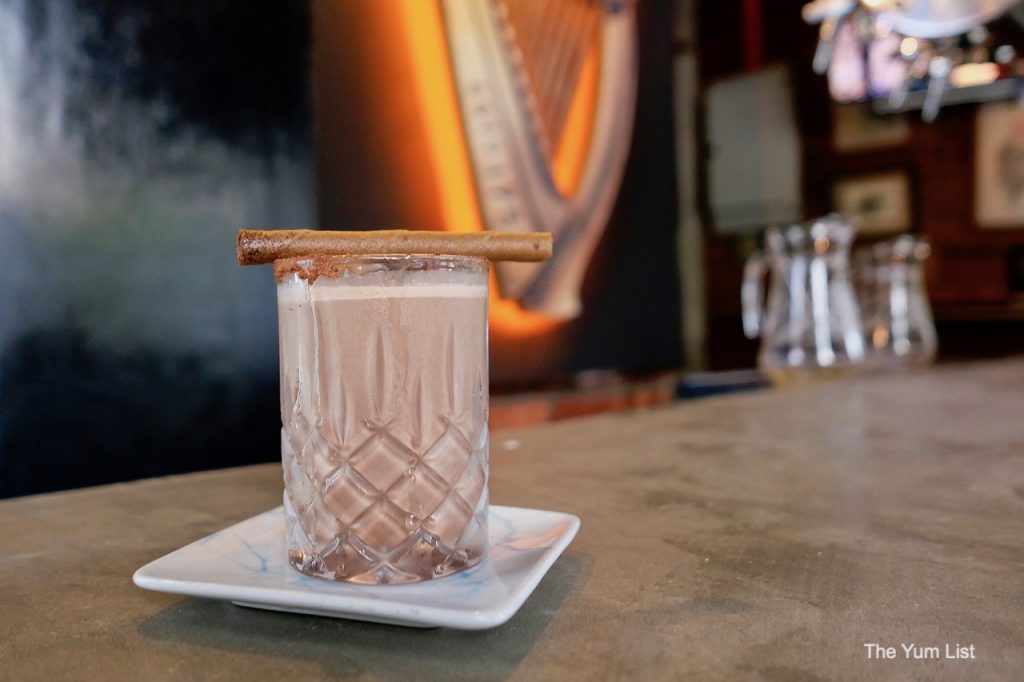 With the cocktails settling into a regular rhythm, Kedai Nombor 7 has moved its attention to the food menu, which is about 80% complete. Since they are still undergoing random trials, we are happy to provide a little feedback on taste and plating.
Food Menu
My interest is piqued immediately by the way that the chefs are focused on homestyle food. Jason shares how the preparation of the Chinese Fried Rice (RM13) is modelled after his mother's recipe. The result appears simple, but I find it has a well-balanced profile with a great texture. He is looking to bring other local foods to the Kedai Nombor 7 menu, like Mamak Mee, shortly. With items like these, I'm thinking that late-night guests might not need to make that stop at stalls on the way home!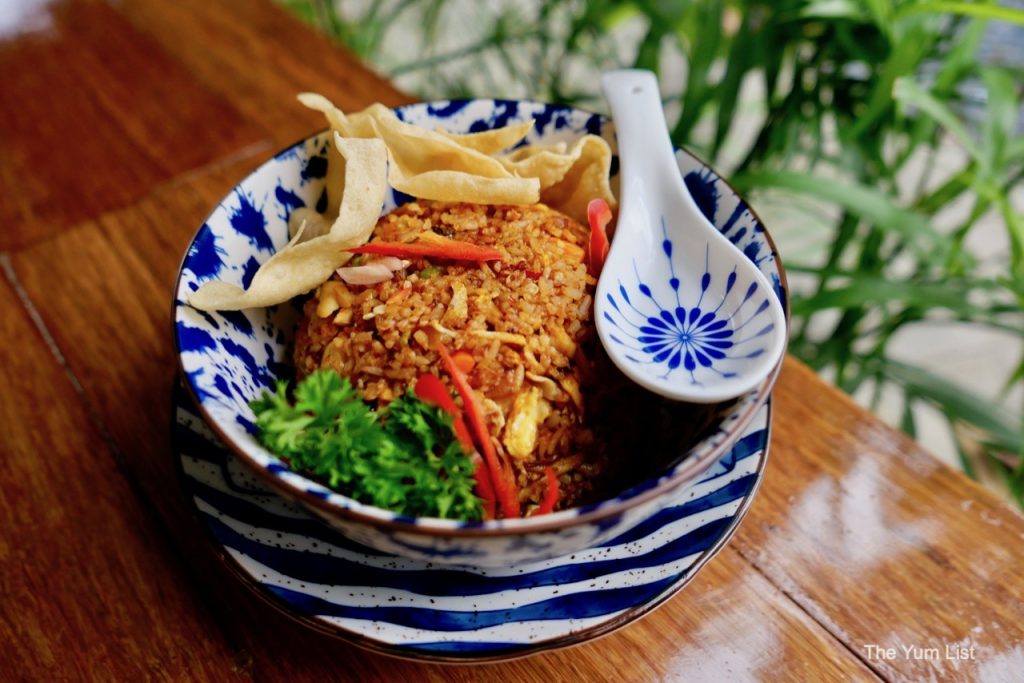 More homestyle food takes a subcontinental detour with the help of a Bangladeshi chef. His Mutton Fried Rice (RM20) is loaded with vegetables and laced with curry leaves. He tells us, "The Sambal is the secret!" His is plenty spicy but tempered by the addition of Bukhara dried plums, which add a slightly sweet undertone. It's lovely.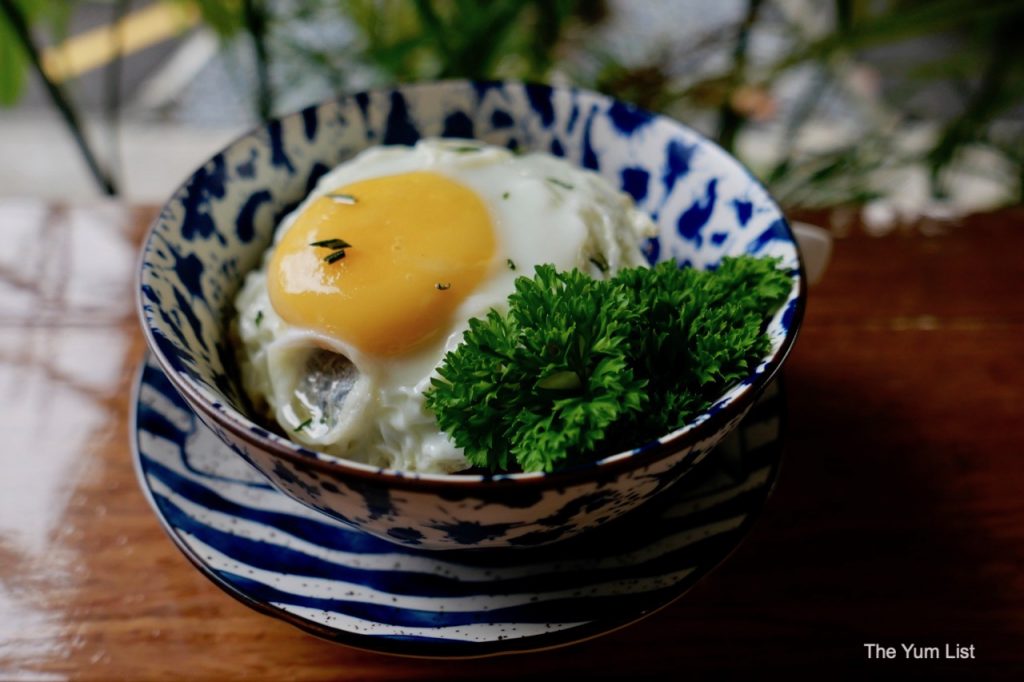 Mutton lovers will be happy to see more of it in the Mutton Varula (RM25). Cooked for three hours in a bath of garlic, ginger, chilli, and spices, chunks of tender lamb arrive in a thick gravy best soaked up with some bread.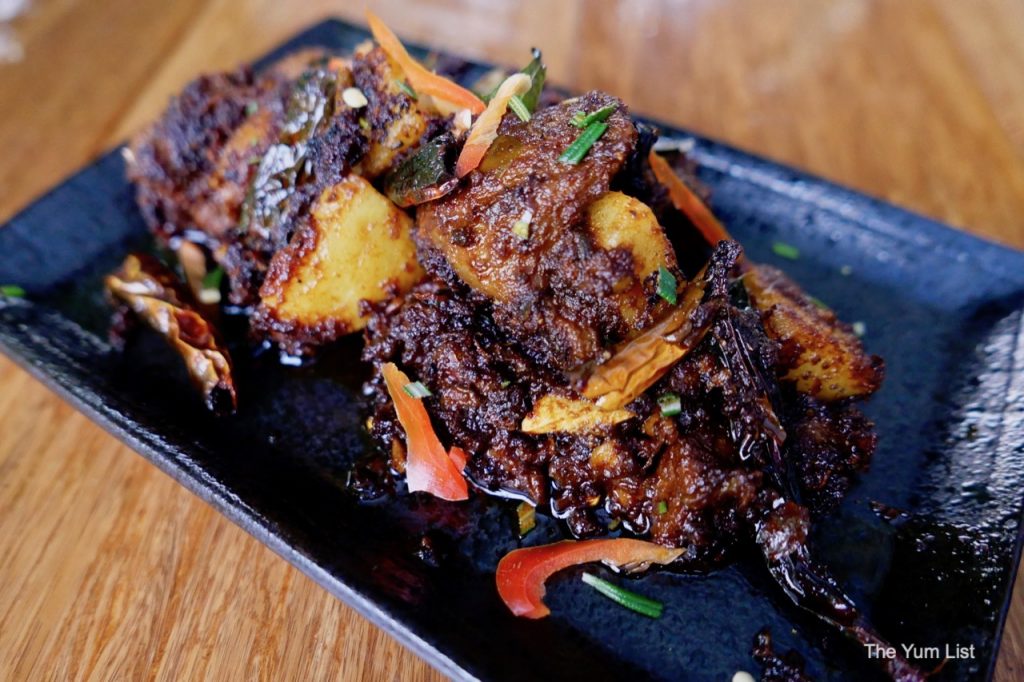 Lastly, we get a taste of the Aglio Olio with Prawns (RM35). Fresh cress on top adds a little crunch to salty chilli and garlic.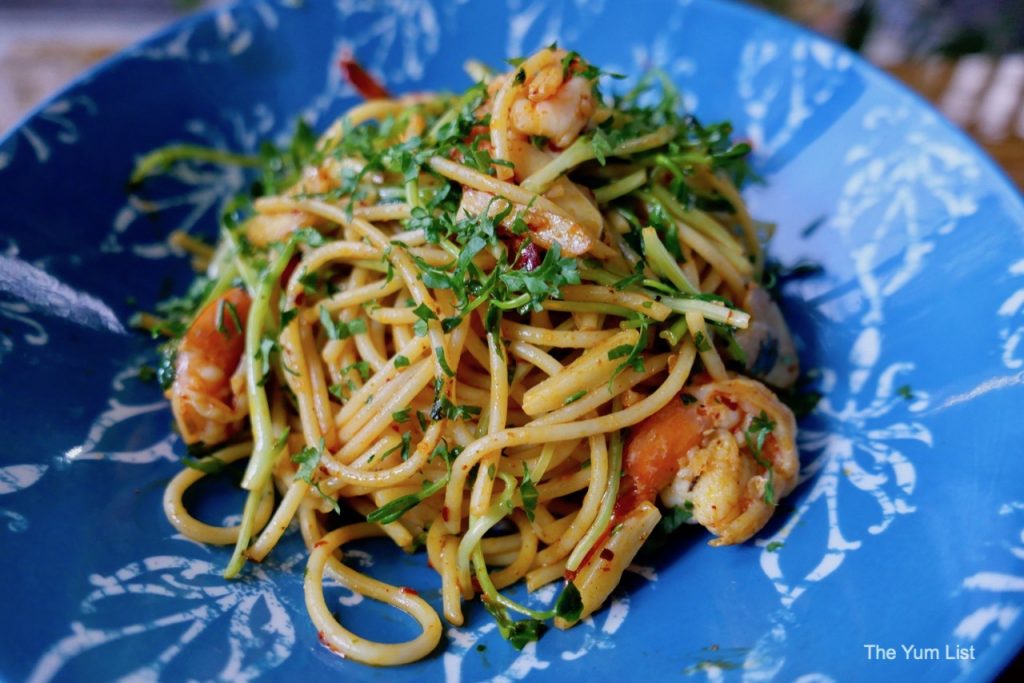 Kedai Nombor 7 Review
KL's latest covert bar, Kedai Nombor 7, spins some nice twists on local favourites, both in the food and the beverage compartment, I mean department. Don't let the vintage door fool you – in this case, what's old is new.
Reasons to visit Kedai Nombor 7: Escape through the vintage refrigerator door to find a well-made cocktail and some homestyle food.
Kedai Nombor 7
Hidden Bar
No 7, Lorong Kurau
Bangsar, 59100 Kuala Lumpur
+6 012 275 4723
www.facebook.com/kedainombor7
Kedai Nombor 7 Opening Hours
Daily from 5:00 p.m. until 2:00 a.m., sometimes later on the weekends.
Last call for food is 11:00 p.m.
Find more on KL's vibrant bar scene here, and hidden bar fans should definitely check out this list.
Stay up-to-date on the latest food and beverage openings in Kuala Lumpur here.