Norhayati Talib
In this interview, Norhayati Talib from The Datai Langkawi shares some stories from her role as spa manager and tells about the development of a range of products based on ingredients from the vast biodiverse surrounds of the property.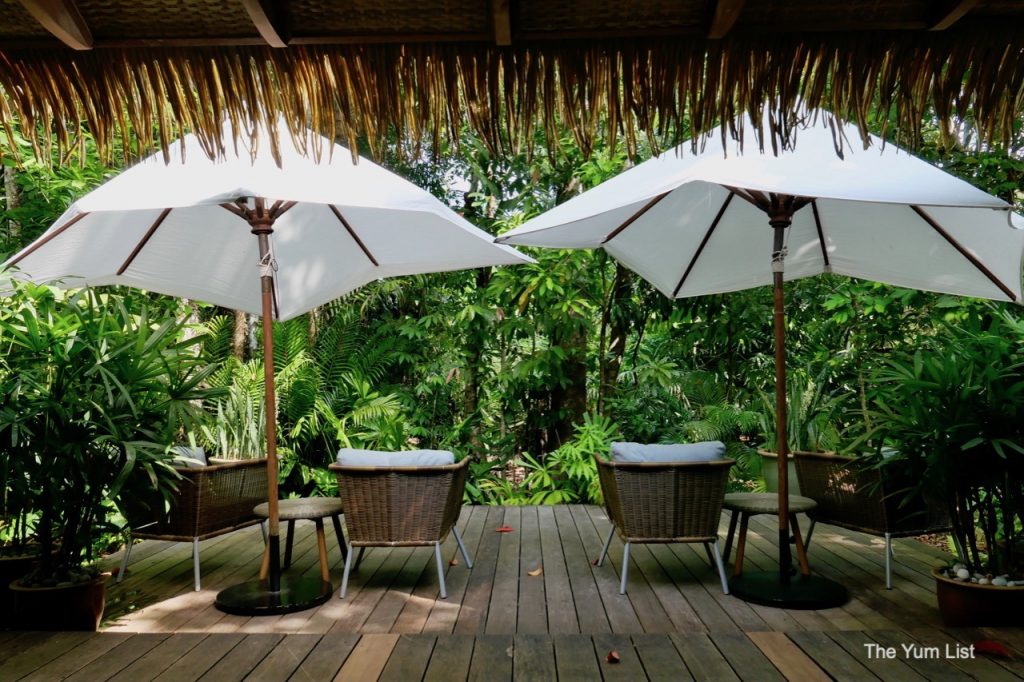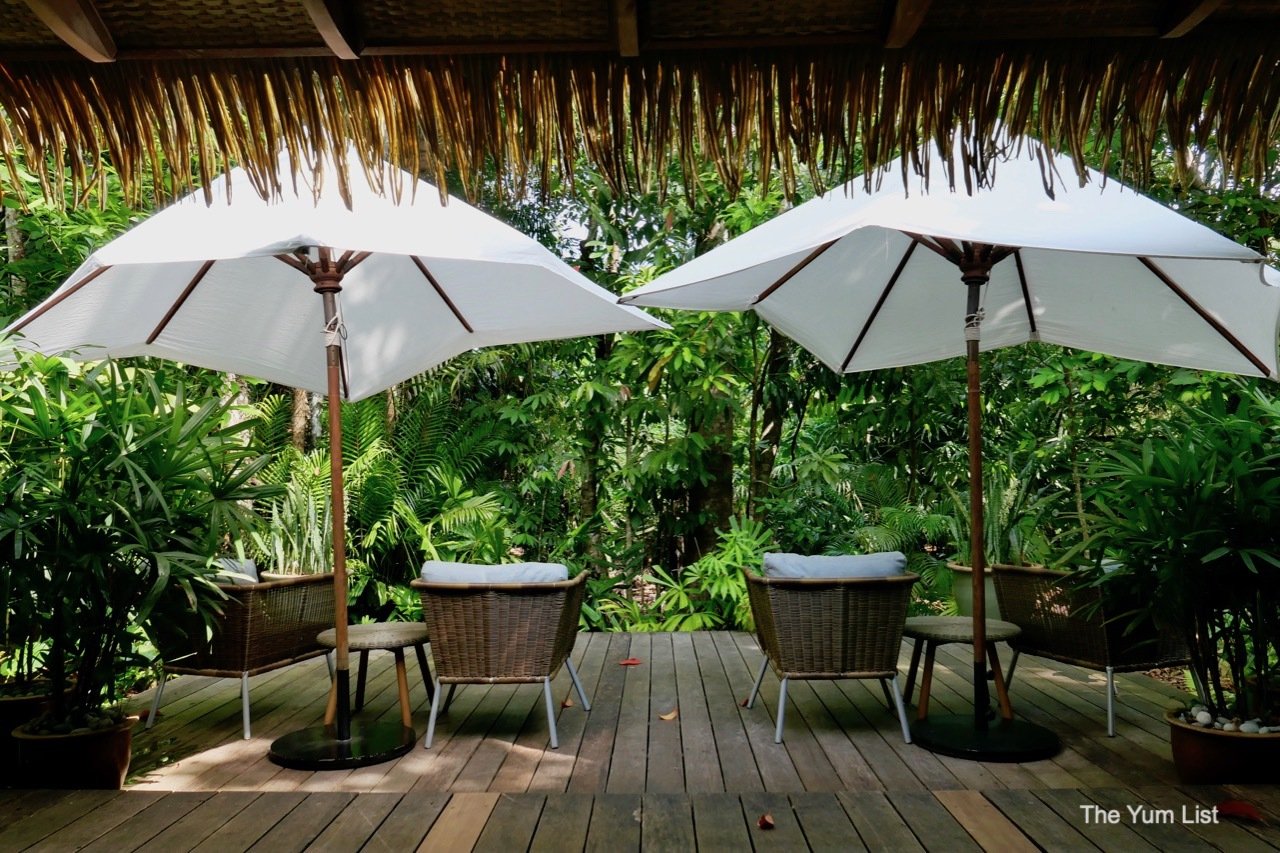 What do you do and how did you get into the industry?
In late 2019, I was promoted to Spa Manager at The Datai Langkawi. I started initially in the spa and wellness field, as a spa receptionist. I worked many years as a massage therapist and I'm also trained in the hair and beauty sector. I feel truly passionate about continuing to grow my knowledge and expertise in the spa industry.
Share with us an interesting story from behind the scenes.
As our spa team are blessed in Langkawi with beautiful rainforest plants, trees and flowers, we have to remind ourselves that our visitors and guests could be encountering the abundant flora here for the first time! Fortunately, our Akar products – meaning 'roots' in Malay – are made using ingredients from the rainforest, mangrove and ocean, and we use these oils and ingredients professionally and in our retail line. Also, many of the plants and flowers from our spa teas can be found right here at our spa garden or at our permaculture garden at the resort. So there's a great story we share with our guests about the magical properties of nature's ingredients right in our own spa setting.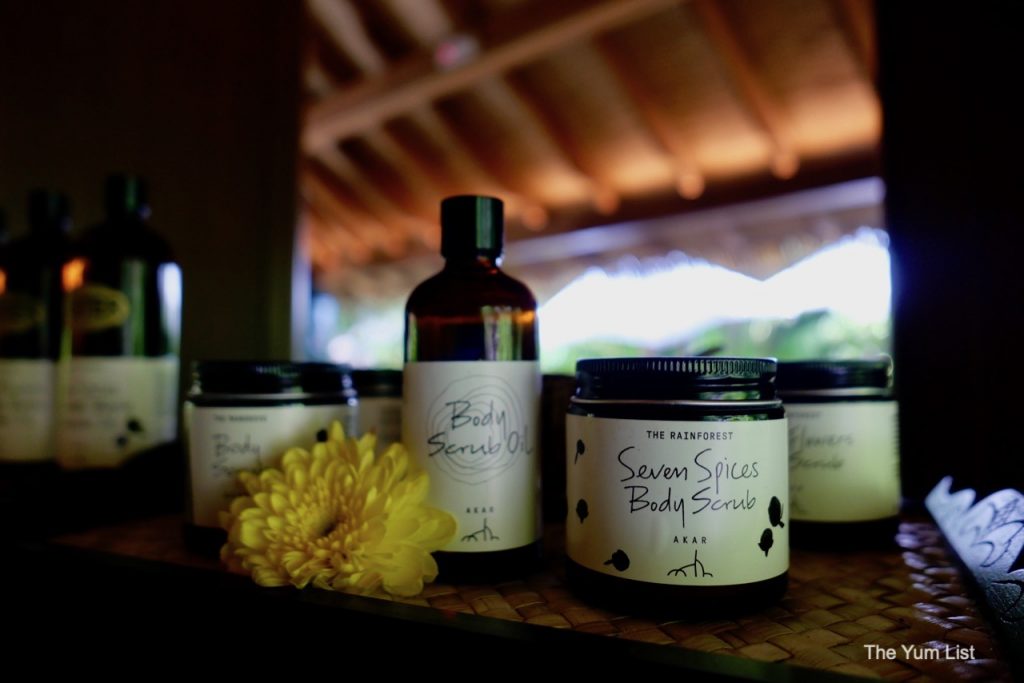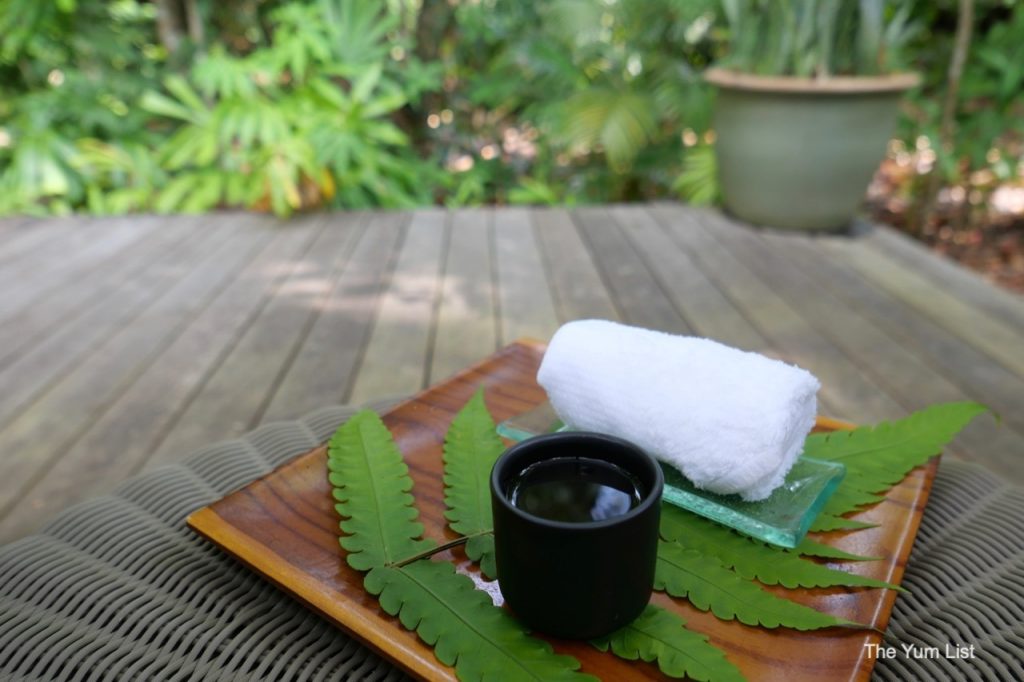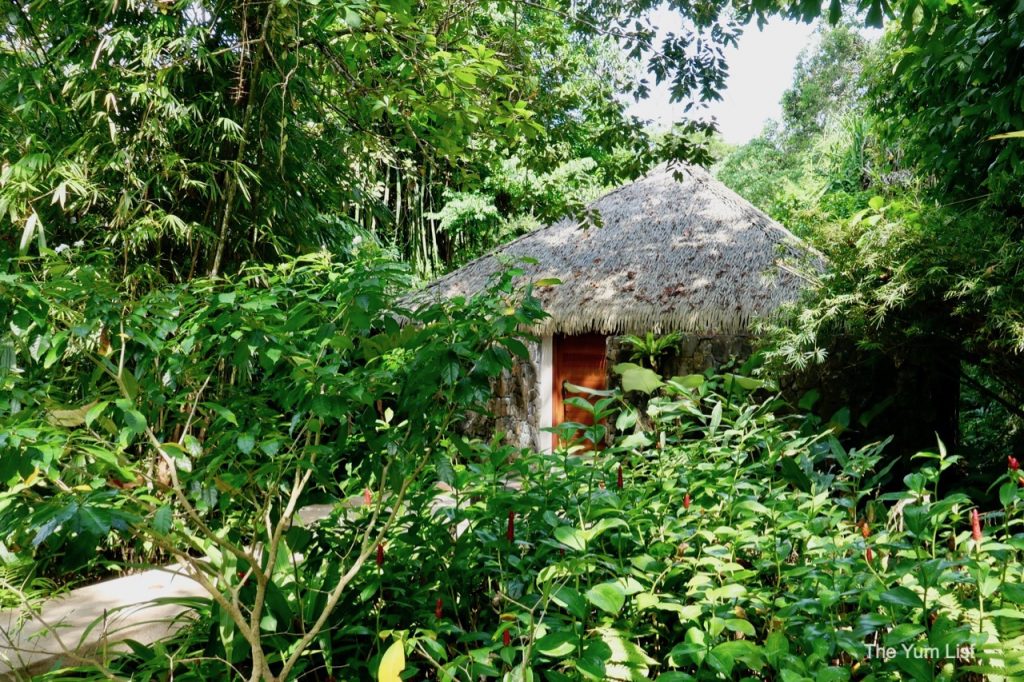 What's the best part of your job?
The best part of this job is that I learn something new every day, from guests, from our spa and hotel operation and also from external industry sources. Often I learn right within our team and we all have a wonderful synergy as every spa team should.
What is the most popular treatment at The Spa at The Datai Langkawi?
We have two: First is 'Urut Melayu' which is a traditional kampung massage. It was the resort's former in-house physician, the late Dr Ghani, who once guided visitors on walks through the rainforest to discover its treasure chest of natural remedies, that introduced this massage to The Datai Langkawi. The method focuses on massaging the body's meridian points to enhance, release, and channel blood flow.  The second popular spa treatment is 'Tungku Batu' massage, in which the therapist uses a cotton pouch filled with fragrant local plants and herbs and a smooth river rock. These are both Malay indigenous treatments and therapeutic with many health benefits.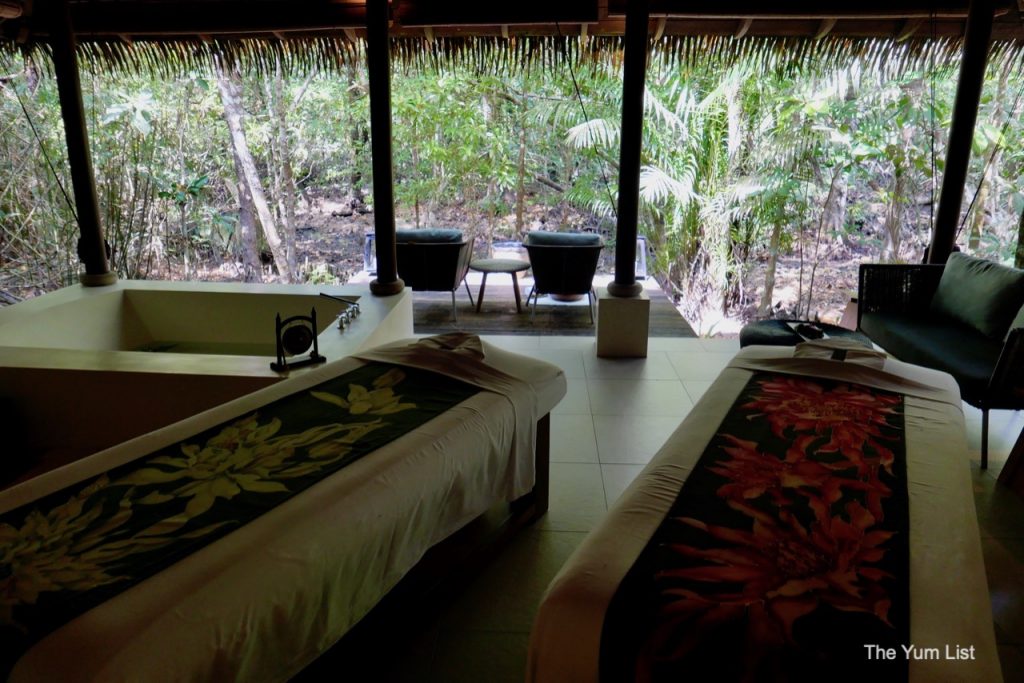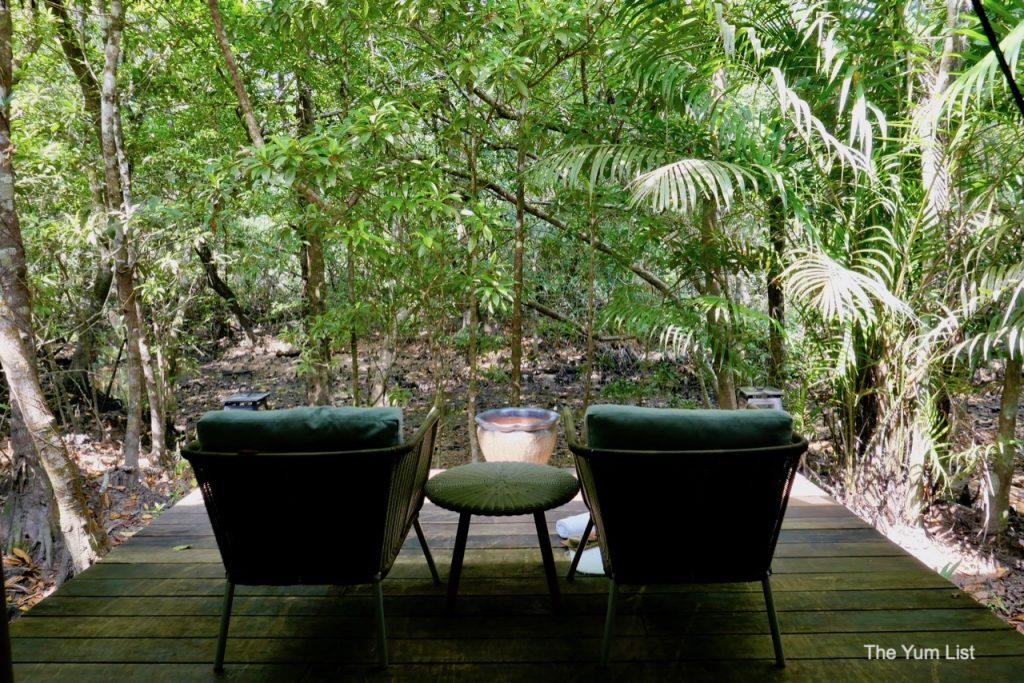 Tell us about the new line of products The Datai has especially curated.
We are so excited about 'AKAR', our exclusive Ramuan retail line and it aligns with our professional use products. Akar, meaning 'roots' in Malay was uniquely created by The Datai Langkawi for our guests. The products are divided into three ranges (rainforest, mangrove and sea) and made from 100% organic, natural ingredients.
What's one of the scariest things you've seen behind the scenes?
We are surrounded by nature and wildlife. One day during a treatment we saw a monitor lizard fighting a snake. Scary! Also, one day I had to chase a monkey who would like to take part in one of our treatments with a guest!
The perfect day off would be…
Indulging in a bit of self-care: sports and good food (and a little shopping!)
A day in the life of Norhayati Talib is…
Start with a meeting or two, making sure all is in order with the day's schedule and our spa team. Then dive into operational priorities. There's plenty of guest interaction, and mostly, staying on top of ensuring that our hotel's five star standards are delivered with integrity, passion, purpose and a smile.
What do you do for fun?
I love to dance.
What's something you'd like clients to know about The Spa at The Datai Langkawi?
Our Spa is surrounded by nature, and our resort's mission leads with a true commitment to sustainability. We are part of the rainforest and we respect nature.
Where do you like to eat and drink in Langkawi when you are not at The Datai?
Orchid Ria Seafood Restaurant and Thirstday Bar are two of my Langkawi favourites. I've been living in Langkawi since 1979!
What's your view on the spa scene in Malaysia?
Luxury hotel spas in Malaysia tend to have a good range of offerings, and usually highly skilled therapists, so they stand up well in a competitive market. The Spa at The Datai Langkawi is considered one of the best spas in Malaysia. We are very unique in the sense that we've introduced therapies and practices from ancient Malay traditional royal healers.
What's in store for you in the upcoming months?
We are excited to launch massage by the beach in our lovely holistic pavilion. We also launched traditional Malay practice of 'Forest Bathing' experience which includes "Mandi Embun", early morning walk in the dew, followed by a guided forest walk with our resident naturalist. Then 'Senaman Melayu,' a gentle movement and stretches on a platform in the rainforest, and swimming in the river at Crystal Creek. We are working to refine and ensure this popular guest experience is even more memorable, in addition to its many health benefits.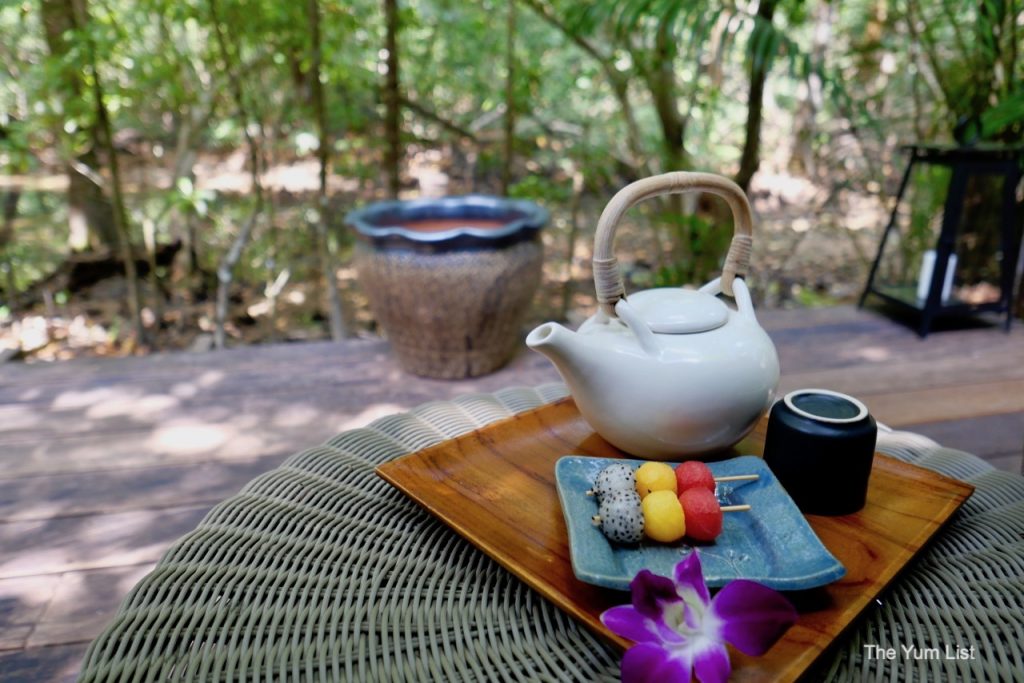 Find more interviews similar to this one with Norhayati Talib here.