Conchiglioni Marinara Al Cartoccio Recipe
The Yum List asked chefs around Kuala Lumpur what's cooking in their kitchens during Malaysia's Movement Control Order (MCO). Today, Domenico Piras, chef de cuisine of Favola at Le Meridien Kuala Lumpur shares his recipe for Conchiglioni Pasta baked in a parcel with seafood and tangy tomato sauce.
Conchiglioni Marinara Al Cartoccio (serves 4)
Ingredients
100gm fresh prawns
100gm fresh lobster meat
100gm fresh mussel
100gm fresh calamari
100gm fresh clams
100gm fresh scallop
40gm finely chopped garlic
400ml fresh tomato and basil sauce (store-bought)
1 whole lemon zest (grated)
80gm chopped Italian parsley
120ml seafood stock
40gm chilli flakes
20gm chopped fresh thyme
400gm Conchiglioni pasta (pre-blanched)
4 sheets parchment paper
Salt (to taste)
Method
Sauté the sliced garlic with extra virgin olive oil until golden in colour.
Add in all the seafood, chopped fresh thyme and dried chilli flakes.
Cook for 4 minutes.
Deglaze with the reduced clam and mussel stock.
Add in fresh tomatoes and basil sauce together with the blanched conchiglioni pasta. Toss for a while until the entire flavour complements each other.
Add in the lemon zest and chopped Italian parsley. Season well.
Make a parcel out of the parchment paper and pour the conchiglioni pasta marinara into the parcel. Bake in the oven at 180'c for 6 minutes. Serve immediately.
Optional: Fresh Tomato and Basil Sauce (serves 4)
If you would like to attempt to make your very own fresh tomato and basil sauce, ingredients are as per below.
1kg fresh, riped tomato (peeled, seeded and chopped)
240gm white onion (chopped)
120gm fresh garlic (chopped)
80gm fresh thyme
120gm fresh basil
2 bay leaves
240ml extra virgin olive oil
Salt (to taste)
Method
Sauté chopped onion and garlic in olive oil over medium heat until translucent. Add in fresh basil, thyme and bay leaf. Cook for 5 minutes.
Add in fresh ripe tomatoes and cook until it becomes wilted and almost in a puree texture.
Note: This recipe has been altered for the convenience of home cooks.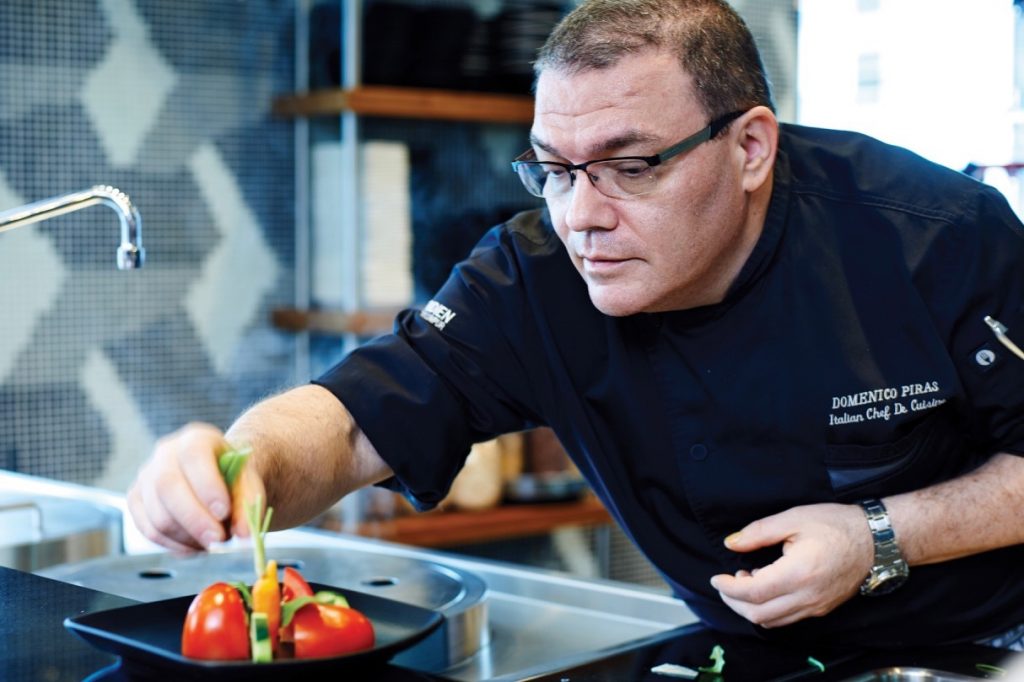 Find more recipes by KL chefs, such as this one for Conchiglioni Marinara Al Cartoccio, here. And, stay up to date with what's happening on the KL food and beverage scene here.