Norm Micro Roastery Penang
Monica Tindall
We'd heard that one of the hottest cafes in Penang post-MCO was Norm Micro Roastery. A sister of Norm Café (coffee) and Noct (cocktails), we could imagine the appeal and eagerly set out to check out the latest development in the brand for ourselves.
With queues for seats on weekends, it's good advice to visit mid-week if you're able or arrive early morning Saturday or Sunday. They currently open at 9 am but could start as early as 8 am in the future. Check their Facebook page for the latest updates.
Housed in what was once a shipping yard, Norm Micro Roastery benefits from the luxury of space. High ceilings, ginormous doors, and skylights allow a light, airy feel. A central Zen-like garden with grey pebbles, polished cement, curved seating, tall trees and low-lying shrubs adds even more to its attractiveness.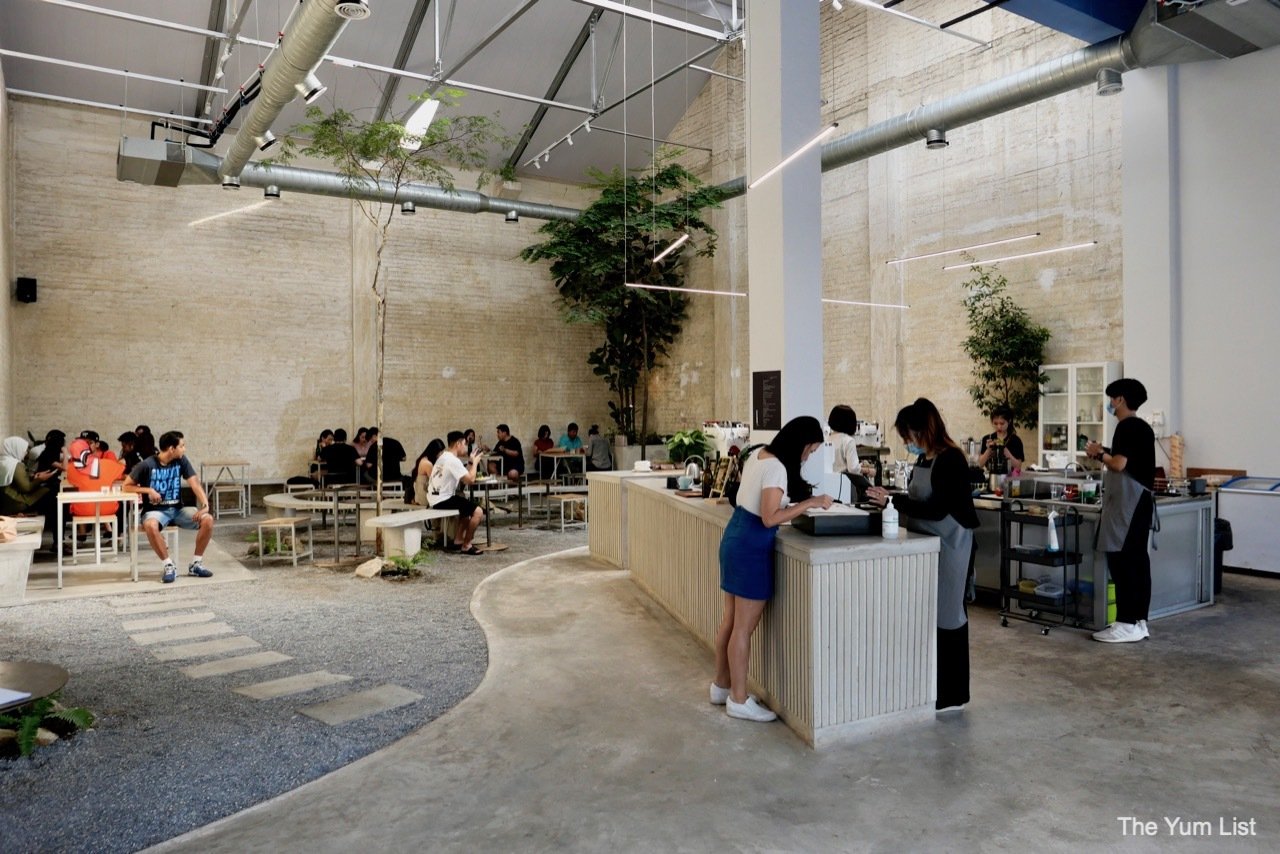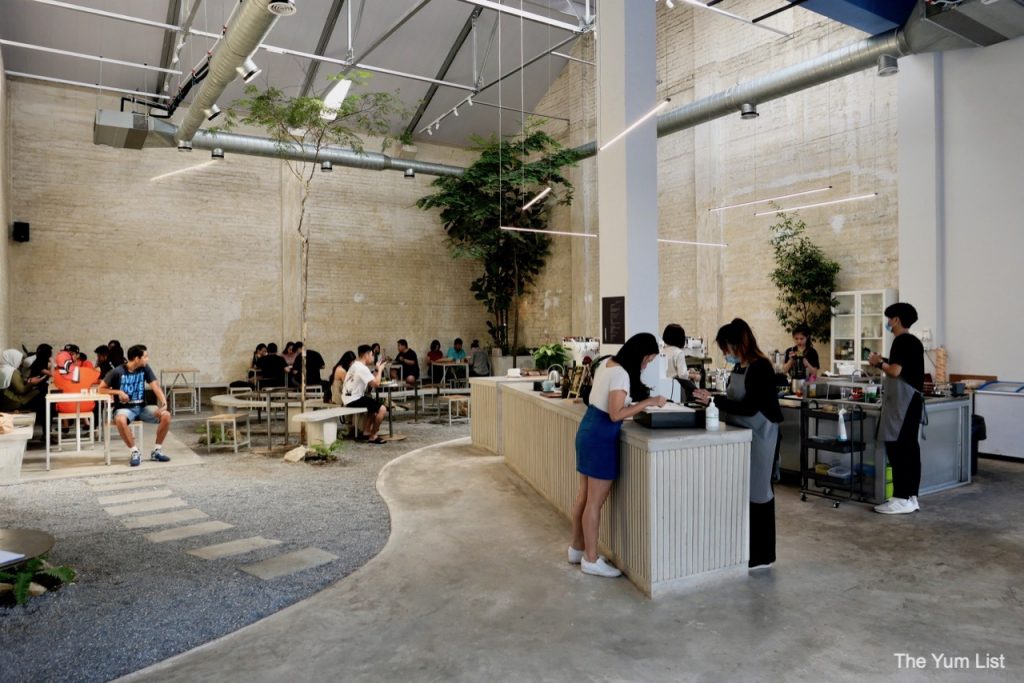 Norm Micro Roastery Coffee
Of course, given away by the name, there must be coffee. Two beautiful white, custom-fit triple-boiler Synesso coffee machines take prime position on the counter. They're backed up by a roasting machine with plans to toast their own beans in the near future. Currently, though, they're working with a local provider and using appealing single-origin Colombian beans producing a gently sweet, balanced finish with hints of chocolate and almond. Made simple, the menu offers black or white coffee as small, regular or iced. Furthermore, each cup is served in handsome Japanese-style ceramics with a perfectly textured foam.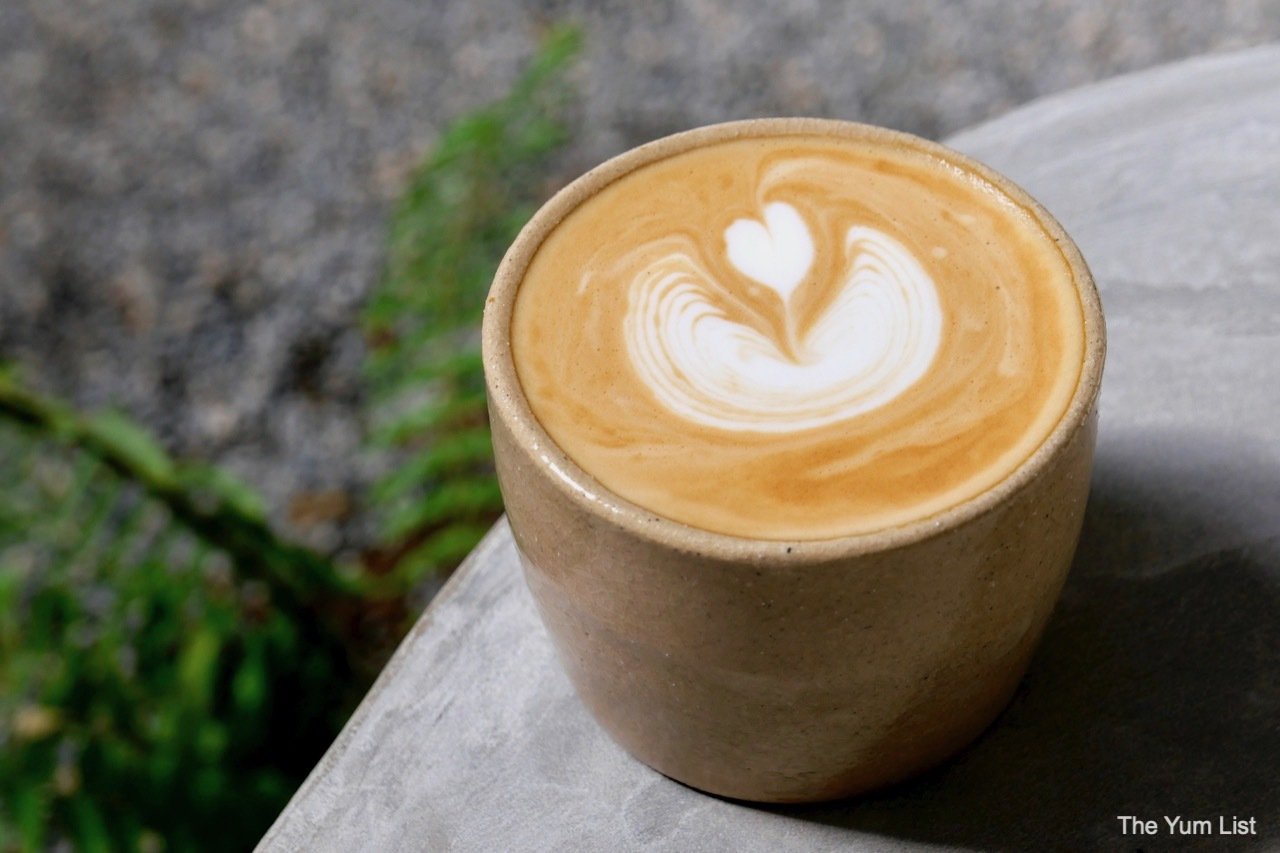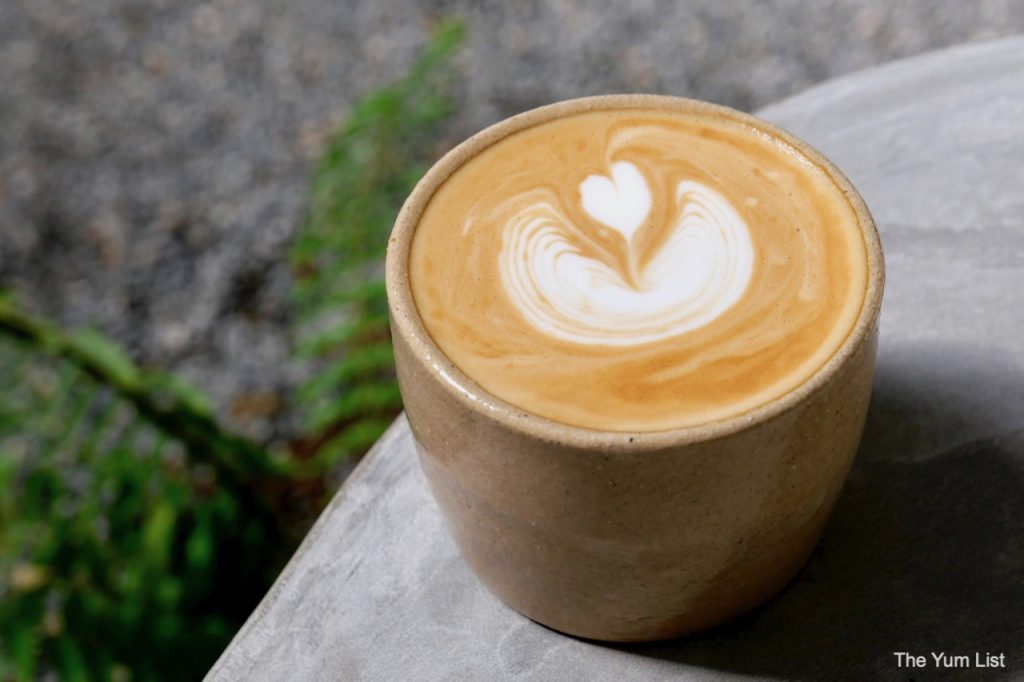 Brunch Menu
All-day brunch is Norm Micro Roastery's special with several egg dishes alongside heartier options such as risotto, pasta and burgers.
I'm always looking for something healthier to begin the day, so the Chia Pudding (RM18) takes my fancy. Coconut chia pudding is dressed in strawberries, dragon fruit, mango puree, pickled sweet apple and shredded coconut with buckwheat crunch. We both love it, and, thankfully, the portion is big enough for two, as hubby repeatedly spoons back in to "taste" it.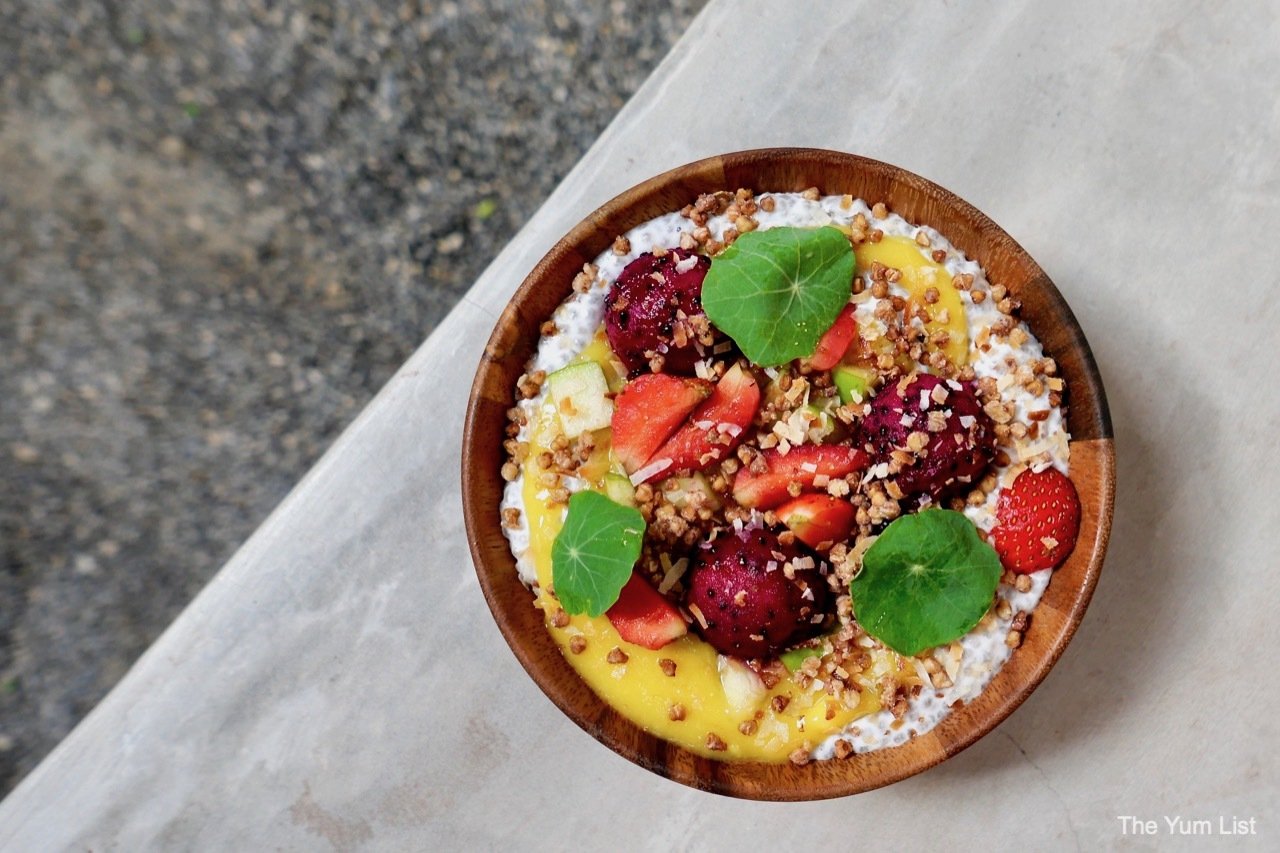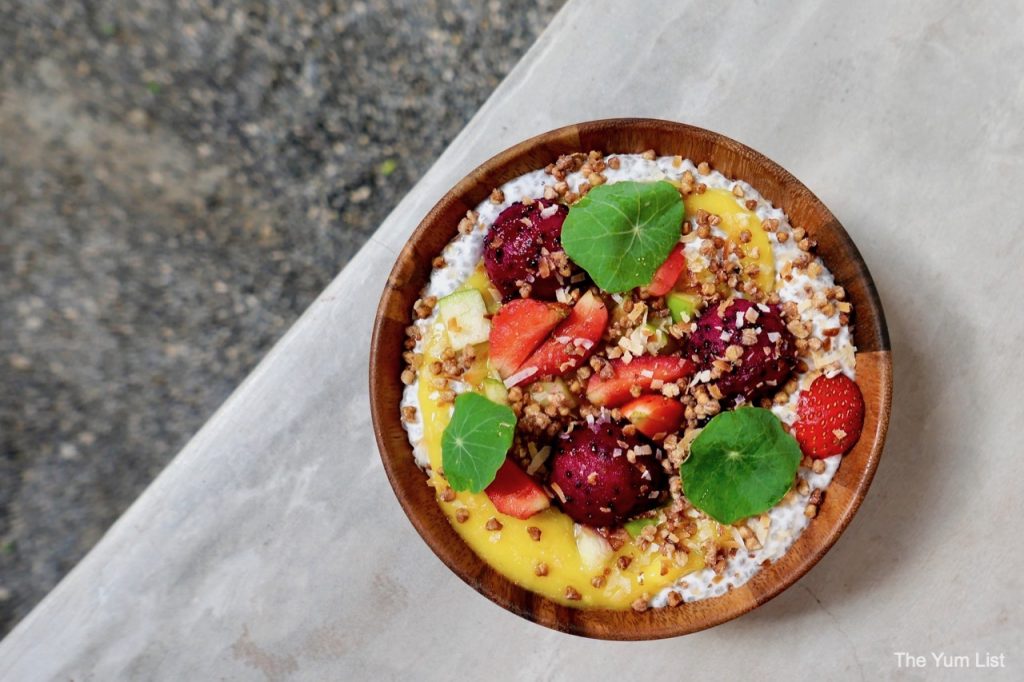 Hubby plumps for the Creamy Mushroom and Onion Mousse (RM22) featuring slow-cooked mushrooms on sourdough toast. A caramelized onion mousse adds sweetness, complemented by earthy flavours from crispy enoki. Pickled onion and chervil lift the warmth with a whisper of tang and herbiness, while a poached egg turns it into a complete meal.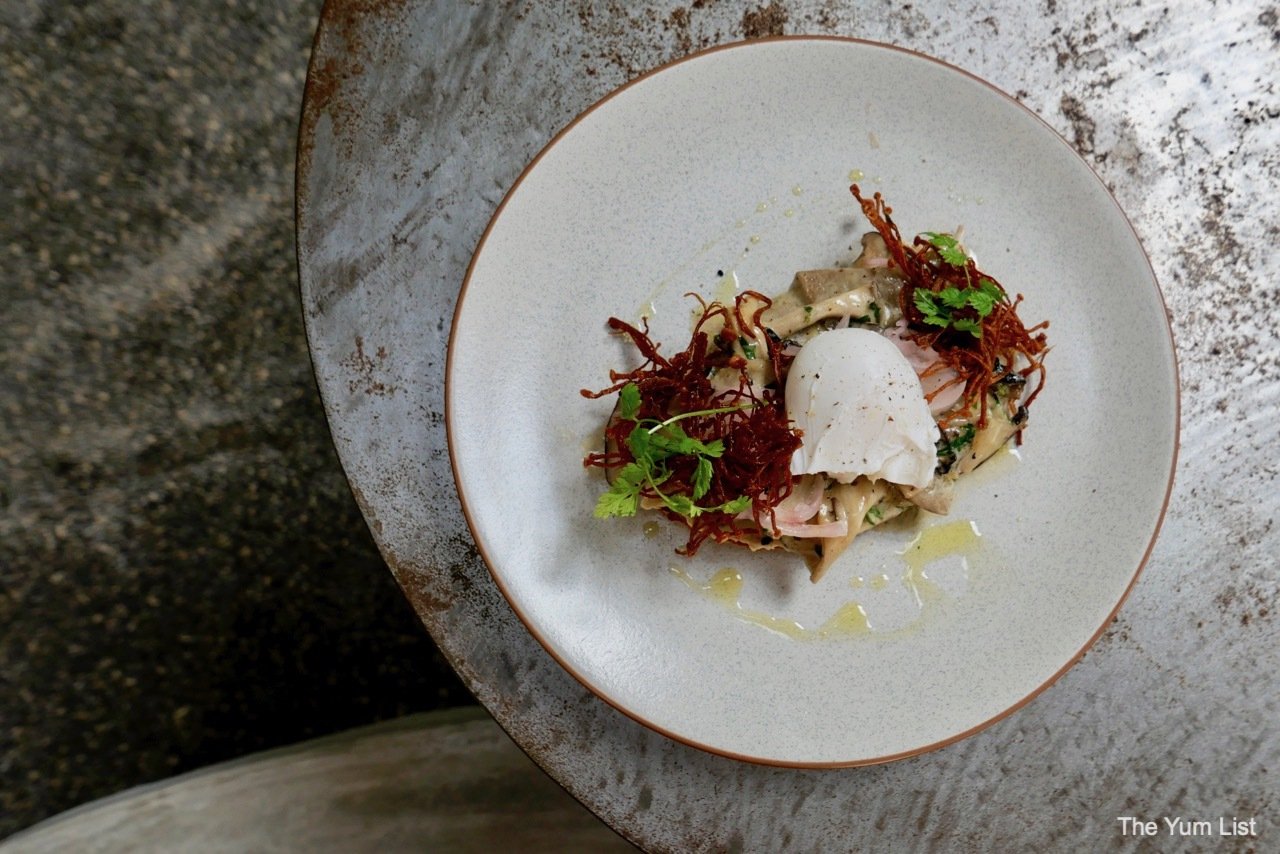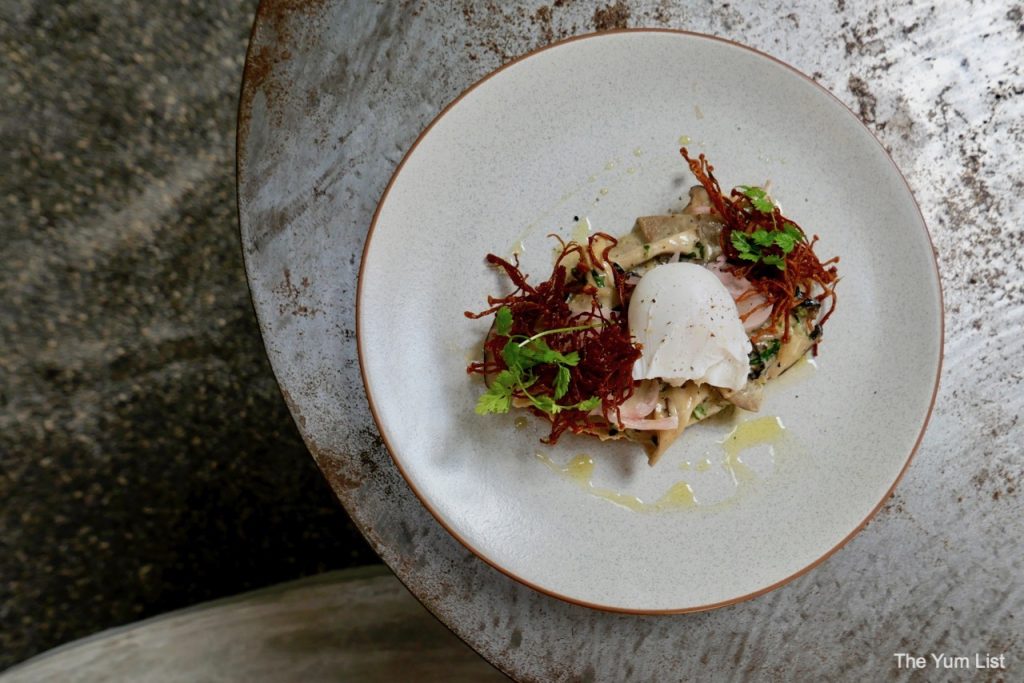 Moving to something more lunchy, Prawn and Pumpkin Risotto (RM32) comes highly recommended. Moroccan spiced prawns crown al dente grains of rice in the golden pumpkin risotto. Clams, shimeji mushrooms, crispy sage and Parmesan cheese, append savoury notes to the mildly sweet squash.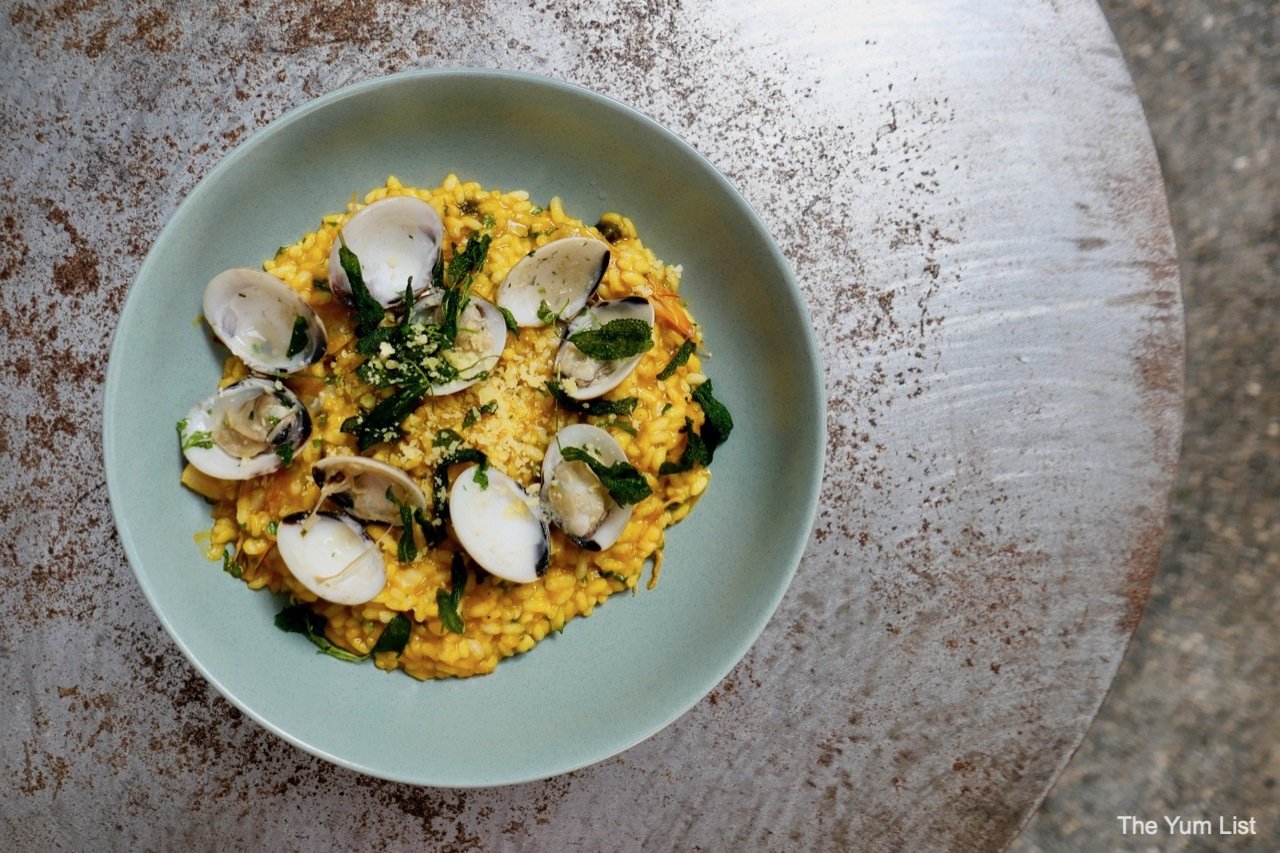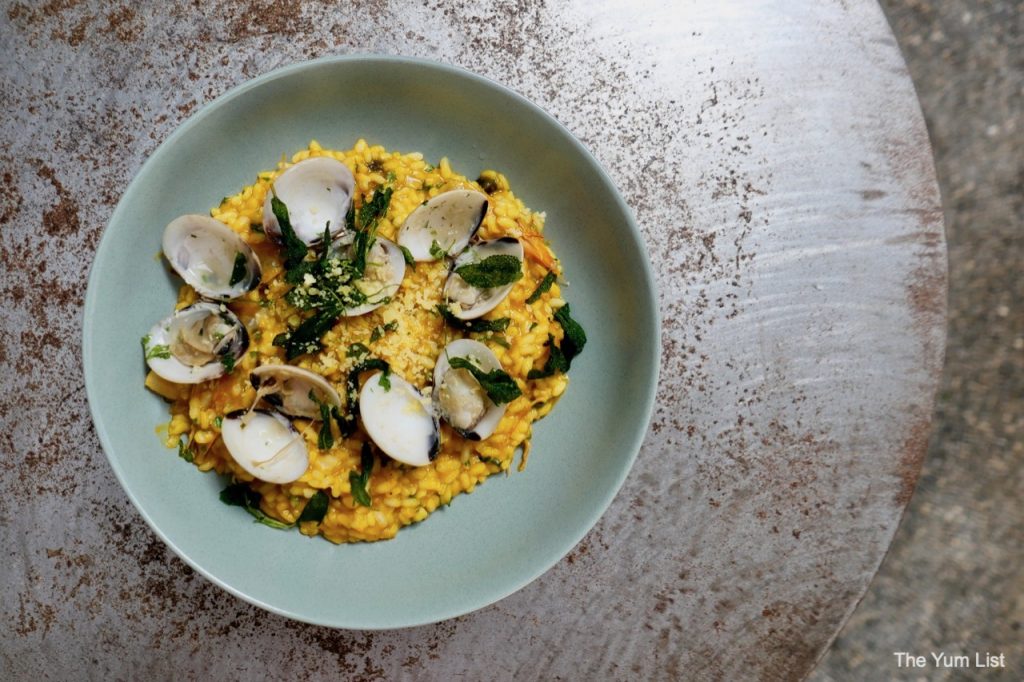 So Frenchie So Chic (RM20) provides something for the sweet-tooth with a thick slice of fluffy vanilla French toast accompanied by coffee custard, berries compote, crushed pistachios, strawberries, orange, sweet cream cheese and chocolate shards. This is one of the yummiest French toasts I've had recently. The coffee custard is addictive.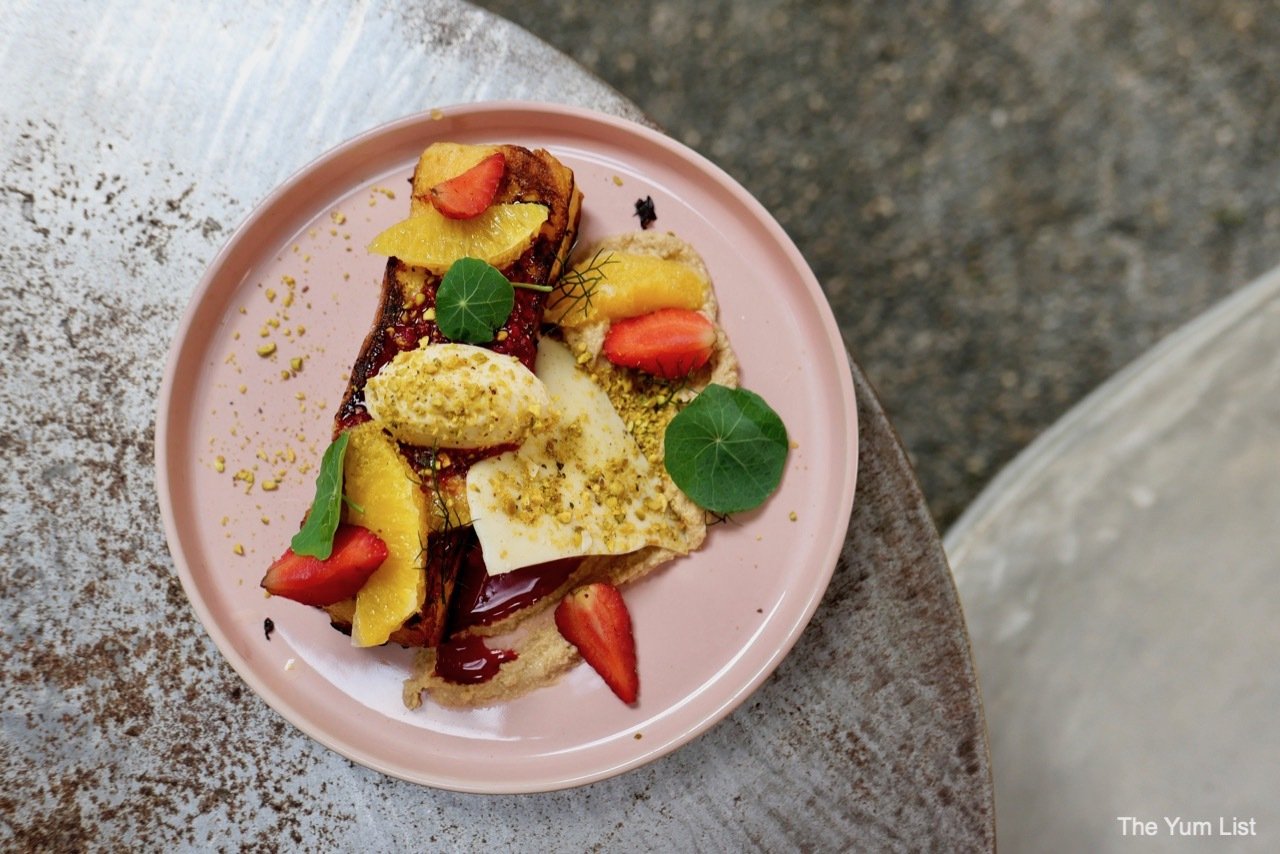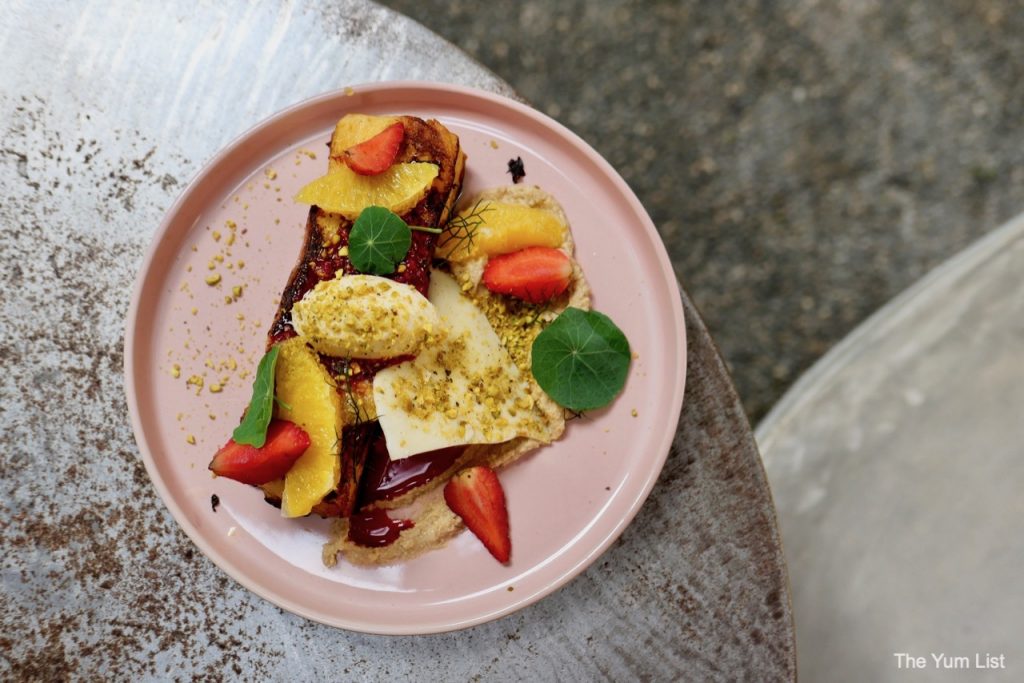 Norm Micro Roastery Review
Norm Micro Roastery is well-deserving of the hype and the queues. The fetching setting draws the crowds, and excellent coffee and an exciting food menu keep them returning.
Reasons to visit Norm Micro Roastery Penang: light, bright, happy setting; excellent coffee; we enjoyed everything we ordered but if you have to be selective don't miss the Creamy Mushroom and Onion Mousse and the So Frenchie So Chic.
Norm Micro Roastery Penang
13, Gat Lebuh Gereja,
George Town, 10300 George Town,
Pulau Pinang, Malaysia
+6 016 487 0101
[email protected]
www.facebook.com/normmicroroastery
Norm Micro Roastery Opening Hours
Daily 9 am – 10 pm
Hours could change depending on changing regulations, so do check their Facebook page for the latest updates.
Find more Penang hotspots here and stay up to date with the latest food and beverage happenings in KL here and here.