Sushi & Spice by WTF – Vegan Restaurant Mont Kiara
Words: Monica Tindall   Photos: Rich Callahan
Sushi & Spice by WTF in Mont Kiara brings you vegan recipes livened up with the flavours of Thai and Japanese cuisine in a warm and friendly setting.
Owner Priti, who is known for her encyclopaedic menu compilations, wanted to give vegans in Malaysia more options other than the norm of Chinese and Indian. Although the cake counter at the front does contain some vegetarian desserts, the menu of Japanese and Thai flavours is entirely vegan.
Priti's enthusiasm for food is contagious, and, of course, you can expect that everything here is made from scratch including vegan mayo and wasabi. At Sushi & Spice by WTF you'll find familiar seasonings associated with Thai and Japanese cuisine along with some original creations too. One of the things I appreciate the most is that there is no mock meat here. All dishes are made on whole foods shunning overly processed pre-made ingredients.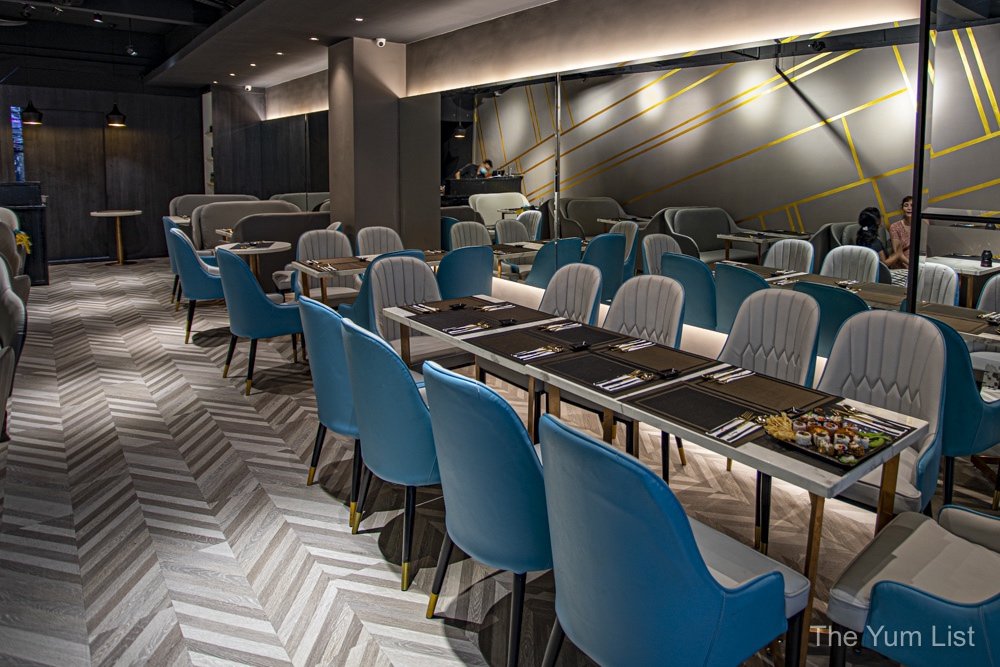 Drinks to Begin
A great way to begin and a versatile pairing for most dishes is a pot of Lemongrass Pandan Tea (RM 18). It is bold and round due to the leaves being soaked overnight and then boiled for nearly an hour before serving.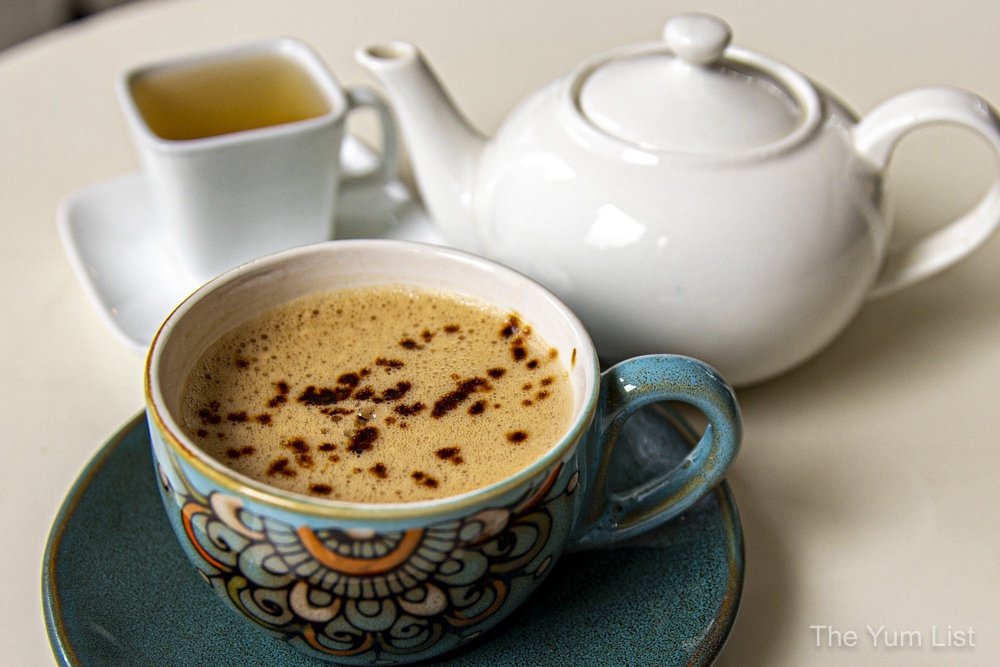 Sushi & Spice by WTF Specials
If you get overwhelmed by choice, stick to the front page and order some of Sushi & Spice by WTF's special creations. Turns out that one of my favourites is the first recipe I try, Gyoza (RM 18). The dumplings are warm and comforting, filled with diced carrot, and the accompanying chilli oil has me licking my lips. Thai Pani Puri (RM 18) is always fun and this recipe blends Indian and Thai flavours with a spicy lemony soup that fills the mini cups just before devouring. Lastly, from the special's section, Bau (RM 20) comes with three sauces (chilli, mango and peanut) in a homemade bun with a crunchy salad. Bite in wholeheartedly and let the sauce run from the corners of your mouth.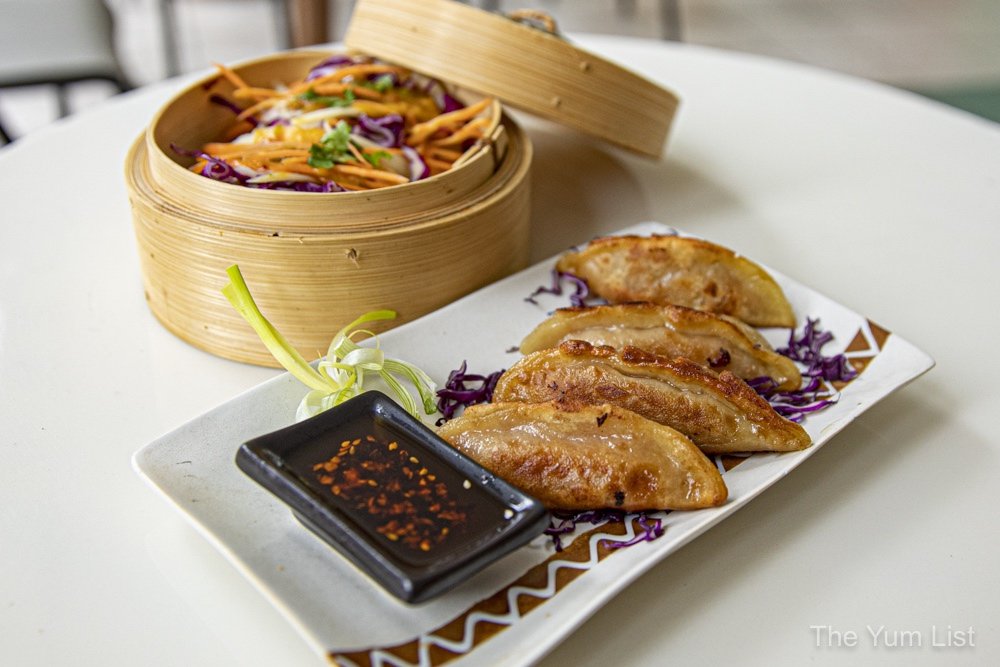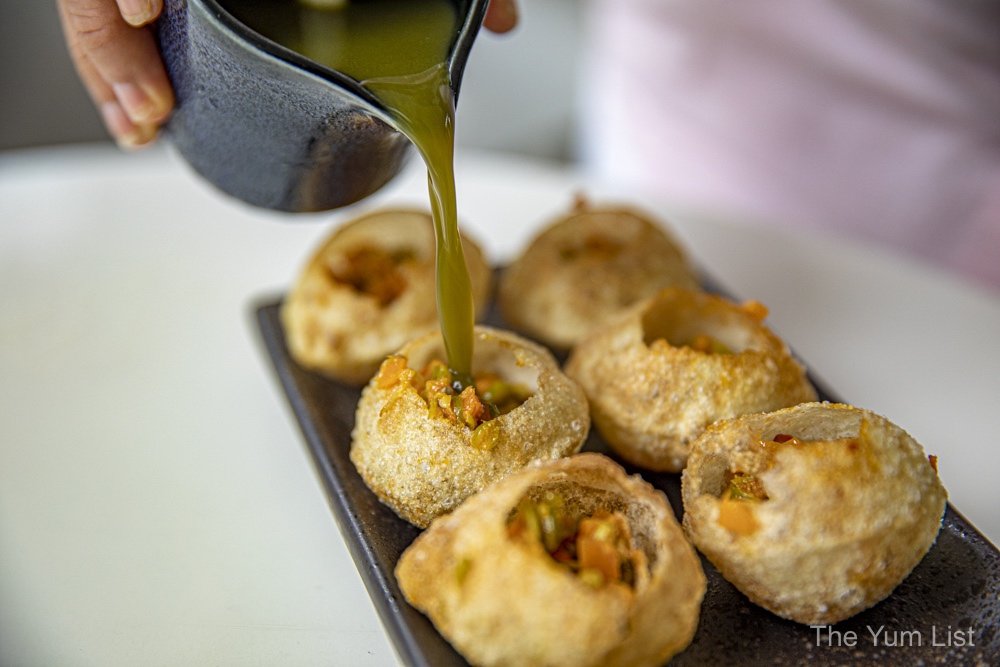 Oodles of Noodles
For all-on-one-plate meals, the Oodles of Noodles section offers a quick choice for lunch or an easy dinner. Pad Thai (RM 22) is a tasty veg version that is spicy, crunchy and with a hint of sweetness. Spring onions, crunchy peanuts, chilli flakes and a halved lime are on the side for adding at will. Red Curry Noodles (RM 24) is as equally as filling with vermicelli noodles dunked in a red curry coconut gravy. Or for something, a little milder and on the Japanese end of the spectrum, the Veg Soupy Ramen (RM 20) offers a creamy vegetable soup with ramen noodles, dried shitake mushrooms and a splash of chilli oil.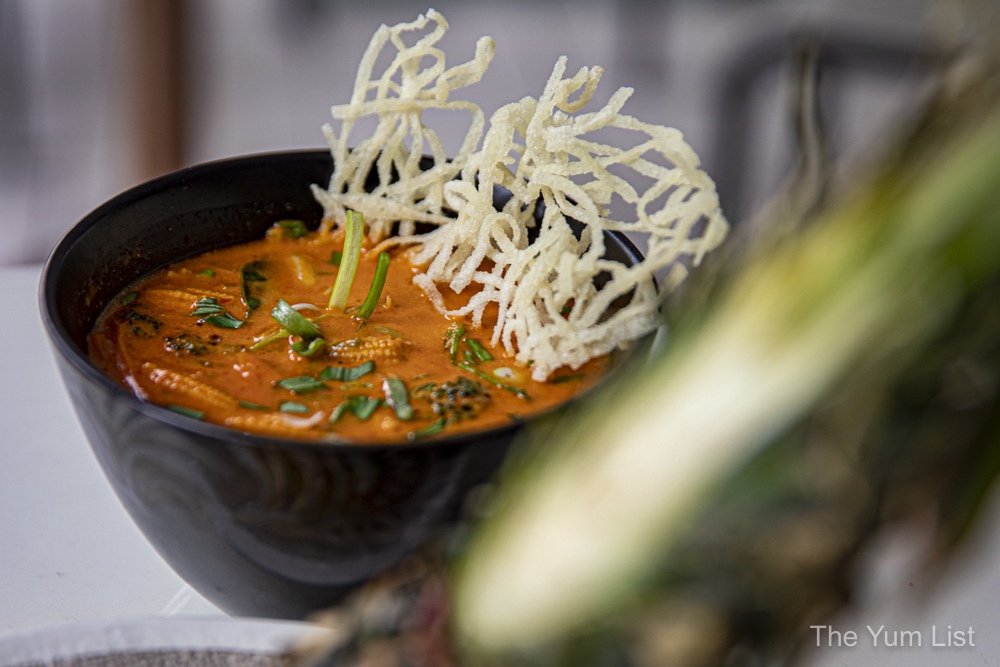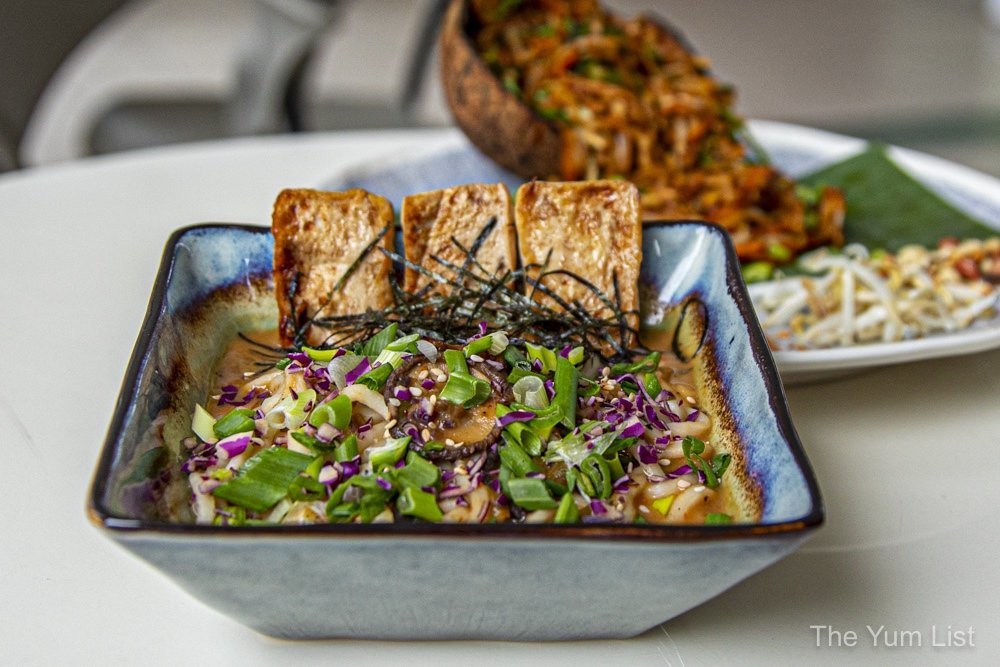 Sushi, Sushi and More Sushi
Of course, a restaurant with "sushi" in its title must serve sushi, and boy is there a bunch of varieties to choose from. The Sumo Platter (RM 45) presents the perfect opportunity to converse with friends over shared bites and try a whole stack from the menu. Simply Sushi (carrot, cabbage, cucumber), Eggplant Galore (lettuce, marinated eggplant and rice in a wrap of seaweed), Simple Crunch (cucumber, carrot and purple cabbage wrapped in seaweed and deep-fried), Sweet Lady (purple sweet potato, carrot, lettuce, seaweed), Enoki Mushroom Tempura, Edamame Beans and Inari (mildly sweet tofu wrapped rice) fill the plate. These are all both pretty and tasty, and an excellent way to sample across the collection.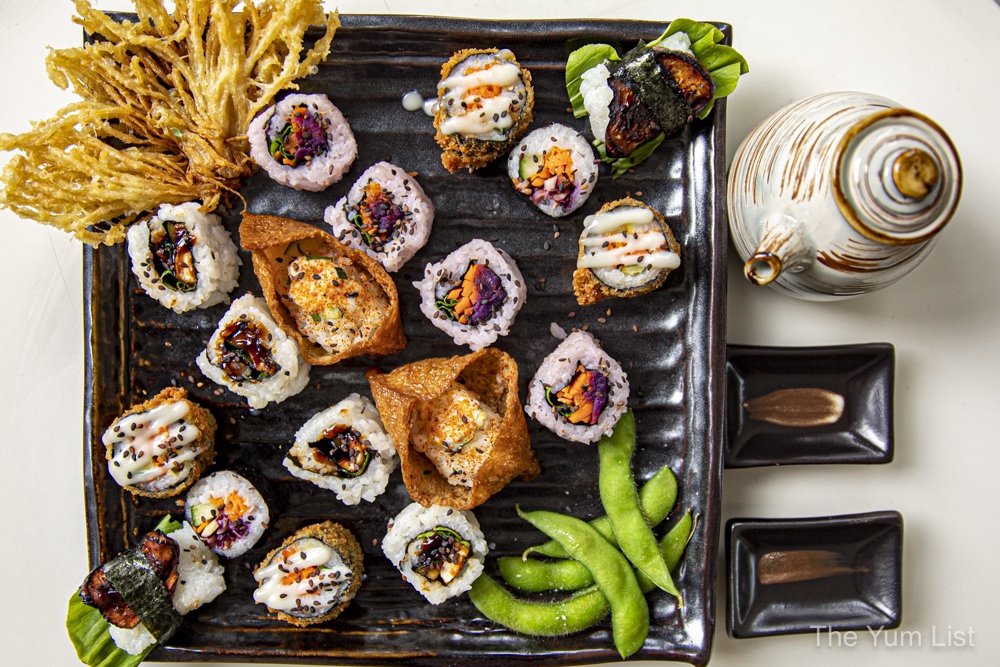 Mango Tango Sushi (RM 20) is a hit with our team. Japanese short-grain rice rolls around cucumber, carrot, purple cabbage, crushed seaweed and vegan mayo. The topping of luscious slices of sweet juicy mango though is the highlight. Mighty Ginger Sushi (RM 16) is a fine choice for those who love pickled ginger. Each cylinder as a lovely burn from the house-made pickle and is supported by mushrooms, chilli mayo, nori and black sesame seeds. Finally, from this section, the Mini Sushi Burgers (RM 20) are the cutest little stacks. Spice lovers should try them and let me know if you figure out what the local inspiration is (I promised not to give it away!).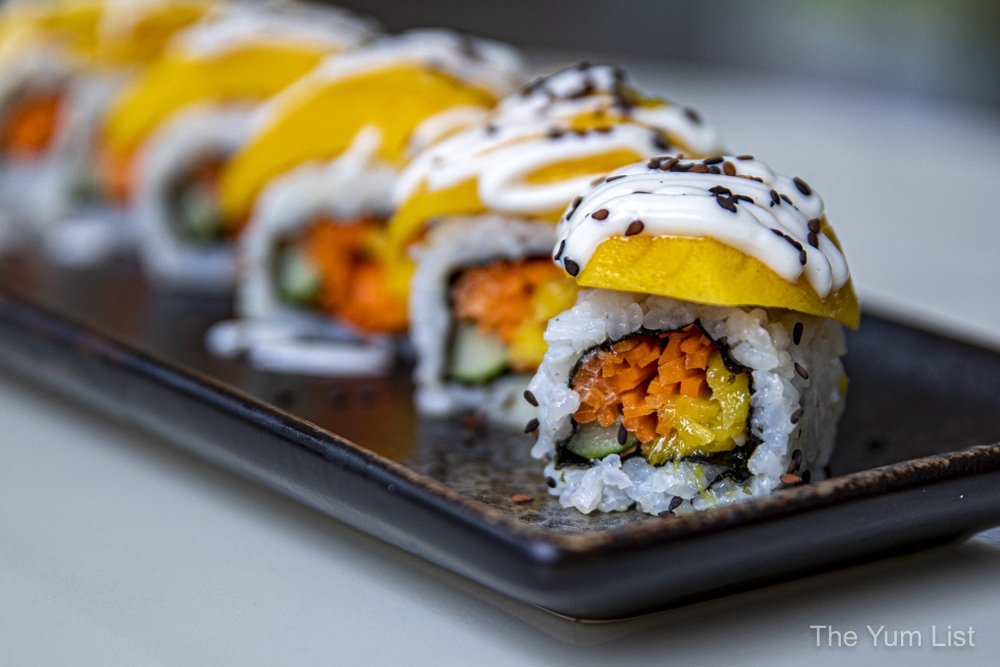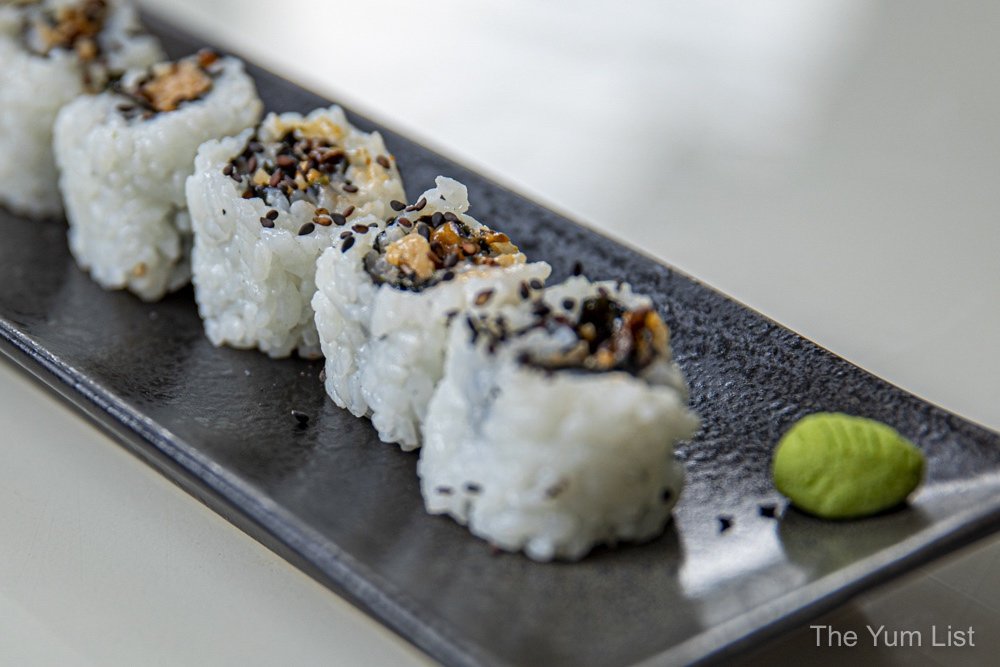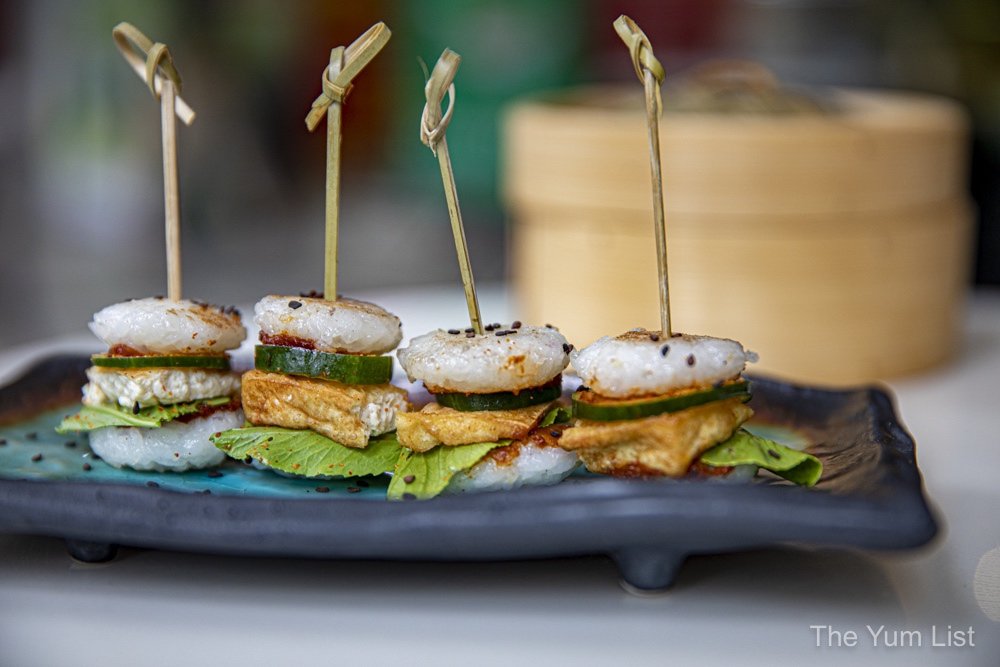 Curries
Both saucy and dry curries are available at Sushi & Spice by WTF. Our top pick is the Tropical Fried Rice (RM 24) with its pineapple top adornment and naturally sweet and tart flavours (fruit), crunchy texture (cashews), and vibrant hue (turmeric). It's closely followed by the Green Curry Fried Rice (RM 22) and Massaman Curry (RM 25). The former two dishes are tasty enough to be eaten on their own but they also play well soaking up the gravy of the saucy curries. The green curry offers an enticing crunch thanks to baby corn and green beans, and the red massaman recipe is thickened with plenty of potatoes.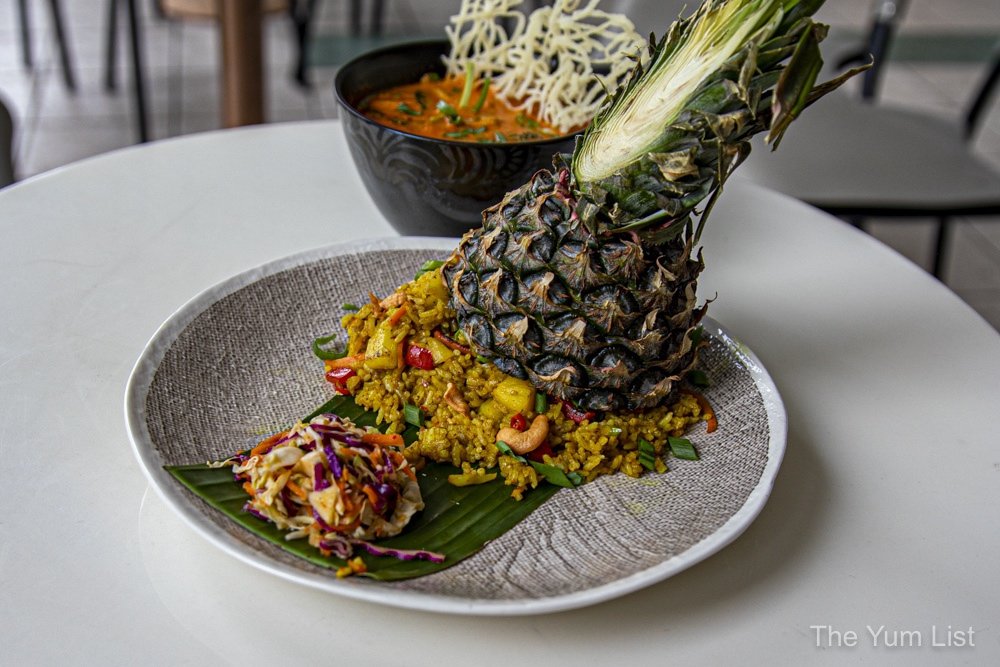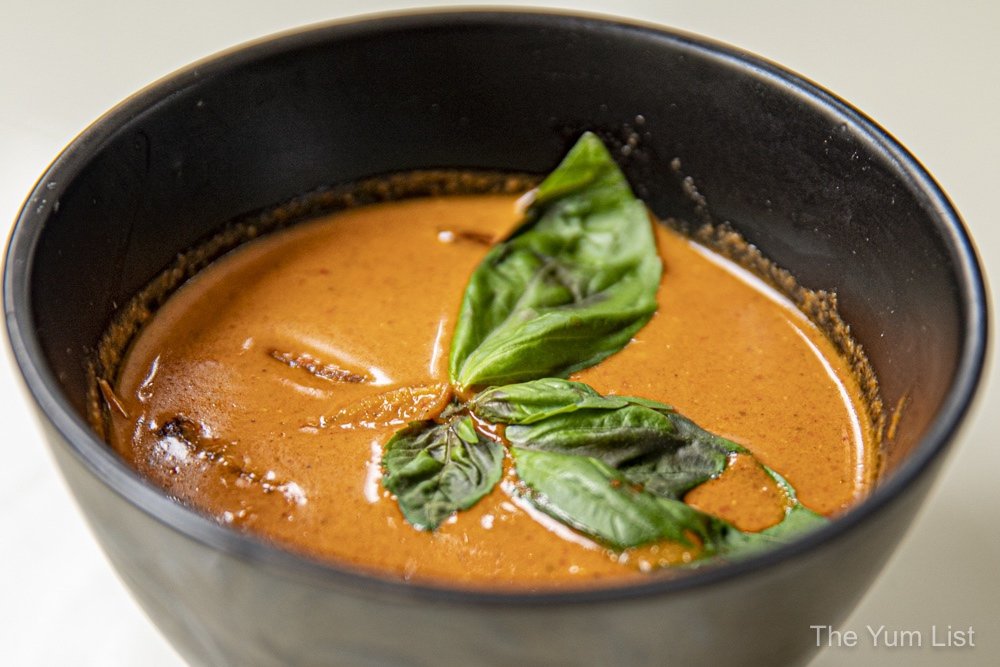 Vegan & Gluten-free Desserts
You might be as surprised as we are that we can fit another thing in, but taste on we do. The Sizzling Hot Brownie (RM 20) topped with vegan ice cream is a great mix of warm, sticky, moist cake, melted chocolate sauce and a brittle toffee top. Sticky Rice (RM 20) is enticingly plated over a banana leaf with wonderfully thick coconut milk sauce and fresh mango slices. Or for something simple, you could try a scoop of the Vegan Mango Ice Cream (RM 15) served with chopped mangoes. Again, all are made in-house.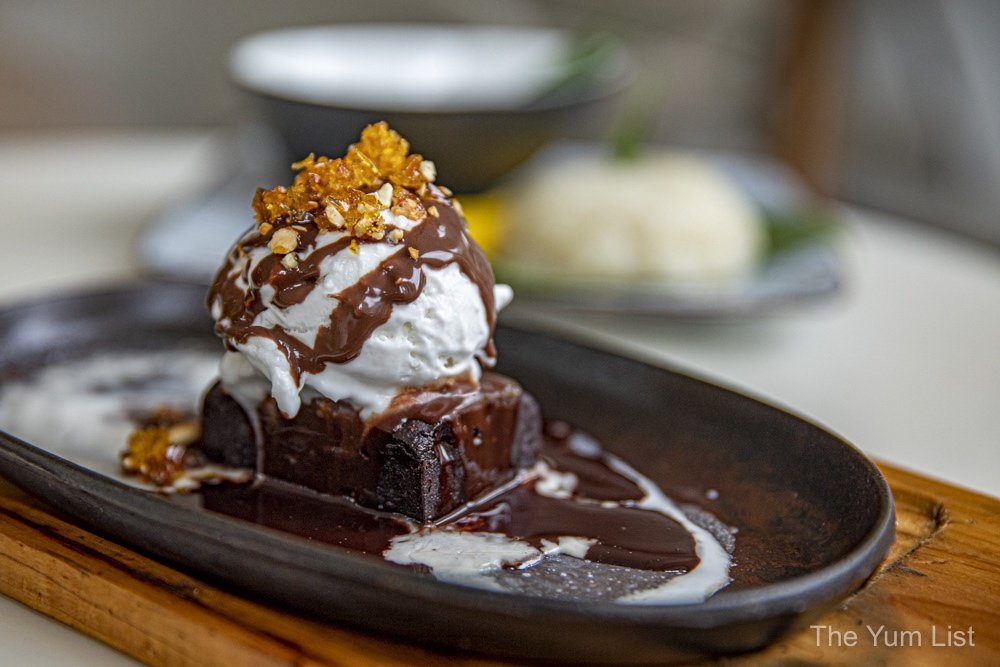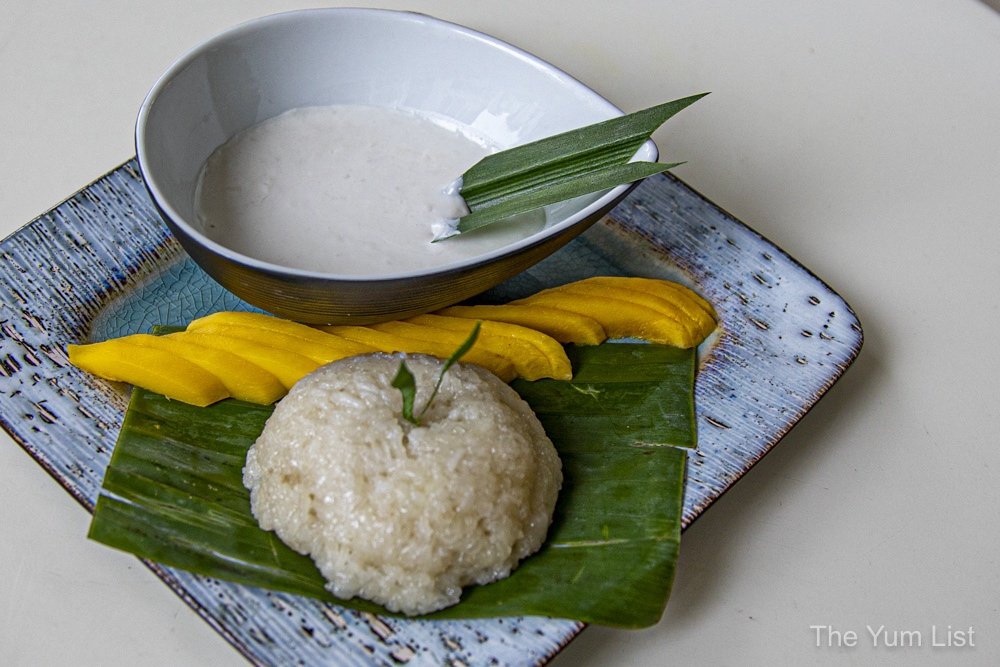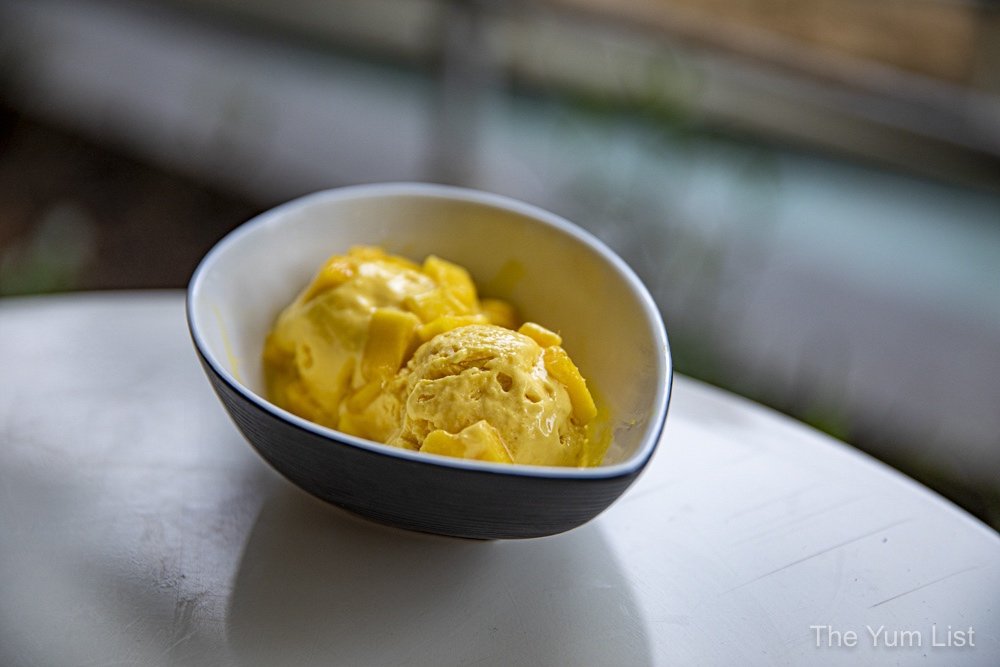 Hot Drinks
Just as easily, the meal could be satisfyingly concluded with Vegan Hot Coffee (RM 12) or Vegan Iced Chocolate (RM 18). The former is made with oat milk and the latter on a delicious blend of oat and coconut milk.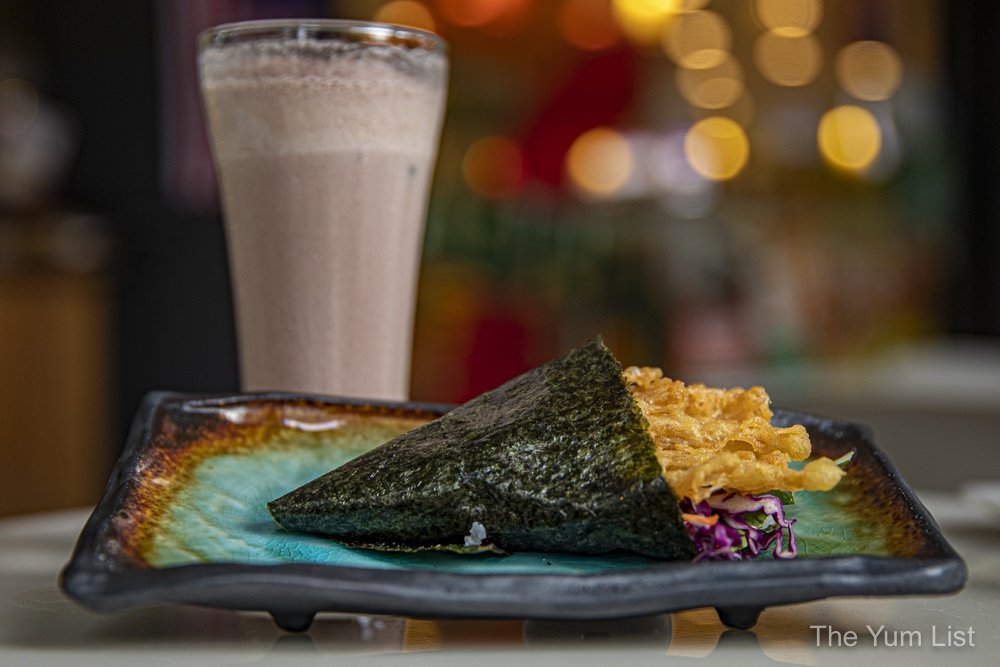 Indian Sweet Counter
While the entire a la carte menu at Sushi & Spice by WTF is vegan, the Indian Sweet Counter at the front of the restaurant displays vegan, gluten-free and vegetarian sweets. Raspberry Cheesecake (RM 15) ticks all the boxes for us being vegan and gluten-free. It's hard to believe that there is no dairy in this recipe as the combination of raspberry jelly and cashew paste gifts a tang similar to cream cheese.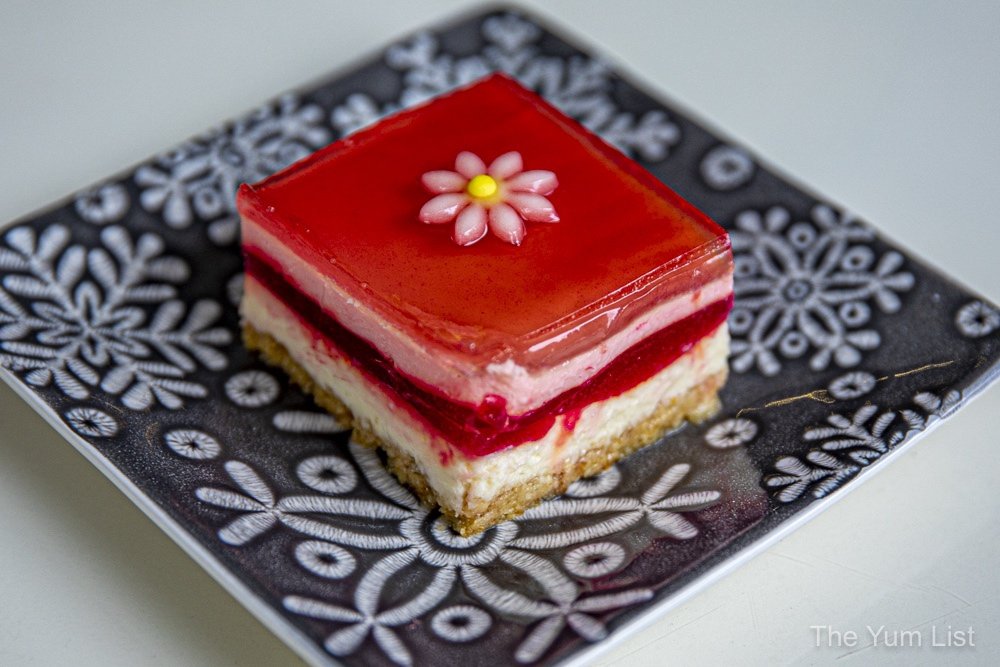 Sushi & Spice by WTF Review
Sushi & Spice by WTF delivers a tasty line-up of sustainable and healthy recipes. Each and every dish is packed with flavour and absolutely no one should complain about the number of choices available! Everything is made from scratch and there's not a piece of overly processed mock meat in sight. We give it two yums up!
Reasons to visit Sushi & Spice by WTF: tasty vegan recipes; food choices that are both good for your health and that of the environment; the team cater to requests for no onion and garlic, Jain and gluten-free diets as well as different spice levels. No mock meat.
Sushi & Spice by WTF
18 Jalan Kiara 3, Mont Kiara
50480 Kuala Lumpur, Malaysia
www.facebook.com/sushi.spicebywtf
[email protected]
+6 019 261 7070
Order food delivery here.
Sushi & Spice by WTF Opening Hours
Daily 11:30 am – 10 pm
More vegetarian and vegan restaurants in KL here and stay up-to-date with the latest gourmet and travel recommendations for Malaysia here and here.