Brew & Bread Kota Kemuning
Words: Monica Tindall
Photos: Rich Callahan
Rarely do we make it out of the city centre during the week. Even Bangsar is an effort. There must be a good reason for us to travel as far as Shah Alam then… and that reason is coffee! Internationally sourced, locally roasted and expertly brewed; coffee at Brew & Bread Kota Kemuning is worth the trip.
Brew & Bread Kota Kemuning is one of the few coffee roasters that has a license to purchase and import green beans. This means that they control the whole process from the beans they source to the roasting to the brewed beverage in your cup. The team seeks to educate every coffee drinker and open them to the world of exquisite coffee varietals. With their own coffee mixologist making various blends, it's highly likely that even non-converts will find something to their taste here.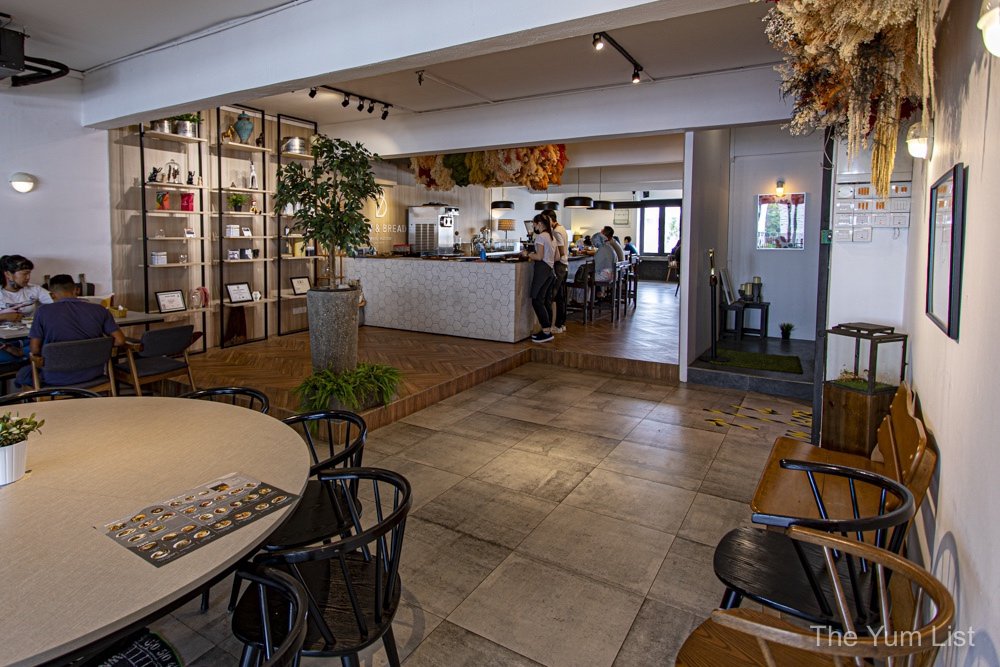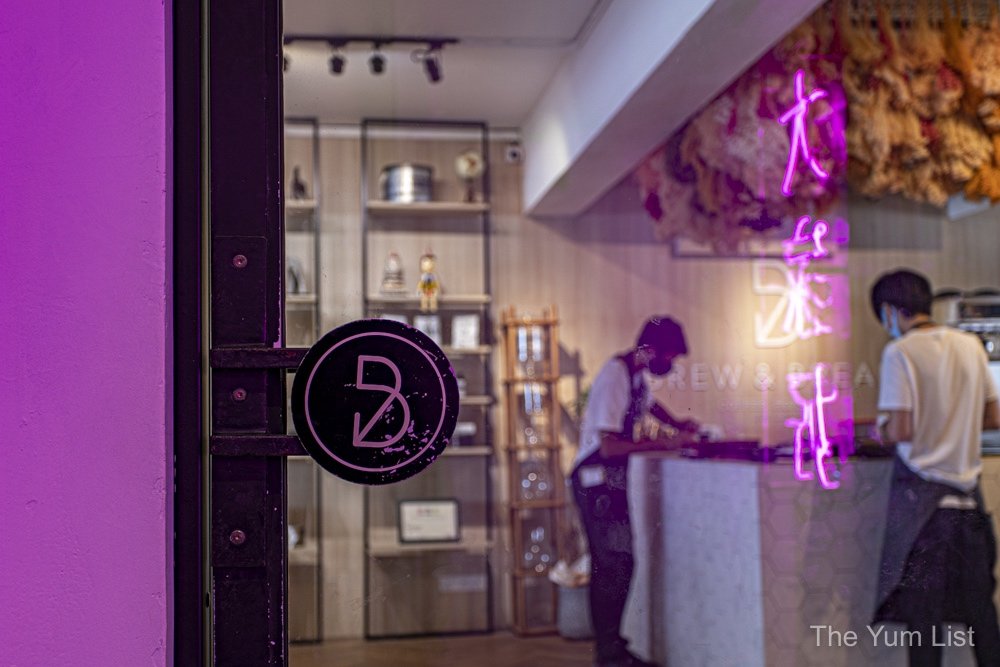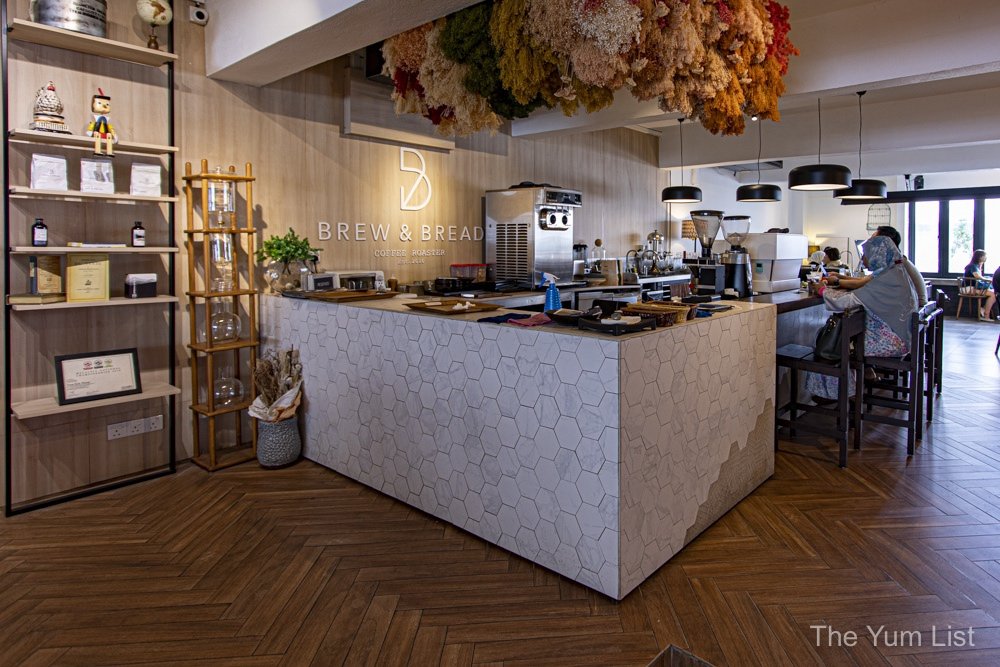 Coffee Roaster Shah Alam
One of our most-loved cups in KL is Brew & Bread's Driver blend and we're a regular consumer of this at their Ampang outlet. Unique to their Kota Kemuning outlet though, is the Sugardaddy. It's a seasonal bean with a medium roast aiming to express "seductive, wild and elegant" notes. This season, Guatemalan 2018 COE- 1 beans from La Reforma are in the hopper. We try this as an espresso base topped with foam in a Latte (RM 8). While the Ampang blend is bolder with more chocolate, nutty notes and a slight tilt towards bitter, this cup has much more fruitiness, perhaps some light florals and a balanced acidity.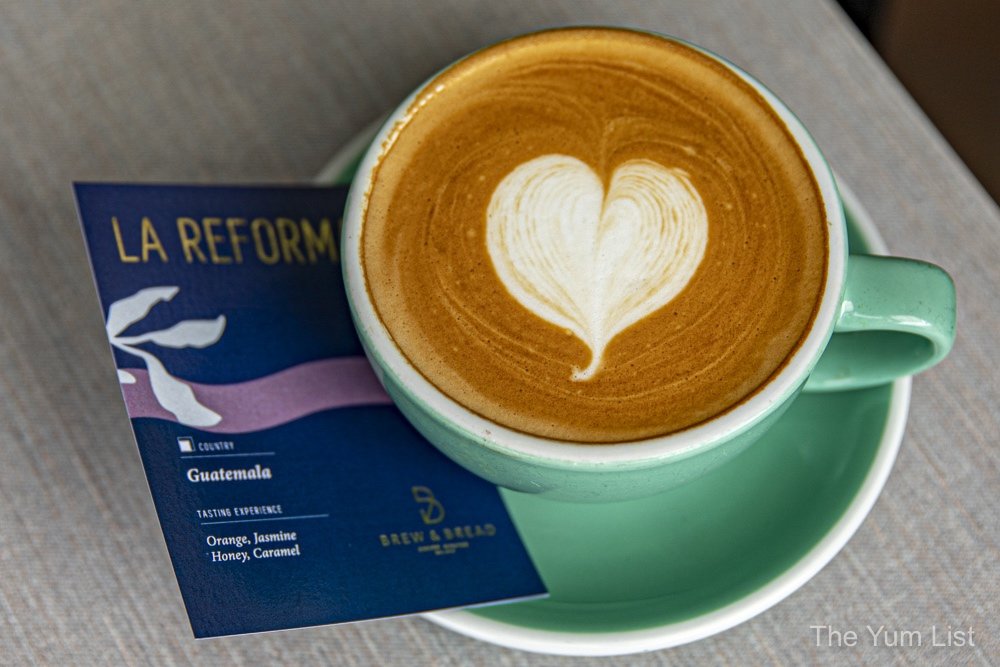 Also hailing from Latin America, the Single Origin Filter Coffee (RM 14) is made with El Paraiso – Rose Tea, beans from Colombia. It's a unique experience unlike any other I've had in KL. Rose, honey and black tea combine with a balanced body and acidity. For those who may have not have appreciated the dominant fermented and fruity notes often found in Ethiopian beans commonly brewed by filter, this might be something you find more approachable.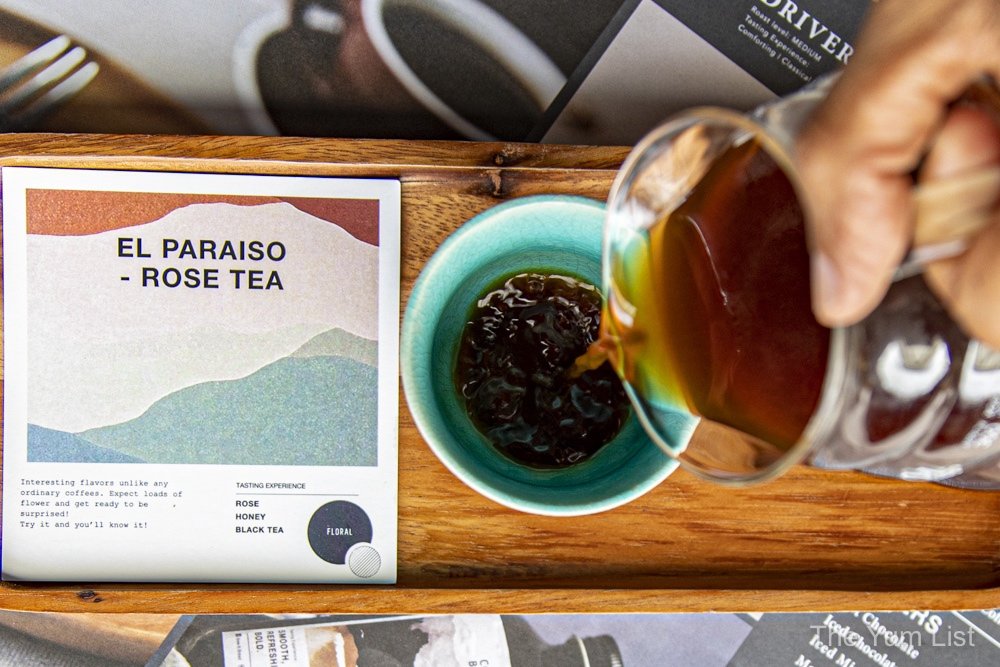 Besides coffee, Brew & Bread Kota Kemuning has several options including chocolate, tea and sodas. Their Matcha Latte (RM 11) is a satisfying cup of nutrition with grassy, nutty and subtle sweet flavours. On the other hand, passion fruit pulp, honey and jasmine tea are topped with soda water to make the wonderfully refreshing Summer Bee Soda (RM 15).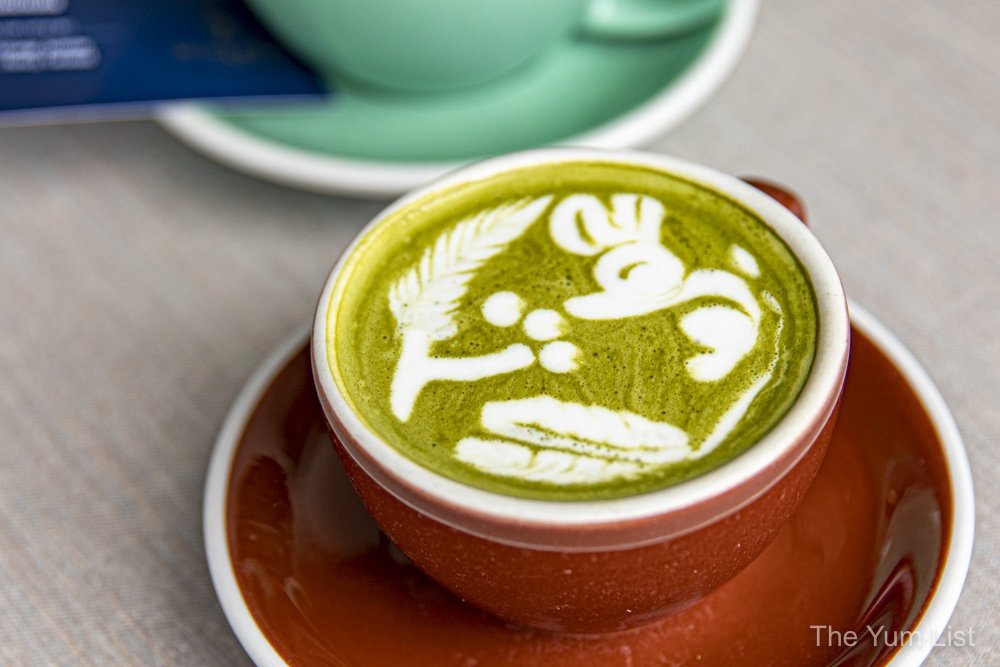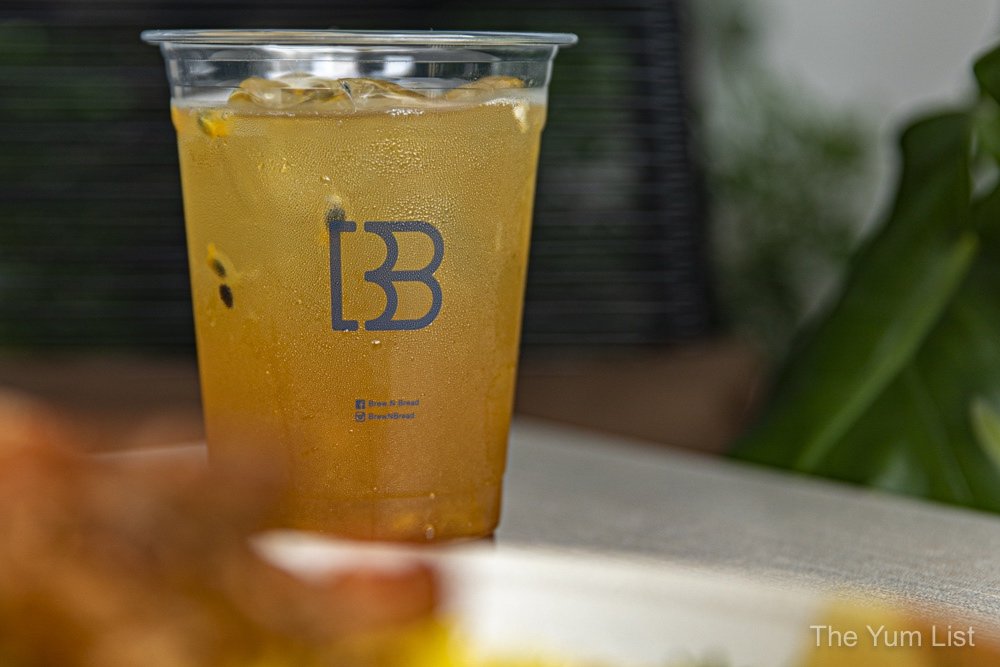 Brew & Bread Kota Kemuning Menu – Food
While Brew & Bread Kota Kemuning might be all about the coffee, they do have a terrific food menu to support their caffeinated beverages. I'm a big fan of all-day breakfast so it's no surprise that our first three dishes are distinctly brunchy.
We kick off the brunch selection with a plant-based recipe, the Cajun Lentil Stew (RM 18 – header photo). It's a warm pot of lentils stewed in mildly spicy tomato sauce, button mushrooms, corn, zucchini, cabbage and a touch of rocket on top for colour.
It wouldn't be brekkie without eggs, right? The Wild Mushroom Scrambled Egg Toast (RM 19) is a tasty combo served on a perfectly spongy, chewy and crusty slice of sourdough. Rocket and spring onions break the creaminess of the topping. It's a great dish.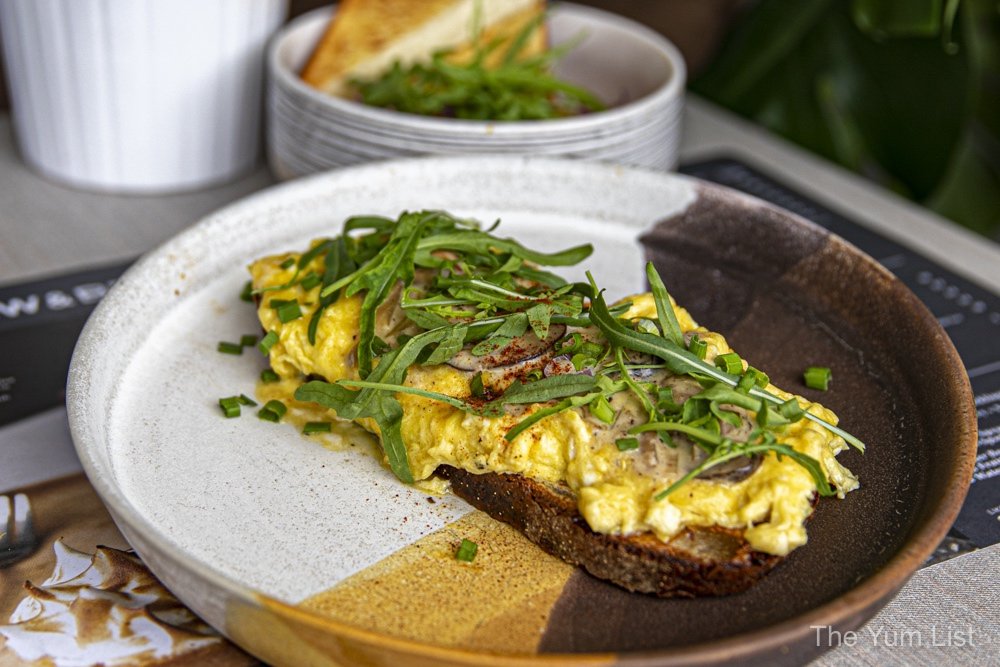 Some might say it's overdone on café menus, but I can't get enough Avocado Toast (RM 23). Here it's a decadent preparation partnered with beef bacon, sunny-side-up egg, rocket, purple cabbage, feta and cherry tomatoes. Definitely worth it price-tag.
Main Dishes
A Peranakan favourite is found in the Ayam Pongteh (RM 18). This chicken stew is very agreeable with its mild sweetness and comforting gravy. It tastes just like something grandmother would make with love for her grandkids. Hubby's fave.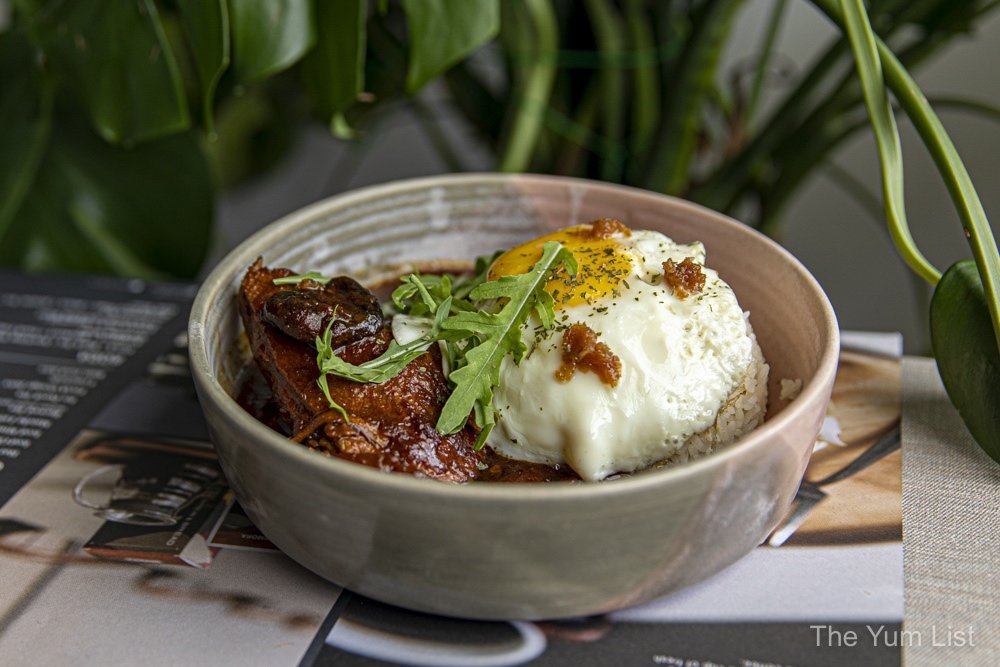 One of Brew & Bread Kota Kemuning's top-sellers is the Nasi Ulam Soft Shell Crab (RM 28). It does make a pretty pic with its separated ingredients of peanuts, beans, rice, and various ulam (salad herbs) topped with a deep-fried soft-shell crab. The idea is to mix all together adding the soy and chilli padi sauce to taste. Truth be told, I would be happy to have this even without the crab. The mix of different textures is highly enticing.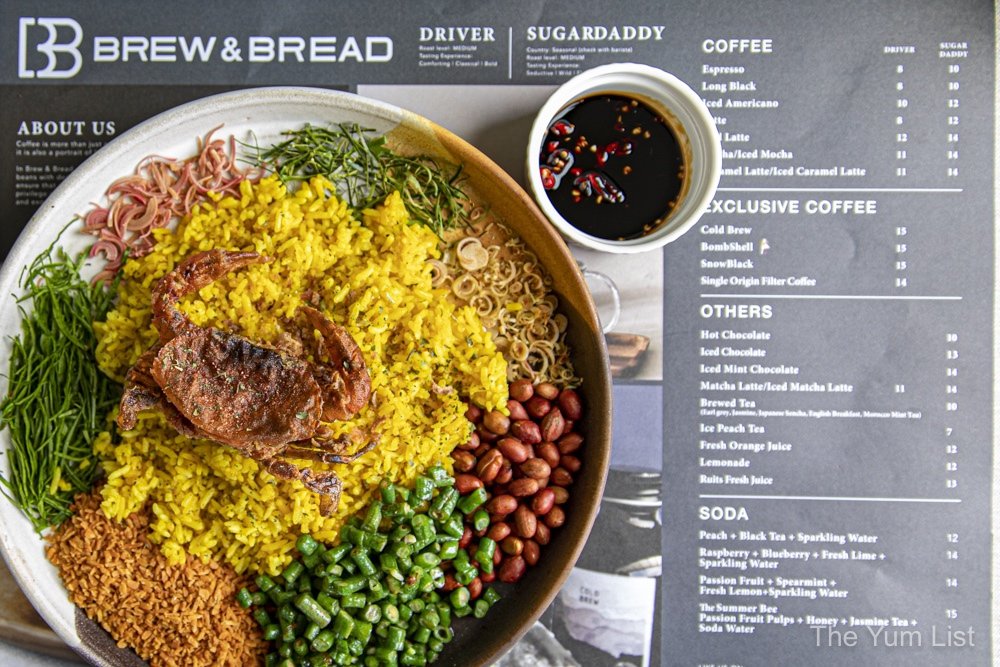 Lastly, Lemon Butter Fish (RM 28) makes a nutritious main with its plump fillet of meaty fish and steamed veggies. A light lemon sauce enhances the flavours along with a sprinkling of herbs.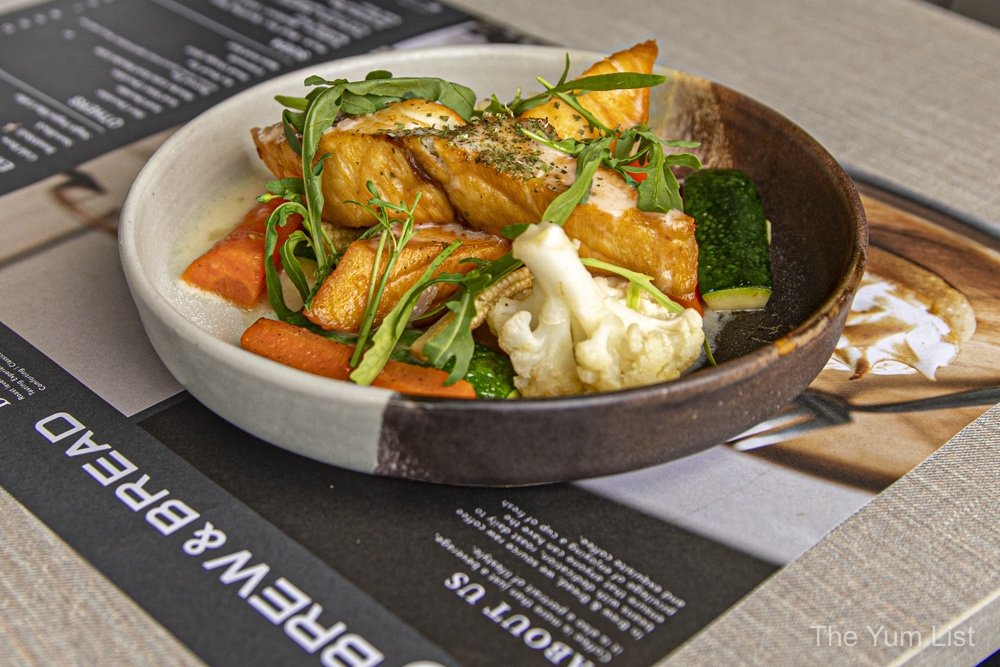 Brew & Bread Kota Kemuning Review
We had an enjoyable experience at Brew & Bread Kota Kemuning. The setting is pleasant and the staff are kind. Come for the coffee and stay for a meal.
Reasons to visit Brew & Bread Kota Kemuning: expert coffee roasters; a great place to expand your palate and try different styles of coffee production and beans; must order Nasi Ulam Soft Shell Crab, Ayam Pongteh and the Avocado Toast.
Brew & Bread Kota Kemuning
10, Jalan Anggerik Vanilla, Kota Kemuning
M 31/M Shah Alam, Malaysia
www.facebook.com/Brew.n.Bread
+6 018 208 1388
[email protected]
Brew & Bread Kota Kemuning Opening Hours
Daily 9 am – 10 pm
Find more cafes in KL here and stay up to date with the latest culinary happenings around Malaysia here and here.