Pink Afternoon Tea 2020
Words: Monica Tindall
Photos: Rich Callahan
In conjunction with Breast Cancer Awareness Month 2020, the team at Shangri-La Kuala Lumpur presents a Pink Afternoon Tea in the Lobby Lounge. Proceeds of the purchase of Bowerhaus' limited edition Pink Courage Pin (RM20 nett) go to the Breast Cancer Welfare Association Malaysia. Running from 3 pm – 6 pm for the entire month of October 2020, the set is priced at RM 75 per person with a hot beverage or RM 145 with one glass of Veuve Clicquot Champagne. * Under the current CMCO, the set can also be delivered to your door.
Served in a tiffin tin, it's a little different from the usual three-tiered set. Keeping in theme, the tin is a pretty floral print and the sweets match the hue. The food focus is on quality rather than quantity, which we're very happy about. After all, how many sweets can you anyway? Well, as many as you like, actually, as the set is refillable and you can visit the afternoon tea counter to top up any of your favourites as many times as you like!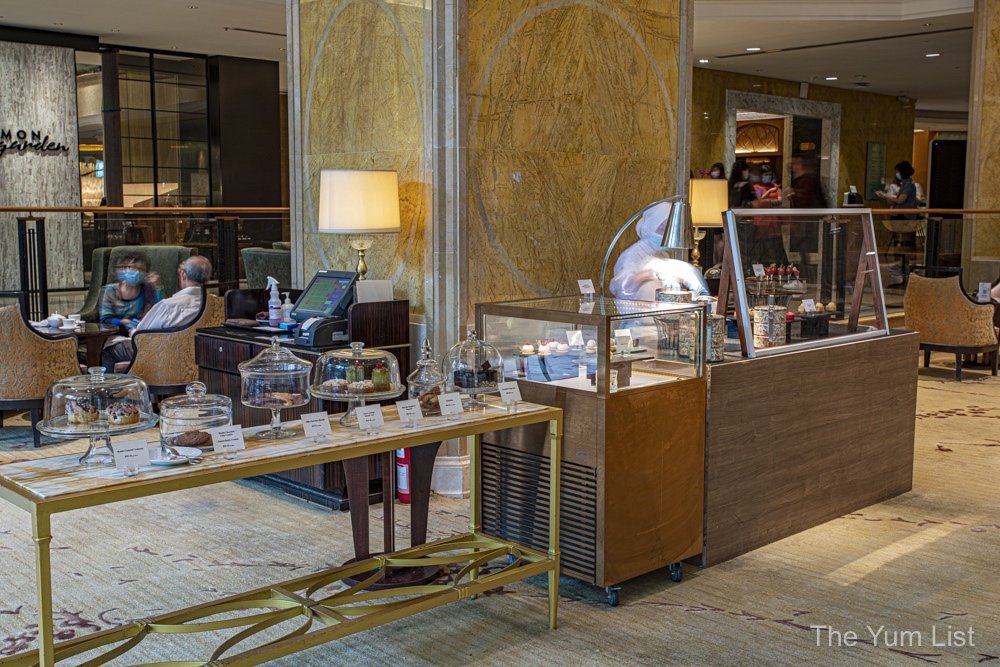 Savoury
Begin the Pink Afternoon Tea with a juicy little bite of seared peppered prawn in a filo cup with beetroot mayo. Move onto the elegant hot smoked salmon Napoleon with chive cream cheese crepe, and finish with the full-flavoured Parmesan asparagus, sun-dried tomato and horseradish cream in a cone. Tasty!
Sweet Delights
Rich says the sweets in this Pink Afternoon Tea are some of his favourite in KL. My absolute top is the dark chocolate hazelnut puff, and the cherry white chocolate bavarois comes a close second. Rich is impressed with the moistness and dense texture of the coconut almond financier, and the raspberry vanilla tart has a buttery pastry that melts in the mouth. Last of all, but the sweet most representative of Breast Cancer Awareness with its pink ribbon on top is the pink chocolate rose macaron. It too is a fine rendition with its thin crisp shell holding the softer centre.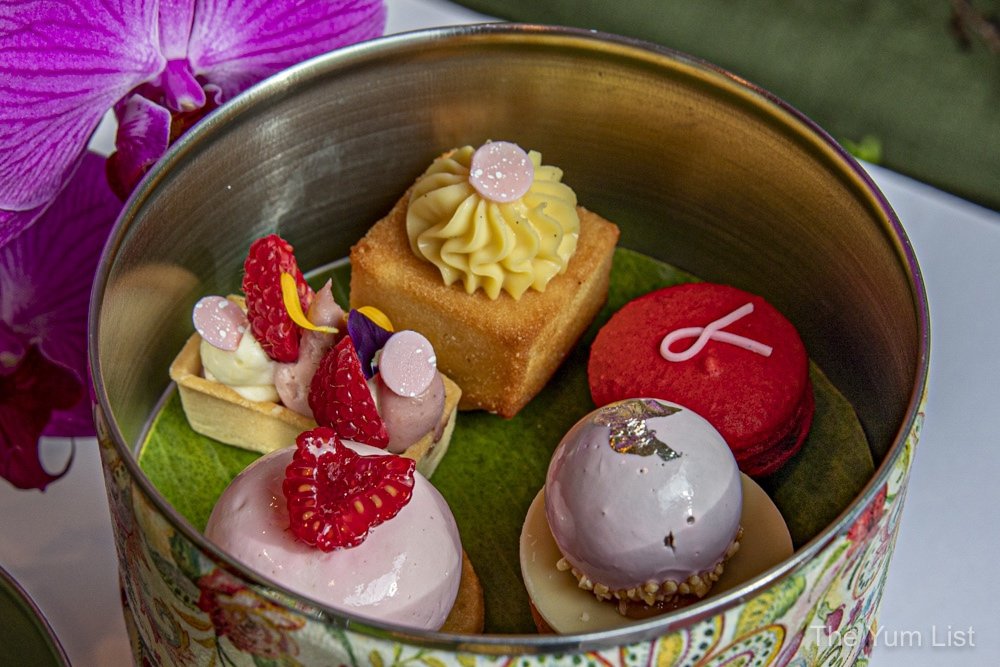 Classic Delicatessen
Chef Roberto Hernandez has changed the scone recipe since our last visit and I'm quite pleased with the new improved version. Whether it be plain or cranberry, the dense stick-to-your-teeth middle is hugged by a thin and slightly crunchy coat. They also sport just the right balance of sweetness. Strawberry jam, raspberry lime cremeaux (appropriately hued for the Pink Afternoon Tea) and clotted cream are for the topping.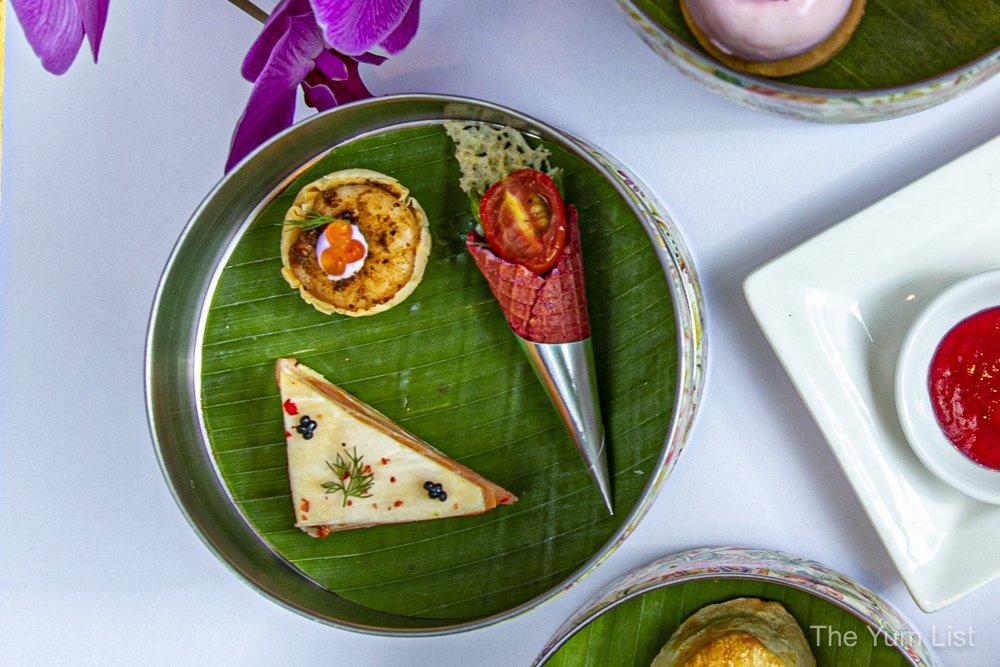 Coffee and Tea selection
Pair your Pink Afternoon Tea with loose leaf tea or coffee from Shangri-La's large collection. I enjoy a peppermint and Rich takes a peach – both caffeine-free alternatives for the late afternoon.
Weekend Free-flow
Enjoy the Pink Afternoon Tea at the Lobby Lounge in the Shangri-La Kuala Lumpur on a Friday, Saturday or Sunday and besides the tiffin tower, guests get to retrieve repeats of their favourites from the assisted buffer counter. Now that is a deal!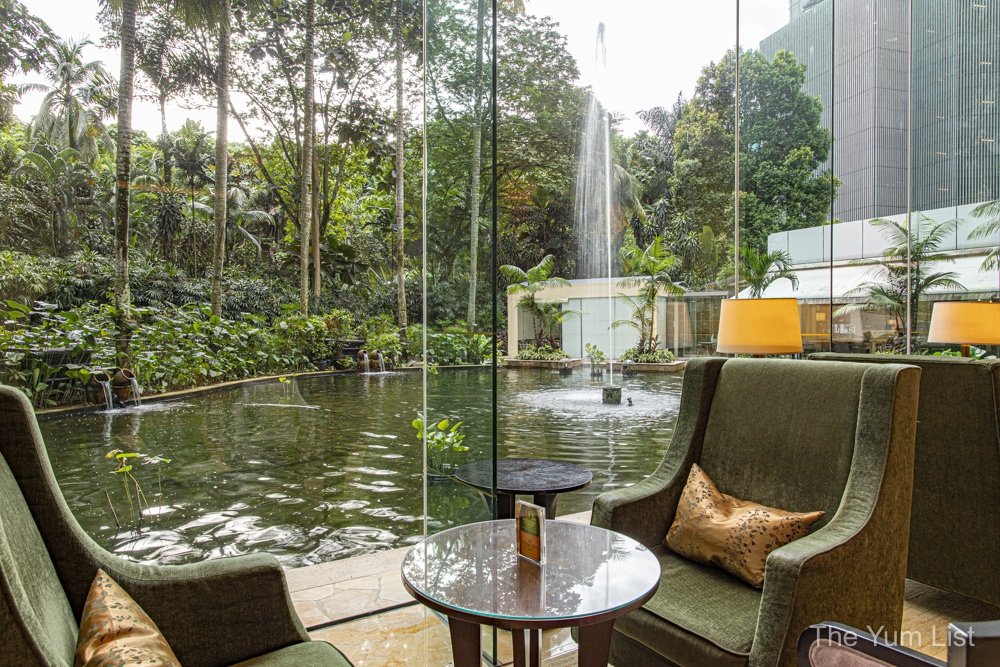 Reasons to try the Pink Afternoon Tea at Shangri-La Kuala Lumpur: pretty tiffin set; free-flow of your favourite savouries, sweets or scones; lovely setting overlooking the pond and greenery.
Pink Afternoon Tea for Breast Cancer Awareness 2020
Lobby Lounge
Shangri-La Hotel Kuala Lumpur
11, Jalan Sultan Ismail, Bukit Bintang
50250 Kuala Lumpur, Malaysia
+60 3 2032 2388
www.shangri-la.com
Find more spots for afternoon tea here and stay up to date with the latest culinary happenings around Malaysia here and here.