Crust KL
Words: Monica Tindall
Photos: Rich Callahan
Rich and I have been doing the round of KL's pizza places and it seems we haven't even made a dent in the scene. Every time we post a restaurant, you tell us of two more we must try. So today, we are here at Crust KL in 163 Retail Park, Mont Kiara thanks to your recommendations.
The setting is welcoming with its open spaces, leafy-green outlook and mix of semi-alfresco and air-conditioned seating. The striking wood-fired pizza oven is eye-catching with its blue tiles, and plants hanging from the ceiling make for a refreshing, healthy vibe.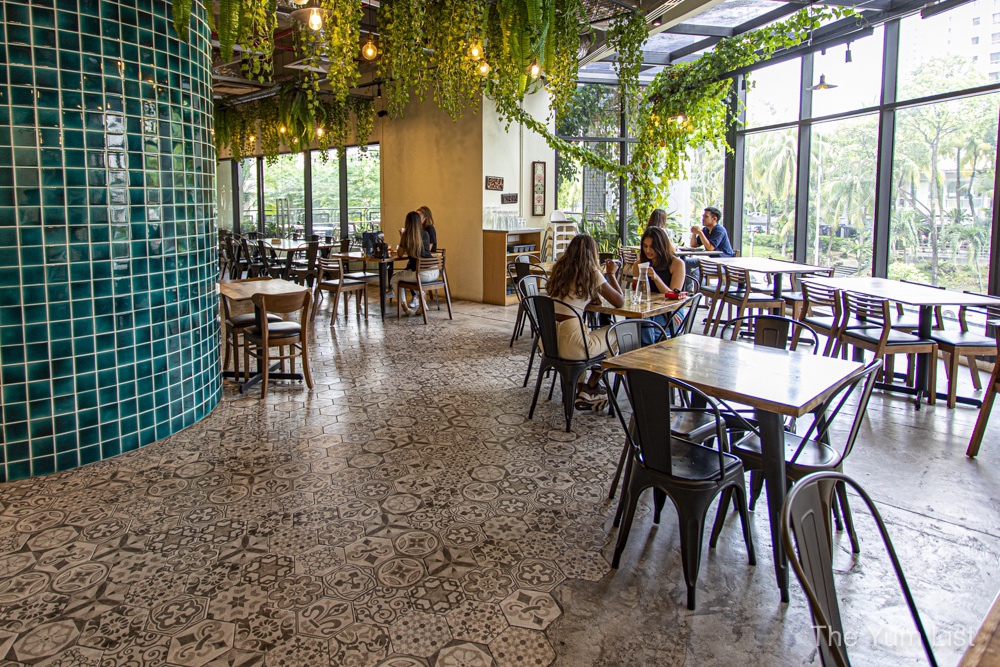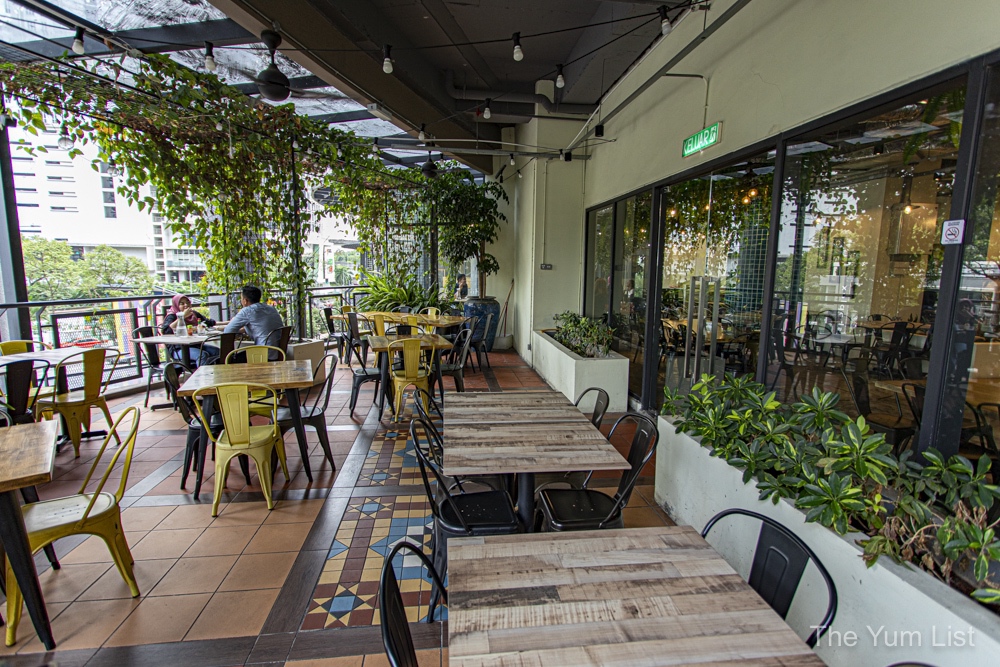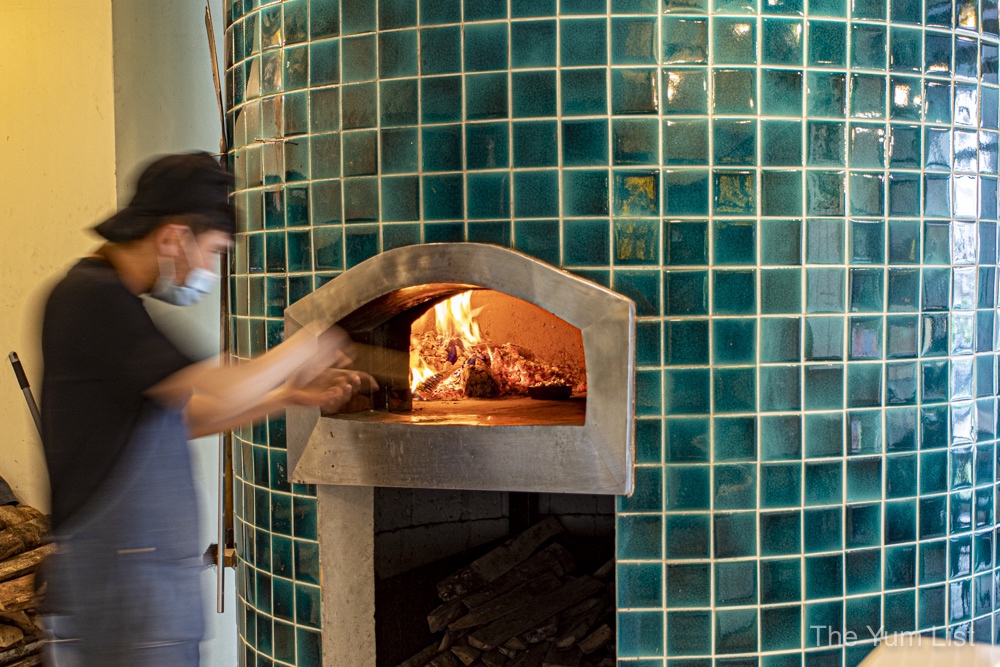 Lots of you let us know that Crust KL has both gluten-free and vegan options making it a happy place to dine with a group of friends or family with diverse dietary desires. The menu is broad covering brunch, burgers, pizza, pasta and a handful of desserts. Guests have a choice of chicken, beef or falafel patties for their burgers and can have their pizzas gluten-free and vegan too.
Brunch at Crust KL
Right off the bat, we try a vegan dish with the Middle Eastern Platter (RM 26). Even meat-eaters have to appreciate the deliciousness of mezze. Hummus, baba ganoush, falafel (lovely and crisp), warak enab (fantastic tang, rice, mint, parsley, pepper, spice, almonds, olive oil, tender grape leaves and lemon) and tabbouleh with a side of toasted sourdough – delicious!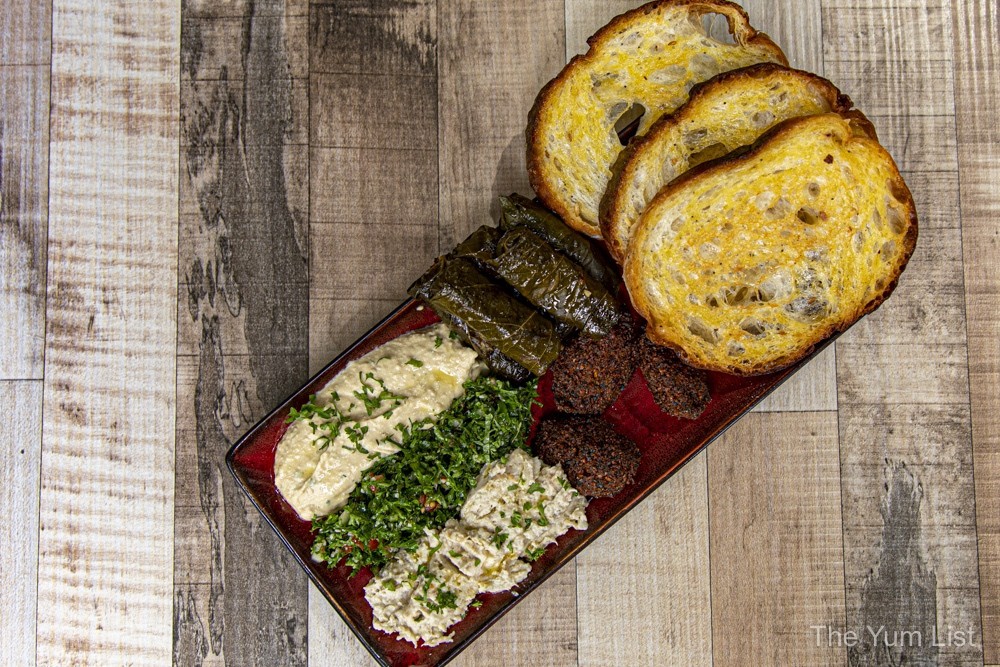 Burgers
Burgers too can be made plant-based if you so choose with a selection of patties – beef, chicken or falafel. Their Cheeseburger (RM 28), however, with beef, is one of their best-sellers so we plump for the crowd-pleaser. The moist, thick patty is layered with sharp cheddar, caramelized onions, pickles and house sauce between a pretzeled-top brioche (that could become a thing). A side of fries turns it into a complete meal.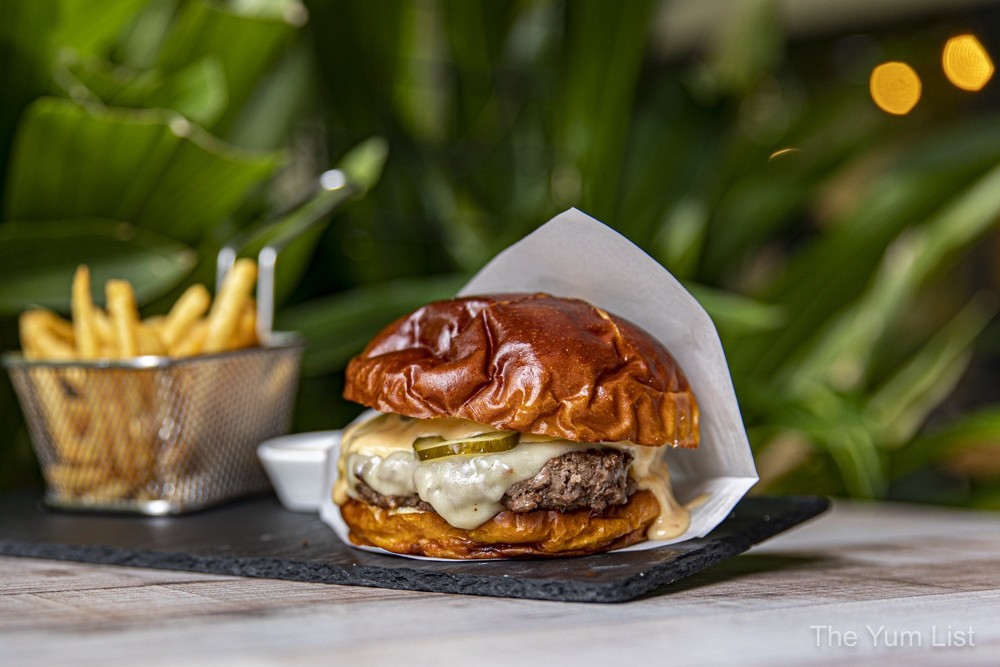 Pizza
The striking blue-tiled, locally-built wood-fired oven is the first thing you see upon entering Crust KL. Aflame and with the pizza peel frequently departing with freshly cooked product, our appetites were whet for pizza from the moment we arrived. Owner, Nadal, says their style of pizza is founded in a traditional Naples recipe with sourdough culture and a long ferment, but it's cooked at a slightly lower temperature and for a longer time resulting in a crunchier crust. It's easier to handle than a true Neapolitan, and both Rich and I quite like that.
Again, making dining friendly for a diversity of preferences, both vegan and gluten-free pizza is available. A buckwheat and hemp crust is sourced from local supplier Wheat-Free for You, and soy-based mozzarella and camembert, along with vegan pepperoni, come from My Plant Deli.
We try the Tapenade Pizza (RM 36) on a gluten-free crust and find the texture and flavour highly enjoyable. The topping is boldly seasoned with black olive paste providing a layer of saltiness. Tomato sauce, mozzarella, onions, roasted cherry tomatoes, rosemary, potatoes, feta and rocket gift Mediterranean appeal.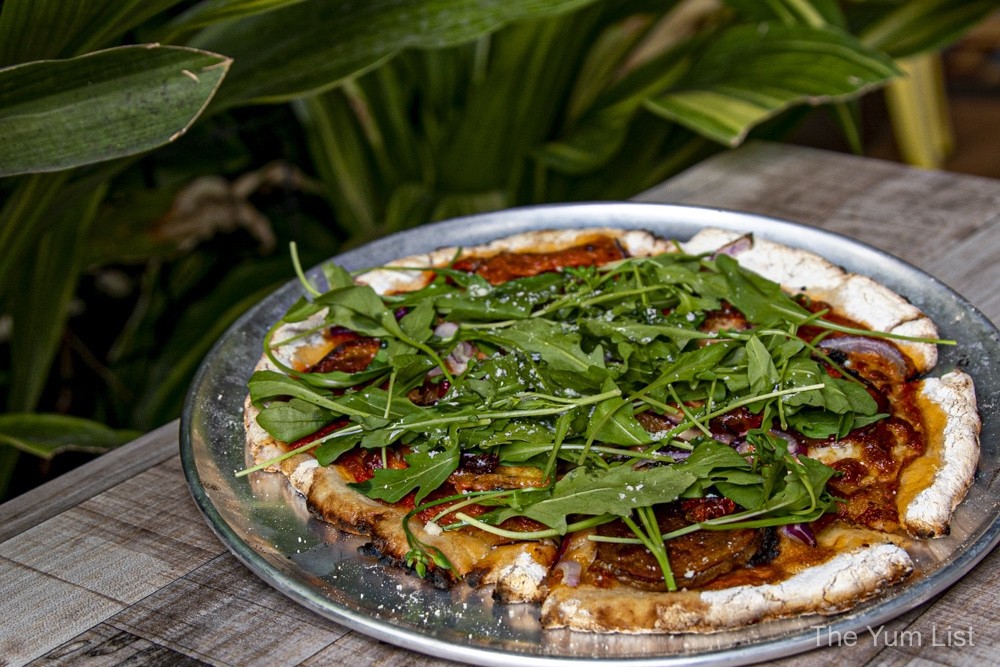 My favourite of the day though is the Figaro Pizza (RM 40). White sauce, mozzarella, fresh figs, goats' cheese, beef bacon, walnuts, caramelised onions, honey and rocket provide a delicious balance of savoury with a touch of sweetness. If you wanted to go meat-free with this one, I don't think the bacon would even be missed.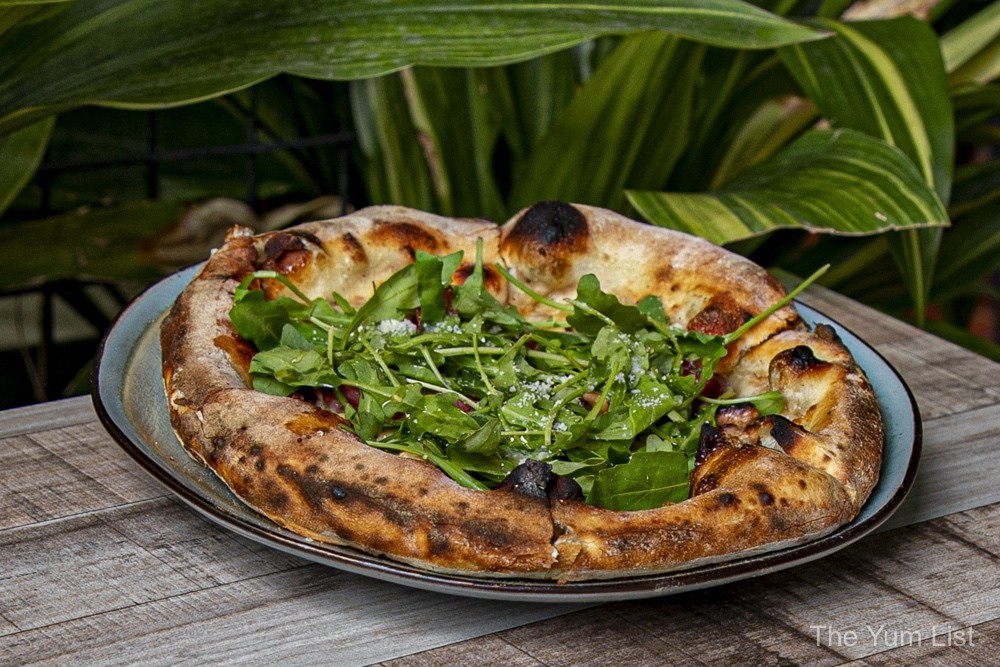 Sandwiches at Crust KL
We were noticing a lack of Reuben sandwiches in KL not so long ago and now we are finding them everywhere. The Reuben (RM 34) at Crust KL is a mighty portion; big enough for two of my stomachs at least. It's packed with house-made sliced salted beef and lifted with the tanginess of sauerkraut, mustard cream and Swiss cheese. Darn good.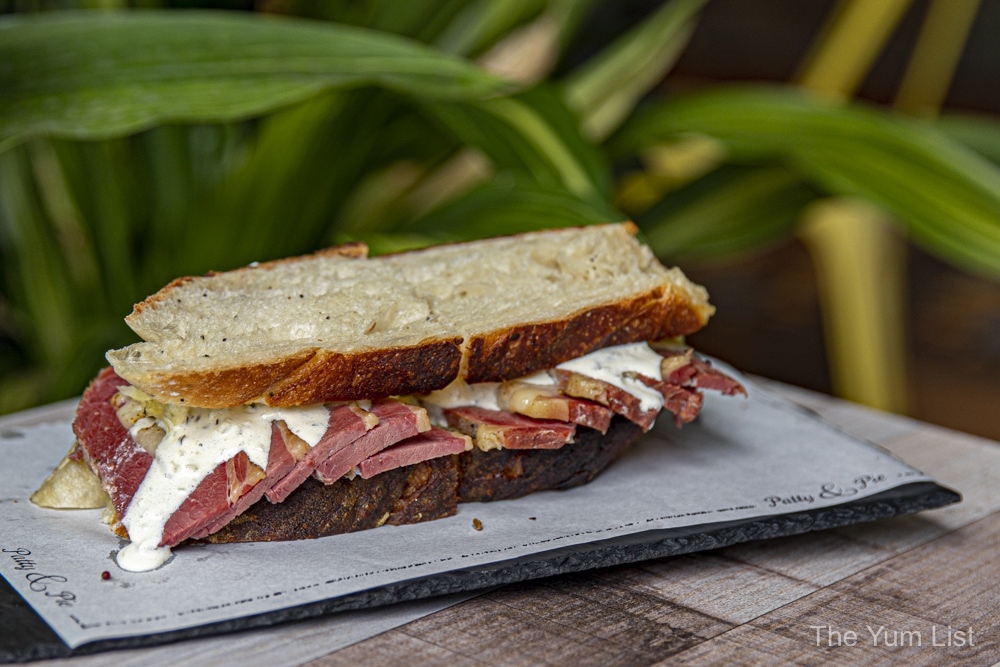 Sides
We're intrigued by the effort to ensure that there are plenty of plant-based options so can't resist trying Crust KL's Vegan Brie. It comes out bubbling, hot from the oven, is baked with fresh herbs and served with slices of garlic pizza. While there's no chance you'd be fooled that this was dairy, if you don't eat dairy, there's no chance you'll care. It's melty, and gooey and goes fabulously with the garlic slices.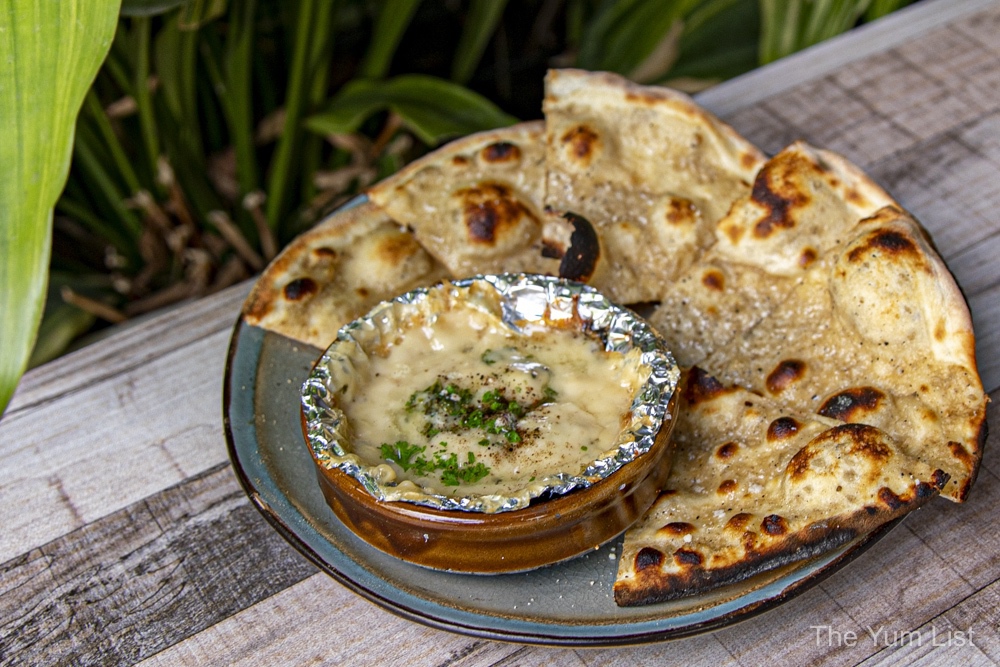 Drinks
What is the perfect match for a pizza or a burger? Milkshakes, of course! Vegans can choose soy milk if they like, which goes for coffee (RM 12 white, RM 8 black) too. Bold flavours are best matched with simplicity, hence our pick of Vanilla (RM 12). It's served icy cold with a nice frothy top; a good rendition of a classic. The coffee is well-made too. Locally roasted beans provide a good balance of acidity and astringency that does especially well with milk.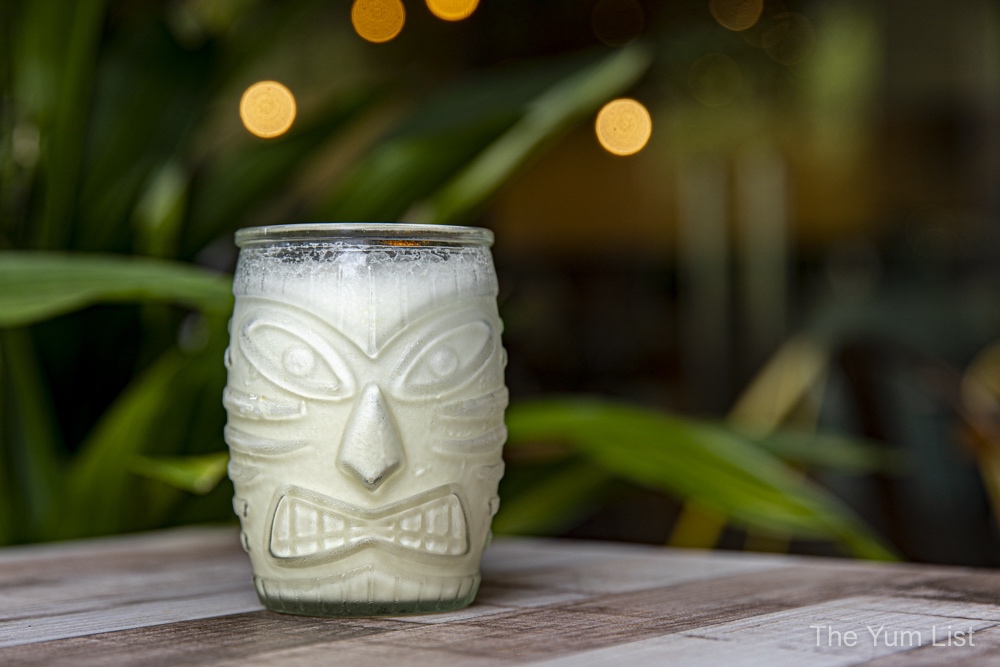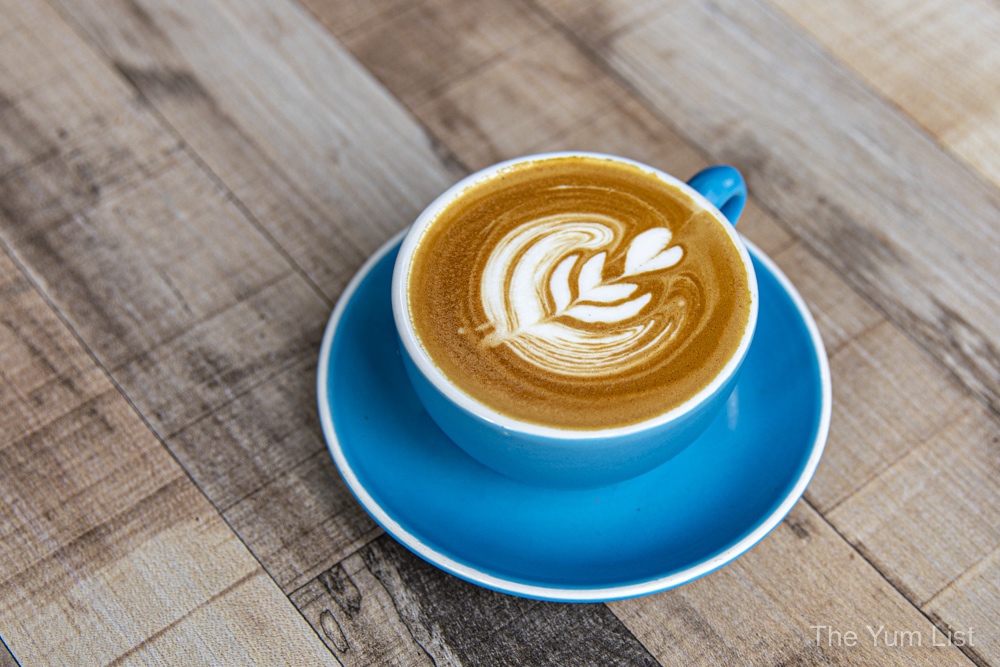 Reasons to visit Crust KL: a lovely setting with indoor and outdoor spaces, excellent gluten-free and vegan options; we really like the texture of their pizza crust; I loved the Figaro pizza, Rich thought the best-selling status of the Cheeseburger well-deserved, and we'd all order the Middle Eastern Platter again.
Crust KL
1F-17, 163 Retail Park
Jalan Kiara, Mont Kiara,
50480 Kuala Lumpur, Malaysia
+6 012-223 1009
www.facebook.com/CRUSTKL
Crust KL Opening Hours
Daily: 11 am – 3 pm & 6 pm – 10 pm
Find more pizza restaurants in KL here and stay up-to-date on the latest happenings in KL's food and beverage scene here and here.