Wood-fired Pizza Kuala Lumpur @ Fook
Words: Monica Tindall
Photos: Rich Callahan
What happens to chefs working on the islands off the East Coast during monsoon season? In the case of Italian chef Paolo Cola from Japamala Resort in Tioman, they return to town and make some of the tastiest wood-fired pizza in KL!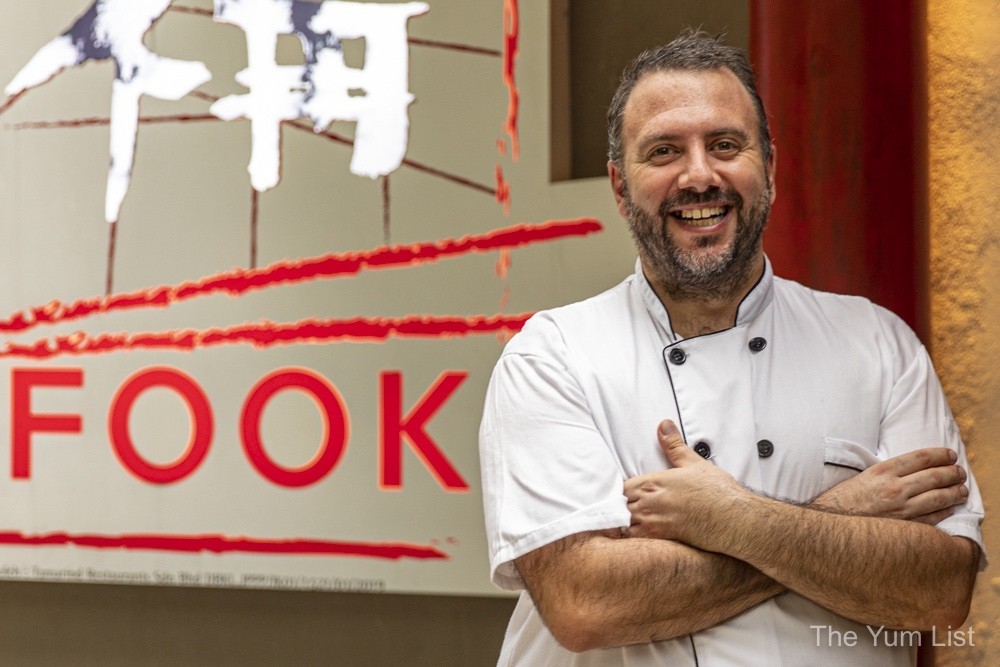 Fook KL, a stylish place to find fusion Thai food, is now home to three kitchens under one roof: Il Tiempo, Tamarind and Fook. It makes ordering a menu from across the globe a breeze and guarantees that everyone in your household will be satisfied.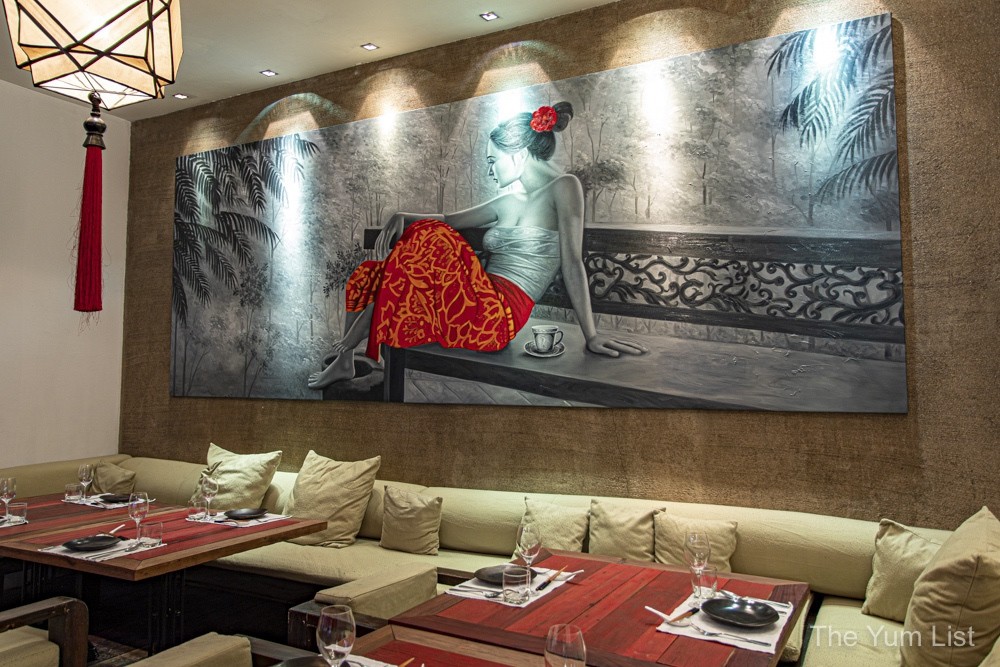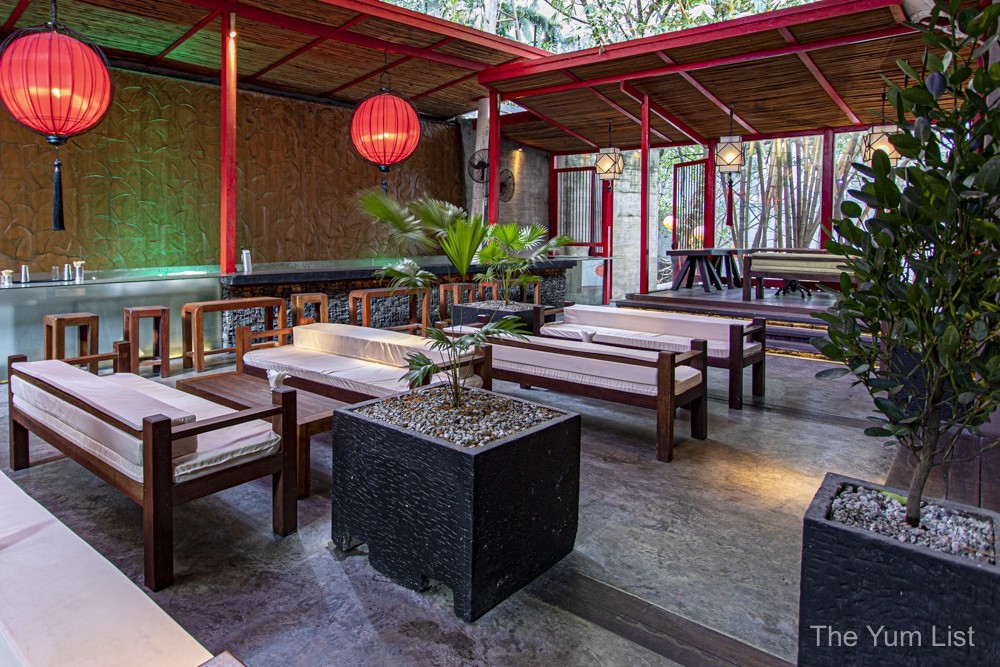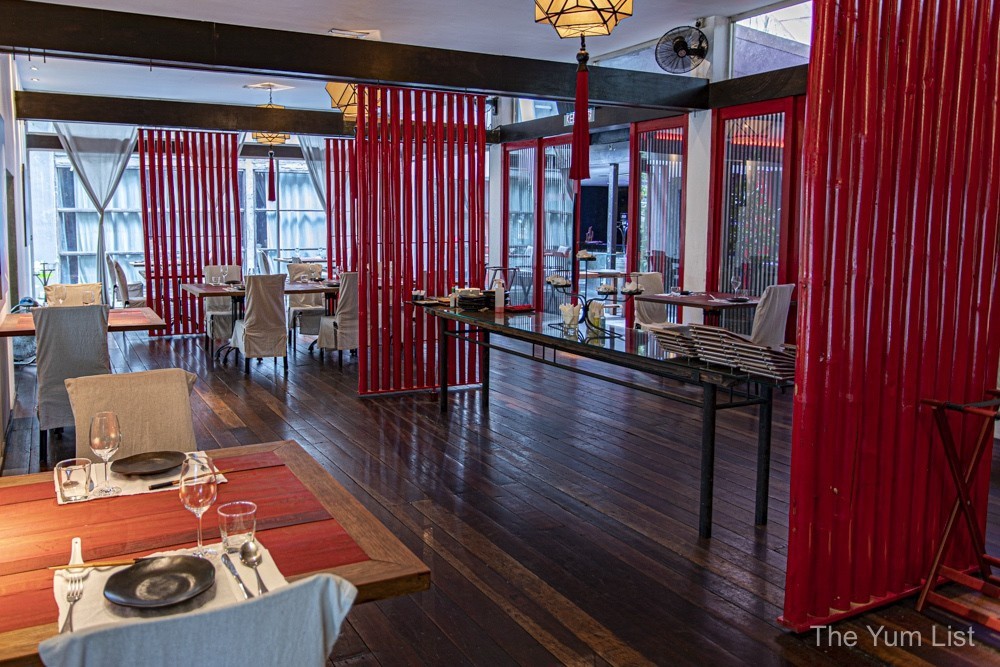 We're here though for the Italian – both the food and the chef. Chef Paolo carries with him a reputation for carb perfection – specialising both in handmade pasta and pizza, and at Fook his sole goal is to make some of the best wood-fired pizza in KL.
Wood-fired Pizza Kuala Lumpur
Margherita (RM 25) is our standard order to get a feel for a pizza menu. Serving Neapolitan-style pizza there is a real art to getting the crust just right. Taking two days to make, the crust is puffed at the edges and soft, not crunchy. It flops in the hand and you have to get it in your mouth before everything slides off. Actually, it's best to lift it straight to your mouth and deliver that cheese and sauce directly to the tongue. And, oh… the sauce! Who could imagine something so simple could be so divine? "It's all in the quality of the tomatoes, blended with basil leaves and salt. It's natural, no oil, no pepper, no sugar. My very first pizza chef taught me this recipe and I've kept it ever since," reveals Paolo.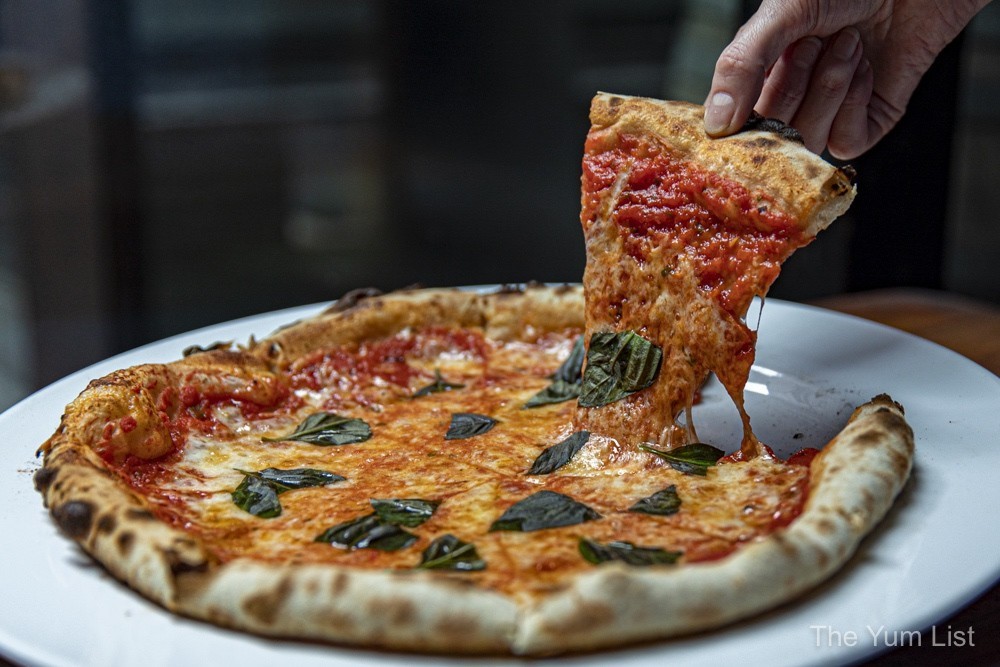 Perhaps bringing a little of Japamala to KL, the Porcini E Gamberi (RM 38) wood-fired pizza features mozzarella, porcini mushrooms and prawns. Classified as a white pizza for its absence of tomato sauce, it's a little creamier on the palate supporting the earthiness of the mushrooms and saltiness of the sea.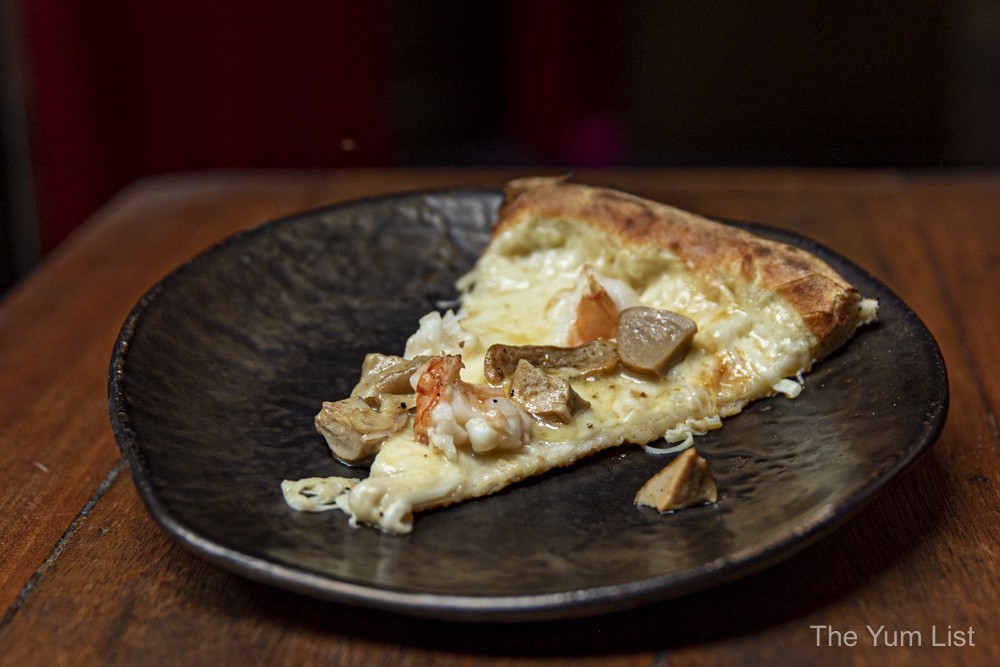 If you're the type (New Yorker maybe) who likes to fold their pizza slice, why not just order a Calzone (RM 38)? This folded pizza is filled with tomato, mozzarella, artichokes, beef salami and black olives. It's a pocket full of deliciousness.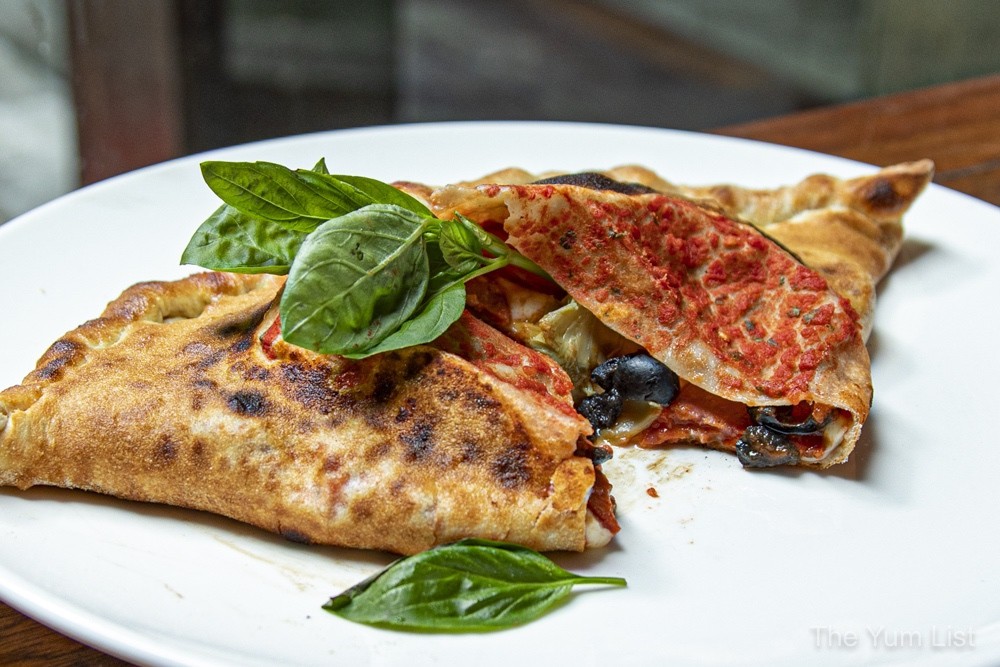 Besides the wood-fired pizza, coming soon to the dine-in menu at Fook KL is a collection of handmade pasta. Tagliatelle Ragu Anatra (RM 40) is on the agenda today and an award-winning recipe from Chef Paolo's former restaurant in New Zealand. On top of the wide ribbons of handmade pasta, I think it's the touch of orange zest breaking up the richness of the duck that gives this recipe the triumphant edge.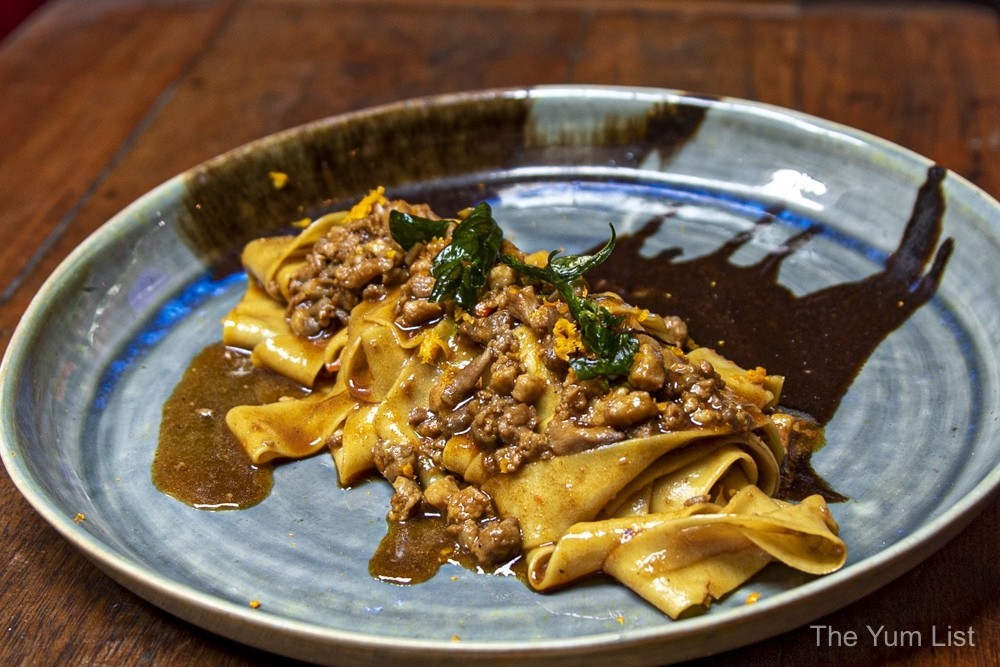 Cocktails
To go with your wood-fired pizza, there's a rather serious cocktail menu. Priding themselves on bringing ingredients from paddock to cocktail glass, many of the mixers and garnishes are grown on farms not far from KL.
First off, A Little Naughty (RM 46) is an excellent balance of fruity-sweet and spicy. White rum, mango liqueur and mango chilli puree may sound like a simple combo but it delights in multiple layers in the mouth. The fruit and sour enters first with the mango. In the middle, it's round and smooth, and it departs with a gentle thread of heat. Lovely.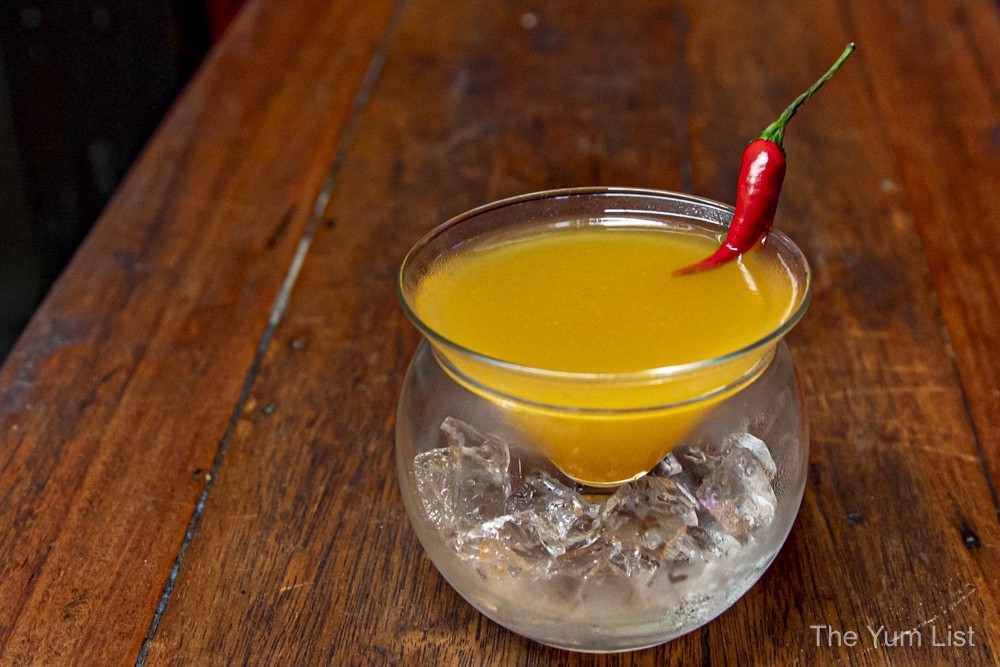 I justify a second cocktail on a Monday night, Beeter (RM 38) as it's basically a health tonic. Vibrant with beetroot, garnished with thyme and given tang with lime, it's really just a cold-pressed vegetable juice… with a shot of tequila for balance. Right?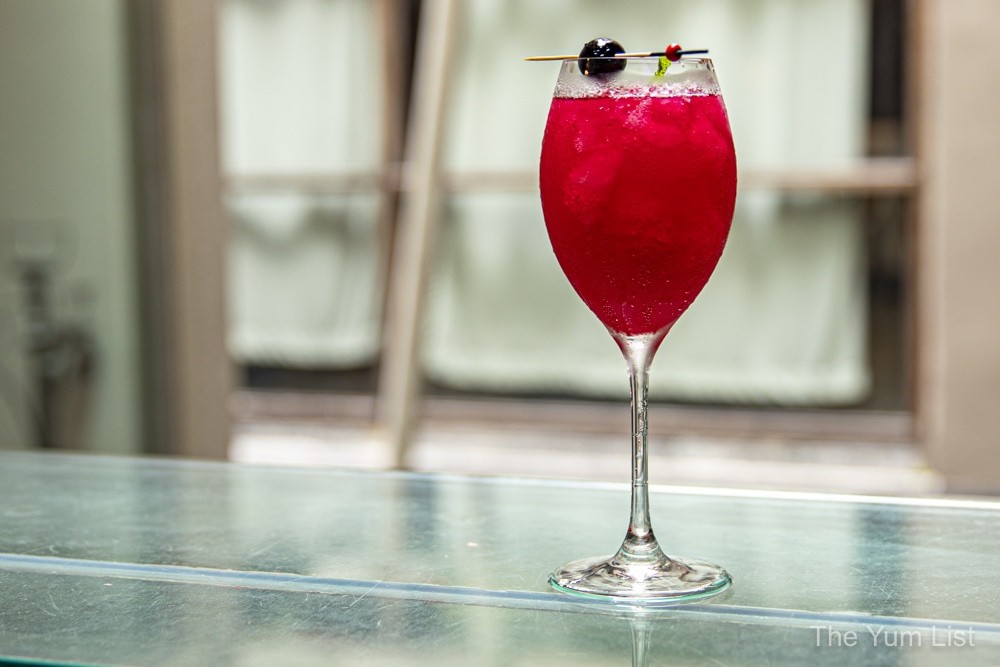 Dessert
Sometimes you just can't outdo the classics and there is a good reason that Tiramisu (RM 28) is consistently found on Italian menus around the world. The combination of cream, sponge, bitter coffee and sweet fill the mouth with spoons of pleasure. Chef Paolo's recipe does not contain alcohol but he says that is made up for with an additional splash of love and passion.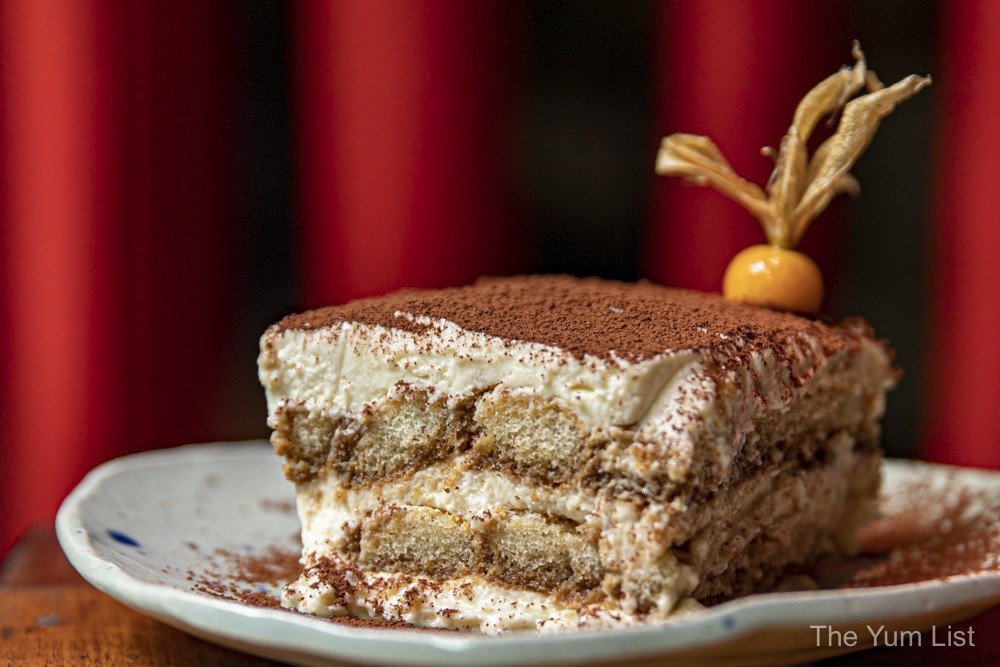 Reasons to order wood-fired pizza @ Fook Kuala Lumpur: all pizzas are 11 inches and excellent value for money for the quality of ingredients, portion and skill of the chef; the setting is beautiful but you can also easily order delivery and stay safely in your home; must order the Margherita; cocktails go down a dream.
Wood-fired Pizza Kuala Lumpur @ Fook
18-19, Jalan Sultan Ismail
50250 Kuala Lumpur, Malaysia
www.facebook.com/FOOKKLCITY
+60 14 631 0552
+60 3 2148 3700
[email protected]amarindrestaurants.com
Wood-fired Pizza Kuala Lumpur @ Fook Operating Hours
Monday to Saturday: 6 pm – 10 pm (last order at 9:15 pm)
Sunday: Closed
Delivery is available via CiaoChow from 4 pm onwards. You can also WhatsApp the above number and arrange pick-up yourself.
Find more Italian restaurants in KL here and stay up-to-date on the latest happenings in KL's food and beverage scene here and here.