TWG Tea Sparkling Afternoon Tea
Words: Monica Tindall Photos: Rich Callahan
It's been a while since we've been out for afternoon nibbles and sips. The TWG Tea Sparkling Afternoon Tea, however, was just the right enticement. Promising a tiered set of sweets, savouries and scones partnered with a free-flow of tea, wine or bubbly, it sounds the perfect end to a work-week (or mid, depending on how it's going) treat. 
On the second floor of Pavilion, TWG Tea is built in the middle of the walkway. The glass-walled outlet allows a semi-private setting while still allowing a gander at foot traffic. Besides the restaurant menu, there's an entire retail section of premium tea and products. It's an excellent opportunity to try before you buy.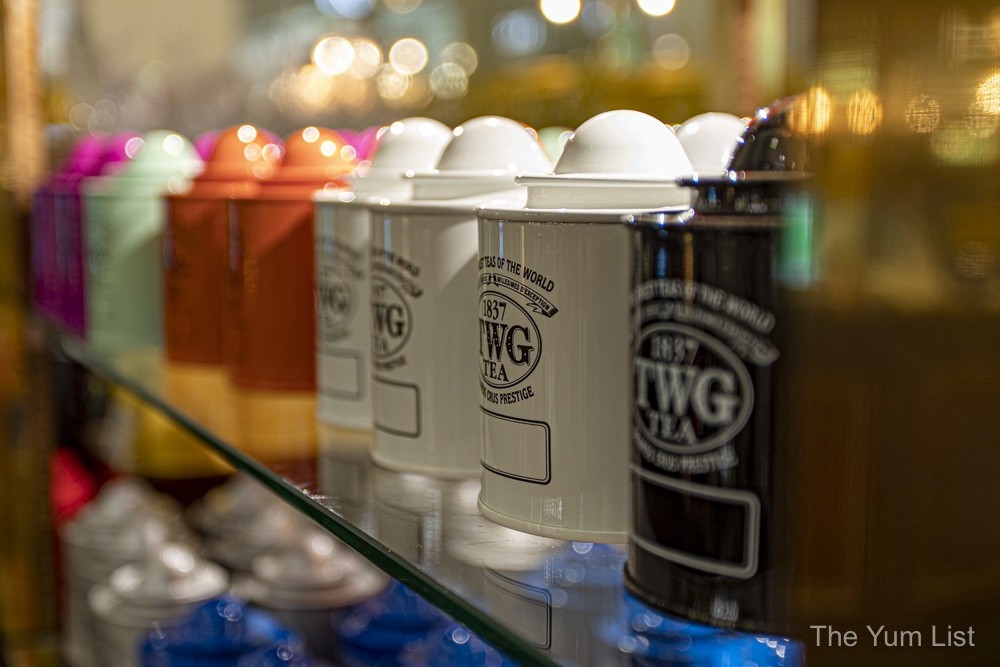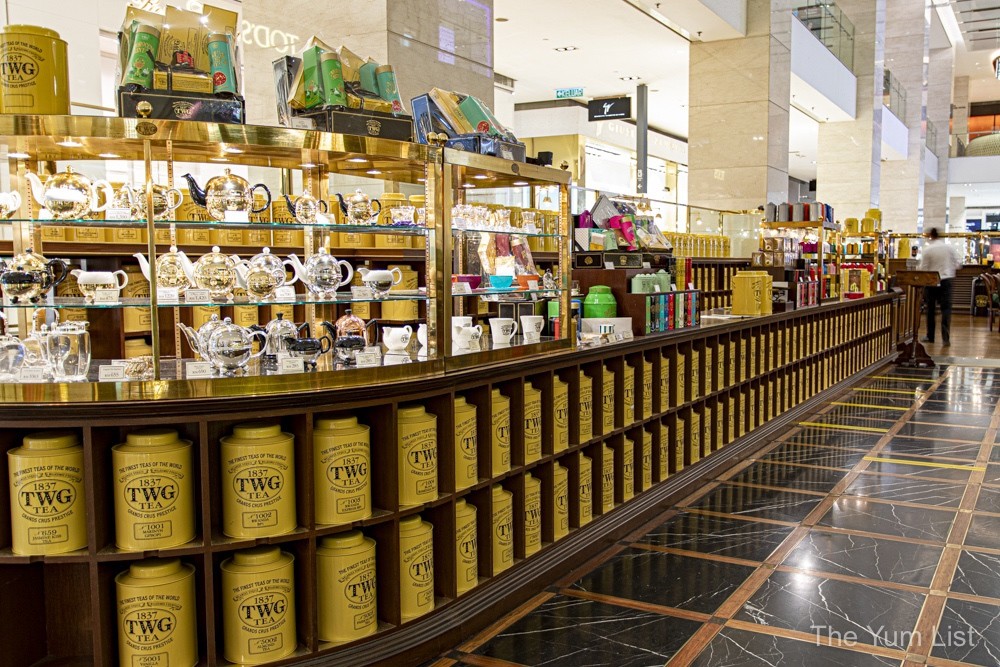 TWG Tea Sparkling Afternoon Tea
Back to the main reason, we're here. "Dessert," says Rich. "Bubbly," say I. "An escape from working from home," says hubby. All of our desires are met with the TWG Tea Sparkling Afternoon Tea.
Tea, Wine or Sparkling
TWG Tea's Sparkling Afternoon Tea comes with a delicate selection of sweets, savouries and scones. Depending on the price you pay, it also includes a free-flow of hot or iced tea and refillable canapes, red, white or rose wine, or Chandon sparkling wine. After thirsts have been quenched, we turn to the mini tarts and sandwiches.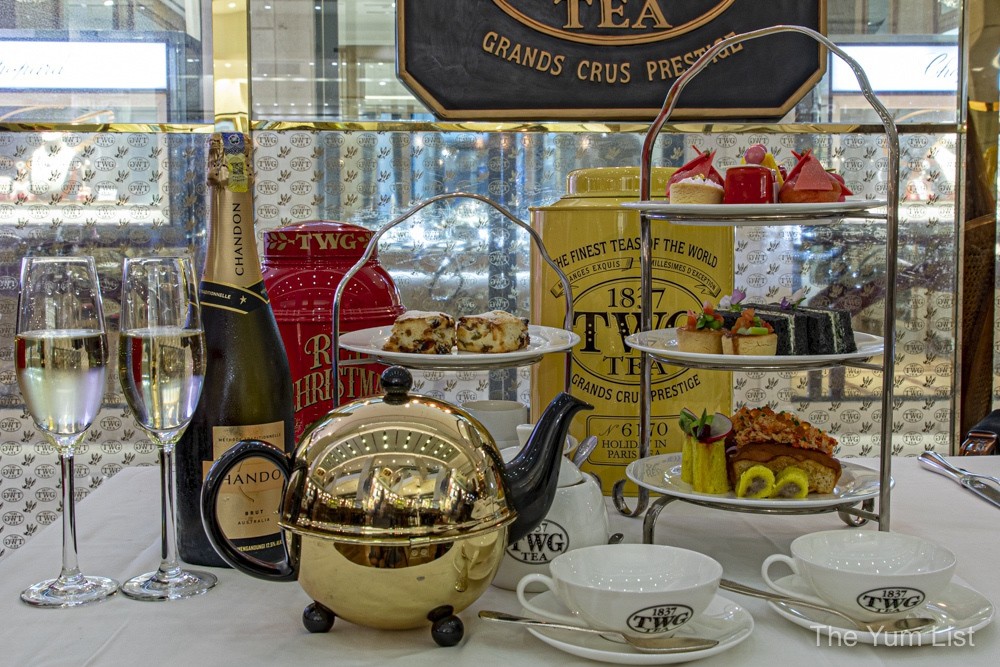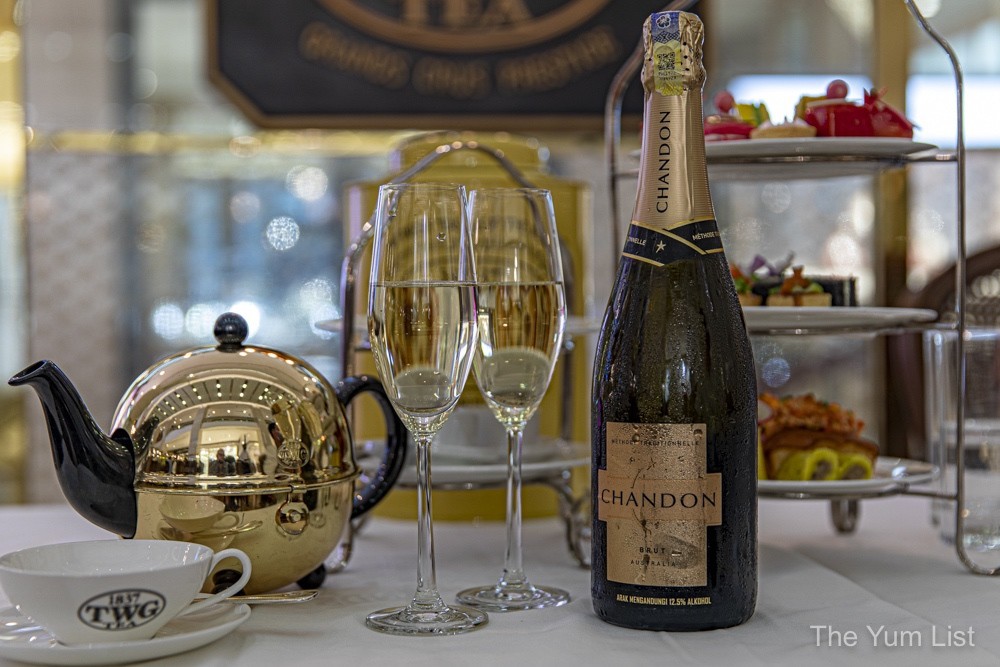 Savouries
The team at TWG Tea takes cucumber sandwiches to a new level. Here, the cucumber is marinated in Lemon Bush Tea giving a light acidity and mild tannic undertone. A dill cheese spread is eye-catching on the charcoal 'pain de mie' bread. We soon learn that all recipes have been given the full "teatment." Number two in case are creamy shredded duck rillettes with cranberry jam infused with French Earl Grey Tea. Third, we see a lobster roll with jicama salad tossed with Royal Darjeeling Tea-infused crème Fraiche in a brioche bun. Lastly, from the savoury section, we nibble on a delicious brie quiche. It benefits from Breakfast Tea and is topped with truffle and asparagus.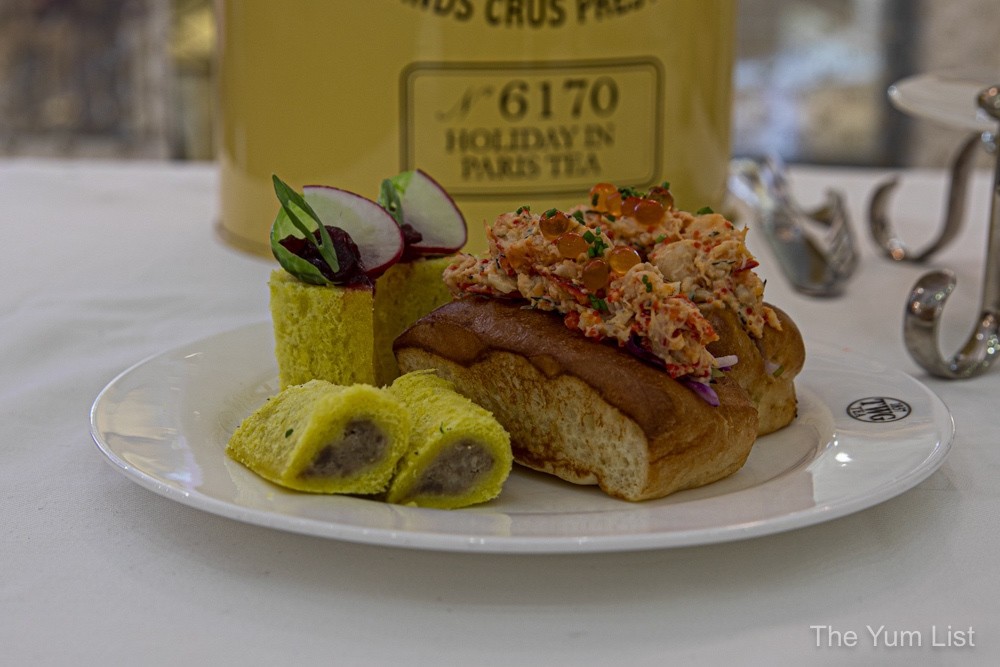 Sweets
Pink Flamingo Tea flavours strawberry and white chocolate ganache in a macaron of the same name. Alfonso Tea also lends its name to the Alfonso Supreme Opera. Pistachio sponge is layered with the tea cremeux, yoghurt mousse and Chantilly cream. The Royal Darjeeling Choux Puff is regal indeed with golden brown caramel and chocolate glaze.
French Earl Grey Hazelnut Royal Cake continues the queenly conduct with layers of chocolate and vanilla ganache. Raspberry jelly, hazelnut praline and roasted hazelnuts complete the dessert. My favourite of the sweets is the Lemon Bush Meringue Tartlet because of the tart curd. Tea of the same name is threaded through Namaleka cream. Whipped meringue and gold leaves make a pretty topping.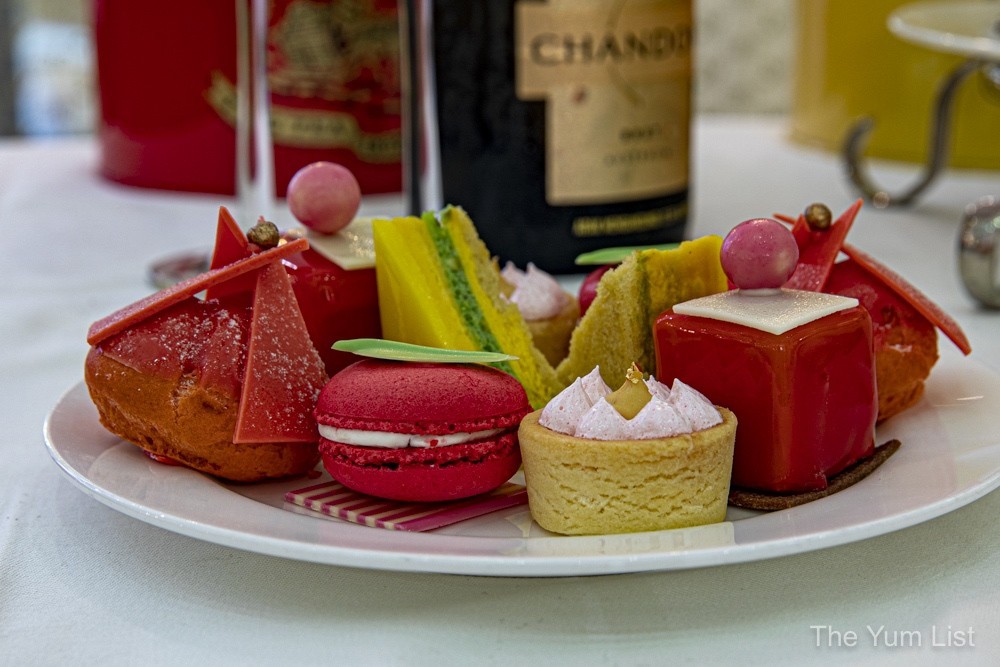 Scones
Of course, a TWG Tea Sparkling Afternoon Tea has scones, and today we have a raisin recipe with Eternal Summer Tea Jam and clotted cream. The scones are just the right size and still warm – even though they have spent quite some time under the photographer's lens.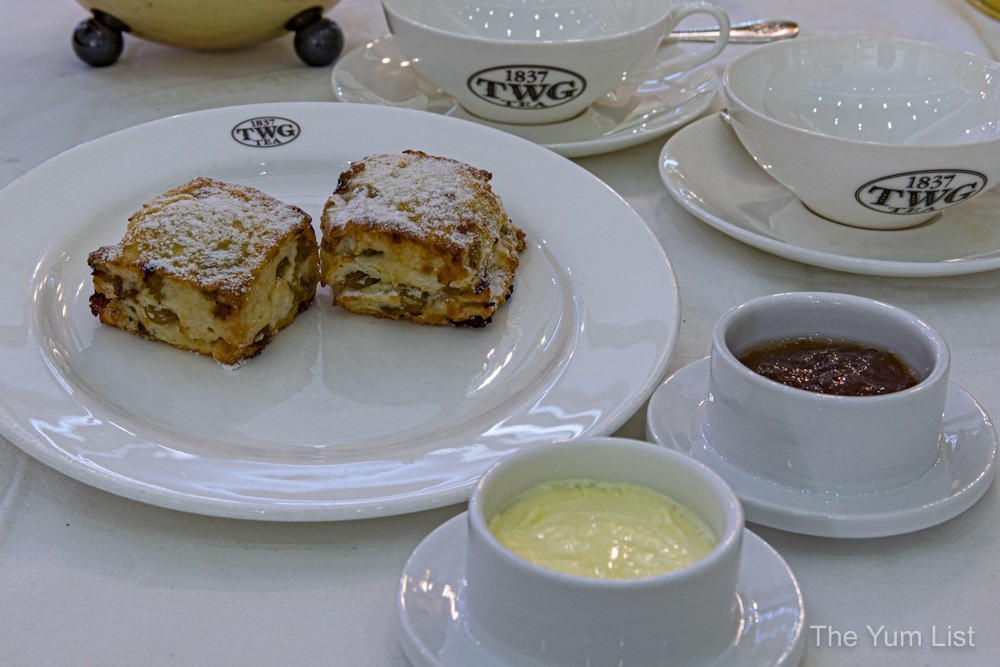 TWG Tea Sparkling Afternoon Tea Price
The TWG Tea Sparkling Afternoon Tea is priced at RM 79++ per adult and RM 38++ per child and includes a free-flow of TWG hot or iced tea and refillable canapes. Pay RM 158++ and get a free flow of white, red or rose wine. Bump that to RM 238++ to include Chandon sparkling wine. 
Reasons to try the TWG Tea Sparkling Afternoon Tea: free-flow sparkling, wine or tea as you choose; refillable canapes; a thoughtful menu of tea-infused sweets and savouries.
TWG Tea Pavilion
P2.16.00, 2.34.01 & 2.34.02, Level 2, Couture Pavilion
168, Jln Bukit Bintang, Bukit Bintang,
55100 Kuala Lumpur, Malaysia
+6 03 2142 9922
http://www.twgtea.com
TWG Tea Sparkling Afternoon Tea Seating Times
Timing for each seating is limited to two hours.
Weekdays: 1 – 3 pm & 4 – 6 pm
Weekends: 11 am – 1 pm, 2 pm – 4 pm & 5 pm – 7 pm
One day advance reservation is recommended.
Find more spots for afternoon tea here and stay up to date with the latest culinary happenings around Malaysia here and here.