Bottled Cocktails KL
I usually save this type of post solely for Instagram and Facebook (if you're not already following, maybe you'd like to so you don't miss out). However, the bottled cocktails we recently tried from Left Surface 42 were so tasty and such good value for money, that I think they deserve a quick post here as well.
Under current restrictions, we have not yet had a chance to visit this new hidden cocktail bar in Subang. Their bottled cocktails have certainly convinced us though that we need to visit as soon as places open up again.
Left Surface 42 Bottled Cocktails KL Delivery
Currently, the team at Left Surface 42 have four bottled cocktails available for delivery. Each is priced at RM55 and serves four glasses! Considering that is the price you might pay for one drink in many cocktail bars these days, we think that is excellent value for money. All are flavoured naturally with minimal use of sugar syrups and can be kept for three to five days in the refrigerator. They are best kept chilled until ready to serve, and ideally over ice.
Even though the four bottled cocktails offer a diversity of flavours, all are well-balanced and I think will have wide appeal.
May Day
They say that May Day "can be consumed on other months and days as well." This was hubby's fave, and I bet he'd agree as to its versatility throughout the year. It's fresh and fruity with hibiscus-infused gin, lychee liqueur and raspberry puree, but nicely balanced with an attractive tang thanks to lime juice.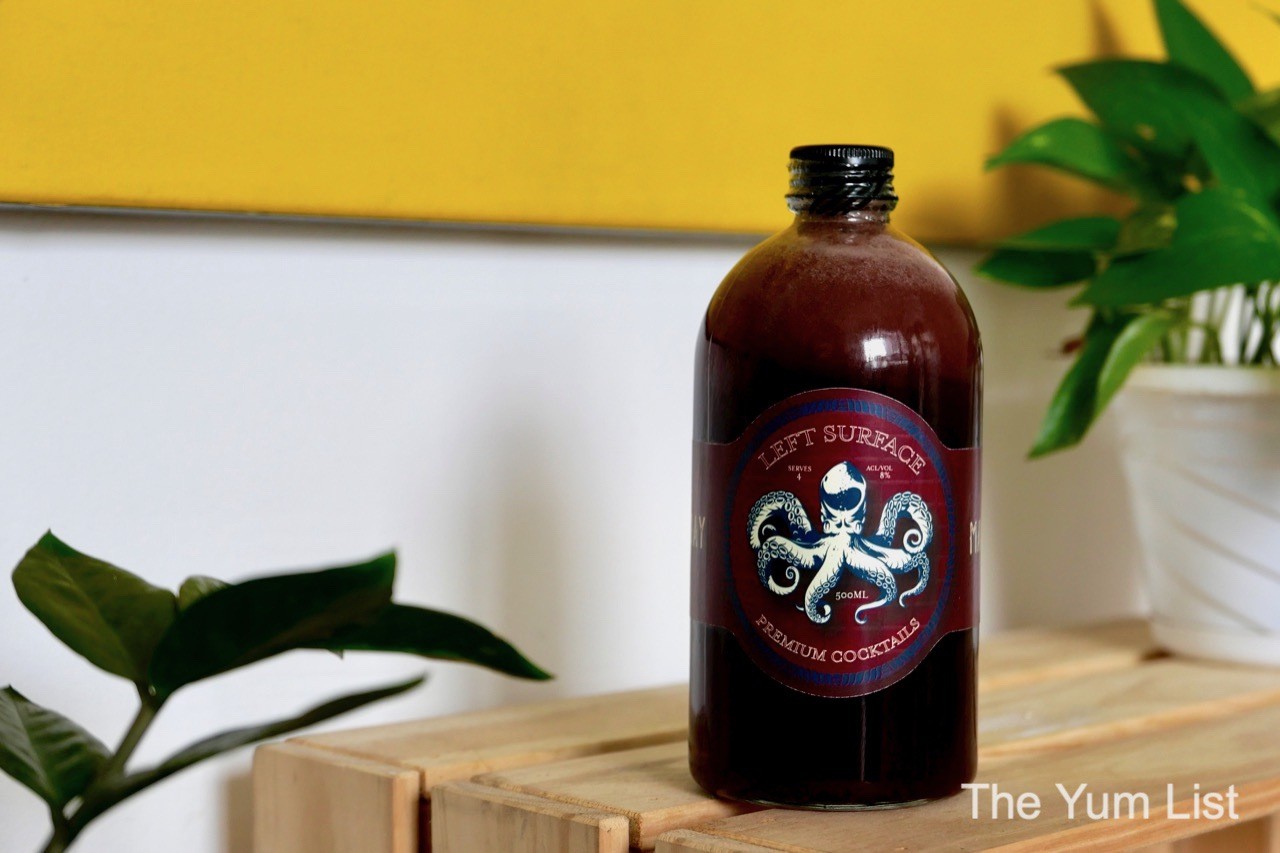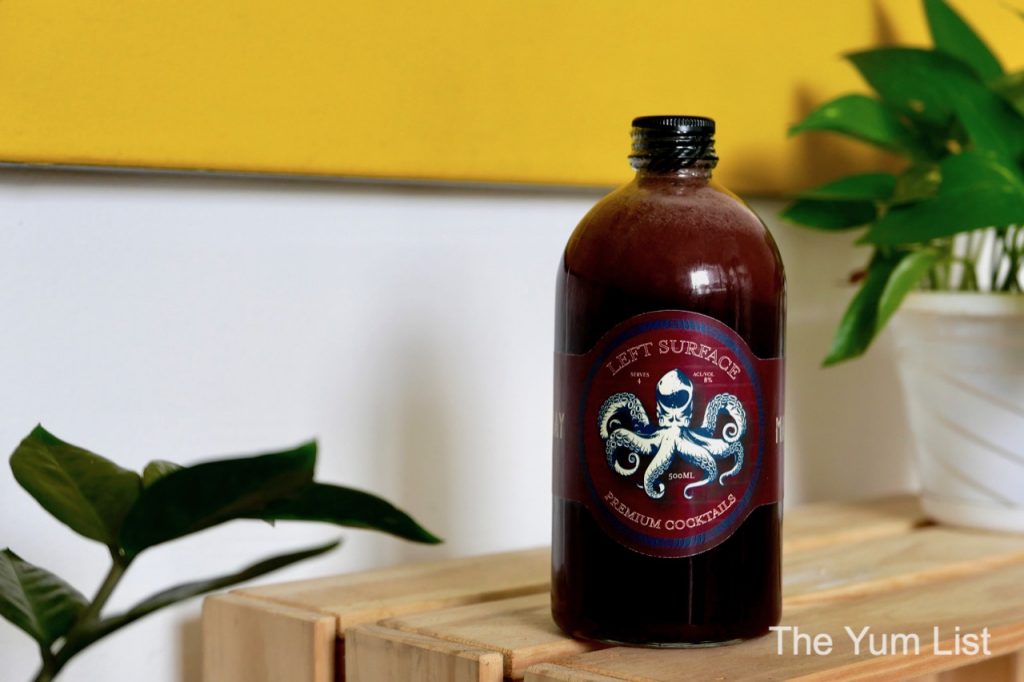 Cili Padi
Cili Padi's tagline goes, "You may be hot, but I'm spicy." This one is my top pick. It's bright, fresh and has a tempting tang and spice to it thanks to lime juice, kaffir lime leaves and chili padi. The base of vodka and passionfruit puree holds these flavours wonderfully.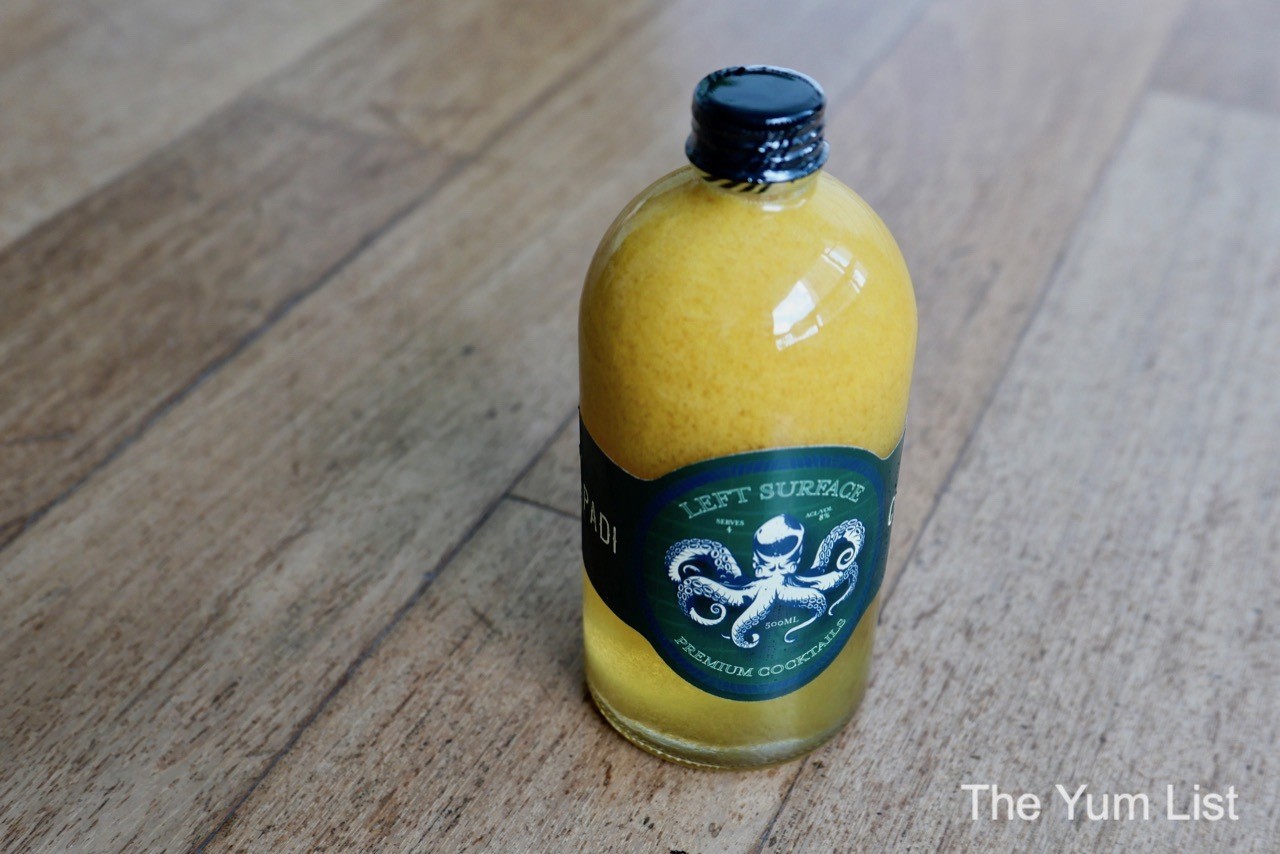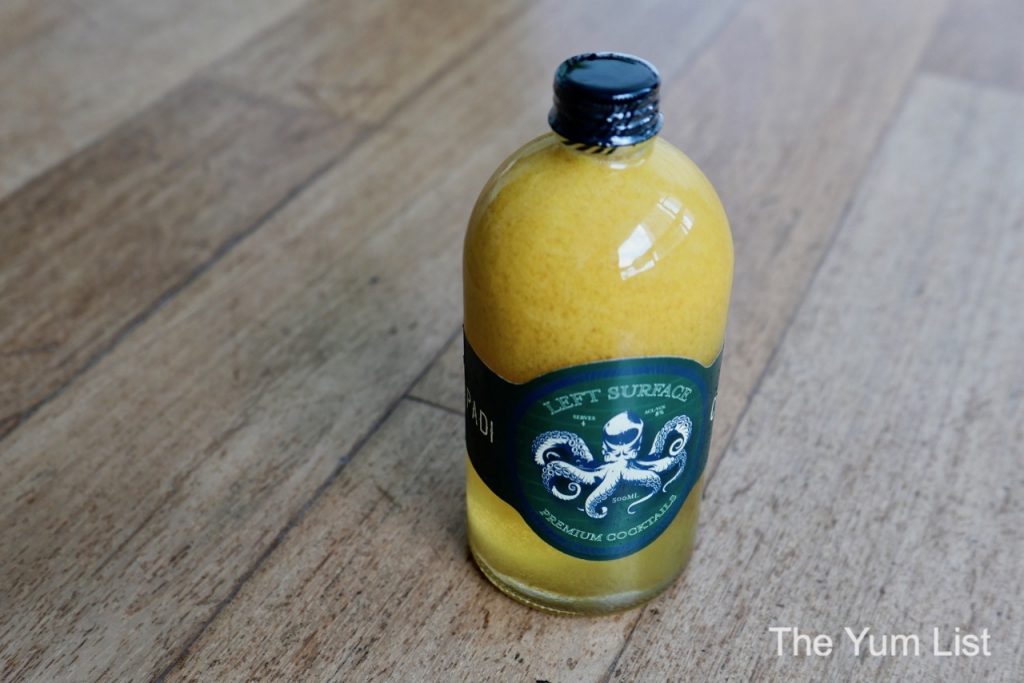 Purple Haze
The, Purple Haze – "Yes, just like Jimi Hendrix. It's good," also had its appeal. For me, it was just a tiny bit on the sweet side (but I can detect a single grain of sugar in a cup of coffee, so don't take me for a normal person). Hubby thought it was the bees knees though loving the pandan-infused vodka, calamansi juice and gula Melaka.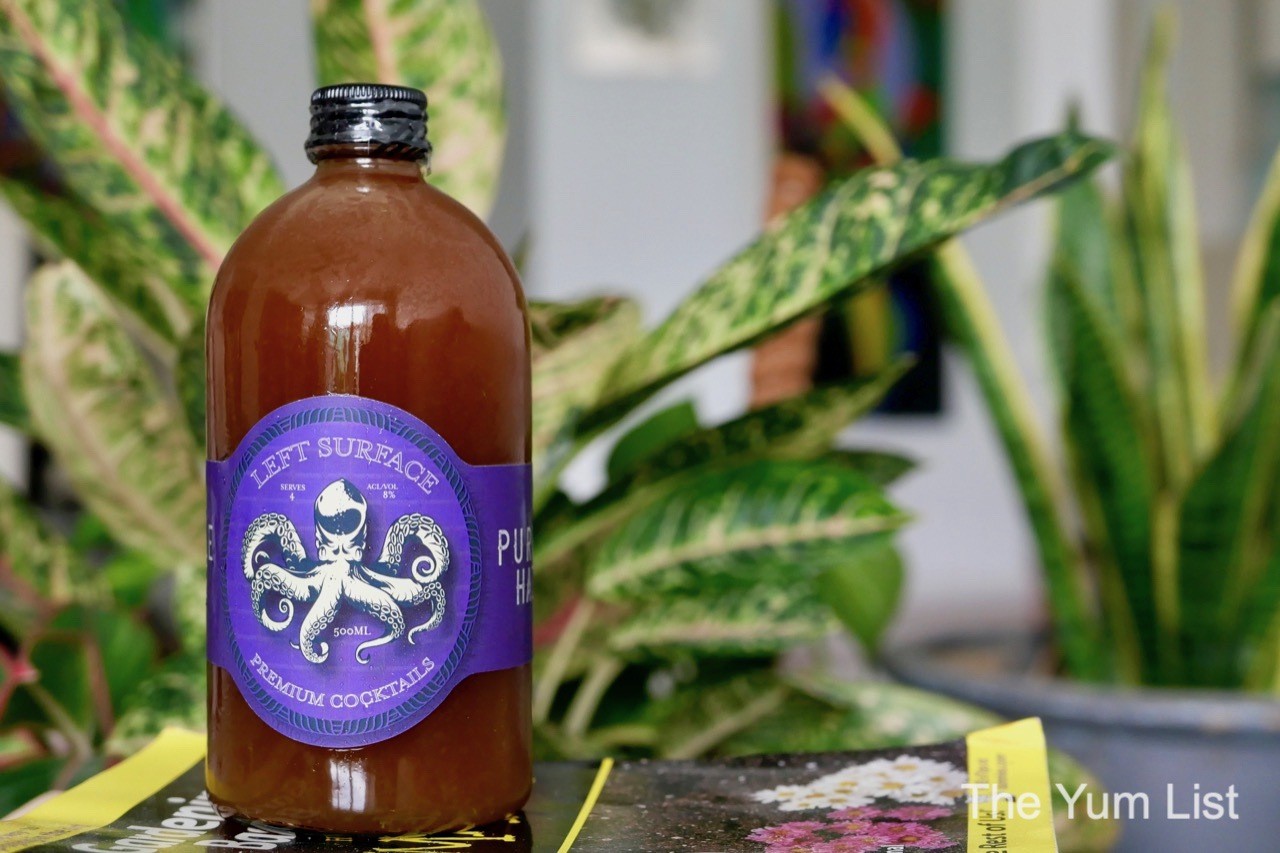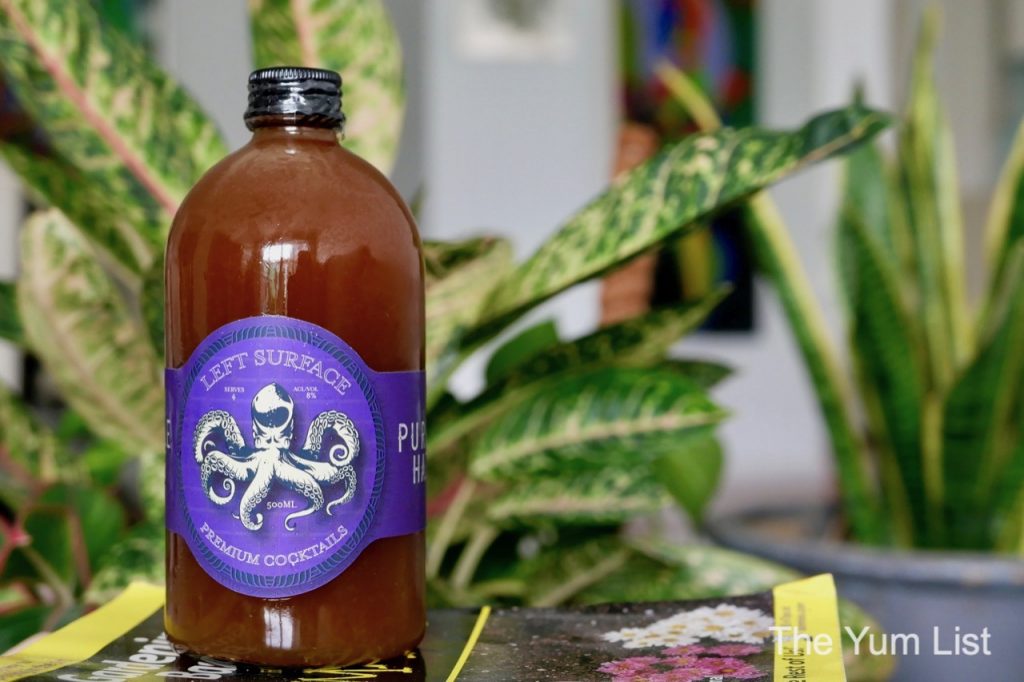 Whiskey Sour
The final of the four is the Whiskey Sour – "Whiskey with a little twist." Irish whiskey, lemon juice, egg white, sugar syrup and Angostura bitters make another attractive mix. This came a close runner up to the Cili Padi for me with its tart profile.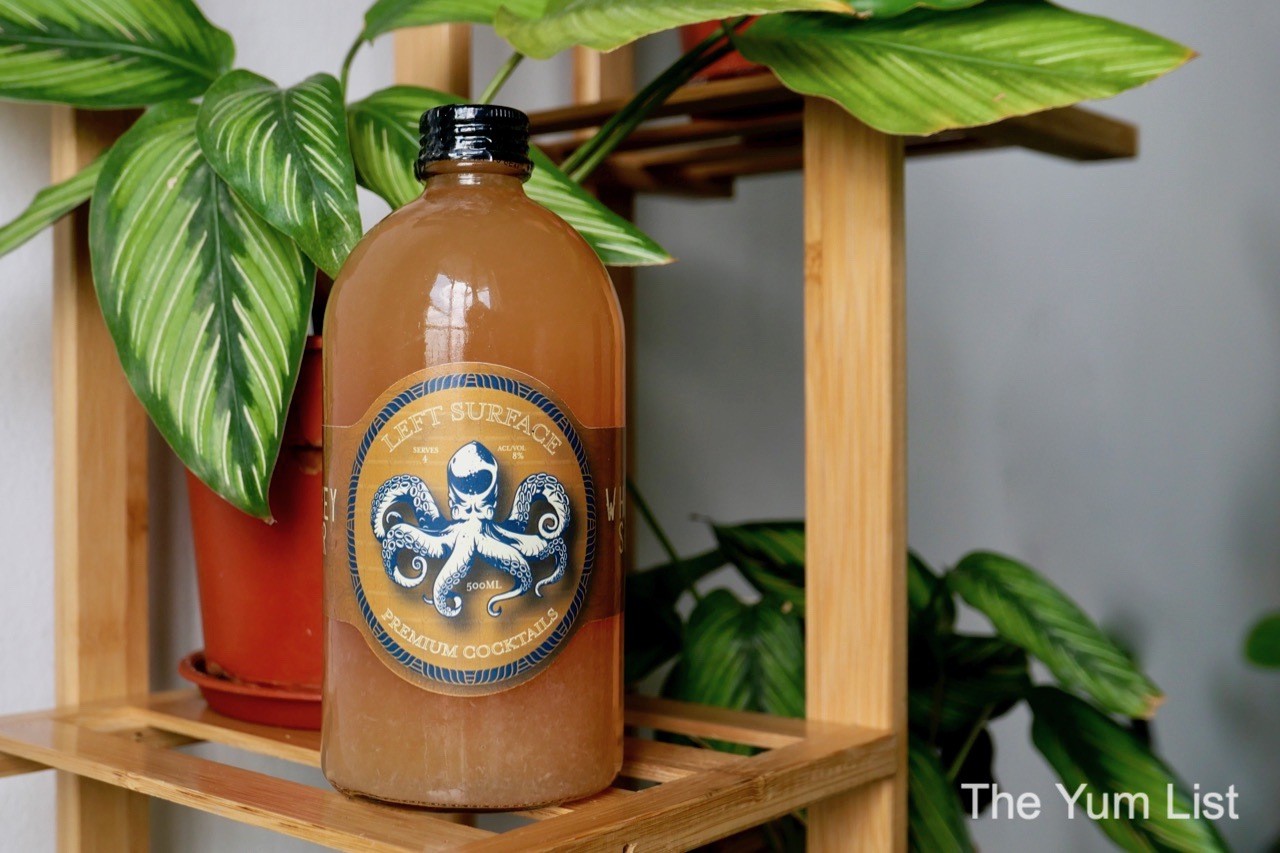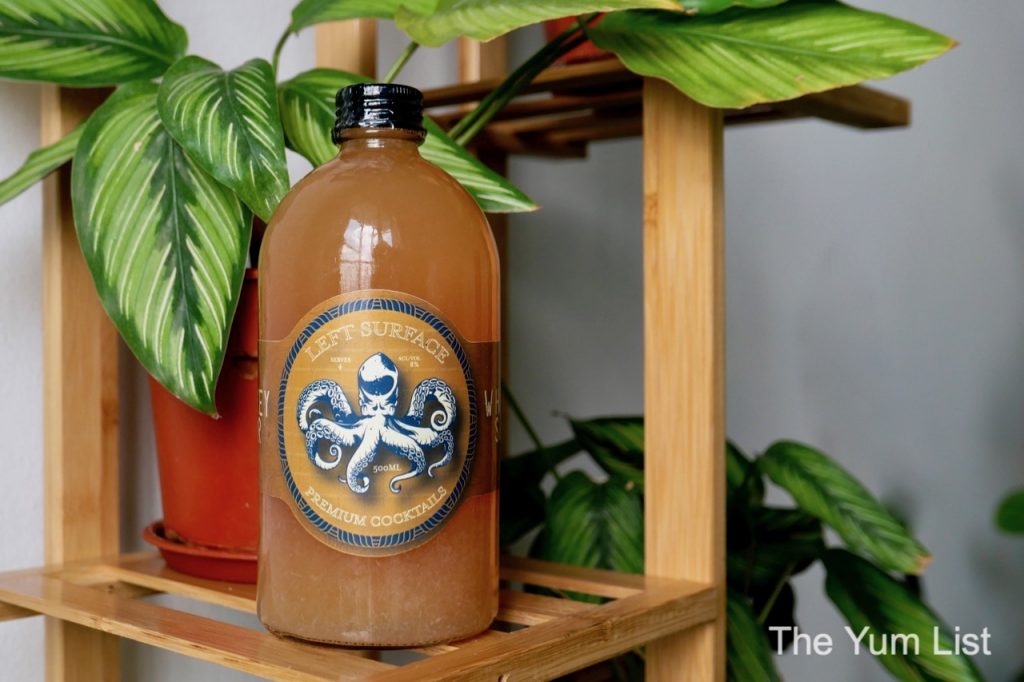 Bottled Cocktails KL – How To Order
WhatsApp the LS42 team on +60192366735 or message them on Facebook or Instagram to arrange delivery of their bottled cocktails.
Find more delivery options in KL here and stay up-to-date with the latest gourmet and travel recommendations for Malaysia here and here.