Jama KL, Solaris
Words: Alma Aliaj
Photos: Rich Callahan
On a busy corner lot in Solaris sits Jama KL, a newcomer to a bustling block that is home mostly to Korean BBQ restaurants and banana leaf spots. With its bright, spacious interior and understated palette, Jama KL offers a welcome respite to diners looking for something more refined and elegant in the neighbourhood.
Inspired by the Malay word "menjamah" — meaning something between "to feel, touch, taste, and experience food together" and the more informal "join us, let's go and eat" — Jama KL is a vibrant new addition that draws you in with its fresh menu. Everything about the space is intentional, from the carefully selected antiques and artwork to the comfortable, spacious booths for diners. With tall ceilings and an open-air concept meant to incorporate outdoor terrace seating and a cocktail bar soon, the space is inviting but not pretentious.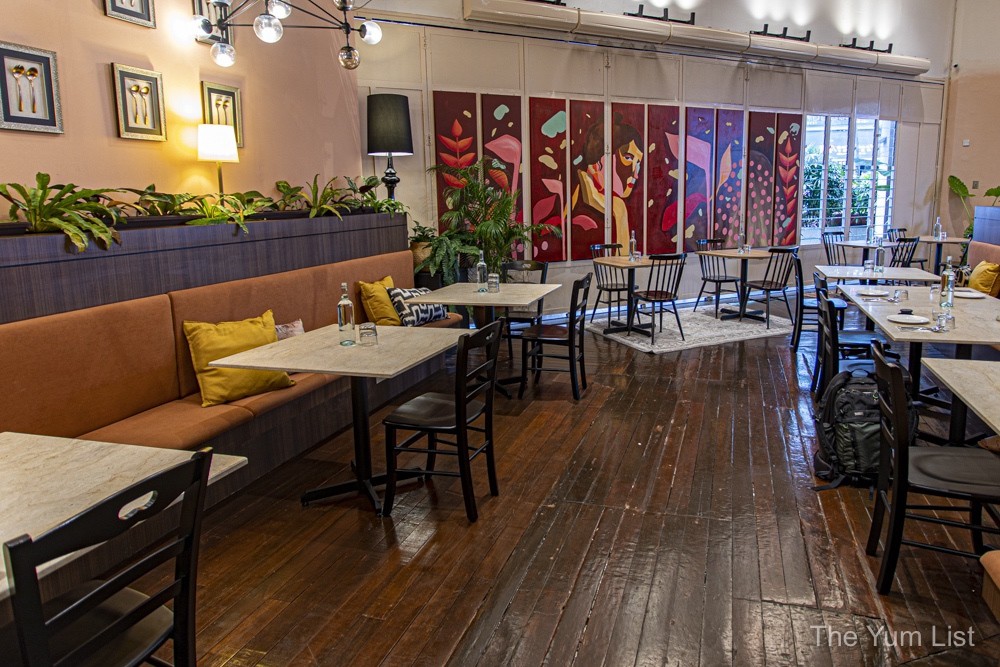 Drinks Menu
One of the biggest draws at Jama KL is the phenomenal wine list, which features a carefully curated assortment of organic, award-winning, and delicious wines. Unlike multi-page wine menus that often dizzy diners, the list here is handpicked to satisfy.
The Premium White House Pour (RM 28 per glass, RM 135 per bottle) is the Rongopai Sauvignon Blanc from New Zealand. It's well-balanced, with nice acidity and tropical notes, and a popular pick. The Premium Red House Pour (RM 28 per glass, RM 135 per bottle), the Pete's Pure Pinot Noir from Riverland, Australia, is light and easy to drink. Berries, herbs and earth on the nose follow through to a soft, round palate. The menu also includes sparkling options, Heineken and Guinness on tap, and a small selection of cocktails.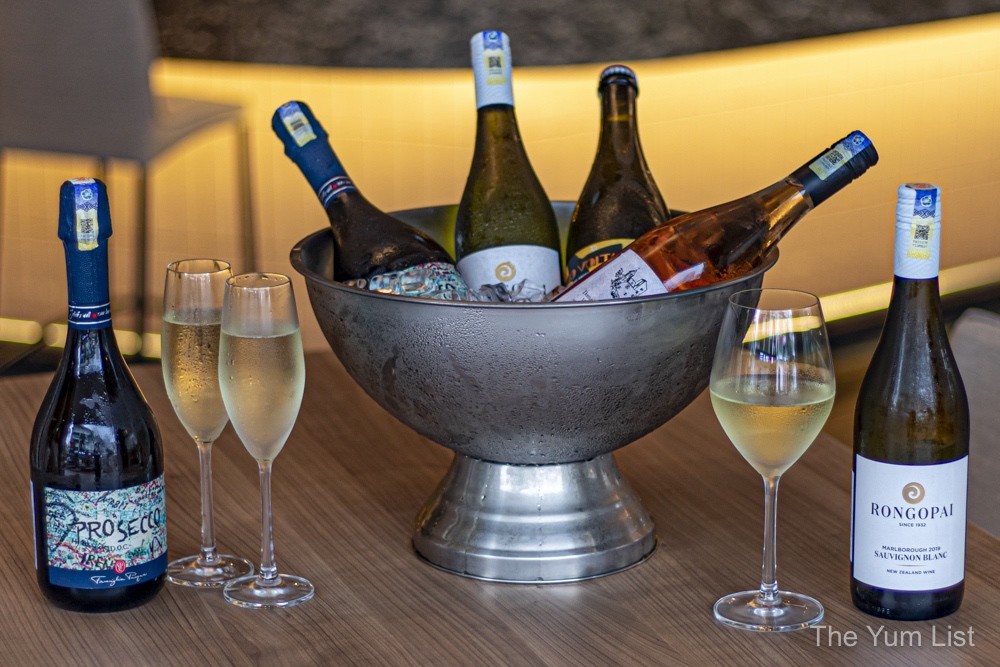 The non-alcoholic drinks are a surprising delight. The Jama Lemonade (RM 16) is a frothy, vibrant green blend of lemonade and mint. At the same time, the Bunga Kantan Fizz (RM 16) is refreshing, sweet and gives a nod to local Malaysian ingredients with a garnish of torch ginger.
My favourite was the golden Charred Pineapple Soda (RM 16). Flavoured with cinnamon and vanilla, it's served with a healthy dose of homemade sorbet floating on top and a piece of charred pineapple. Despite all this, it's still refreshing!
Jama KL also serves a variety of coffee beverages made from a signature Jama blend that is sourced from What's On Tap, a specialty coffee shop in Mont Kiara. The combination has notes of orange, lemongrass, berry, caramel, and chocolate. It's a great mix of nuttiness and acidity, and you can take a 250-gram bag home for RM 60.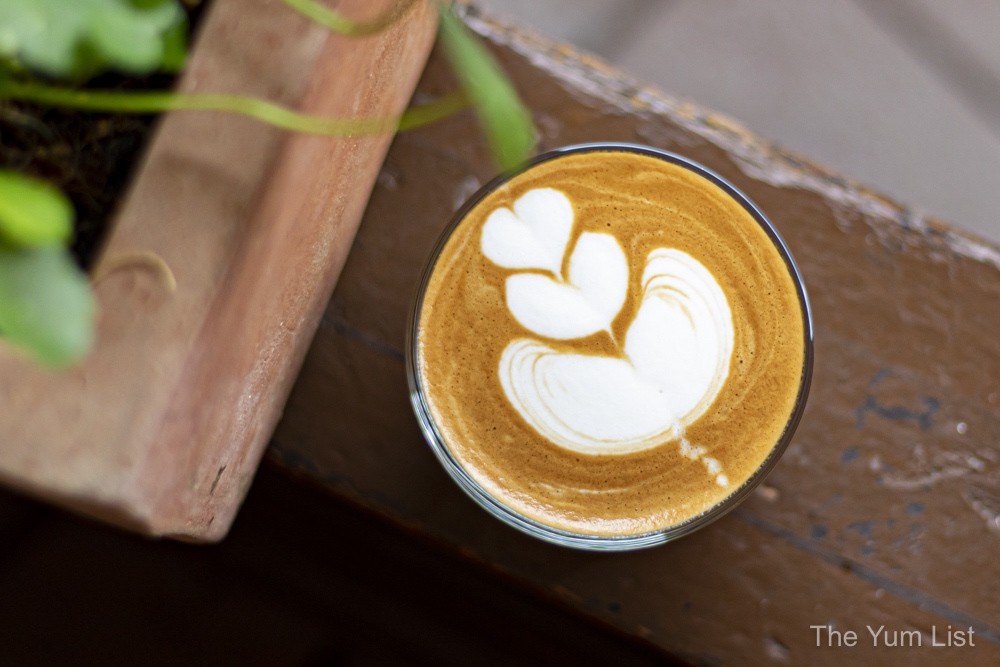 Food Menu
After trying a few dishes at Jama KL, it is evident that everything, from the sourcing of ingredients to every component on the plate, is well thought out.
We started with the Tomato Toast (RM 20), which looked like a work of art. Blistered momotaro cherry tomatoes (sweeter and juicier) pile high on slices of homemade bread with labneh. Smoked duck bacon adds some crunch. The tomatoes are from a local, hydroponic supplier that also provides microgreens for Jama. This is a recurring theme at the restaurant, as many of the ingredients come from local farmers and growers.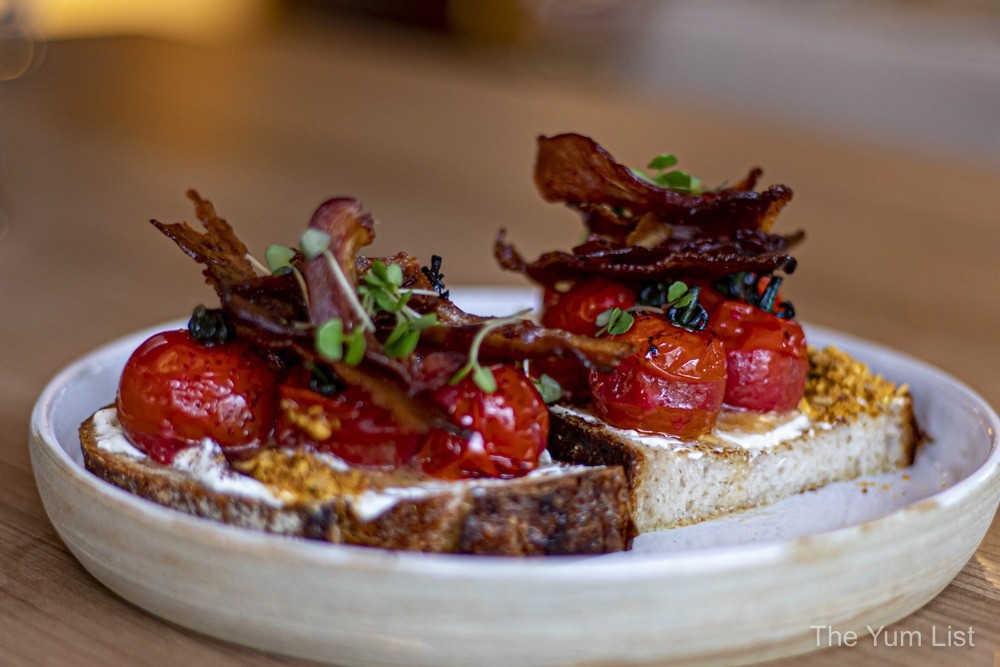 The Tempe Salad (RM 28) is an incredibly fragrant, plant-heavy favourite. Made with local ulam salad leaves, cauliflower rice, and homemade tempe, it's topped with perfectly crispy anchovies and homemade sambal that we couldn't get enough of.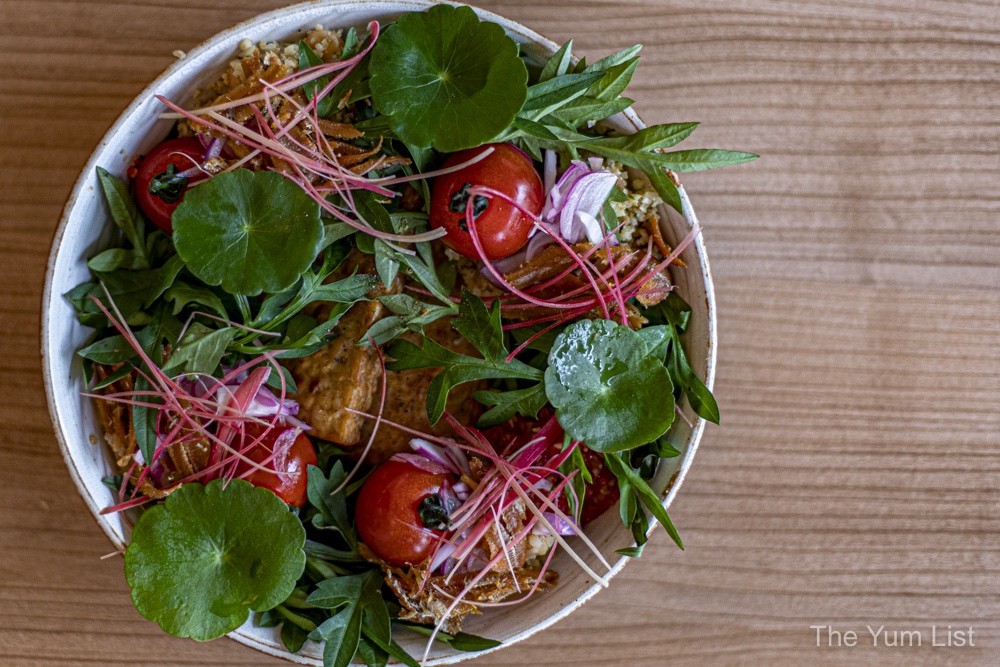 The White Bean Hummus (RM 17), featuring cannellini beans, is rounded out with shiitake mushrooms, eggplant, coriander, cumin, and chilli flakes. It's a nice departure from the standard chickpea hummus we're all used to.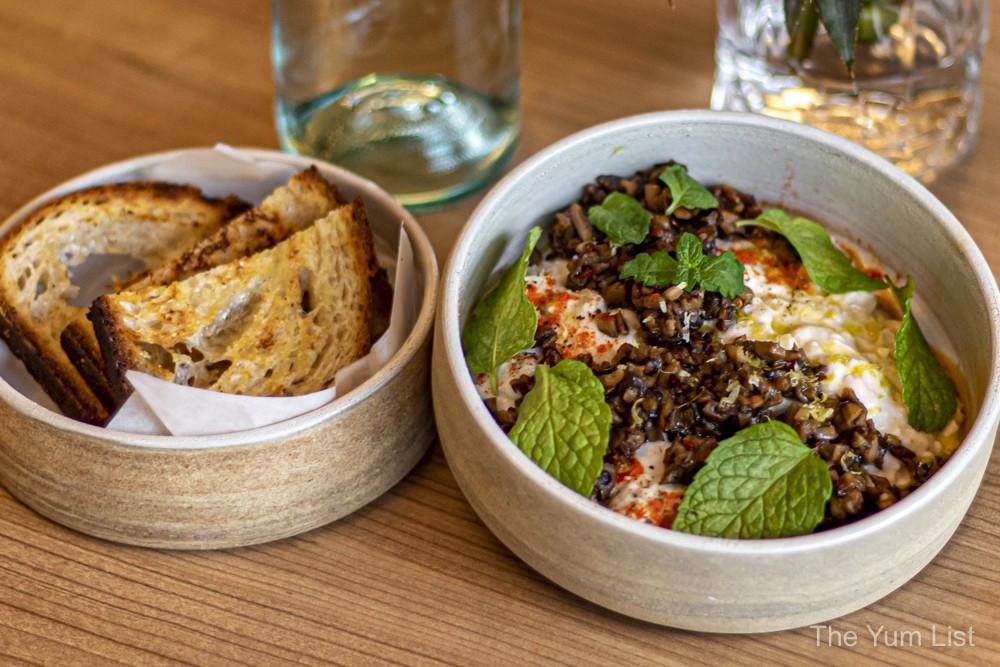 Although Jama KL's menu is not vegetarian, it does let vegetables shine beautifully. Nowhere is this more obvious than in the Beetroot Salad (RM 20). Glistening beets sit on a bed of barley and are topped with tahini yoghurt and herbs. Like in the previous dishes, the ingredients sing, both visually and in every bite.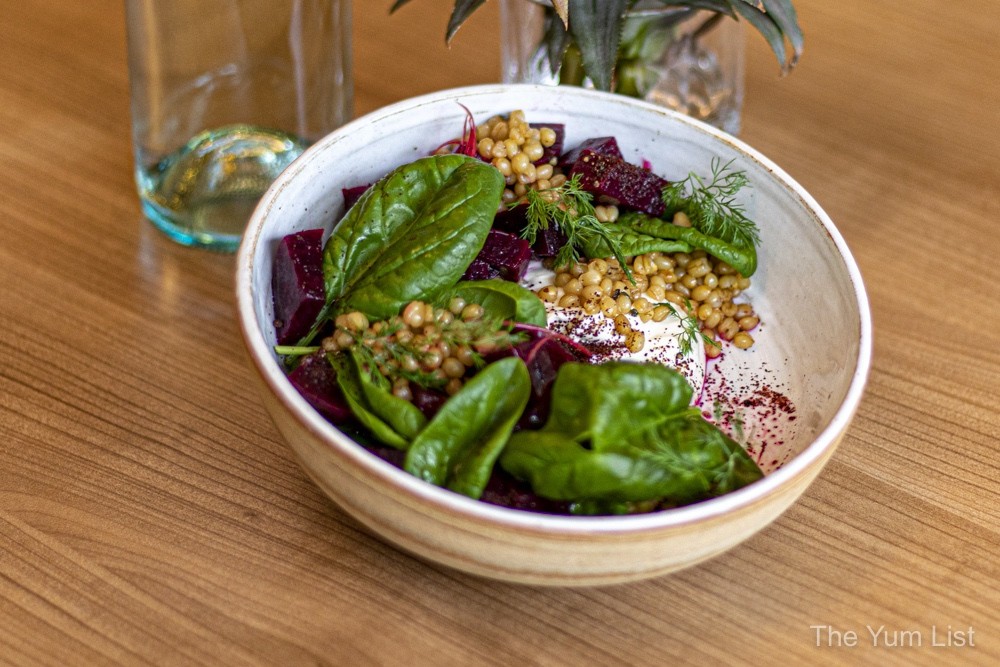 After getting our greens in, we moved on to richer fare, starting with the Cured Duck Yolk Carbonara (RM 32). This rich rendition uses handmade pasta, pancetta, and cured duck egg to add a luxurious, umami element. Simply put, it's a sexy, filling dish that you're unlikely to forget anytime soon.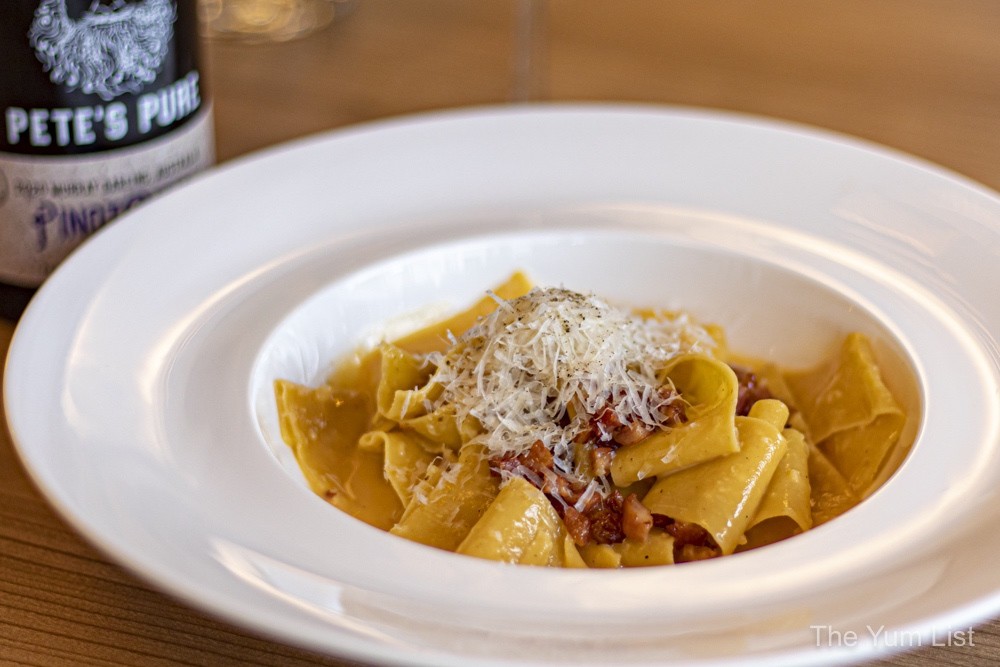 For me, the two biggest hits in a night of stellar dishes were the Vegan Nasi Lemak (RM 19) and the Chicken Schnitzel Sandwich (RM 39). The coconut pandan rice is incredibly fluffy. The jackfruit curry, tofu sambal, and mushroom rendang packed such a flavourful punch they left me momentarily stunned. Spicy, rich, and very shareable, it's a dish that honours beloved Malaysian ingredients while offering a new spin on the classic.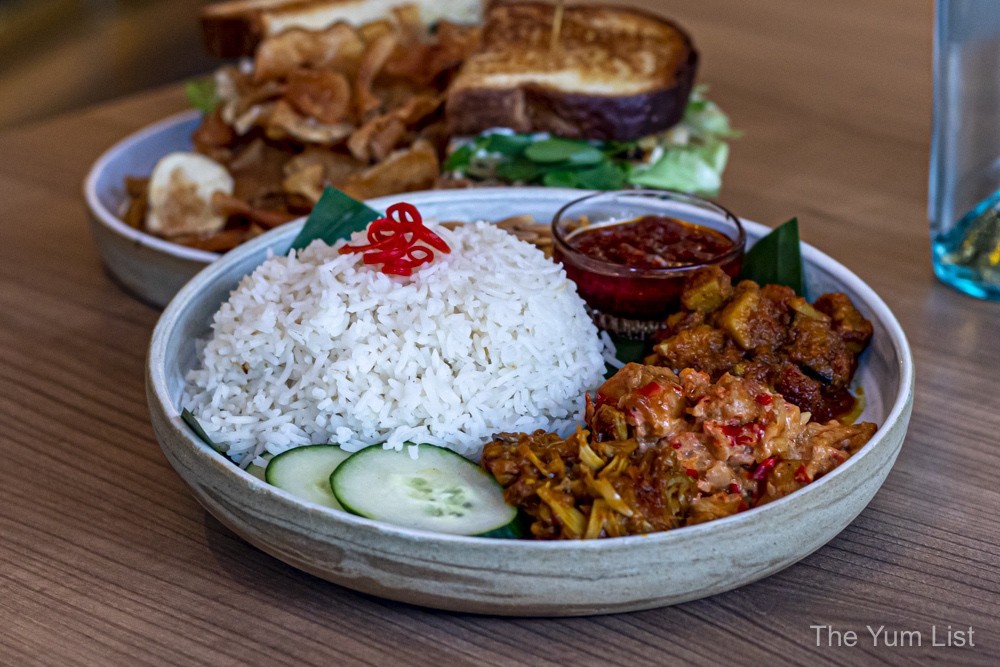 The Chicken Schnitzel Sandwich (RM 39) is a fantastic way to end things. A juicy chicken schnitzel sits on pan-fried brioche bread, topped with homemade pickled vegetables to provide a lift of acidity. Fresh herbs, fermented tofu, and labneh dressing round out the dish with hints of freshness, spice and umami, making for perhaps the best fried chicken sandwich I've had in KL. Every ingredient here plays a role.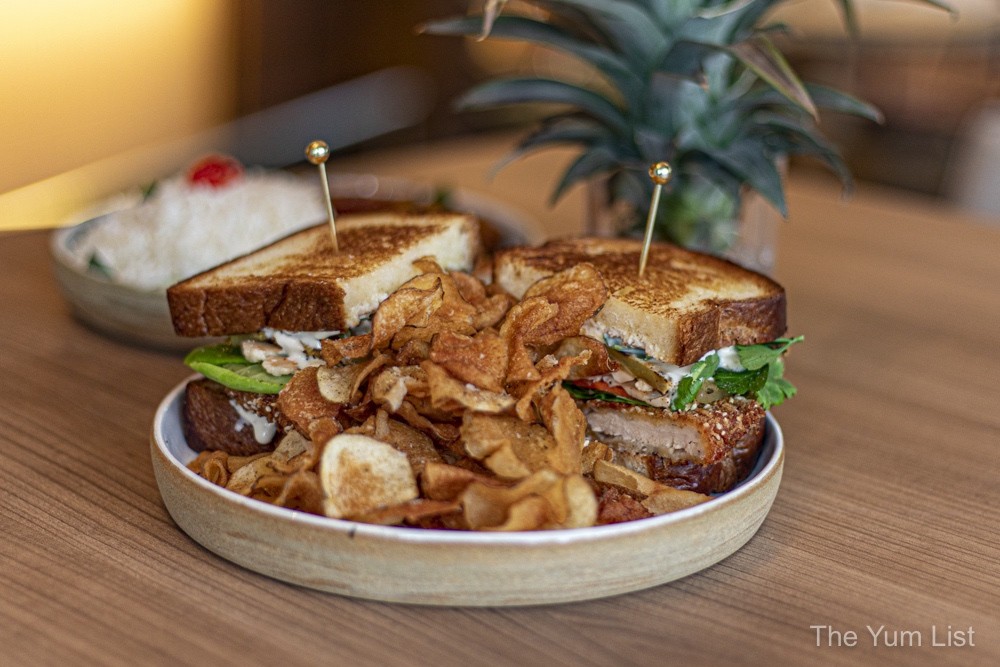 The Bread and Butter Pudding (RM 17), made using leftover sourdough croissants, is covered with homemade blueberry and strawberry compote and sea salt. Swimming in fresh cream, it's a gorgeous note to end the night on.
Jama KL Review
Once in a while, if you're lucky, you'll stumble on a restaurant that hits the right notes in every way, and Jama KL is that place. Nothing here is an afterthought, from the handpicked wine menu to the incredible array of locally sourced ingredients and items made in-house.
Original without being intimidating, the menu shows respect for ingredients that genuinely lives up to Jama KL's ethos of honest, wholesome, and delicious food. The recipes surprise and delight while giving nods to some of your favourite dishes, and the attention to detail is apparent in every part of the dining experience,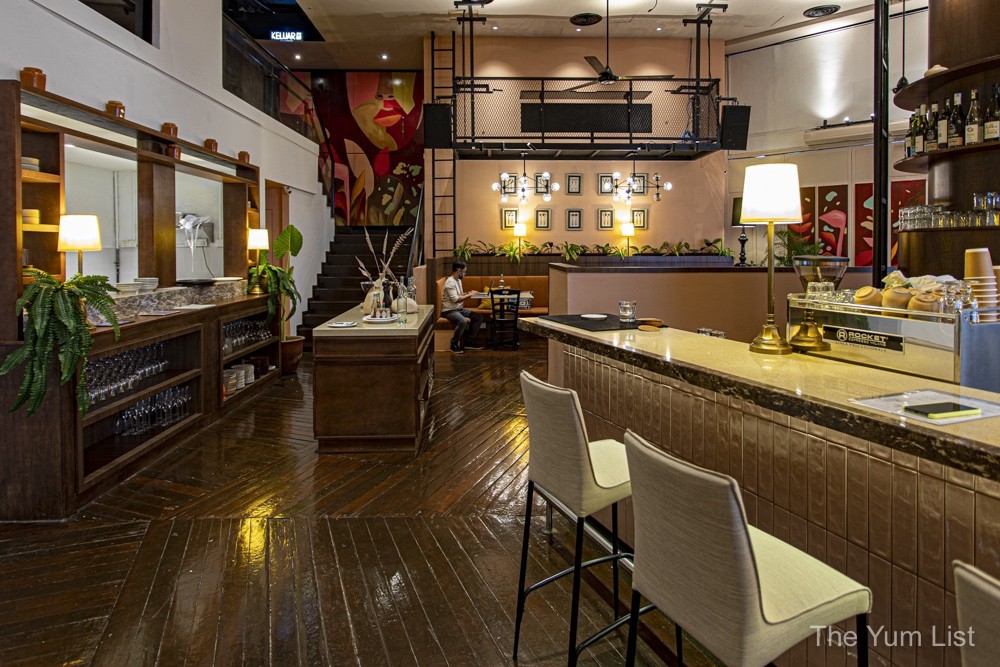 Reasons to visit Jama KL: An approachable yet adventurous menu that will excite with unbeatable prices; a drinks menu that has something to offer everyone, especially wine lovers; and unbeatable prices in a warm, inviting setting perfect for an extended family brunch or a first date.
Jama KL
LOT J-G, 03, Jalan Solaris
Mont Kiara, 50480
Kuala Lumpur, Malaysia
+6 014-947 4843
facebook.com/jama.kitchenkl
Jama KL Opening Hours
Closed on Mondays
Tuesday to Sunday: 9 am – 7 pm
Find more contemporary restaurants in KL here and stay up-to-date with the latest gourmet and travel recommendations for Malaysia here and here.