BBQ Brunch by the Pool KL
Monica Tindall
I'm often asked what my favourite restaurants are or where I choose to eat when I'm not writing articles. I think many expect a fine dining establishment or a specific cuisine. However, the truth is, my preference is for fresh, wholesome, minimally processed ingredients. I'm more wowed by quality produce than complex recipes. Hence, my go-to kitchens are those with chefs who place prime importance on sourcing the best in season. Greens that have been plucked that same morning are more likely to leave an impression than something that has been shipped halfway around the world and dowsed in a fancy dressing. Give me organic, local, sustainable, in season, and treat it tenderly. That's where my love lies. This brings me to RuMa's BBQ brunch by the pool.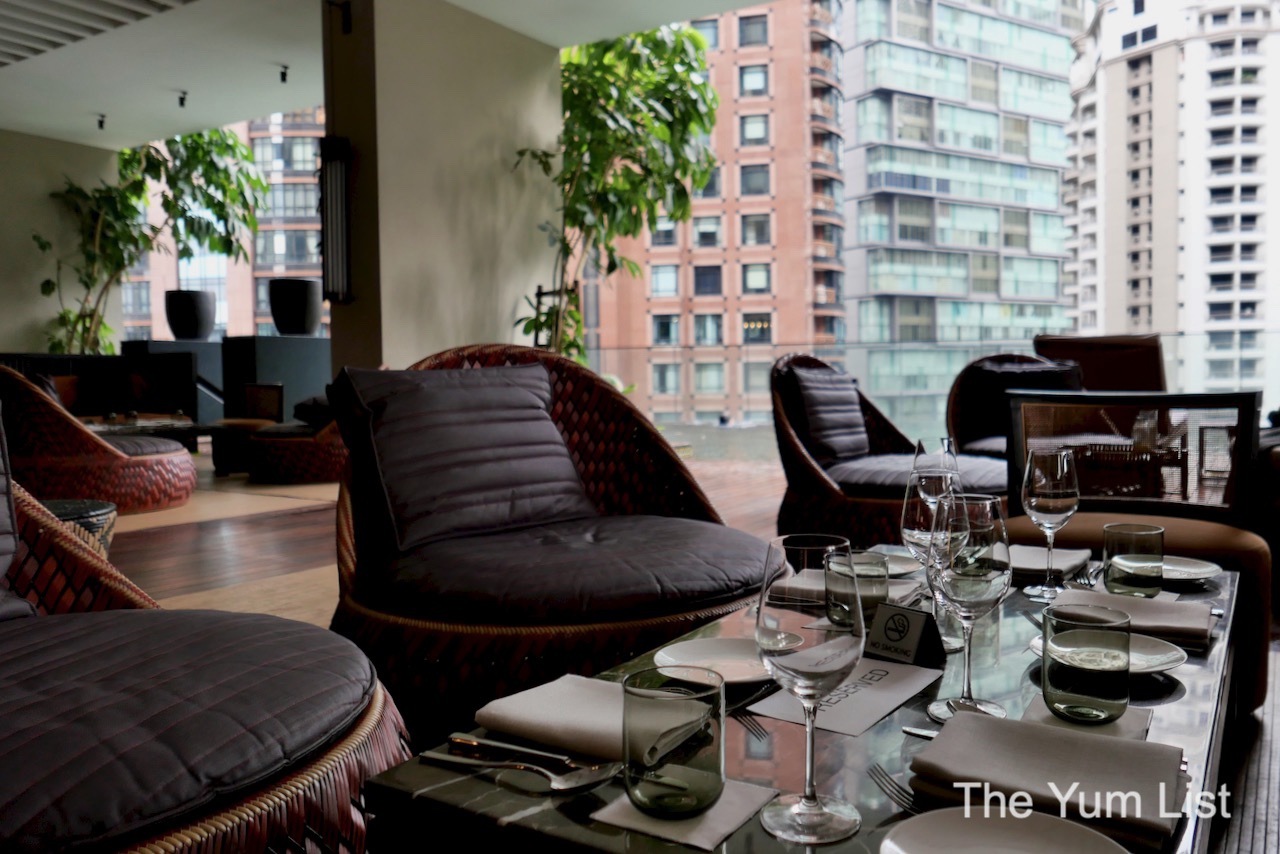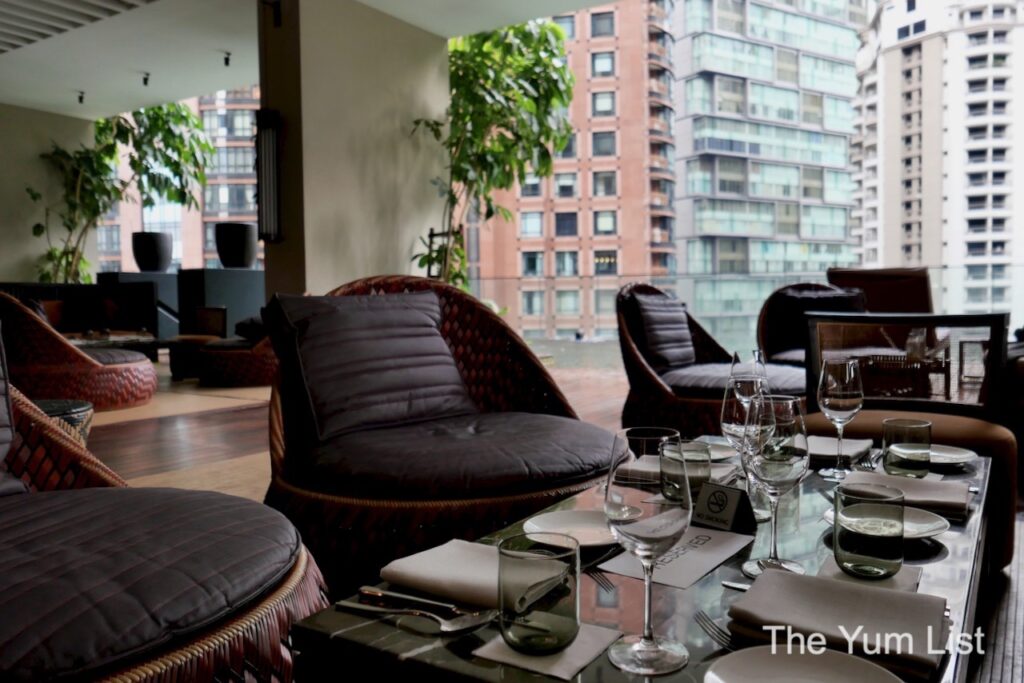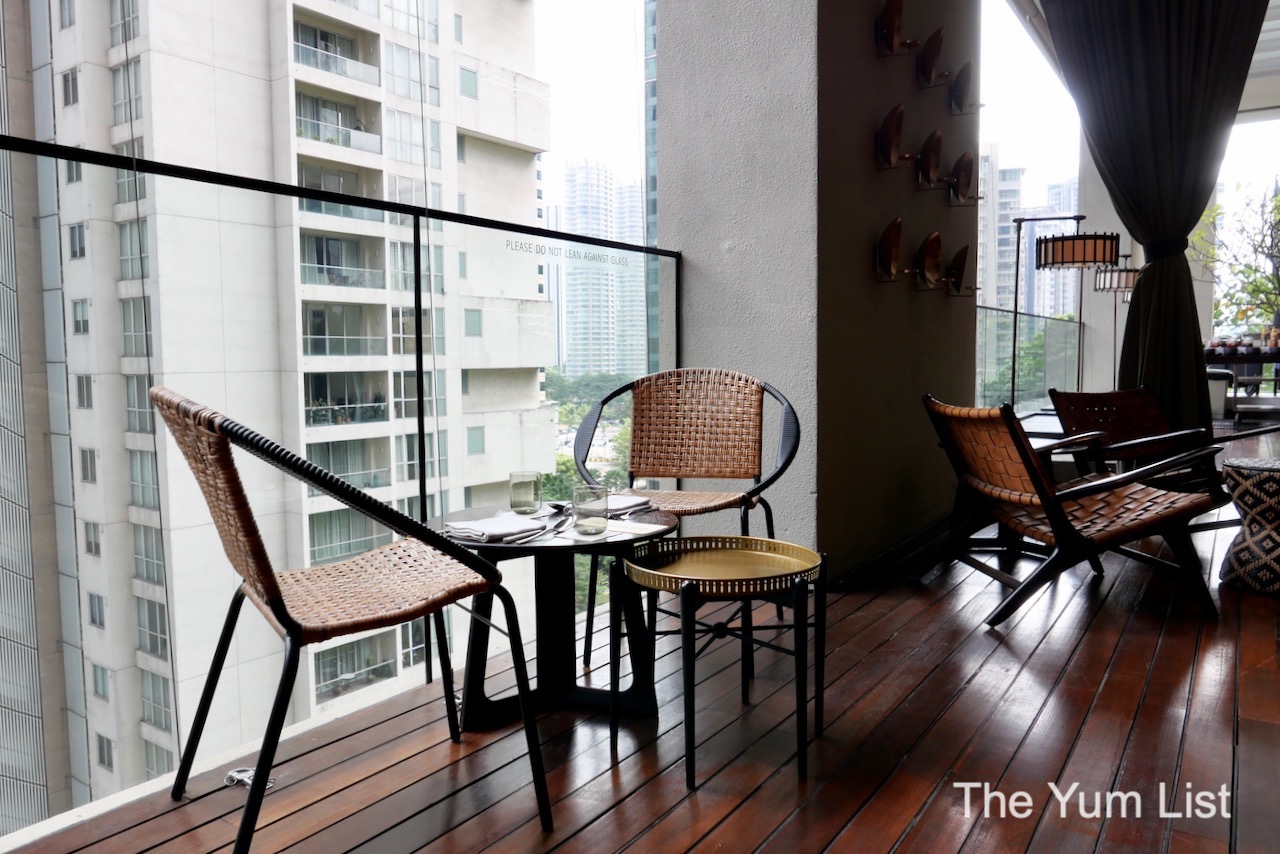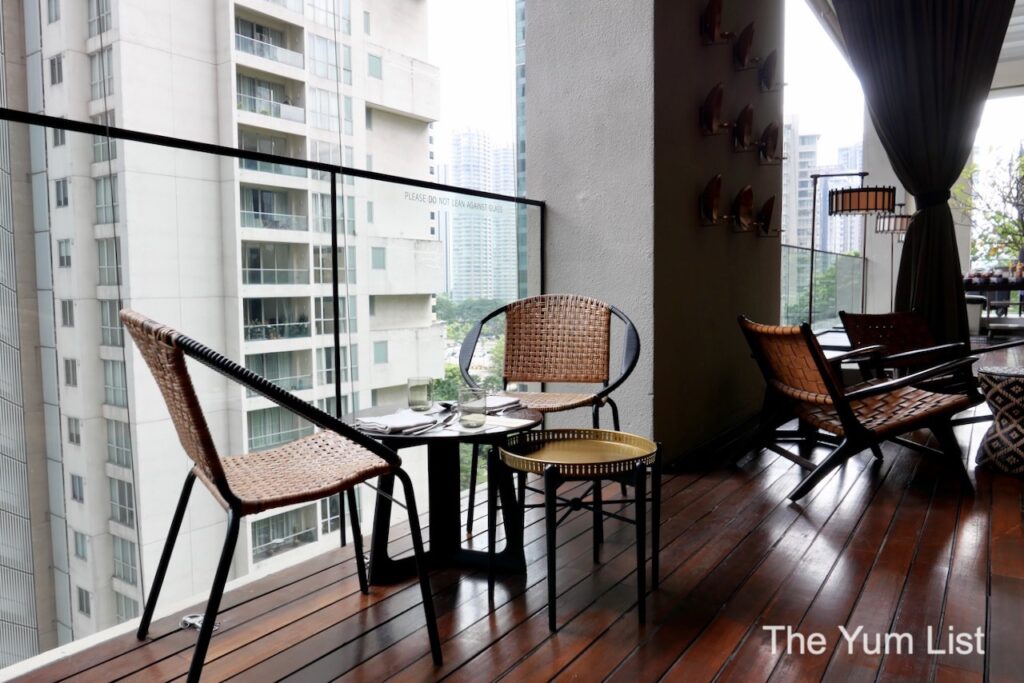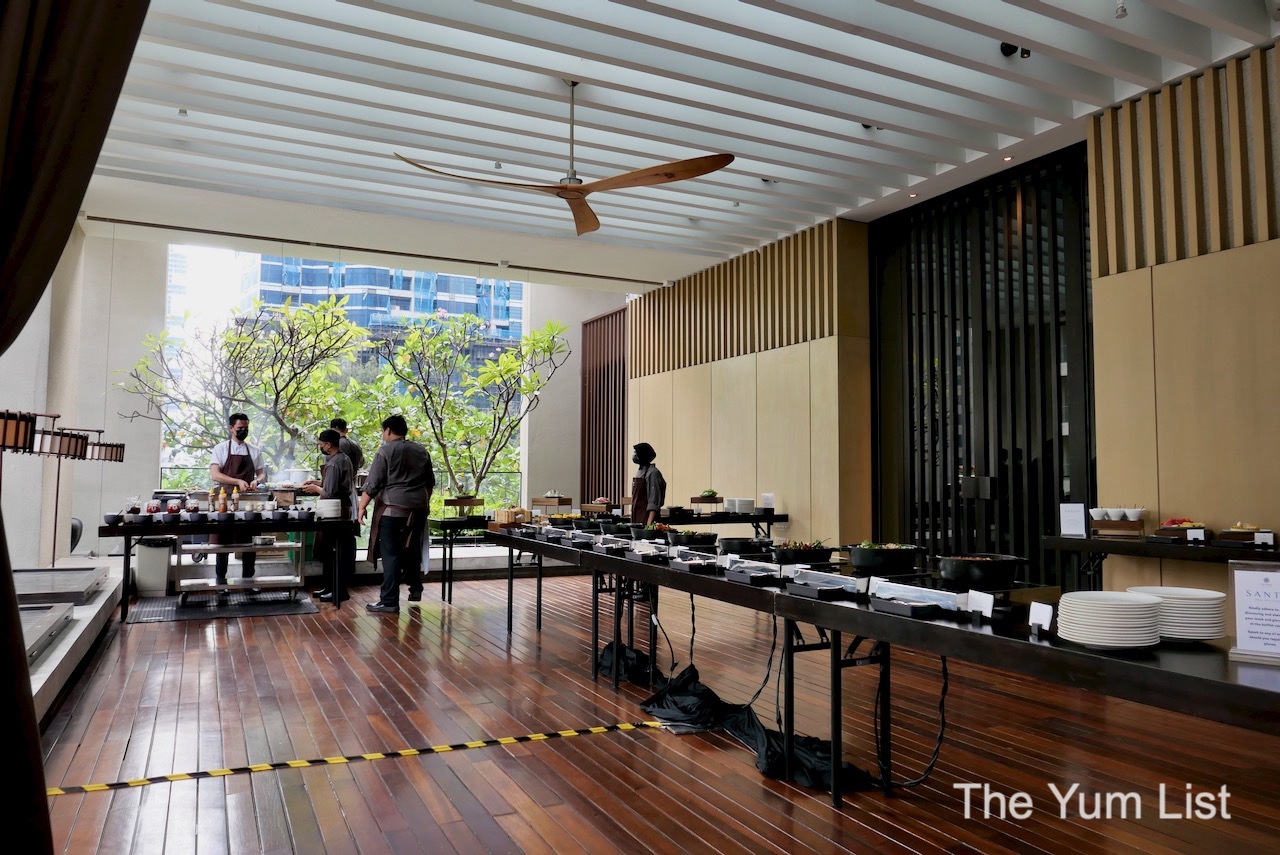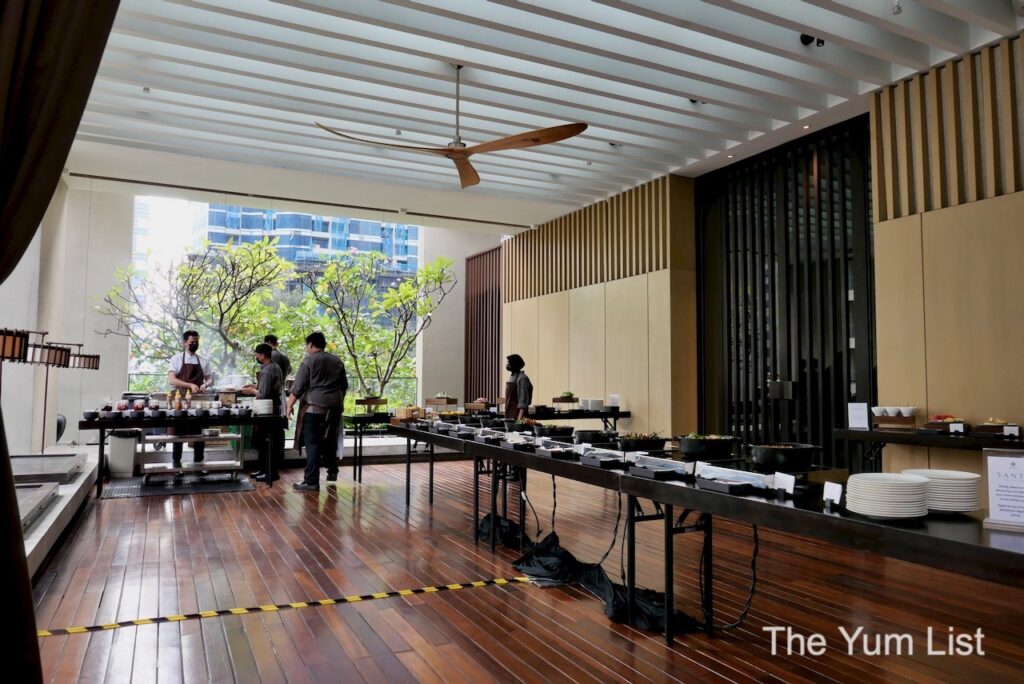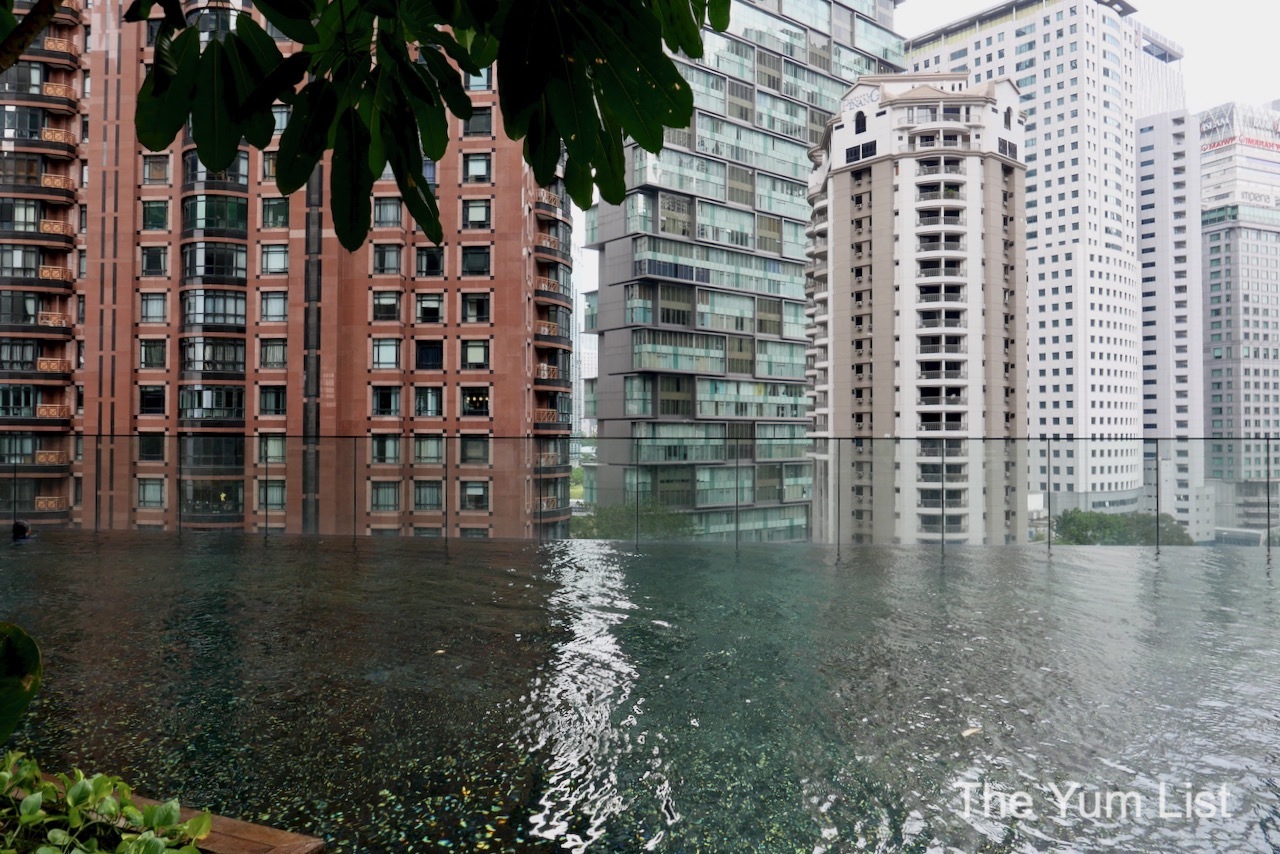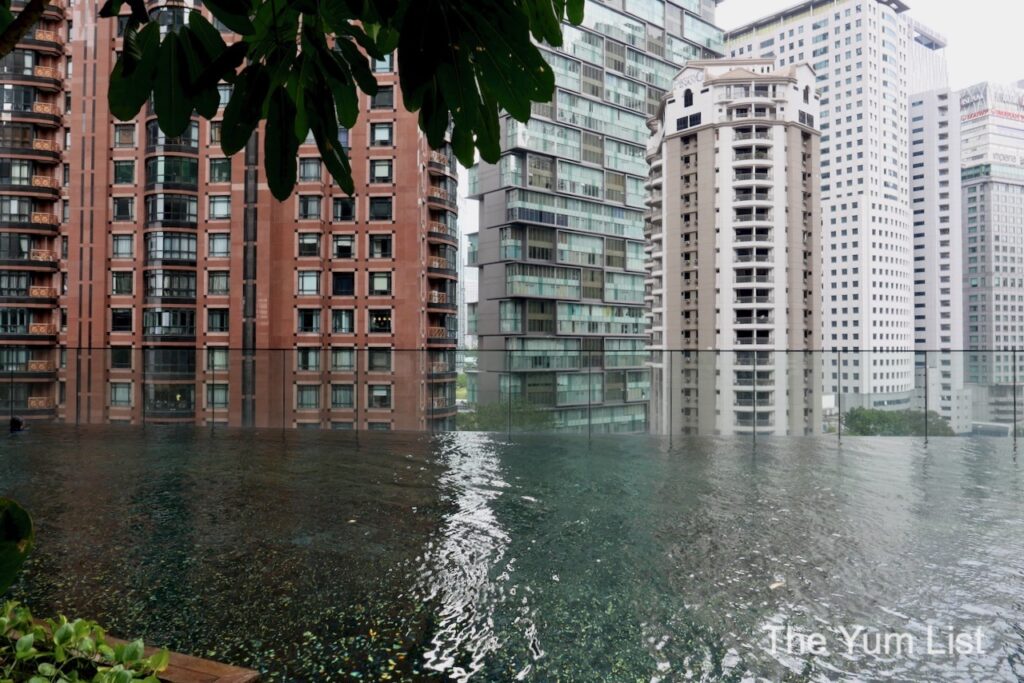 BBQ Brunch by the Pool KL, The RuMa's Santai Pool & Lounge
Every Sunday between 11:30 am, and 3:30 pm, the team at The RuMa Hotel and Residences hold a poolside barbecue brunch at Santai Lounge. The infinity pool borders an open area with lounge-style chairs and low coffee-level tables. Cross ventilation along with ceiling fans foster a pleasant breeze that skims the top of the water and instantly cools the air. It's covered, so both rain and sunproof, while at the same time allowing for the alfresco setting that we so crave. The casual vibe is perfect for leisurely barbecue fare lubricated with some fab wine deals too.
Besides the pleasantness of the environment, the food is precisely what I opt for when given a choice. Chef Tyson Gee has worked diligently, building relationships with local producers. His goodwill and efforts in tracing goods to their source are evident in the variety and freshness of dishes found in the BBQ brunch by the pool.
Things are kept simple with three sections – salads, from the grill and desserts.
Salad
I am in all of my glory with the diversity of veg in the salad line-up. There is absolutely no packet three-leaf mix or iceberg lettuce here. The range of flavours found in the plant world is celebrated with abundant gratitude. Charred cauliflower has a lovely smokiness to it and sits with hummus, red onion and mint. Instead of the typical olive oil topping, grilled zucchini is accompanied by whipped tahini and pomegranate. The watermelon, feta, and mint salad has something extra and oh so lovely, spearmint! Gosh, we have to use more of this wonderfully aromatic herb. Shaved cabbage, carrot and sesame are given a delicious kick with kimchi dressing. Sourdough is the perfect companion for baby gem lettuce and anchovy dressing. The potato salad is gifted life with gherkins, dill and spring onions. And, lastly, I finish off my filling of greens with grilled asparagus, balsamic and ricotta.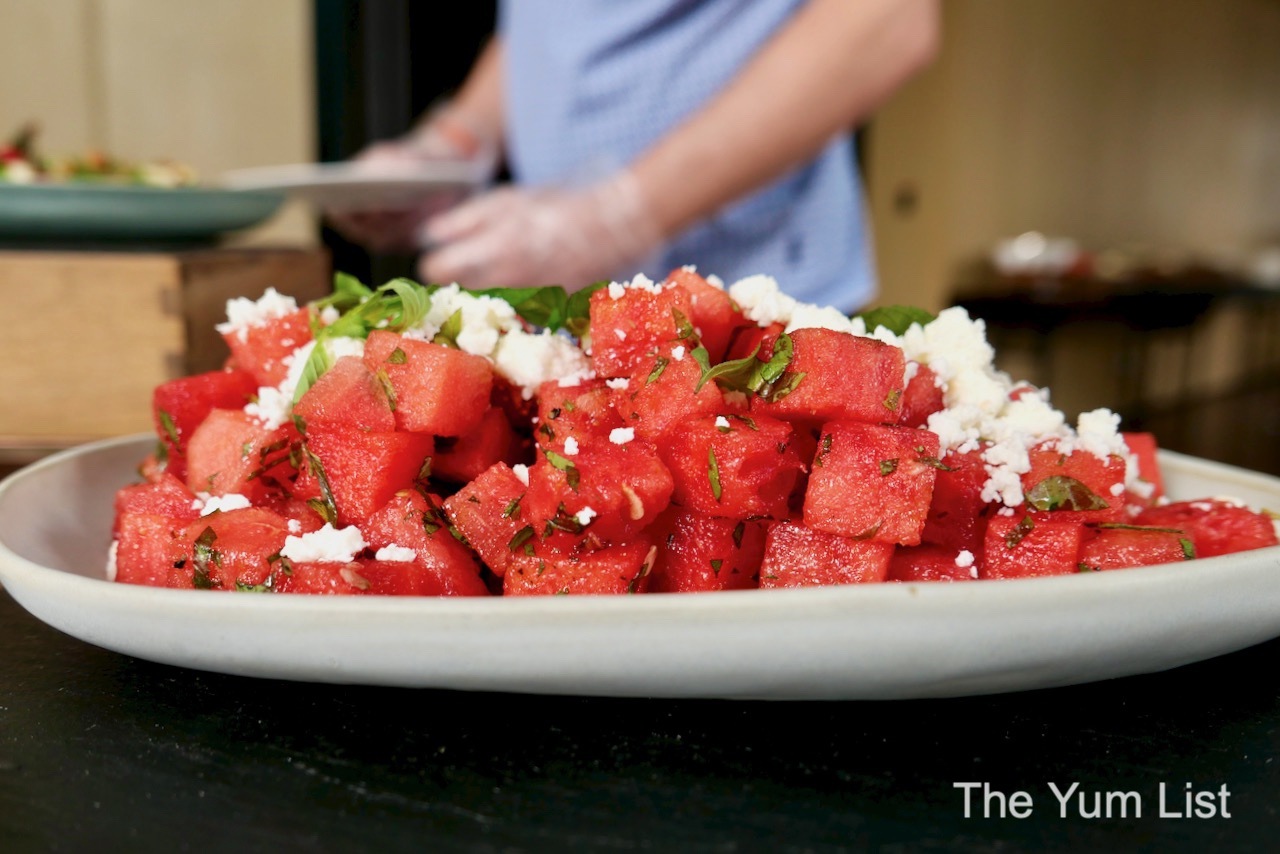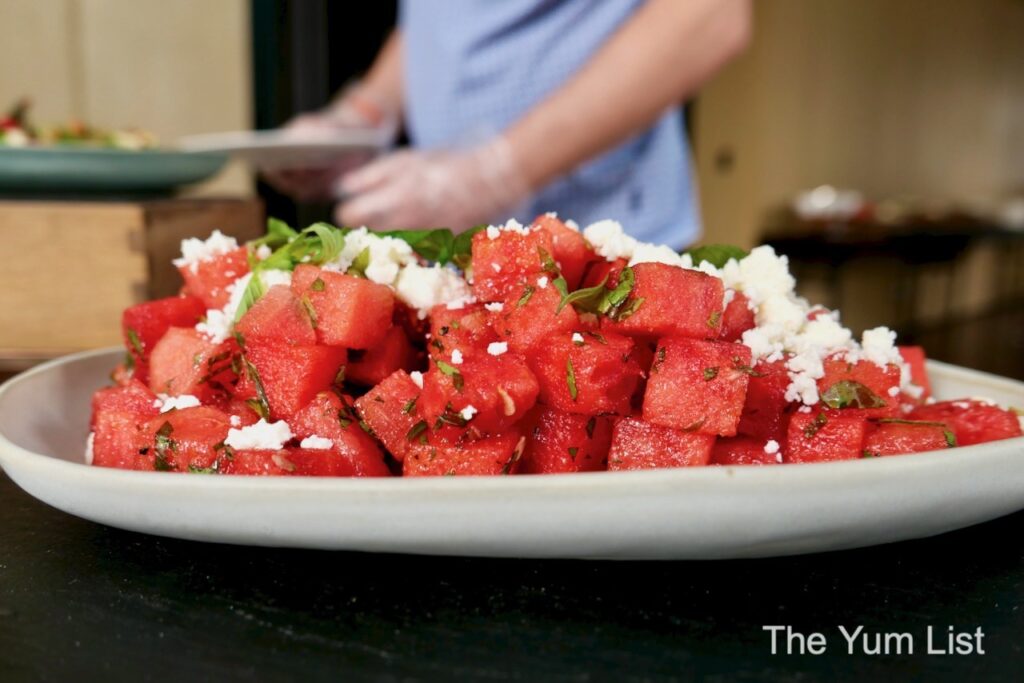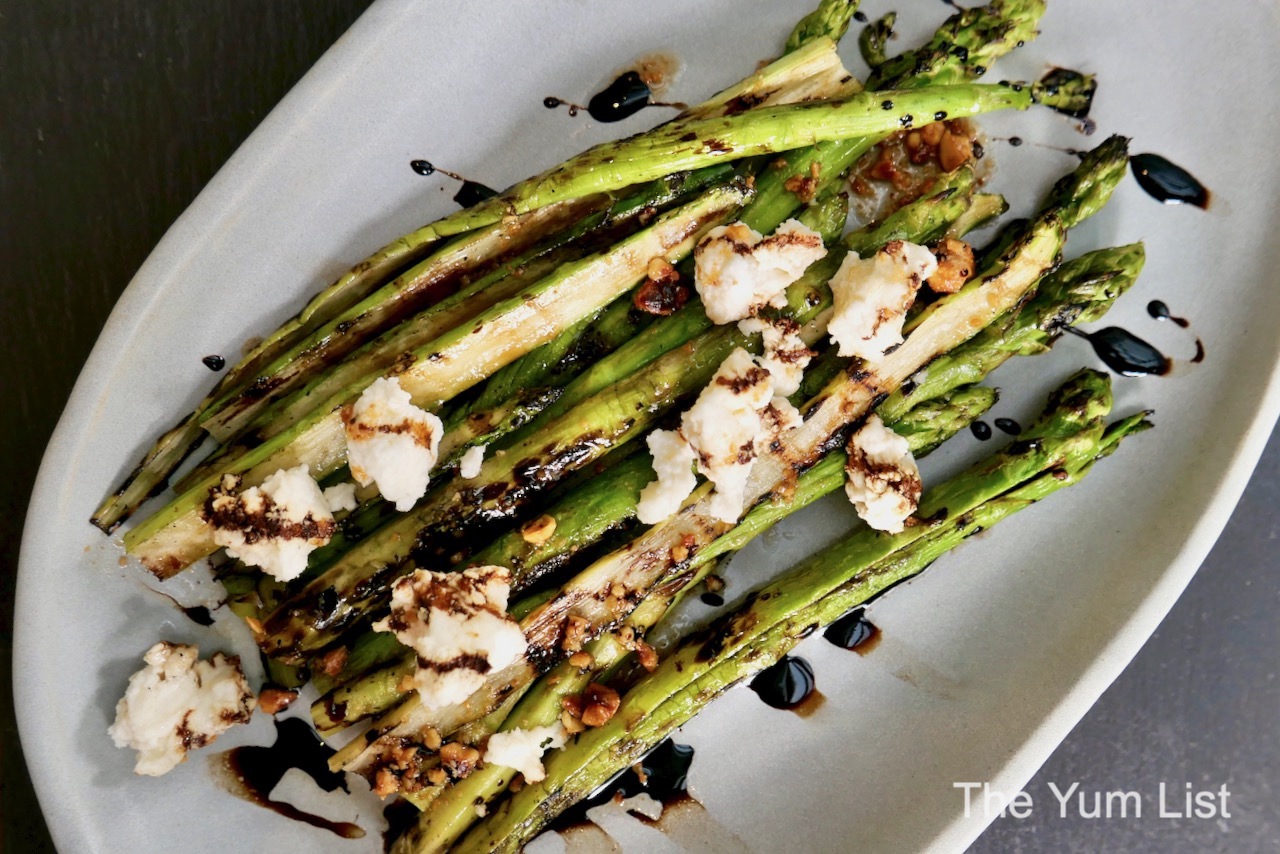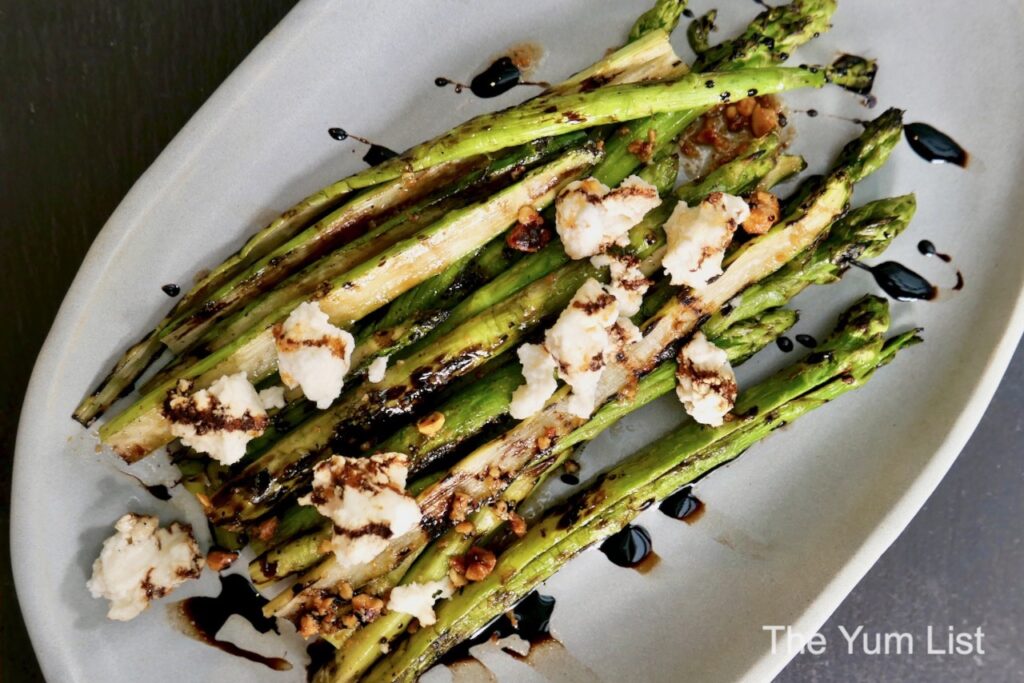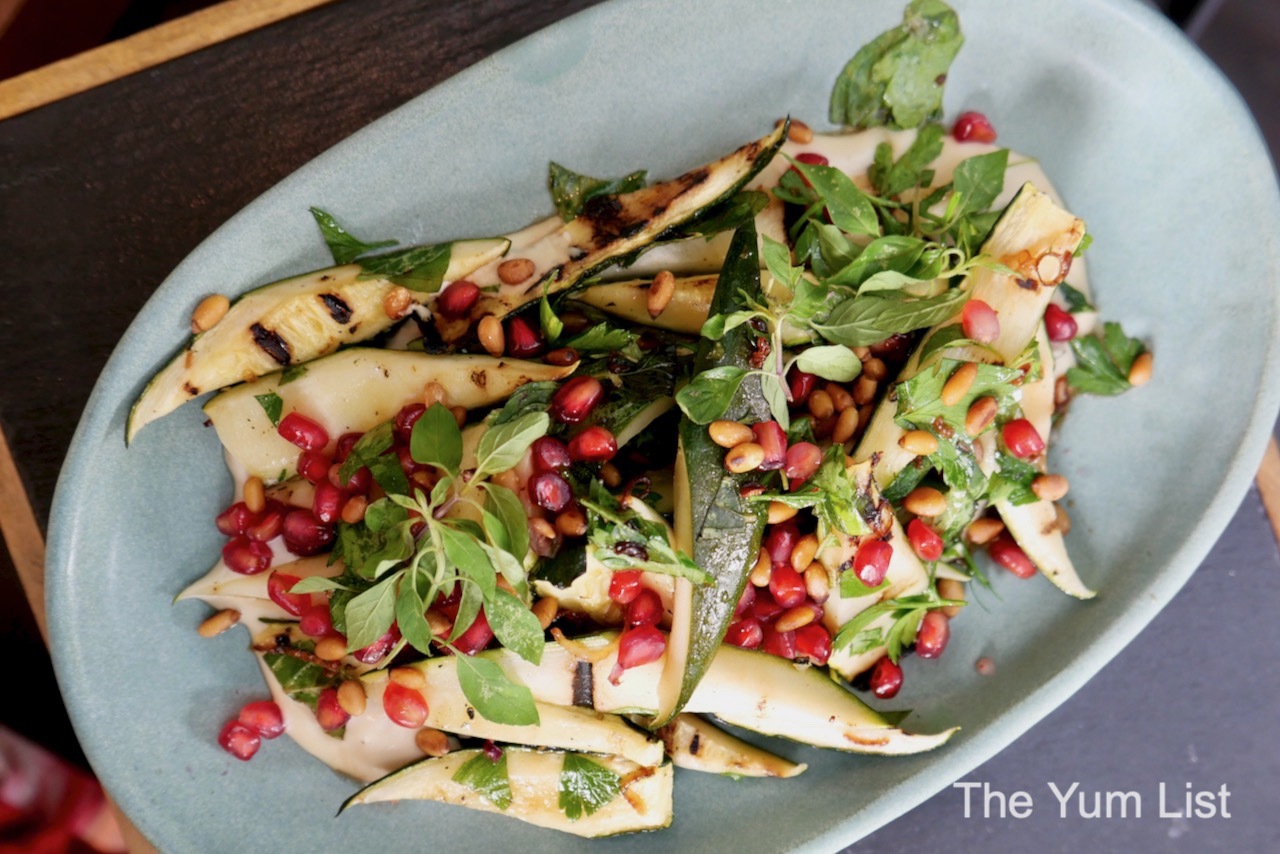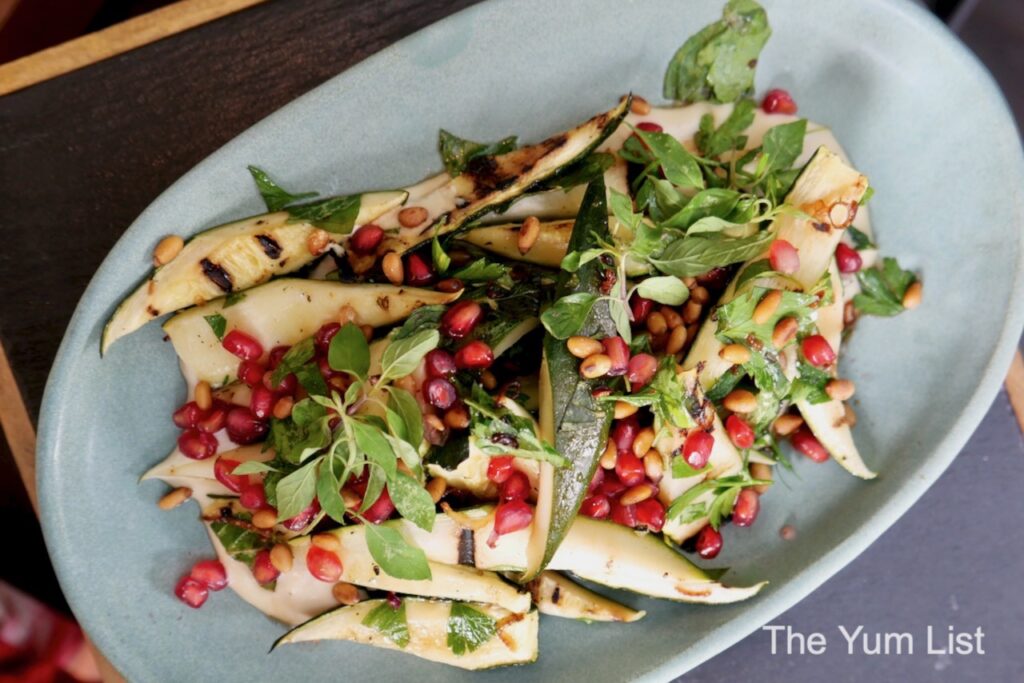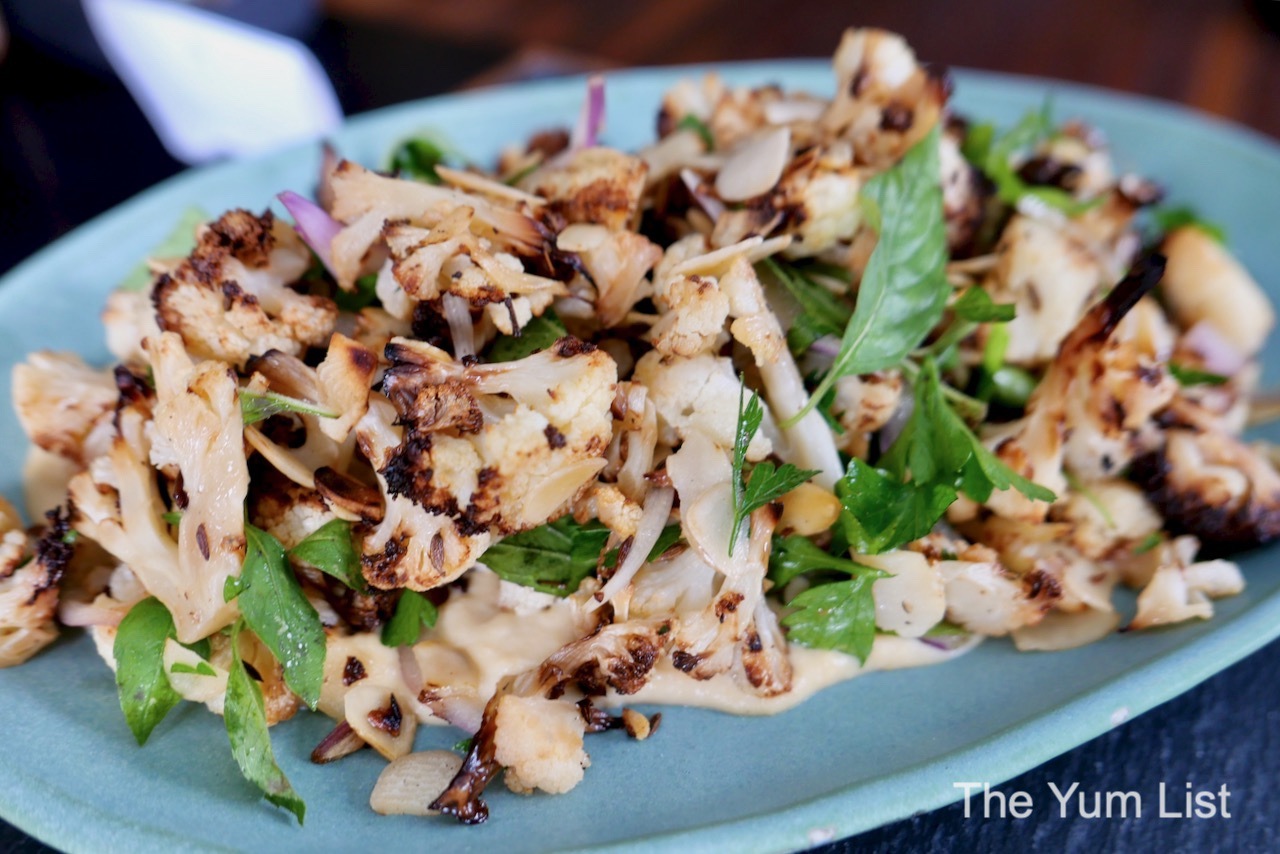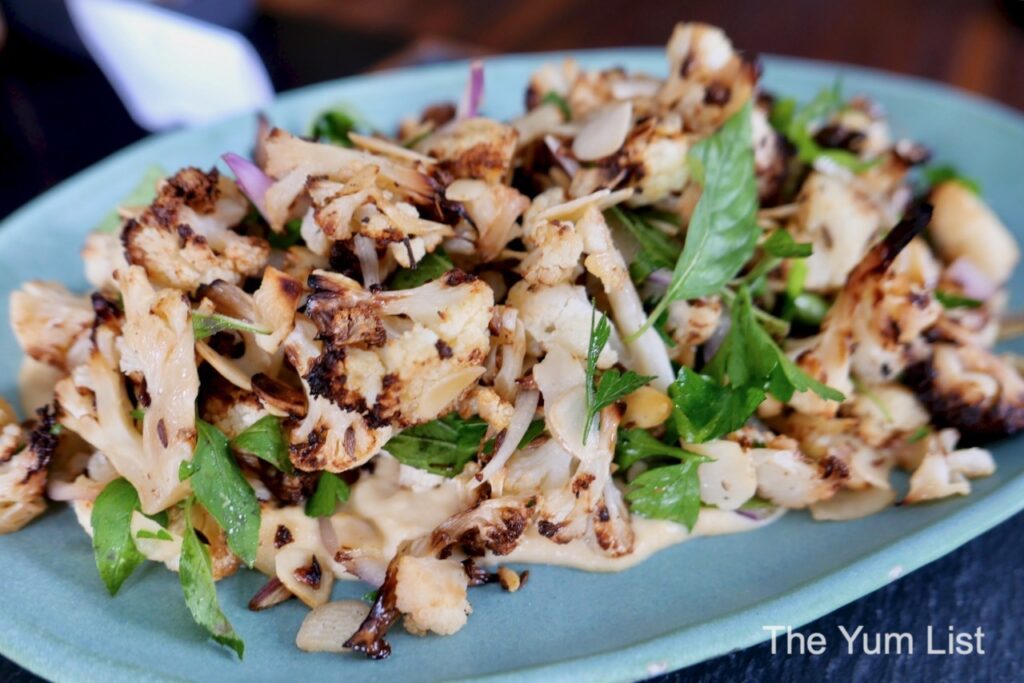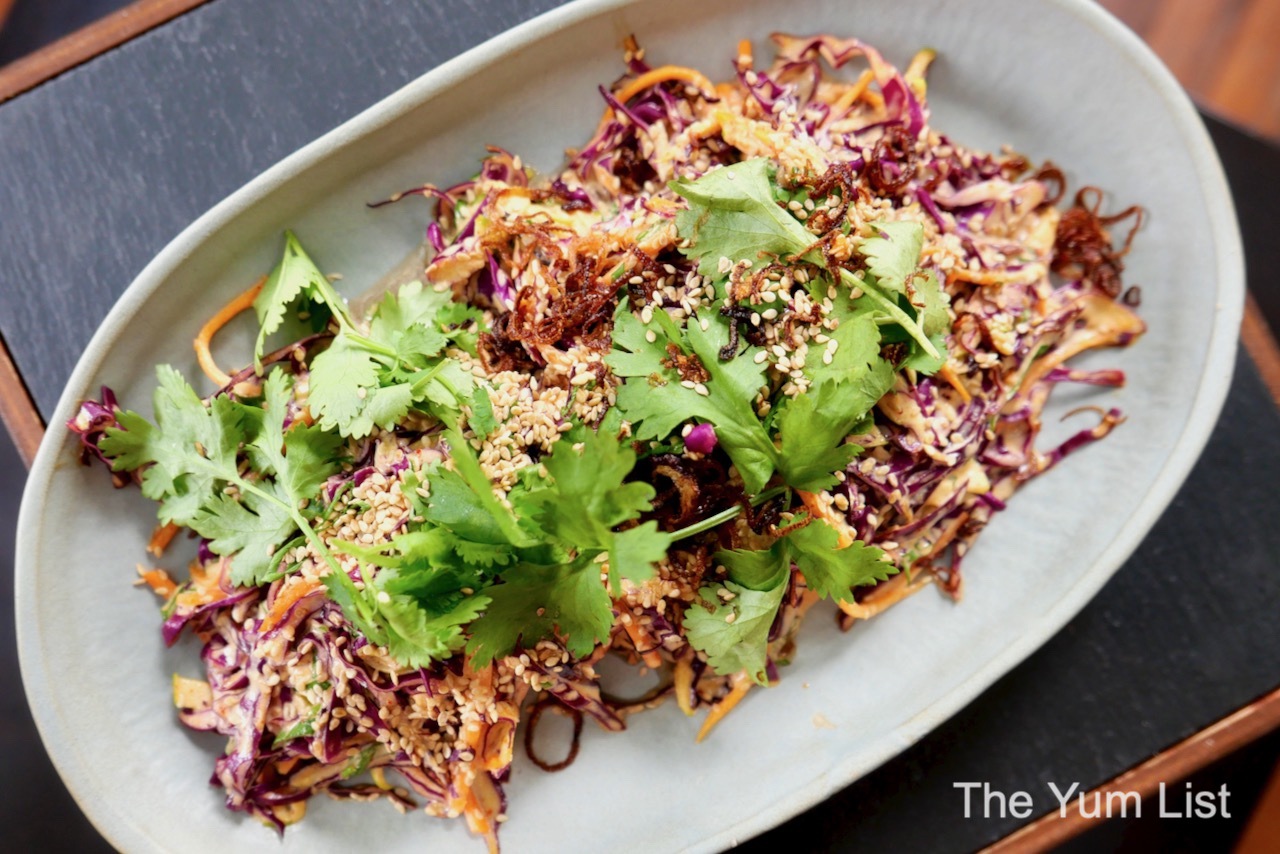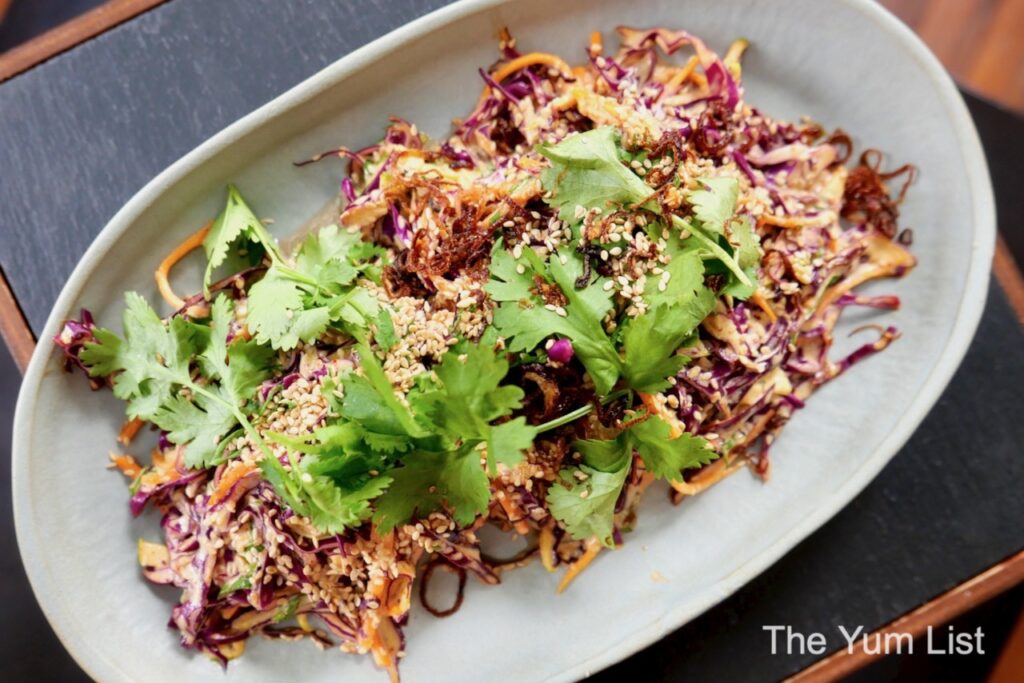 BBQ Brunch by the Pool KL – From the Grill
While the plant world is my domain, hubby falls comfortably with Team Grill. Again, here we admire the quality of protein treated with respect and seasoned to complement rather than overwhelm the natural flavour. Chicken and blue tiger prawns are found on skewers as satay. The half-shell scallops in caramelised butter are hugely popular. The spiced lamb kebabs in arrabbiata sauce, grilled chicken wings and smoky bean stew (love this) are packed with flavour. Fish lovers will be happy with seabass with pineapple relish and salmon in teriyaki sauce with nori. And, channelling the Americas are chicken tacos with jalapenos and avocado crema, mac and cheese, and corn on the cob with chipotle lime butter.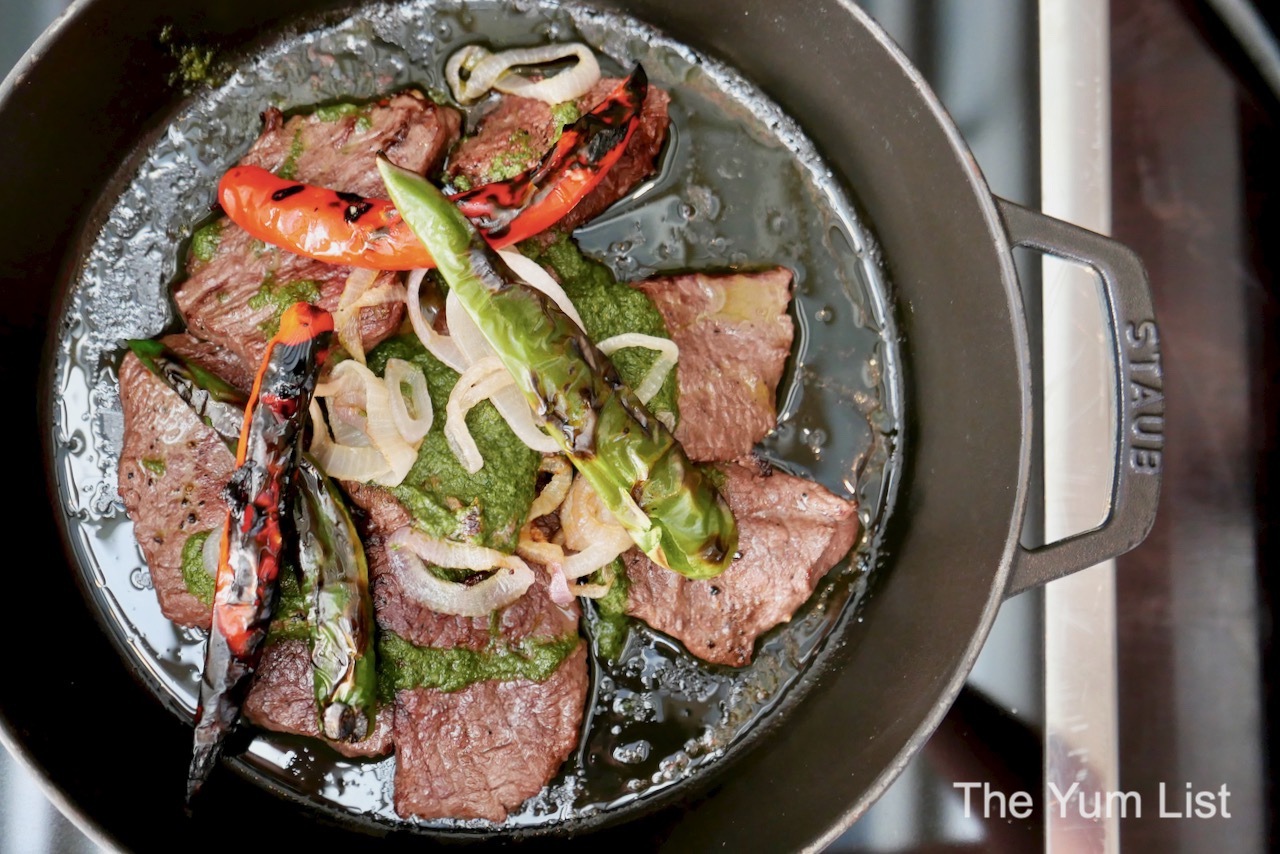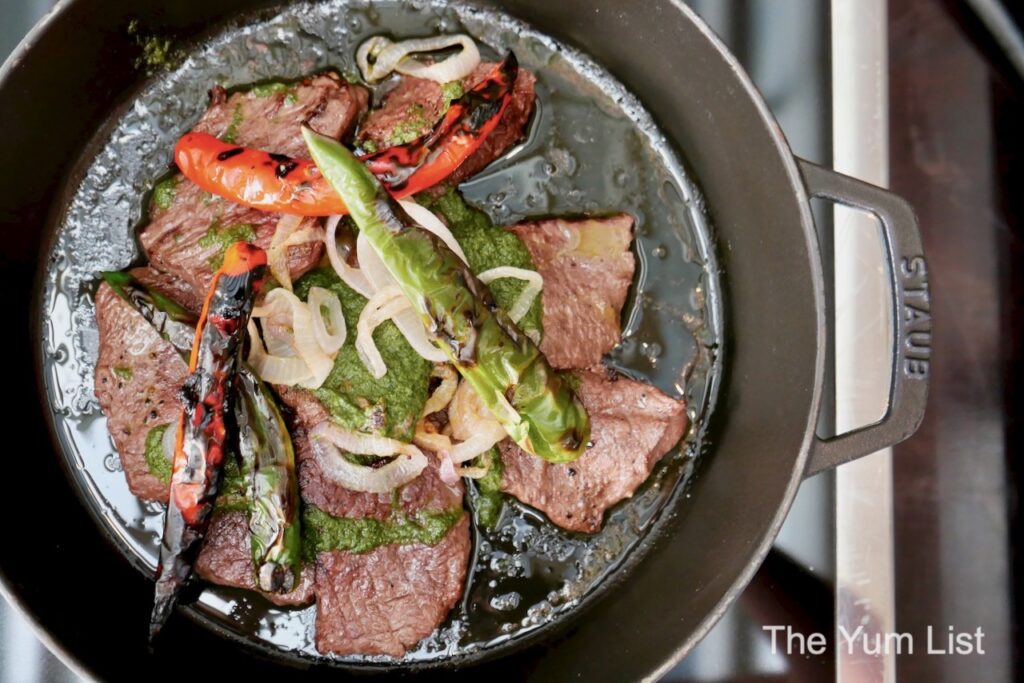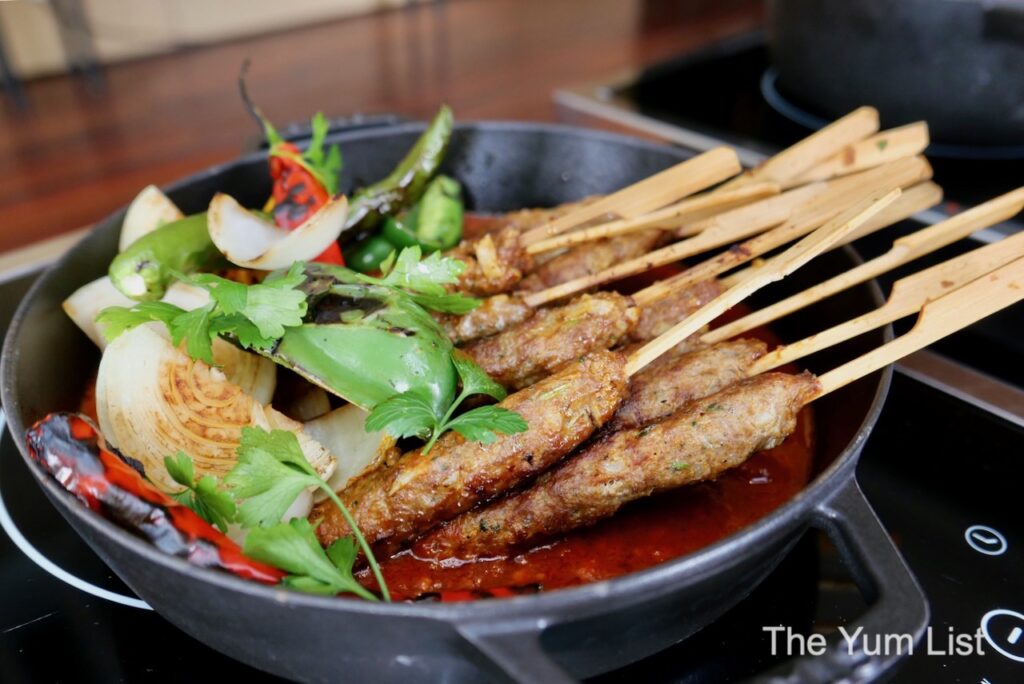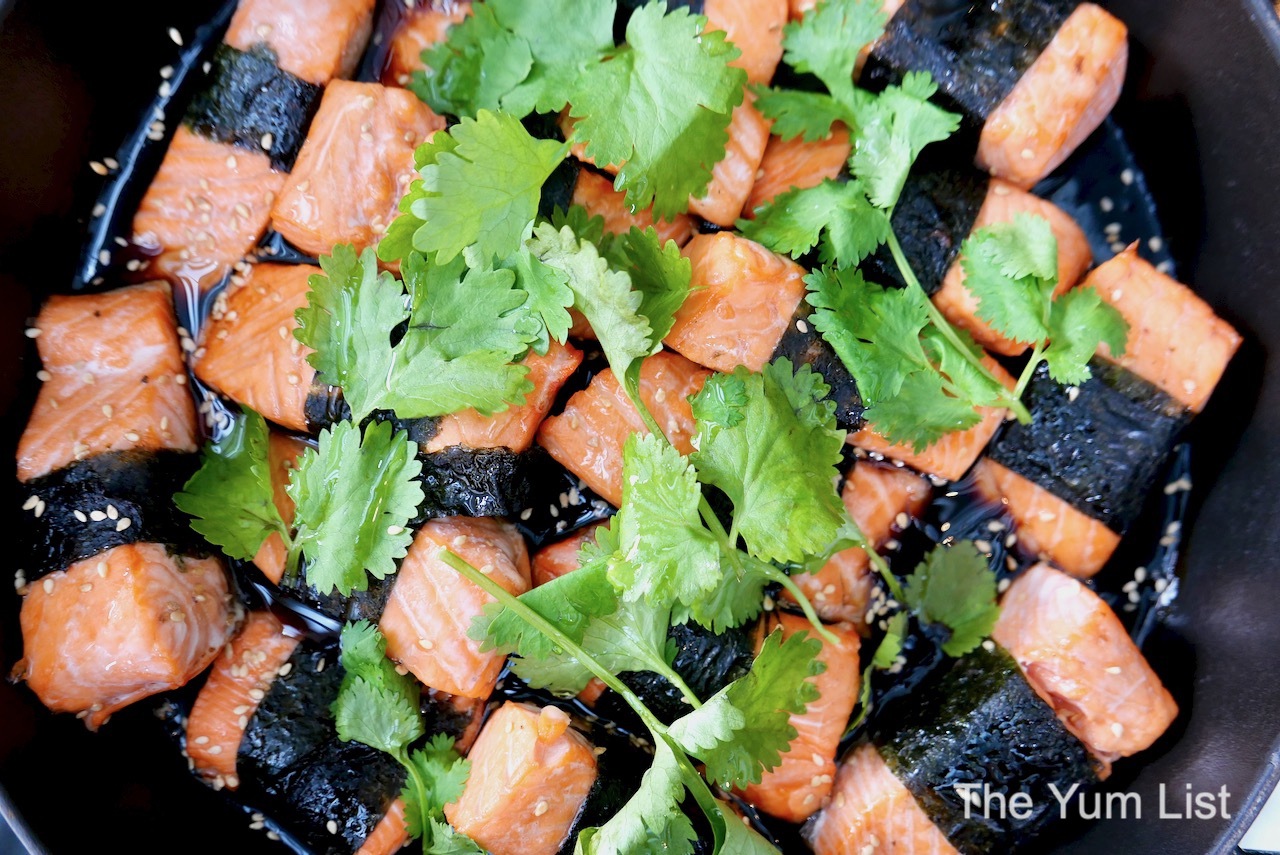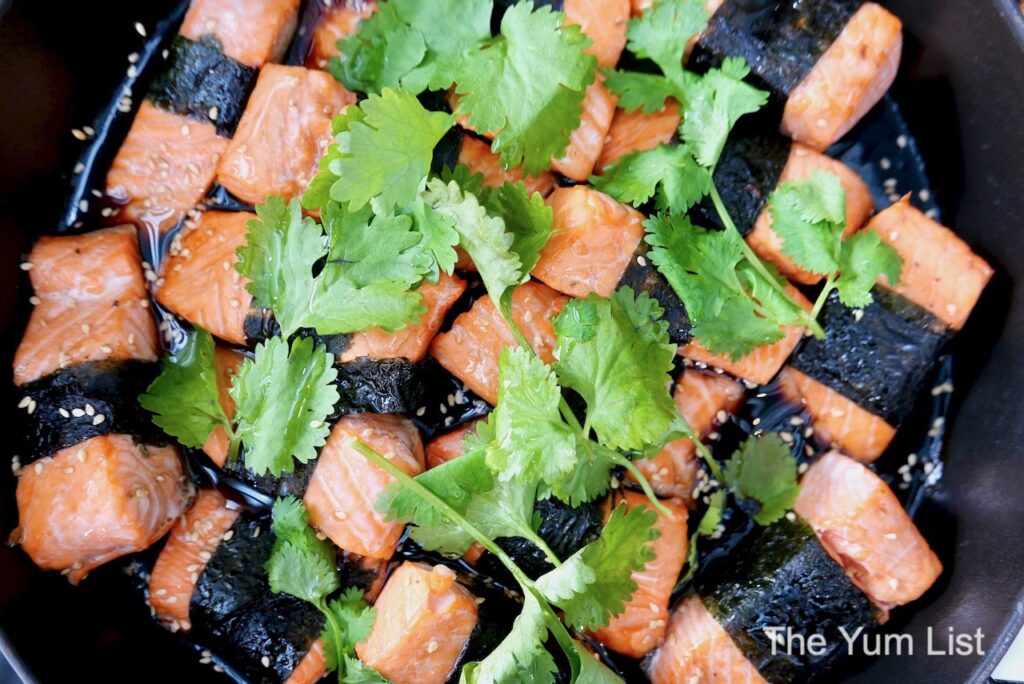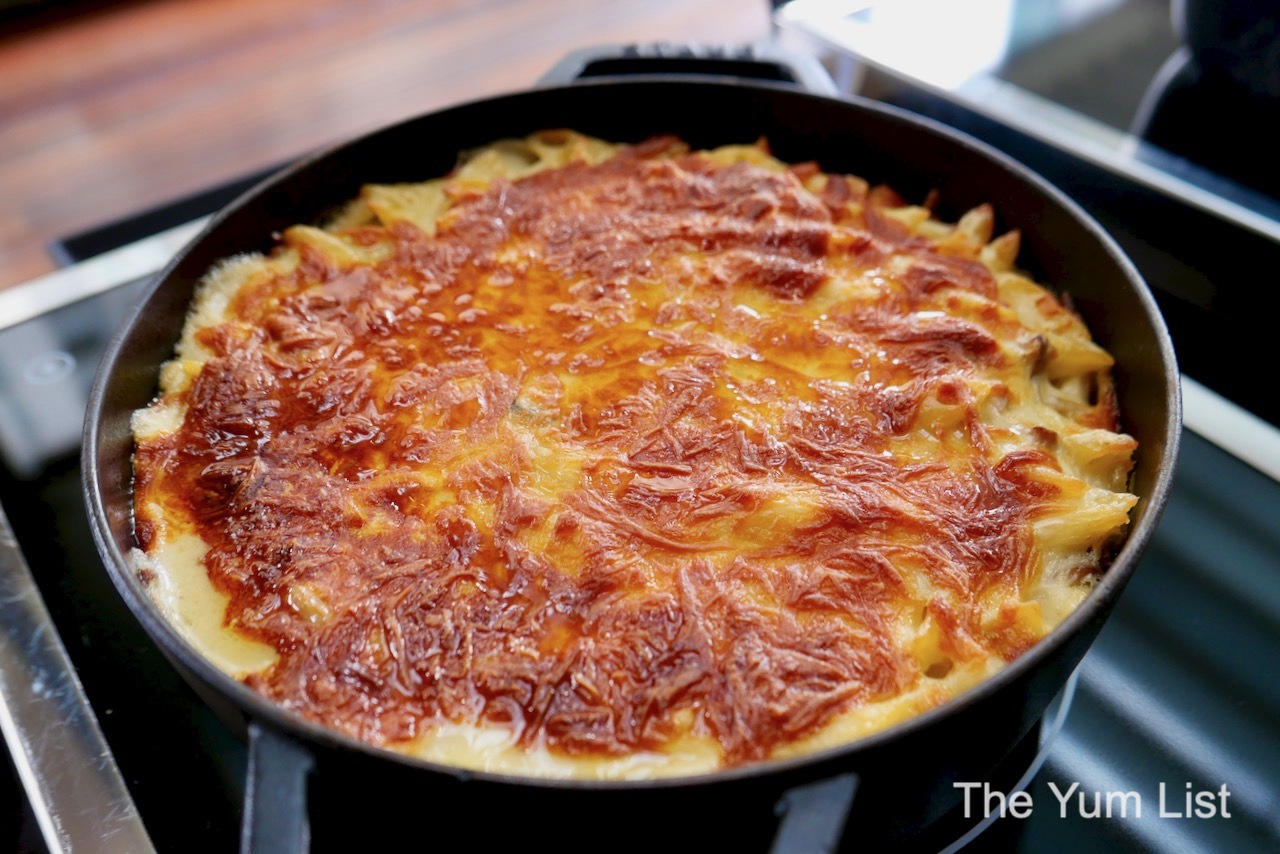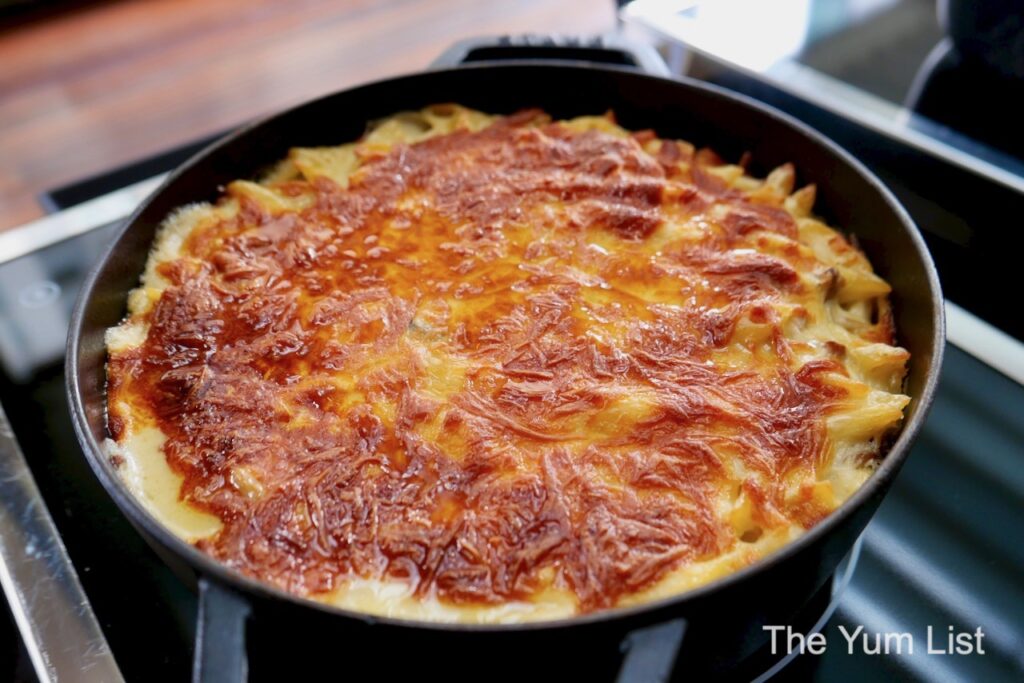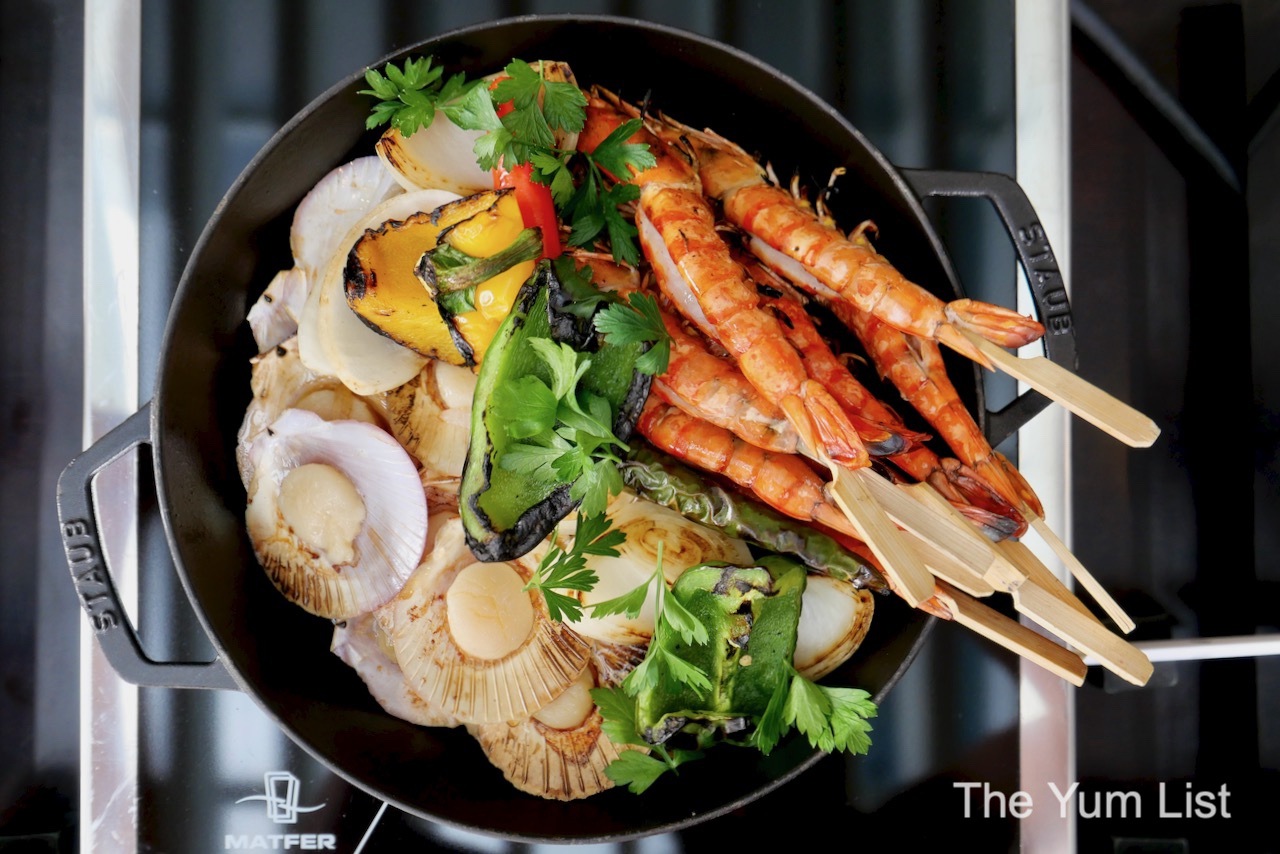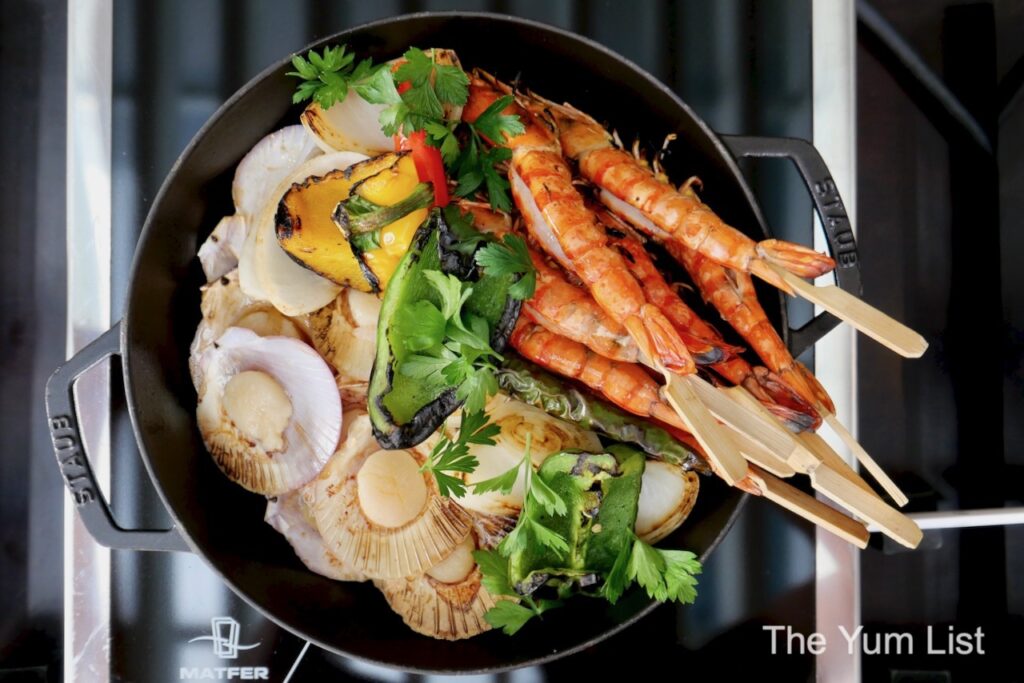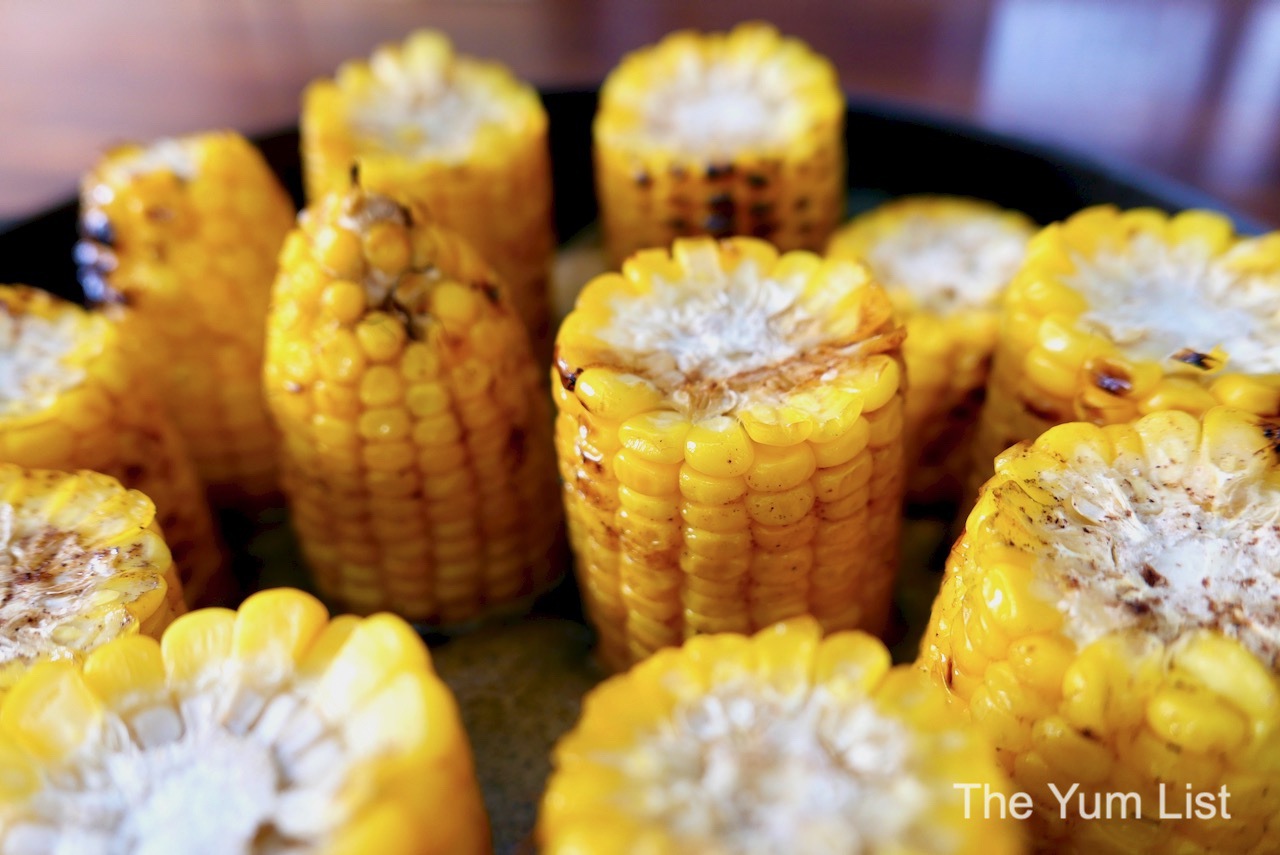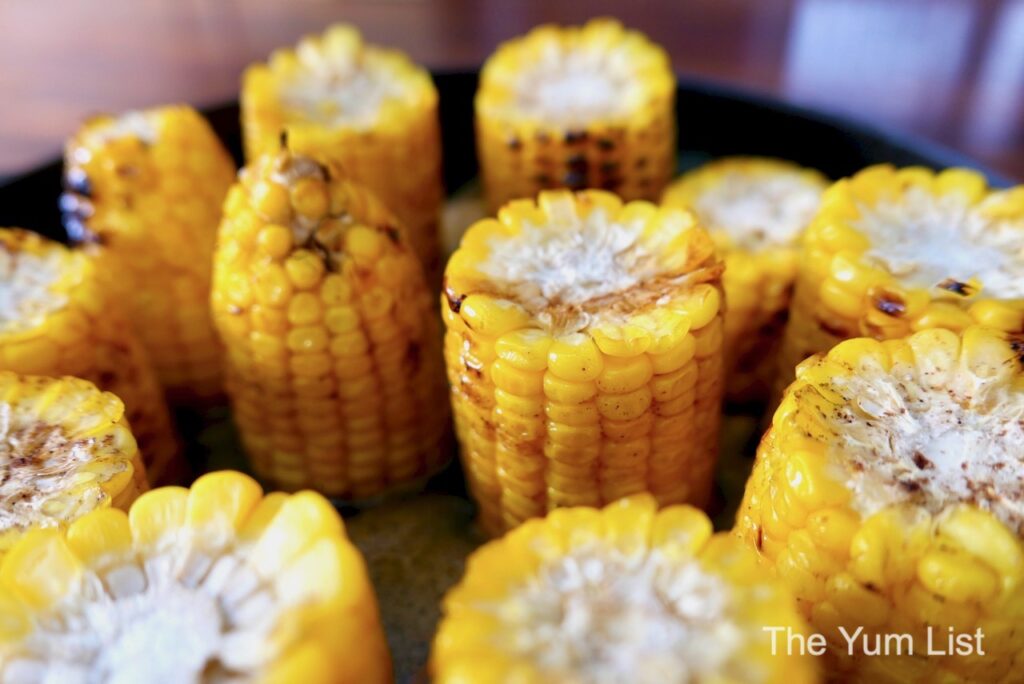 Dessert
Usually, we'd be pretty content to stop right here and perhaps finish off with the final sips of a glass of wine. However, the dessert spread is too beautiful not to at least take a small sample. Cherry clafoutis, exotic fruit pavlova and strawberry shortcake are eye-catching with their fruit toppings. Moist chocolate cake and vanilla cream caramel should keep the traditionalists happy. There's fresh fruit for me, and homemade ice cream seems to put smiles on the face of many guests.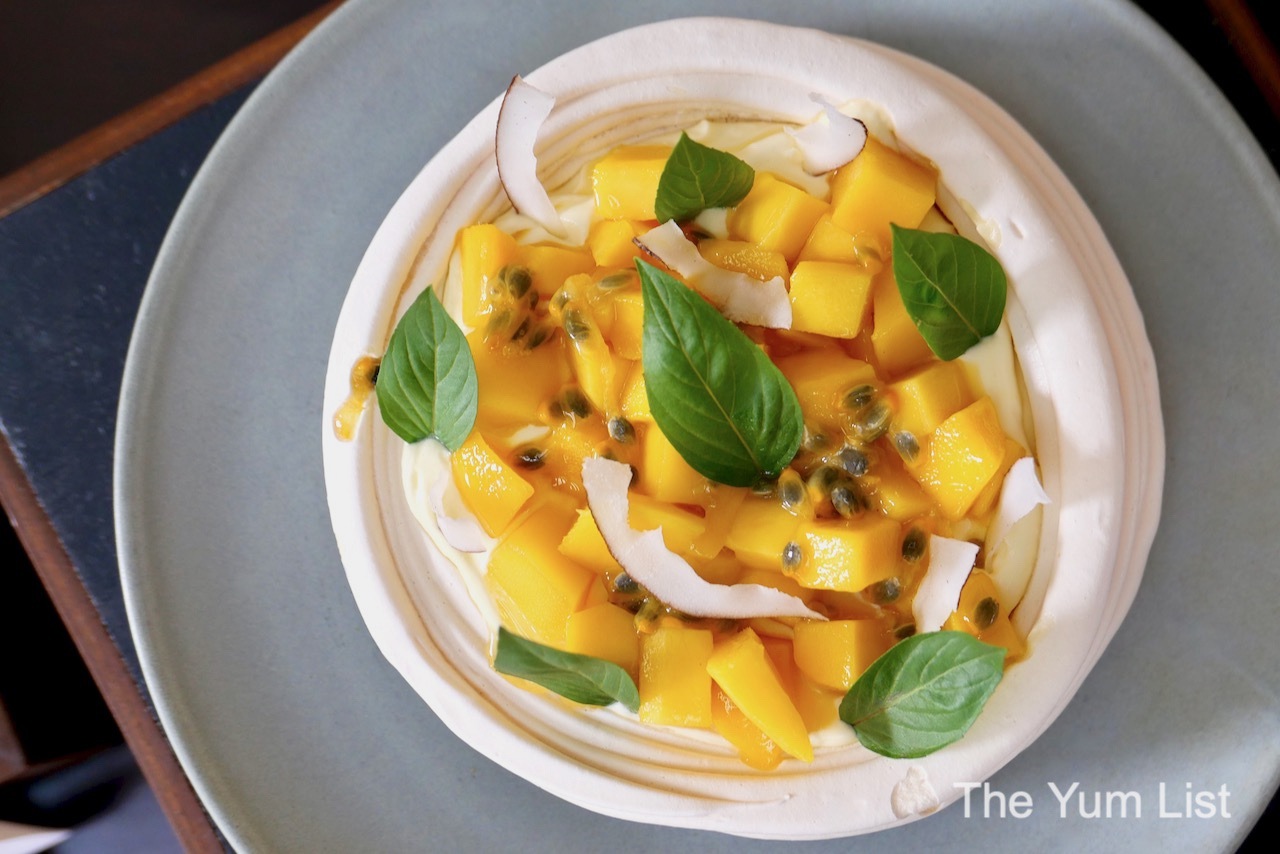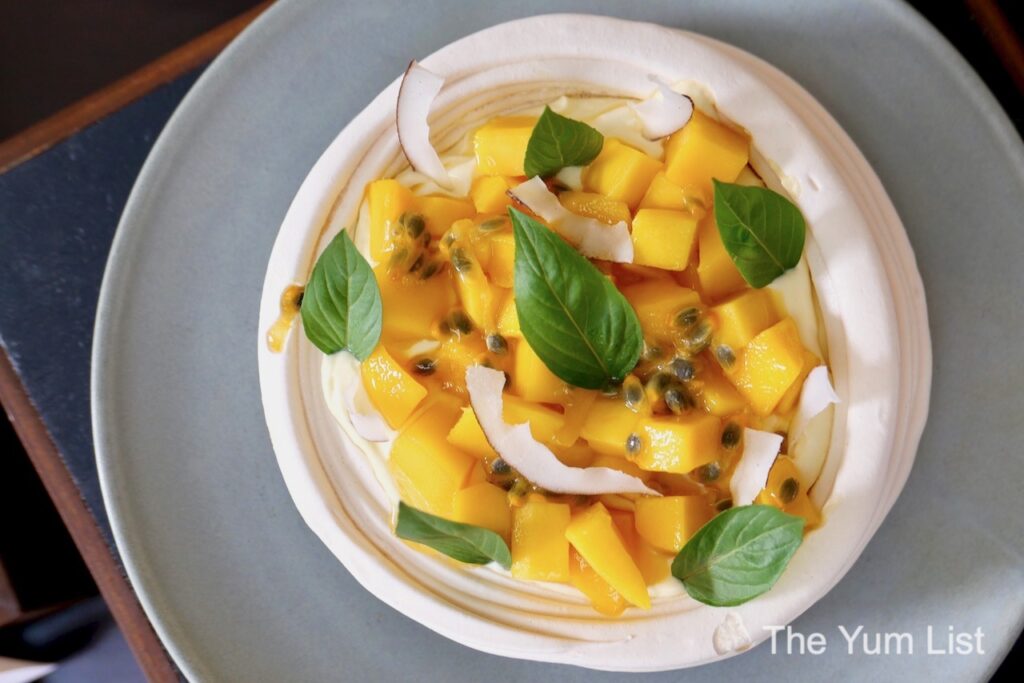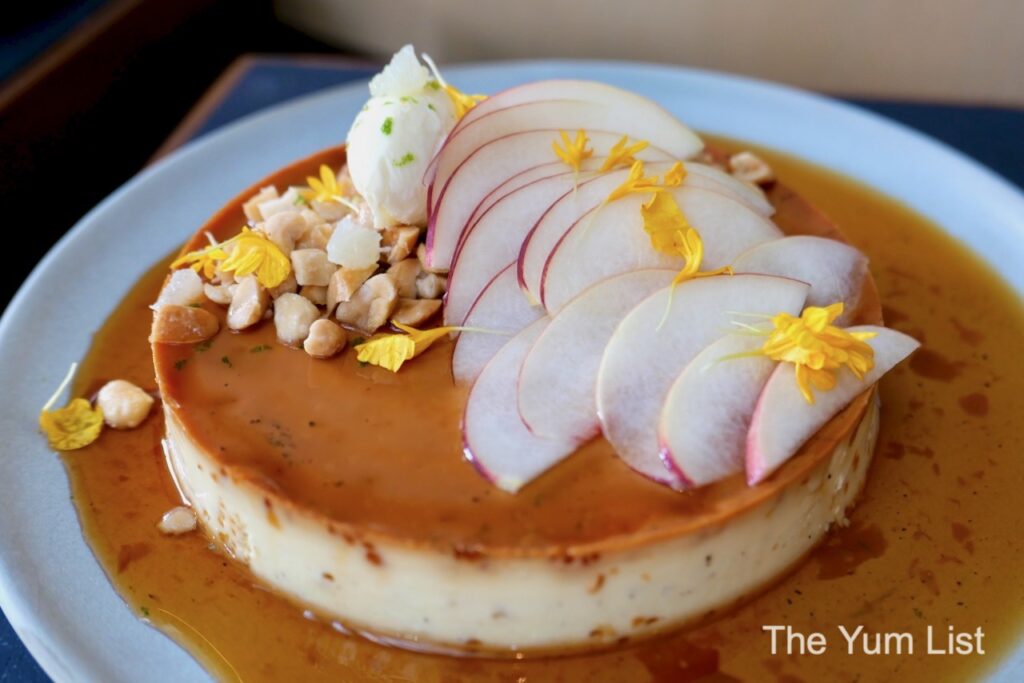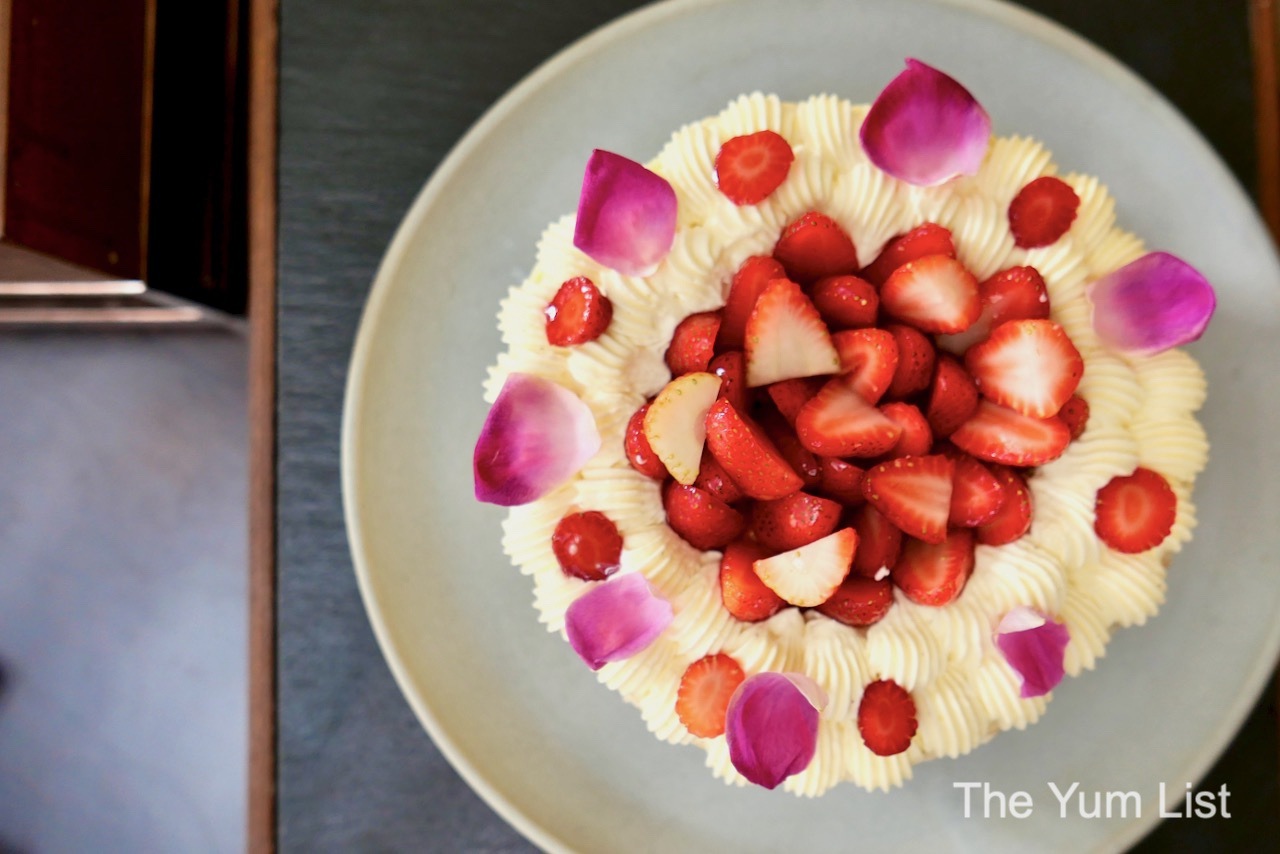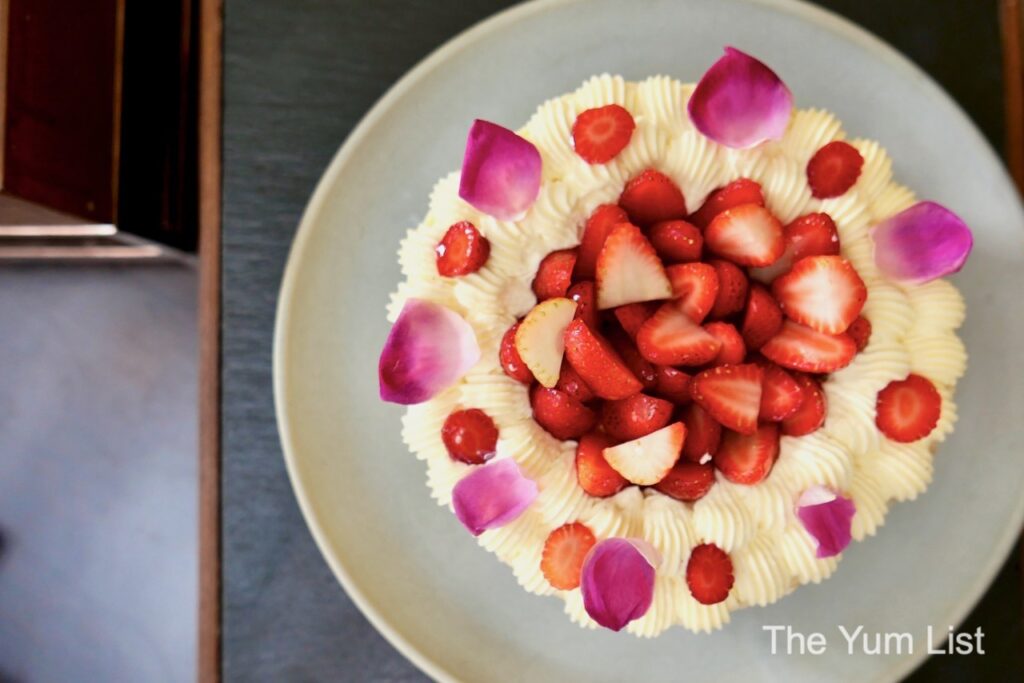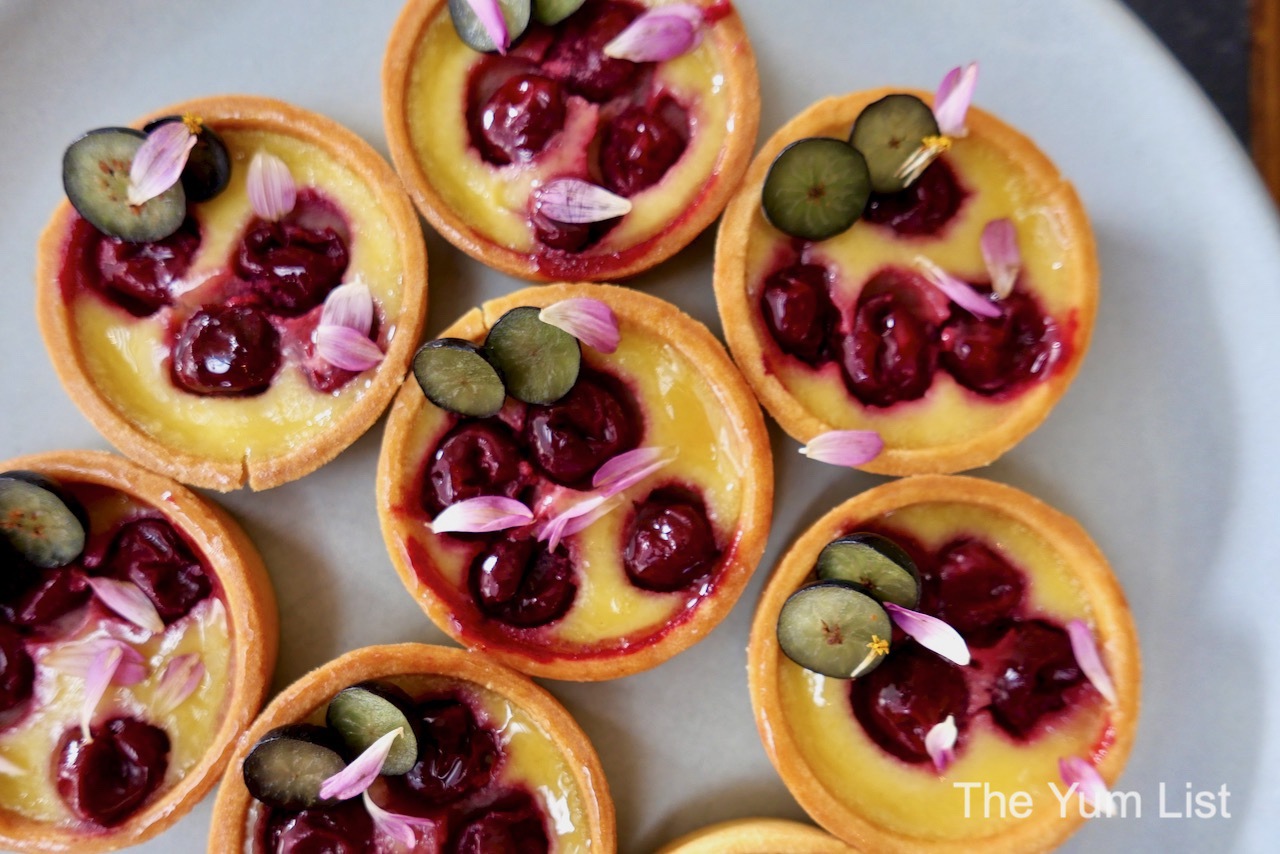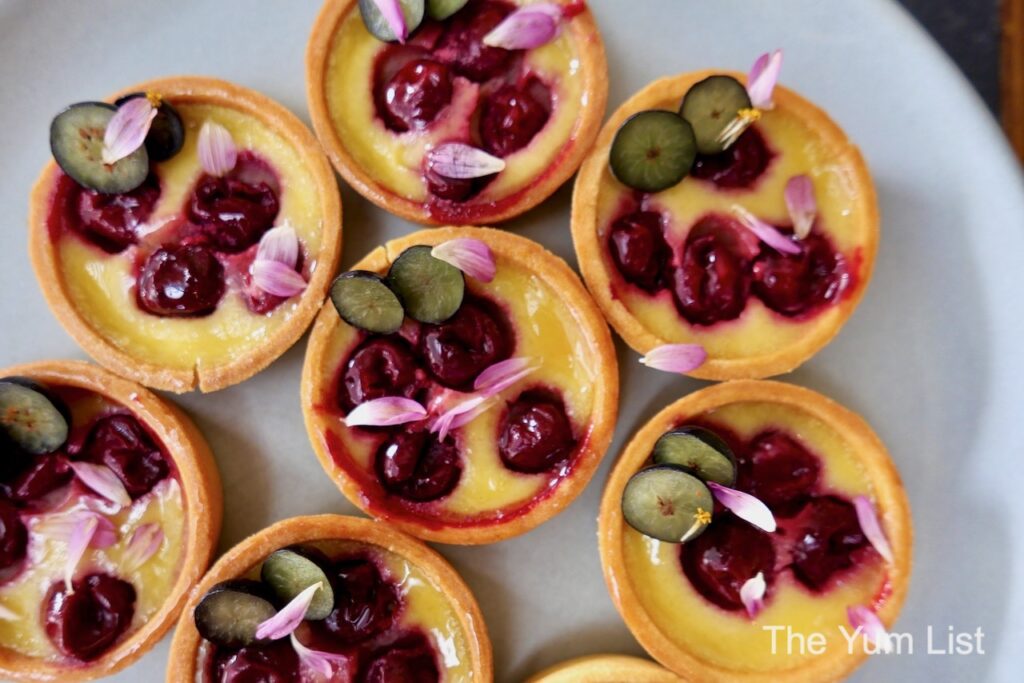 Drinks
Tea, coffee and soft drinks are included in the BBQ brunch by the pool price. For those wanting to spice up the afternoon even further, you can top up the Sunday fun with wine and Champagne promotions. Mumm, Bolli and Pol Roger (all great drops, in my opinion) are priced at RM 380 per bottle. Alternatively, guests might consider some well-priced red or white wine at RM 150 a bottle or RM 250 for two.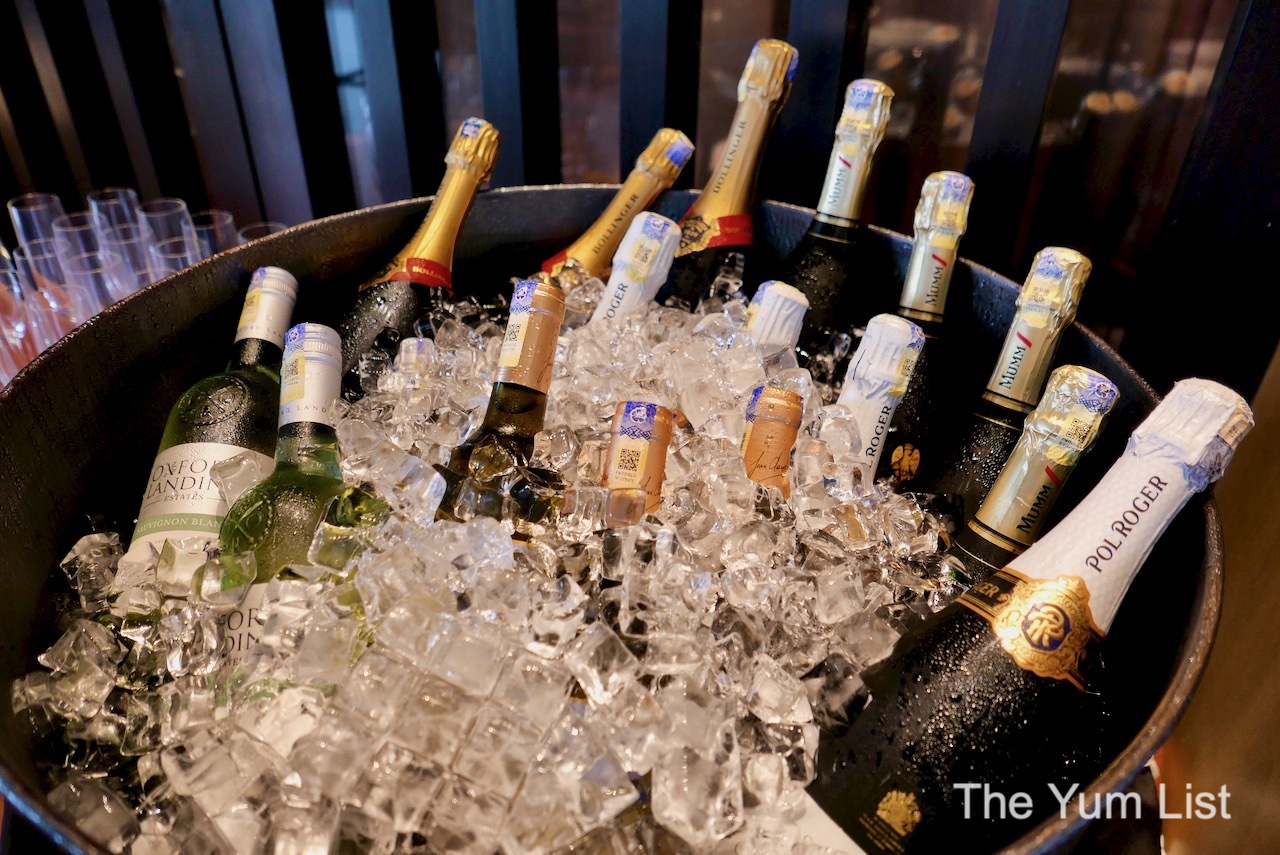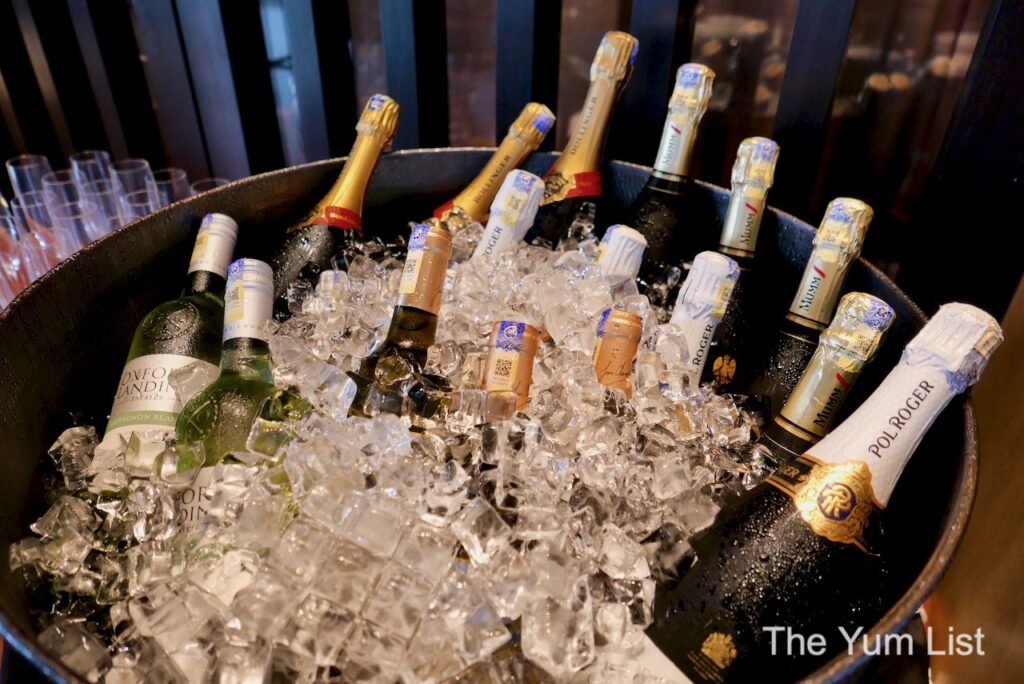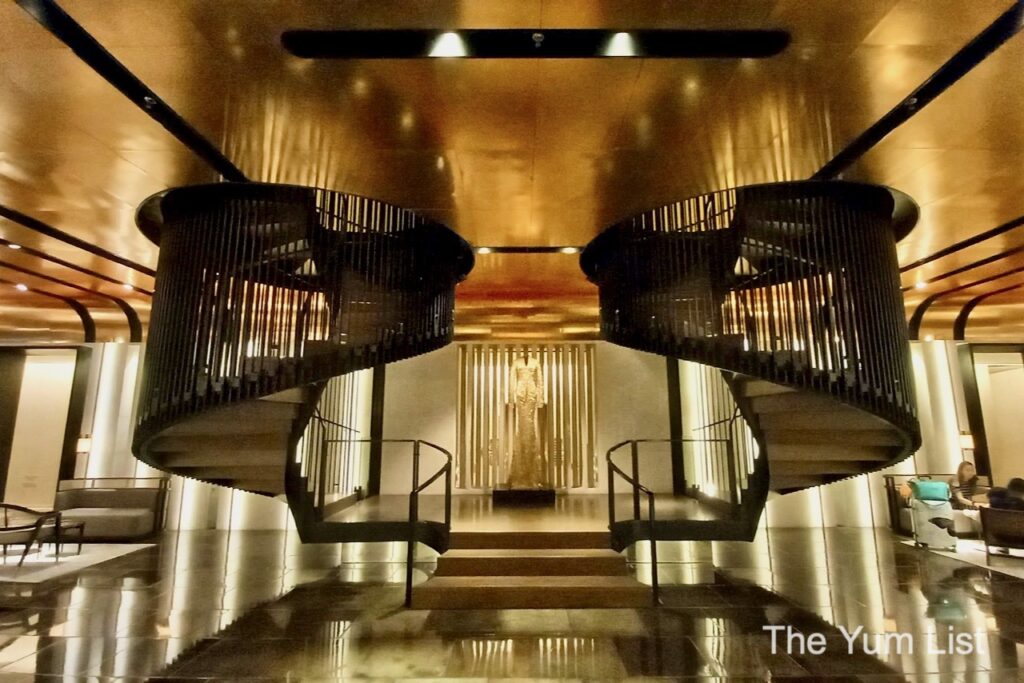 Reasons to visit BBQ Brunch by the Pool at The RuMa: relaxed, breezy setting; simple food done exceptionally well; fresh, wholesome ingredients.
BBQ Brunch by the Pool KL, RuMa's Santai Pool & Lounge runs Sundays from 11:30 am to 3:30 pm. The price for adults is RM 160+. Children aged 5-12 years old are charged RM80+. Reservations are essential. * Use of the pool is restricted to in-house guests
The RuMa Hotel and Residences
Santai Lounge & Pool
7 Jalan Kia Peng, 50450 Kuala Lumpur, Malaysia
+60 3 2778 0888
[email protected]
Find more brunch options in KL here and stay up-to-date with the latest gourmet and travel recommendations for Malaysia here and here.