JustGood Malaysia
Monica Tindall
Whether you order fresh produce or ready-to-eat meals, JustGood aims to shorten the journey from farm-to-fork and improve food quality and traceability. It's ideal for those wanting to eat more mindfully and for everyone who appreciates the full flavour of ingredients that were plucked fresh from the farm (sometimes even within hours of delivery) and grown without chemical pesticides.
The team at JustGood label their meals with a QR code allowing customers to see when the produce was planted, when it was harvested, at which farm and even the name of the farmer. With transparency as one of their fundamental principles, JustGood provides consumers with peace of mind and a quality choice in food purchases.
Just Good Menu
While JustGood does have several meat dishes on the menu (mostly chicken and fish), they serve an admirable number of plant-forward dishes. This is what we focus on today.
To begin, Tomato Wheat Noodles with Cabbage Brochette and Bedegil (RM 20) is listed as a "simple noodle dish", but we find the flavours to be so much more. The noodles themselves are dressed in a deliciously light tomato sauce with shreds of torch ginger and finely sliced red chilli adding an attractive zing. They come with a second bowl of cherry tomatoes, grilled soy-ginger cabbage brochette and garbanzo begedil.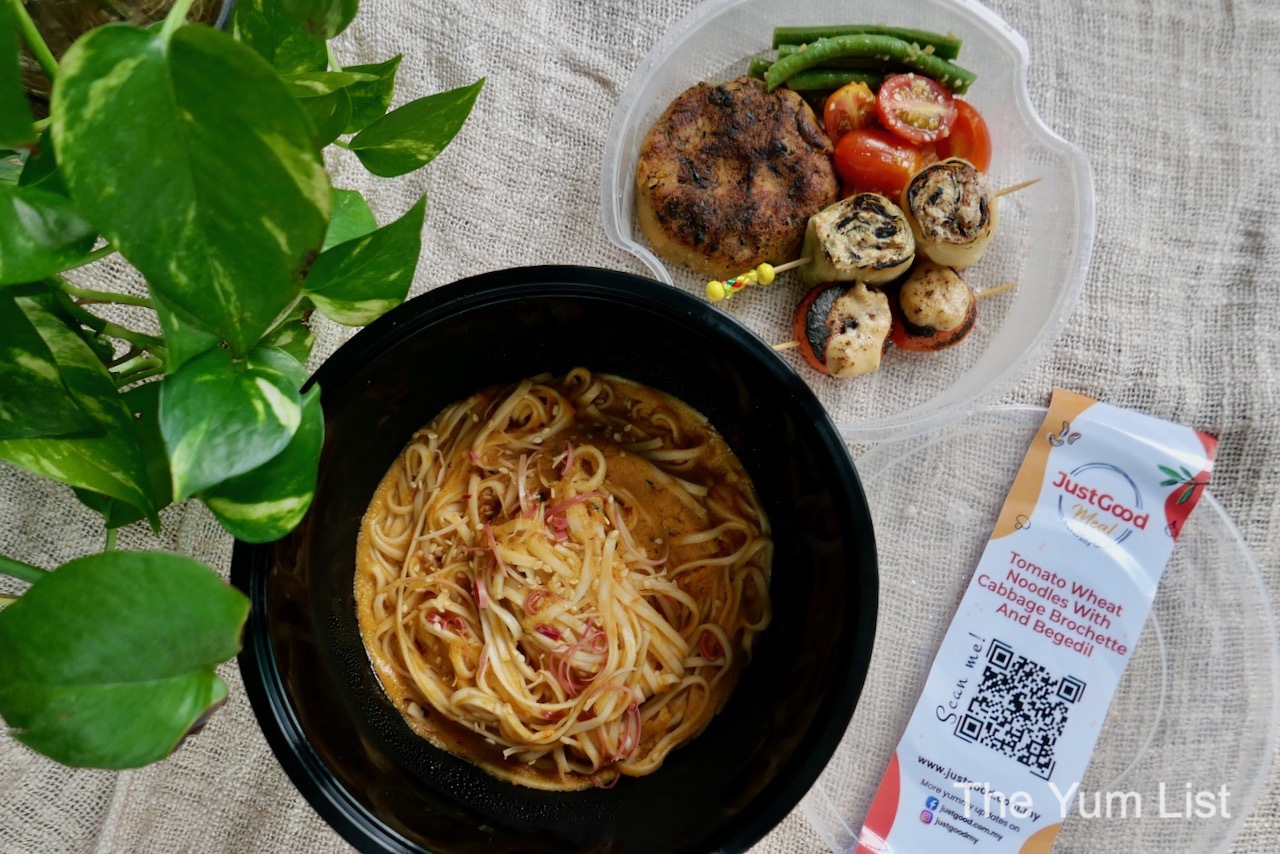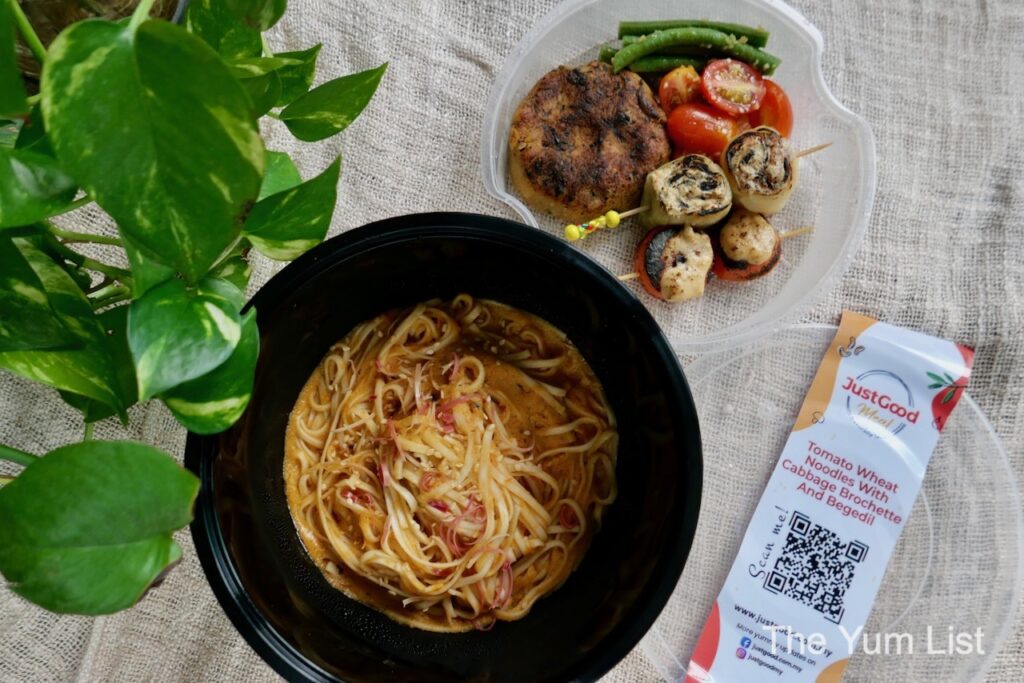 The King Mushroom Rendang (RM 22.90) is highly satisfying. This 'meaty' plant-based rendang features king oyster mushrooms cooked in aromatic gravy. Japanese rice, long beans, cherry tomatoes and fresh coriander provide further variety. However, it's the coconut and ginger torch chutneys, with its layers of rich coconut and floral notes, that are truly memorable.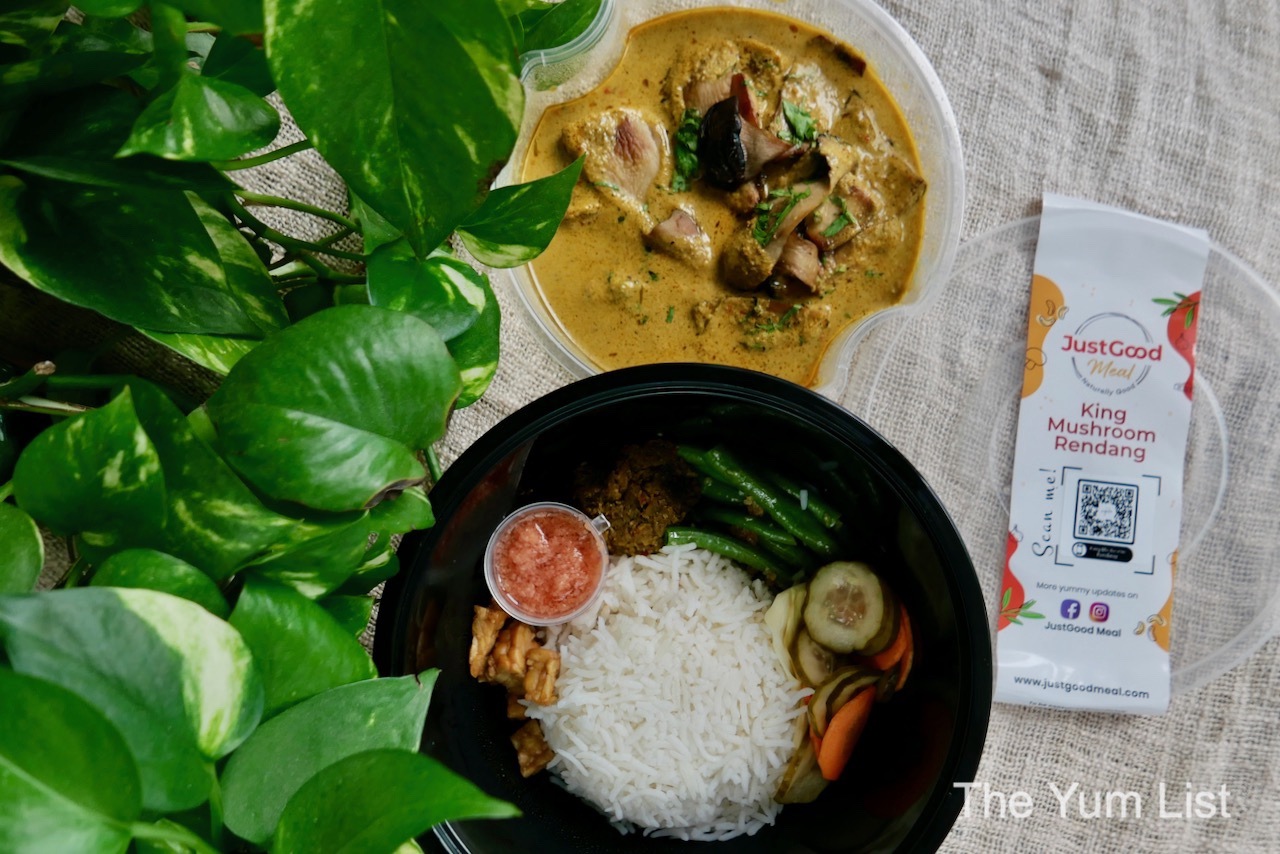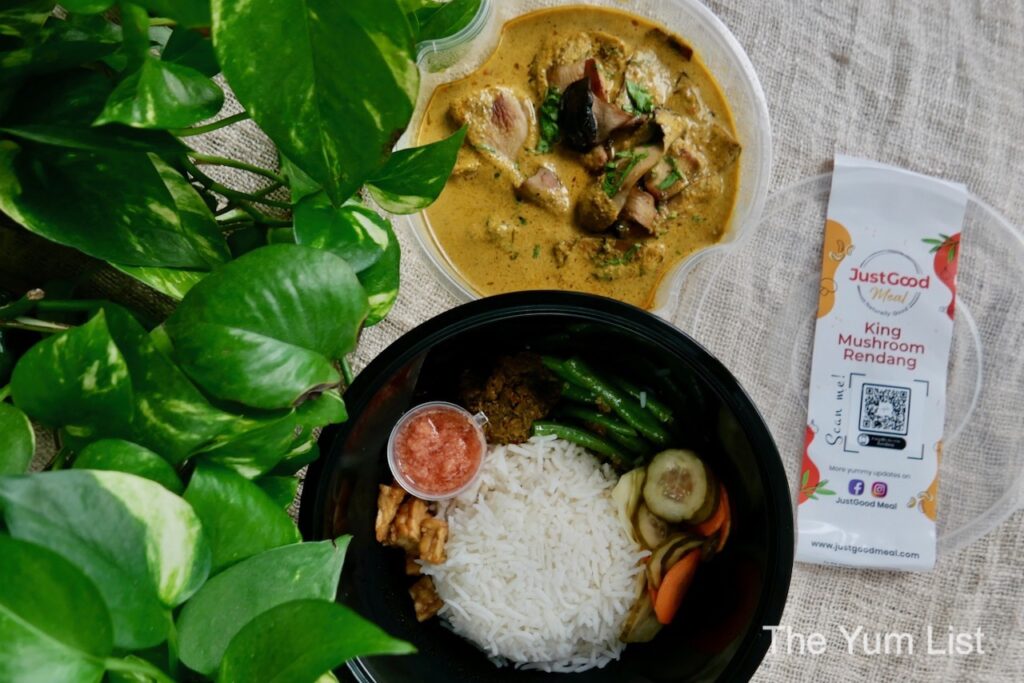 I love a good cauliflower dish, and JustGood's Smoked Cauliflower Percik (RM 22.90) is a mouthwatering recipe in a spiced coconut milk sauce. Short grain Japanese rice topped with fried shallots makes an excellent sponge for soaking up the tasty gravy. It's balanced with a side of long beans and cherry tomatoes. The smokiness of the cauliflower paired with the percik sauce gives an extra flavour dimension.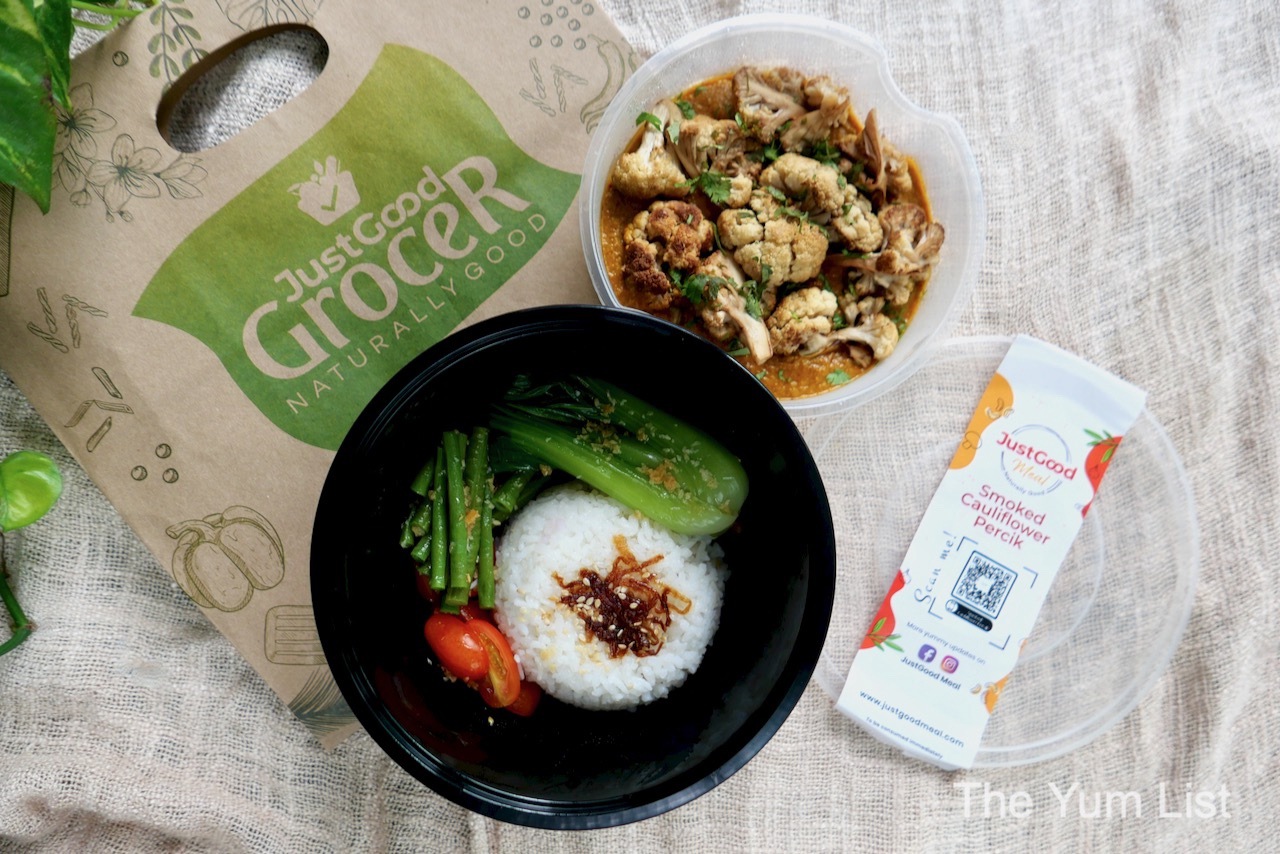 Mushroom lovers should be sure to order the Mushroom Fajitas (RM 20). A trio of lightly charred tortillas provides a flawless base for caramelised mushrooms, a medley of celery ribbons, sliced coriander, chives, wild rocket and toasted pine nuts. These make a light and delicious lunch.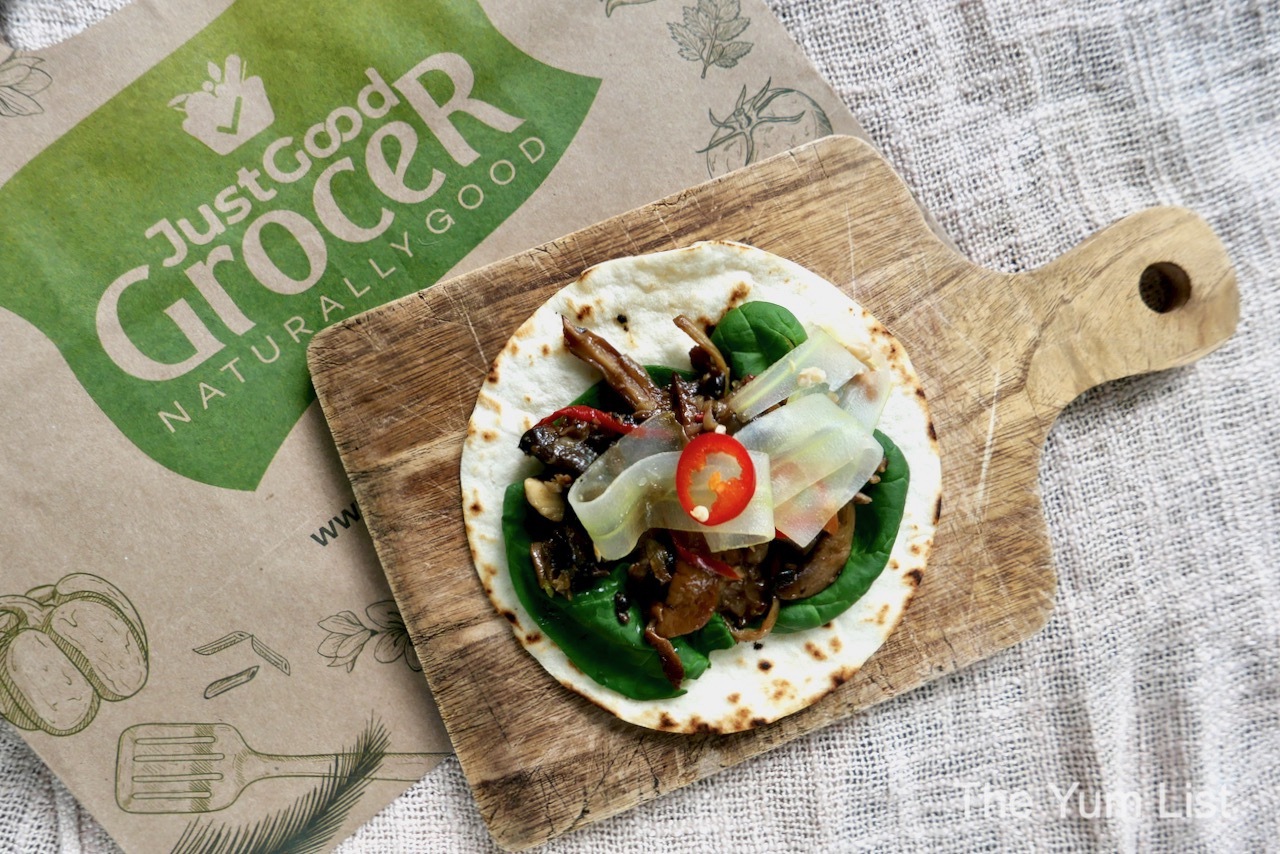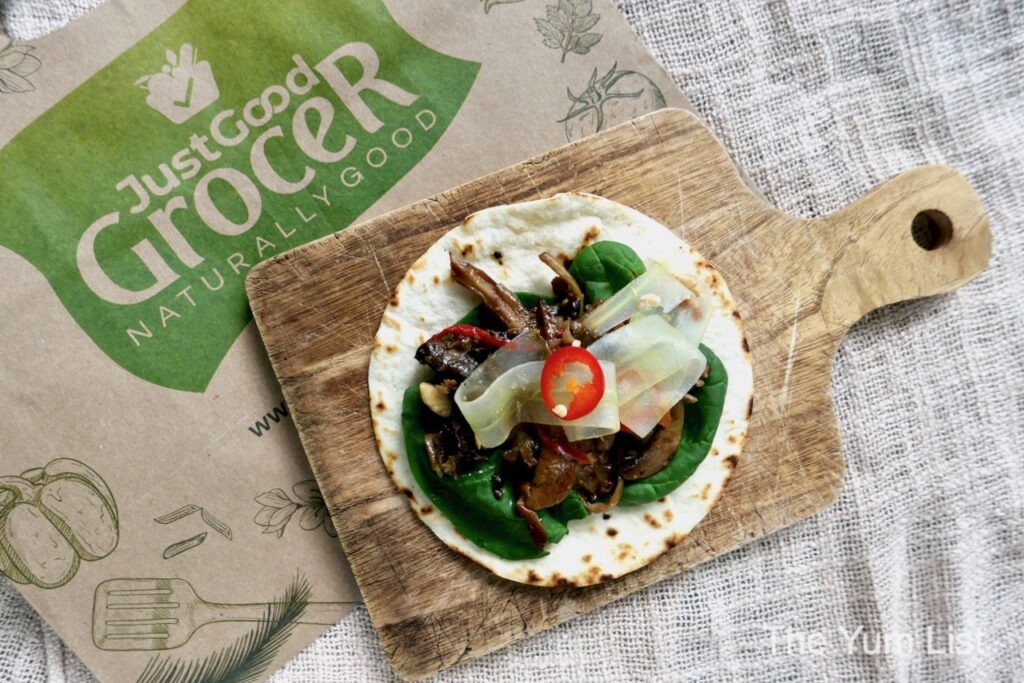 Curried Pilaf Rice and Baby Vegetables (RM 25) sees aromatic rice accompanied by Brussels sprouts, mini eggplant, baby courgette, tomato wedges, red radish and baby beetroot. A creamy, sweet and savoury peanut sauce is wonderful swirled throughout both the veg medley and rice.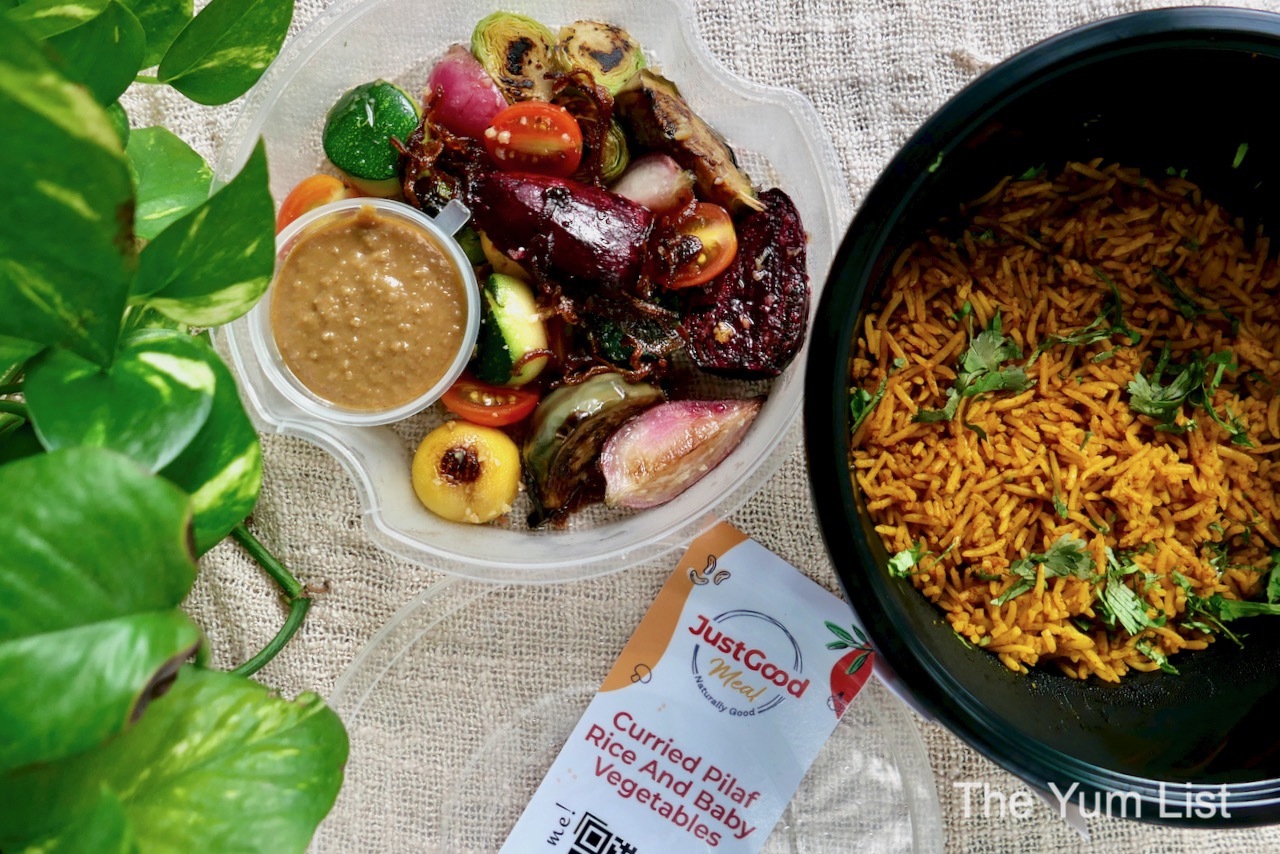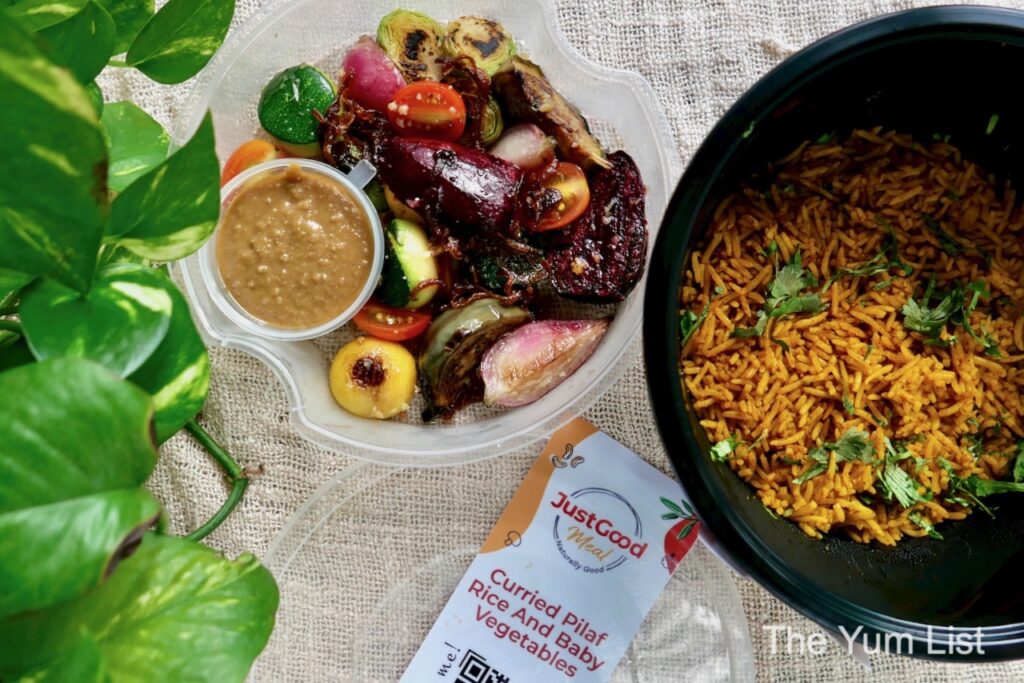 Lastly, carb addicts can satisfy a craving with Vegetable Kurma and Kashmiri Naan (RM 20). The kurma is comforting with its warm gravy coating a hearty mix of vegetables. Coriander and red chilli slices garnish the crown, and the toasted naan with Kashmiri topping is an excellent counterpart.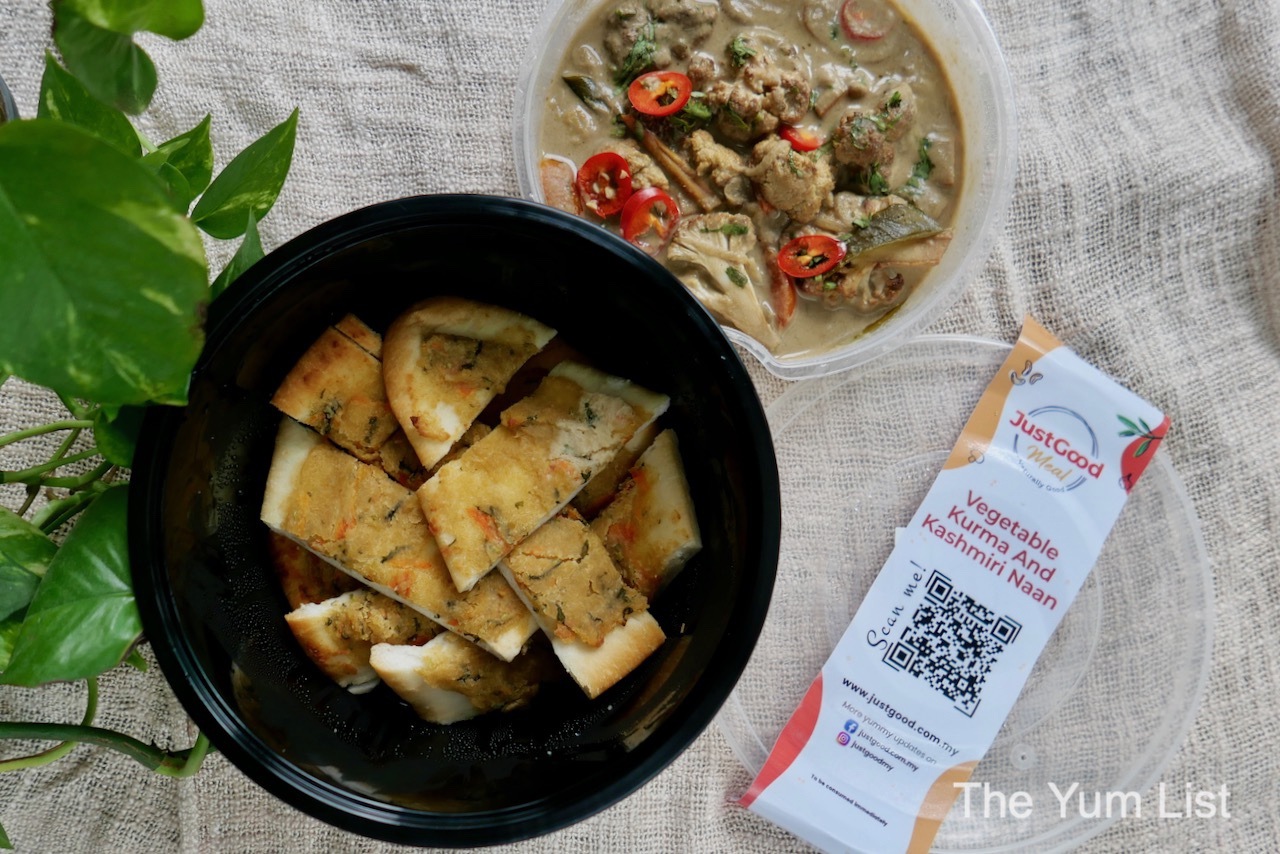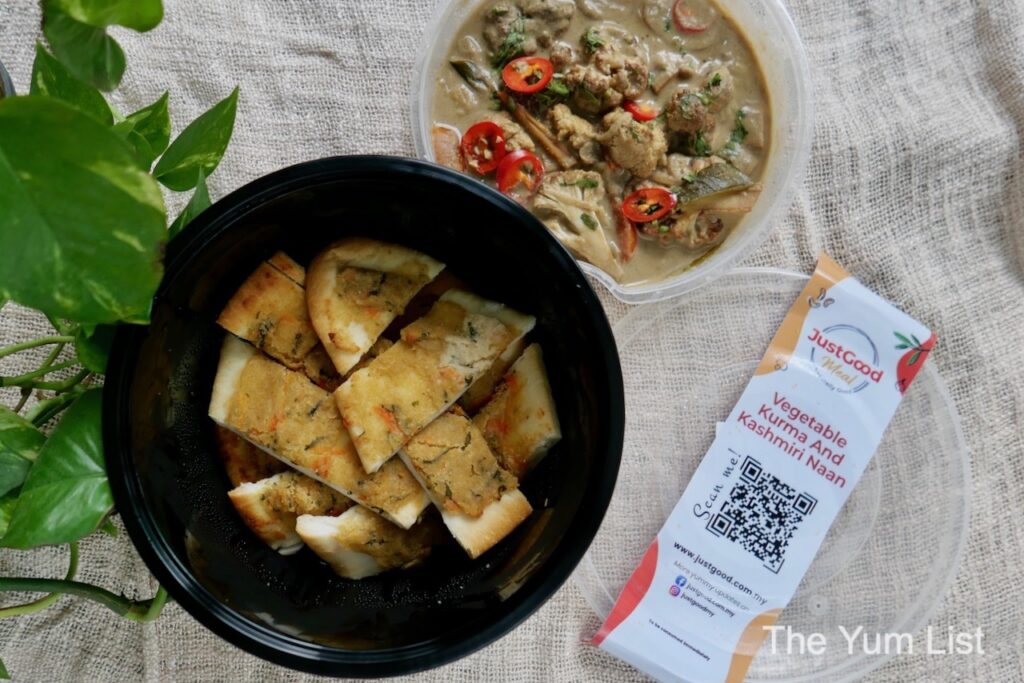 JustGood Drinks Menu
With an abundance of pesticide-free fruit and veg, it makes sense to order some refreshments from JustGood. We try the Lettucino (RM 10) with lettuce and lemon, Beet Fuel (RM 12) with beetroot, celery, apple, and Orange Zinger (RM 15) with orange, carrot, apple and ginger. The first is a fine start to the day. It feels like a cleanse with an additional green boost. The other two are fresh and balanced. I love that no sugar has been added, and you can taste each ingredient in every sip.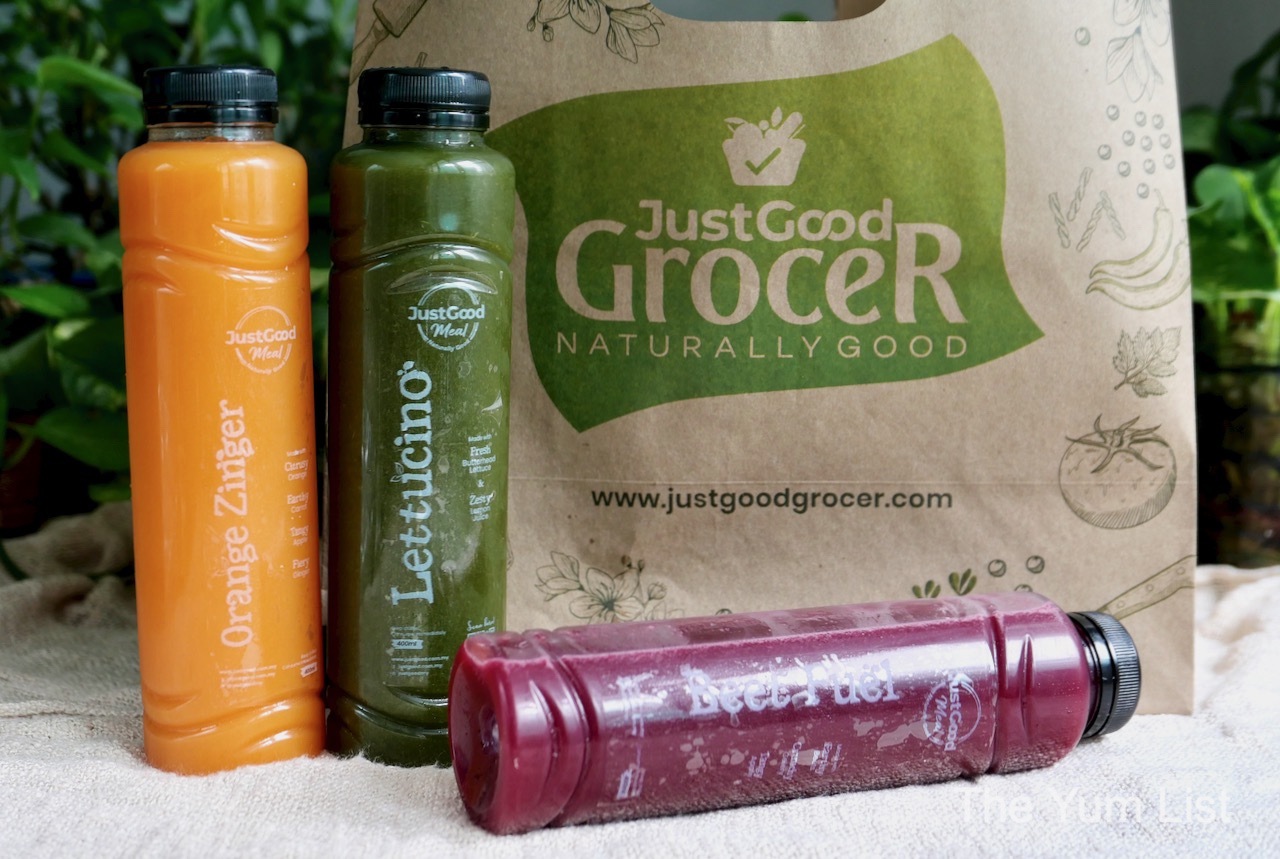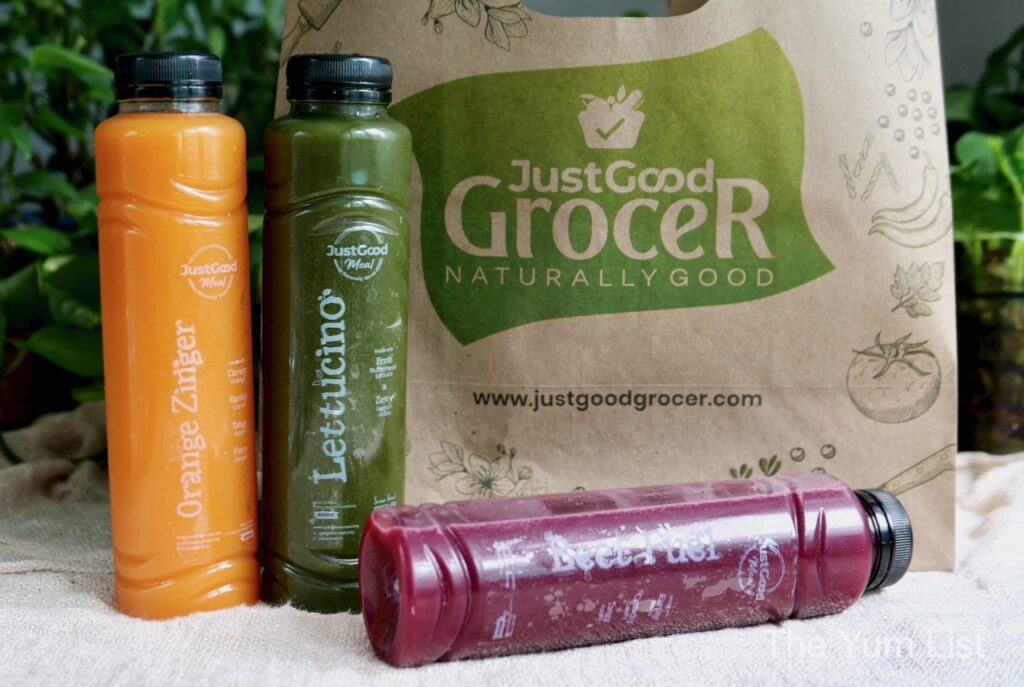 Chemical Pesticide-free Vegetables & Fruit
The ready-to-eat delivery menu is something I would definitely order again. However, they also deliver fresh fruit and vegetables with same-day service. They have both imported and local produce, of which I tried to select Malaysian-grown fruit and veg.
Their produce is beautiful and fresh. Pictured here are Seedless Guava (RM 14.90 1kg), Red Seedless Watermelon (RM 26.90 5kg), Pomegranate (RM 7.90 piece), Pomelo (RM 27.90 2kg), Passionfruit (RM 13.90 1 kg), Local Yellow Watermelon (RM 18.90, 3.5kg) and Jackfruit (RM14.90 500 g). All are in excellent condition, sweet and juicy.
JustGood's greens are magnificent too. It's obvious they've been grown in a nutrient-rich environment as each leaf has its own distinct taste. Here you can see Just Good Roots Butterhead Lettuce (RM 18.95 1kg), Yaw Mak (RM5.50 200g), Justgood Roots, Baby Romaine (RM 18.95 1 kg) and Justgood Roots Red Oak Leaf (RM 18.95 1kg).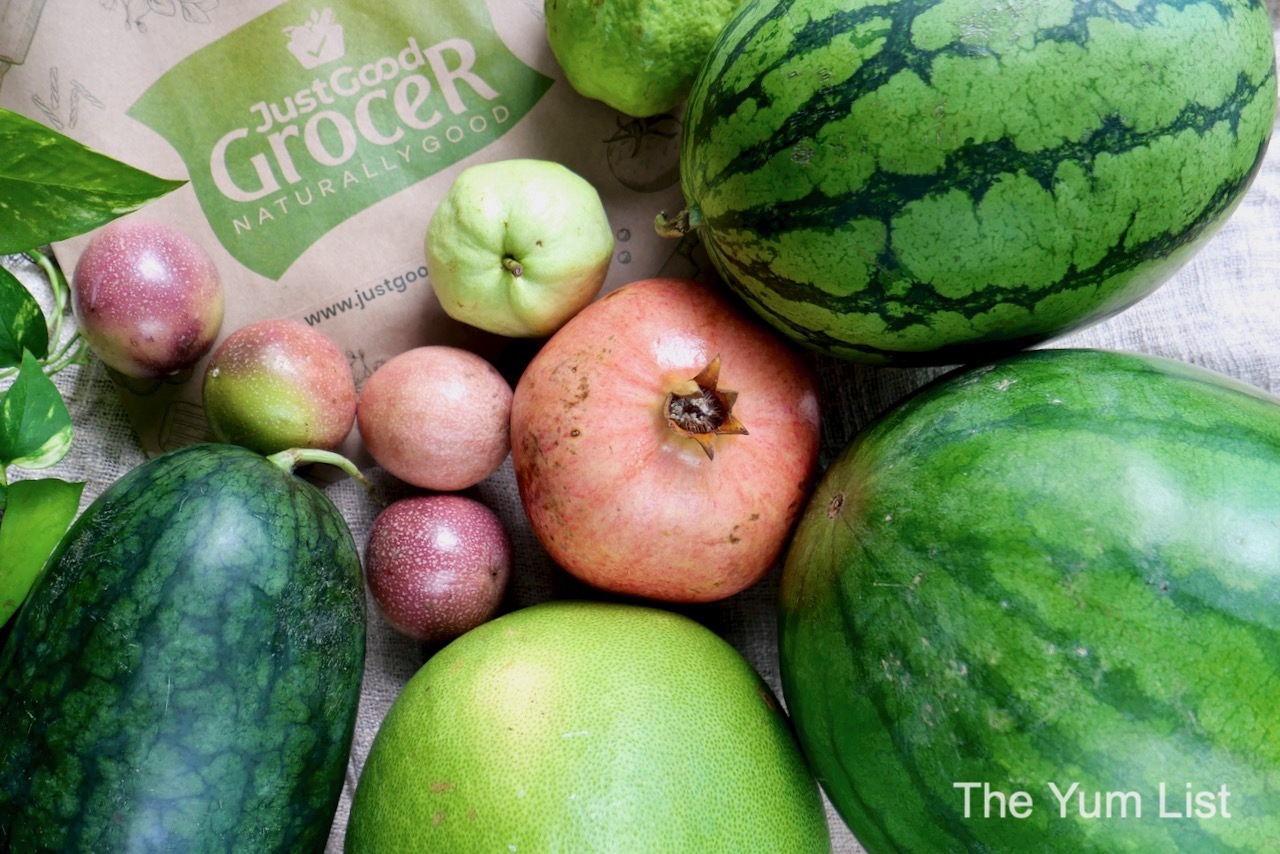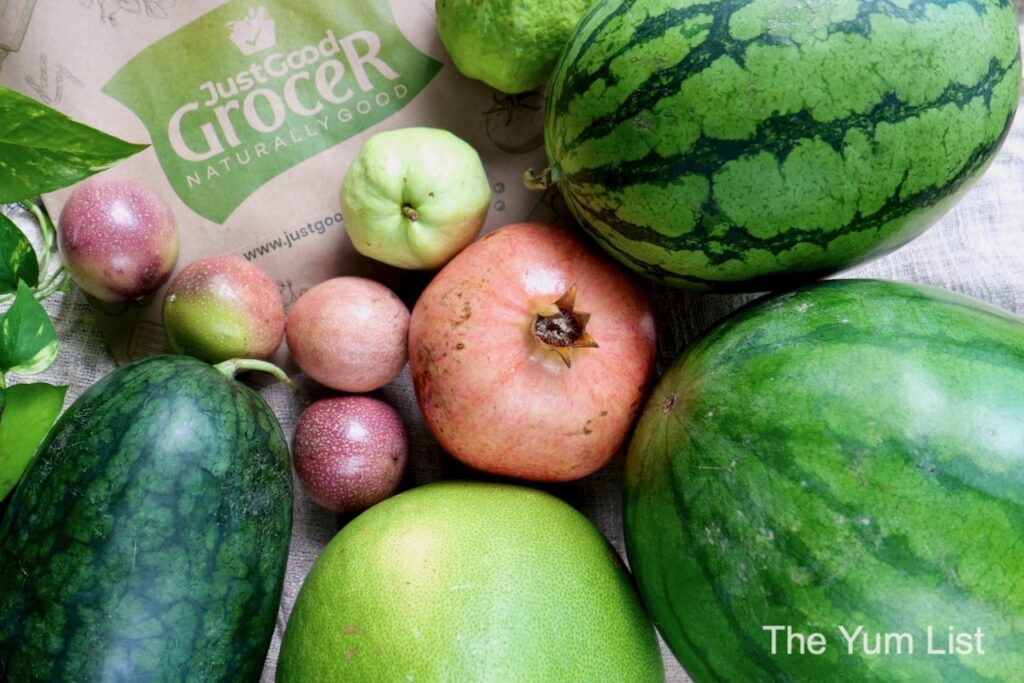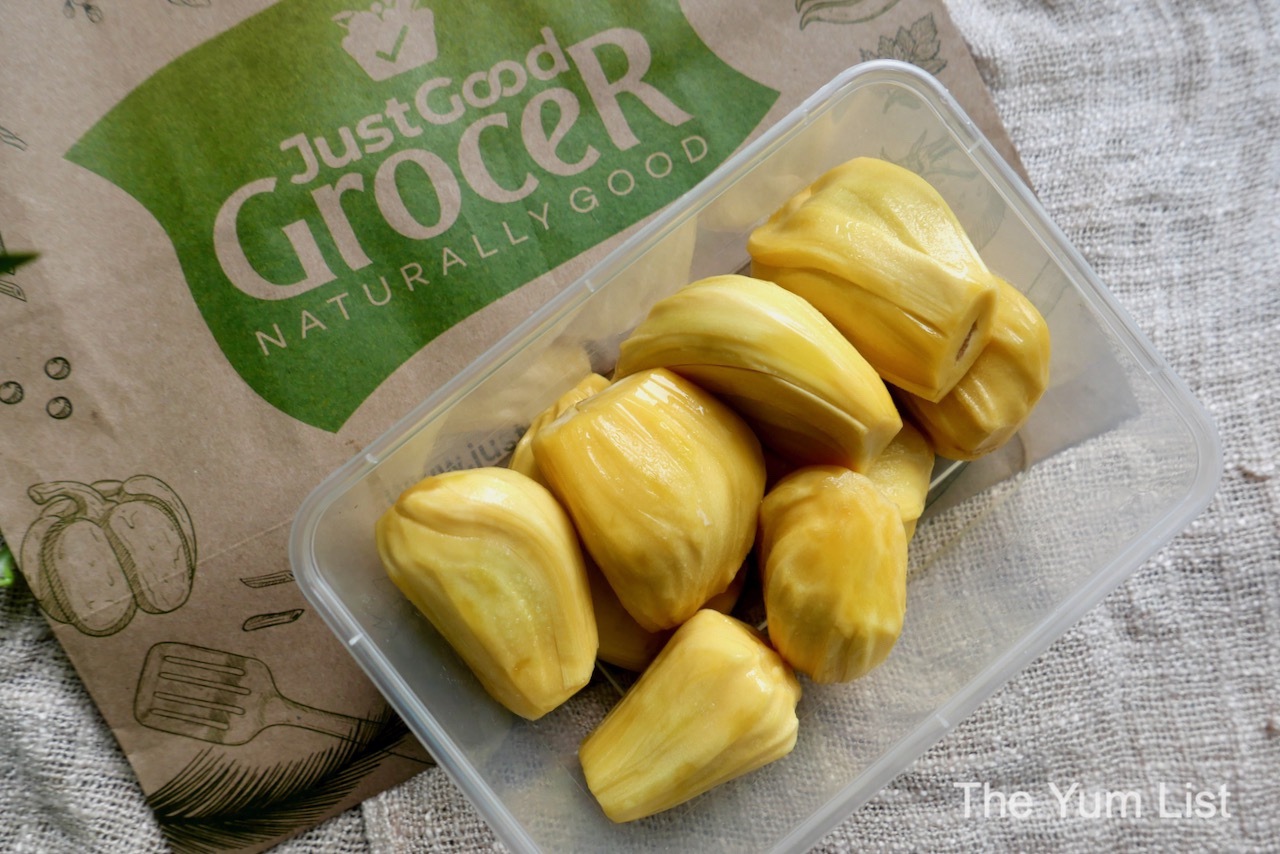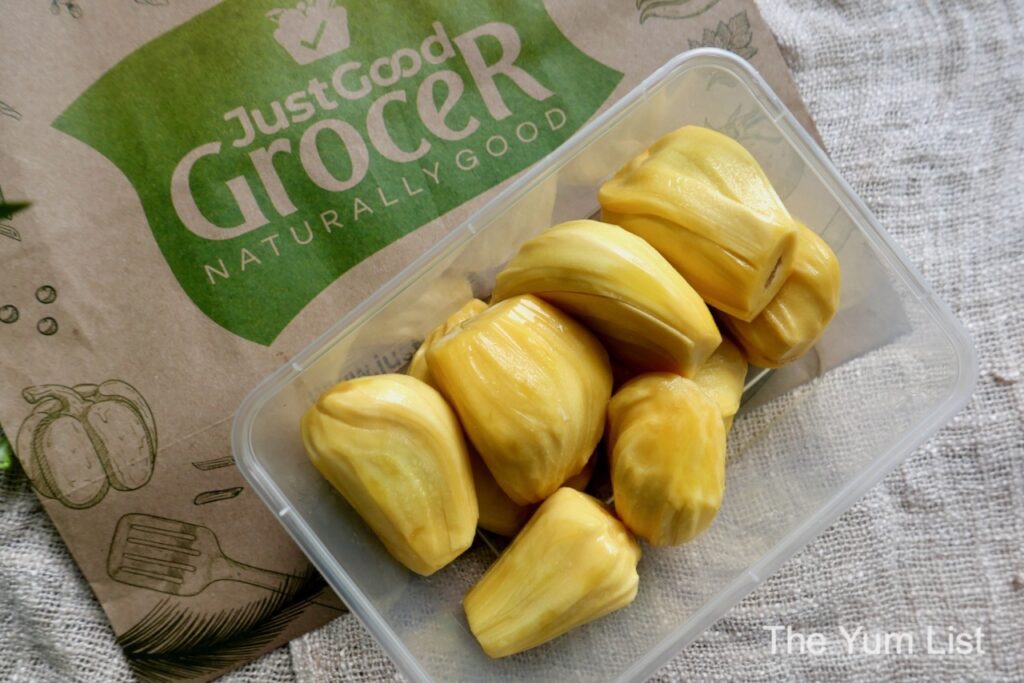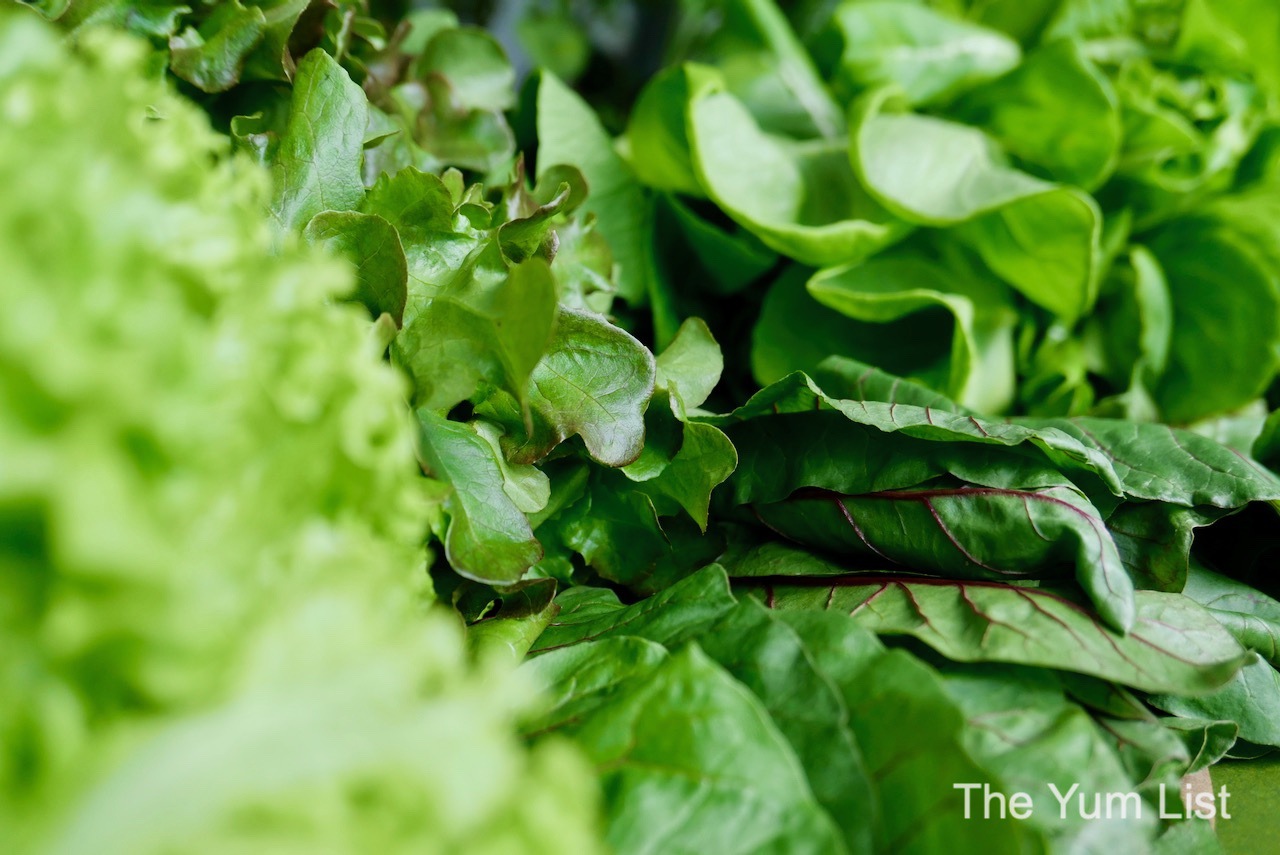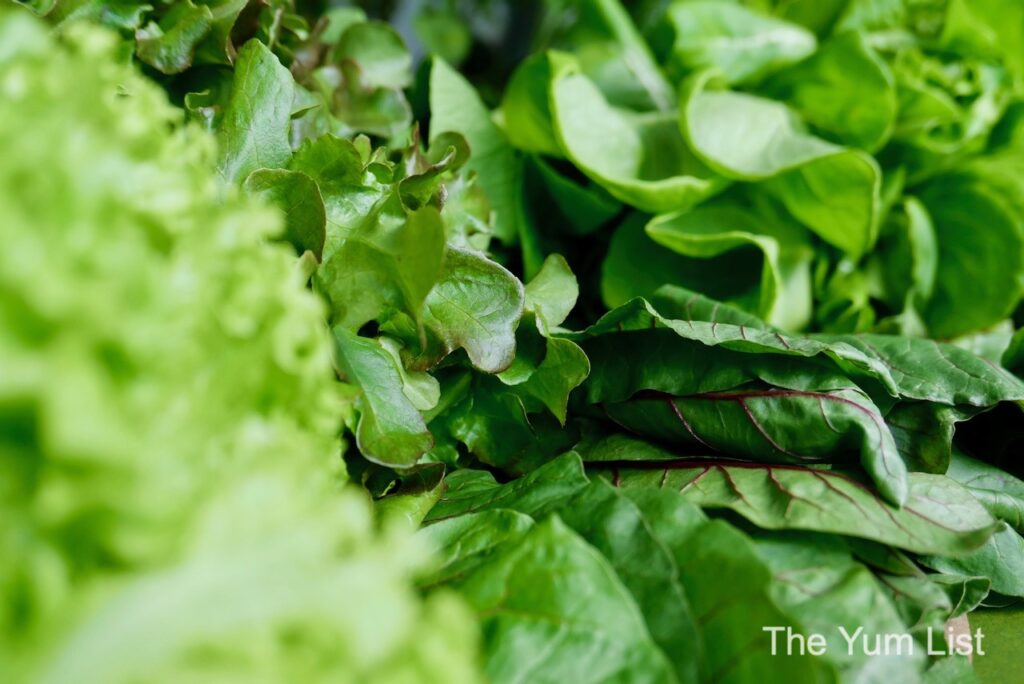 JustGood Malaysia Review
The meals and produce delivered by JustGood were of high quality. The recipes of the ready-to-eat selection are comforting and nutritious – I'd order these again in a heartbeat. Going the extra mile of providing a QR code to provide consumers transparency in the food chain is commendable. This is a brand worth supporting. I hope you do.
Reasons to order from JustGood: delicious plant-forward menu, pesticide-free and locally-grown fruit and veg, transparency in farm to plate.
Visit JustGood's website for more information and orders here or find them on Instagram here.
Find more healthy food suppliers in Malaysia here and stay up-to-date with the latest gourmet and travel recommendations for Malaysia here and here.