Peetzaduh
Monica Tindall
If you insist on a traditional Neapolitan-style pizza crust but like to try innovative flavours, you need to check out Peetzaduh in Cheras.
Starting as a home kitchen project in 2020, the team behind Peetzaduh combined high-hydration Neapolitan pizza dough with Japanese umami flavours using a wood-fired oven. Siblings Ely and Elham served family and close friends for a while before finally turning their passion into a full-fledged restaurant in 2021.
Now operating at the edge of Alam Damai/Damai Perdana, Peetzaduh serves thin soft-bottomed pizza with an airy edge. The Neapolitan-style crust is cooked at temperatures greater than 400°c in less than two minutes. The toppings and sides culminate the brother's foodie experiences, including Ely's time in Japan. They treat pizza dough as the canvas on which they paint their culinary creations.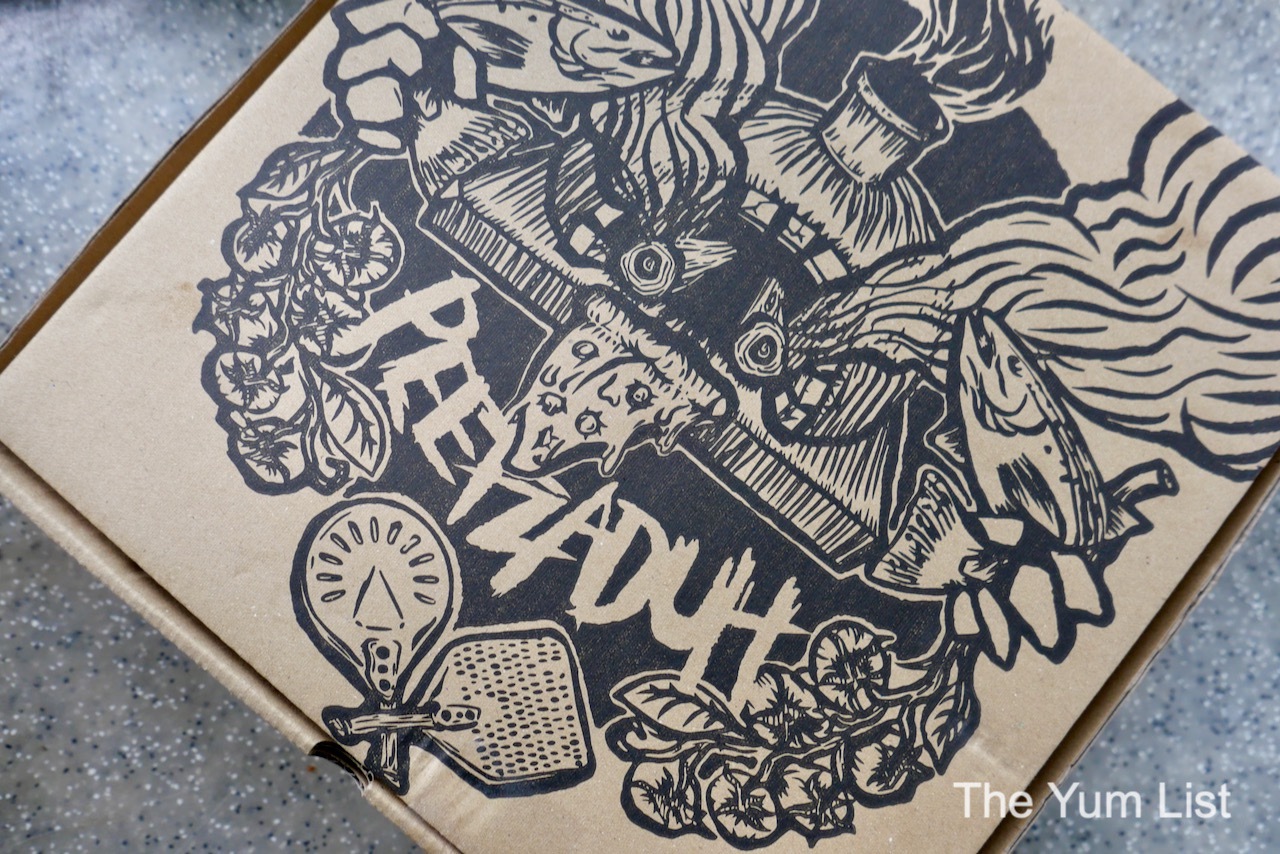 Peetzaduh Menu
Pizza at Peetzaduh is 11-12 inches. They say it's the right size for one person, but I think they are more than enough for two.
We jump right in with the Japanese flavours of Salmon Jaga-Mayo with Aonori (RM 28). The boys at Peetzaduh call it "Japan on a pizza." It's inspired by a popular flavour in Japan of potatoes and salmon. Here we find those two key ingredients alongside onions, black sesame, kewpie mayo and aonori (seaweed). I think salmon and potatoes are a great combo, but the mayo and seaweed really take it to another level.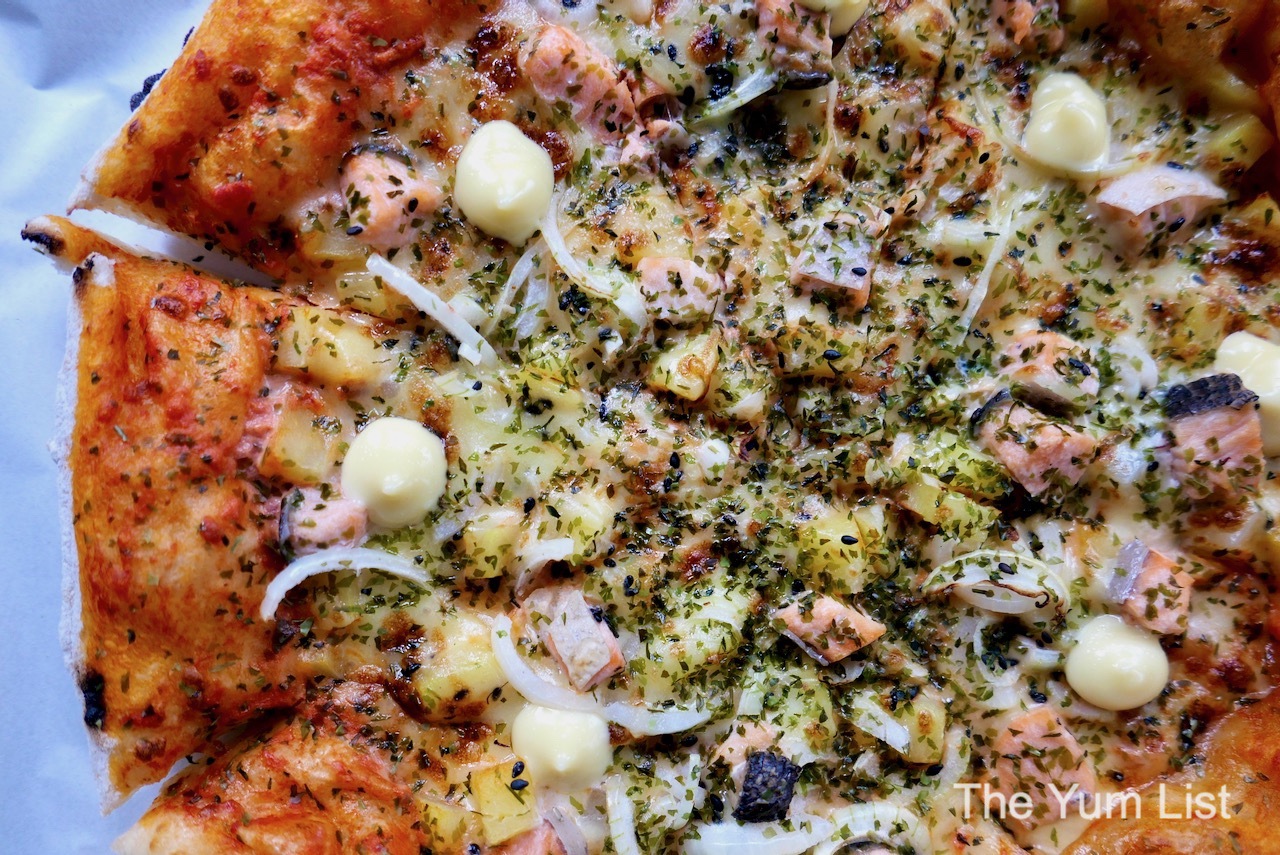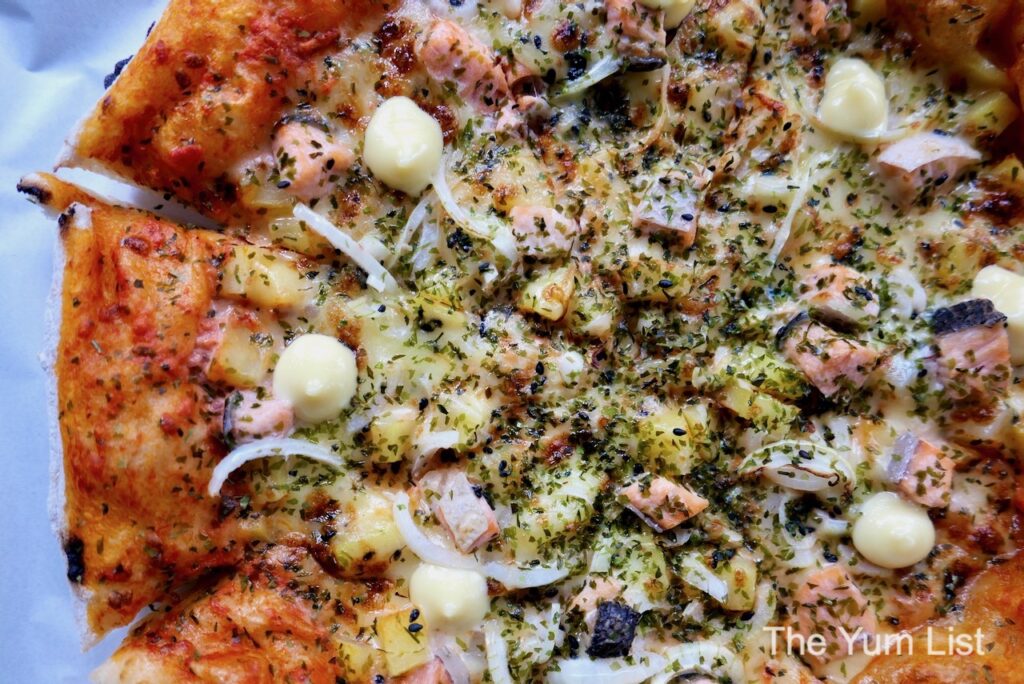 Geraklu Pepperoni (RM 26) is advertised as "pepperoni but more. Meat, meet meat." As you might expect, it's covered edge to edge with pepperoni along with peppers, parsley, basil and marinated minced meat. It sure is a mouthful.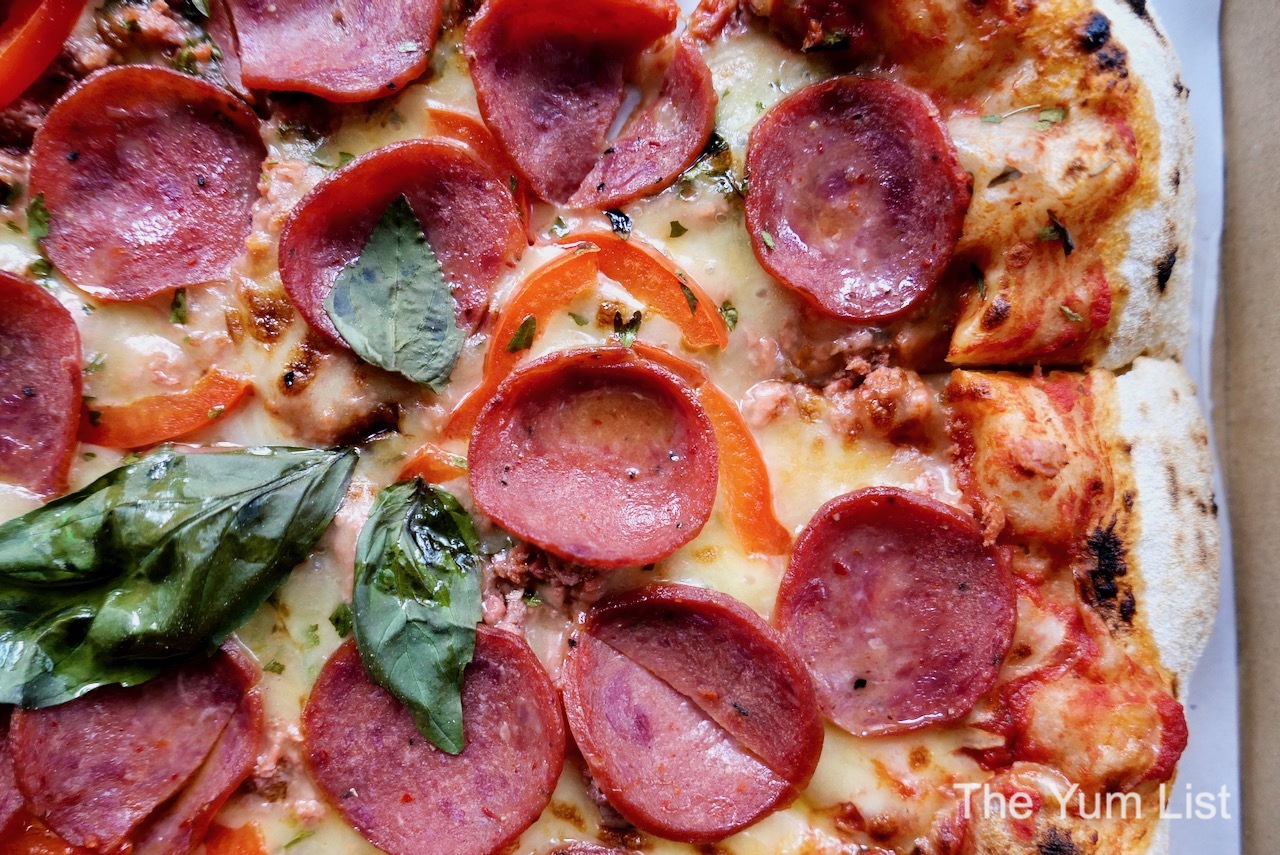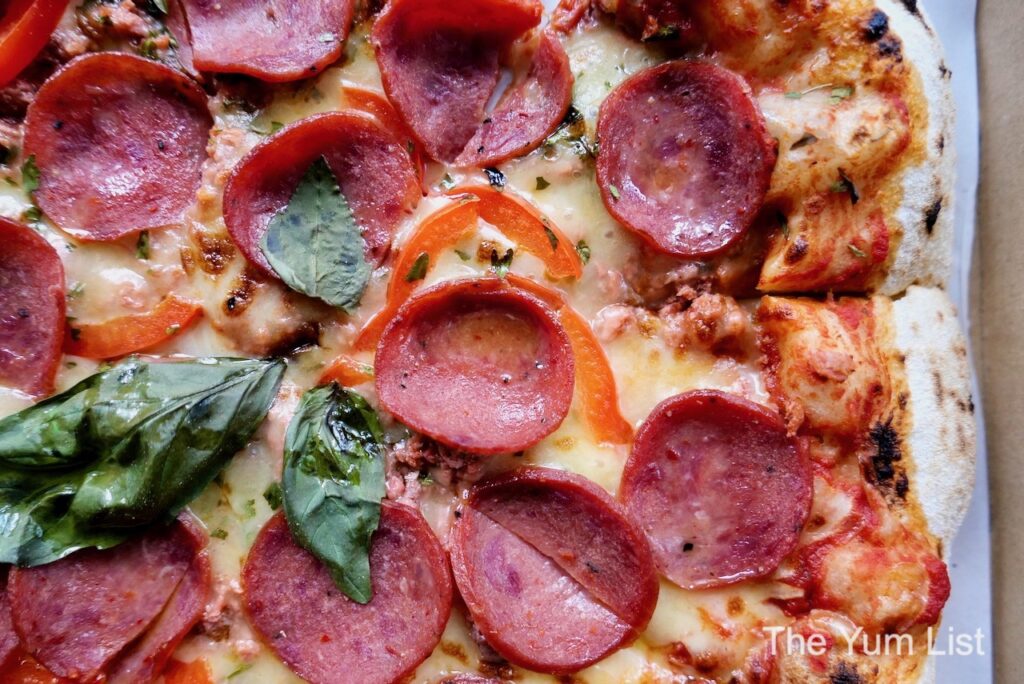 The Peetzaduh team say that the Magician's Breakfast (RM 27) is "inspired by Ghibli's film, Howl's Moving Castle." I've never seen the Japanese animated film to get the reference, but I do know that my Malaysian buddies sure do love to put an egg on top of just about everything. Two eggs are backed up by streaky beef bacon, mushrooms, caramelized onions, rosemary and Parmesan, making it perfectly acceptable to have pizza for breakfast.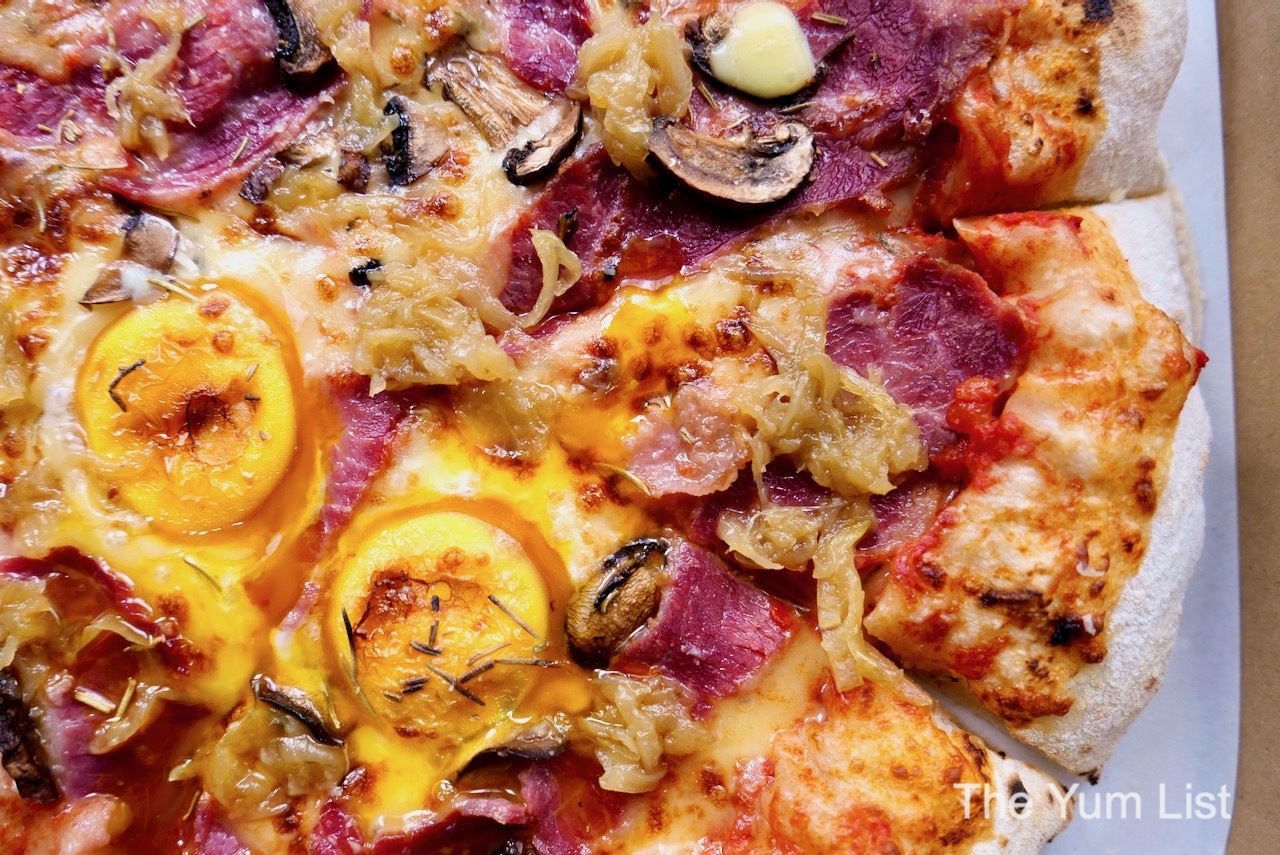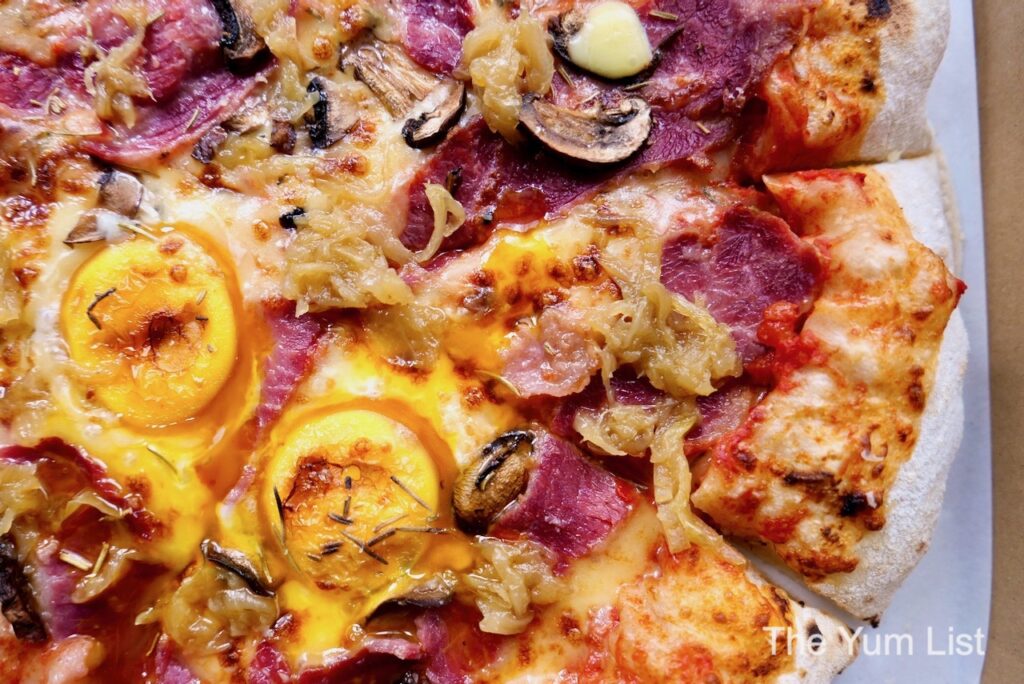 Peetzaduh's menu is evolving. When I ordered just a week ago, they had one vegetarian option, Pestomat (RM 20). The latest menu now offers two meat-free choices with the addition of the Margherita (RM 29). I suppose it only makes sense to have at least one traditional recipe considering their use of the famous Naple's crust. It's another reason to order again, I guess.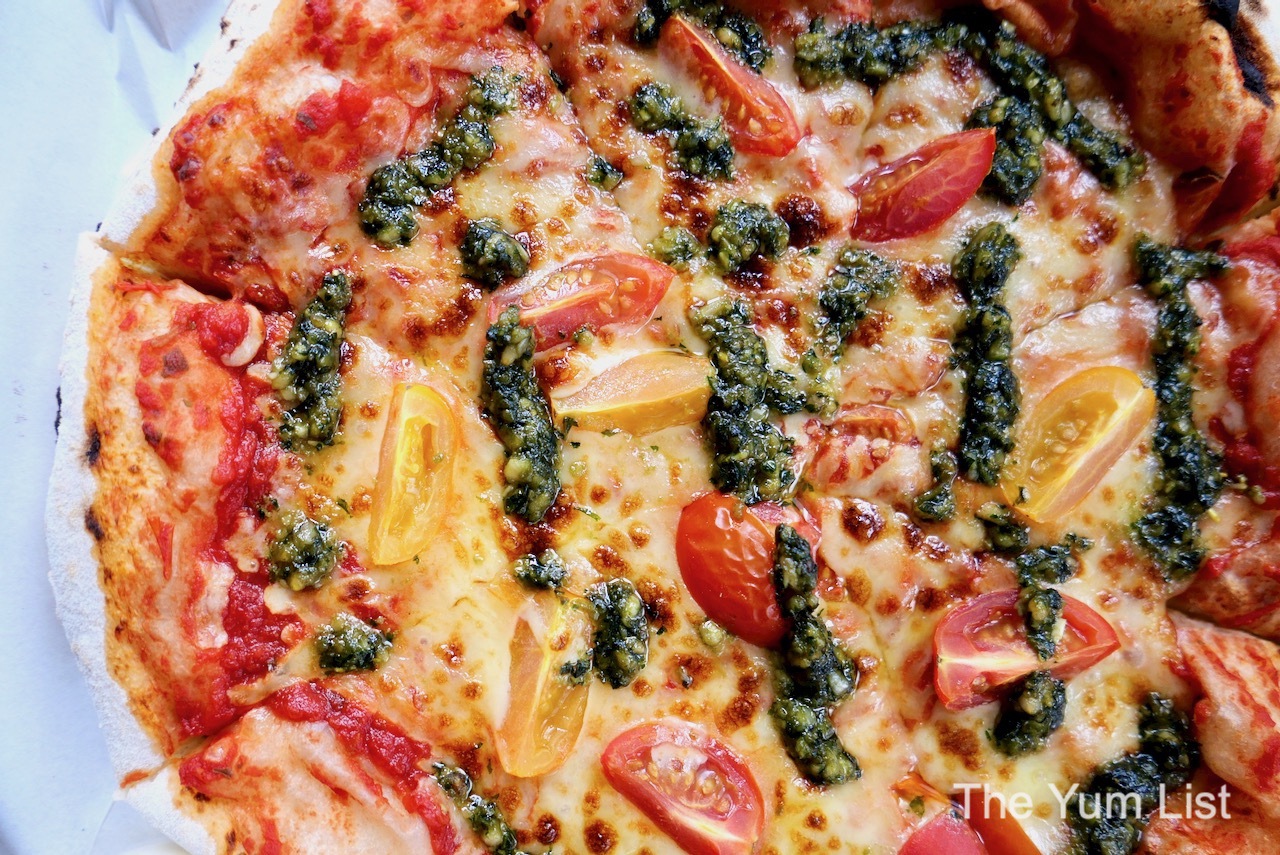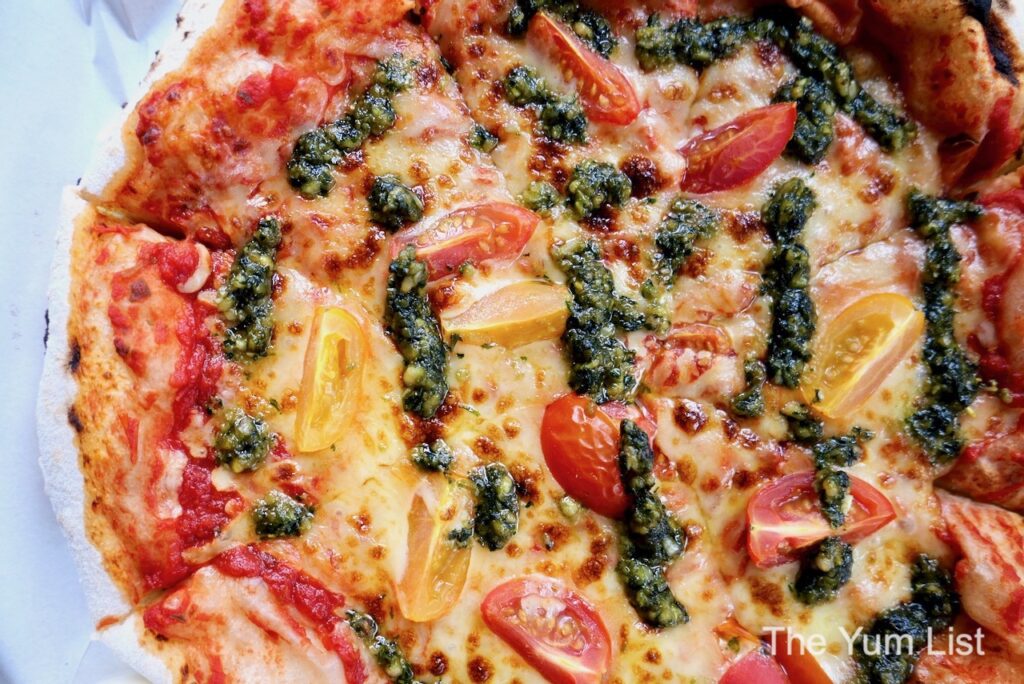 Sides/ Snacks
Peetzaduh's menu is supported by a handful of snacks. We nibble on Creamy Crab Croquettes (RM 5, 2 pieces) and their counterparts filled with Shrimp (RM 5, 2 pieces). They're highly satisfying, loaded with moist filling and crispy coats. My favourite snacks, though, are the Vegetarian Gyoza (RM 5, 5 pieces). They're lightly pan-fried and I think value for money.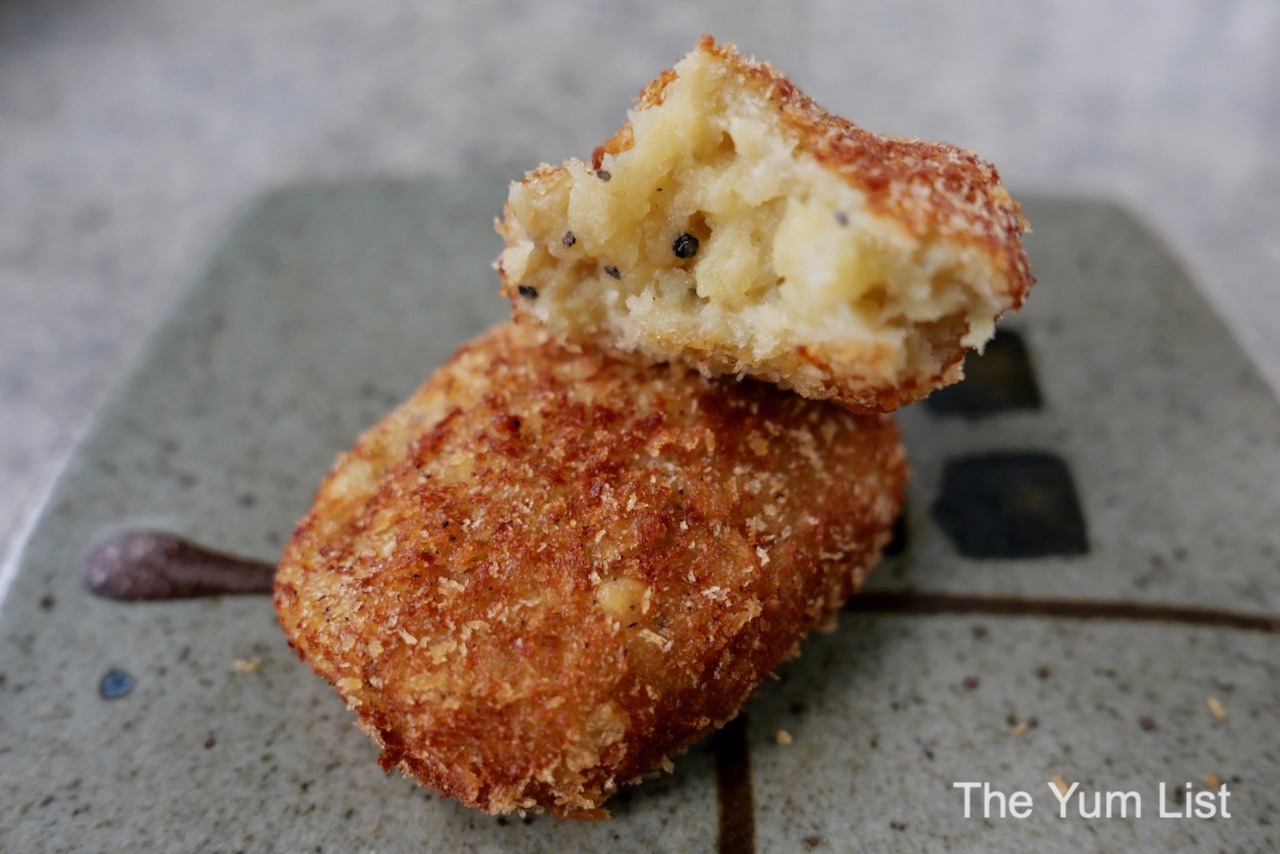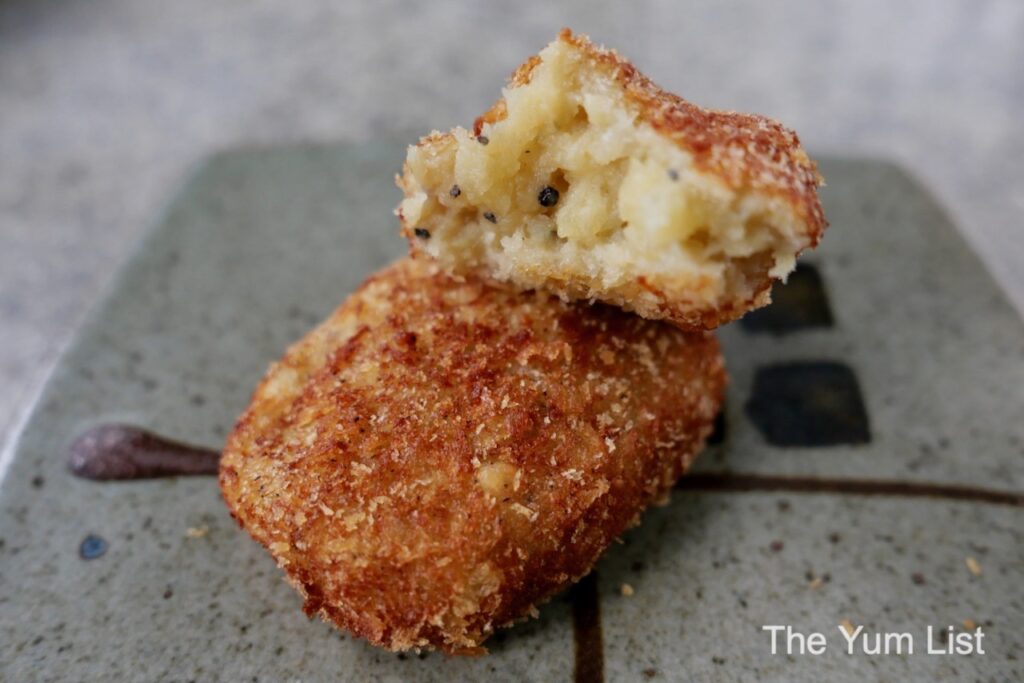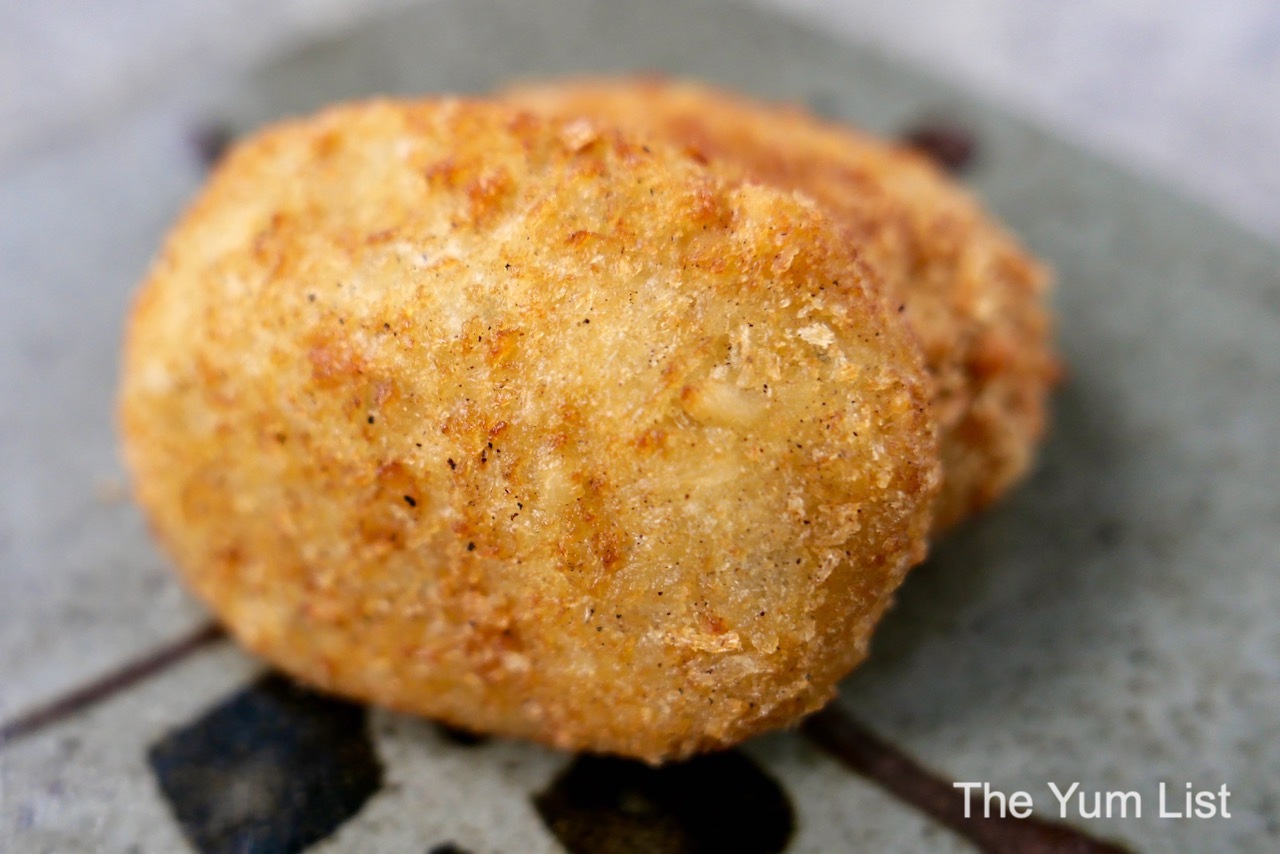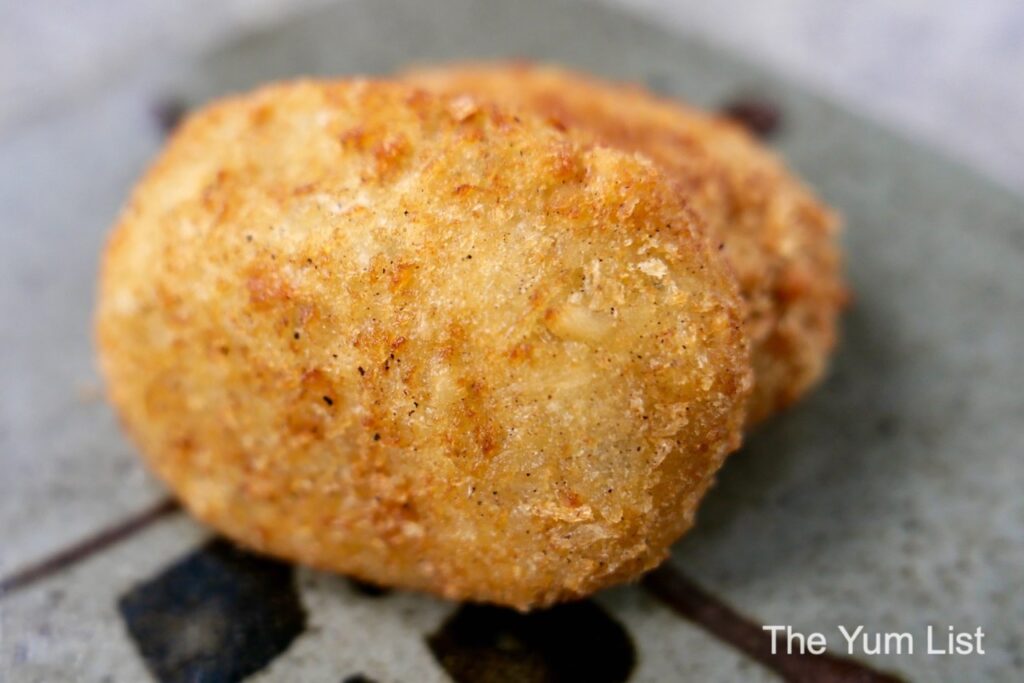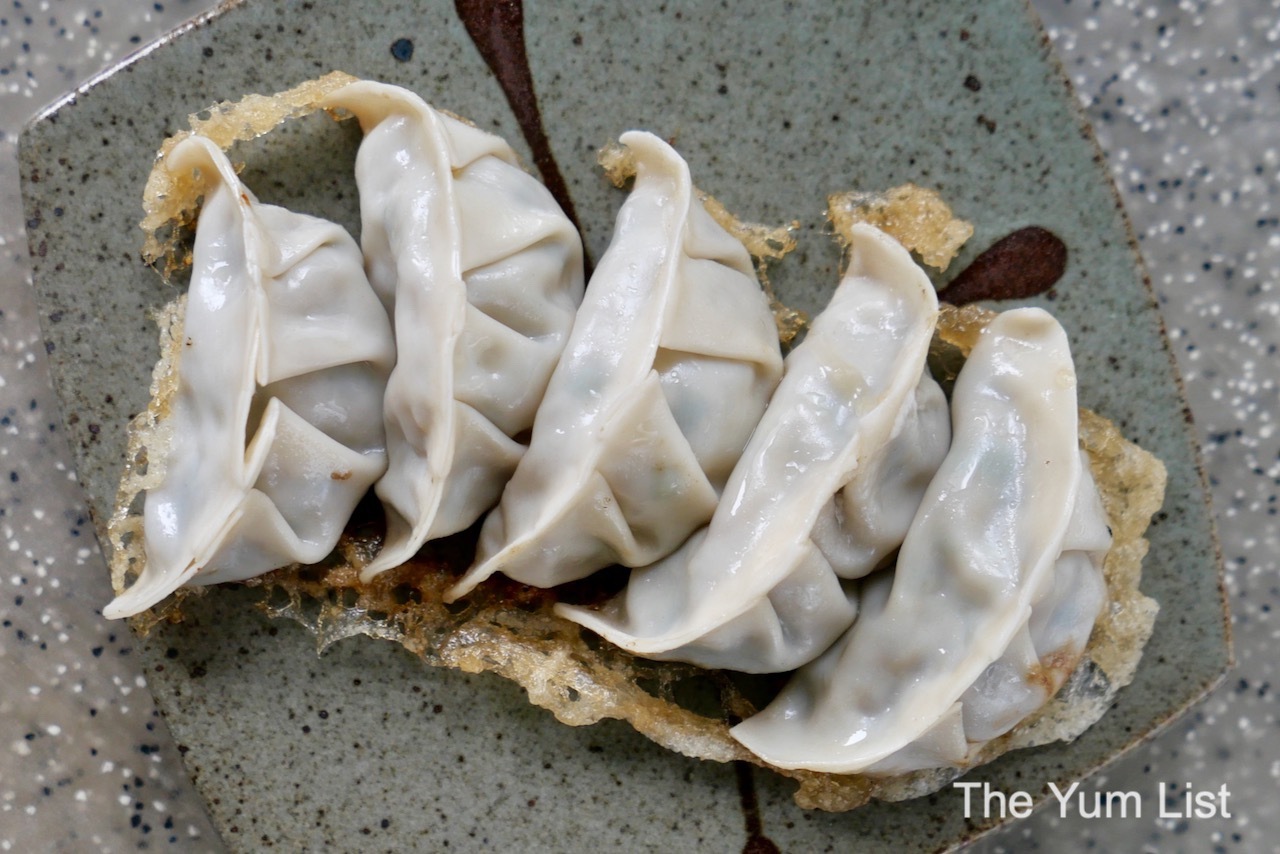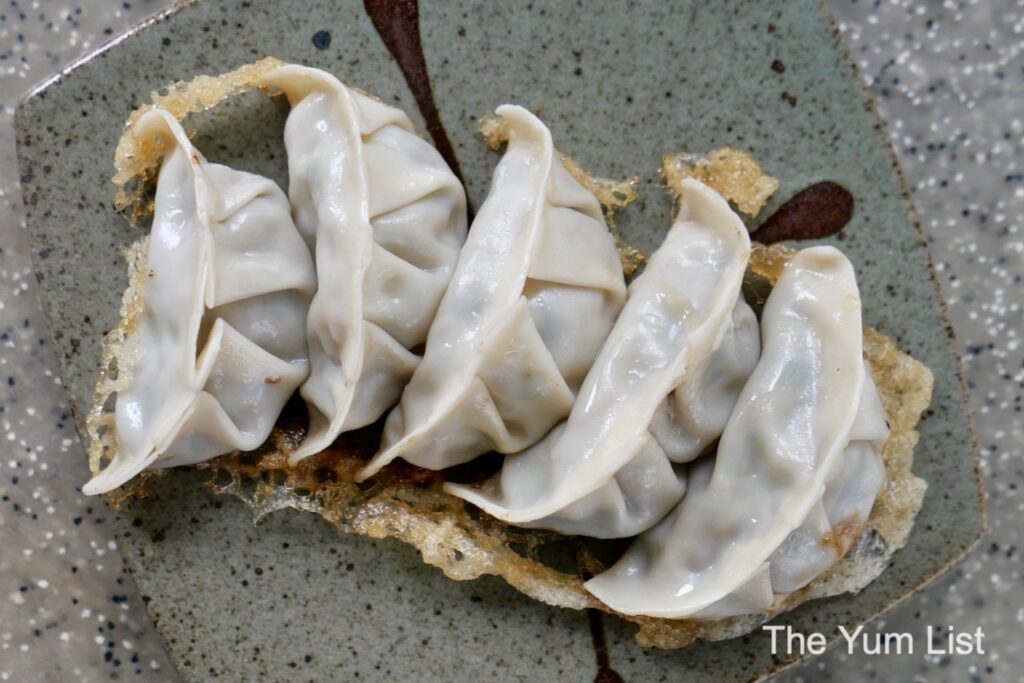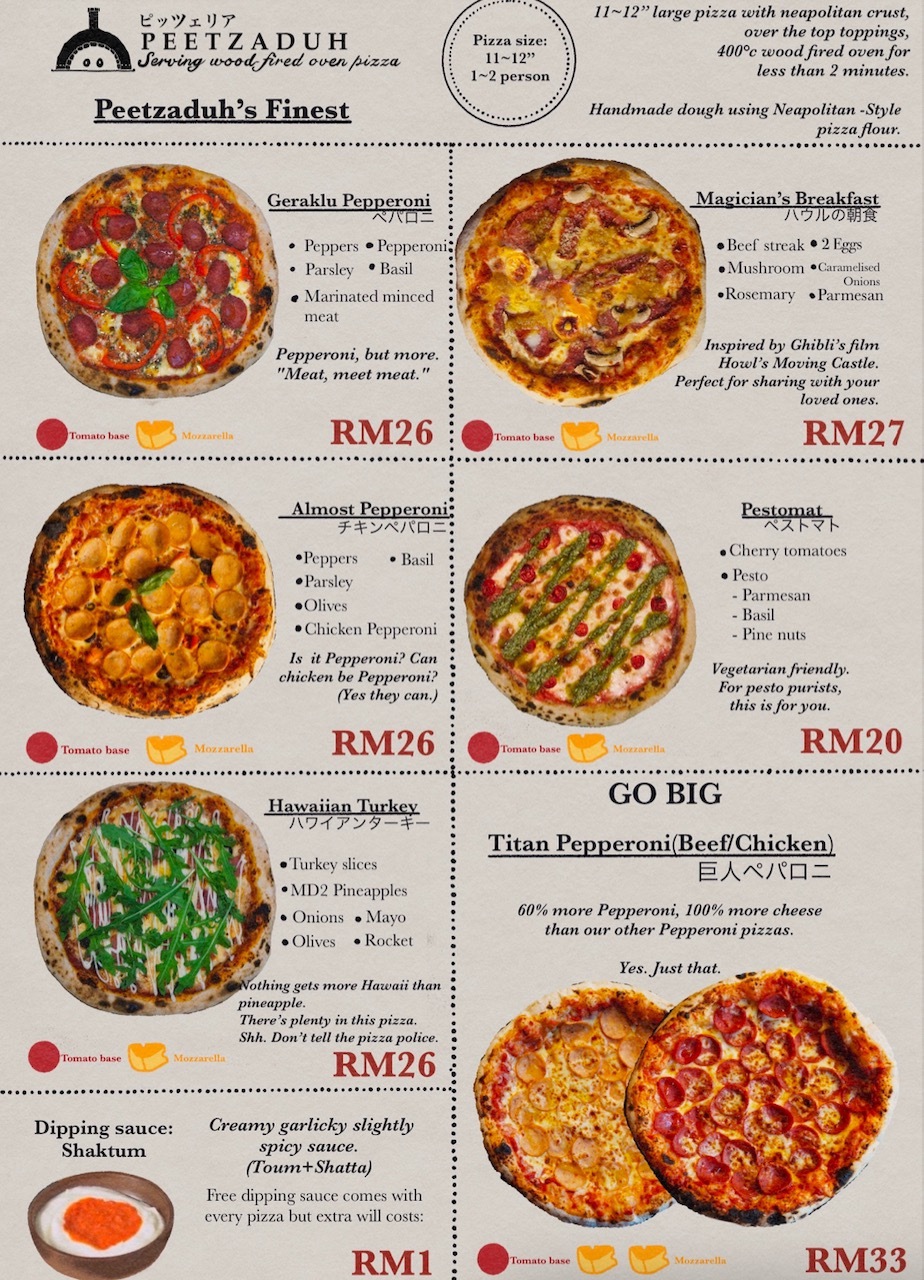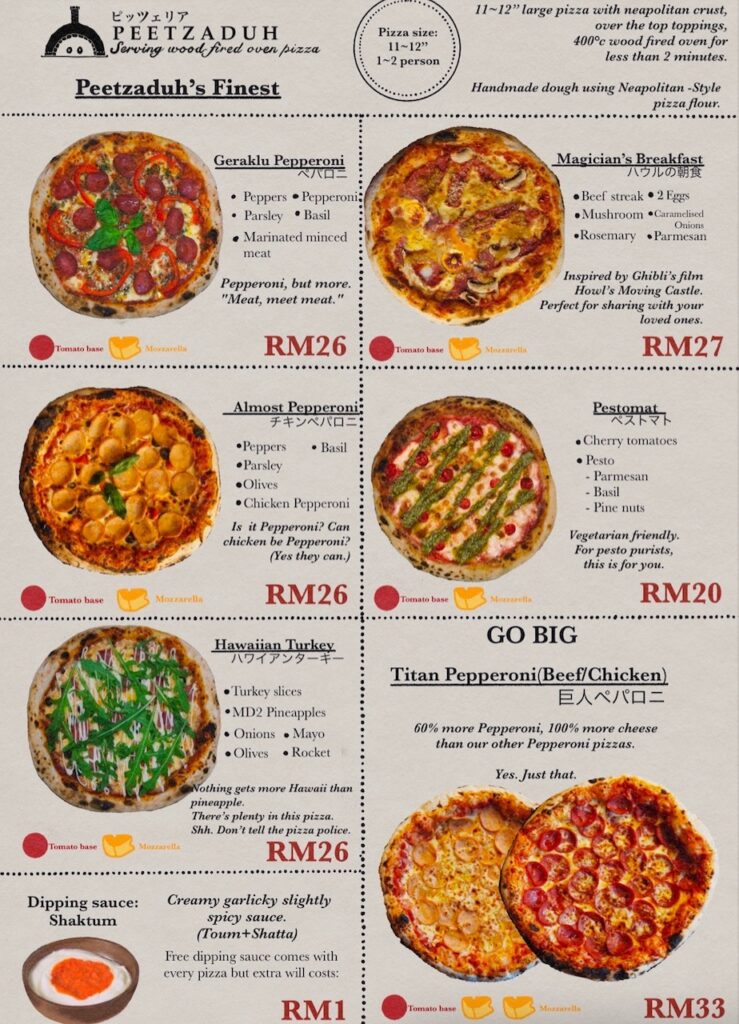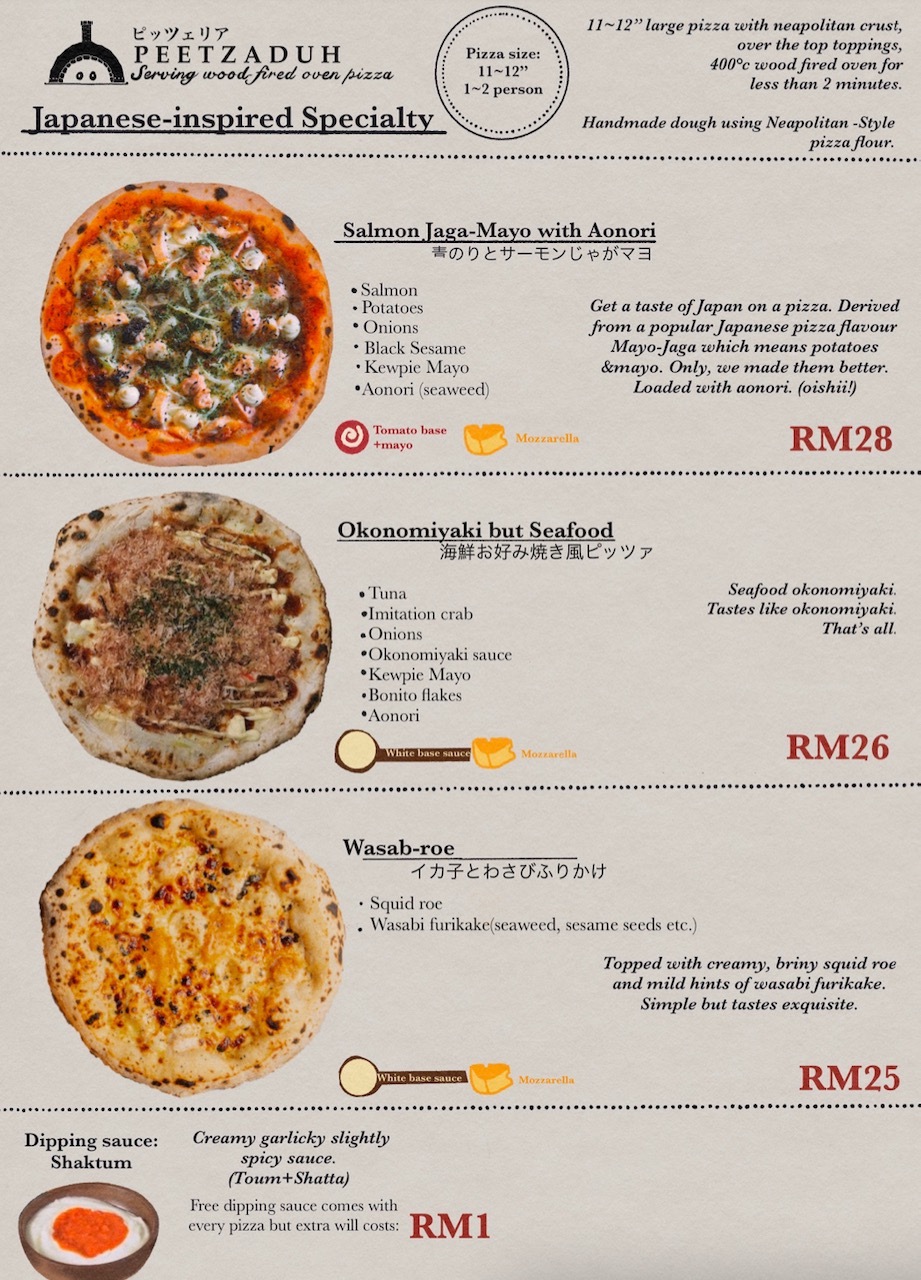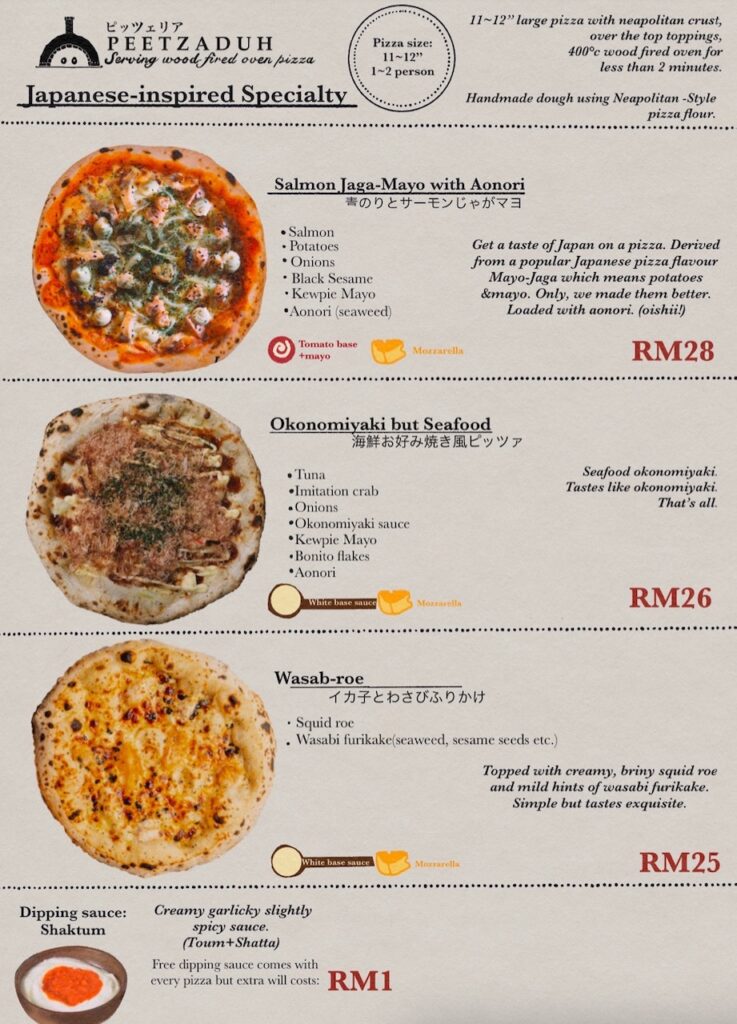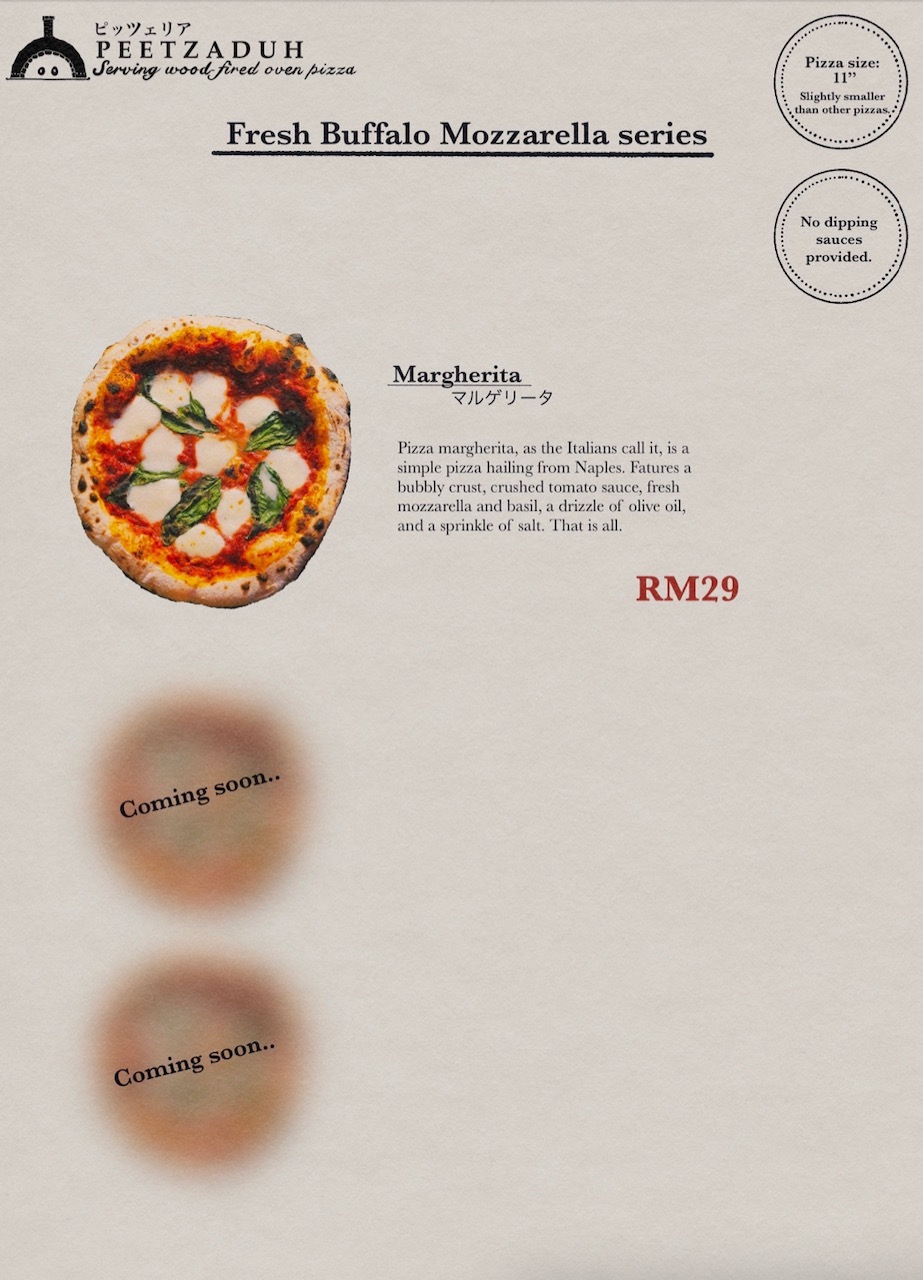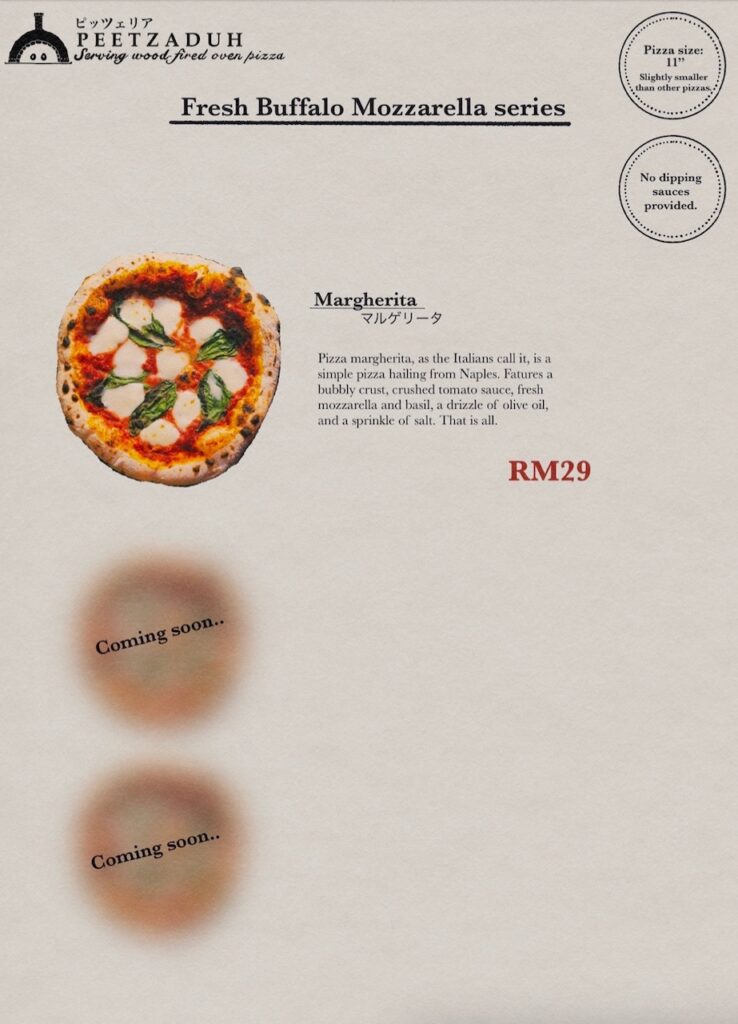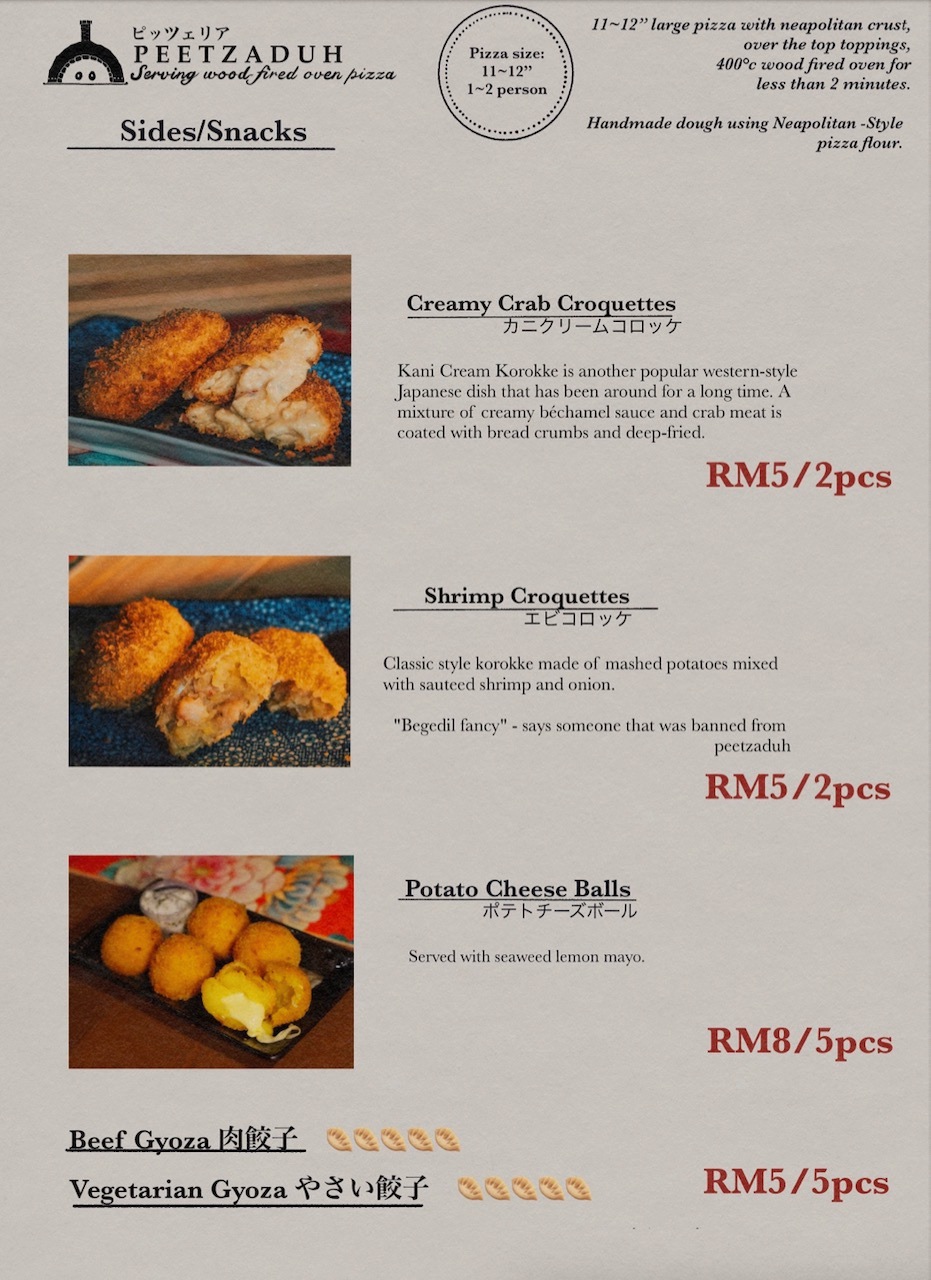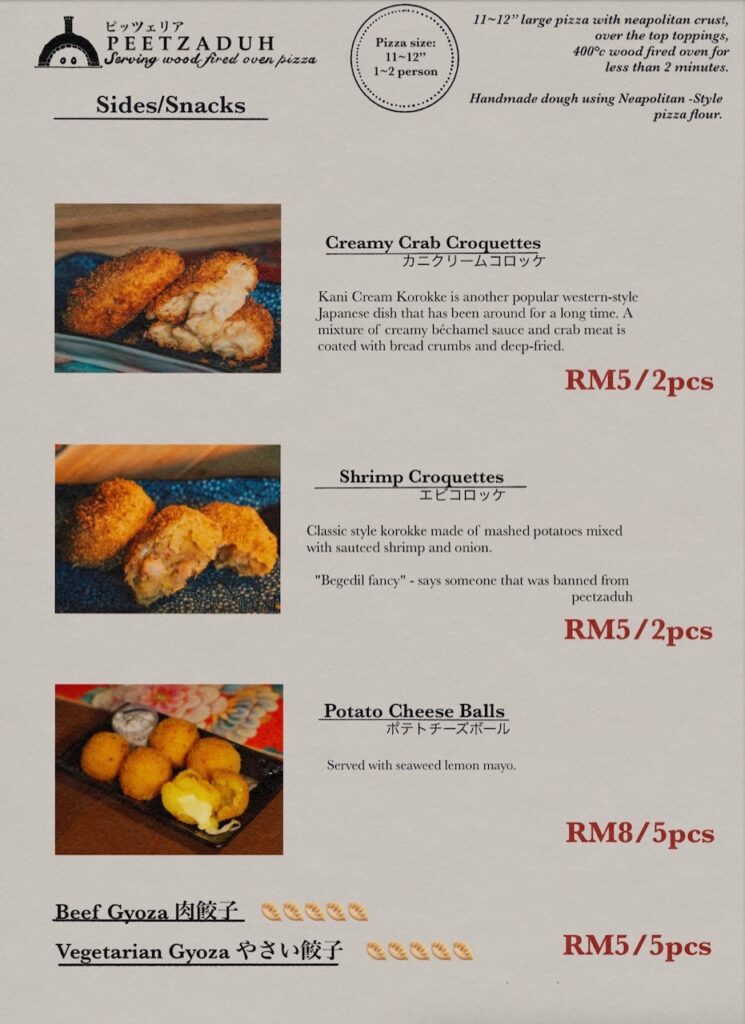 Reasons to visit Peetzaduh: good Neapolitan crust, innovative flavours.
Peetzaduh
C-G-22, Damai Hillpark, Jalan Damai Perdana 6/1F,
Bandar Damai Perdana,
56000, Cheras, Selangor
Order here.
Peetzaduh Opening Hours
Wed-Fri: 5pm – 10pm
Sat-Sun: 3pm – 11pm
Find more pizza restaurants in KL here and stay up to date with the latest happenings around Malaysia here and here.