Cosmo Pro® Air Purifier + 5-in-1 HEPA Filter
Monica Tindall
Living in Southeast Asia for over two decades has certainly given me time to consider the quality of the air we breathe. From months of unhealthy haze to pollution from traffic in the inner city to dust from construction sites, and most recently raised concern about air-borne viruses, purity of air is an ever-present issue.
Generally, people seem to know that what they consume affects their health. Still, I'm not sure so many truly consider the quality of what we inhale. The World Health Organisation (WHO) estimates that the "combined effects of ambient air pollution and household air pollution are associated with 7 million premature deaths annually." Furthermore, the UN Environment Program reports that 70% of those deaths occur in the Asia Pacific. That's a lot of preventable disease!
While the pandemic may have been challenging or downright horrific for many, one of the benefits we saw in the city was the reduction of pollution and blue skies, the norm rather than the exception. It was enough to make the haze of 2019 and the rush to purchase air filters nearly forgotten. However, as things open up again, pollutants increase, and air quality decreases. Only seven out of thirty days have been in the green (healthy) zone in the past month alone, with well over 20 exceeding WHO recommendations.
I'm an advocate for working on the root cause of the problem. Reducing consumption, walking more instead of driving, making (or not) conscious purchases, filling my house with plants and insulating doors and windows are ways I've attempted in the past to improve the situation. However, this uphill battle will take millions of others to do the same. In the meantime, every day of breathing in bad air puts health at risk. That is why I've recently caved and got a home air purifier.
What to Look for in an Air Purifier
I'm not one to take such an important (and expensive) purchase lightly, so much research went into the decision. I soon discovered that not all filters are made equal. From my online diggings, I knew I wanted a HEPA filter (for solid air contaminants) and a carbon filter (odour and chemical compounds). I also wanted something that was quiet. I'm a light sleeper, so this is a deal-breaker.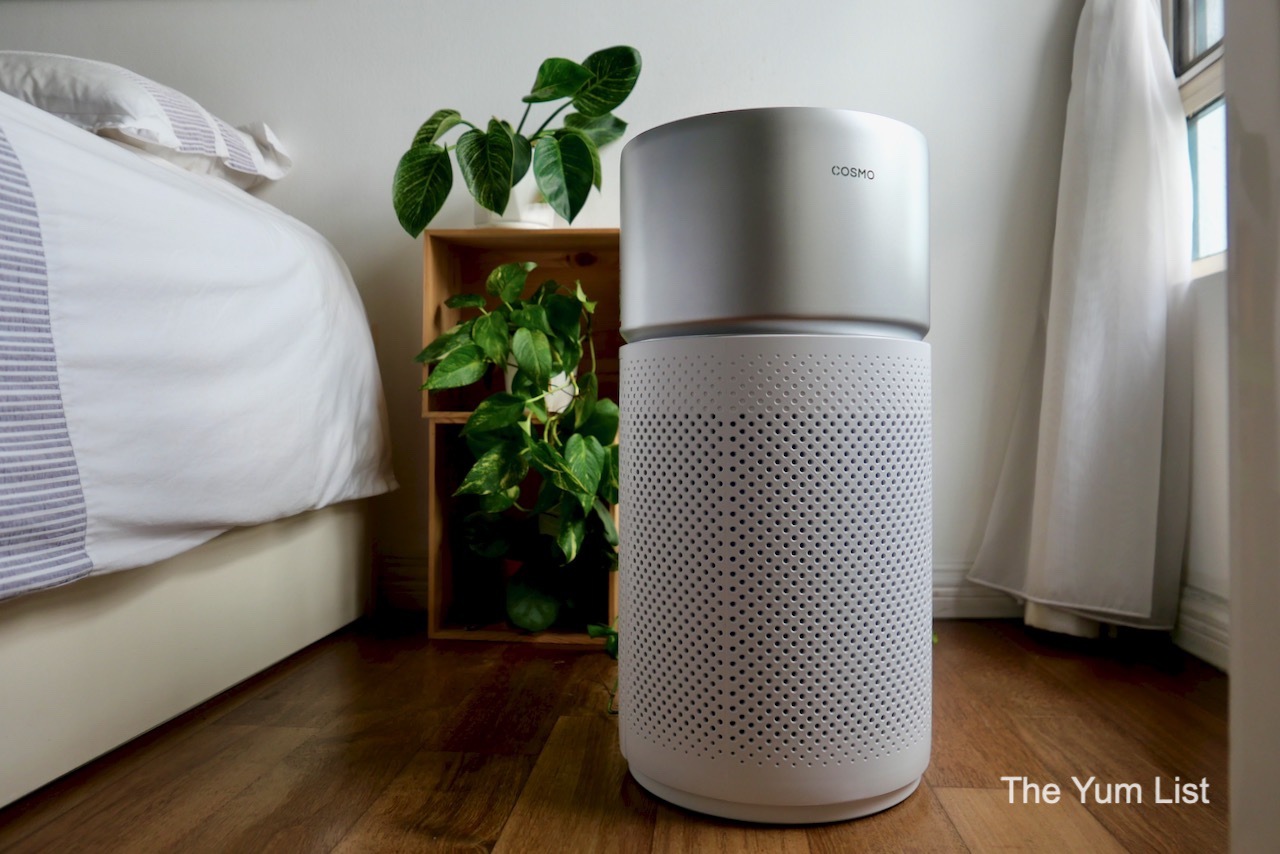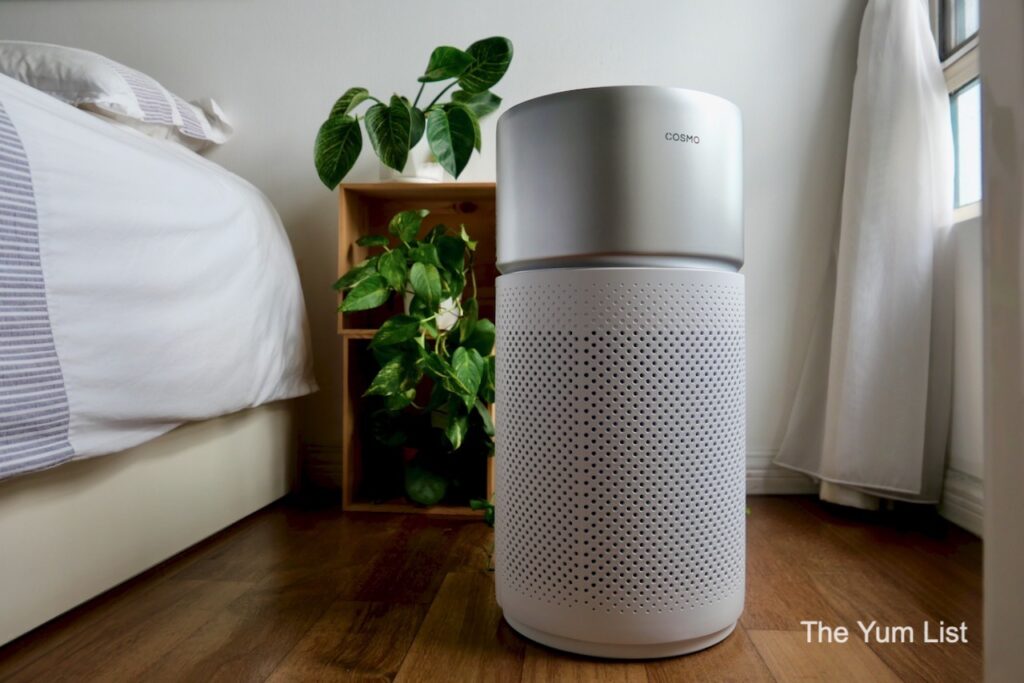 Cosmo Pro® Air Purifier + 5-in-1 HEPA Filter
Designed in Germany but produced globally, the Cosmo Pro® Air Purifier + 5-in-1 HEPA Filter ticked the three boxes above as well as several others. This model features a 5-in-1 HEPA filter system composed of a Medical Grade H13+ HEPA Filter, Activated Carbon Filter (neutralises odours, absorbs formaldehyde), Cosmo Anti-Bac Shield (prevents the growth of bacteria), Photocatalyst Filter (kills harmful substances through light energy) and a Pre-filter (filters large particles).
These five filters rid the air of pollutants such as pollen, dust, hair, lint, dust mites, bacteria, tobacco smoke and even Covid-19. Furthermore, it neutralises odours in the air and absorbs formaldehyde commonly found in homes in gas stoves, wood products, and even walls and the floor. I notice a distinct difference in the quality of air in our home and believe we're sleeping better as a result. Hubby, who is riddled with allergies, also thinks these have been reduced thanks to the Cosmo Pro®.
Additionally, the Cosmo Pro® Air Purifier comes with a 5-year warranty, it has a night light and healthy ion release functions, an AI-powered PM 2.5 counter for 99.9% accurate readings, is super quiet (20dB) and covers up to 100m² (the size of a small apartment). If we close off our kitchen and laundry, that does our two bedrooms, office and living/dining area.
Intelligent Technology
Something I hadn't thought of when investigating various models is the ability of the machine to detect fine particles. The device has a built-in AI laser and, when connected to WiFi, can reference outdoor data to provide a more comprehensive air quality analysis. The auto setting enables greater energy efficiency, engaging a higher fan speed in poorer quality air and lower when not needed.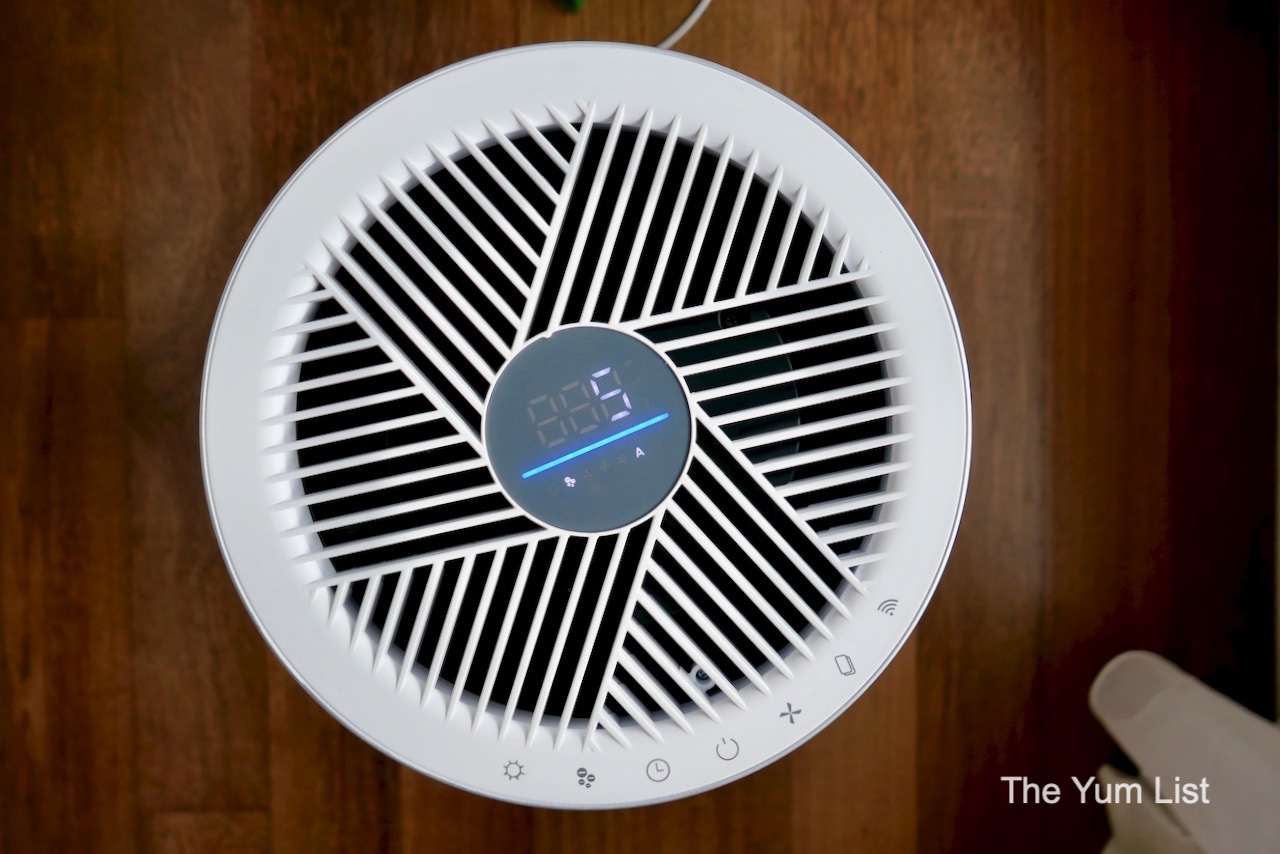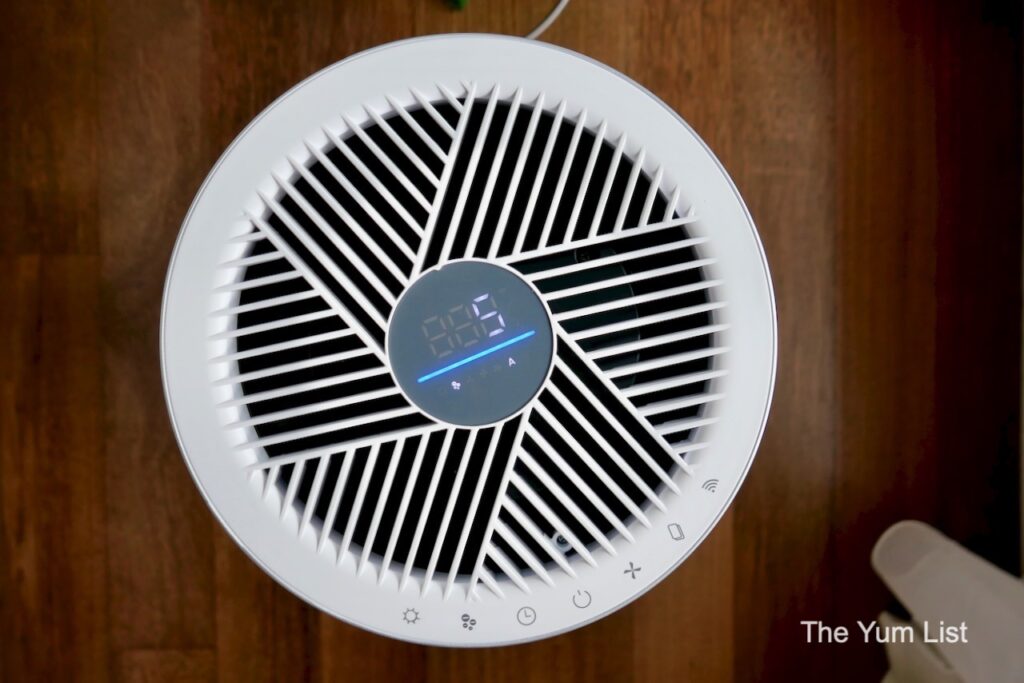 Cosmo Pro® Air Purifier Review
We're very happy with our Cosmo Pro® Air Purifier + 5-in-1 HEPA Filter. It's quiet, easy to use and most importantly, improves the quality of the air we breathe. If you don't have your health, you have nothing, and we're grateful this system assists in our wellness goals. The delivery took less than a week, and we rest assured with a five-year warranty. I wouldn't hesitate to purchase again.