St. Gregory
Monica Tindall
Tucked away on the sixth floor of the PARKROYAL COLLECTION Kuala Lumpur, St Gregory spa is a cliché "oasis in the city." The fabric of the sustainable ideals of the property, spaces, and even the exterior walls, are covered in plants. The small spa of six treatment rooms is entranced with a quaint reception where the highlight is a glass wall looking over a lush tropical garden. Once inside, it's hard to imagine the bustling city centre below. It truly is a sanctuary away from contemporary stresses.
*Scroll down to see how you can get a 25% discount on all signature single treatments (except spa rituals).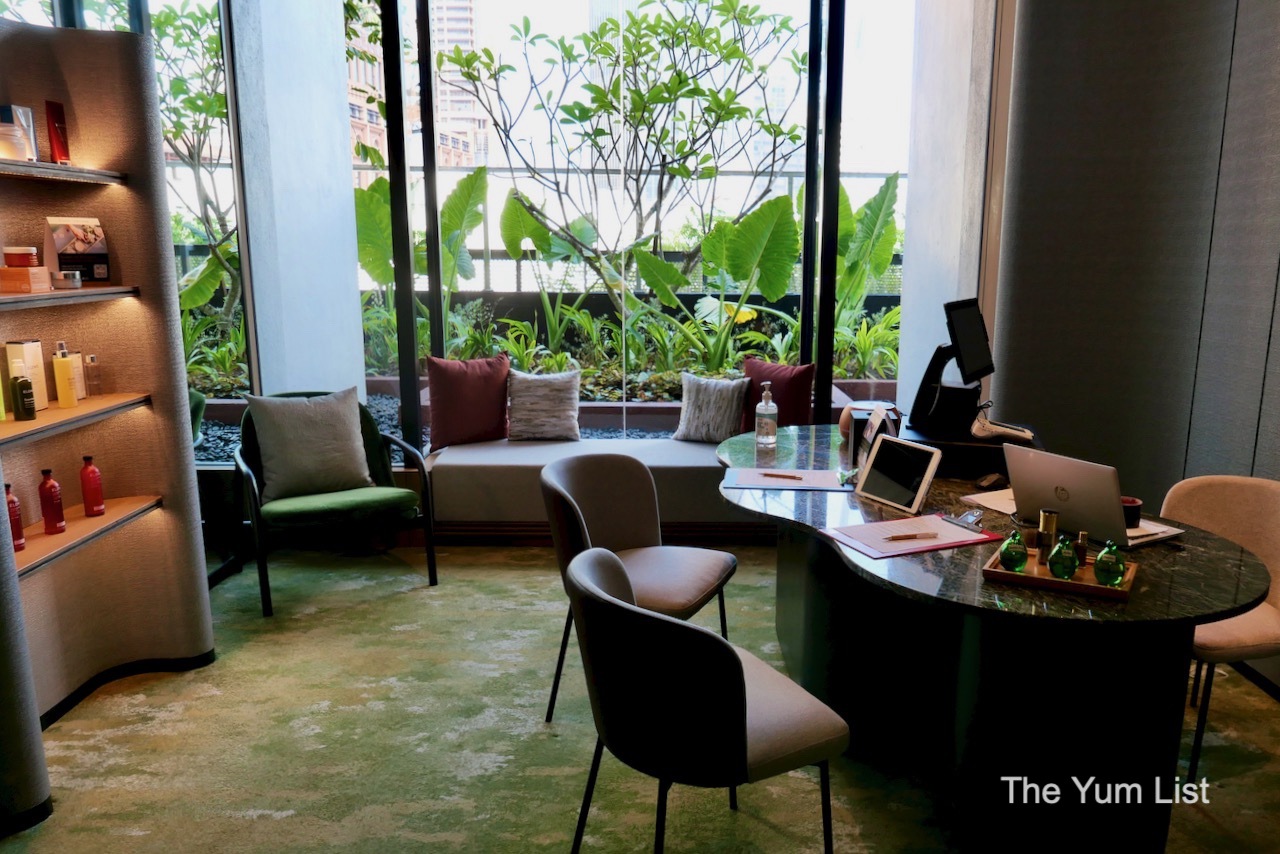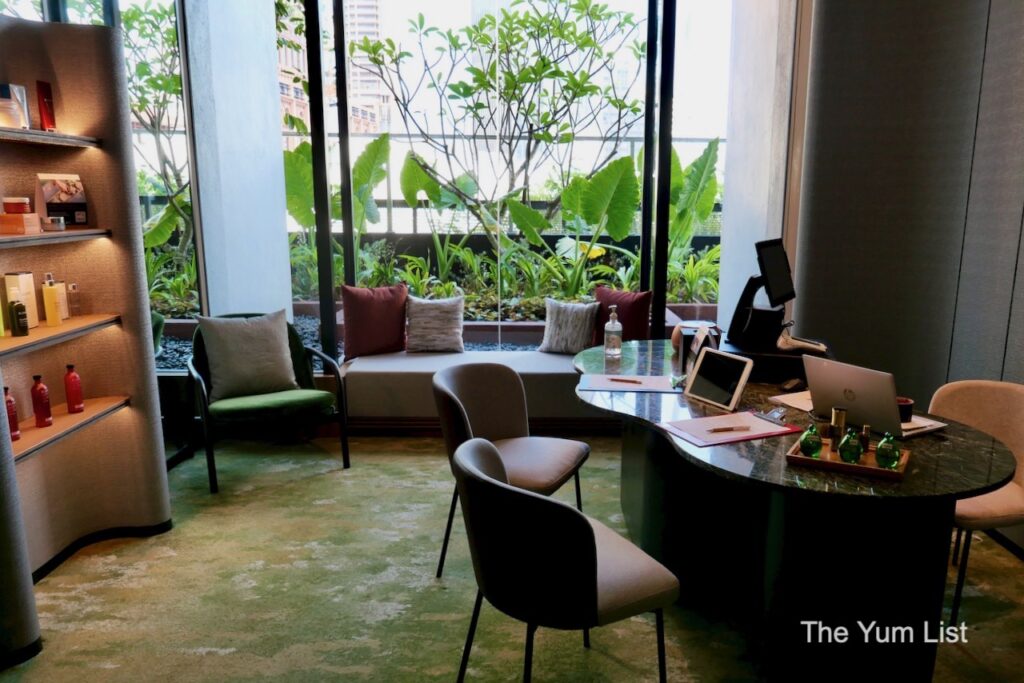 St. Gregory
Spa manager, Li Ping, says St. Gregory spa benefits greatly from being inside PARKROYAL COLLECTION Kuala Lumpur. Taking advantage of the property's facilities and team means that together they can offer rich, comprehensive and customisable packages. While the base spa menu includes massage, facial and body treatments, partnering with the hotel allows it to glam up the selection into entire wellness or pampering parcels. For example, imagine signing up for a half-day spa session with some girlfriends and finishing with afternoon tea in the lounge. Or, starting the day with a workout on top-of-the-line fitness equipment, Technogym, followed by a swim, a massage and facial, some healthy spa cuisine and completing the day with a yoga class.
Staying at PARKROYAL COLLECTION Kuala Lumpur, we are up for it all! Gym and yoga start the day, followed by a leisurely massage and facial in the spa. Later we nourish ourselves with a healthy meal by the pool and spend the rest of the afternoon dipping and sipping.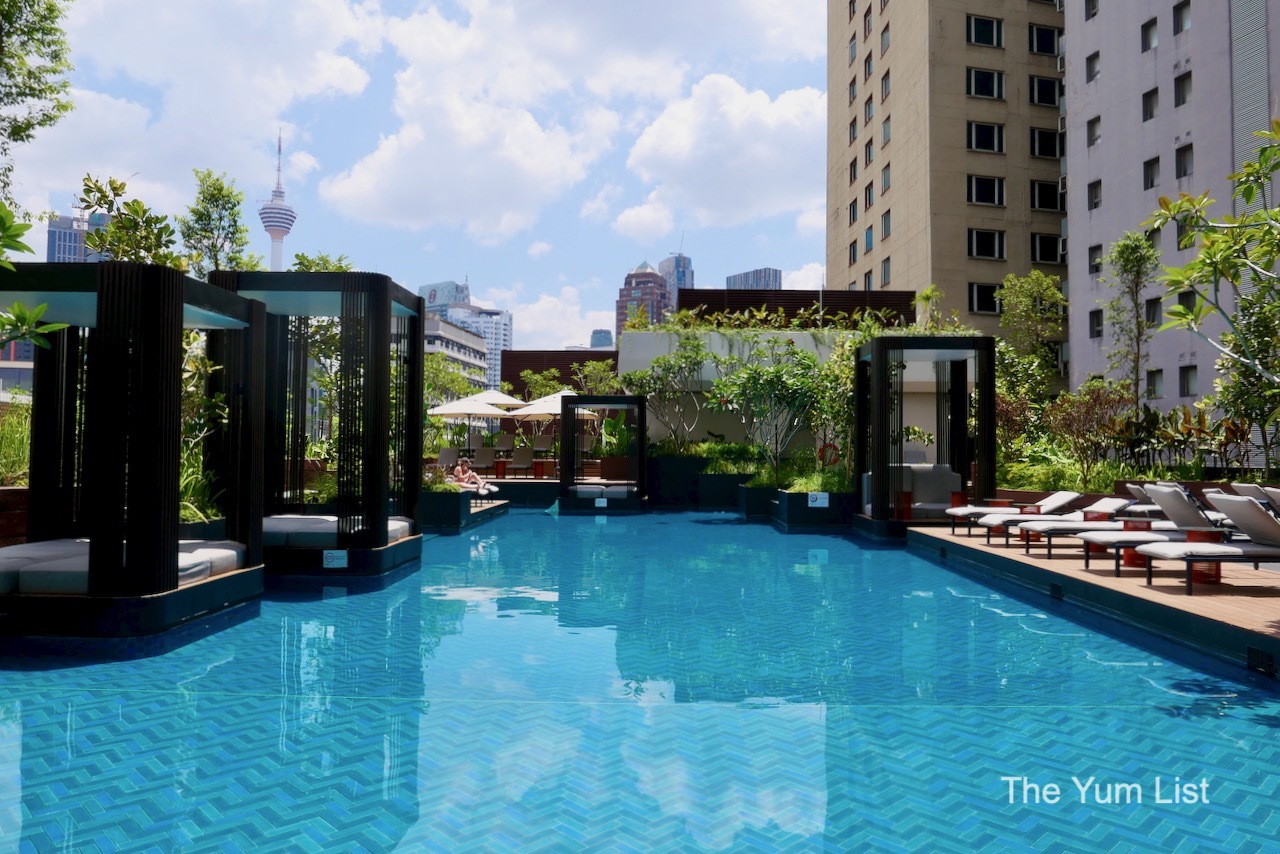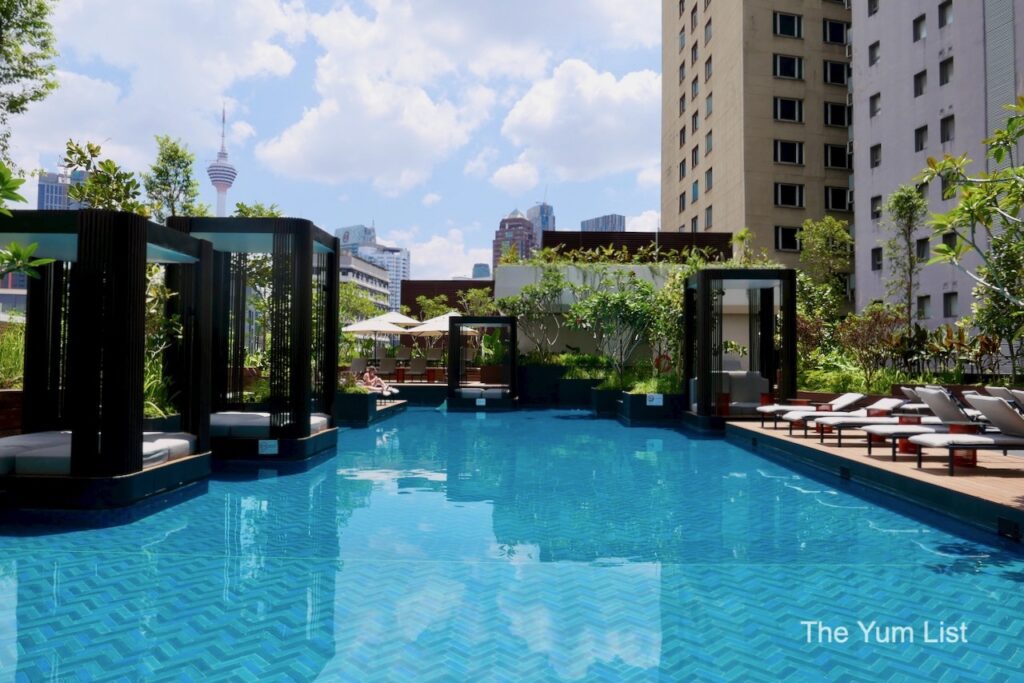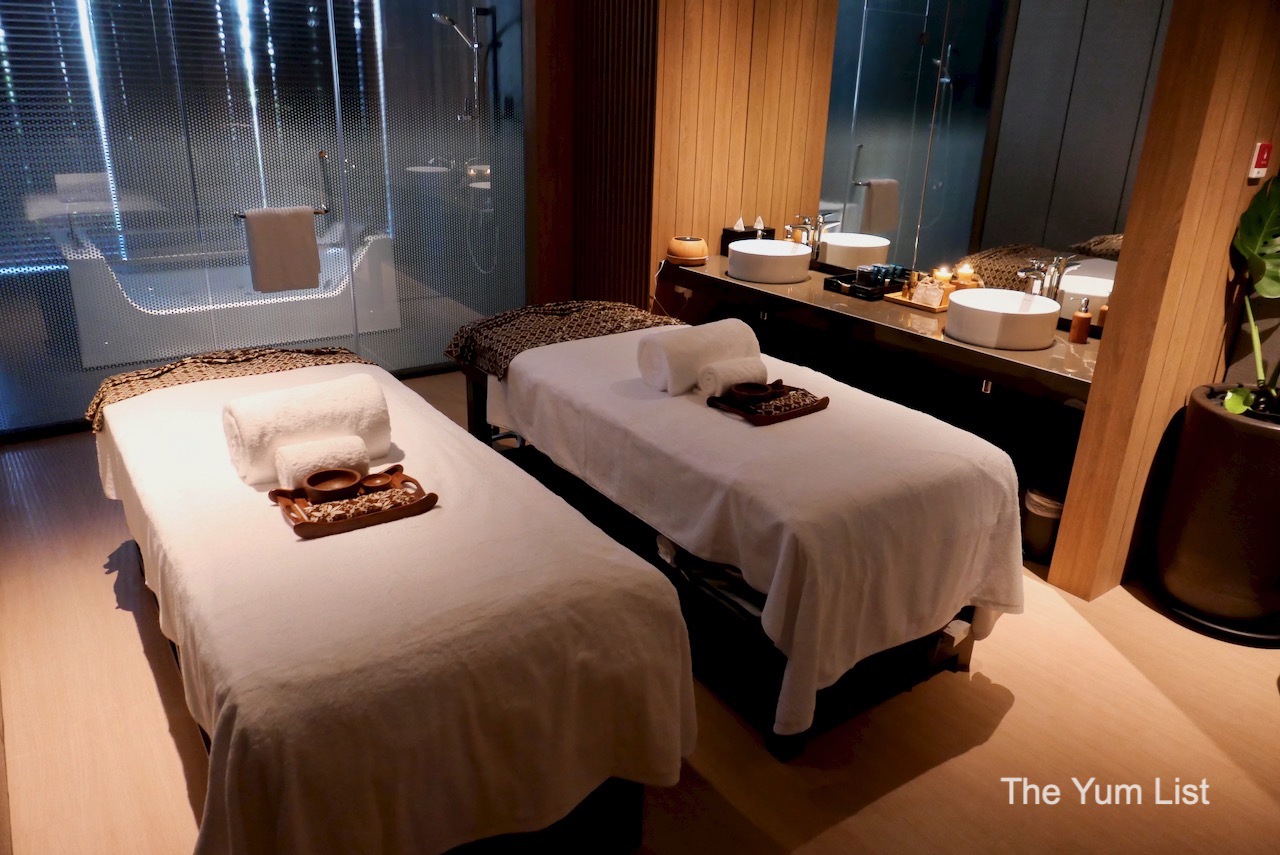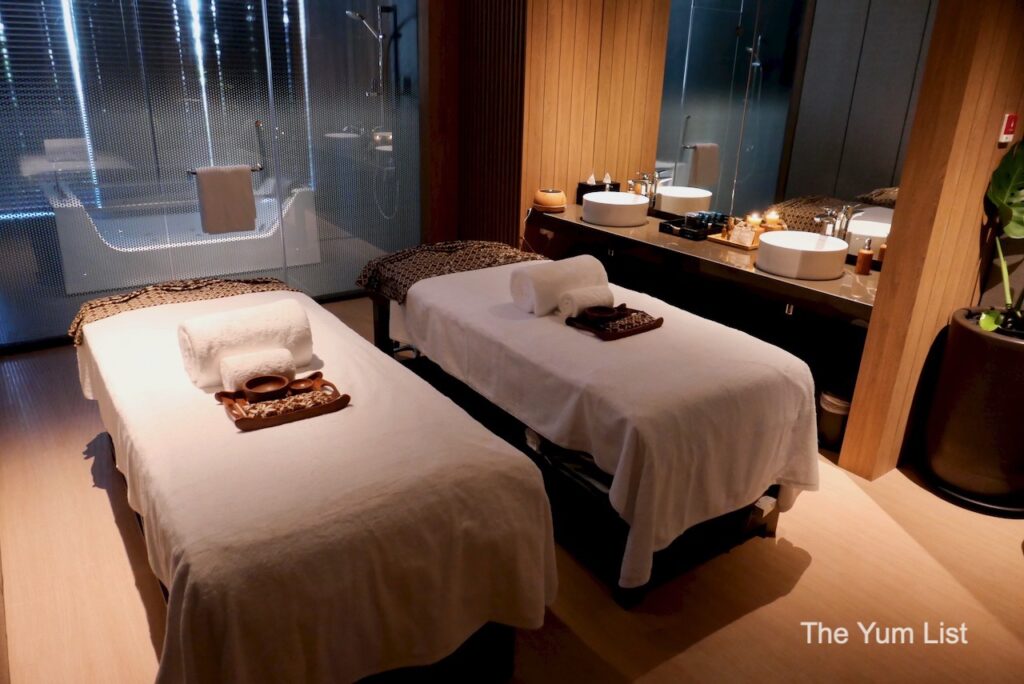 St. Gregory – Spa Treatment Menu
As mentioned, St. Gregory spa has a full range of massages, facials and body treatments. We try two of their signatures – a KUEM Royal Heritage Massage (RM 380, 75 minutes) and Elemis Pro-Glow Smooth Facial (RM 450, 65 minutes).
KUEM Royal Heritage
Guests are invited to feel like royalty with KUEM (The Royal Secret Formula) range of wellness products. Made with a century-old herbal recipe used by Kelantan State royal families in Malaysia, the KUEM Royal Heritage range of treatments is specifically designed to pamper women. The Royal Heritage Massage uses a silky-smooth massage oil, softly scented with the formula. Active ingredients promise to enhance blood circulation and the lymphatic system, produce happy hormones and refresh the body, mind and soul. The program begins and ends with a head massage, with long, gentle strokes of the entire body in between. My therapist, Linda, says she wants to make me feel like a princess with this treatment. Every muscle and joint is cared for, making an overall very pleasurable and relaxing session.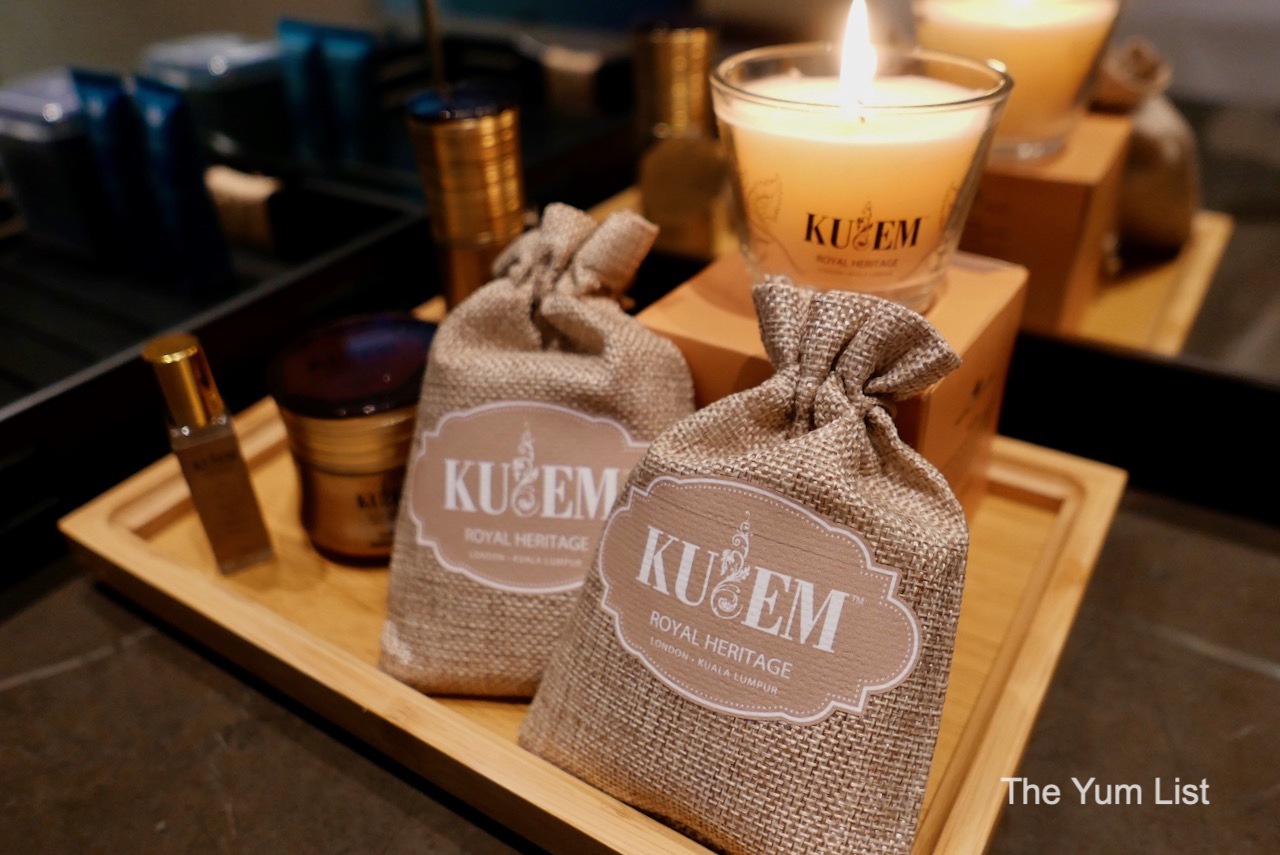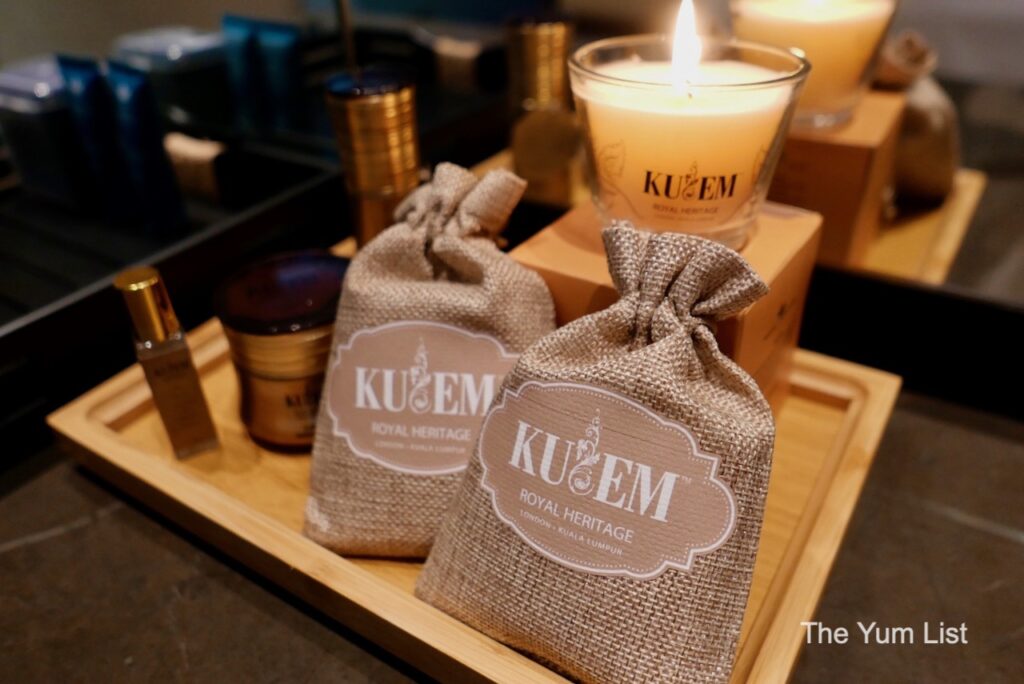 Elemis Pro-Glow Smooth Facial
The Elemis Pro-Glow Smooth Facial uses the well-known and respected Elemis skincare range. The anti-aging facial promises to flush over the appearance of fine lines, fill in expression marks and plump skin with intense hydration leading to a more youthful look. My therapist Niya's techniques are flawless. She uses round strokes, pulling the skin up towards the crown and never leaves me unattended for a moment. When the Elemis products are left to absorb or do their work, Niya massages different body parts – arms and hands, head, neck and shoulders. You have the choice of extraction or not (yes, please, squeeze out those blackheads), and the cleansing, exfoliating, toning, mask and moisturising also includes an eye treatment.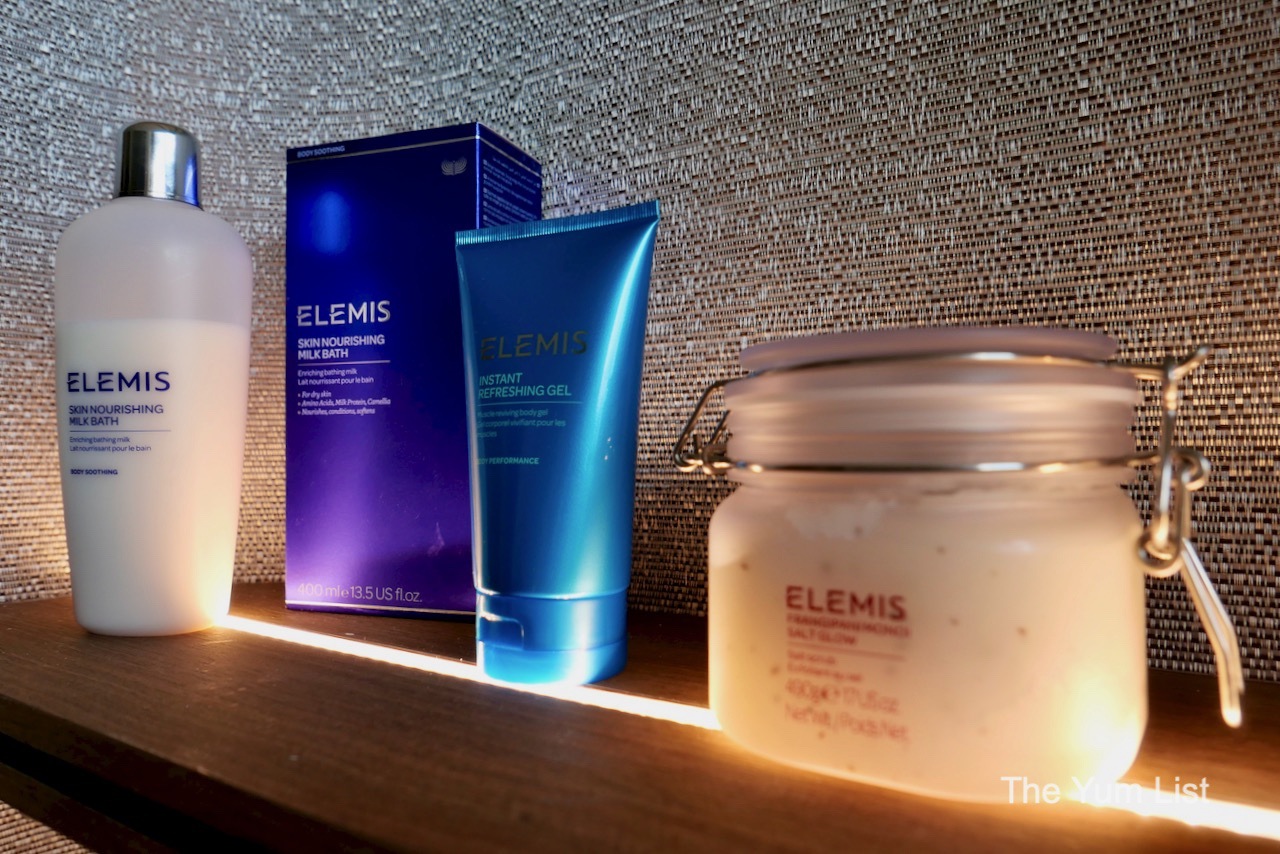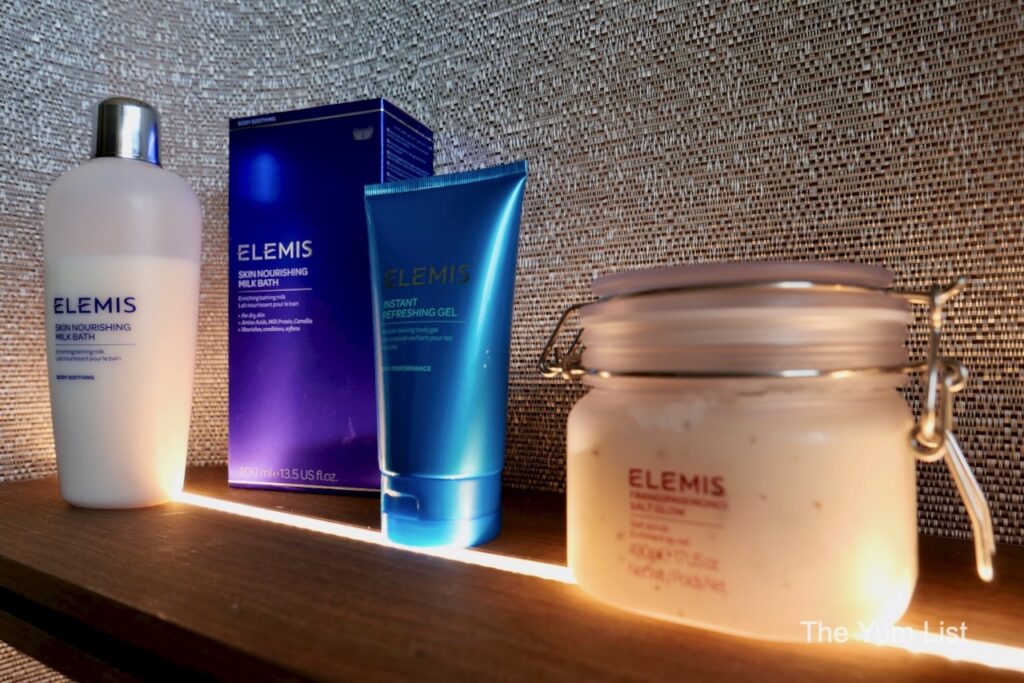 St. Gregory – It's All in the Details
Luxury is in the details, and St. Gregory spa pays close attention. Guests are greeted with a cool towel and chilled water, and sessions are concluded with a curated tea list, dried fruit and nuts. Massage beds are heated (heavenly). All products used are of superb quality. Rituals and routines such as wiping feet with a warm washer and breathing exercises, and regular checks on comfort level (temperature, music, position), polish the entire experience.
*Opening Offer: If you visit before the end of September, you can take advantage of a 25% discount on all signature single treatments (except spa rituals) at St Gregory in the PARKROYAL COLLECTION Kuala Lumpur. Just make a note of the offer when making your reservation.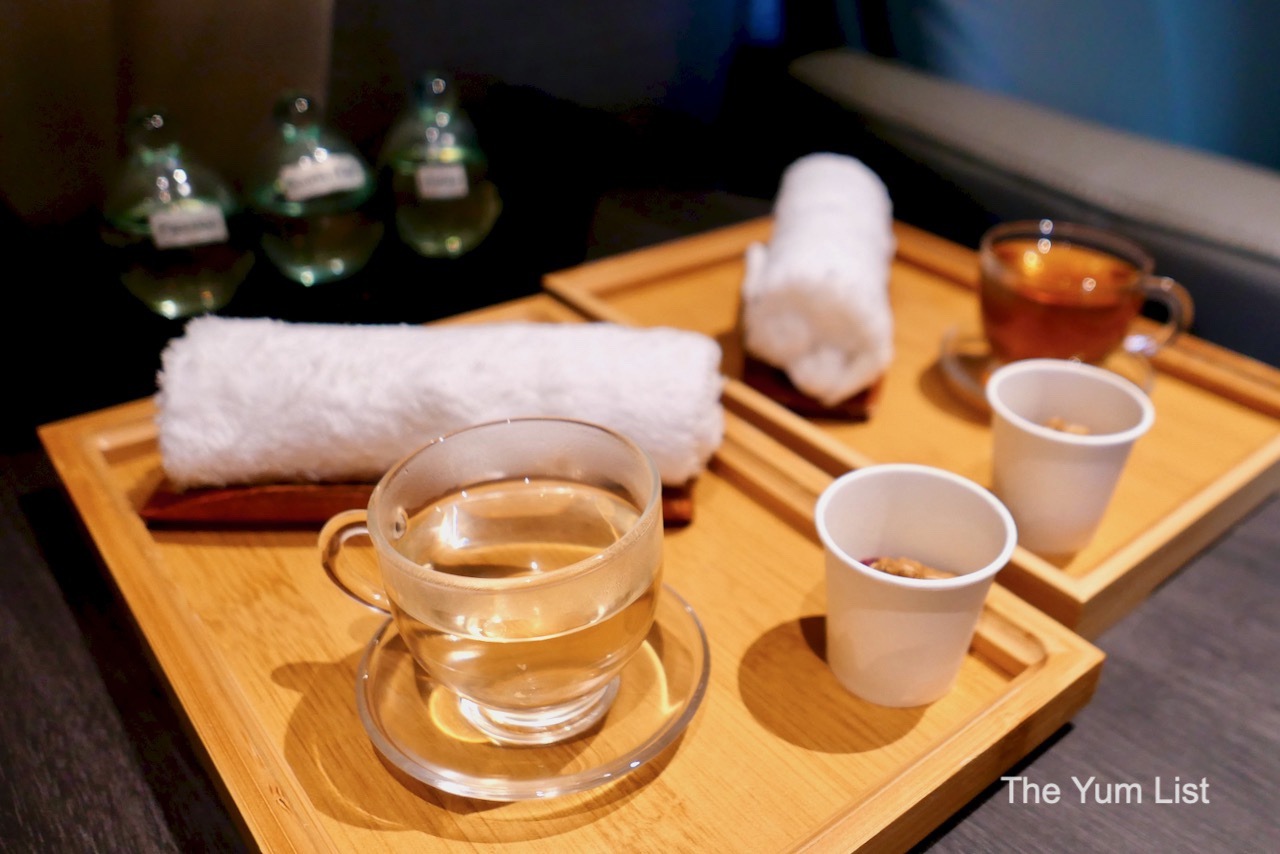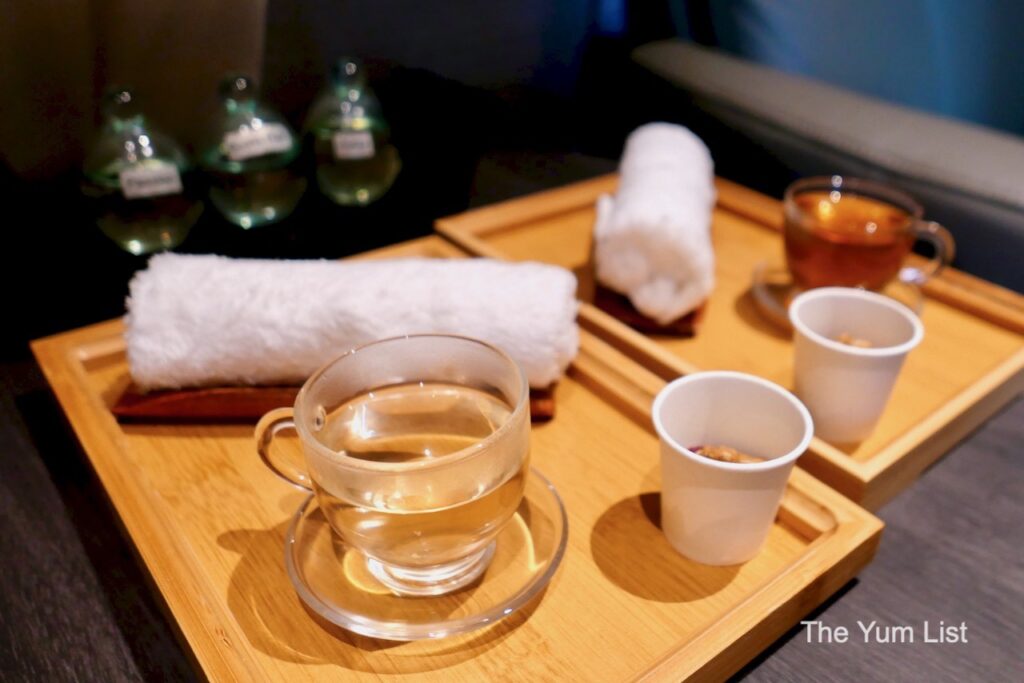 Spa Cuisine at Skye Chill
Wanting to prolong the pampering session, we follow our spa treatments with some healthy spa cuisine at Skye Chill, the pool bar and restaurant on the sixth floor of PARKROYAL COLLECTION Kuala Lumpur.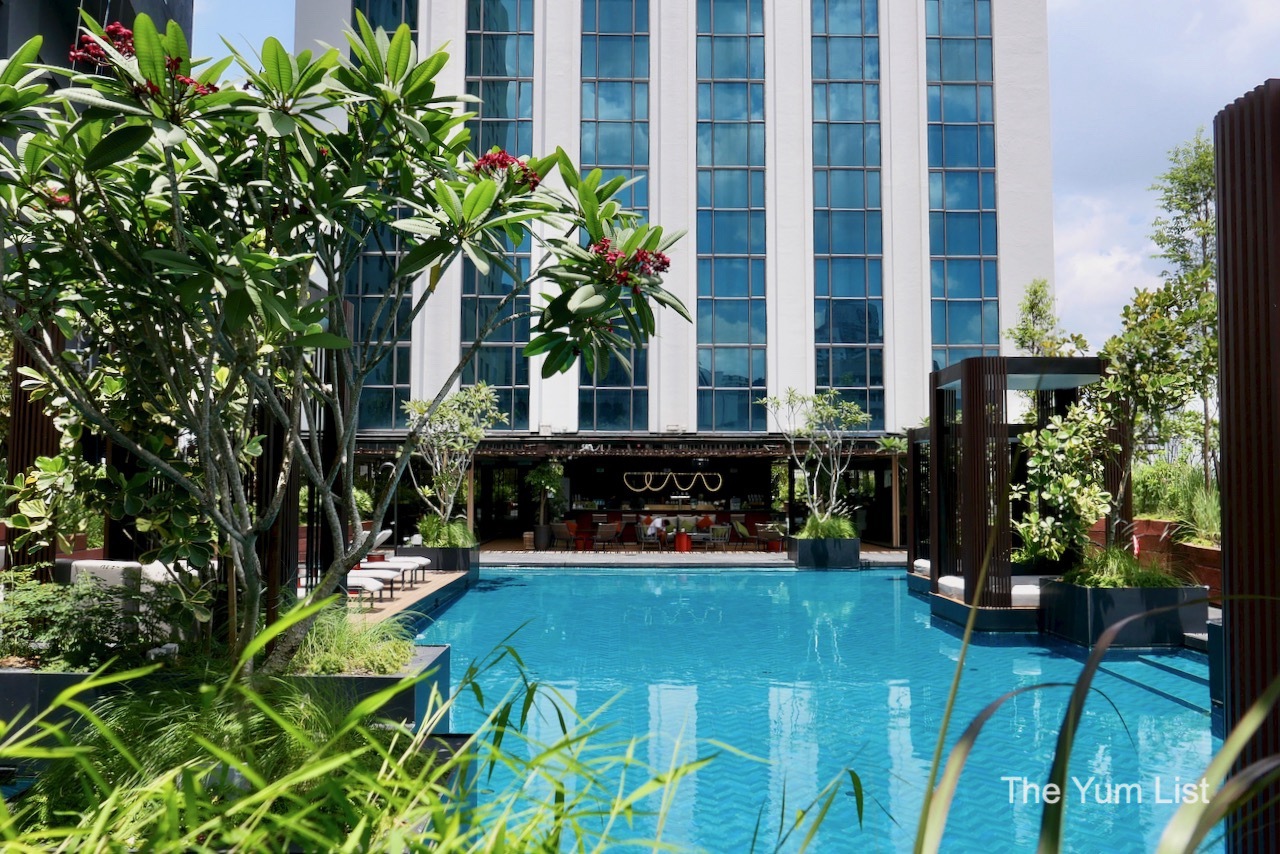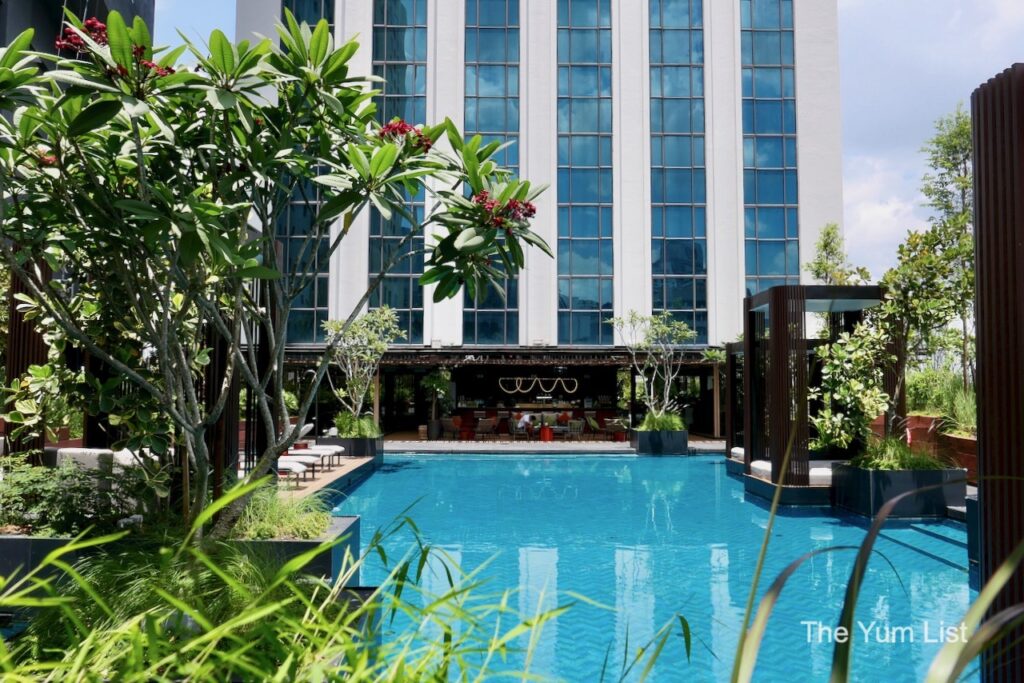 If you're just looking for something light (or a hearty, healthy dessert), both the Super Acai Bowl (RM 40) and Healthy Superfood Detox (RM 40) are solid choices. The first is a textured bowl of blended berries, strawberries, low-fat yoghurt, coconut and peanut butter topped with a whole sliced banana, granola, seeds and desiccated coconut. The latter is reminiscent of a fruit cocktail, only much prettier in an orange bowl garnished with mint leaves.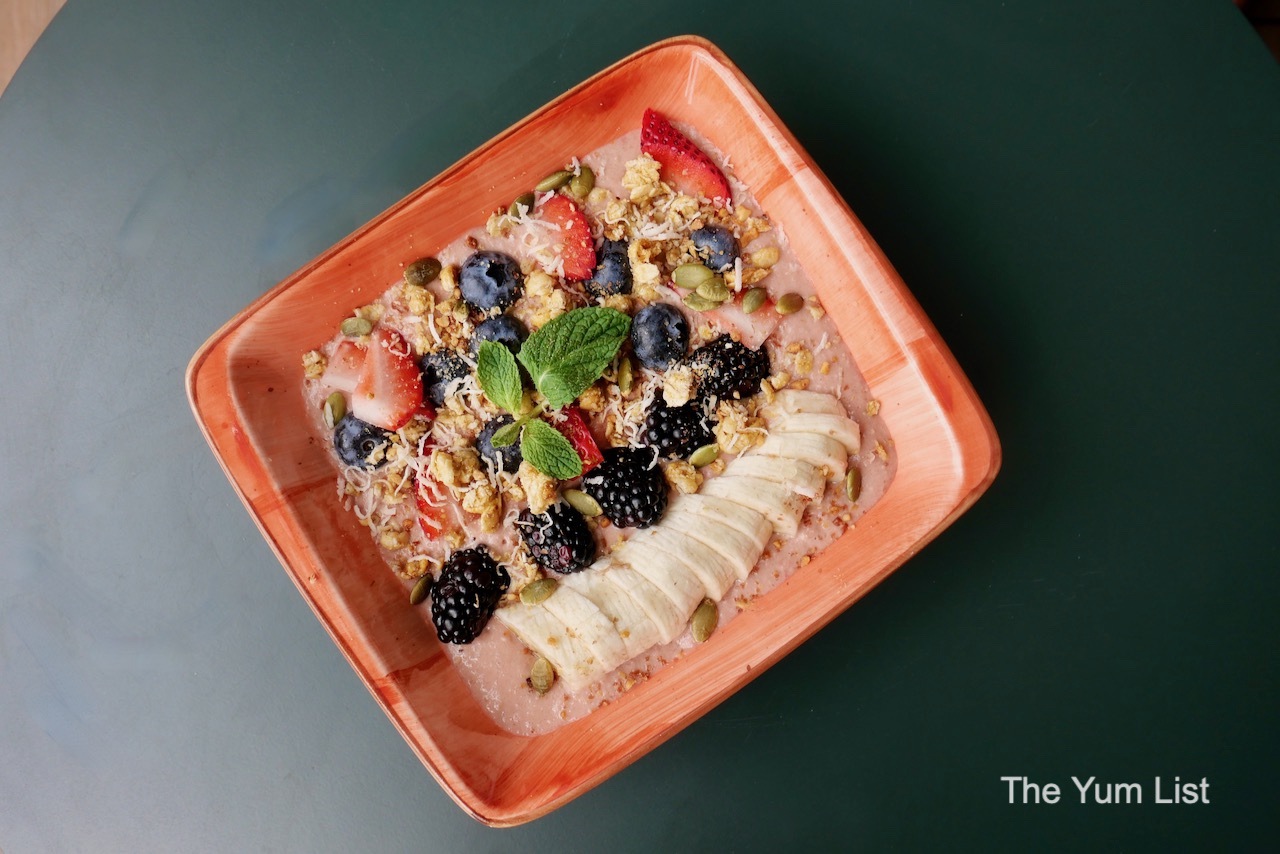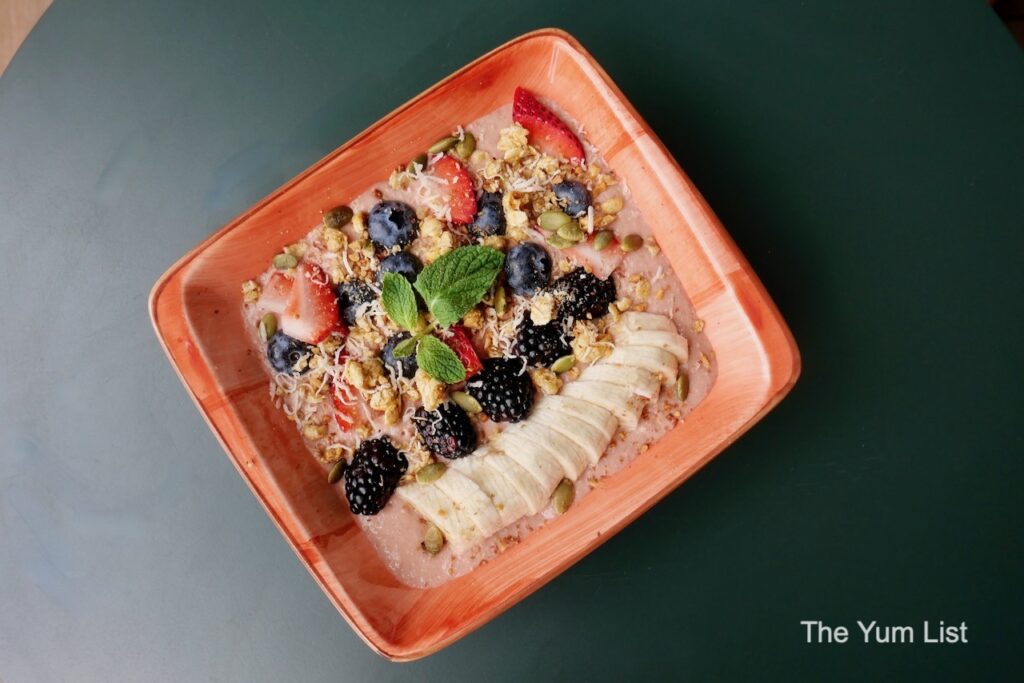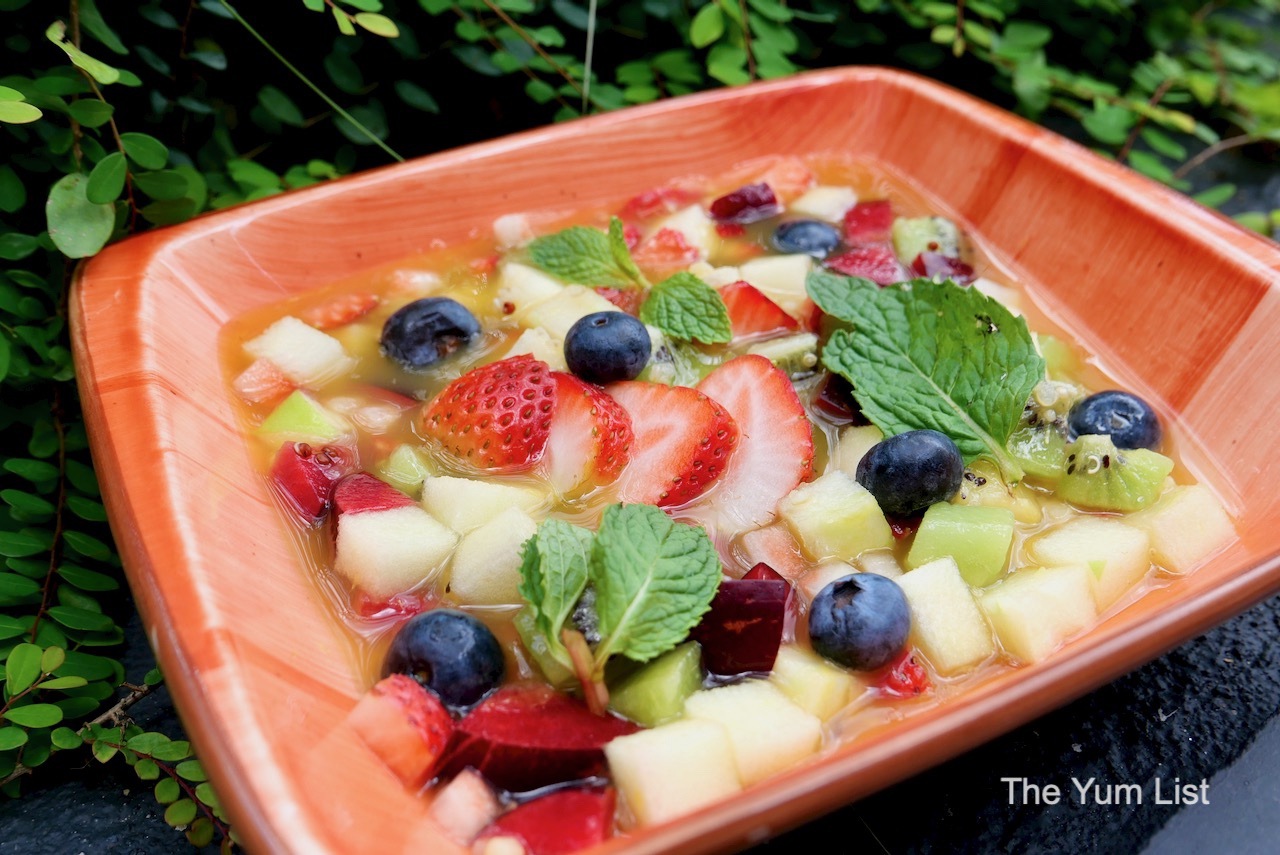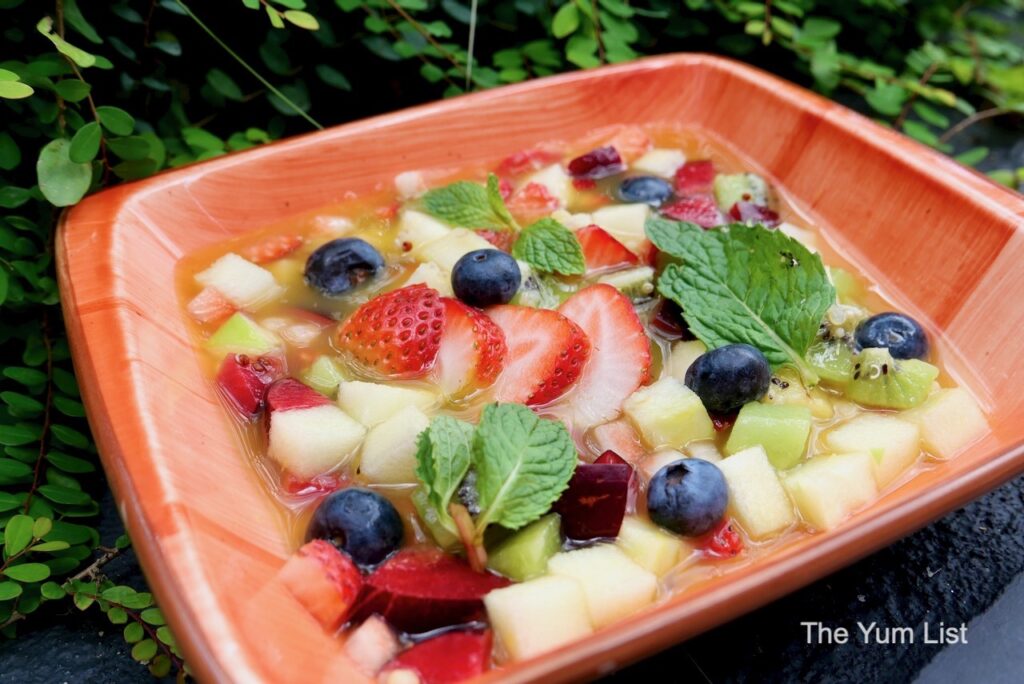 Our friends at BoomGrow (we're huge fans) supply the greens to the hotel. They built an urban garden literally inside the hotel's fridge. Chefs pluck kale, arugula, and any number of types of lettuce and herbs minutes before serving. Seriously, these are the tastiest and freshest salad ingredients in Kuala Lumpur.
Both the Glowing Guardian (RM 48) and Eat Clean (RM 58) take good advantage of the freshest greens in the city. The former is a pretty round mound of superbly creamy hummus topped with mixed greens, avocado, radish, tomato, cucumber, pumpkin seeds, crispy pita strips, pomegranate and a generous spoon of extra virgin olive oil. The second is also an attractive plate vibrant with colour thanks to fresh produce and edible blooms. Organic quinoa, smoked salmon, avocado, cracked hazelnuts, ricotta salata and lemon-chia vinaigrette, make a delicious combination.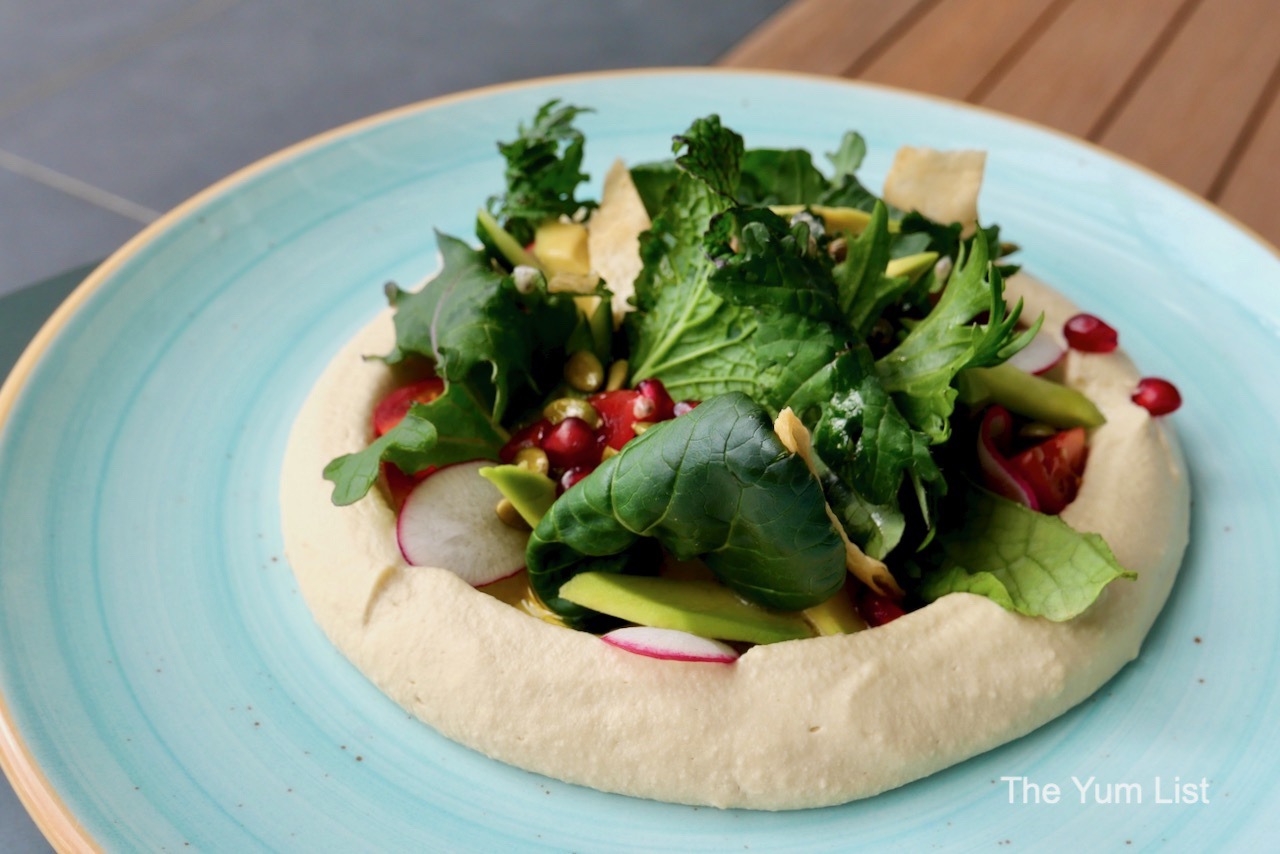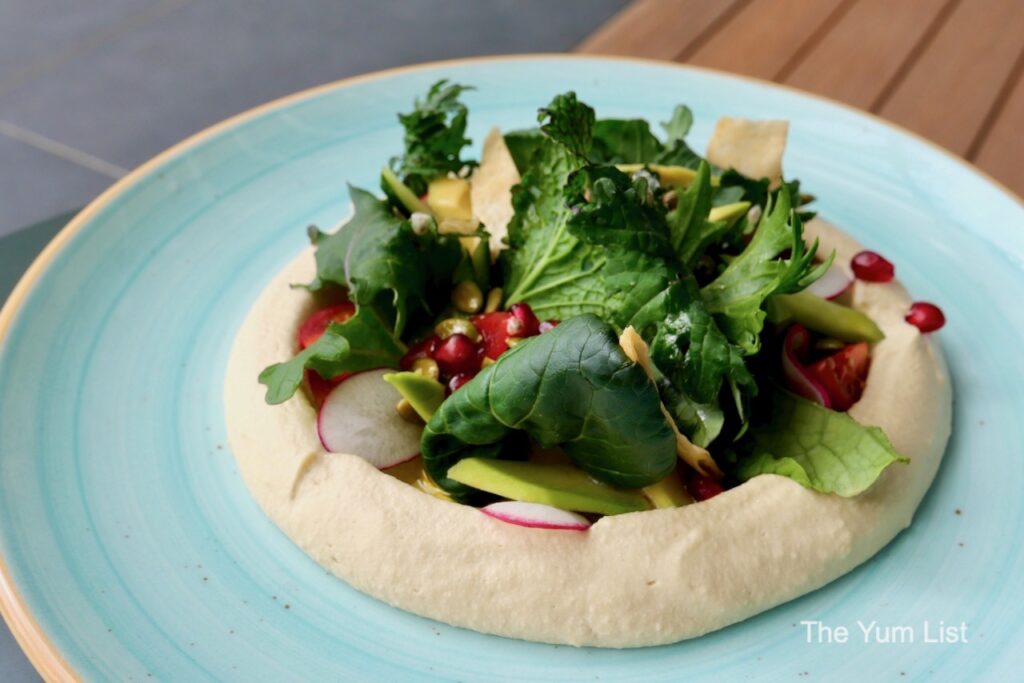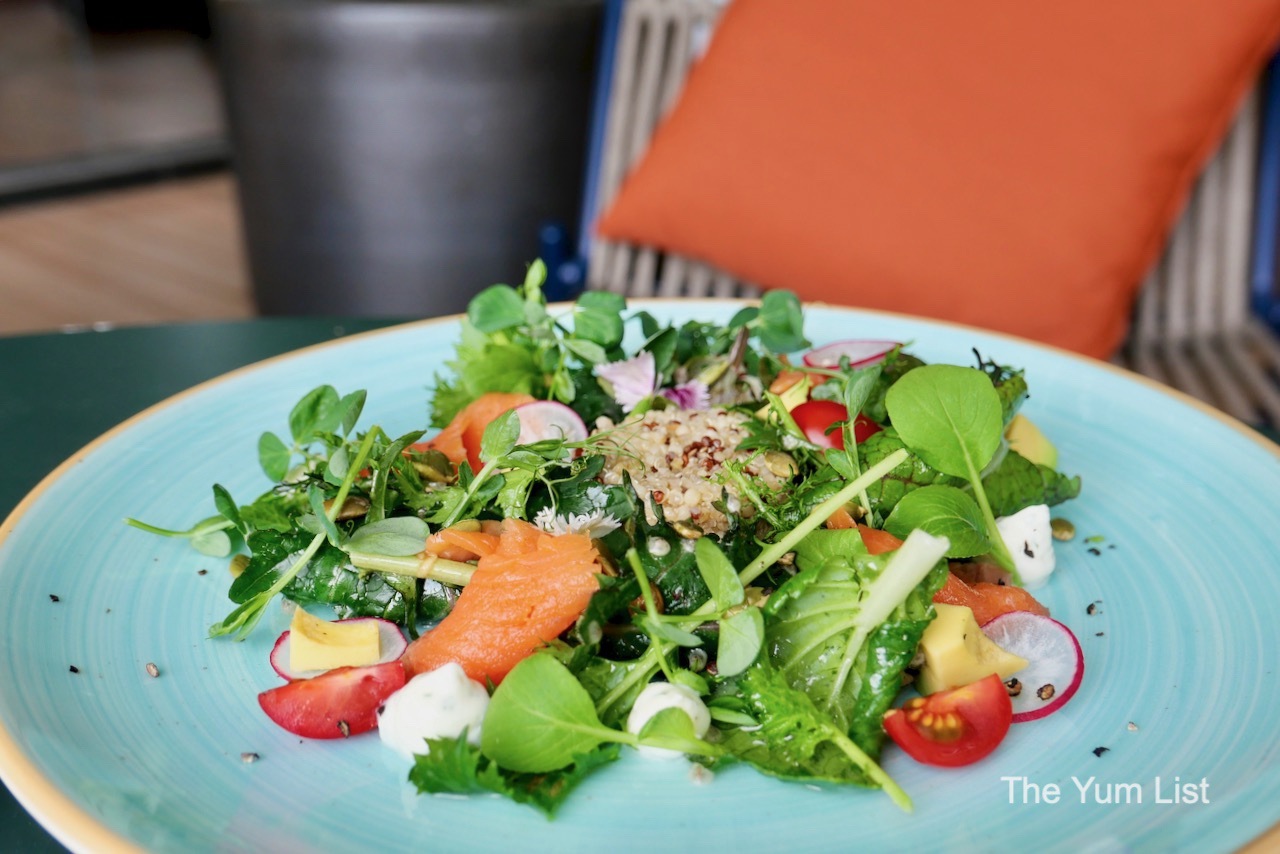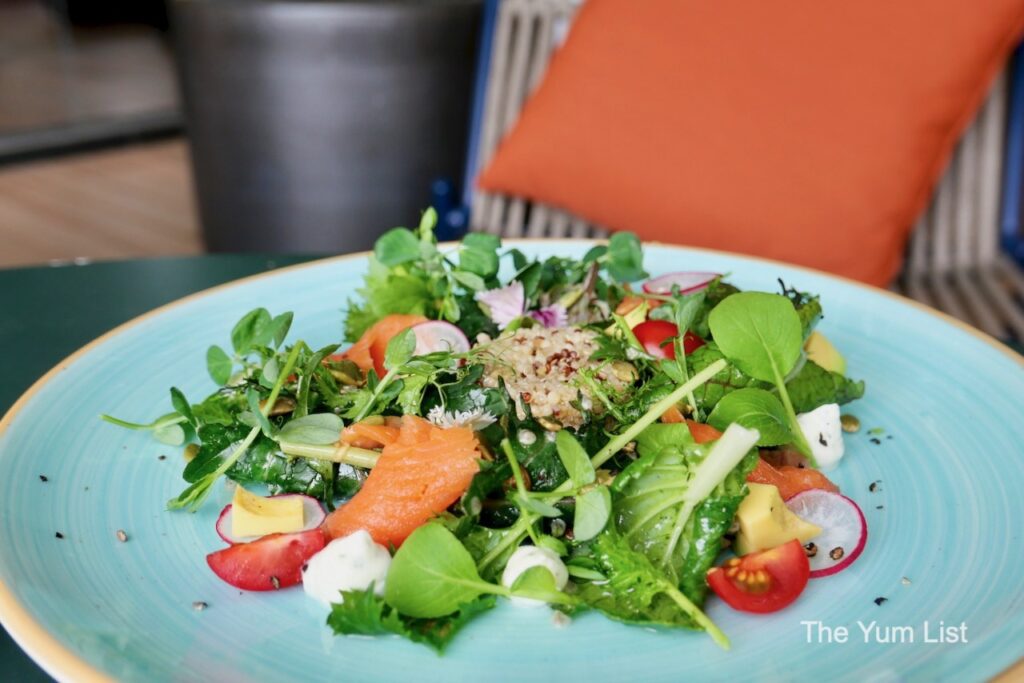 For something heartier, the Honey Miso Glazed Salmon (RM 70) is an excellent choice. We like this one so much we consider having it again later at dinner. The soft salmon is crisped on the edges and accompanied by sesame spinach, avocado, edamame, wakame, nori, and a tasty roasted sesame yuzu dressing.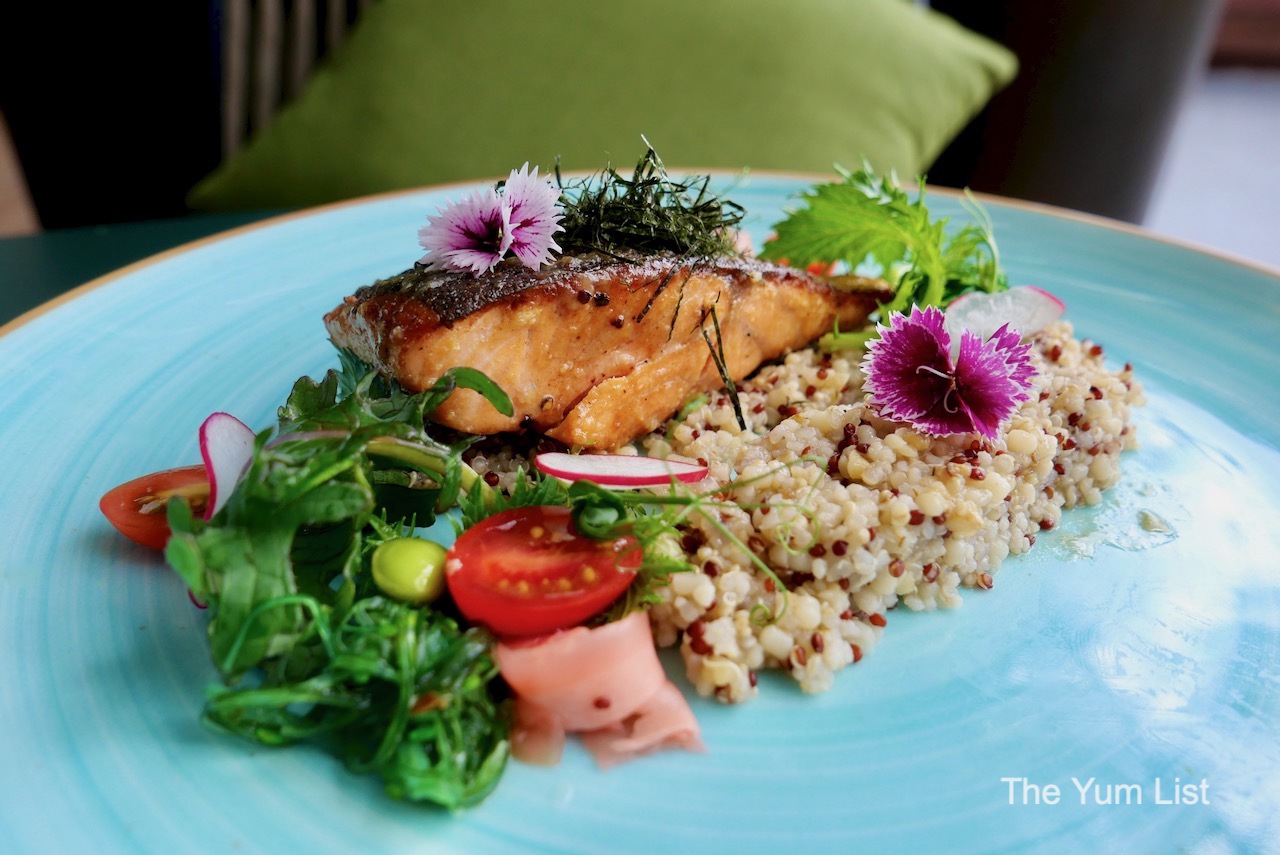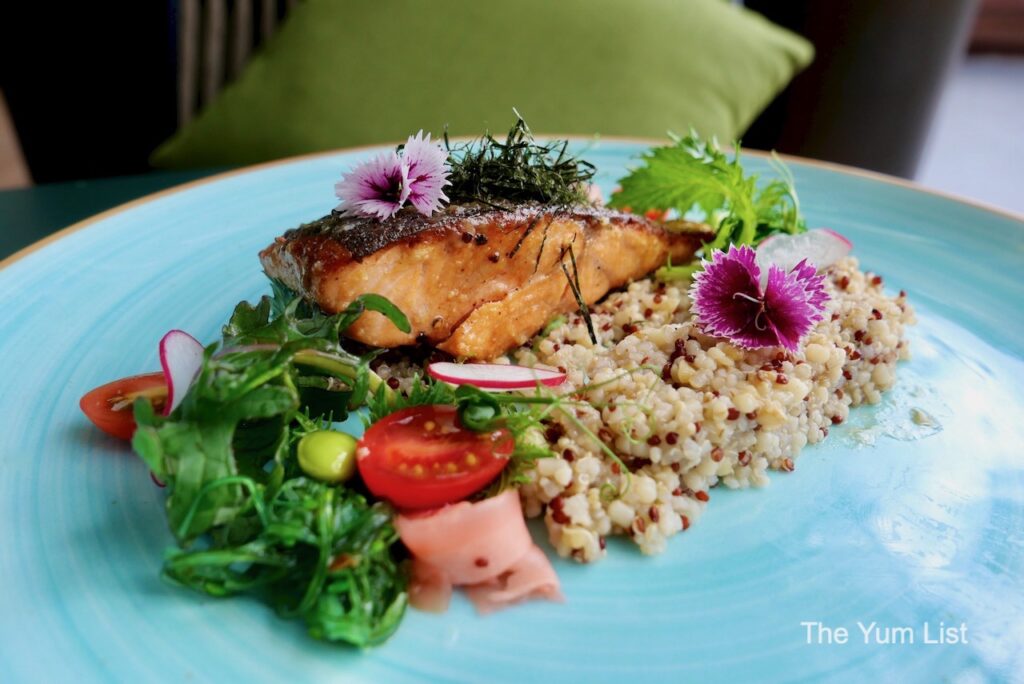 Drinks
The Spa Cuisine menu at St. Gregory is a handful of healthy juice and smoothie blends. They're packed with nutrients, a little on the sweet side for me, and perfect for hubby (ask for no honey if you prefer). Consider the Green Powerhouse (RM 25) with green apple, cucumber, celery, lettuce, kale, ginger, fresh herbs, banana (I suggest asking for it minus the banana) and coconut water for a fresh choice, or the Immune Boost (RM 25) with banana, pineapple, organic spinach, ginger, turmeric root, honey and almond milk for something similar in profile to a lassi.
Reasons to visit St. Gregory: an urban retreat surrounded by greenery with comprehensive wellness facilities; customisable packages to fill a half or whole-day pampering retreat; skilled therapists; 25% discount on signature single treatments (except spa rituals) until the end of September. 
St. Gregory
PARKROYAL COLLECTION Kuala Lumpur
Jalan Sultan Ismail, Bukit Bintang,
50250 Kuala Lumpur, Malaysia
+6 03 2782 8388
Website
St. Gregory Opening Hours
Daily 11 am – 8 pm
Find more on the spa and beauty scene in Malaysia here and stay up to date with the happenings around KL here and here.