Taco King, REXKL
Words: Amanda Chin
Photos: Monica Tindall
Sadly, Taco King will only run until the end of October 2022. This is your last chance to taste authentic corn tortillas. Get in and try them before they go!
Live every day like it's Taco Tuesday – don't mind if I do. When Monica asked me to visit Taco King, it was an immediate yes. Having lived in Mexico most of my childhood, I've grown up with Mexican food and it's my favourite. I've tried Taco King before but only when they just started so there were limited tacos on the menu. Now, with a small pop-up in Tiffin at The Yard, they've also just expanded to REXKL. The cool part about their expansion is that they also grew their menu since Tiffin is more catered towards mass production and people who want their food fast. With my mind full of desire for Mexican food, I practically ran all the way to Chinatown.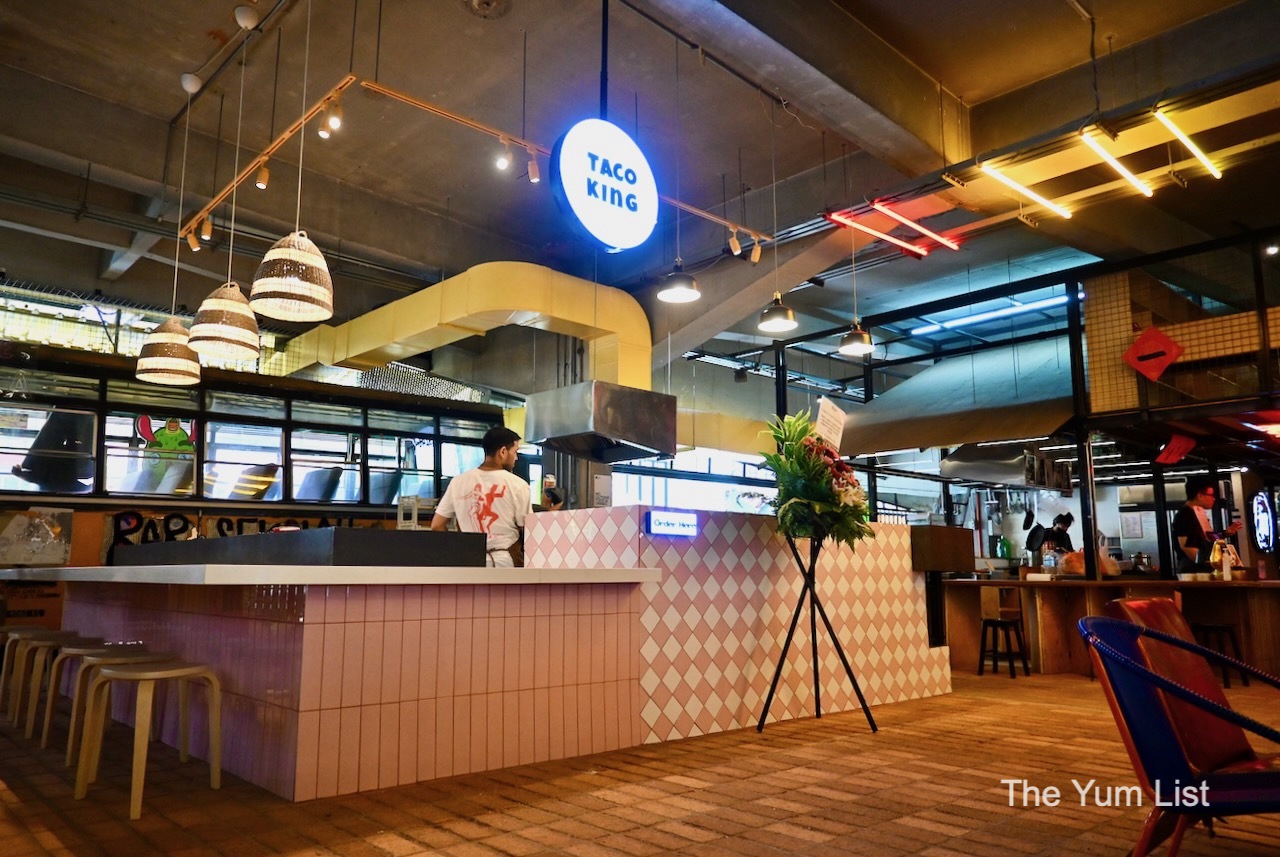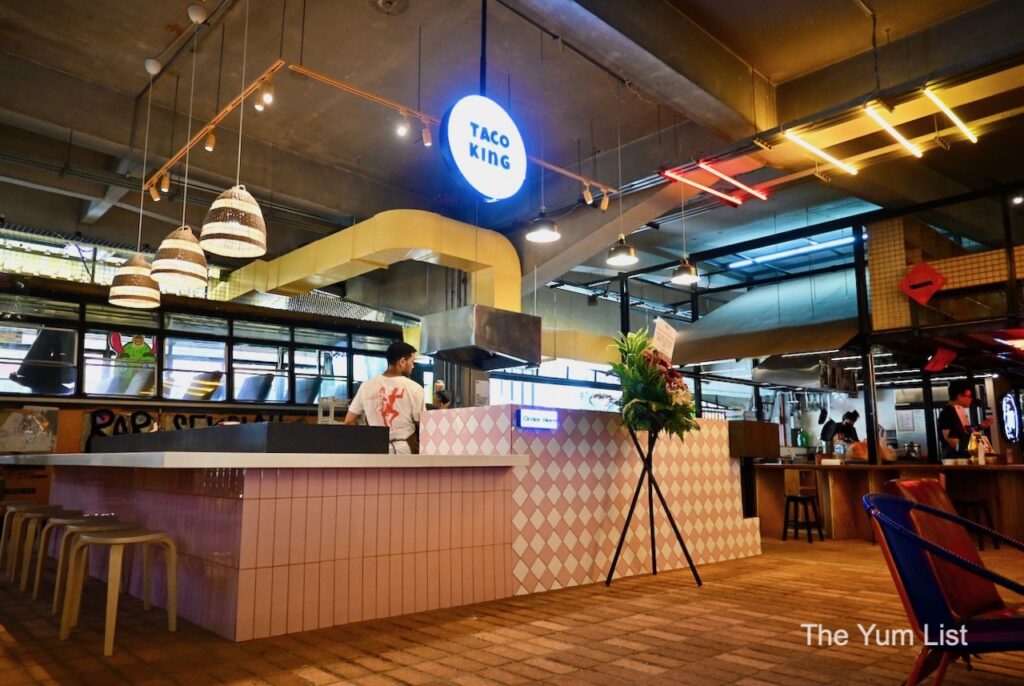 Taco King @ REXKL
REXKL in Chinatown is a vintage cinema renovated to become the ultimate artisanal hub for food, drinks and art. They even have a massive bookstore to get that knowledge and go to college. There are many parking spots around Chinatown, and valet is also available – plus, it's a nice walk amongst the throngs of busy market stalls and quirky shops (or you could take the train as Mon loves to do).
Walking inside this amazing space, you can head straight down the stairs and to the right. Here you'll find (cue heavenly classical music) Taco King, operated by two guys inside a dainty pink-and-white tiled stall. The owner, Chef Stephen, not only brought good vibes to our table but gave us a great insight into how much hard work goes behind his food.
First things first, the tortillas are made from scratch and by that, I don't mean your typical tortillas in Malaysia, which are made from flour (not my jam) but made from masa harina – which is a fermented corn-based tortilla. However, although the tortillas are genuine, the rest of the ingredients are found and made right in the Tropics (he is even planning to make Oaxaca cheese very soon!) except for the brined nopales (which is a typically Mexican way of eating Agave Cactus).
Stephen came to chat with us, and the first question I asked was: "Why Mexican food?" He had an awesome answer. He basically went to the US for work, which was completely unrelated to food. Landing in Texas, where tacos are everywhere, – he was inspired to bring this back home. He didn't want to dive into your Tex-Mex cuisine, which is what's popular in Malaysia. Still, he wanted to get authentic Mexican-inspired recipes here instead.
Was I excited to get the full menu? Absolutely, 100%, yes! The waiting time is quite lengthy as there are small human resources, and every dish is so detailed – it's not fast food, it's real food, and it is definitely worth every second of the wait. Let's start taco-ing about it below.
Taco King Food Menu
For refreshment, we started with two pineapple-fermented beverages, tepache – light, fresh and strongly resembling beer (only much healthier).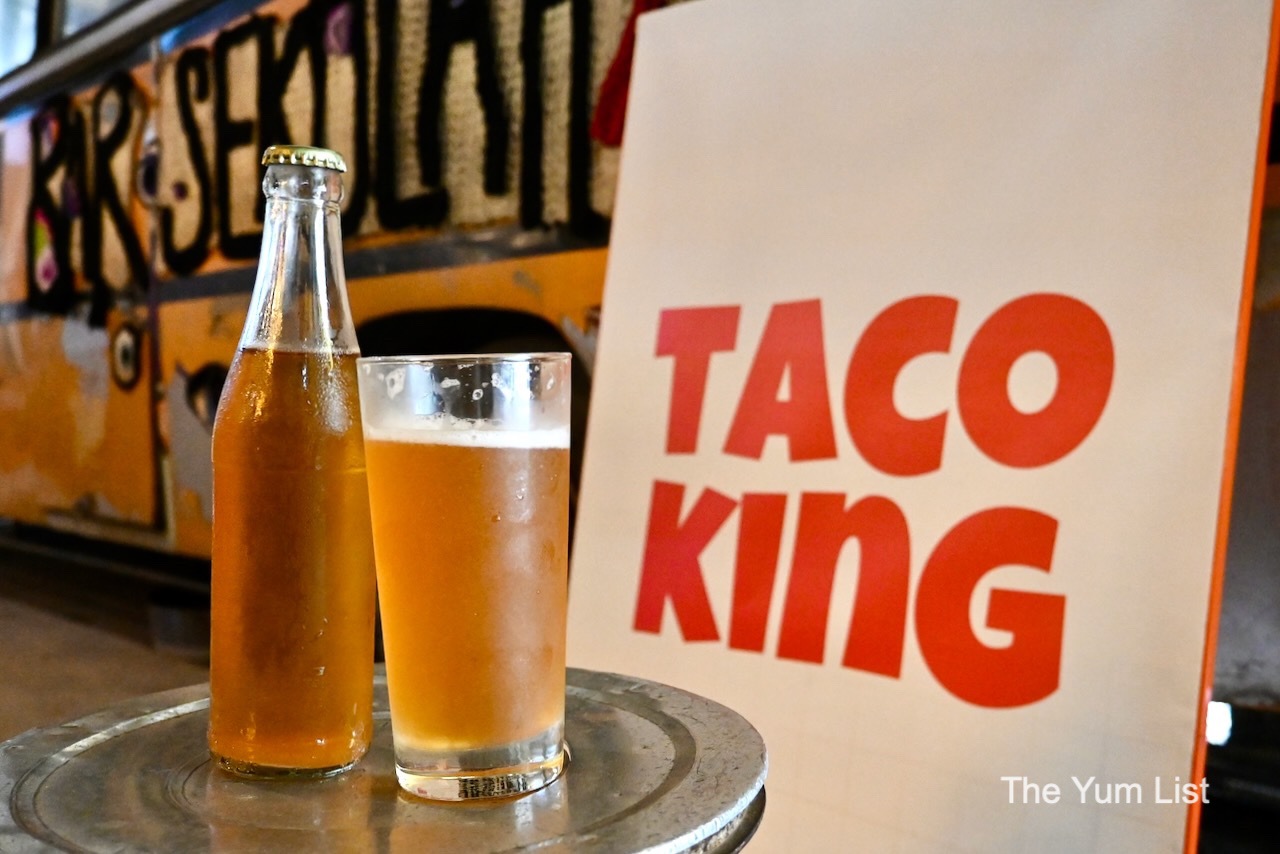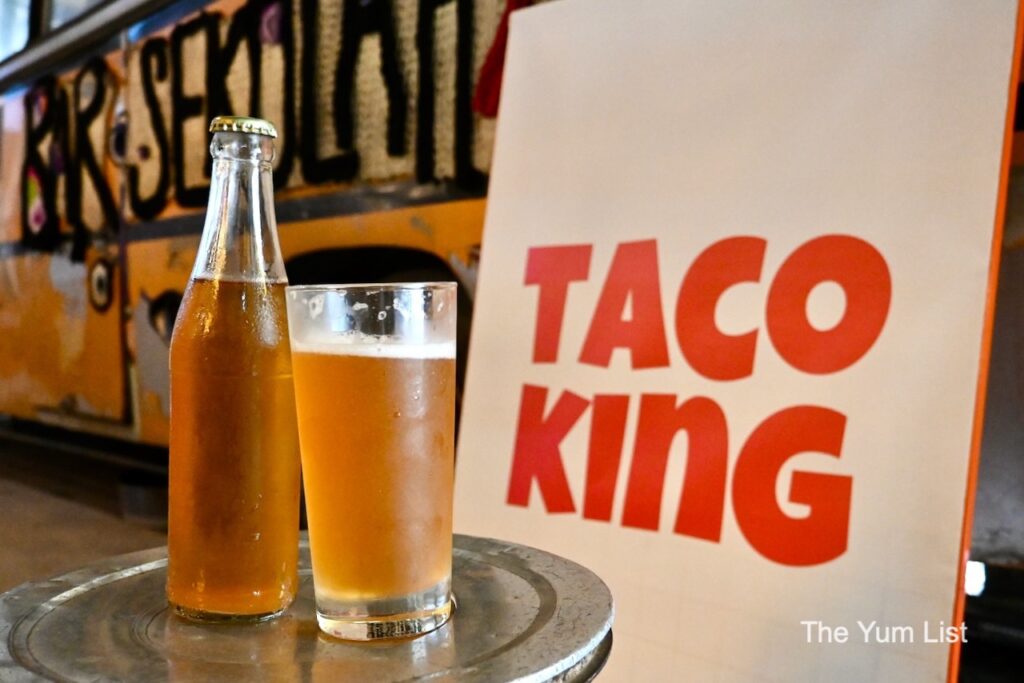 The Lamb Empanada (RM 15) is a great way to begin the food journey, so we did just that. Stuffed with succulent slow-cooked lamb and mashed potato stuffing with the crispiest casing, I wanted to have five of these. I also remembered I had quite the extensive tasting menu to indulge in, so I behaved. The plump pastry package was delicious, but the accompanying Morita sauce was extra special. Made with dried and smoked chipotle chillies, the seasoning was deep, rich and a fantastic partner to the empanada.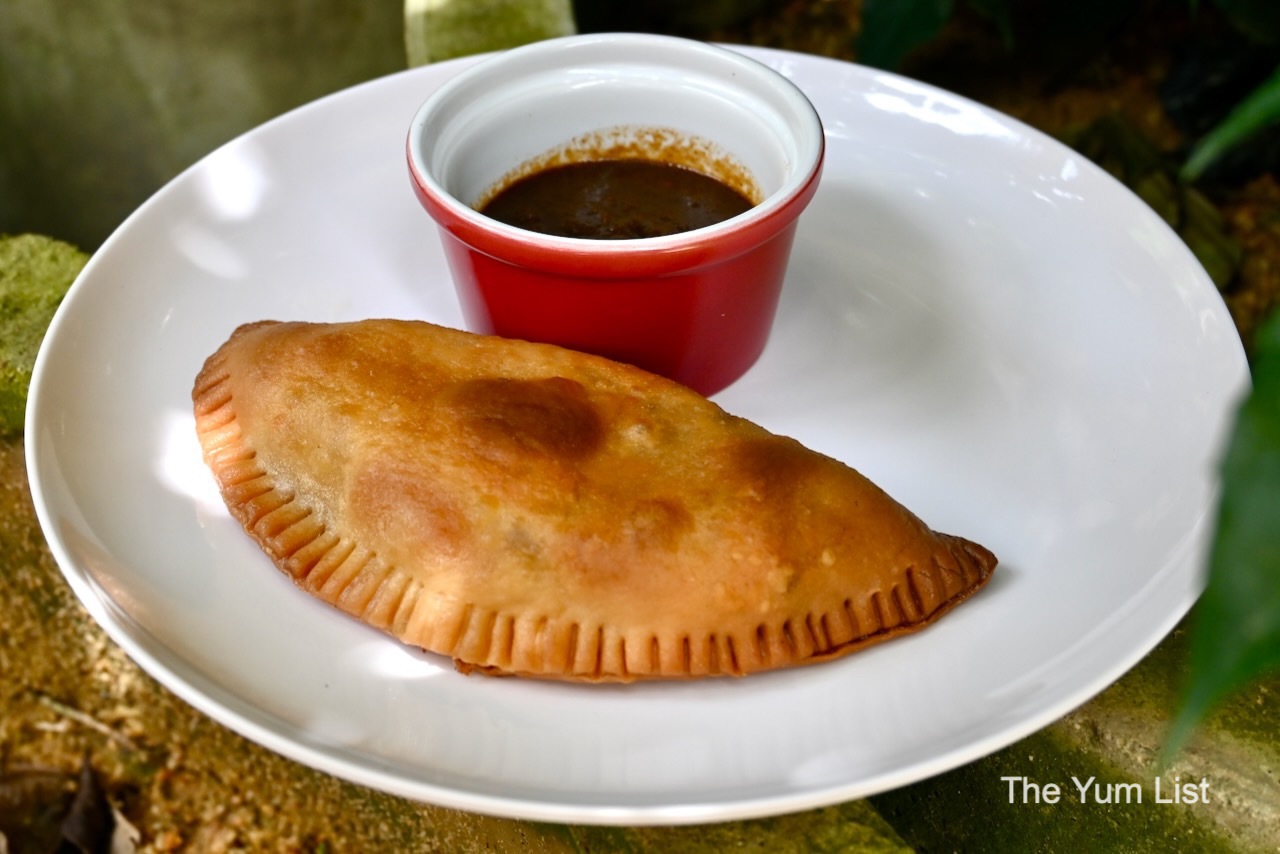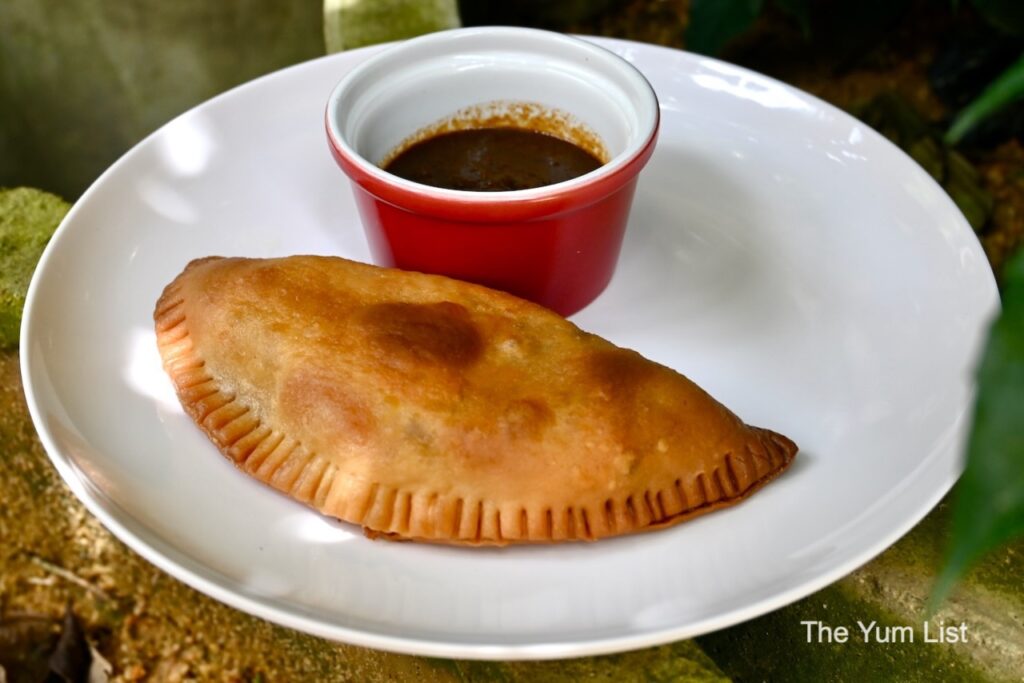 My favourite was the next item, but the dishes kept coming, and each following recipe became my top pick. Next was the Chiles Rellenos (RM15) – a cute little plate with four spice-packed deep-fried chilli peppers stuffed with cheese in a creamy red mole sauce. Mole, by the way, is made from cacao and spices – a treat to your taste buds that you must try at least once in your life.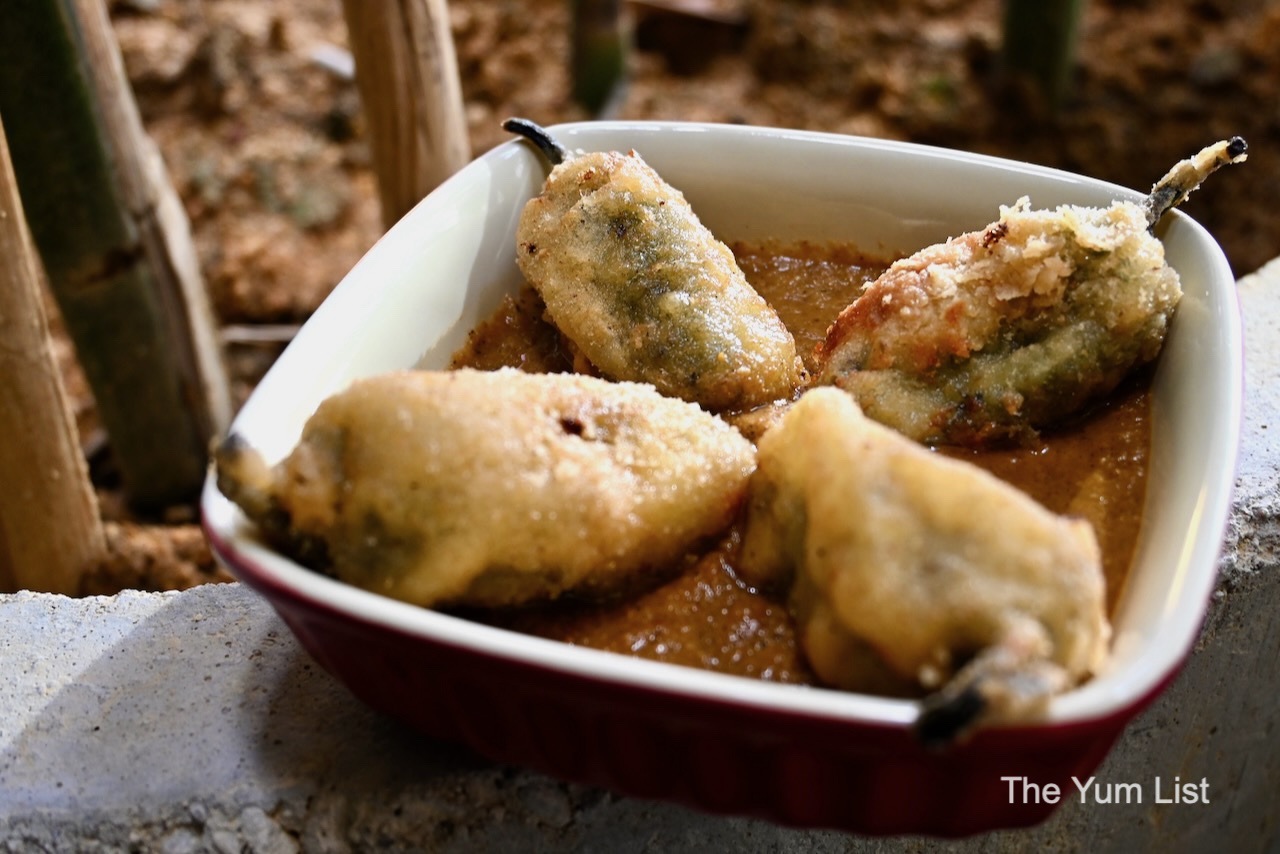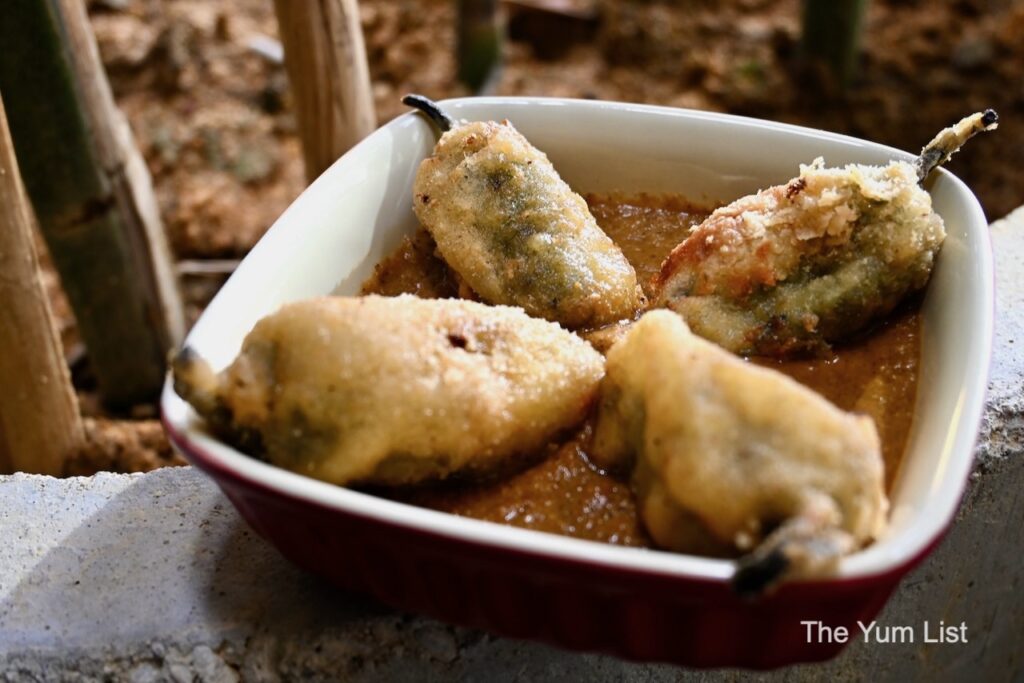 My oh my, our next plate, the Queso Fundido (RM20, 3 pcs), really got my Ghrelin hormones activated. Melted cheese, jalapeño and onions, topped with chorizo along with a side of sourdough tortillas, was just what I needed. Anything with cheese is great, and Mexicans love to eat melted cheese – Chef Stephen uses Monterrey Jack which allows you to enjoy the dairy without overpowering the other flavours of the dish.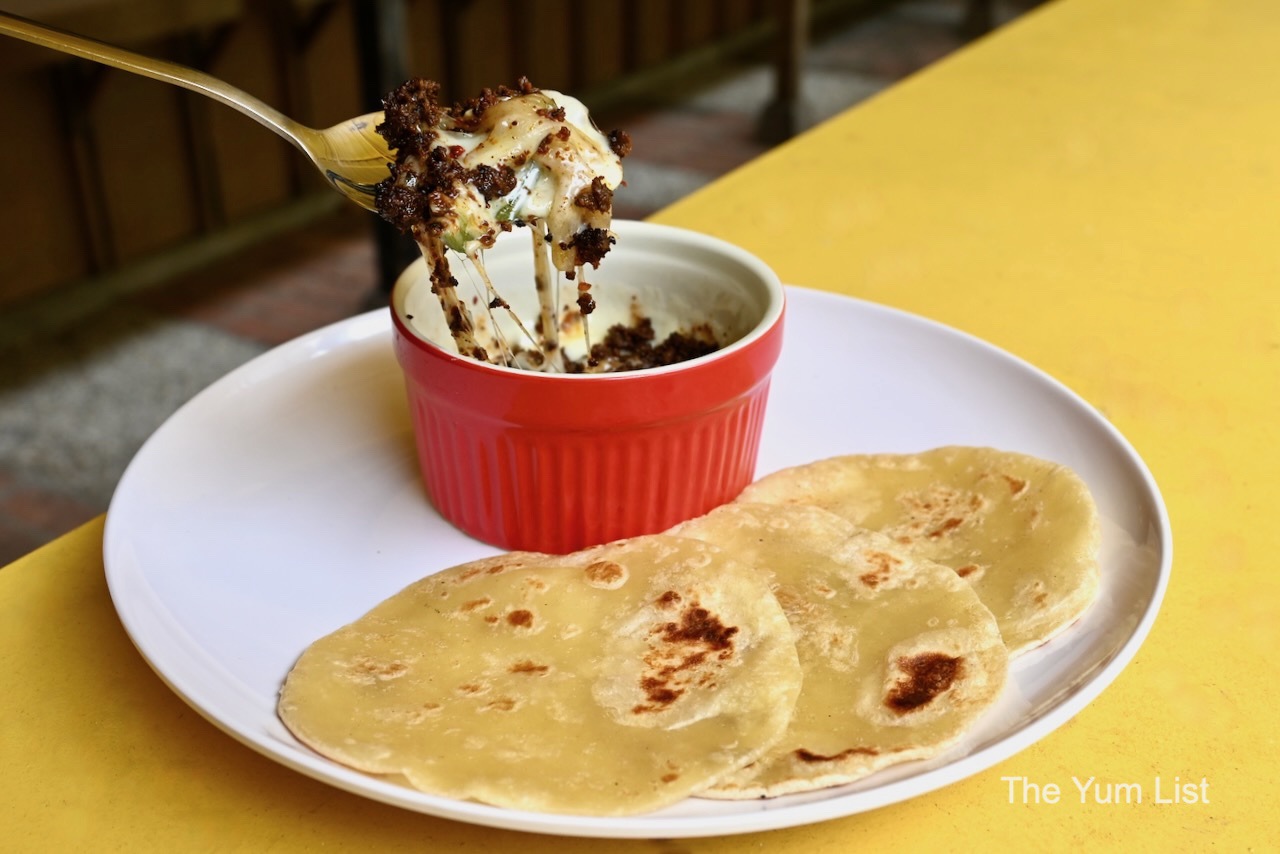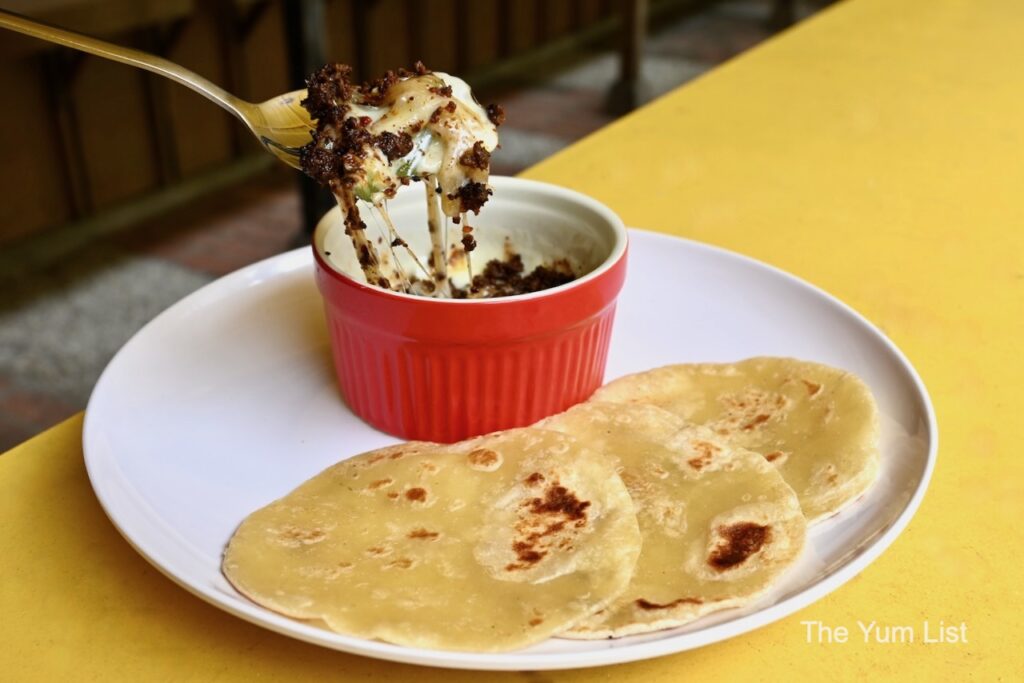 Many Latin American countries are famed for their ceviches, so the Pomfret Ceviche (RM22) from Taco King was a great way to enjoy this delicacy. The fish tasted fresh, sitting in a tangy leche de tigre (tiger's milk) marinade with red onion, coriander and guacamole. It was a real flavour explosion in my mouth.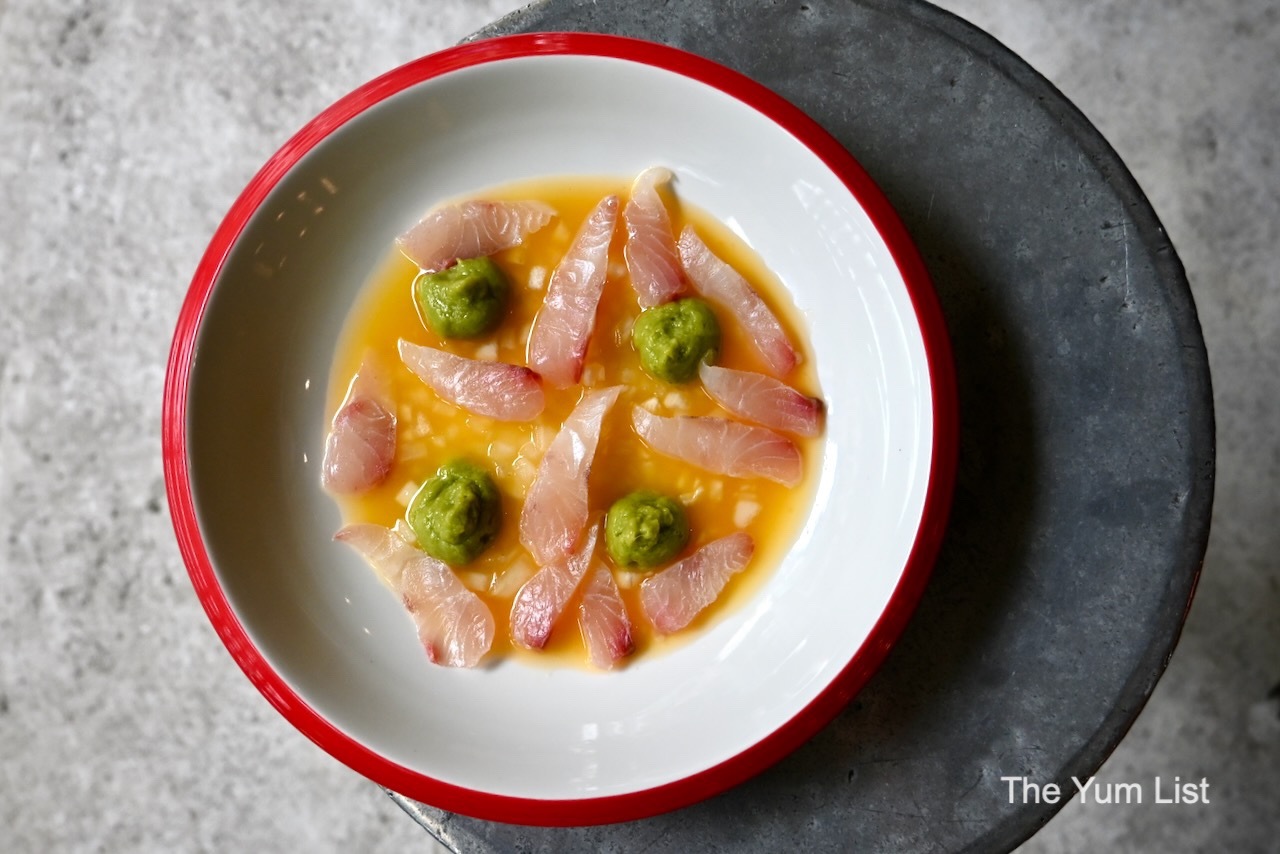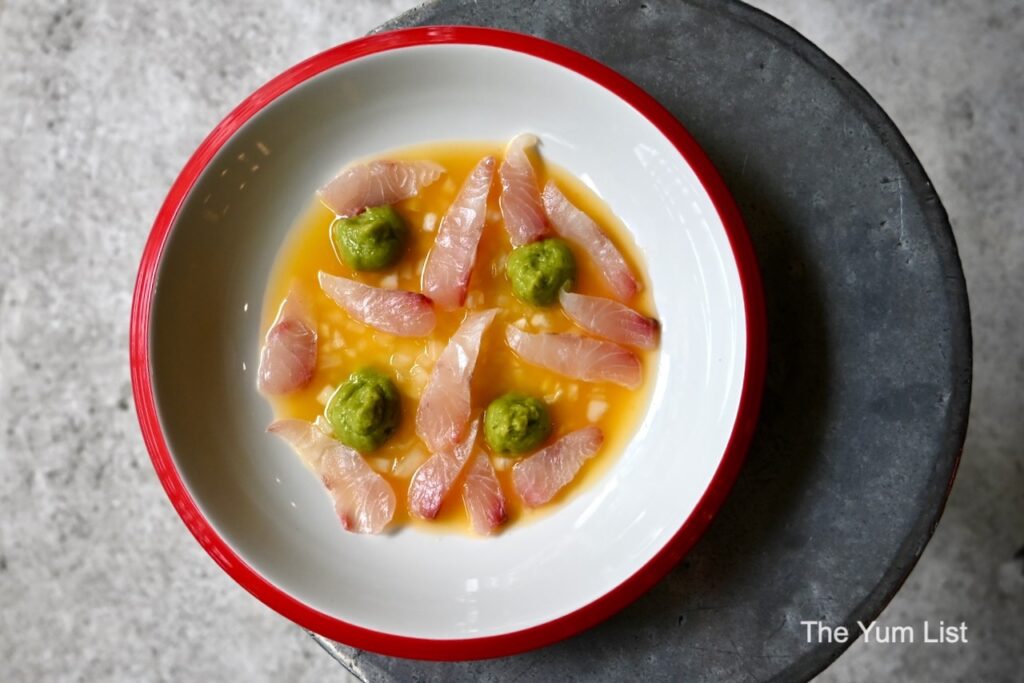 Okay, so we also need vegetables for that balanced diet, and the Prawn Salad Taco (RM22, 2pcs) was a fantastic way to eat our greens. Tiger prawn mixed with cured chayote, pickled onions, cucumber, sweet corn and guacamole encased in the perfect corn tortilla was a refreshing hiatus from the meats Monica, and I were consuming.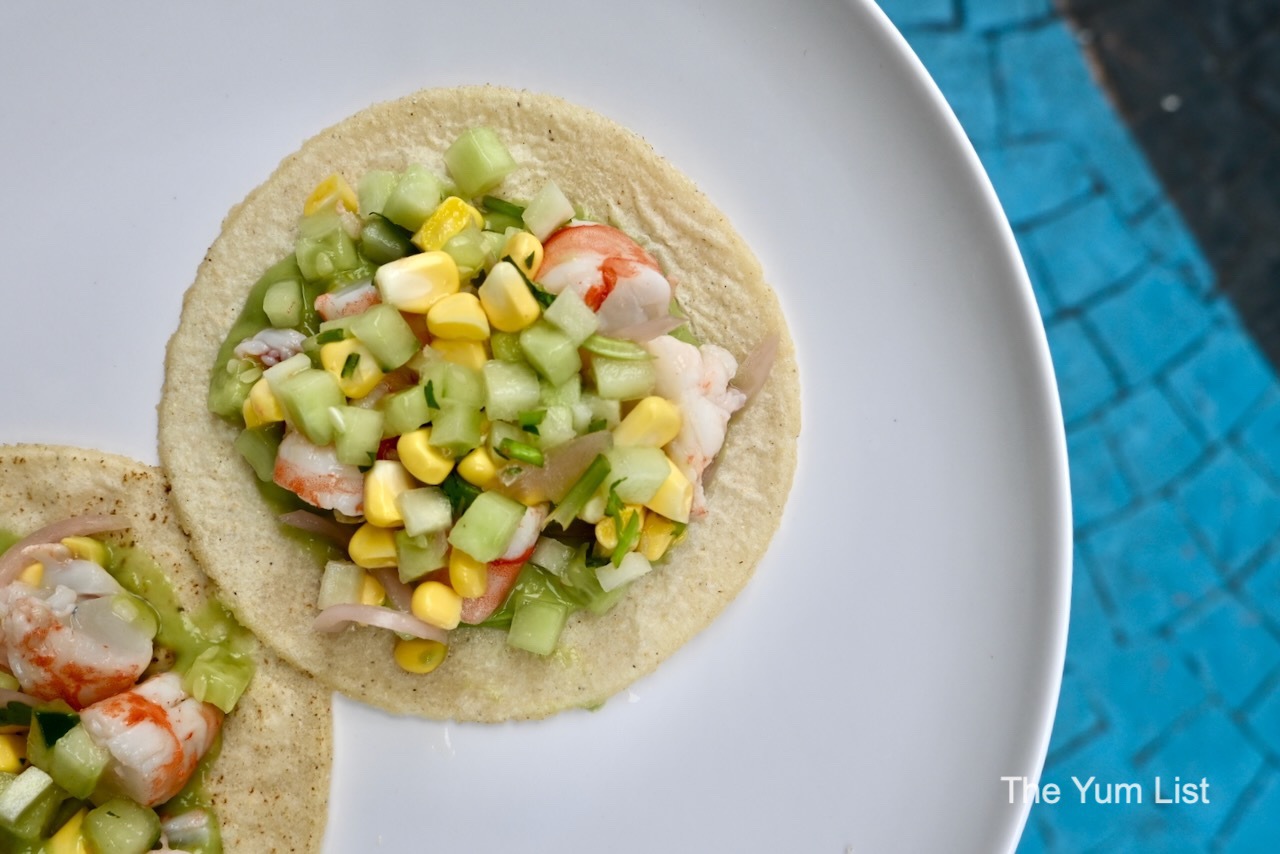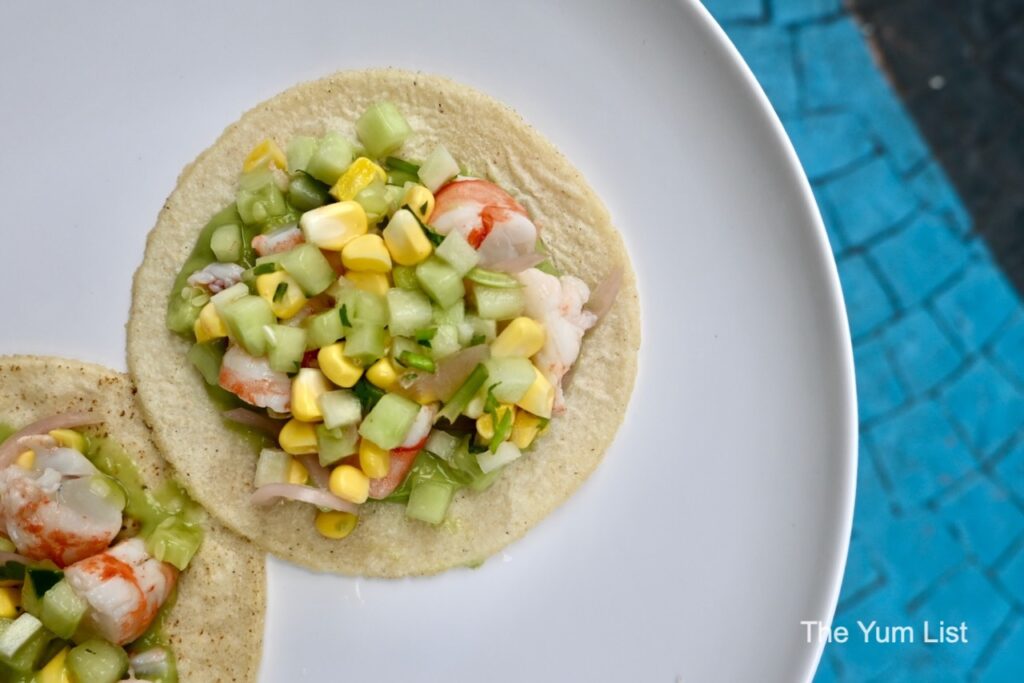 You can't visit Taco King and not eat the Queso Birria Tacos (RM25, 2pcs) because it's all you want in a taco. The shell is soft but at the same time crispy (although not hardshell!), with the juiciest shredded beef inside and melted cheese served with a side of really flavourful beef stew. The way you eat is to dip the taco in the stew until you finish it and then lick the plate clean.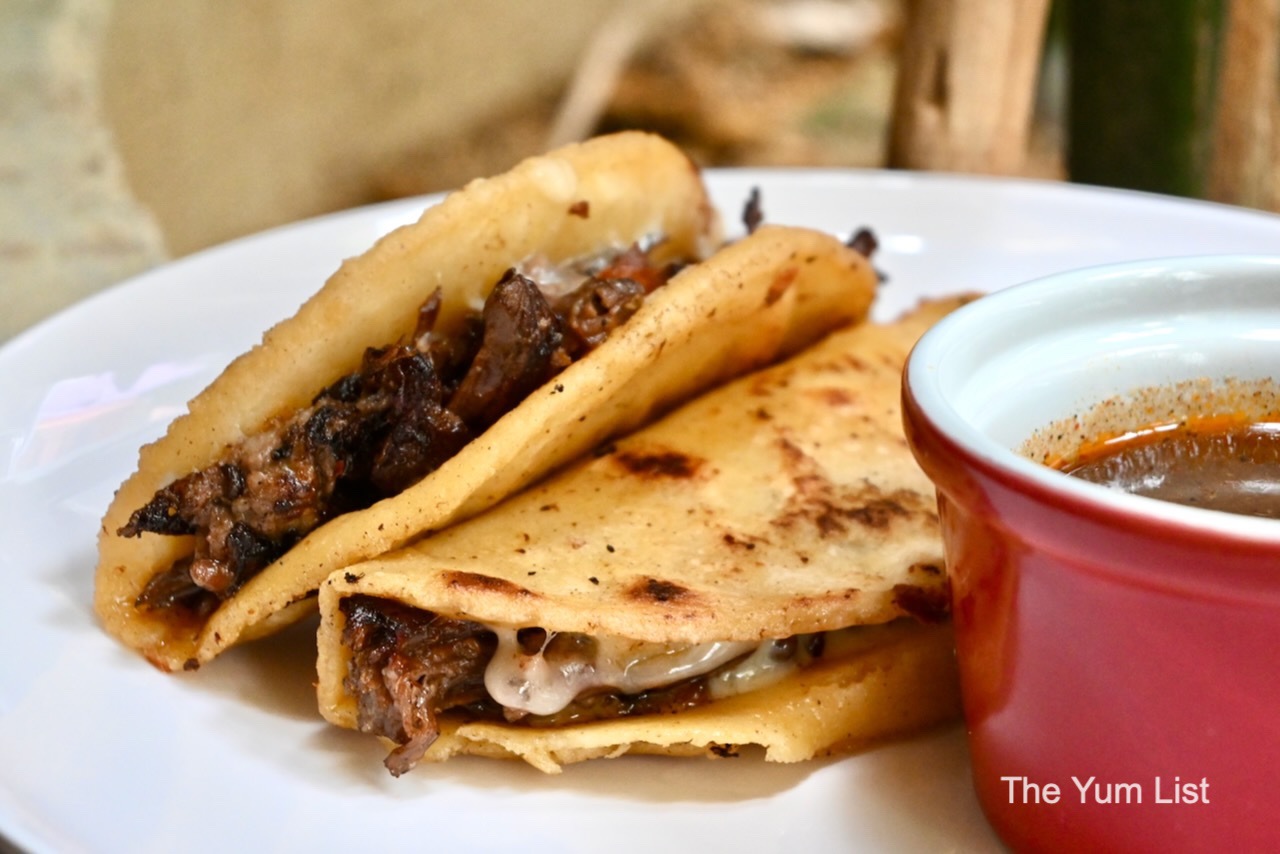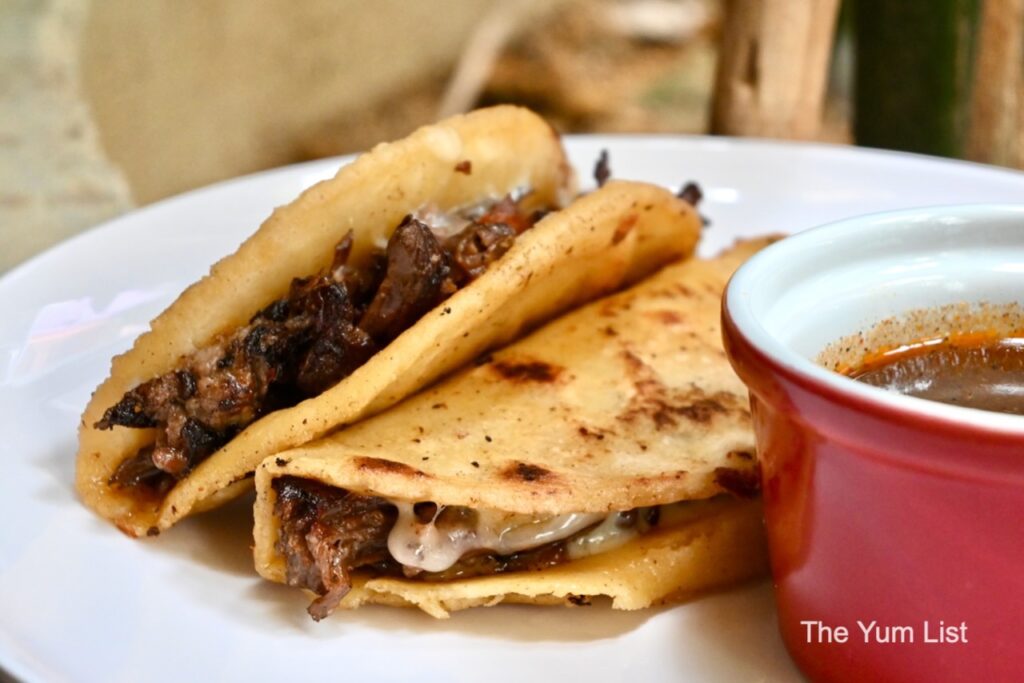 Last but not least were the Churros (RM12), which were crisp, buttery, and chewy but not overly sweet. They came with a banana chocolate sauce which is an ode to how Malaysian like their sweet dips. We are hoping for a caramel or dark chocolate sauce to come as an option soon. They were the perfect way to end an astonishing Mexican feast.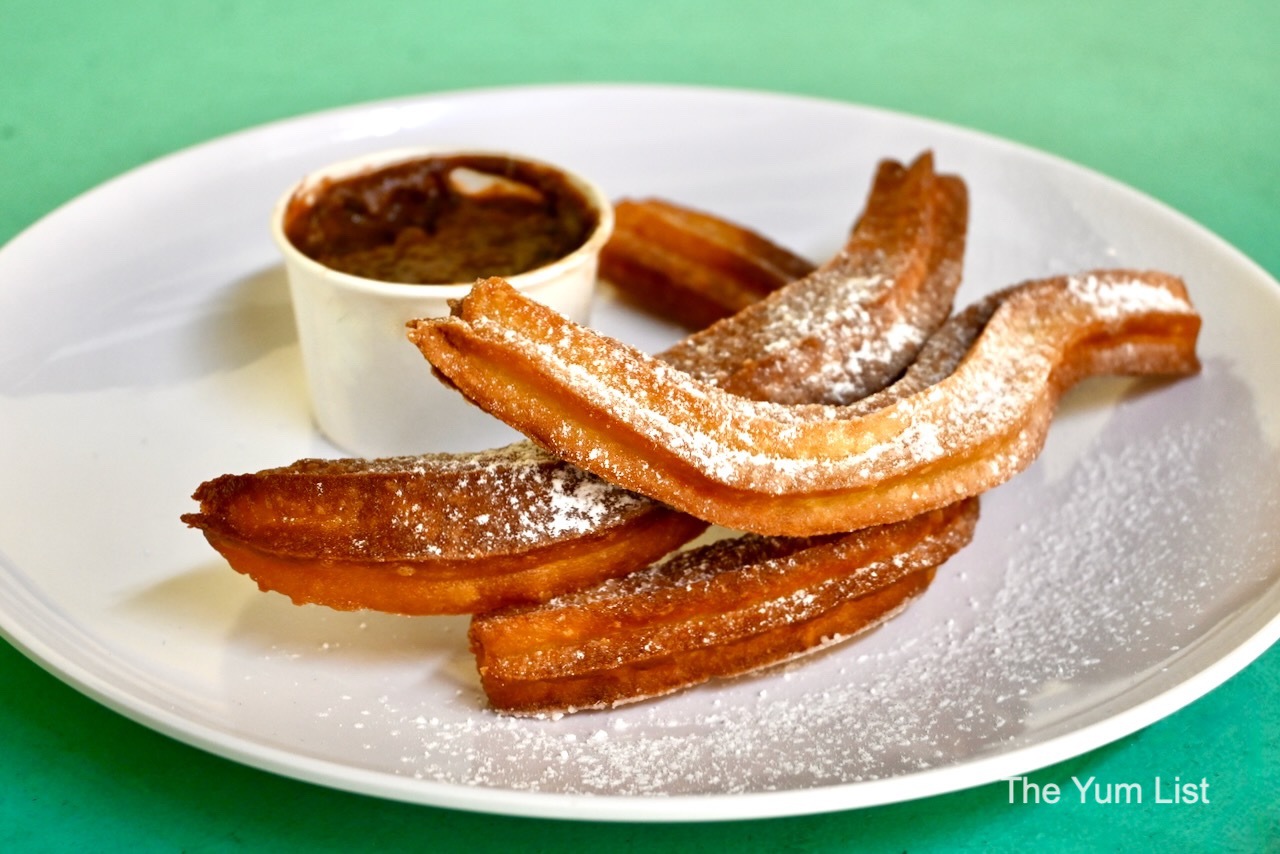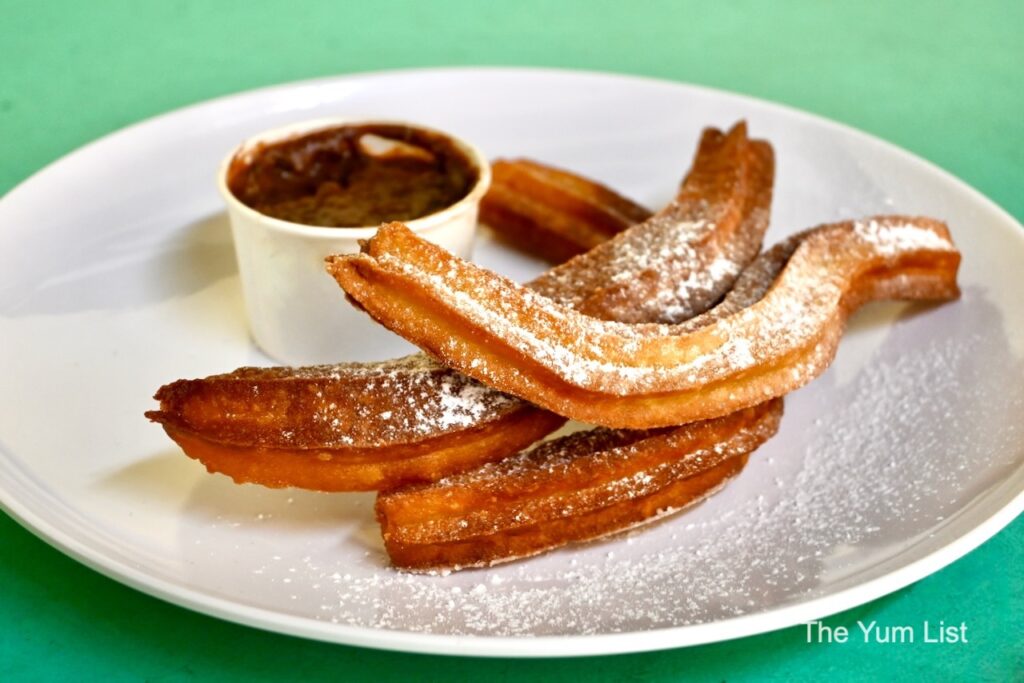 Absolutely Spec-taco-lar!
I might be biased because I have a soft spot for Mexican food, but I know the difference between what's genuine and the Mexican places that claim to be Mexican, but that are…just not. Again, when you go to Taco King, don't expect fast food timing. Instead, think of all the love and care that Chef Stephen and his kitchen compadre put into every dish you order, which definitely should be all of them.
Reasons to visit Taco King @ REXKL: a completely immersive cultural space that caters to a lot of art, food, and drinks, the friendliest chef, and obviously (for me) one of the rare few Mexican spots I've tried in Malaysia. I'm definitely making this a monthly visit for the nostalgic eats (just because I have to watch my waistline).
Taco King @ REXKL
80, Jalan Sultan, City Centre
50000, Kuala Lumpur, Selangor, Malaysia
Instagram @taco.king.my
· pork-free
Taco King @ REXKL Opening Hours
Thursday: 8 a.m. – 10 p.m.
Friday to Sunday: 8 a.m. – 12 a.m.
Find more on REXKL here, more food and beverage in Chinatown KL here, and stay up-to-date with the latest gourmet and travel recommendations for Malaysia here and here.