TAP TAP Hartamas – Cocktails on Tap
Words: Alicia Kennedy
Photos: Rich Callahan
In a galaxy not that far, far away exists a cocktail bar named TAP TAP Hartamas. They sell the country's most comprehensive range of affordable, freshly made cocktails on tap in a setting that will make you forget the outside world.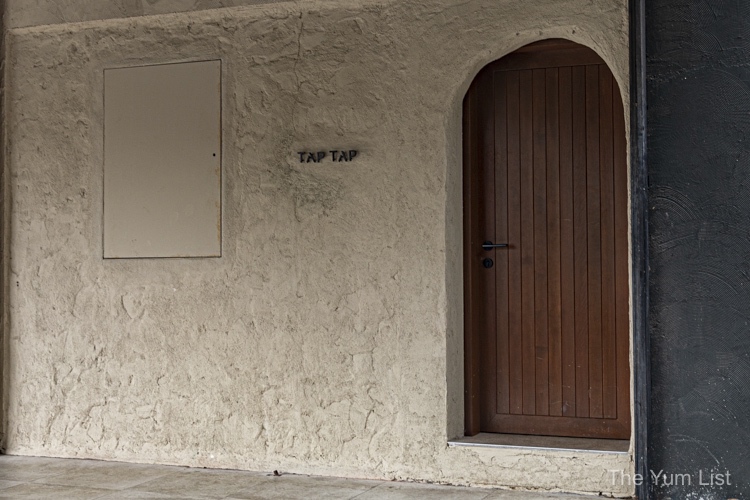 TAP TAP Hartamas – Cocktails on Tap
TAP TAP Hartamas is located between The Beer Factory and E-mart in Desa Sri Hartamas. Alternatively, you can enter through the back door that connects to The Beer Factory, from which you can also order food to go with your drinks. Don't let the minimalistic signage catch you up; this builds the mystery of what lies behind the doors inside.
Co-founders Warren Kwa and Vanessa Chew found design inspiration in a mix of love for Star Wars, caves, and Santorini, combined with the desire to create a fun and casual vibe. Besides being wholly removed from the bustle of everyday life and the cooling feeling of being inside a cave, my favourite element in TAP TAP Hartamas is the ceiling projector. Directly above the eight-seater bar, the display of changing lights has mesmerising appeal. The cave-like design also features several areas made more private, with columns separating seating. It's ideal for catching up with friends or a date night.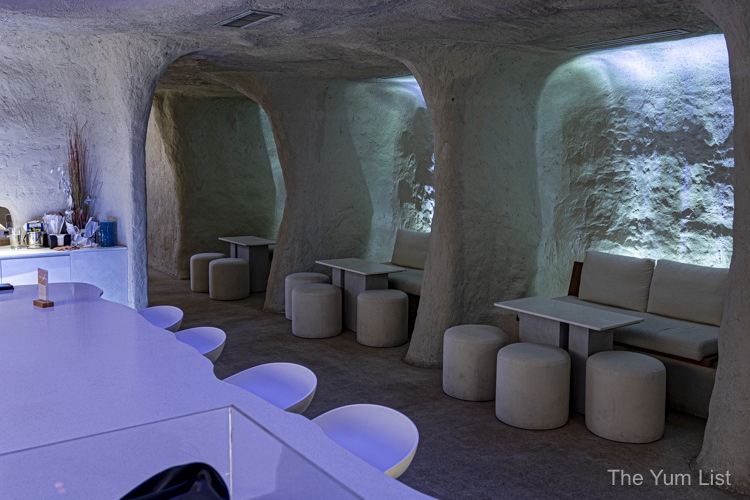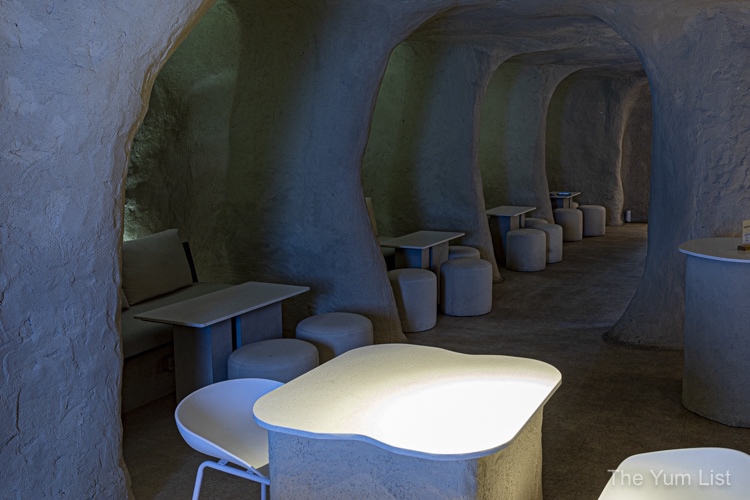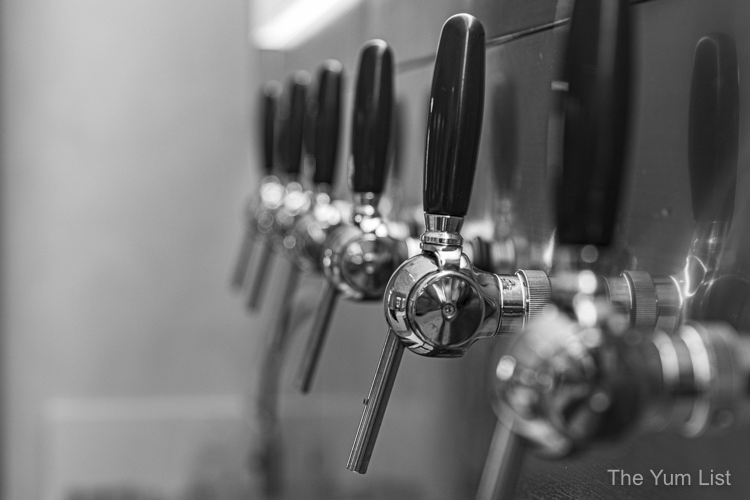 Cocktails on Tap
We're at TAP TAP Hartamas in time for the launch of their third season of refreshing cocktails. Favourites from the original menu remain, with new additions frequently being added. When curating new menus, the team express the importance of local ingredients and flavours. And with 15 to choose from, we're all bound to find something to suit our tastes.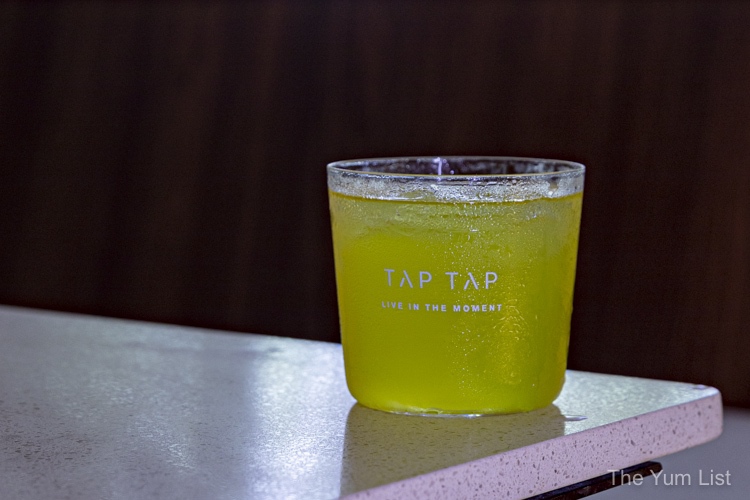 Low-ABV Beverages
The menu is well thought out and clearly labelled with ABV, price and flavour profile. We start with some lower-ABV beverages perfect to pair with lunch or daytime drinking in general. One of the most popular cocktails at TAP TAP Hartamas is Day and Night (RM26). This sake-based recipe is made with peach, yuzu, and lemon. Another light choice is the Kat Chai Fizz (RM27) on a vodka base with calamansi, kaffir lime, and salted plum. Like its cousin Day and Night, Kat Chai Fizz is also inspired by the cultures and flavours found in the surrounding neighbourhoods. Guns & Roses (RM28) is the last of our lighter tipples with Lillet Rose, an IPA reduction, pineapple, lime and tonic. Fantastic start!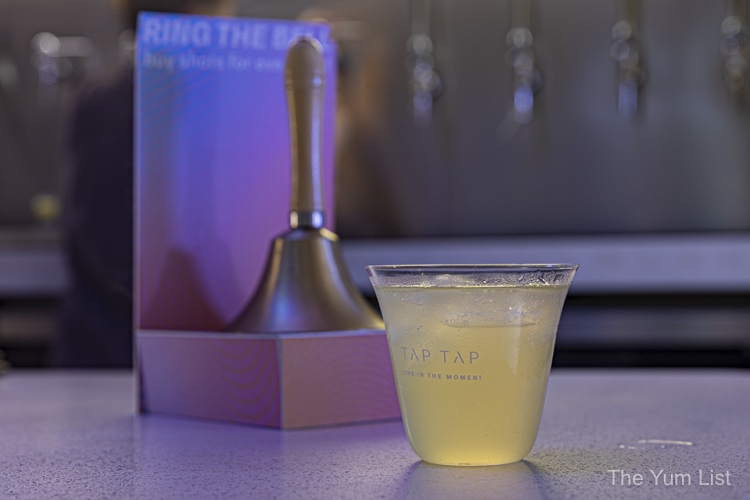 Wine Cocktails
We continue to ease into the menu with some wine-based concoctions. Lychee Lust (RM28) has a white wine and tequila base with lychee, dill and lime. Watermelon High (RM28) also has a white wine base with pisco, thyme, watermelon, and rose. And Summer Love Potion (RM29) includes succulent fruity flavours such as red dates and orange with brandy and red wine.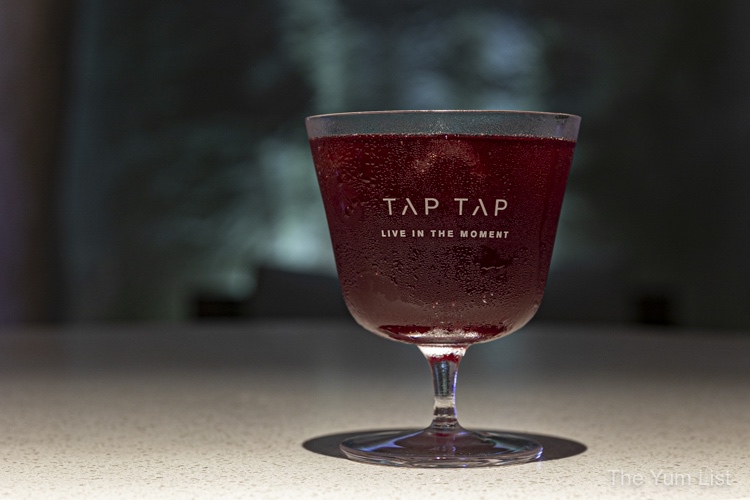 Popular Picks
God's Nectar (RM29) pushes on with the pleasant fruity tastes of pineapple, sage, honey, gin and Lillet Blanc. Very Ong (RM30) includes vodka, orange, longan, citrus, and, surprisingly, a long-time favourite soft drink called Kickapoo. These are up-and-coming fan favourites as they are perfect anytime drinks.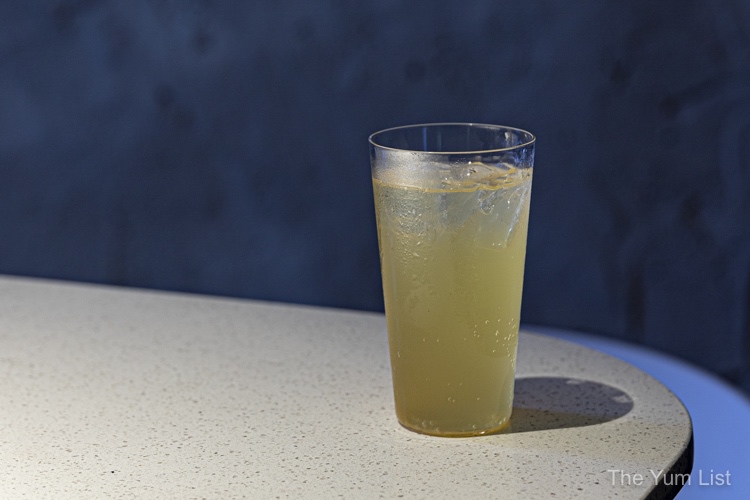 Liquid Desserts
Desa Sri Hartamas is a haven for foodies with abundant options in the area. TAP TAP Hartamas capitalises on this crowd by offering gastronomical "liquid desserts," and there's no better place to start than good ol' American Pie (RM30). All the elements of what we love about this dessert are present – green apple, cinnamon and a little citrus – but it's bolstered with whisky and gin, making us ready to ditch our spoons and replace them with straws. Also, with a sweet and tart profile, the Rum Melon (RM32) is a combo of rum, gin, melon liqueur, green apple and citrus. It offers the satisfaction of pudding with a boozy bonus.
Nightcap
Feeling we've done our duty with a good tasting across the menu, it's time to wind down with a nightcap. Both the Cha Cha Land (RM28) and Haiboru (RM30) star tea infusions, which we're sure guarantees a smooth transition to bed. The former blends gin, oolong tea, osmanthus and lemon, and we've heard the tea is good for dry skin, detoxifying the body and reducing stress. The latter, inspired by Japanese highballs, harmonises whisky, sage, honey, ginger ale and Earl Grey tea, which we're assured supports heart health and can lower blood pressure. Bonus!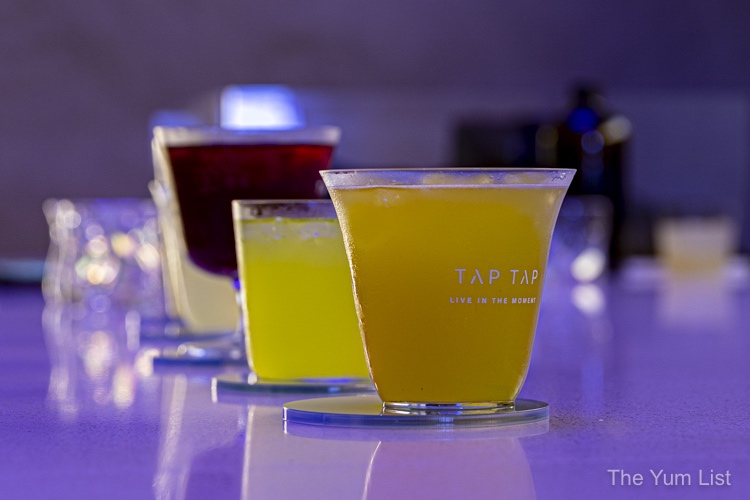 Party Games, Promos & More Fun
With fast service and affordable cocktails, TAP TAP Hartamas extends the good spirits even further with several party games and promotions. Note the excellent daily Happy Hours from 5 pm – 8 pm, where you can purchase two cocktails for RM 40. There's also an all-day promo offering three cocktails for RM 78, or try your luck with a taster tray of 12 shots – Carpe Diem (RM 98). Alternatively, Rolla Dice gives you a chance to win cocktails or shots.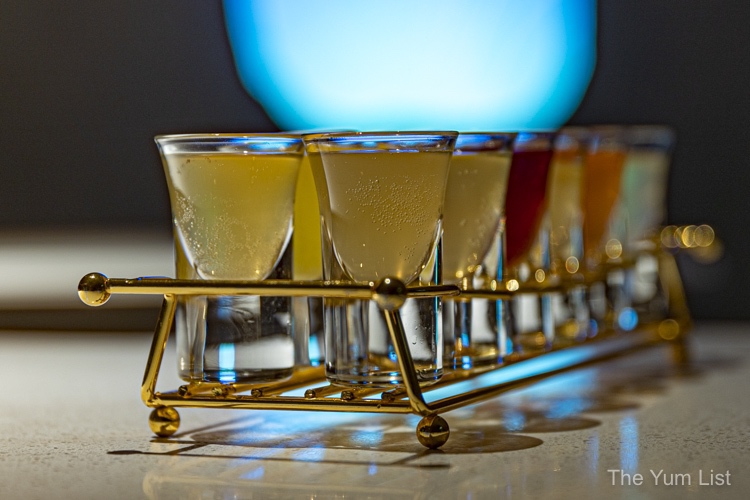 TAP TAP Hartamas – Cocktails on Tap
Revolutionising the industry with fast, affordable and consistently good quality cocktails, TAP TAP Hartamas is a hot addition to the area and cocktail scene in general. Their plans for the future include DJs on Thursday, Friday, and Saturday nights while maintaining a lively, easy-going and tantalising cocktail bar the rest of the week.
Reasons to visit TAP TAP Hartamas: cool cave-like setting; fast service and affordable, consistently good cocktails.
TAP TAP Hartamas
Main Entrance next to Emart,
76, Jalan 27/70a, Desa Sri Hartamas
50480 Kuala Lumpur
+6011 6058 0298
www.drinktaptap.com
This is TAP TAP's third outlet. Their other two locations include a bar at The Rabbit Hole in Changkat Bukit Bintang and a counter at Yan in Genting Highlands. They even have a mobile cocktail cart for events.
TAP TAP Hartamas Operating Hours
Daily: 12 pm – 2 am
Find more KL bar recommendations here, and stay up-to-date on the latest gourmet and travel happenings around Malaysia here and here.